Dust off all the cute decorative items from your house because it's HALLOWEEN TIME. Yay! The count down to Halloween has already begun but sadly, most of us are clueless about the decorations. Oh no. 
Well, there are a lot of things that you are supposed to do from carving pumpkins, purchasing candies, planing your outfit to decorating your house. Aah! It only sounds so tiring. How are you going to do everything? 
If you don't want to take down the spirit of the holiday season, you can take some inspiration from the Halloween decorations that we have mentioned below. The ideas that we have found can easily turn your home into a spooky mansion. It's all up to you. If you want, you can take or leave these ideas. But it is sure that you are going to like 'em all. 
So, what are you waiting for? Scroll down and give a scary touch to your home sweet home this holiday season. 
#1 This Full-Sized Dragon Decoration Someone Put On Their House For Halloween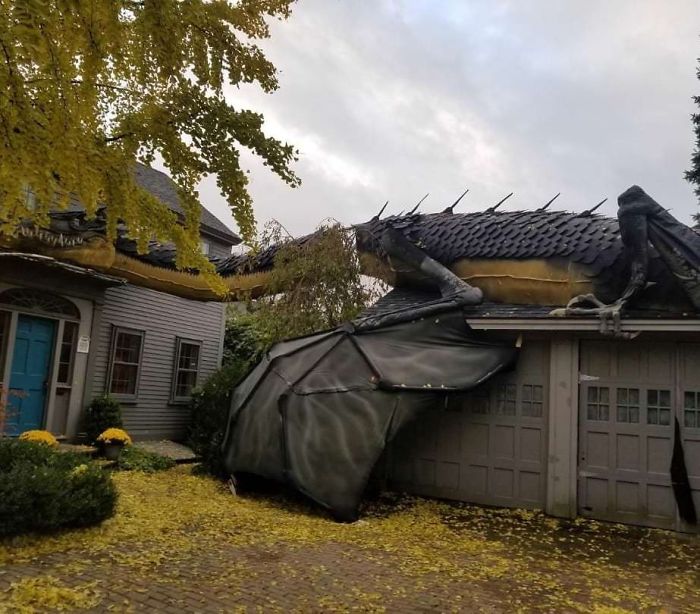 #2 My Neighbor's Only Halloween Decoration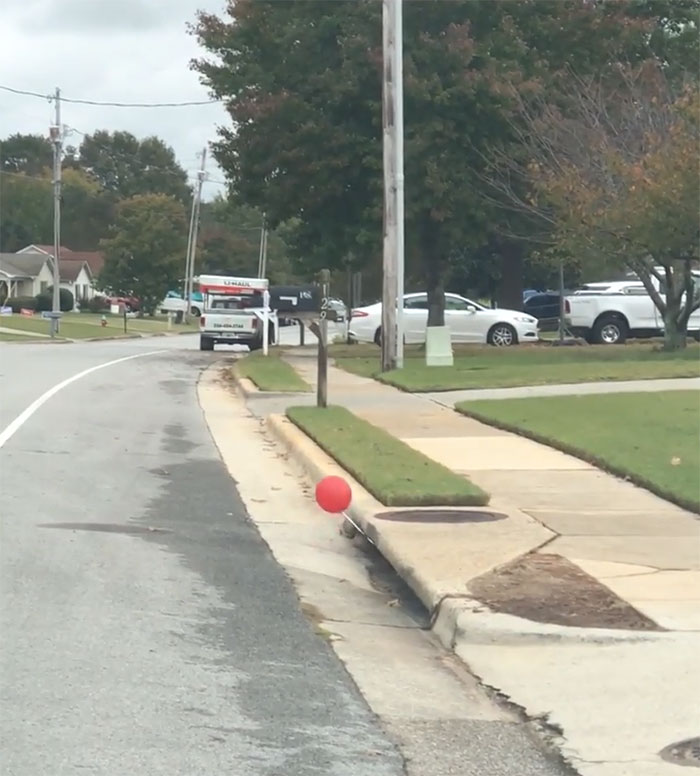 #3 Great Decoration For Dia De Muertos In México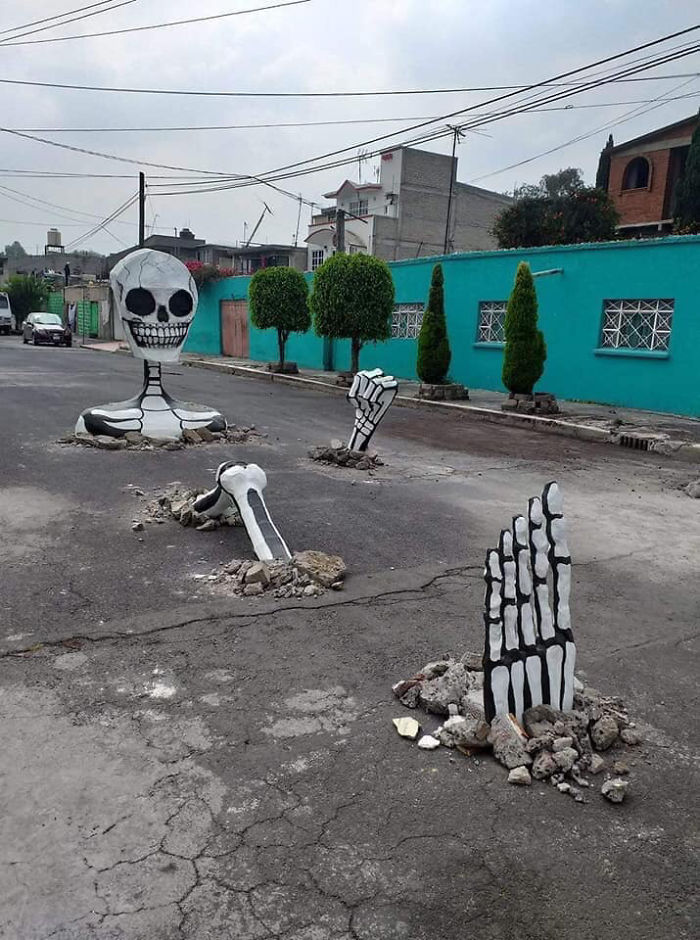 To know more about Halloween, we talked to Bannatyne, a Halloween expert. She said "Halloween's never been dark for me. If anything, Halloween has always brought a little light to the darkness." 
#4 Making The Best Out Of A Bad Situation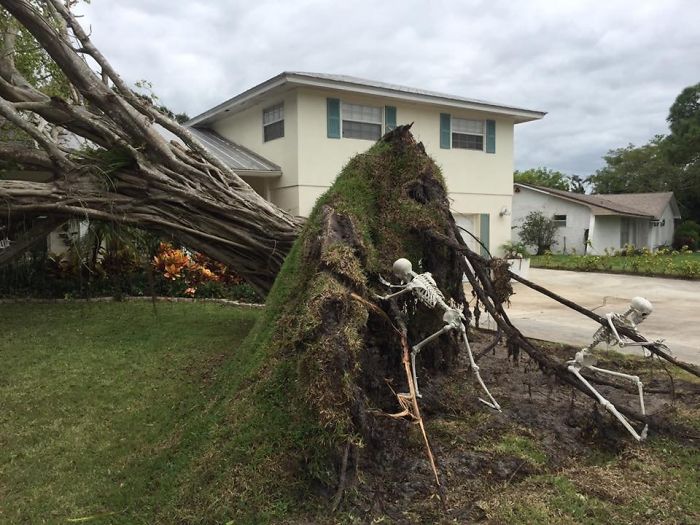 #5 A Restaurant In My Town Dressed Up For Halloween Ghost Busters Style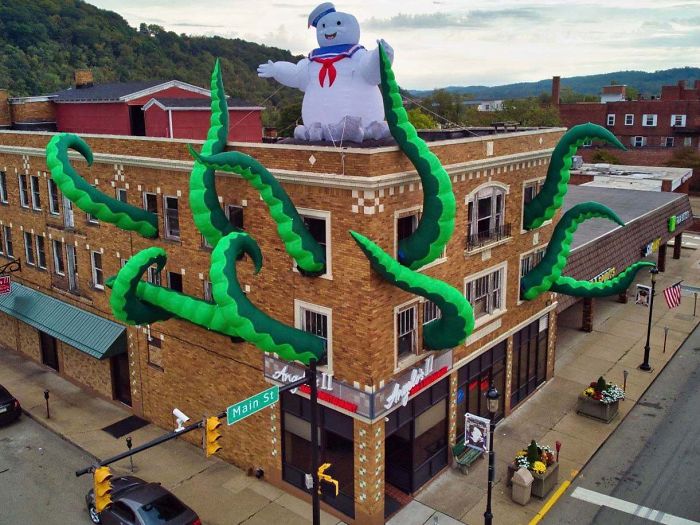 #6 First Halloween In Our New Home! Sorry, Neighbors, We're That House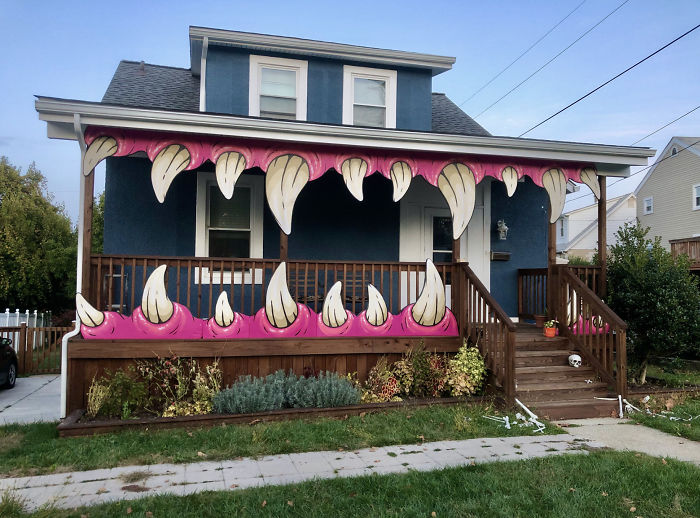 "We impersonate the things we're scared of or try to meet them face to face in a haunted attraction or cornfield. I heard Joe Hill once talk about his horror writing, saying: 'You kick the darkness until it bleeds light.' That's how I think of Halloween," she explained.
#7 I Made This For Halloween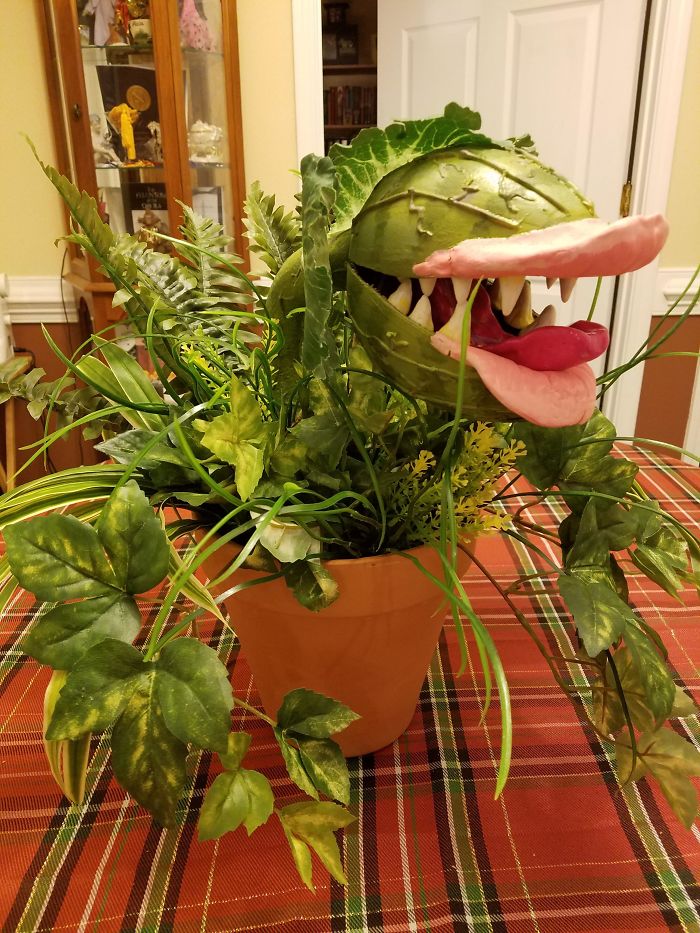 #8 Part Of The Halloween Display My Wife And Kids Put Together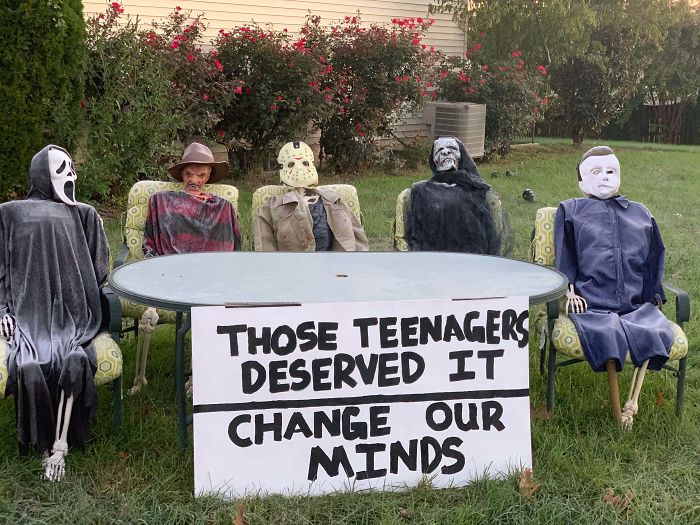 #9 We Decorated The Truck For Halloween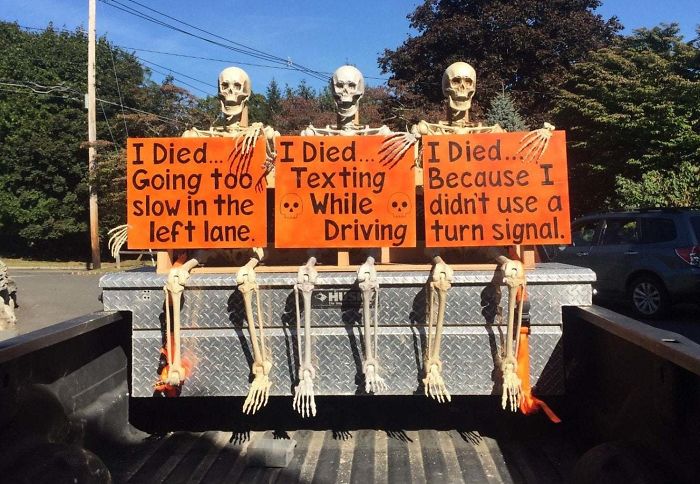 "Two thousand years ago, people in northwestern Europe gathered together, brought their animals to the shelter, and prepared for the deathly, dangerous season of cold and dark.
"Today, in parts of the country [the United States] that have a cold season, Halloween's the last outdoor hurrah, a big blast of fun, like opening the fireplugs one last time before we go back inside and wait for spring."
#10 IT Department's Decoration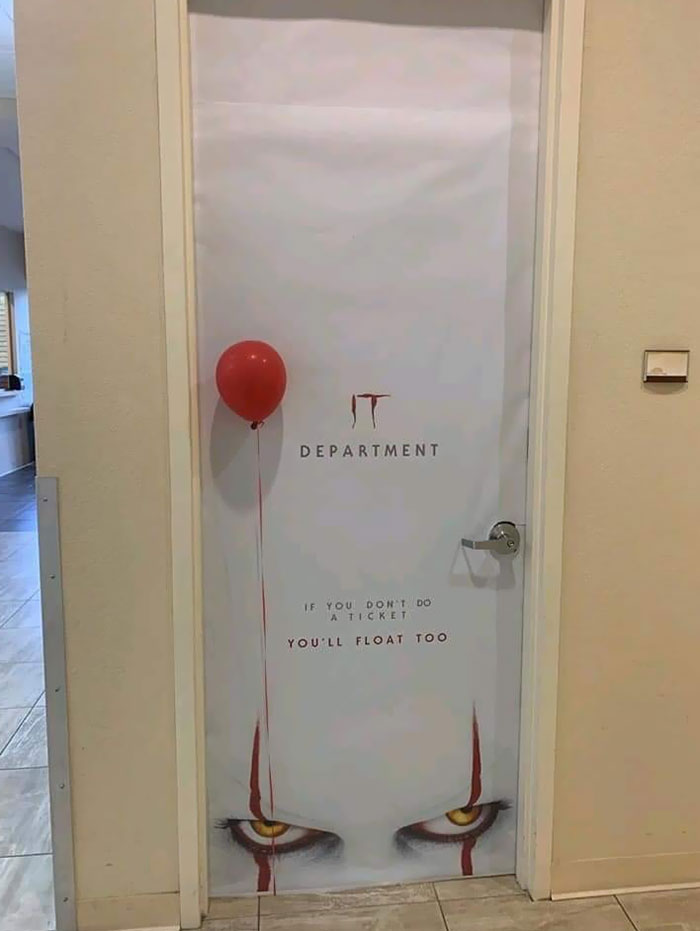 #11 Our Office Party Planning Committee May Have Gone A Bit Overboard This Year

#12 My Neighbor's Halloween Decoration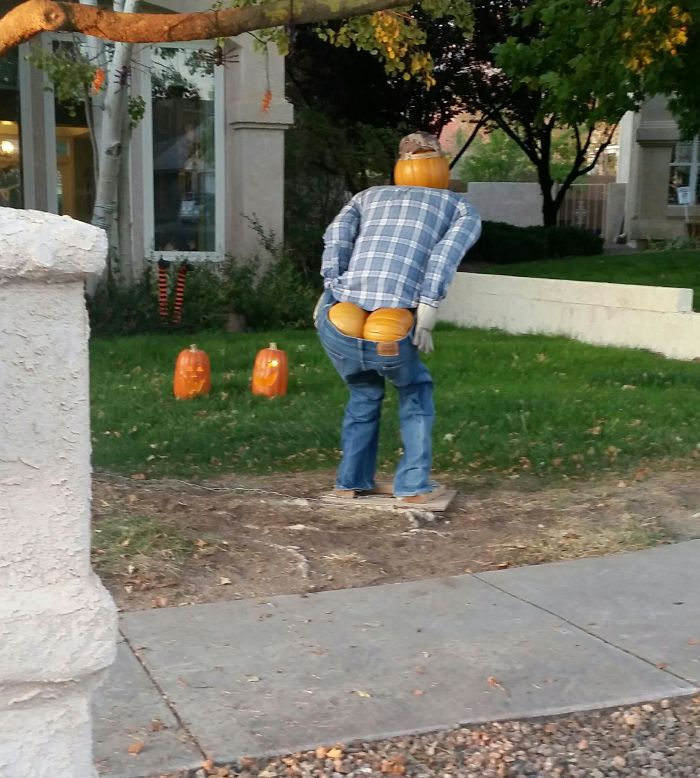 #13 Scary Homemade Halloween Decorations

#14 My Friend's Decorations To Celebrate Halloween And The 50th Anniversary Of The Beatle's "Abbey Road" Album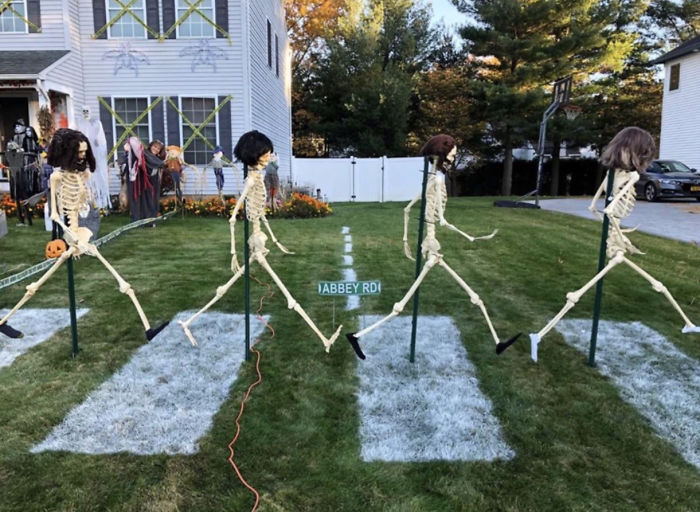 #15 Made This For Our Yard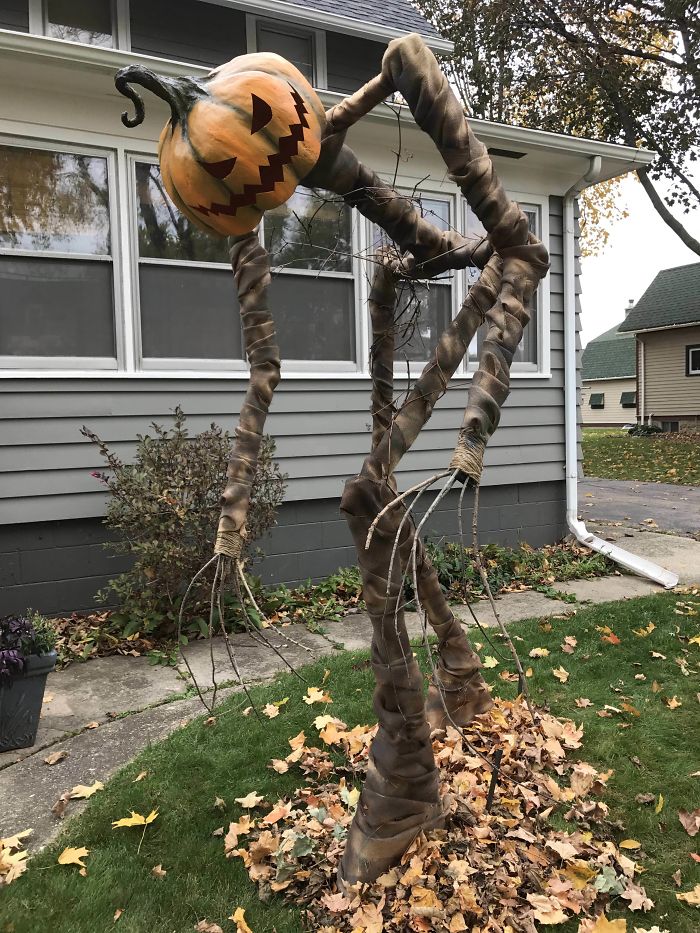 #16 DIY Halloween Decorations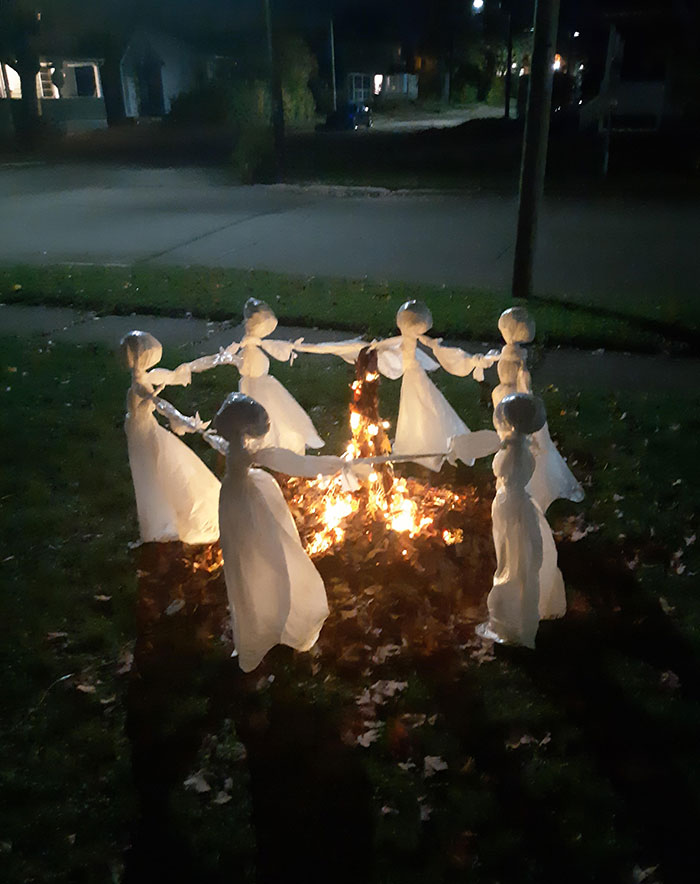 #17 Simple, But Effective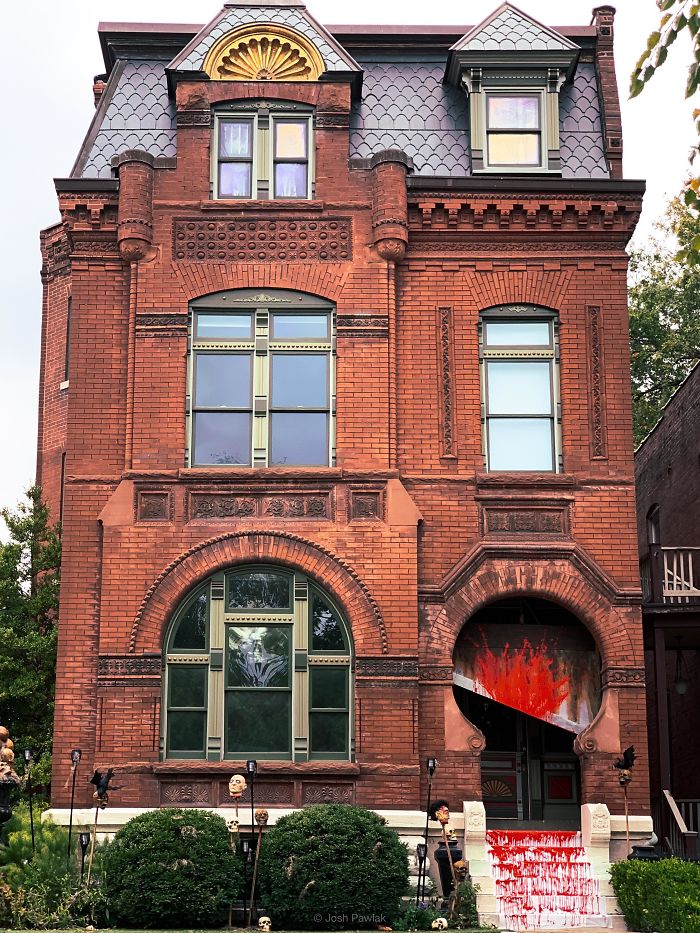 #18 I Think My Neighbor Won The Halloween Decor Contests Even Though There Wasn't One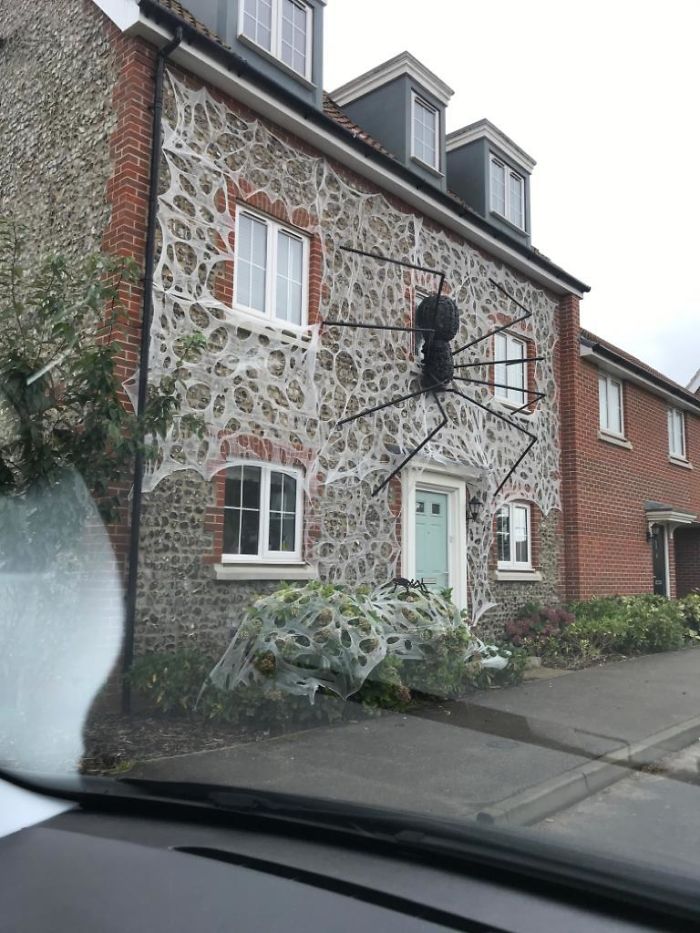 #19 House Set Up In My Neighborhood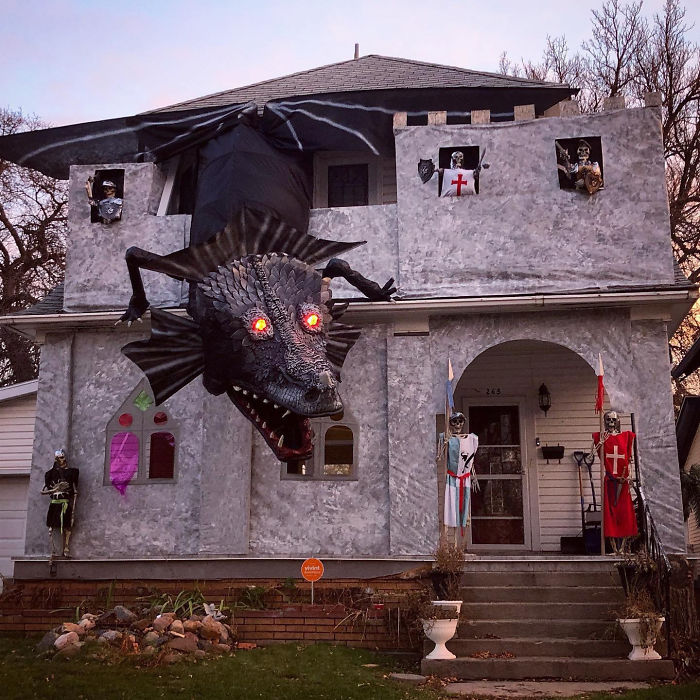 #20 She Wins Halloween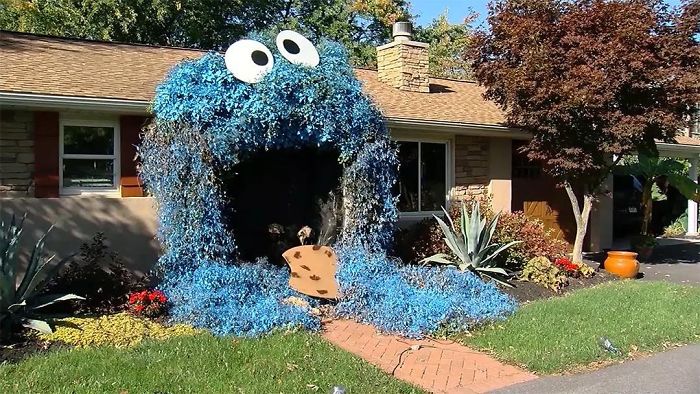 #21 Homemade Halloween Witch Decoration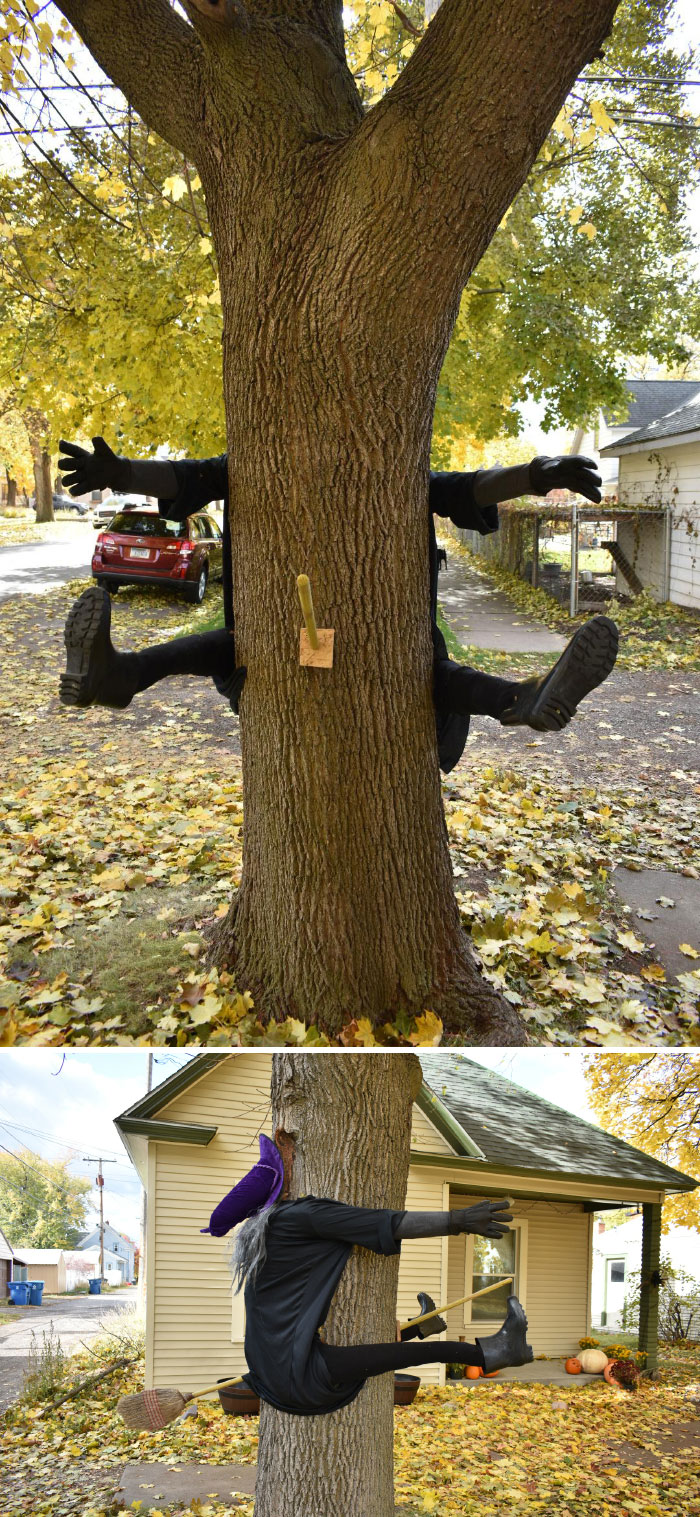 #22 Our Neighborhood Really Loves Halloween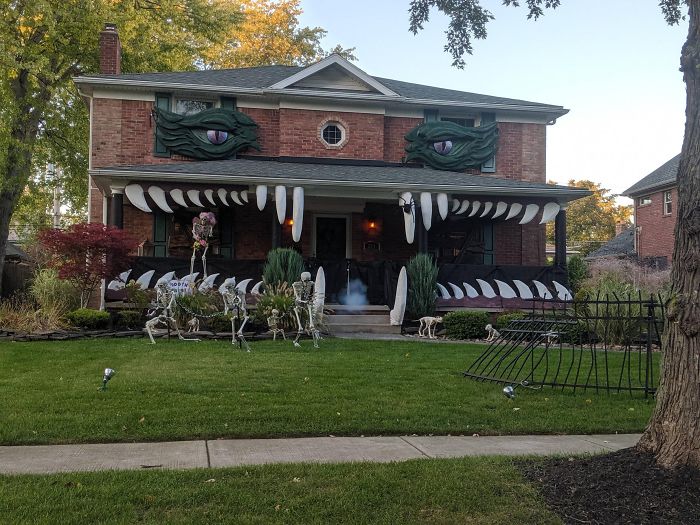 #23 My Local Bar Dressed Up For Halloween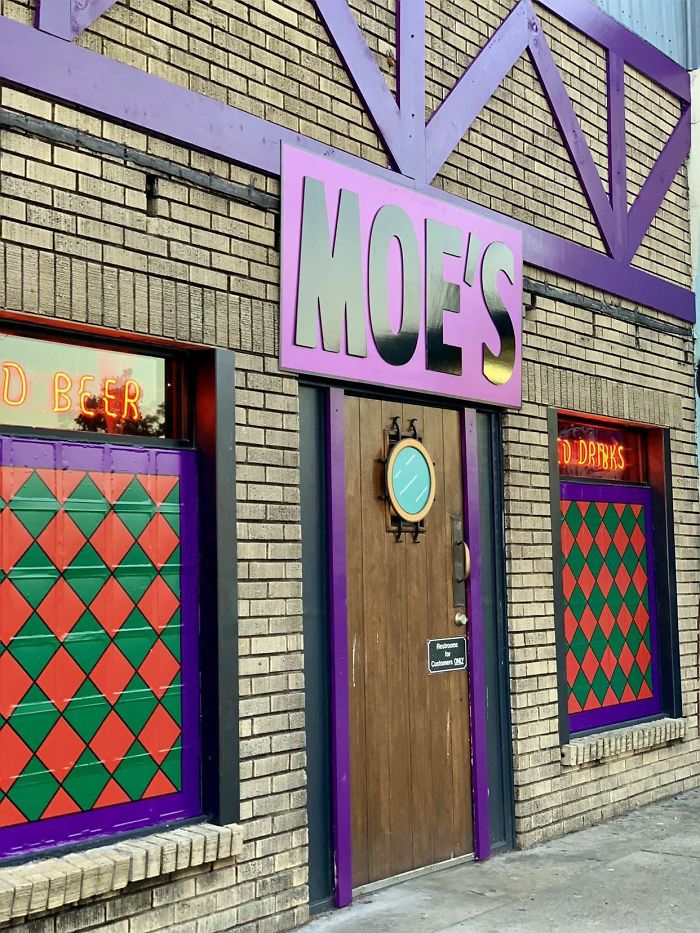 #24 Woke Up This Morning To 6 Cops, A Fire Truck, And An Ambulance At My Door Because A Passing Car Was Concerned About The One Halloween Decoration I Neglected To Take Down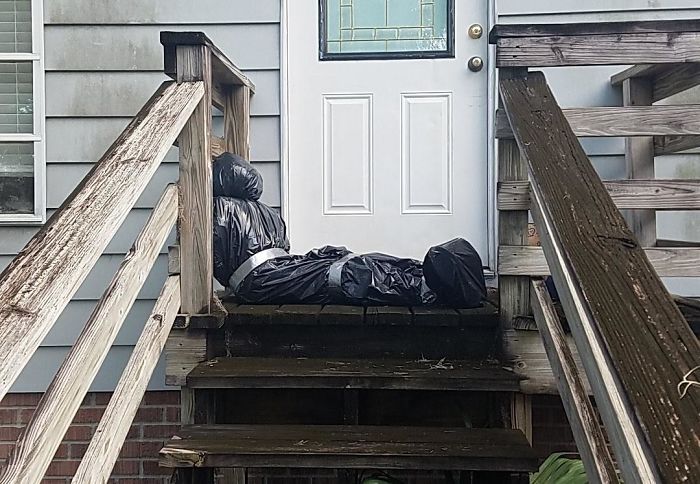 #25 Turned This Free Statue From A Flea Market Into My New Halloween Decoration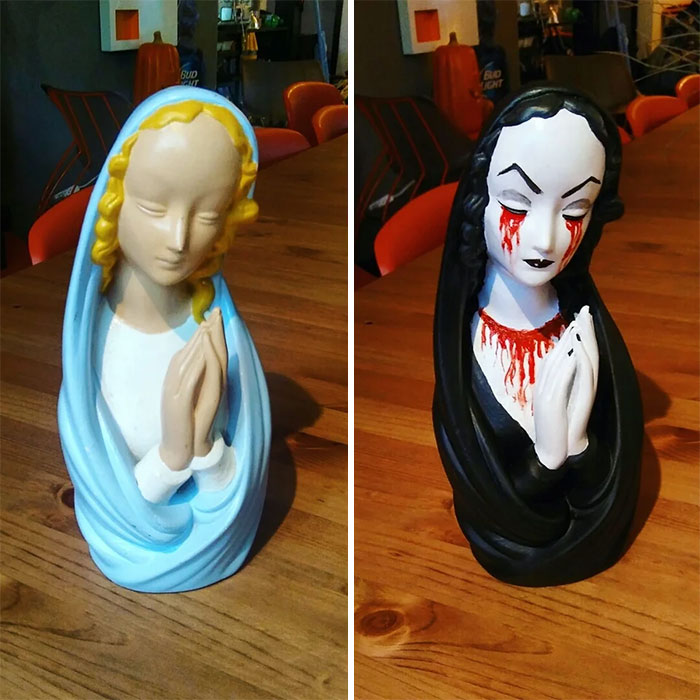 #26 I Woke Up To An Amazon Package Being Delivered And The Delivery Woman Decided To Have Some Fun With My Halloween Decoration On My Front Porch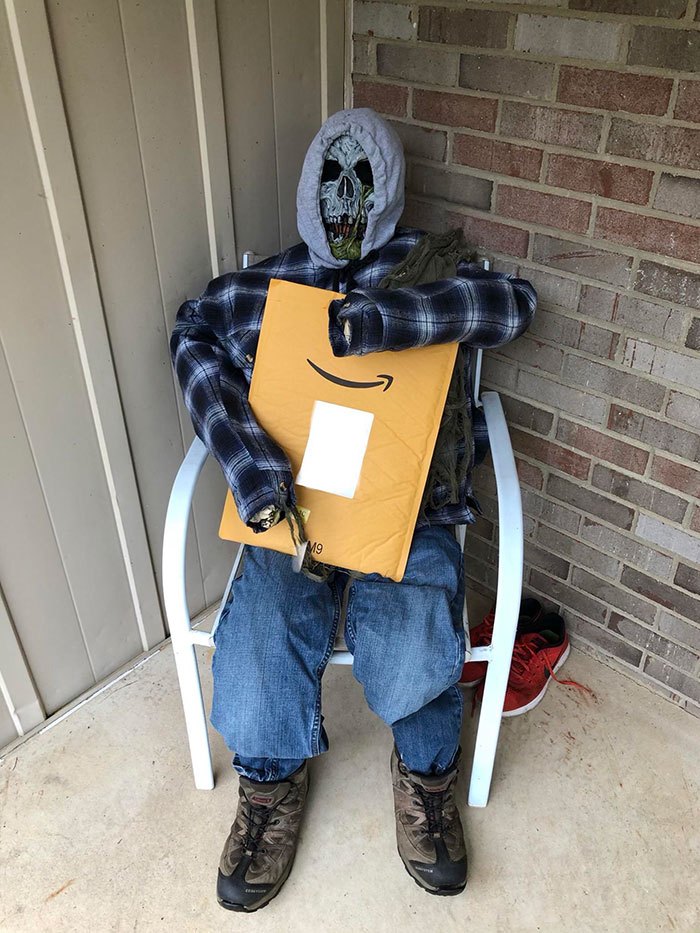 #27 Halloween Decorations On A Building, Sunderland, UK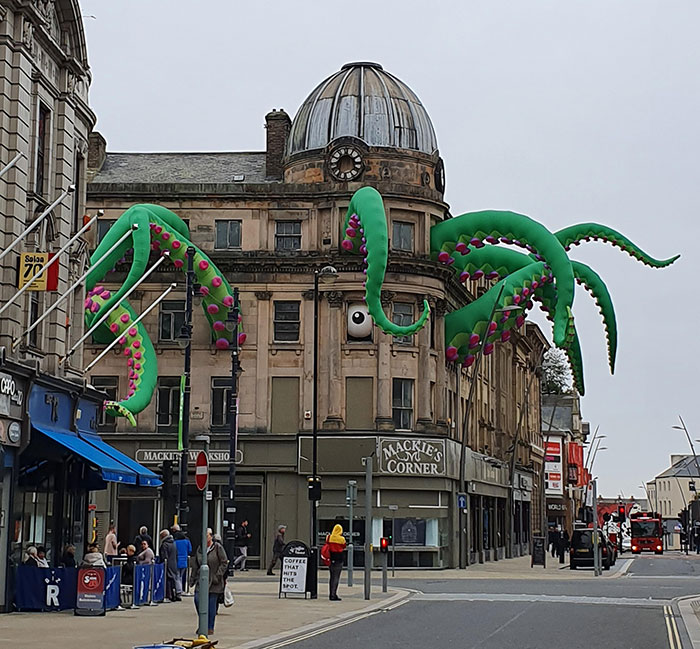 #28 City Of Manchester Celebrating Halloween With Large Inflatable Monsters On Buildings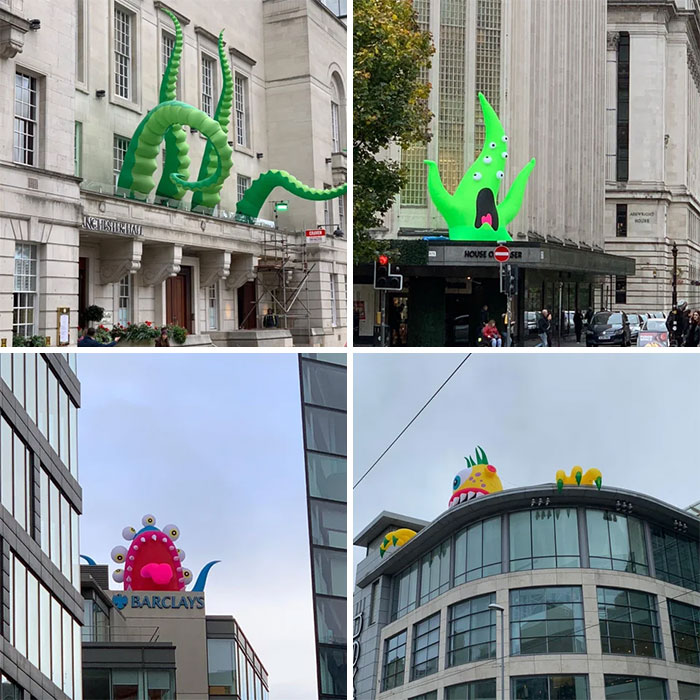 #29 My Wife Decided To Dress Up Her House Plants For Halloween. We Now Have A Haunted Forrest In Our Living Room

#30 Found This House While Driving Around Looking At Halloween Decorations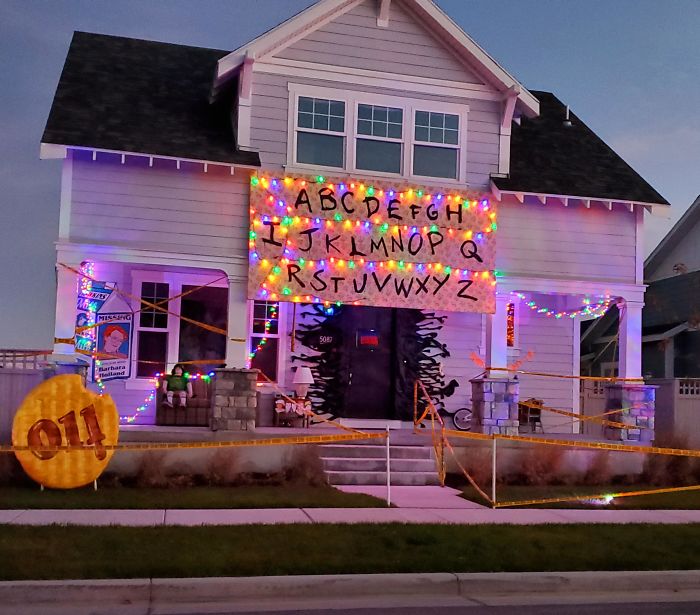 #31 This Halloween Decor At My Wal-Mart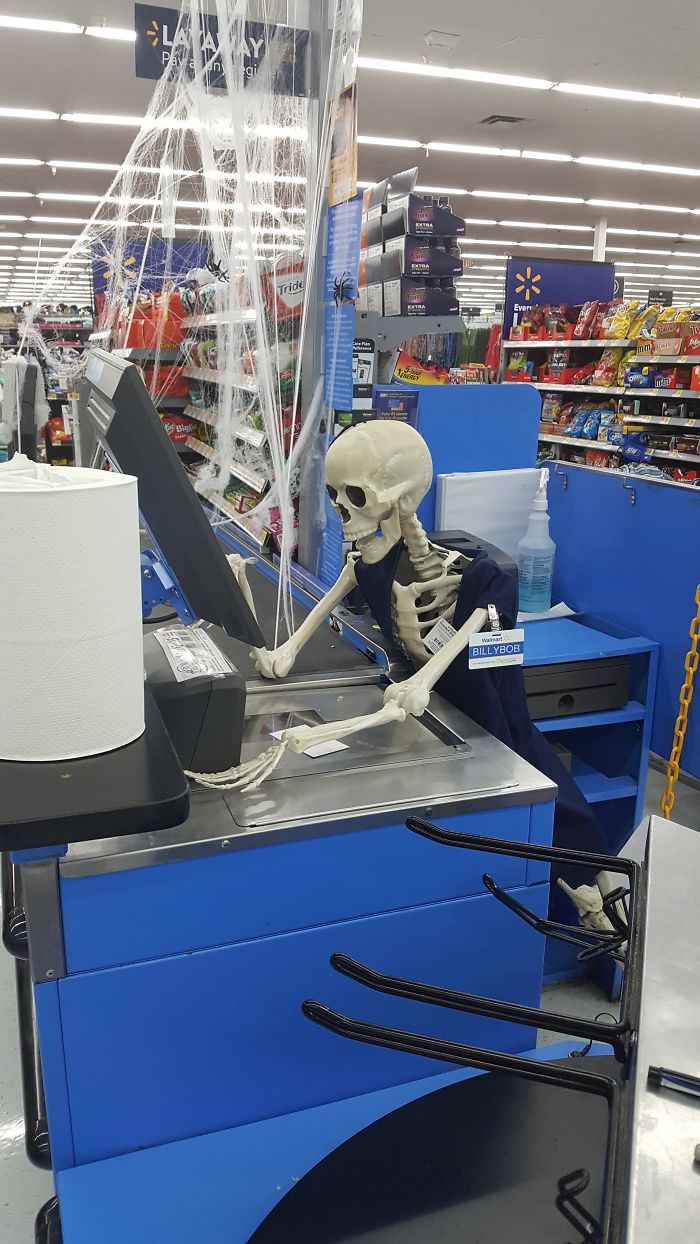 #32 This Train My Neighbor Is Building Out Of Used Plastic Bottles For Halloween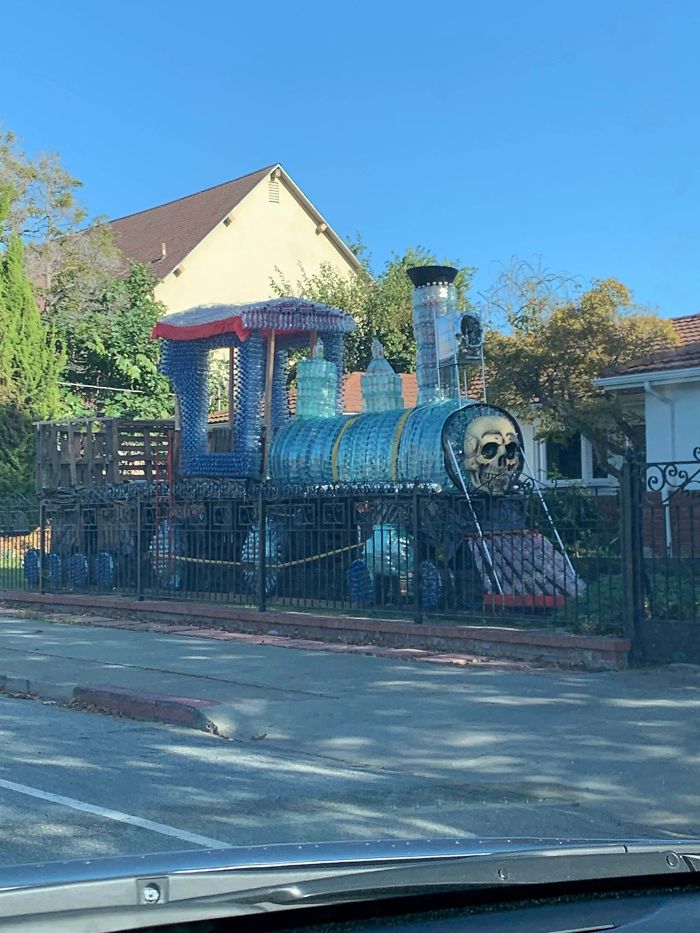 #33 Mr. Stark, I Don't Feel So Good…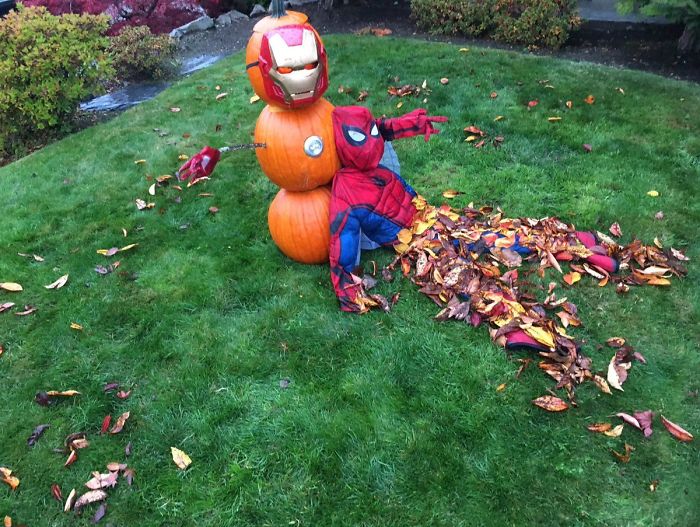 #34 Zombie Horse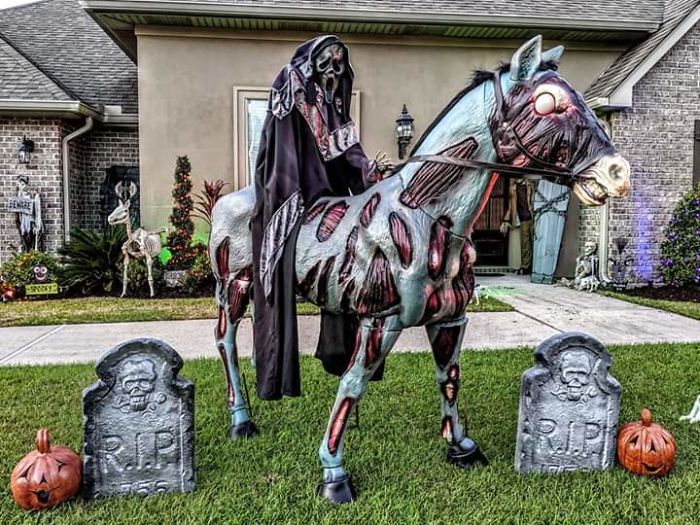 #35 Saw This At My Neighbor's House This Morning