German Shepherd is a medium-sized dog breed originated from Germany. They have a life expectancy of approximately 13 years and they make super friendly family dogs. This doggo breed is not just known for being sweet and cute but also for being intelligent and smart. That's why they are often seen working in police departments. This loyal and courageous dog breed is ready to do anything for the ones they love the most. 
To show how amazing and incredibly awesome these little pooches can be, we have combined a few pictures just for you. Some of the dogs are napping happily, some are being funny, some are being cute, and some are joining K-9 units. Scroll down and enjoy these cutest pictures.
#1 We Always Thought He Would Grow Into His Ears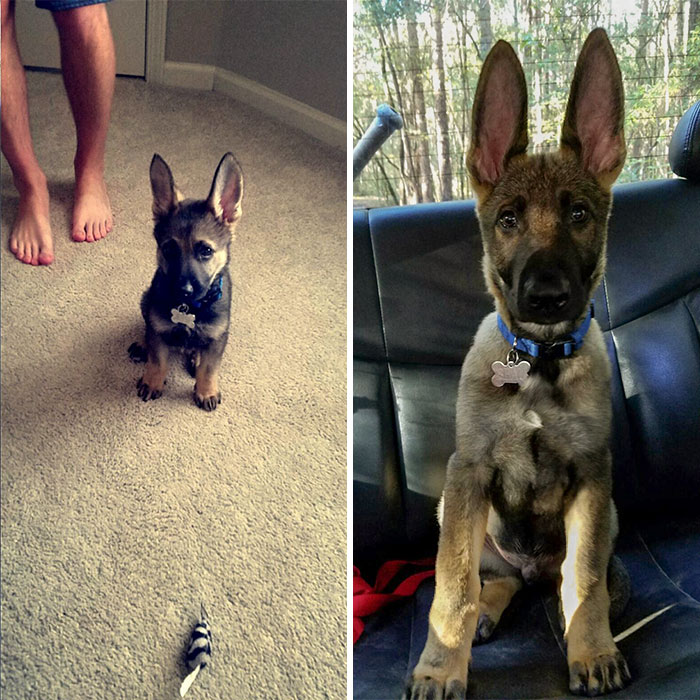 Tracking the history of German Shepherds, we found that this amazing doggo breed caught the attention while returning from home with soldiers from World War l. After this, German Shepherds also played an important role in World War ll. And since then, this breed has become the first choice in the military. 
#2 Branch Manager & Assistant Branch Manager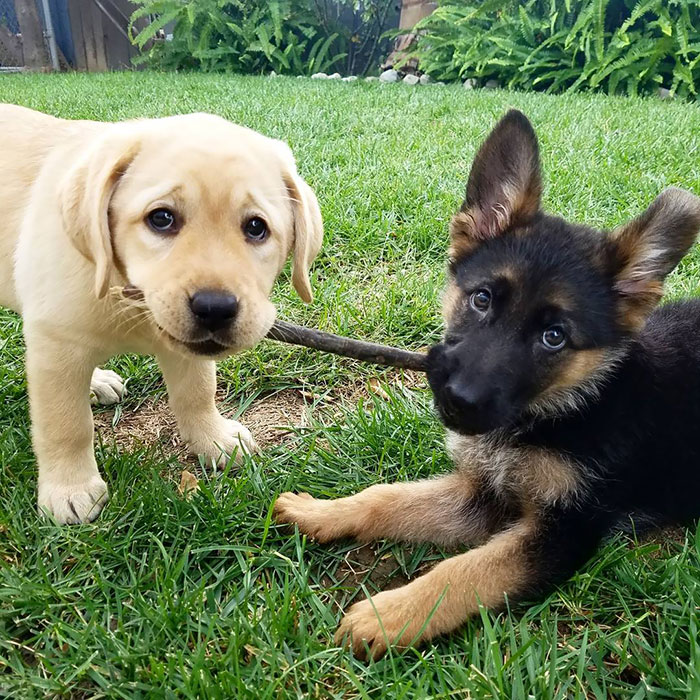 Out of all the dog breeds, German Shepherds are considered to be highly active and athletic. However, if they are not provided proper training, they grow frustrated and angry. That's why it is always said to train a puppy in a safe area from starting. 
If you have a German Shepherd, you can make him participate in canine activities such as agility, herding, tracking, and dock diving. 
#3 First Day At Work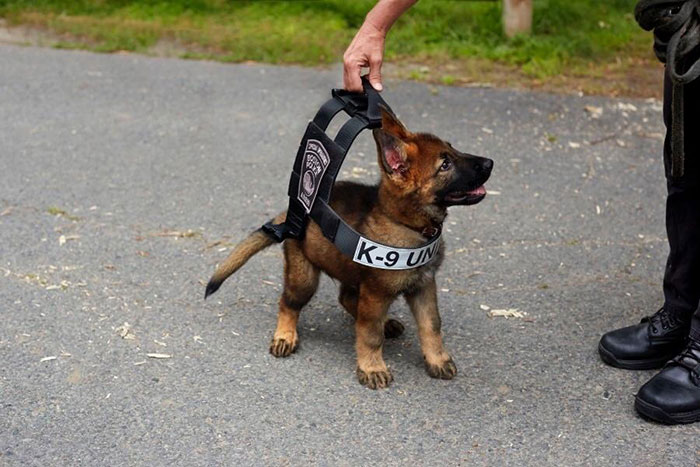 We have also talked to dog behaviorist Nick Jones MA to know more about German Shepherd. He said, "Provided that the owner is not a complete novice, has experience of training and living with larger protective breeds, the German Shepherd makes an excellent choice of dog for a family." He further added, "Take time and care to find a reputable breeder that can show you dogs with a good parentage and can demonstrate a sound temperament in the parents and previous litters, as living with a nervous or under-socialized German Shepherd can be stressful."
According to Jones, this amazing dog breed needs plenty of mental and physical stimulation. For new owners, he said that they should give a great deal of time and effort to their puppy in the initial stages of training. He also added, "Provided that training, socialization and good manners are put in place from a young age, this a breed that remains highly desirable."
#4 This Is Our German Shepherd Pup, Pepper, We Believe She Is Part Bear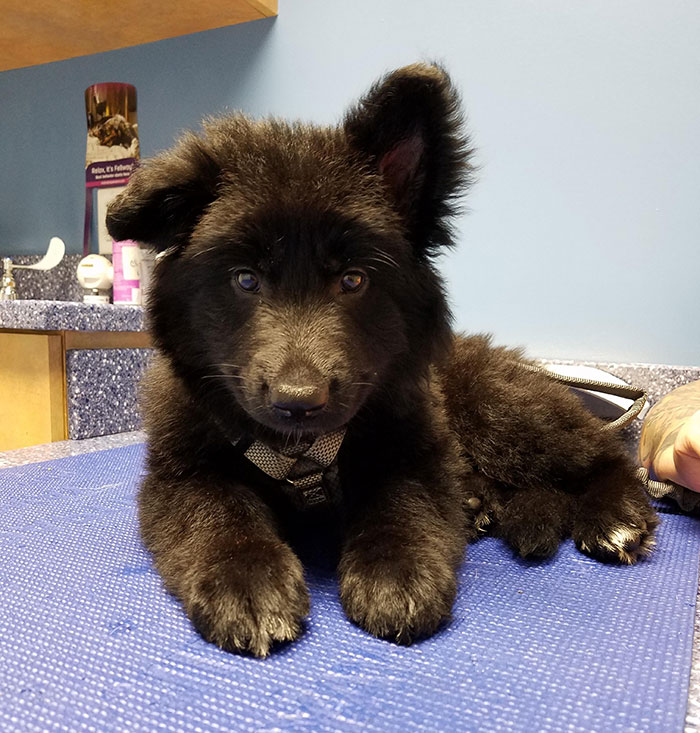 #5 My Boss Got A Puppy And Brought Her Into The Office. Productivity Went Waaay Down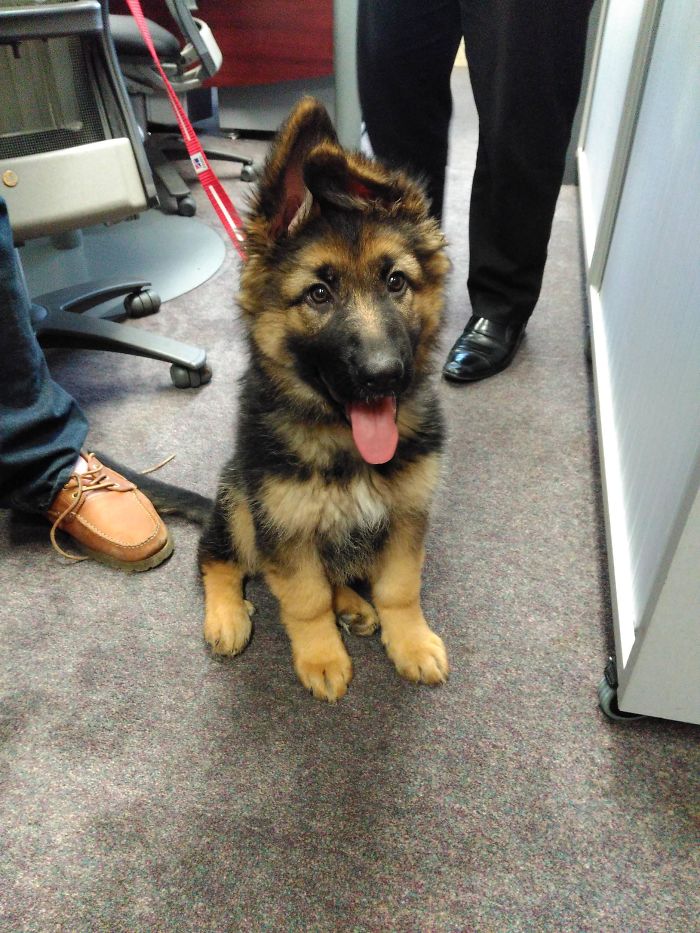 #6 My Puppy Gigi, Figured She Could Get Some Love Here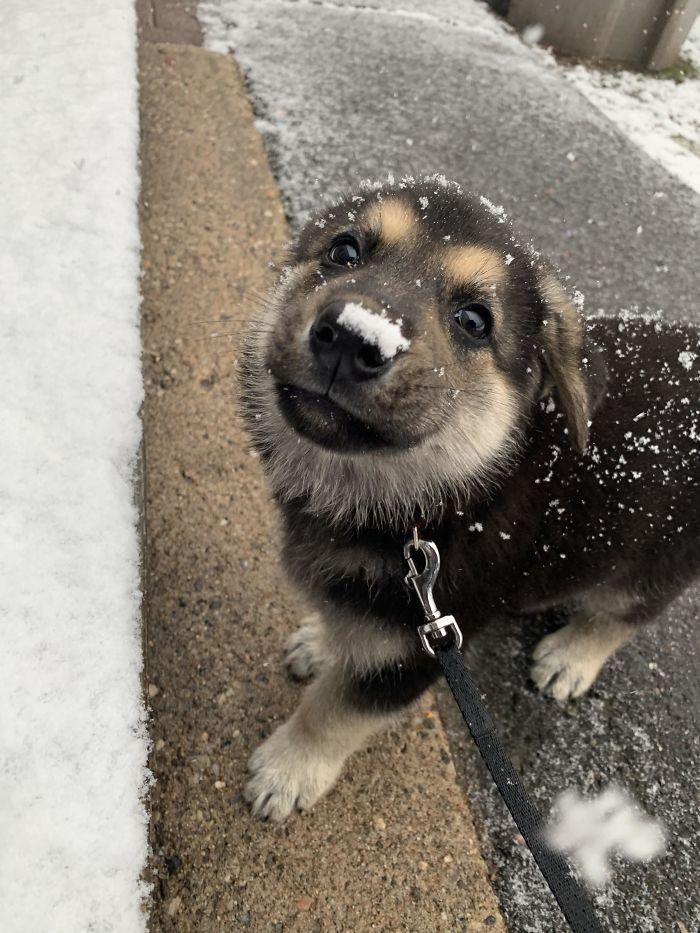 #7 Happy Paws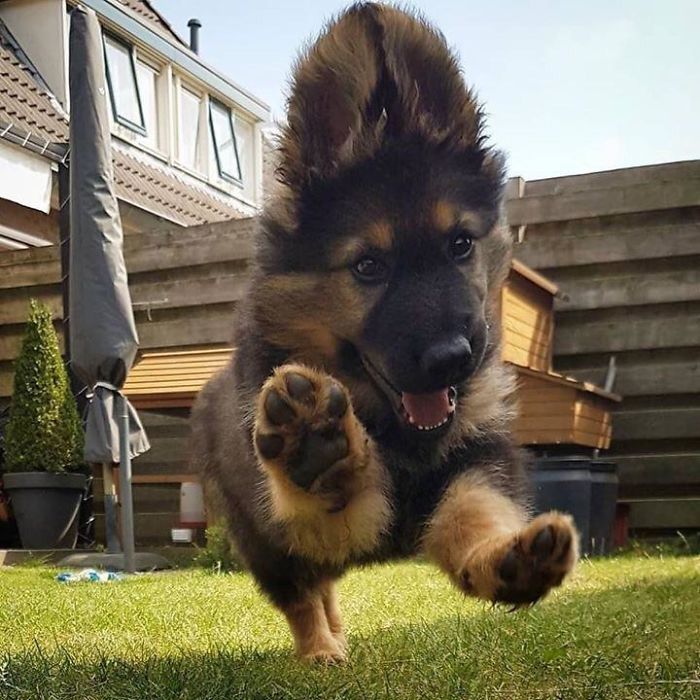 #8 Police Puppy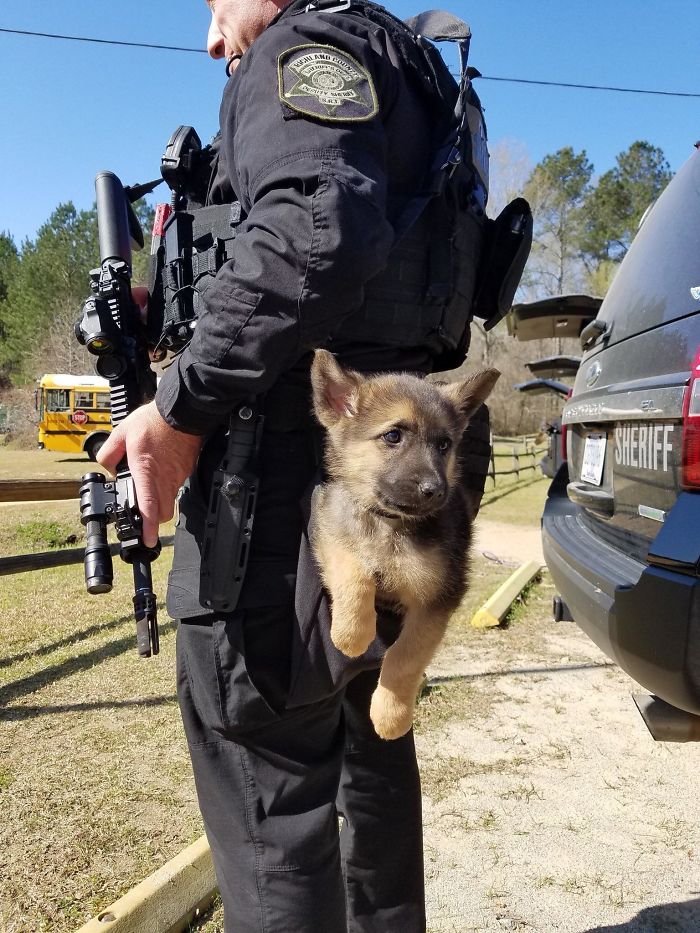 #9 The Cutest *mlem* You'll See All Day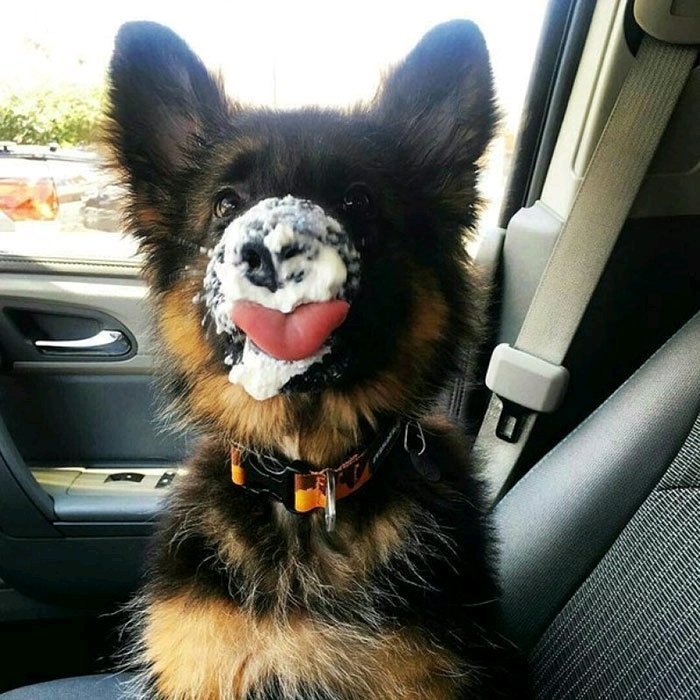 #10 I Love This Happy Face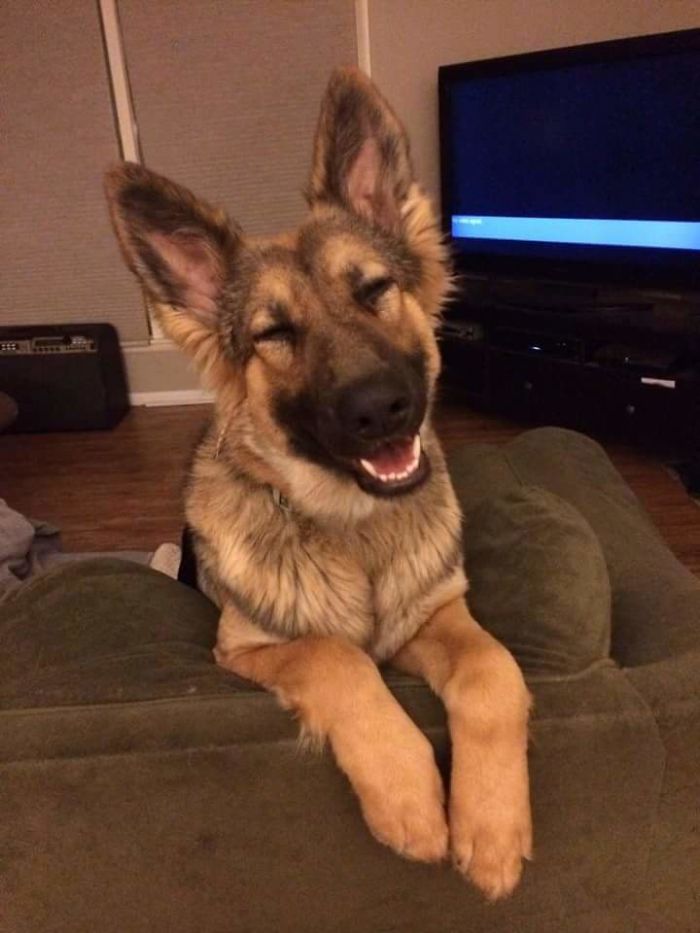 #11 Please See Instruction Manual Before Assembling German Shepherd Puppy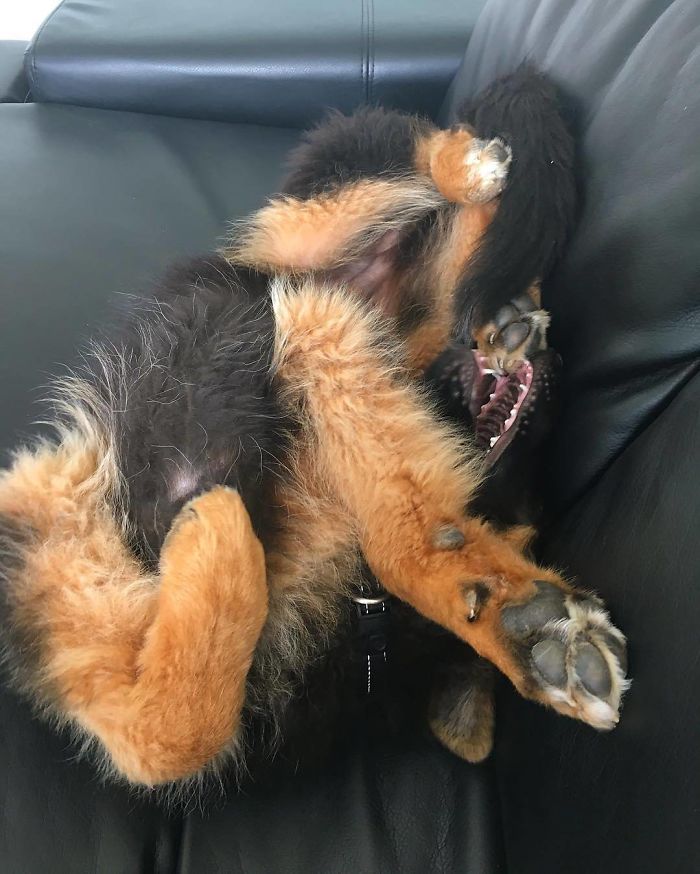 #12 German Shepherd? I Think We Adopted A Kangaroo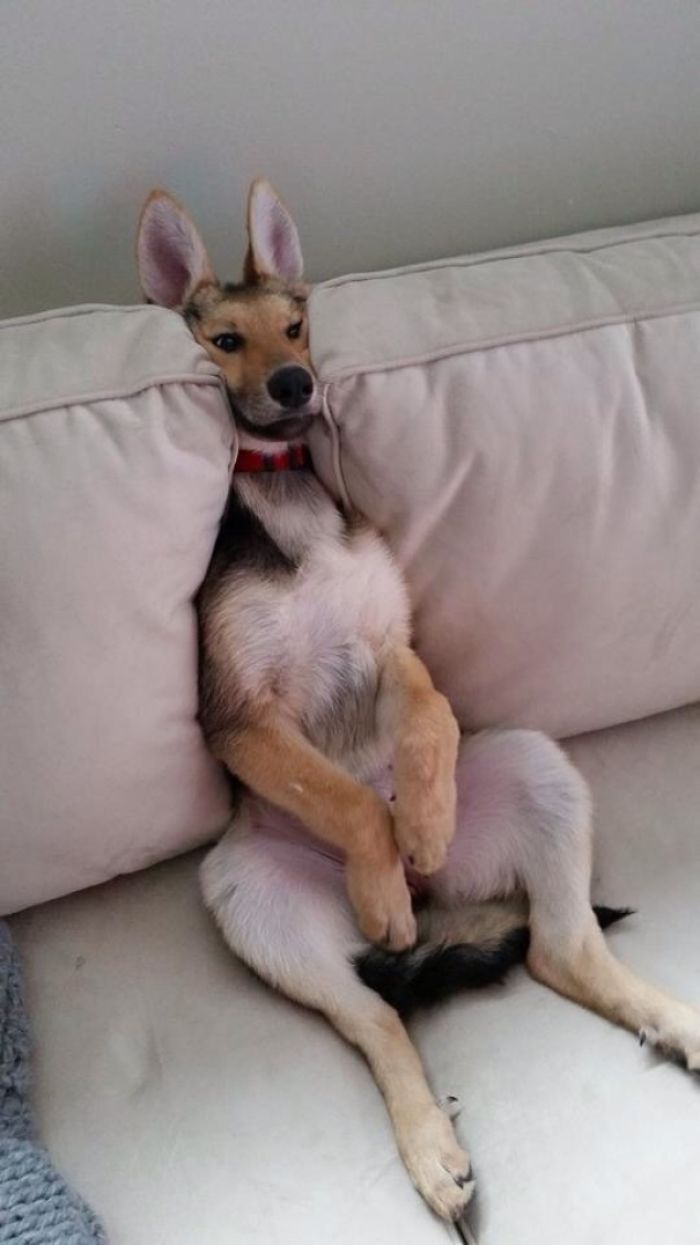 #13 My New Puppy Admires The Heck Out Of Her Older Brother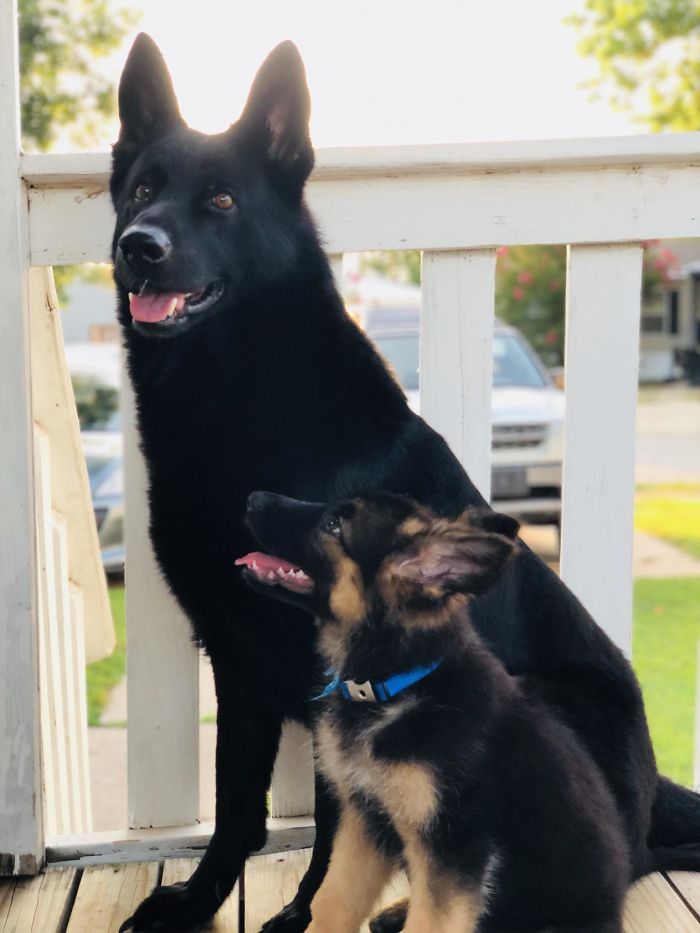 #14 Well, He Figured Out That He Can Splash Water Everywhere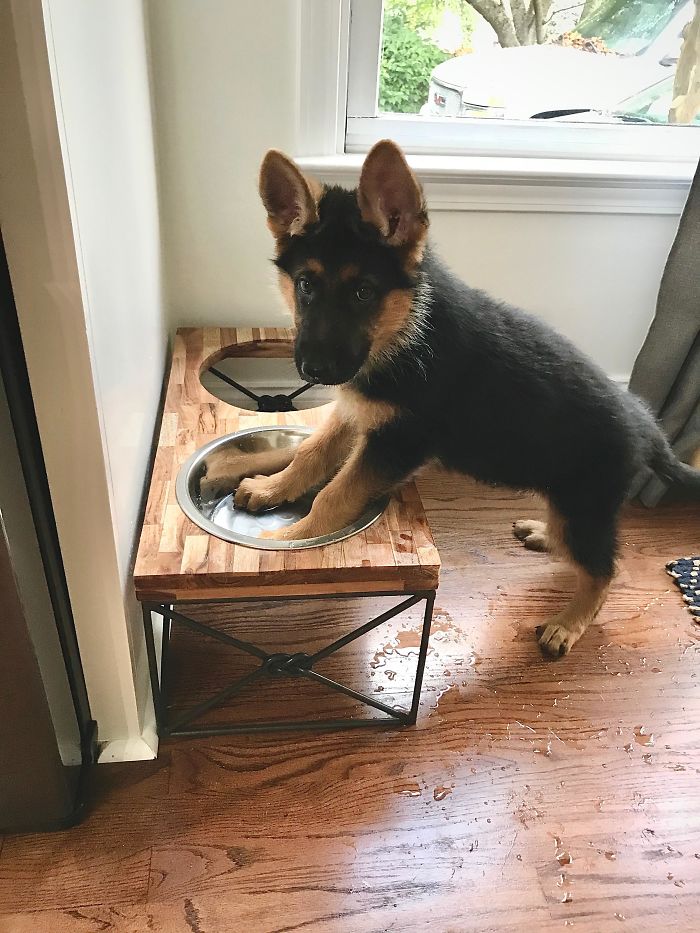 #15 This Fluffy Boy Came Into The Shelter I Work At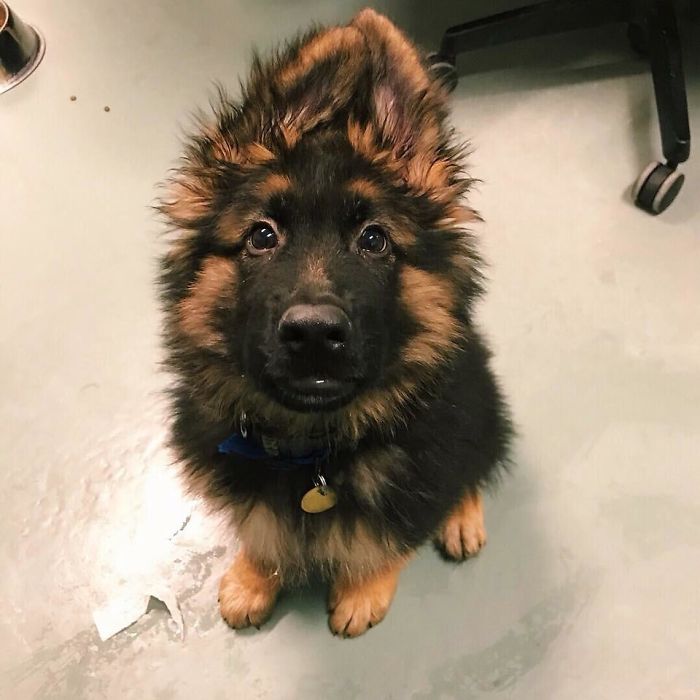 #16 Enjoying The Air Conditioner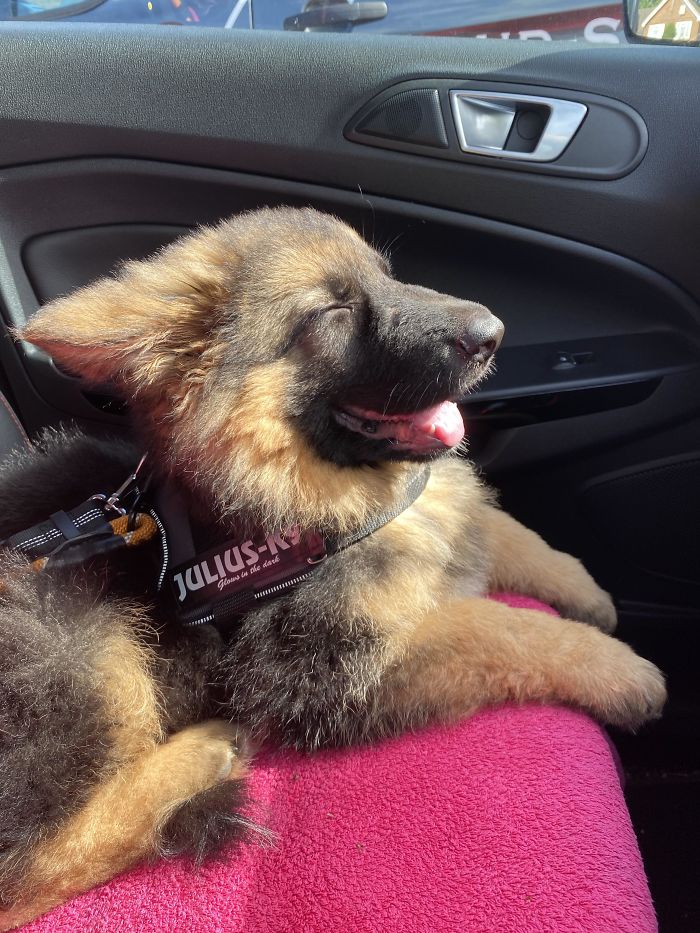 #17 Was At Work, Asked My Sister For A Snap Of My German Shepherd To Show My Friend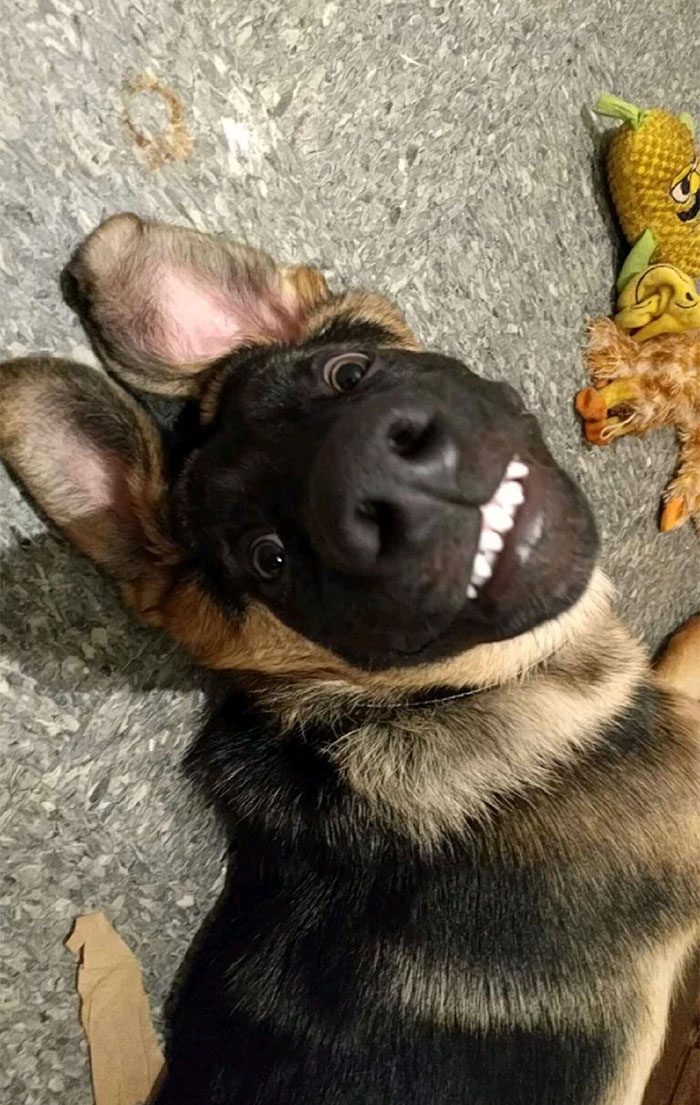 #18 When Your Food Bowl Is Empty And You're Asking For More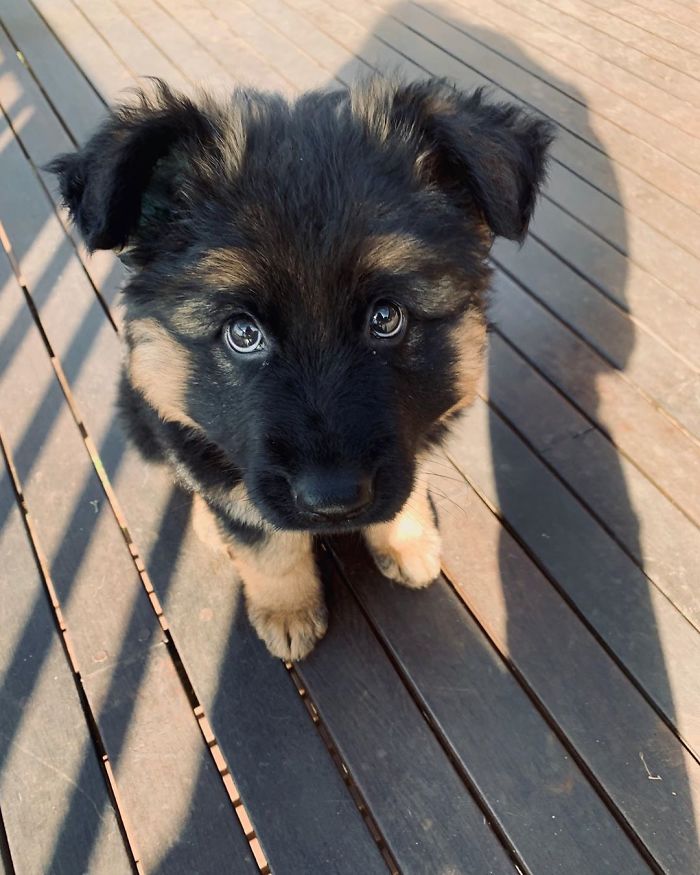 #19 My Shepherd Puppy In The 'Teepee' Ear Stage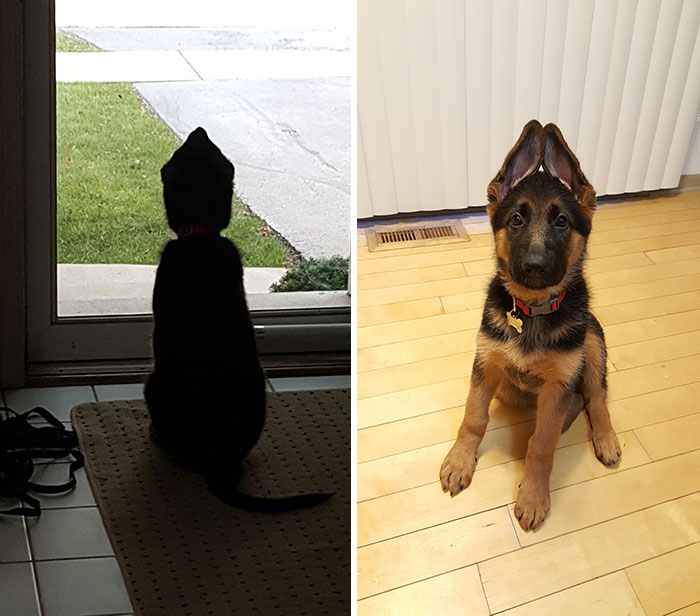 #20 He Grew A Little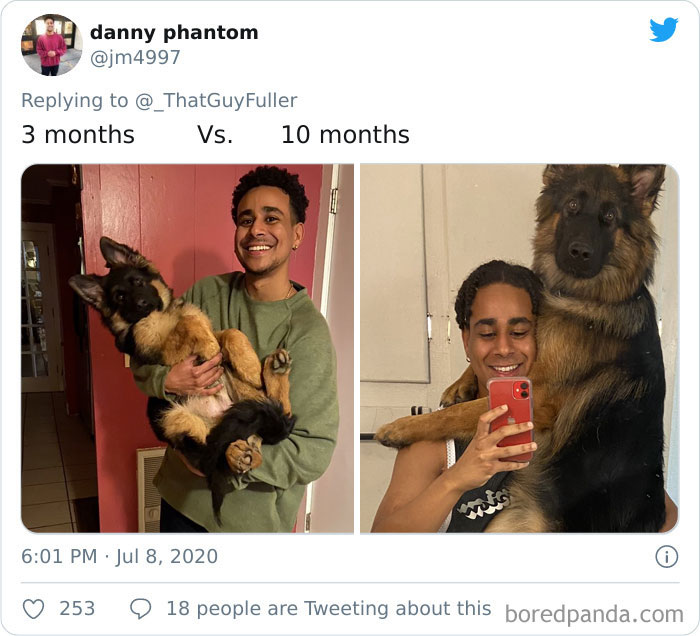 #21 Adorable German Shepherd
 #22 My (At The Time) 2-Year-Old Son With Our 8 Week Old German Shepherd Dressed As Swat Members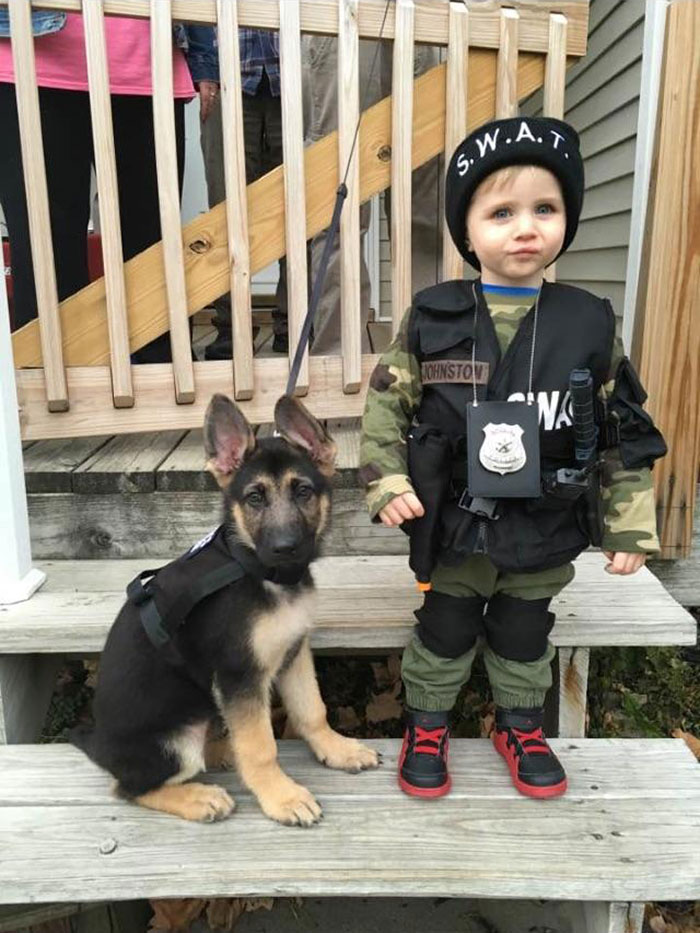 #23 My Puppy Is So Happy To See His Littermate When We Meet Up To Go To The Park. Twins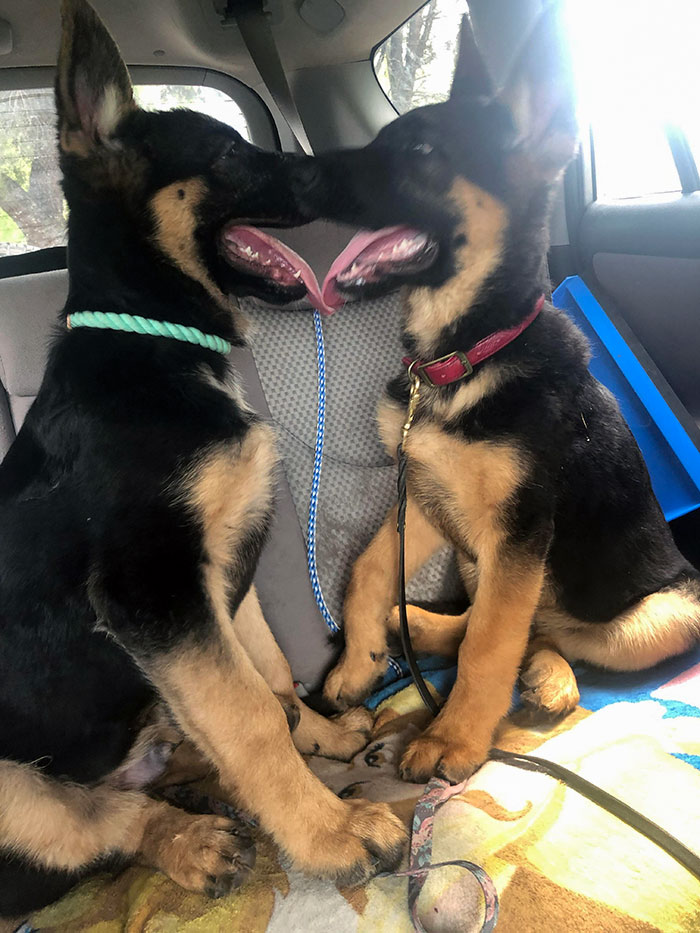 #24 Cute Boi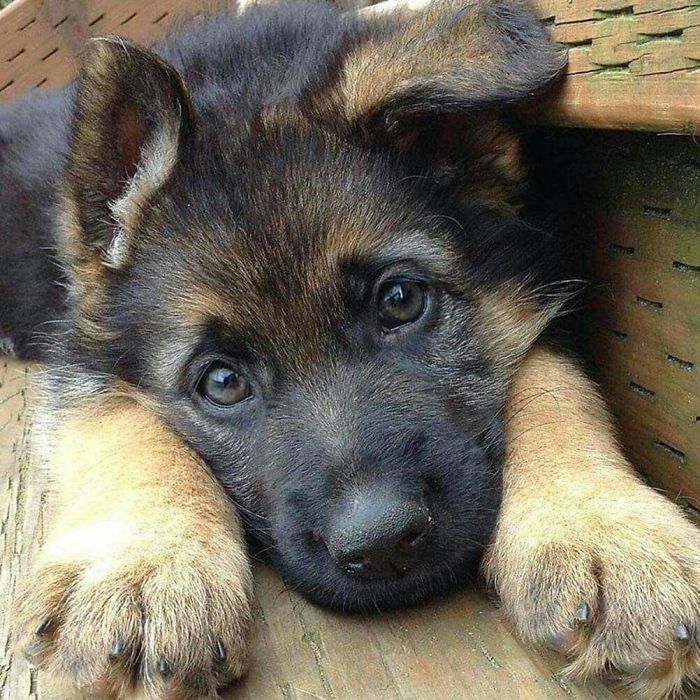 #25 Because Puppy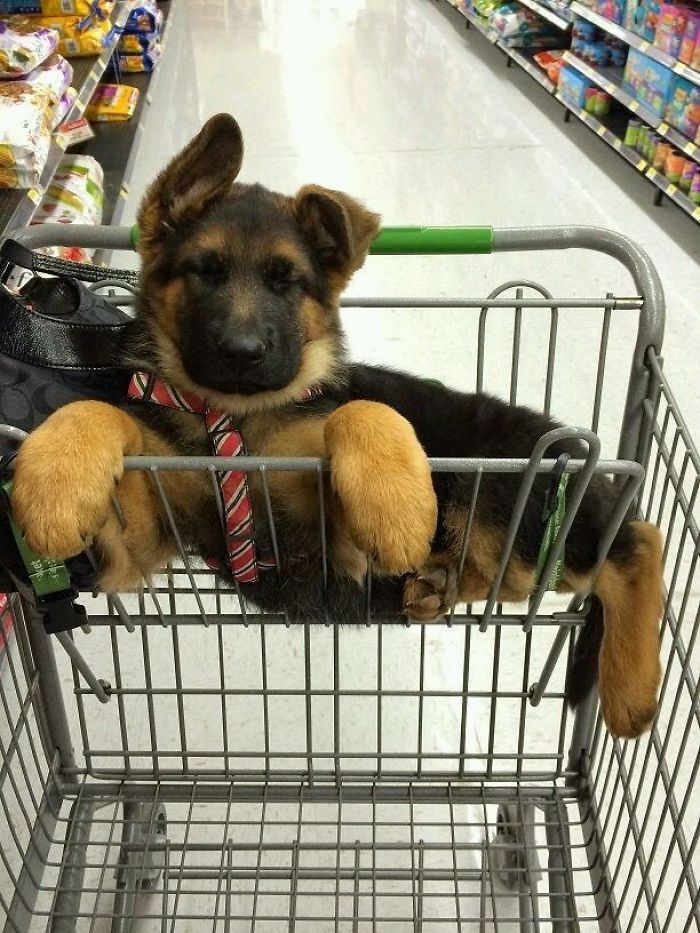 #26 Ferocious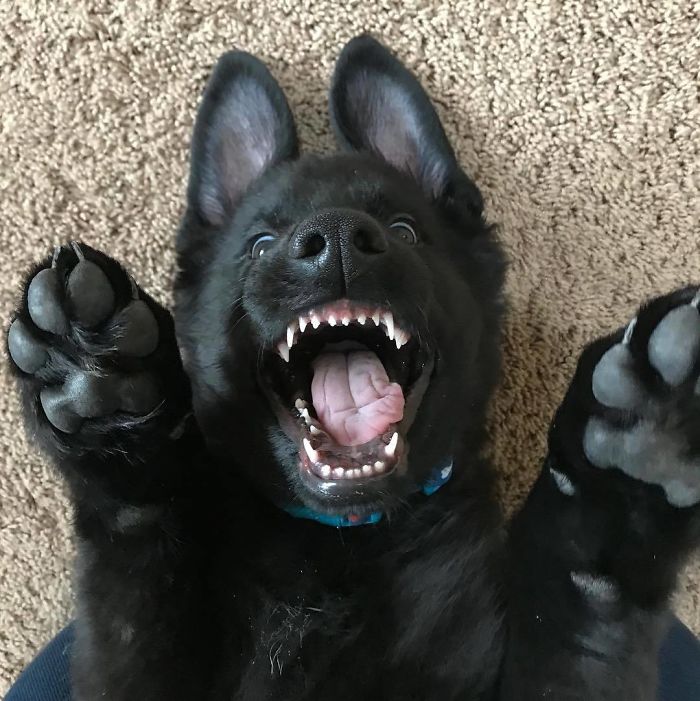 #27 My 8 Week German Shepherd Has One Lazy Ear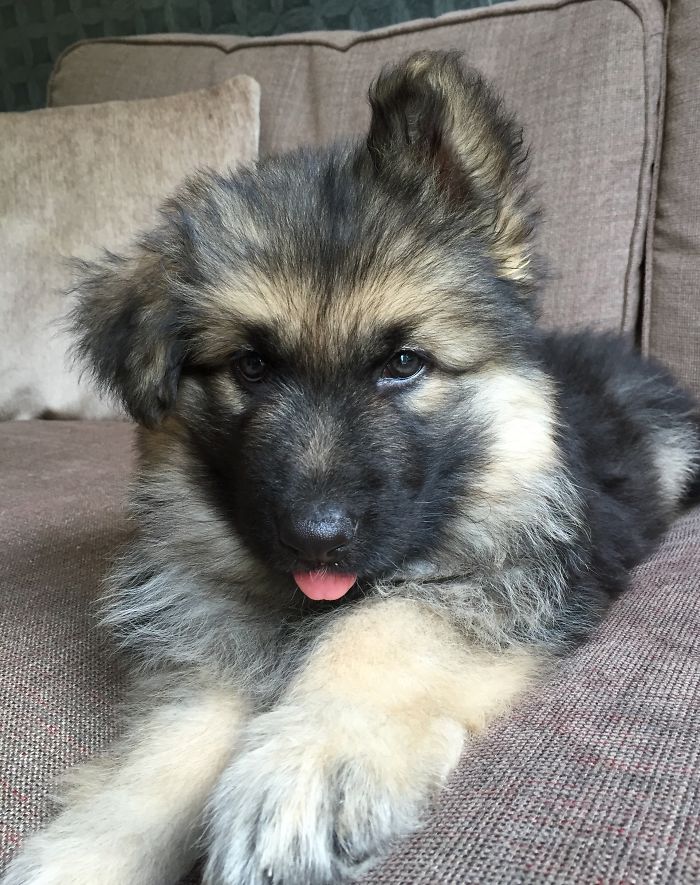 #28 Totally Invisible Rabbit. Right?!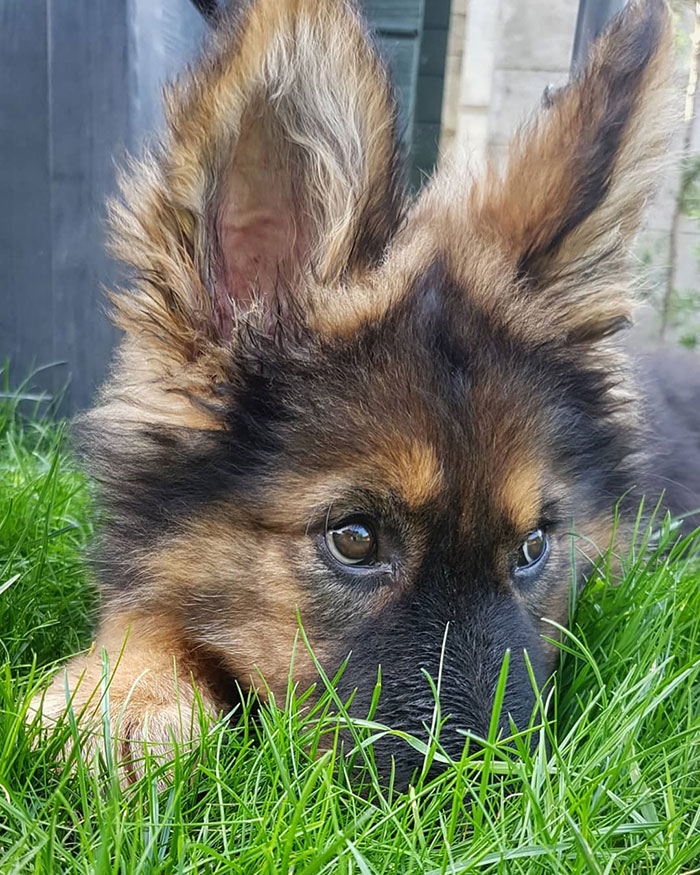 #29 Chasing Bubbles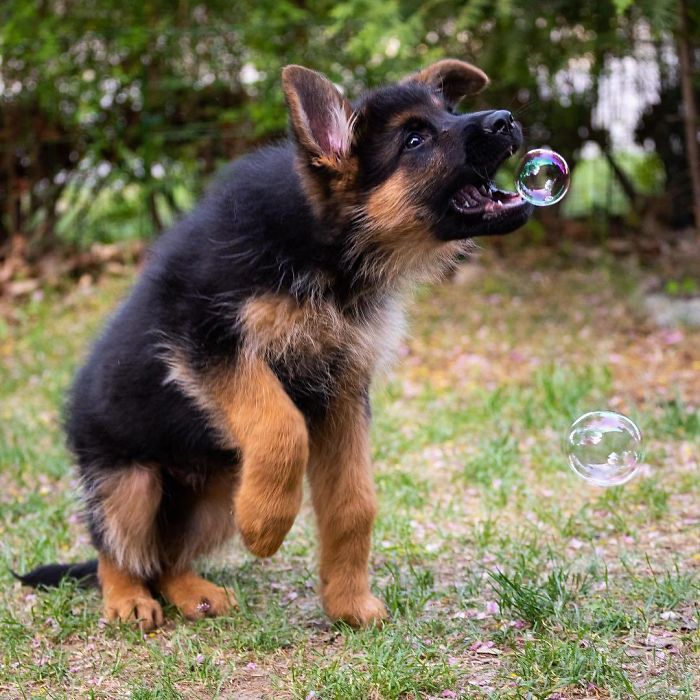 #30 A German Shepherd Puppy Or A Cub?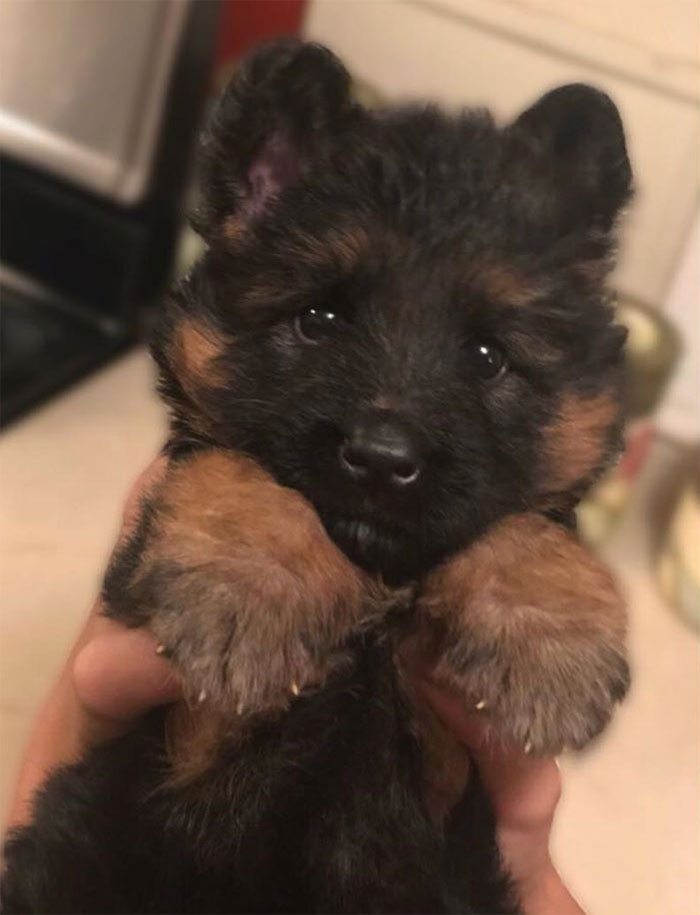 #31 German Shepherd Branch Manager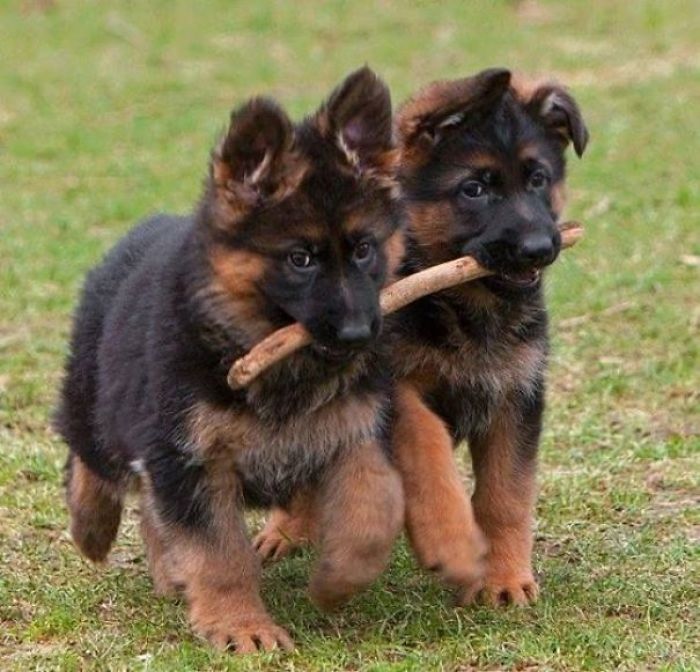 #32 My Favorite Little German Shepherd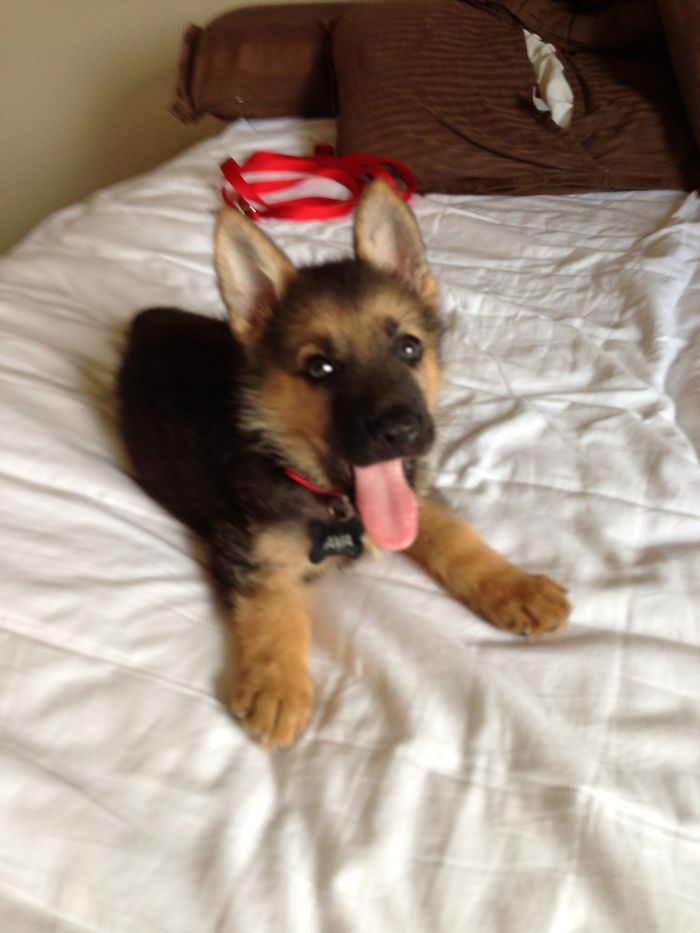 #33 Baby German Shepherd For The Win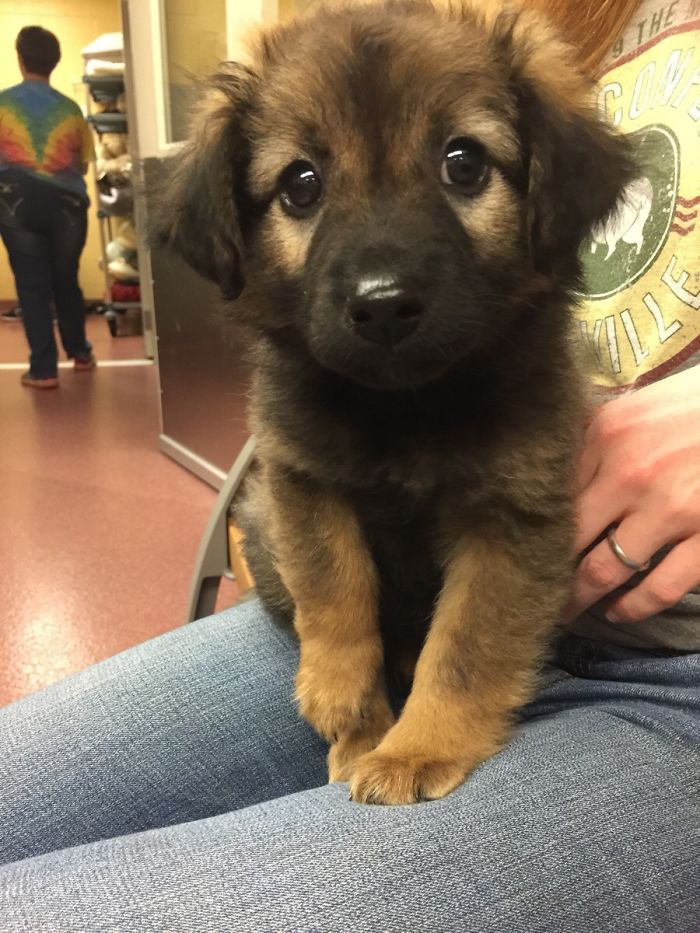 #34 Belly Rubs, Pleaseee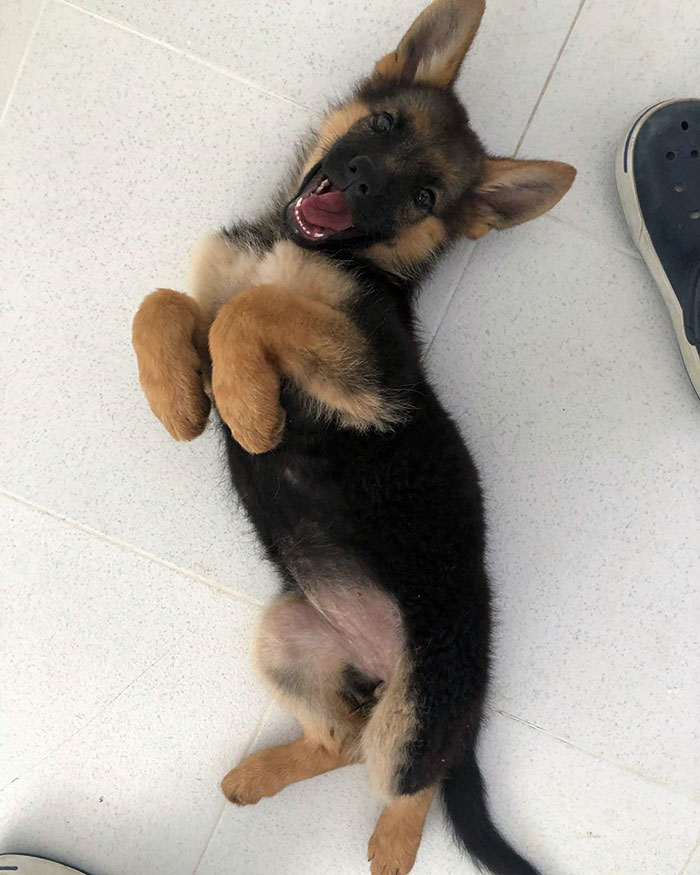 #35 Play Date At The Park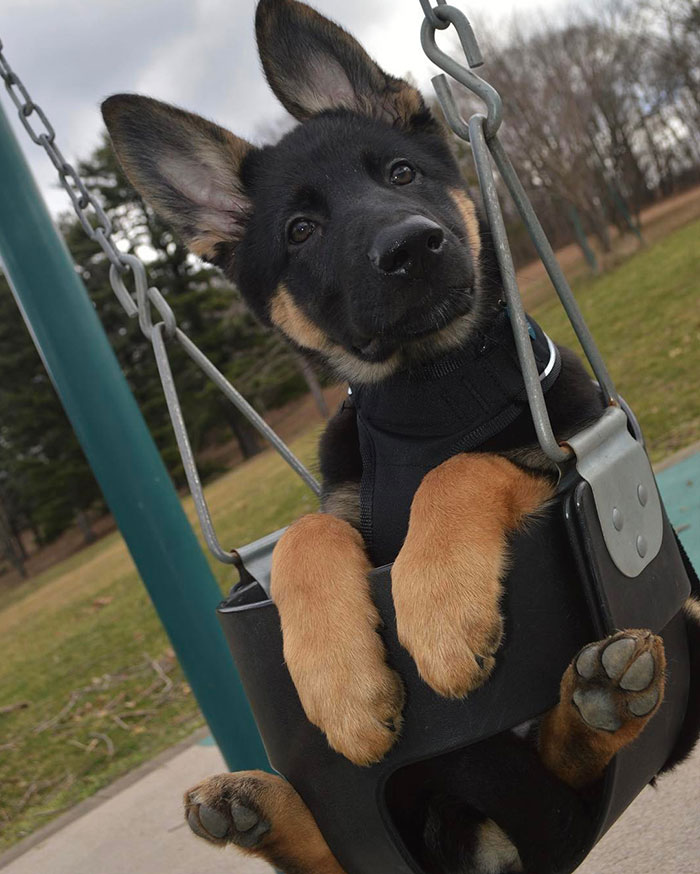 #36 Moments Before Attacking My Phone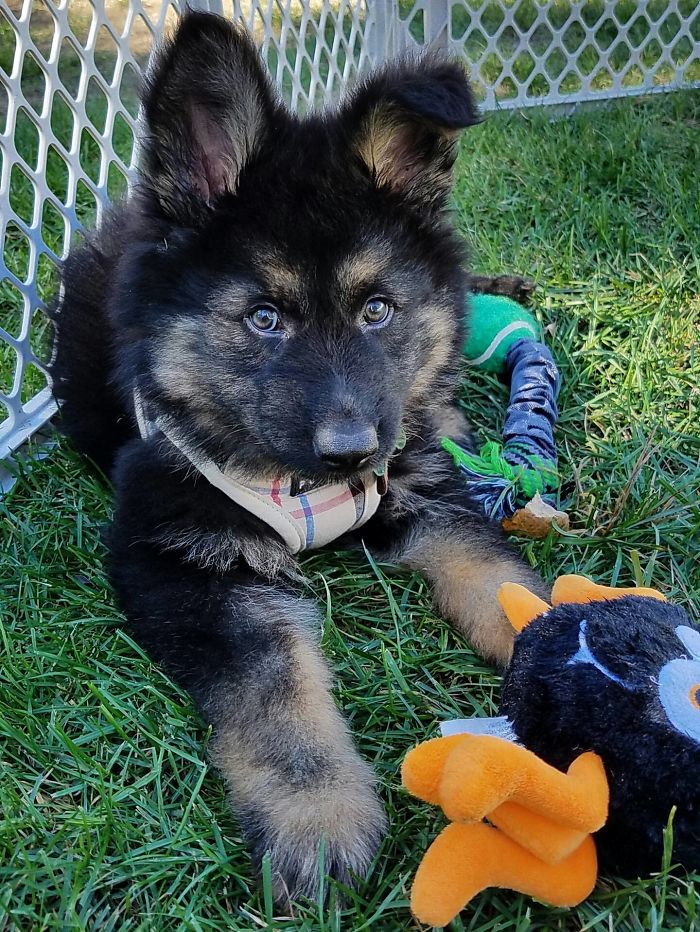 #37 Adorable German Shepherd Puppy At The Vet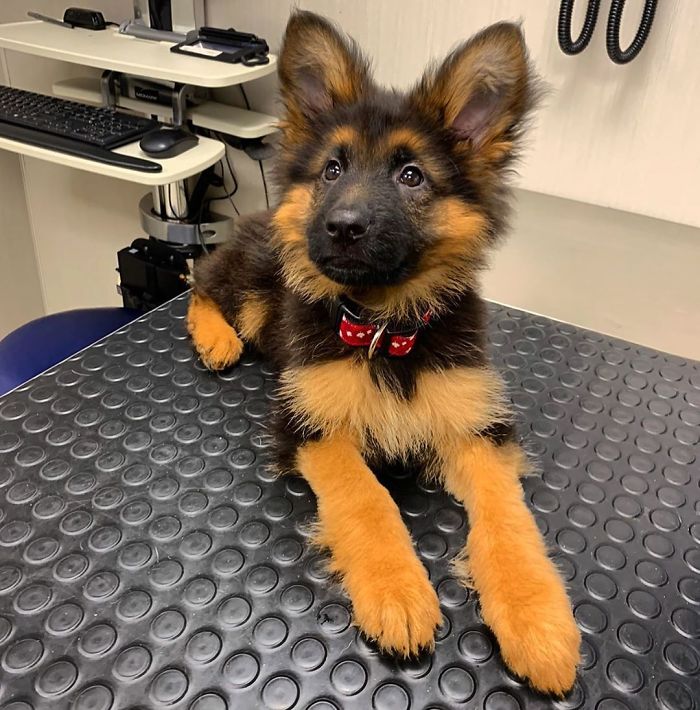 #38 He's Getting Bigger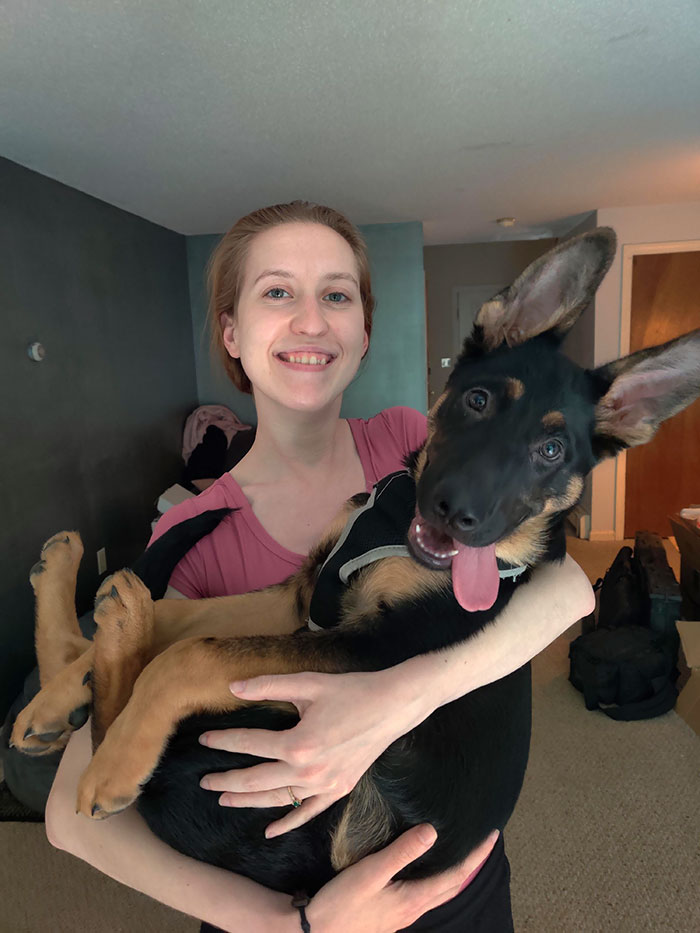 He's my first dog ever, not my wife's but he's amazing so far. He's 4 months old in the picture.
#39 My New Unhelpful Helper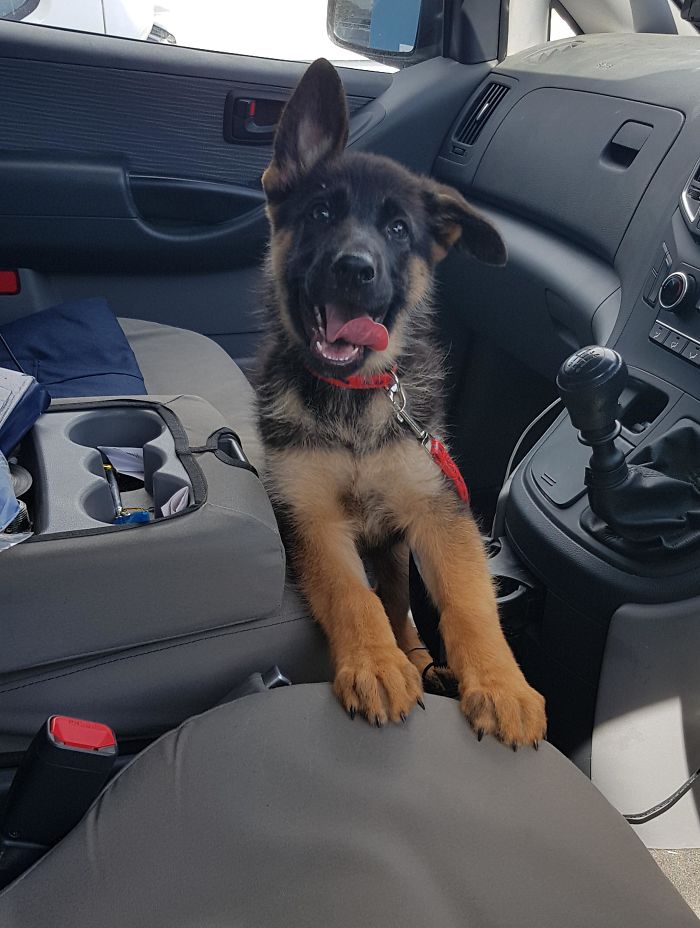 #40 Cuteness Overload