Adopting a dog can be life-changing.
When you adopt a dog who has never seen a happy forever home, you are making their life better in a thousand ways. There is nothing better than you can do for a dog when you give them a home where they will be loved. Even if they can't speak to you in words, they will make you the world happiest person when they are around.
Mochi, the pug is quite popular because of the comics that his mother creates. Gemma Gené. Gemma is a Spanish artist that lives in New York, who creates these amazing comics about her life with Mochi. He along with his rescued siblings Huey and Duey are depicted in these comics which you all will relate to if you have a dog or have ever adopted one. Please adopt more and more dogs and give them the love they deserve.
1. You stalker!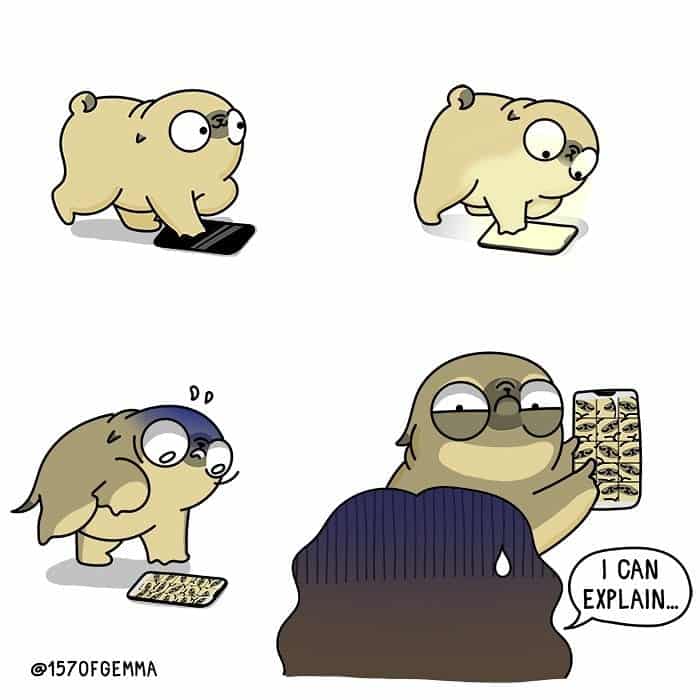 2. Playtime is my favorite time of the day.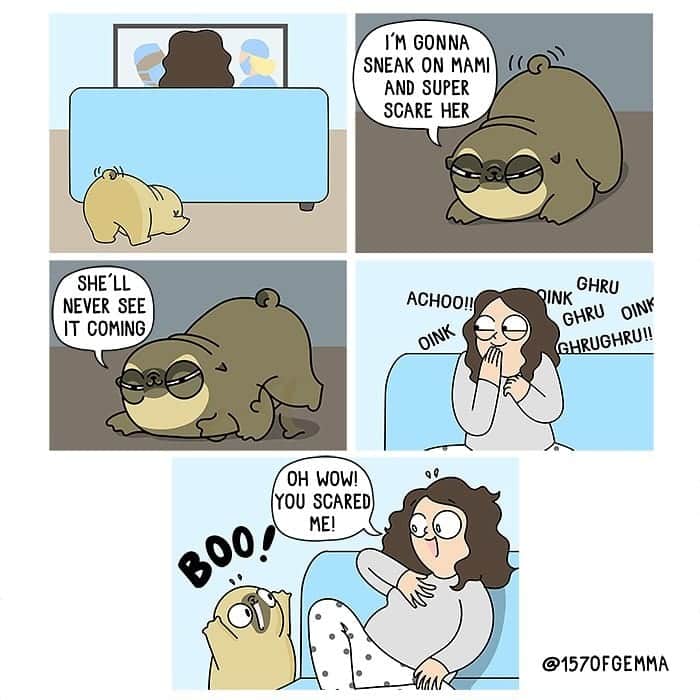 3. No one gets left behind.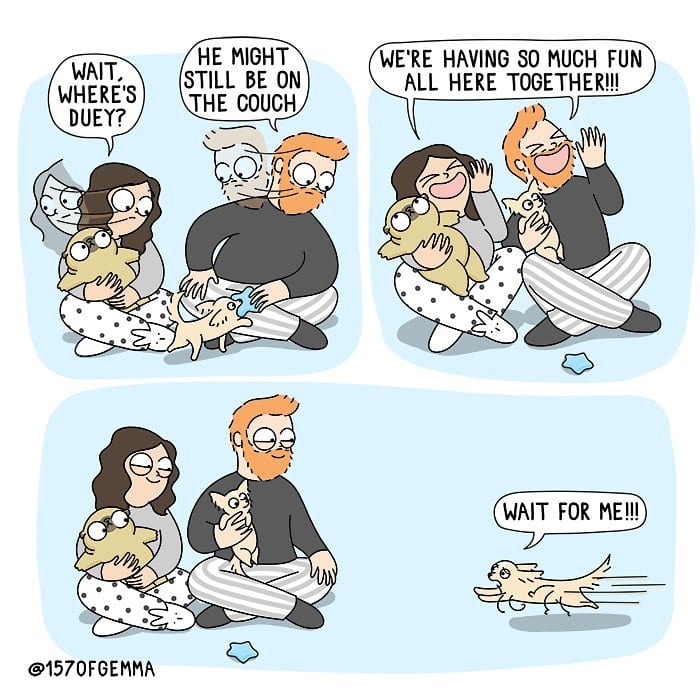 4. We do not deserve dogs.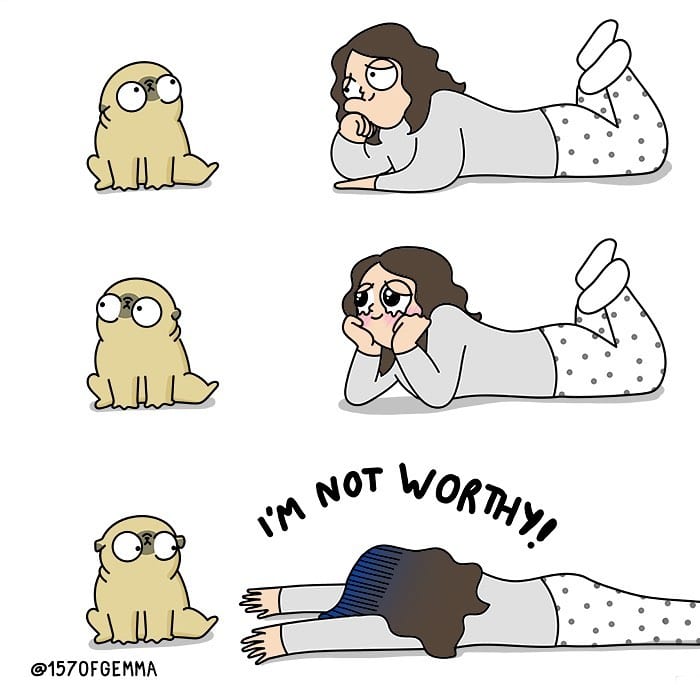 5. The pillow belongs to Mochi now.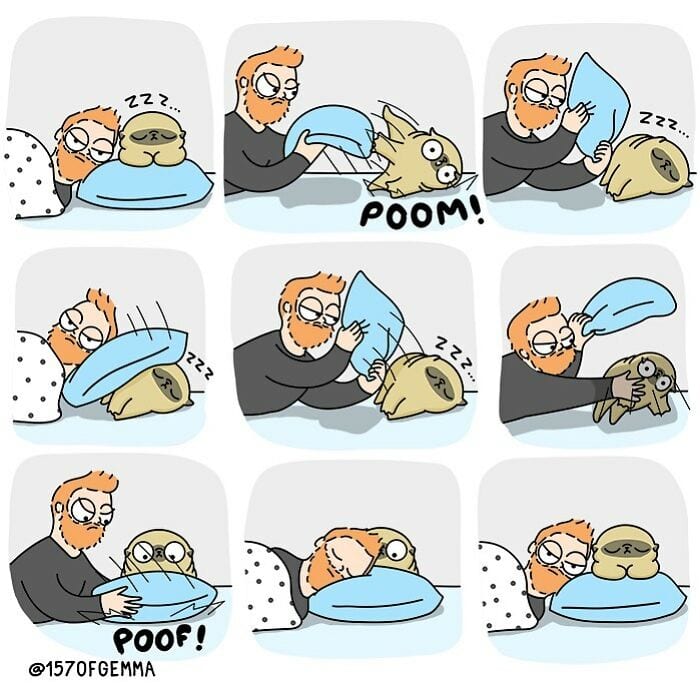 6. Just checking up on mom.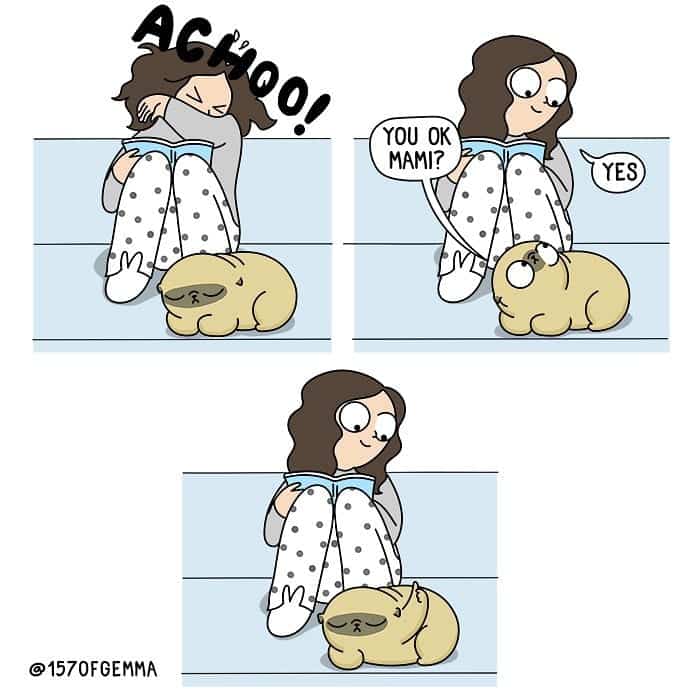 7. Playing with his friend Ben.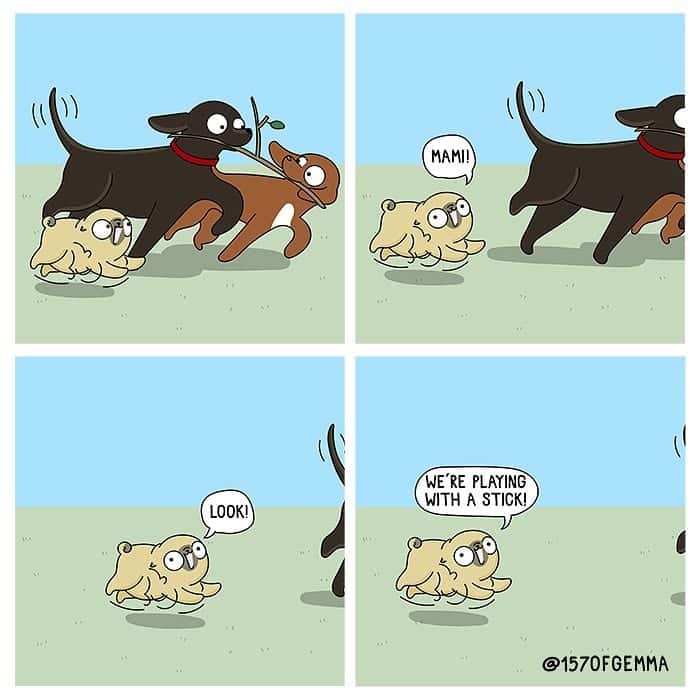 8. Pay attention to me only.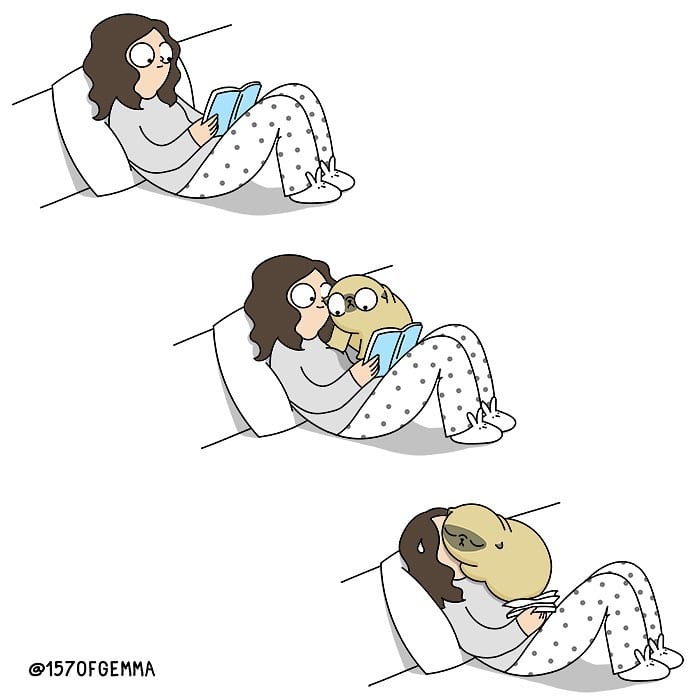 9. I'm such a handsome boy.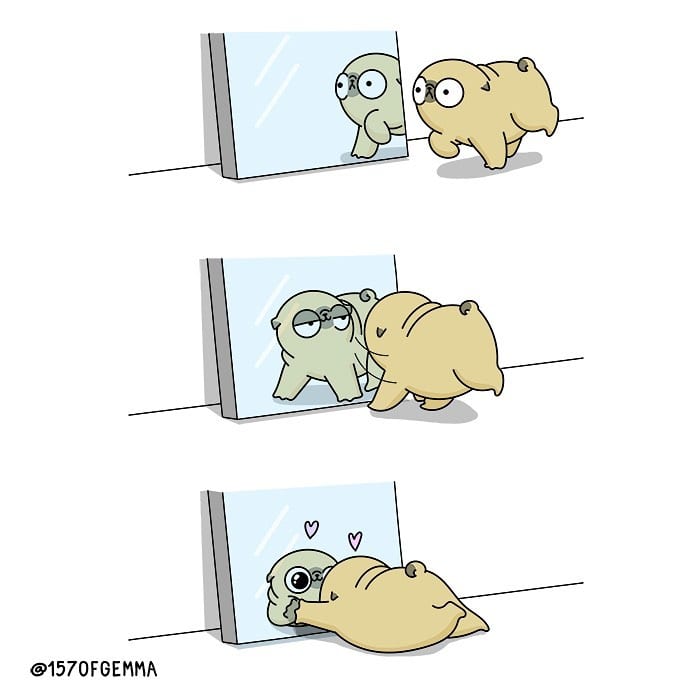 10. Too chonky to lift.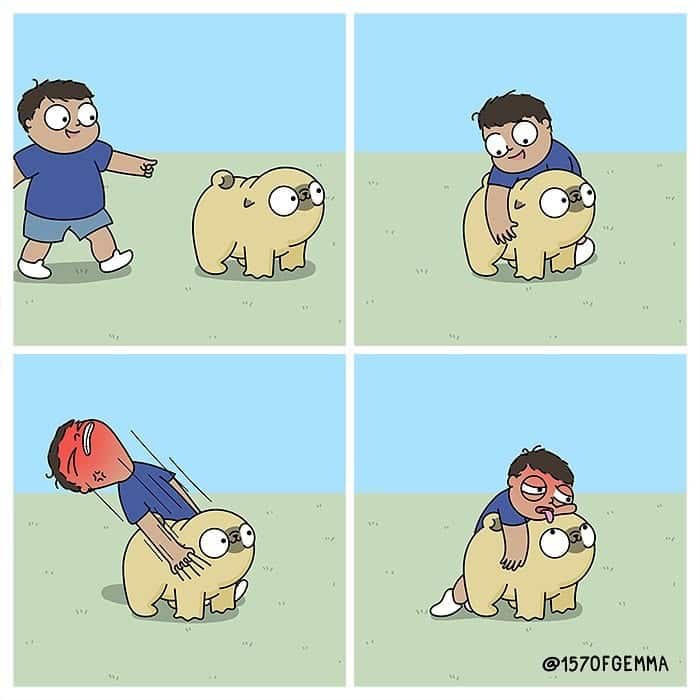 11. We're* going to the bathroom.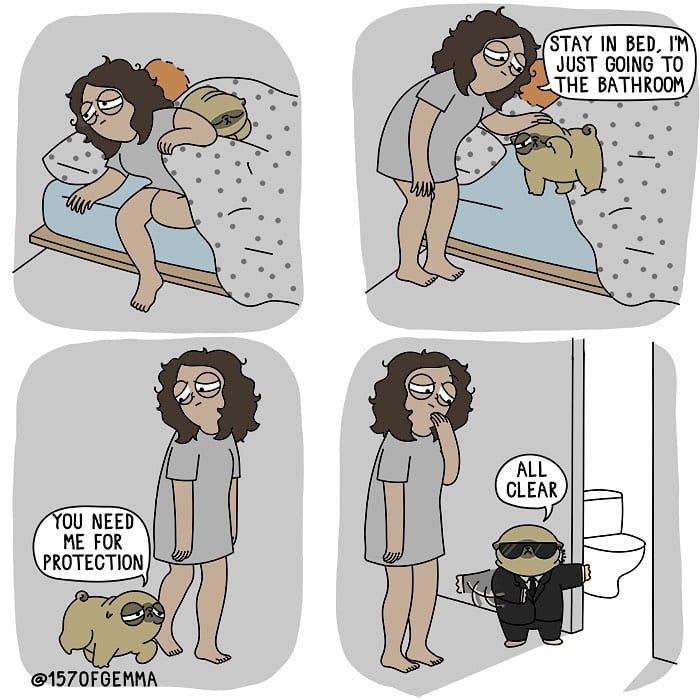 12. She has abandoned us!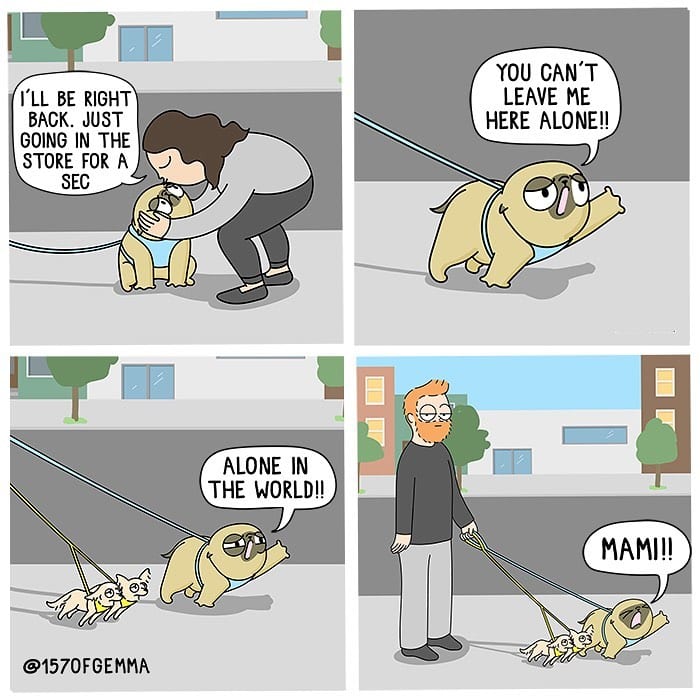 13. Cuddling with your furbabies after a long day is the best feeling ever.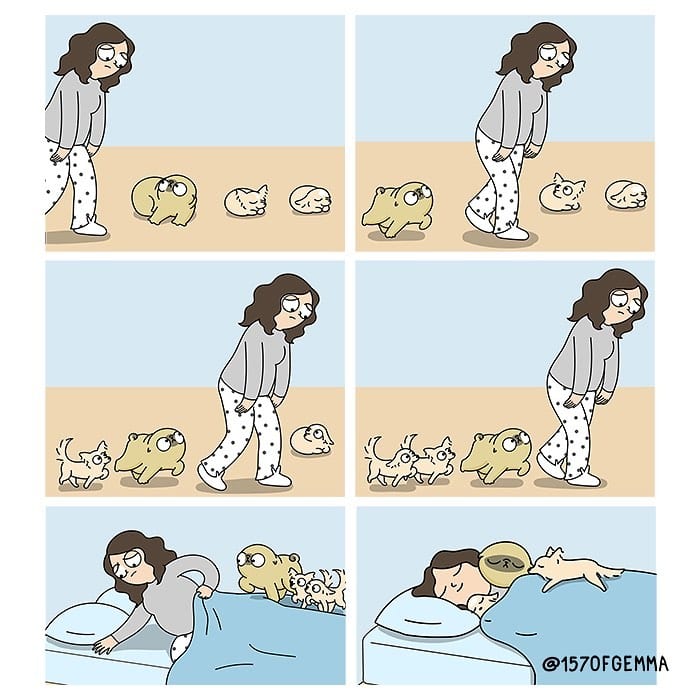 14. Just look at this cutie!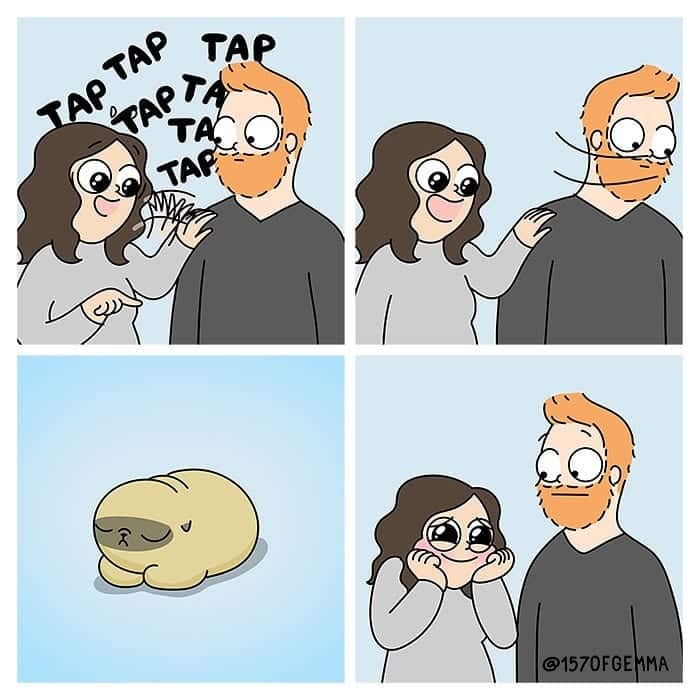 15. Missing your pet at work.
16. False Alarm.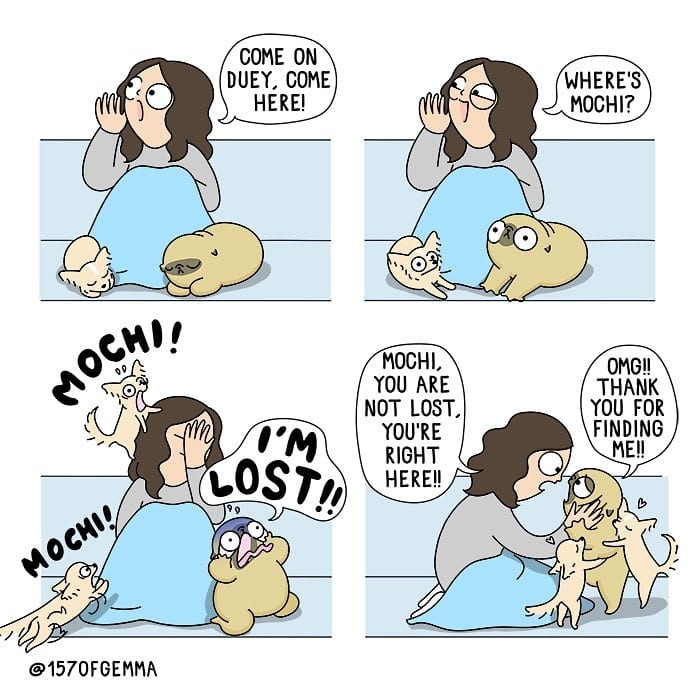 17. How do you get them to stay still?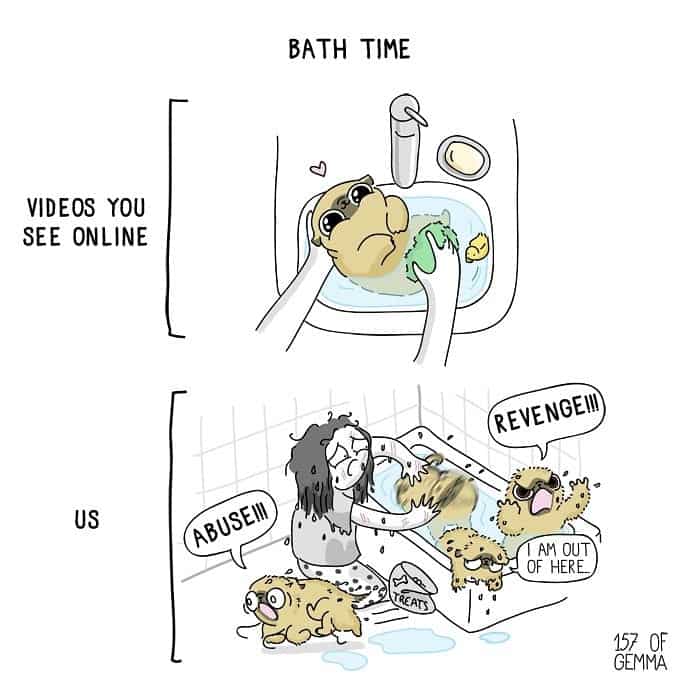 18. Mochi can never do wrong.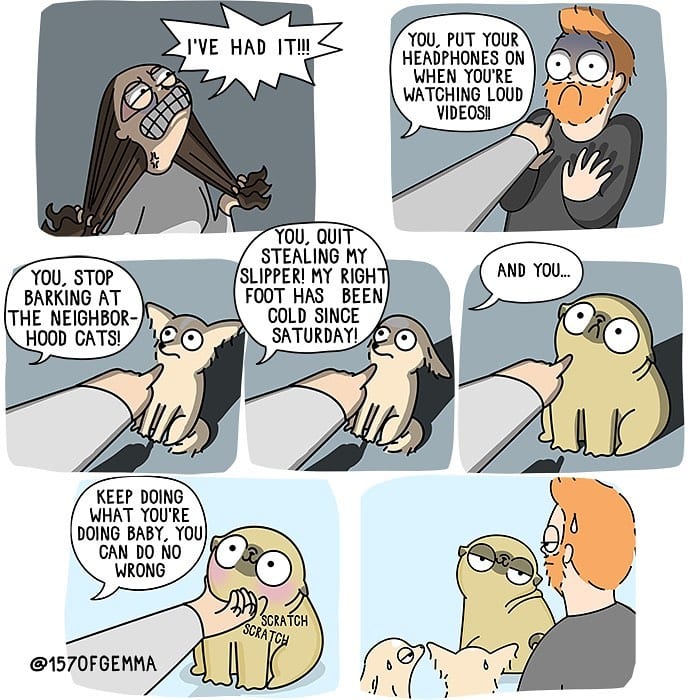 19. That adorable head tilt!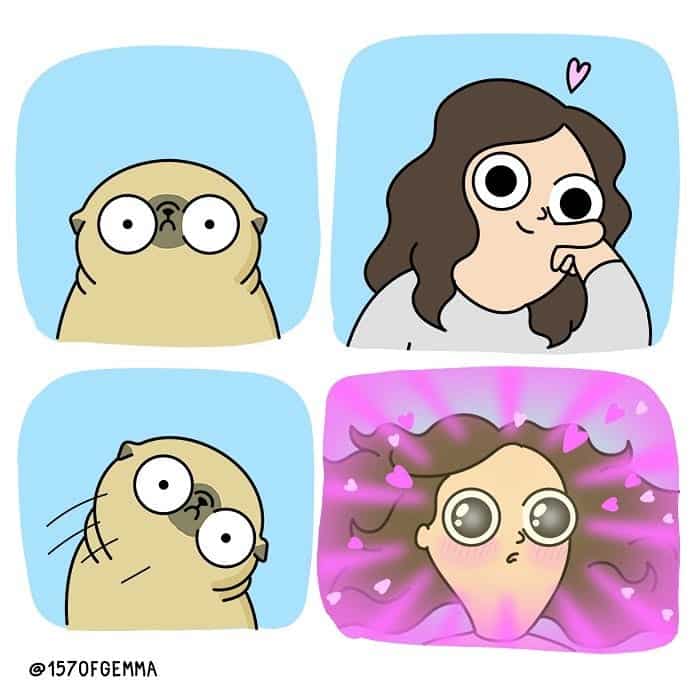 20. Mommy or Ben?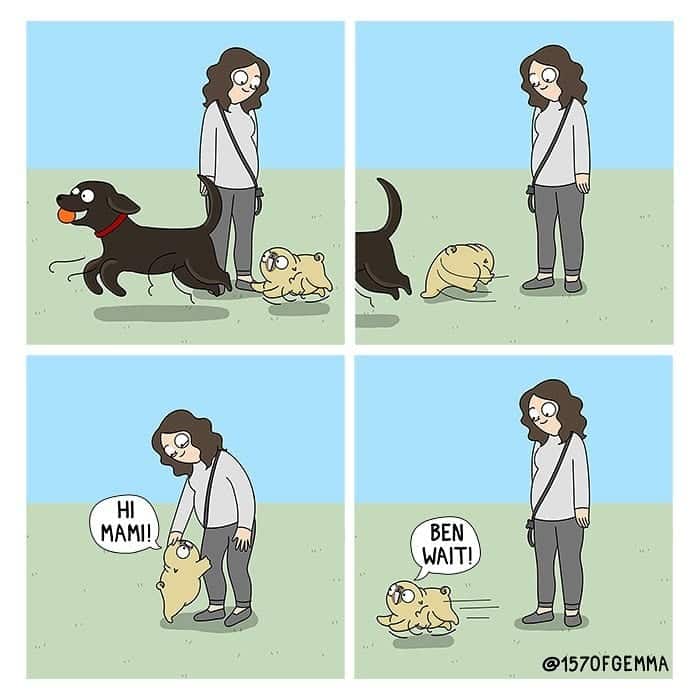 21. The wagging tail.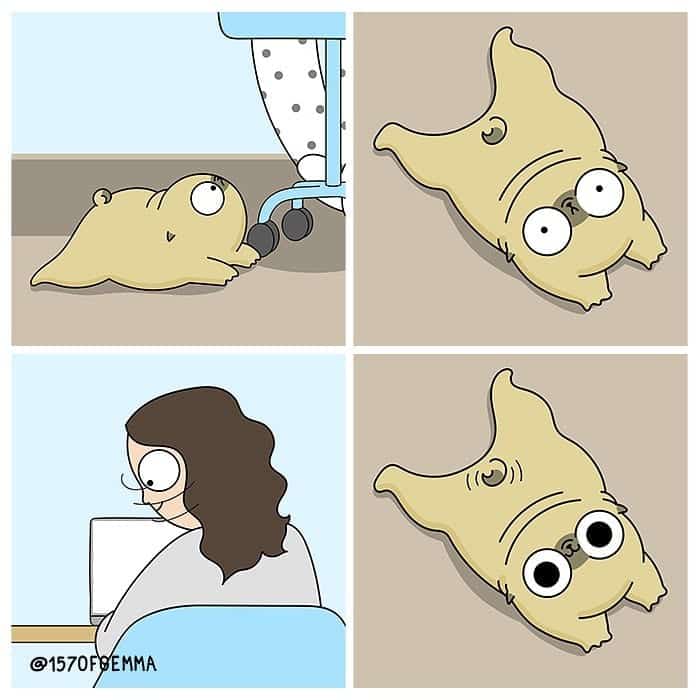 22. Fierce beauty.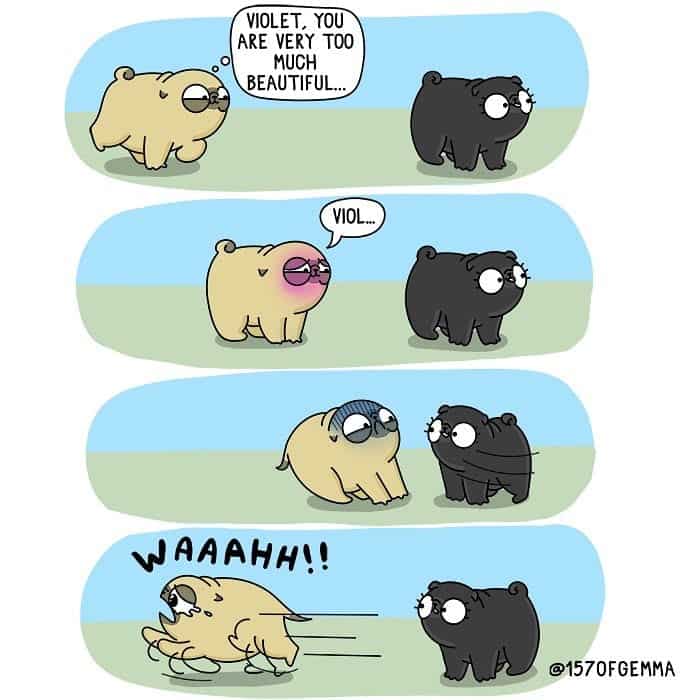 23. Make me stop.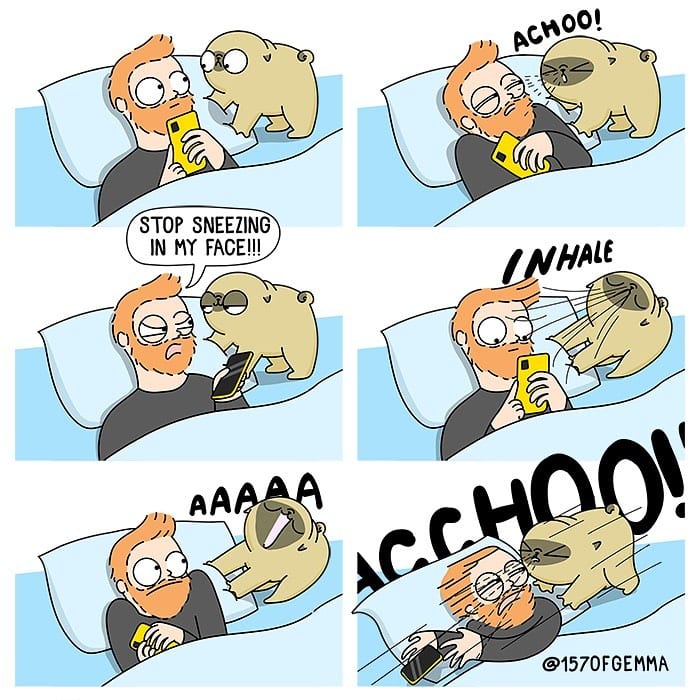 24. Home is where the pups are.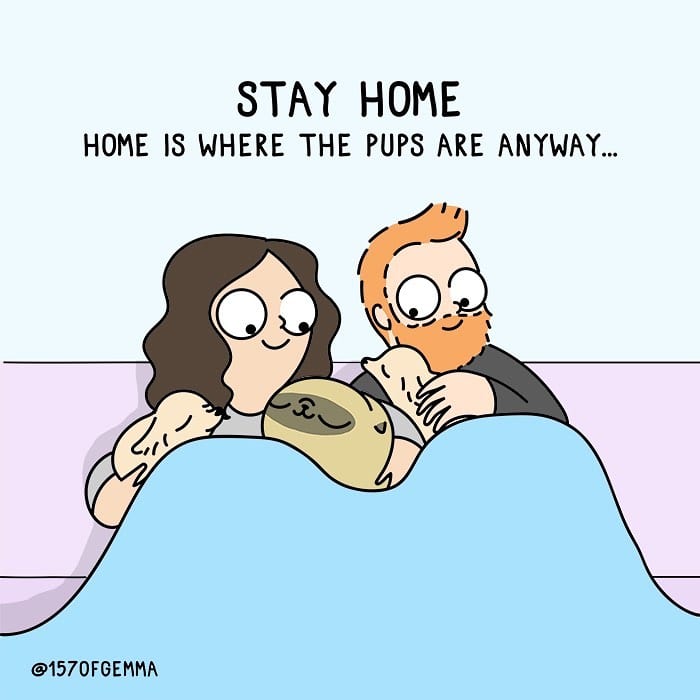 25. Ben is back!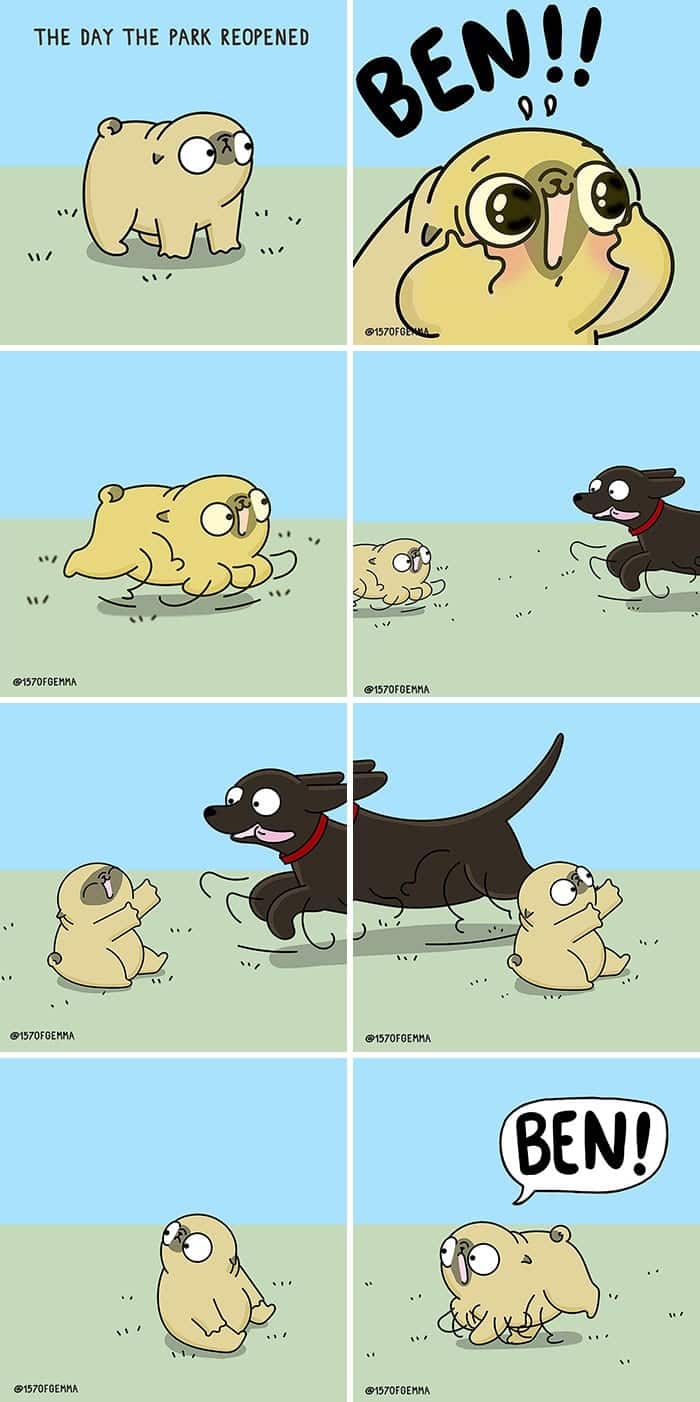 26. Heeere's Mochi!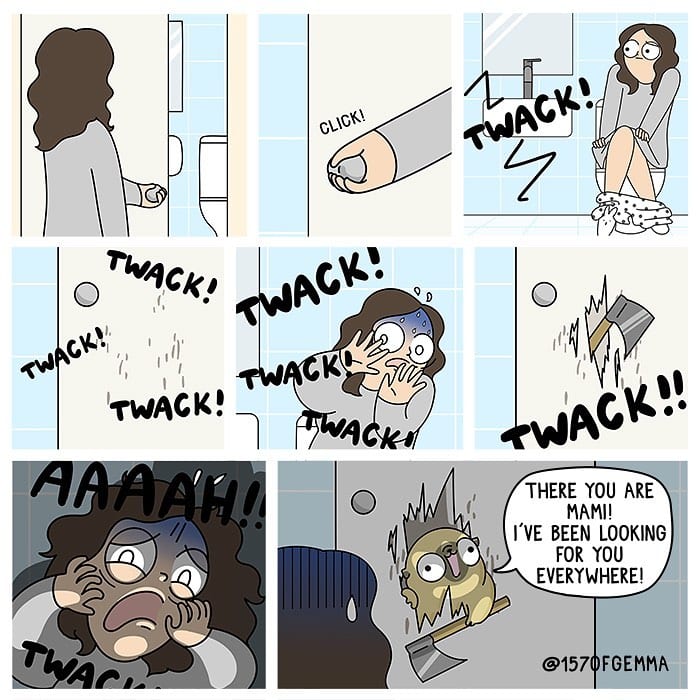 27. He's just trying to help out.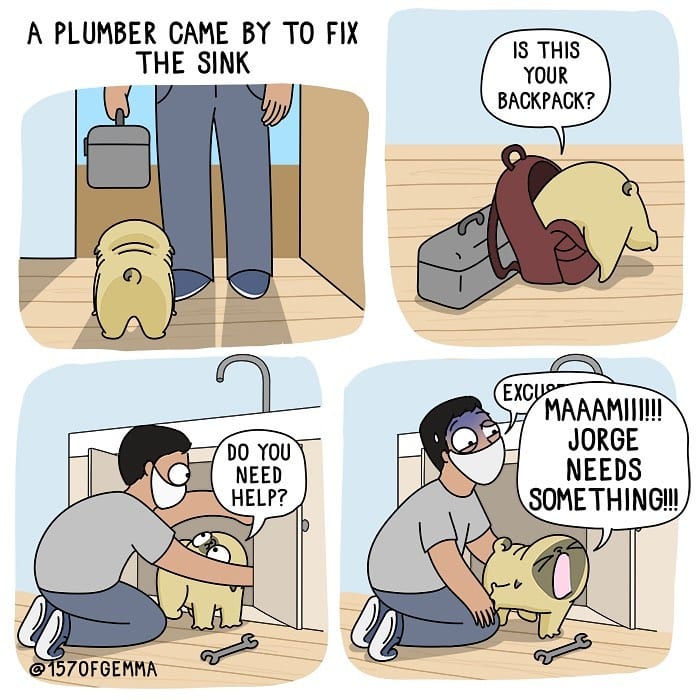 28. Pupper train.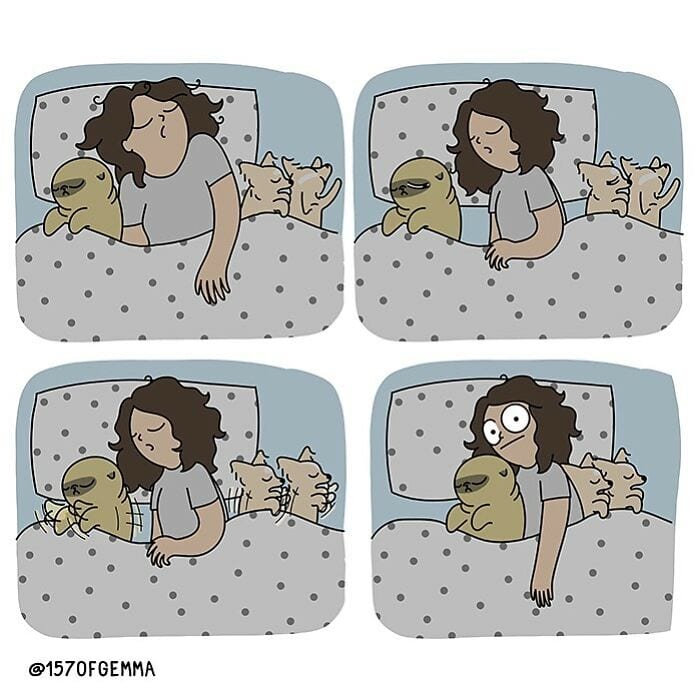 29. Make the rain stop.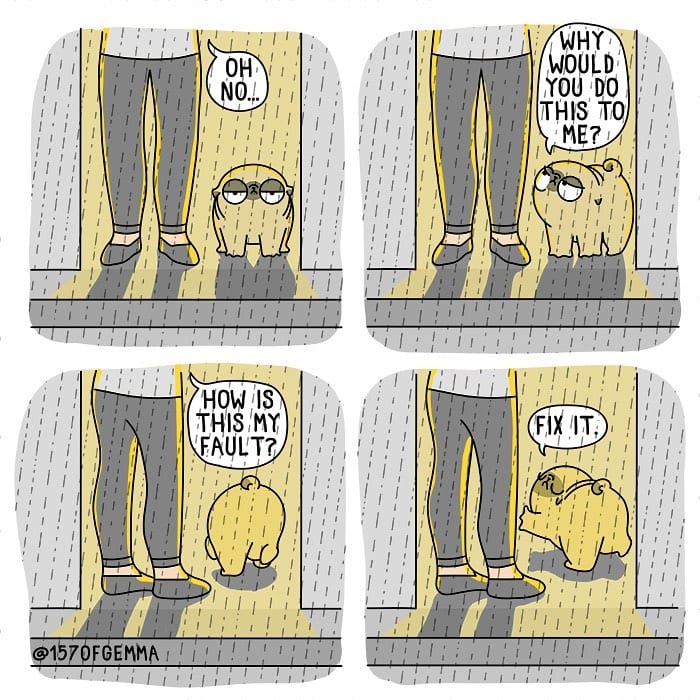 30. They take all your worries away.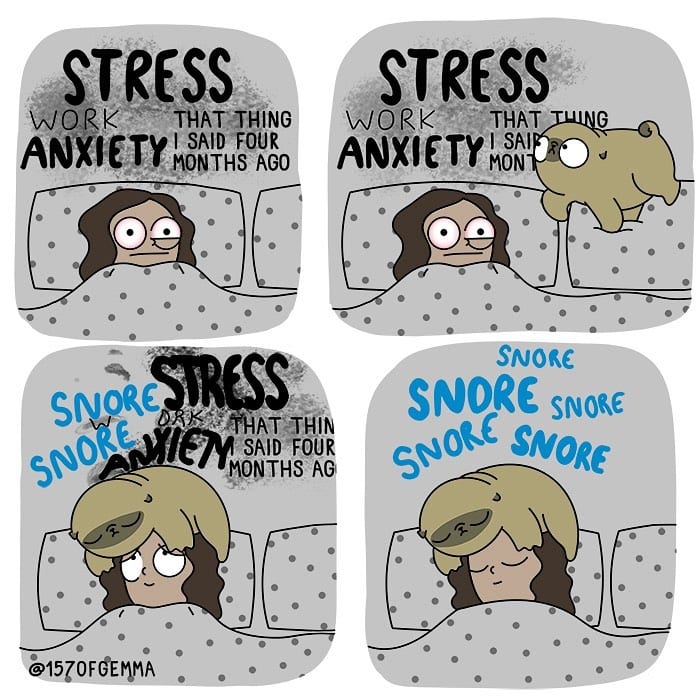 31. Can't pass without petting.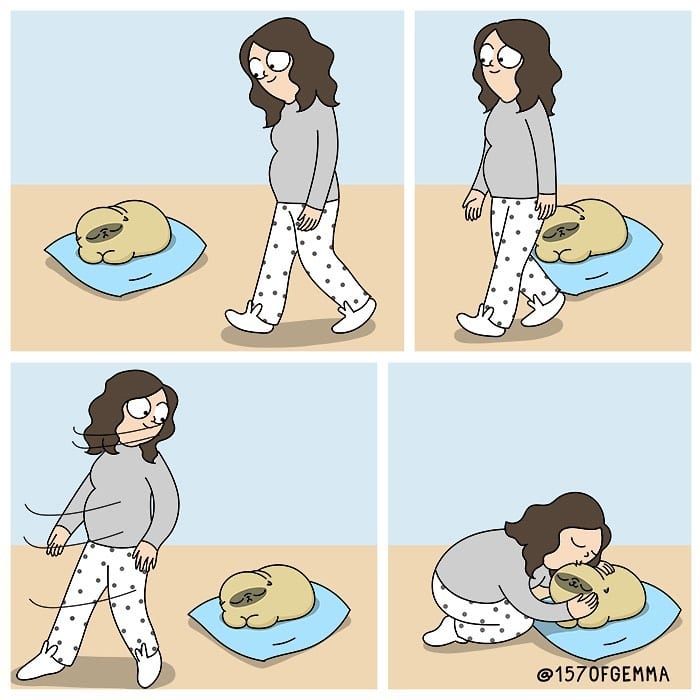 32. My mom only.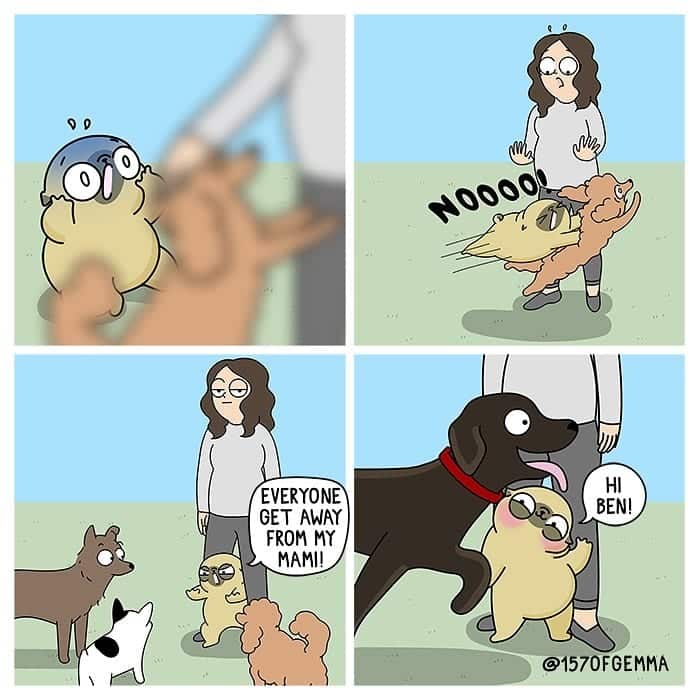 33. My mom is my sun.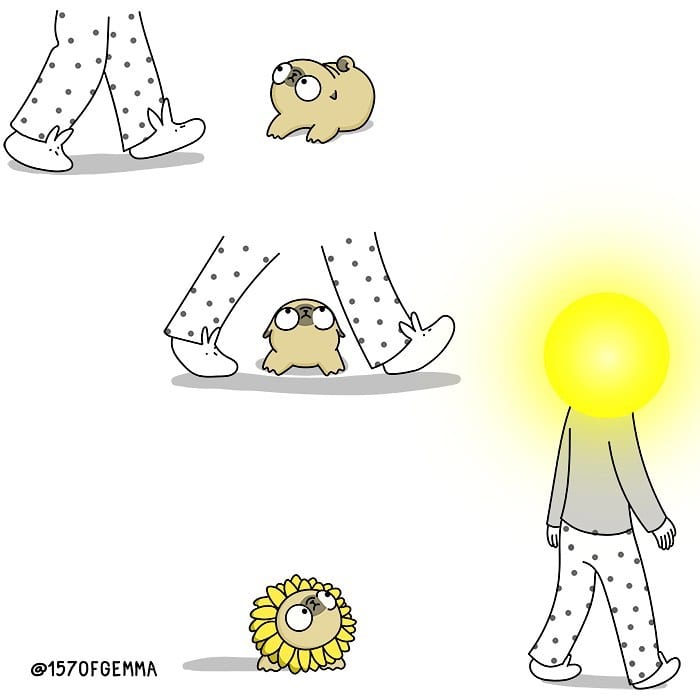 34. Making your bed can be really difficult with a dog around.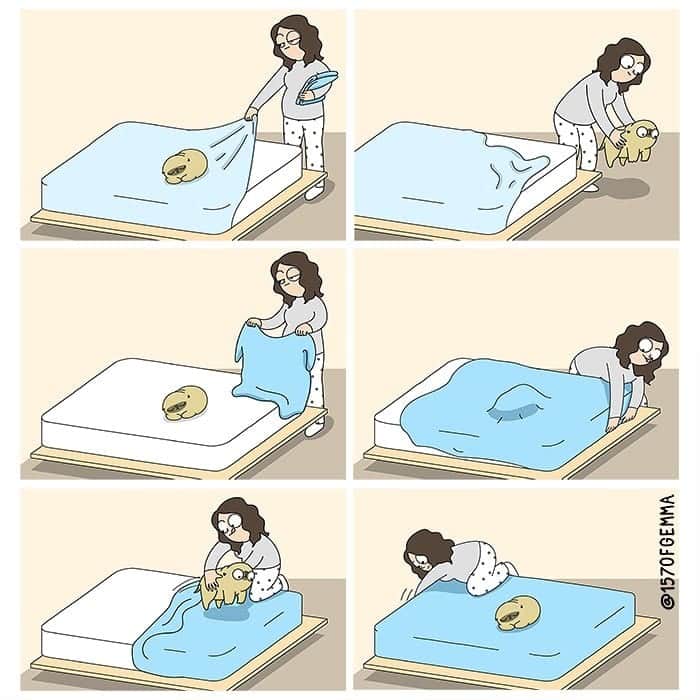 35. Happiest when we are together.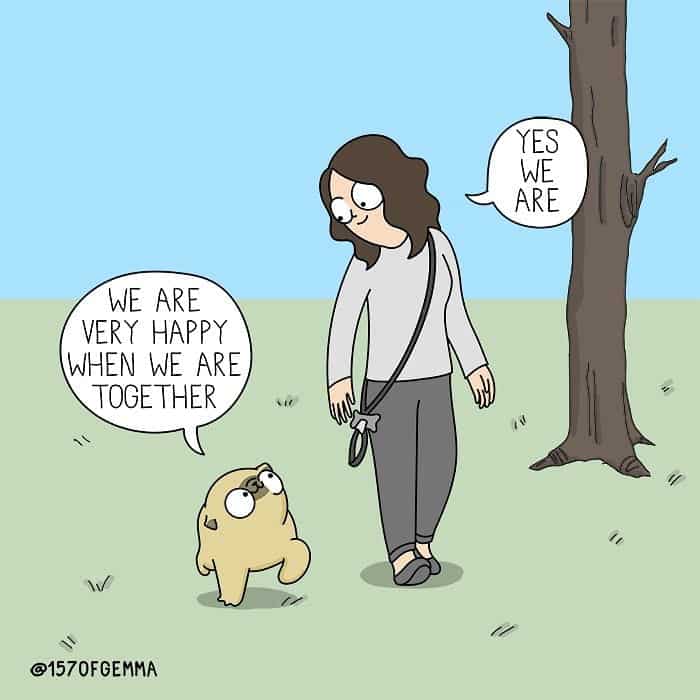 36.  He's a mommy's boy.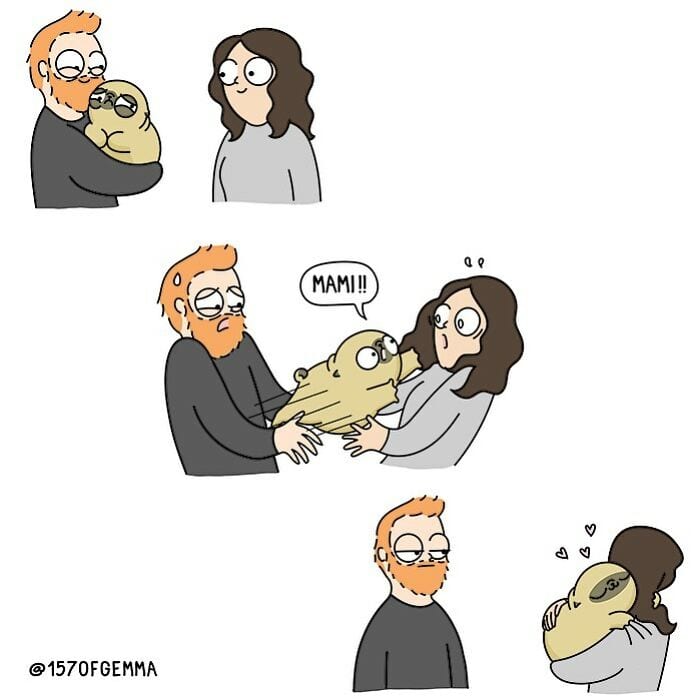 37. This is their bed.
38. Mochi has all the skills he needs.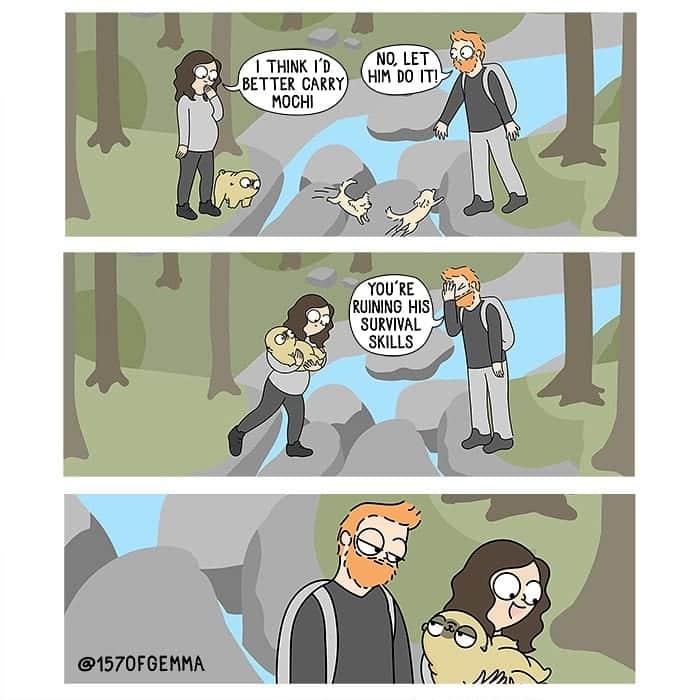 39. Life with a dog is beautiful.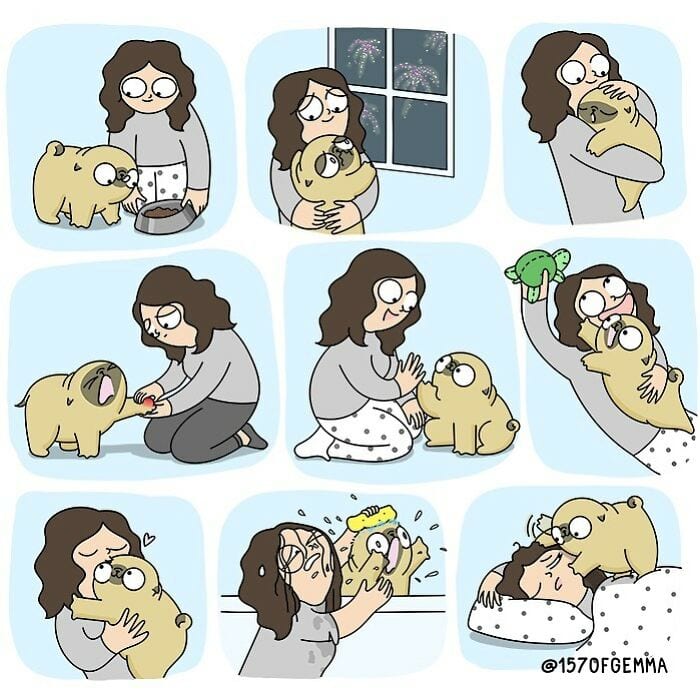 40. Protecting my mom.