A family living in Florida recently registered a complaint when they heard the voice of a woman screaming in the neighbourhood. The cops visiting the neighbours' house was recorded on a CCTV camera. You will be surprised to know what the cops found out when they arrived at the spot.
Scroll down to know the entire story.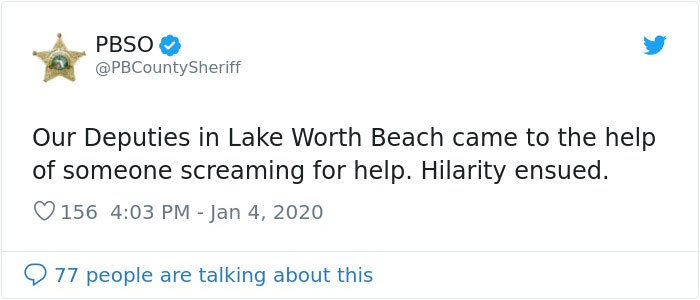 This man from Florida was working on his car when the police showed up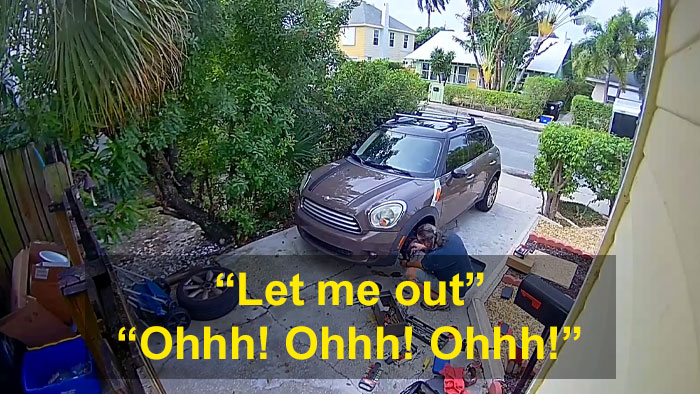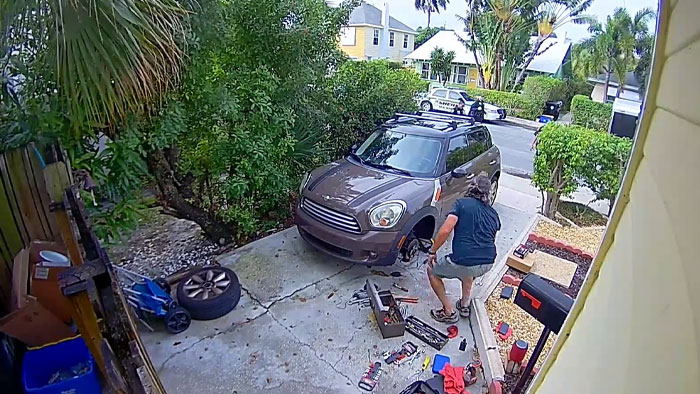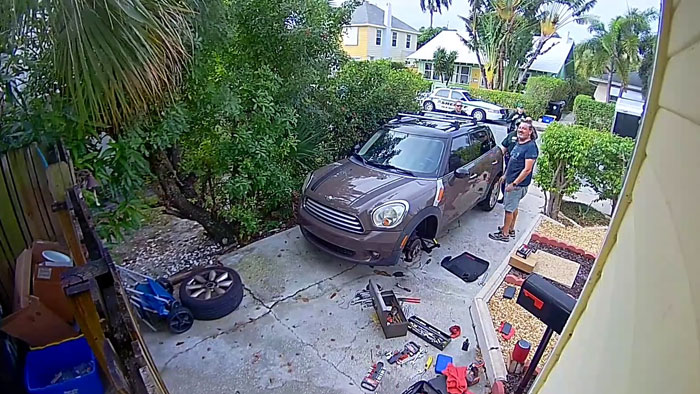 He laughed as he realized what they were coming to see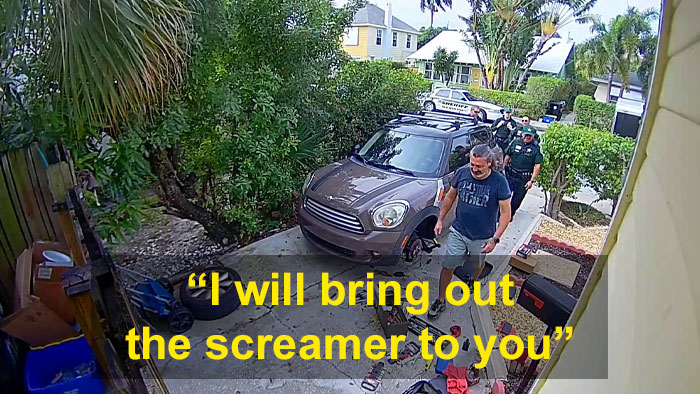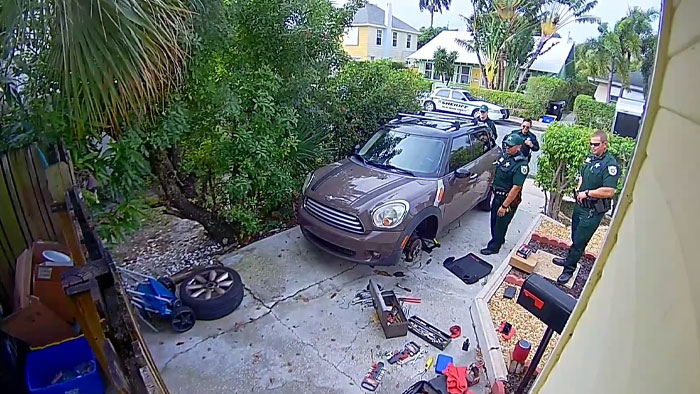 The culprit was a parrot, its owners say it's common for it to scream when it's alone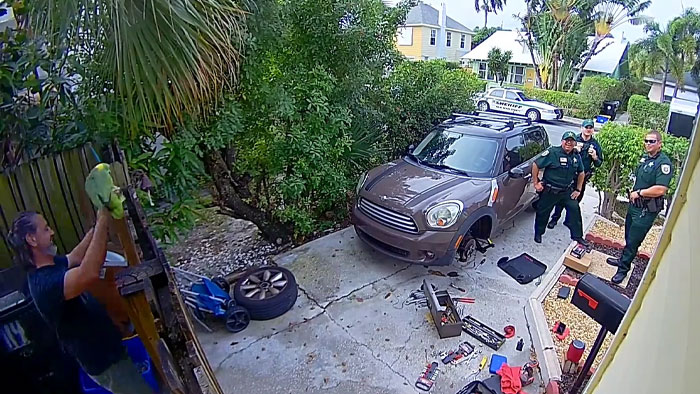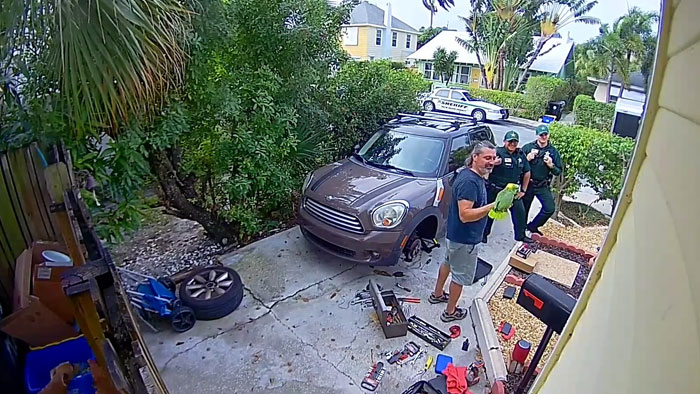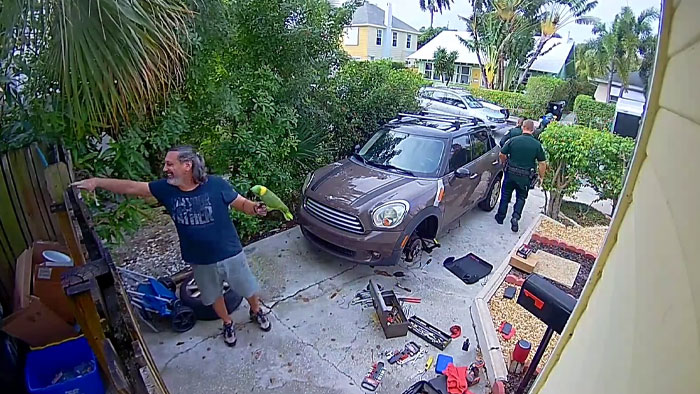 You can watch the video below:
Rambo, the Amazon parrot, even made the local news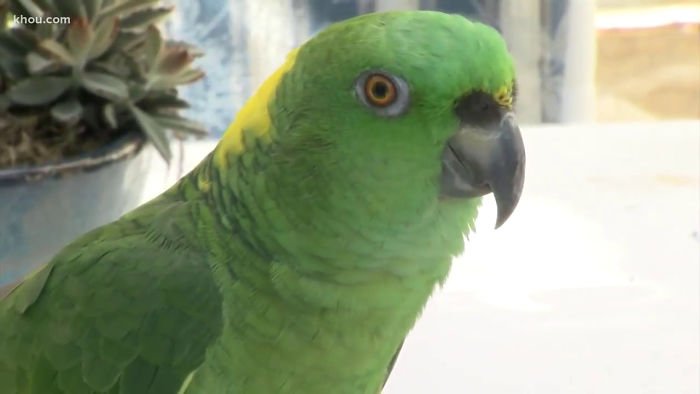 His owner confirmed that he introduced Rambo to his neighbors to calm them down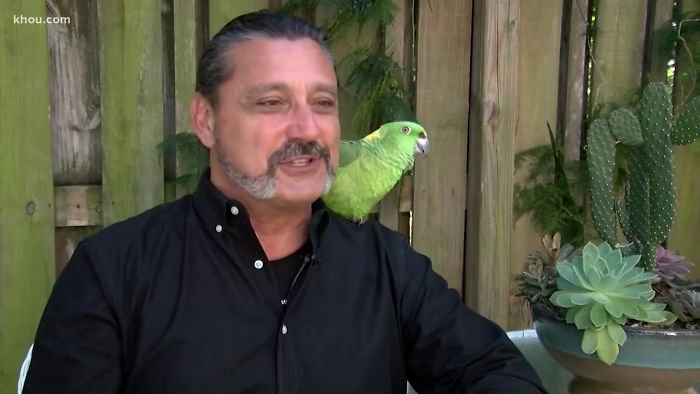 Well, you can't blame the neighbours for worrying and complaining about the screaming. But it looks like that Rambo was happy to get all the fame for 15 minutes by the visitors, and could flaunt his vocabulary skills.