Some people feel so content when they see things organized or cleaned up. A lot of people are obsessed with cleaning and when they get a power washing tool, you can never judge the wonders they can create with that one. When you see images of properties or things before and after they got cleaned, you cannot believe your eyes. This is exactly what you can expect from this post.
We picked some of the greatest before and after pictures of completely transformed places, things, and you will love it.
#1 Not Power Washing, But Too Good Not To Share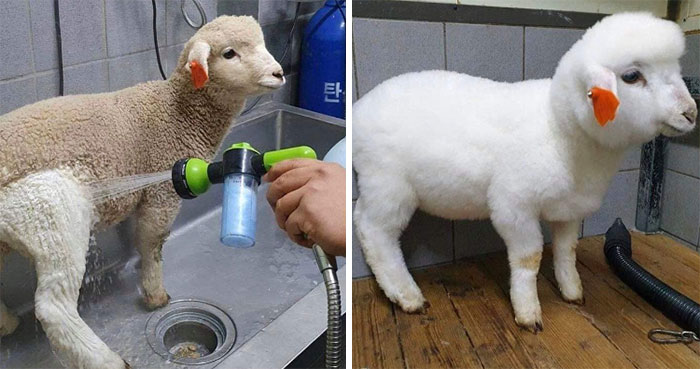 #2 That's Imperial Castle In My Hometown Poznań. It Looks Way Better After Cleaning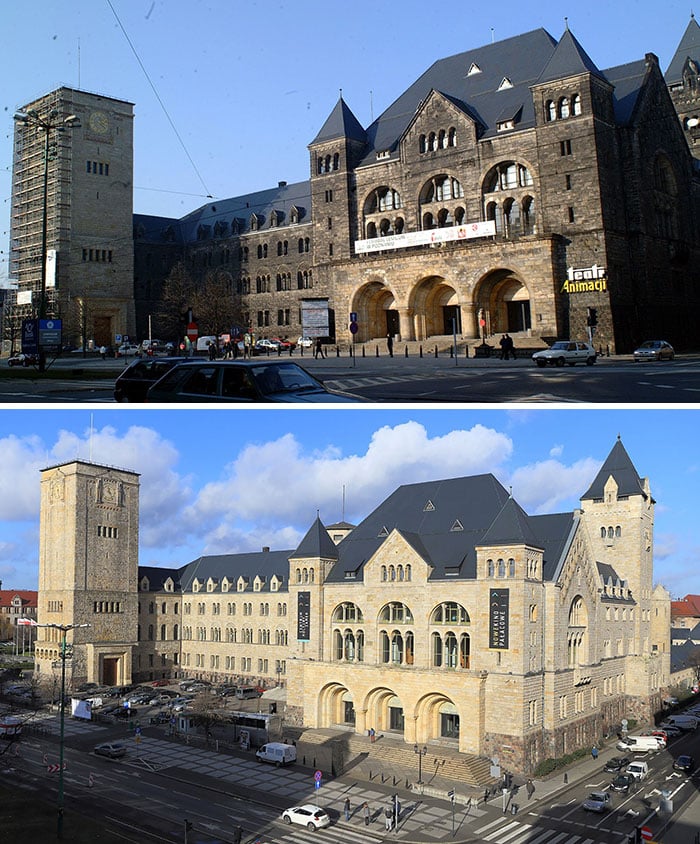 #3 Roommates Thought The Sink Was Permanently Stained. I Got Bored In Quarantine And Proved Them Wrong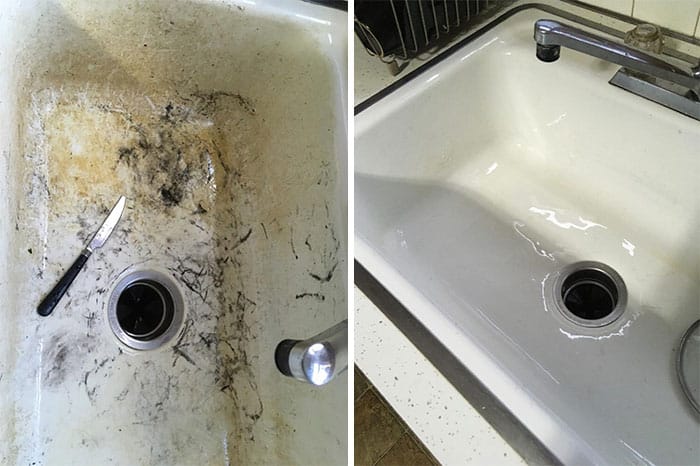 Hiptoro reached out Stephen, a Dublin-based power washer who runs The Powerwash Man service to understand more about power washing "Everyone, from kids to older people enjoys watching our videos," he told us that people are obsessed with watching power washing videos on the Internet. "I think this may be because satisfaction is nearly instantaneous, seeing the results before your eyes. And with the ease of the power washer, it is so satisfying."
Stephen shared how the power washing industry gt affected in Dublin due to the pandemic. "With Covid this year, it's thrown everyone off. We've seen a difference from last year. At first, we were just ticking by, but as people were at home, business actually went up. I'd say, as customers were looking at the dirt and grime everyday, they decided to get their power washing done," he gave us his take about the ups and downs of the industry.
"We had to approach how we dealt with customers differently, as I love to shake a customer's hand at the start, tell them who I am and have the chats. This year, I find I'm not engaging the same as in the past due to Covid, but I'm sure we'll be back to normal soon."
#4 Power Washed Patio Then Built A Canopy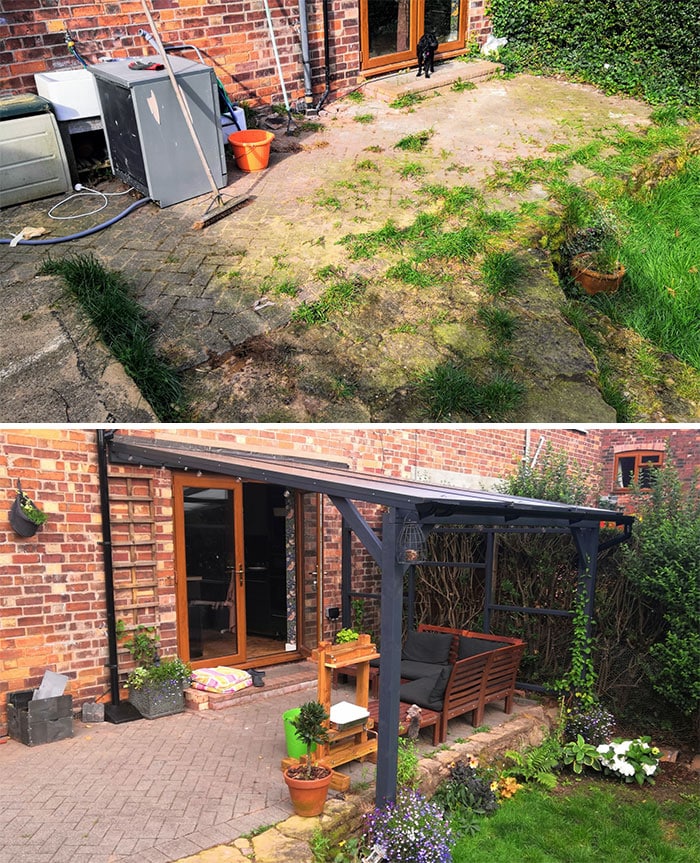 #5 Feast Your Eyes, You Power Washing Freaks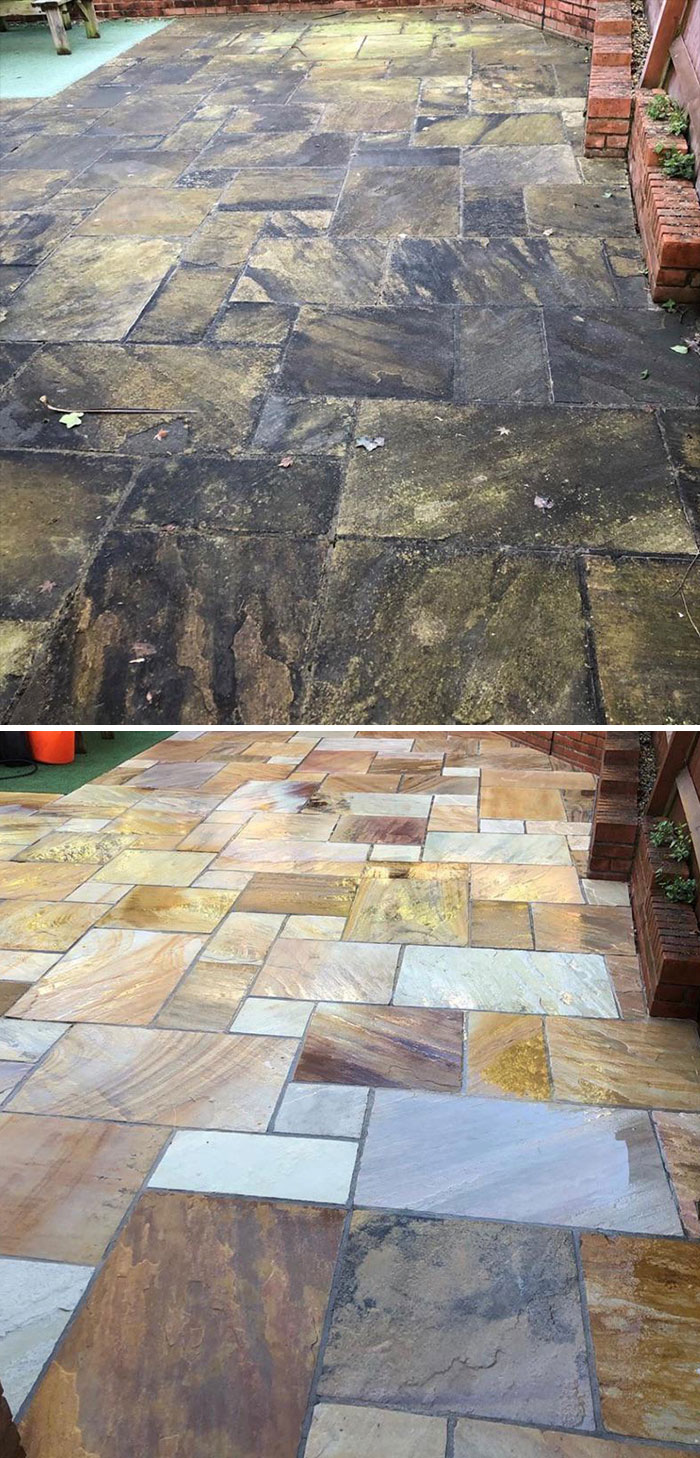 #6 A Building Janitor In France Trying To Give A Smile For The Residents During The Lockdown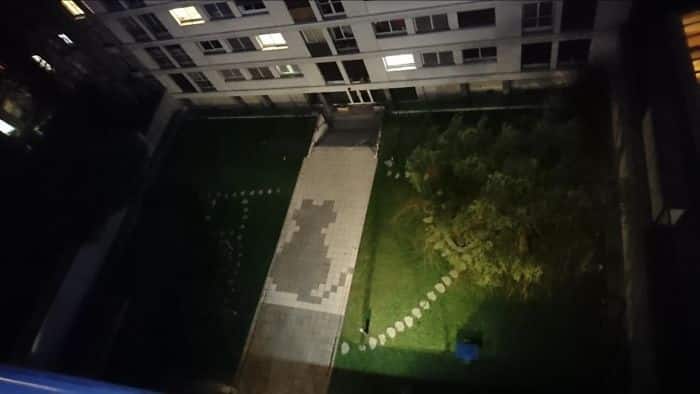 #7 I'll Finish Washing The Fence Tomorrow. But Until Then…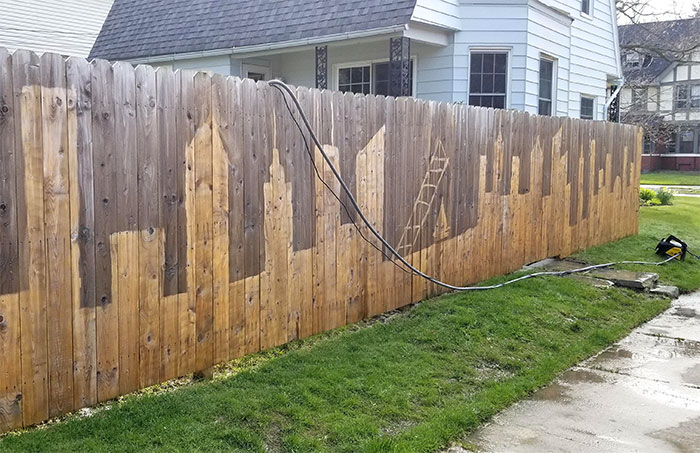 #8 Picasso On Driveway. Dirt, Water, Power Washed Concrete. Me. 2020
#9 Picked Up This Old Concrete Park Table As A Freebie. Had To Take The Power Cleaner To It. Apologies About The Cat, He's An Exhibitionist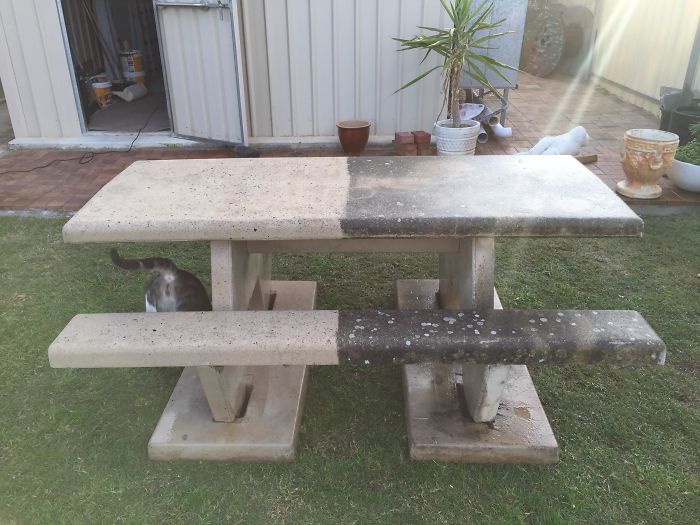 #10 Looks Almost Like Fresh Paint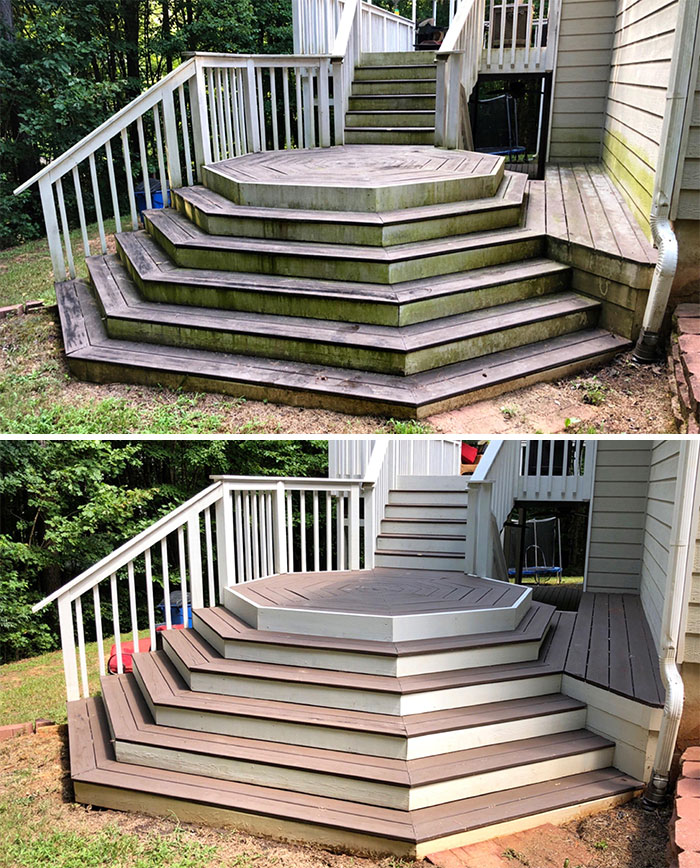 #11 Power Washed For The Very First Time, Thought You Guys Would Enjoy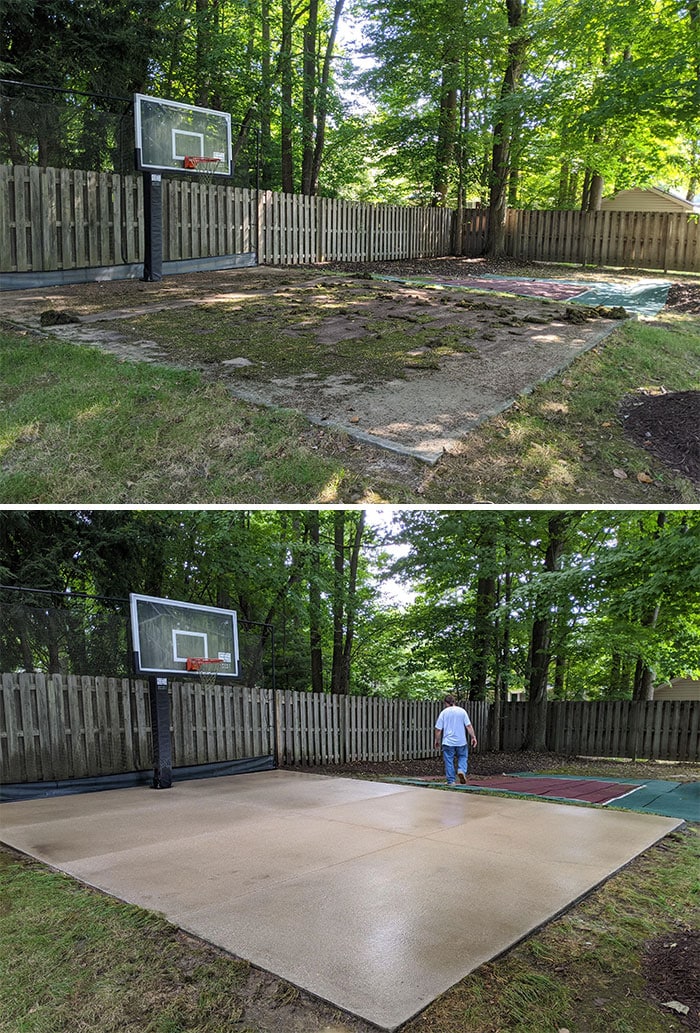 #12 Pressure Wash The Driveway She Said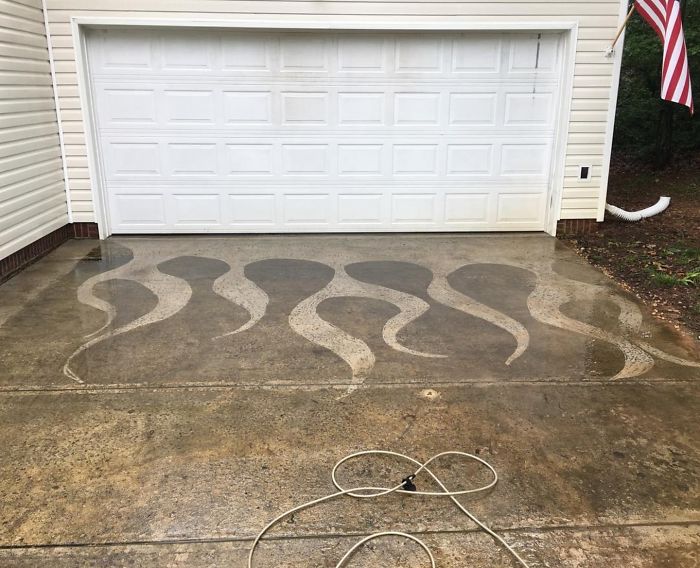 #13 I Told My Wife I Was Taking Pictures For My Friends On The Internet. She Said "They're Not Your Friends"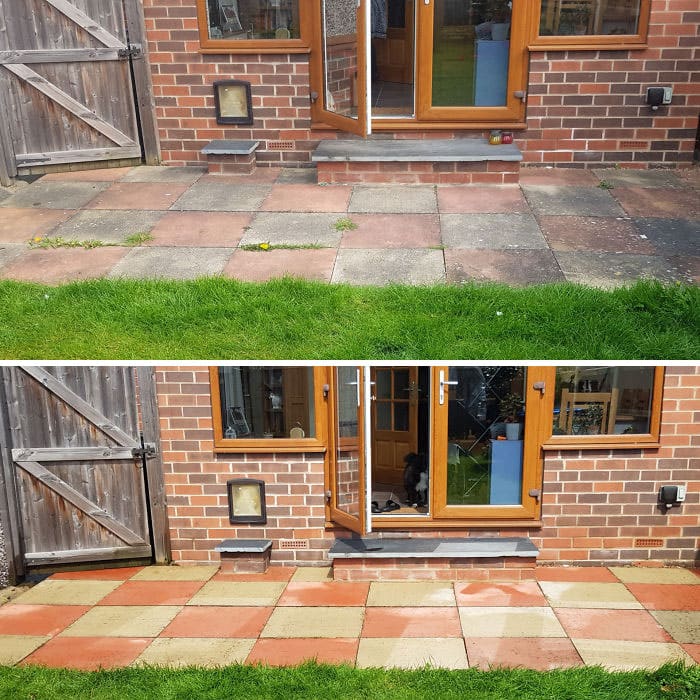 #14 Half Way There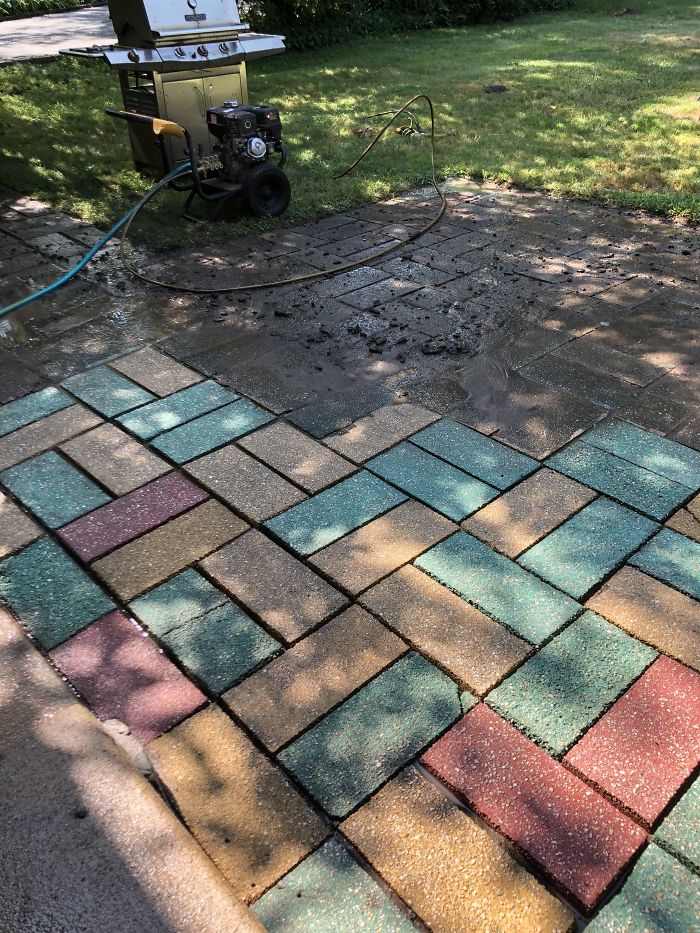 #15 Now We Won't Slip Going Down The Stairs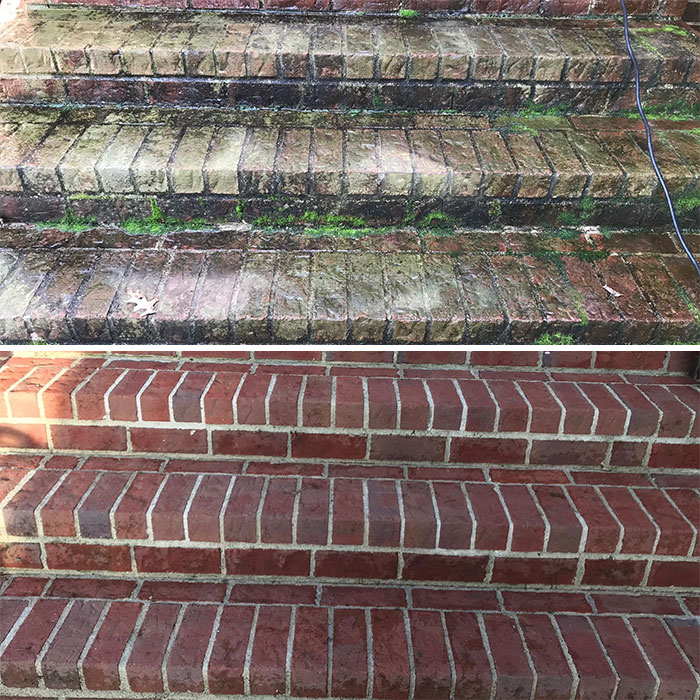 #16 I Didn't Even Know We Had Multi-Colored Tiles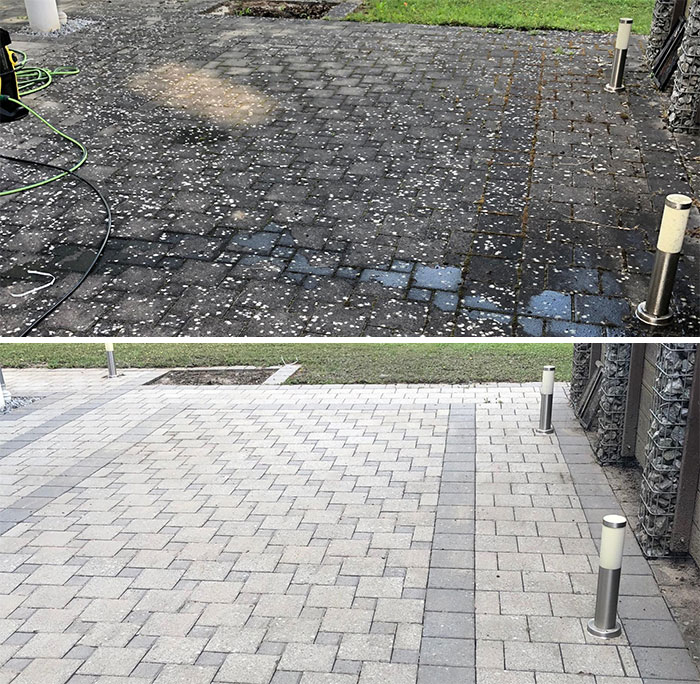 #17 Very Dirty Tractor From Fall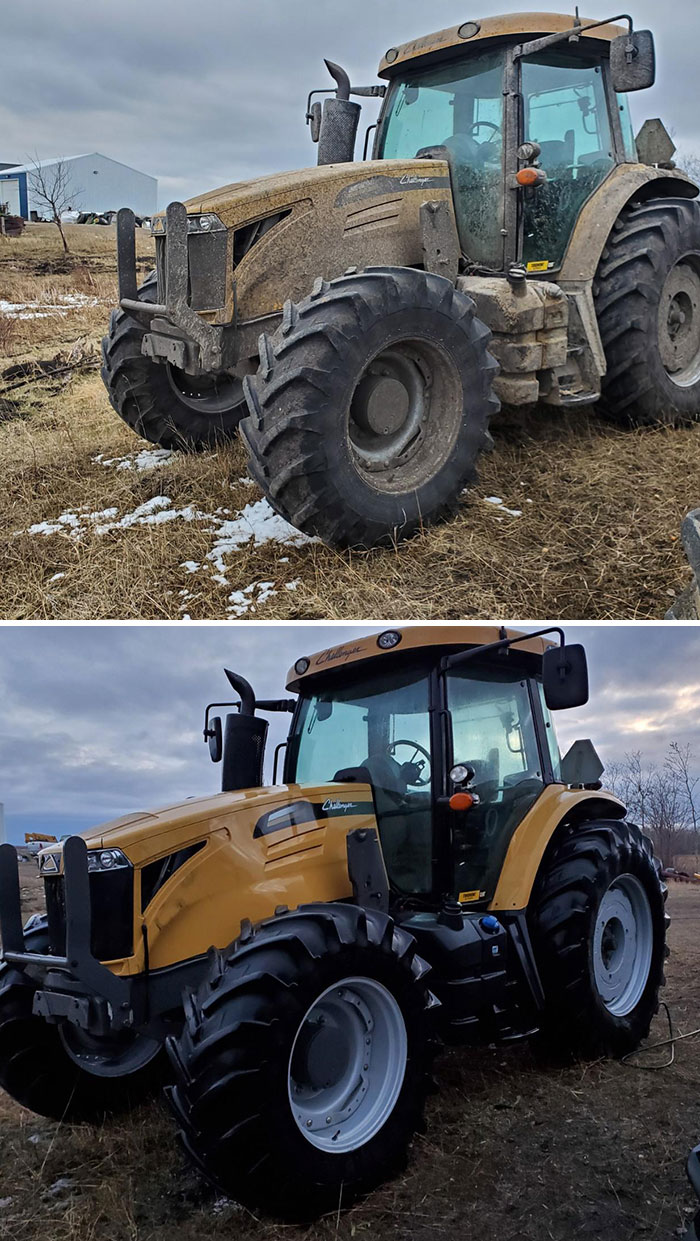 #18 Customers' Patio Area That I Cleaned Recently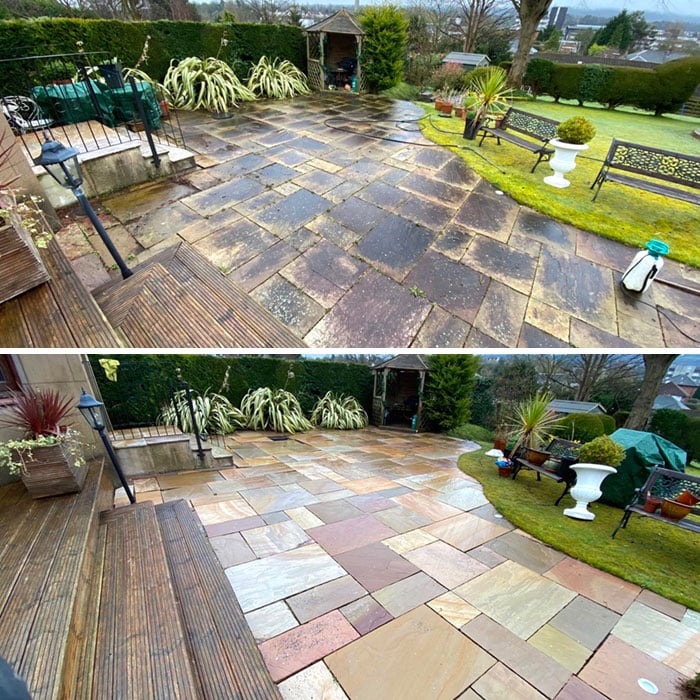 #19 My Husband Bought Me A Power Washer For Mother's Day. I Wasn't Thrilled At First, But Now I Can't Be Happier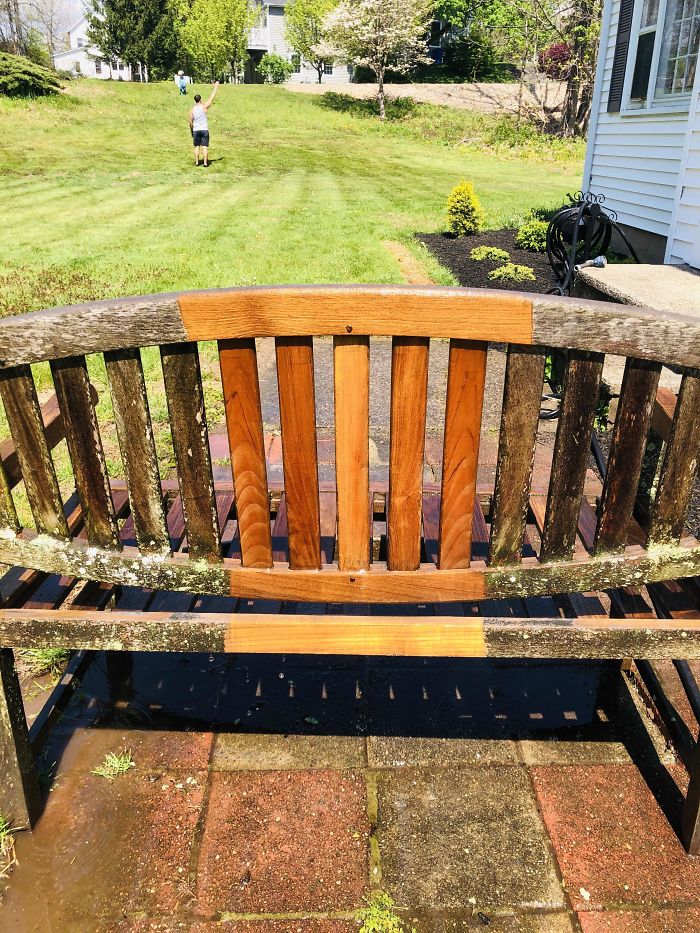 #20 Before And After My First Wash Job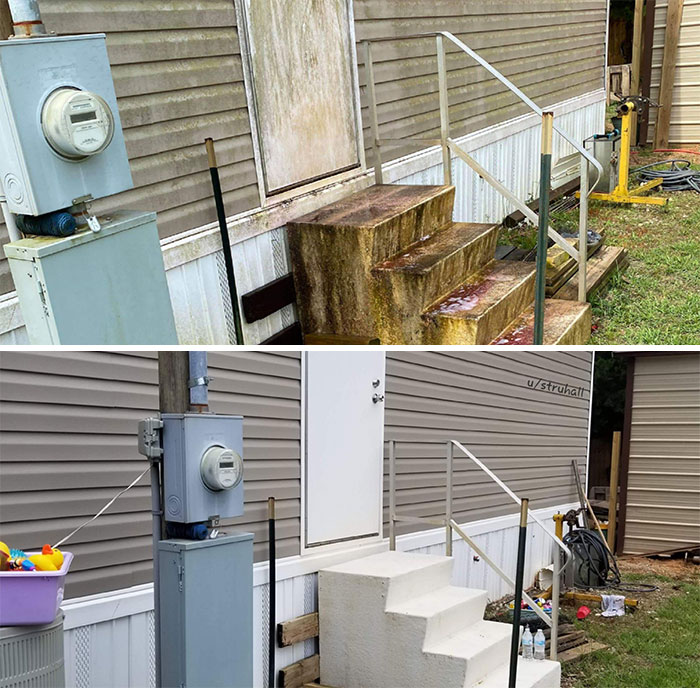 #21 16 Years Of Neglect vs. 3200 PSI Pressure Wash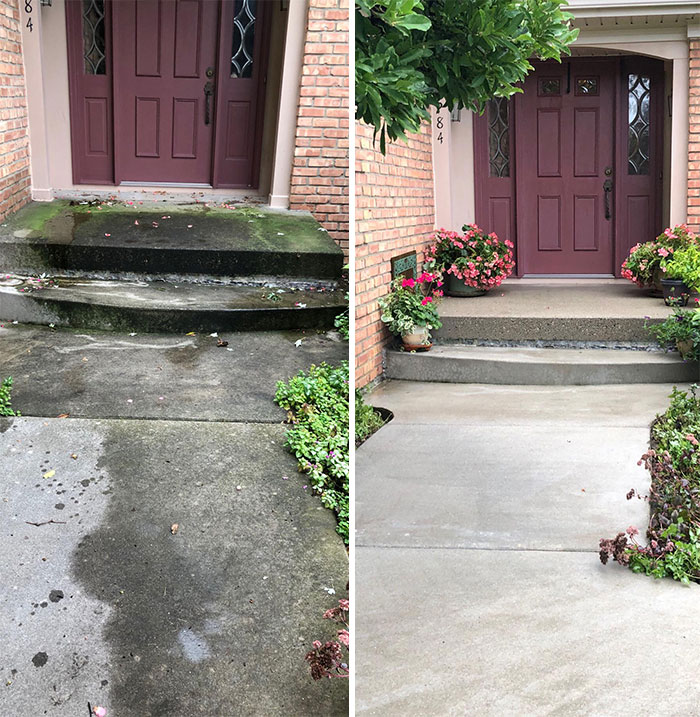 #22 Got This Table For Free Today
#23 When I Mentioned Starting A Pressure Washing Business, People Laughed, Shrugged It Off, Or Claimed There Is No Money In It. Four Years Later, I'm So Glad I Did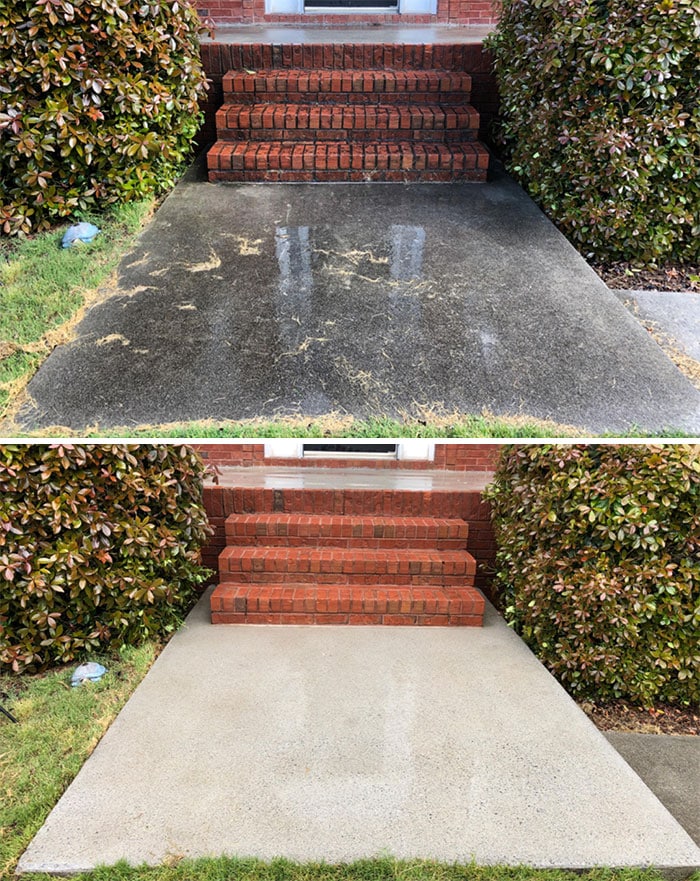 #24 I See Your Driveway, And Raise You An Entire Ship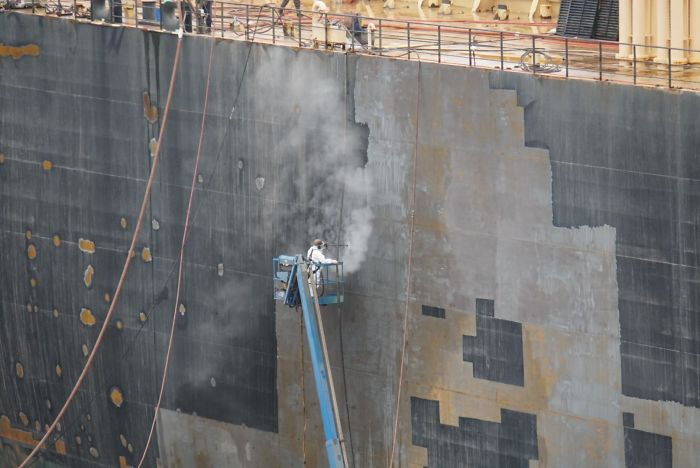 #25 Did This For My Grandpa, What Do You Think?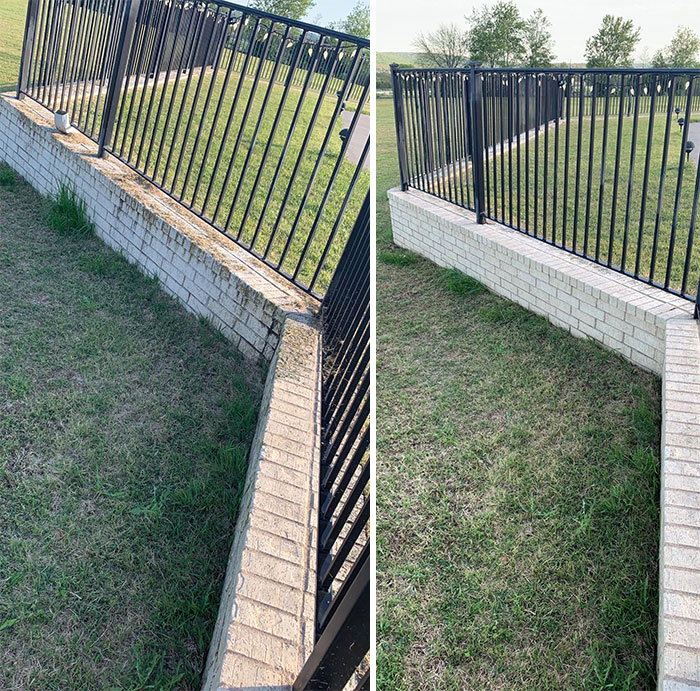 #26 Today The Fence, Tomorrow The World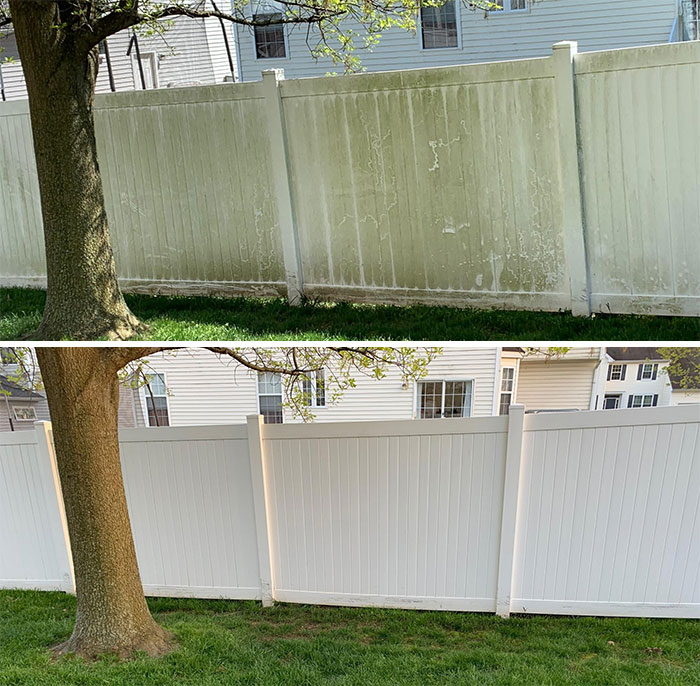 #27 I Told My Dad That People On Internet Love This Kind Of Stuff
#28 Just Moved Into A New Rental And Knew This Would Be My First Thing To Do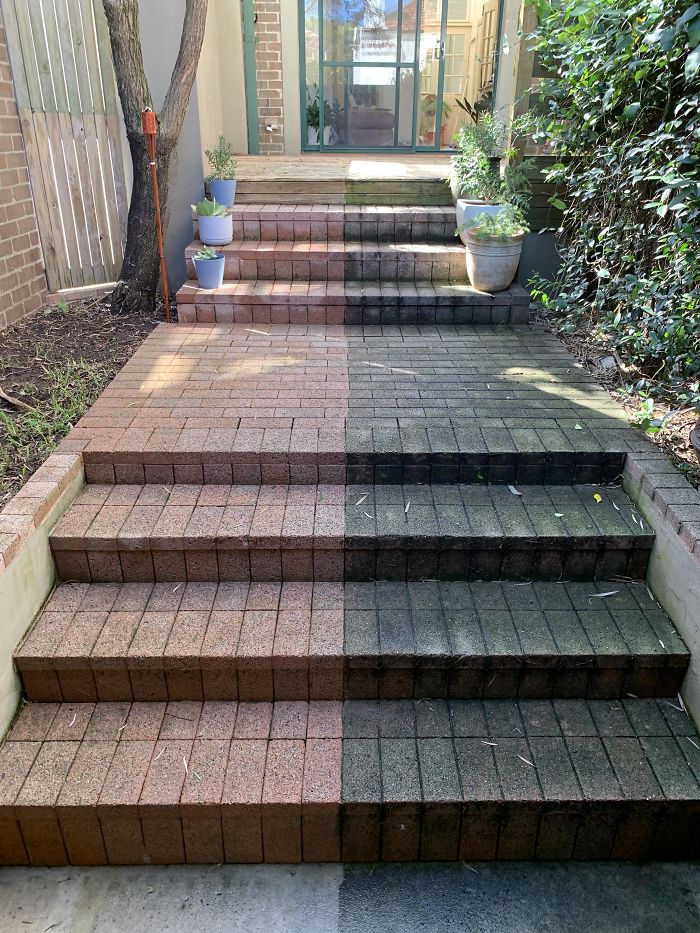 #29 Can You Tell Where They Stopped For The Day?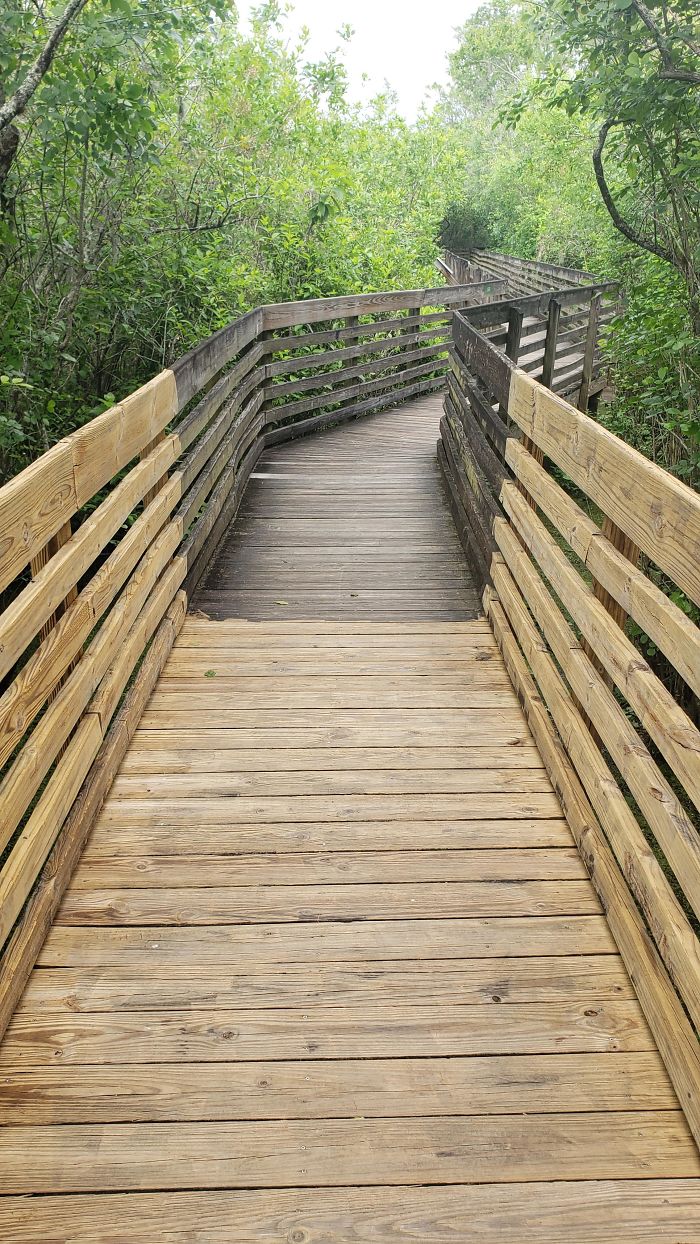 #30 Power Washed These Adirondack Chairs That Have Been Sitting Outside For 30 Years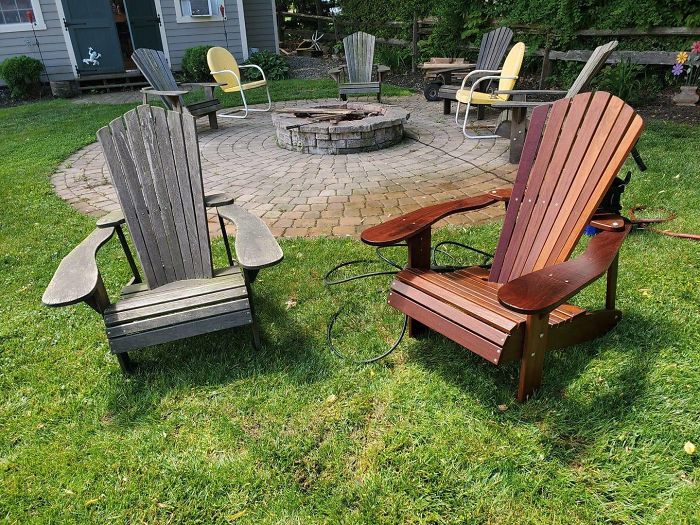 #31 Wife Wanted To Buy A New Playhouse. I Wanted To Use My Power Washer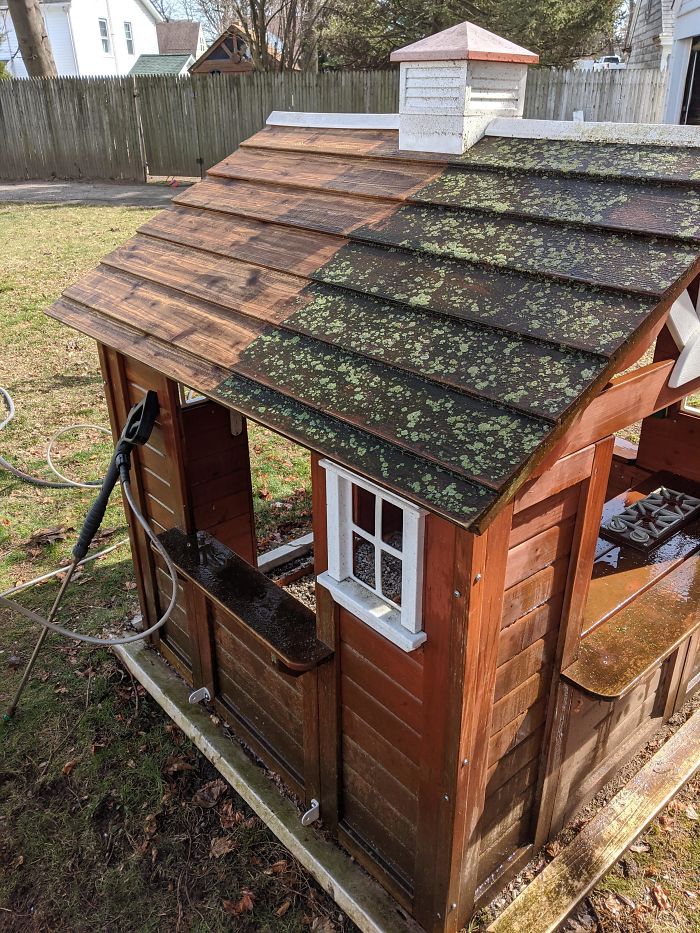 #32 The Back Patio Of Our New House. I Have On Good Info That It Hasn't Been Cleaned In Around 40 Years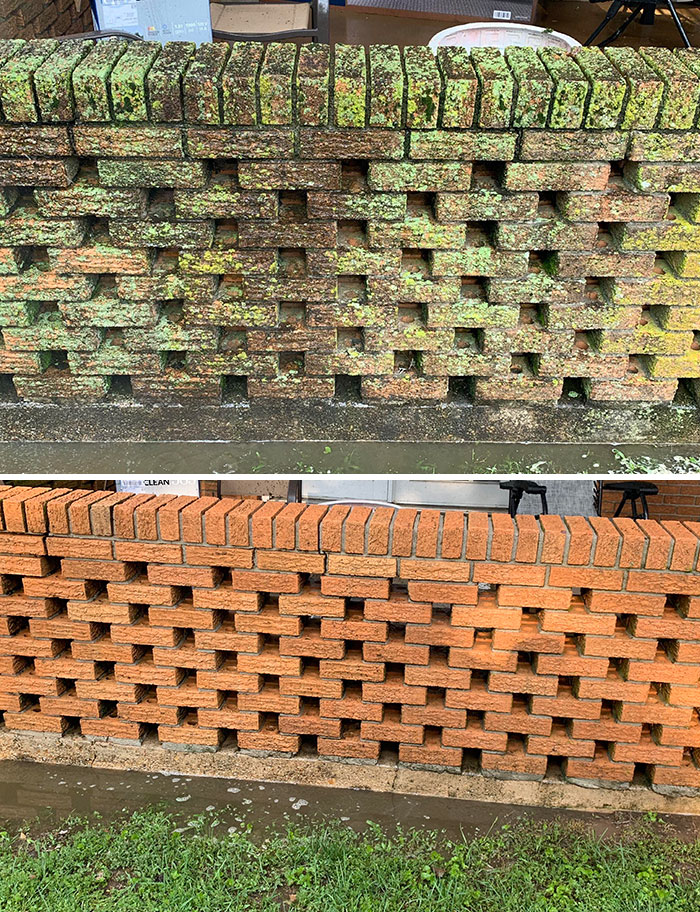 #33 My Clothes Smelled Like Swampy Ocean And Seagull Poop But That Was A Price I Was Willing To Pay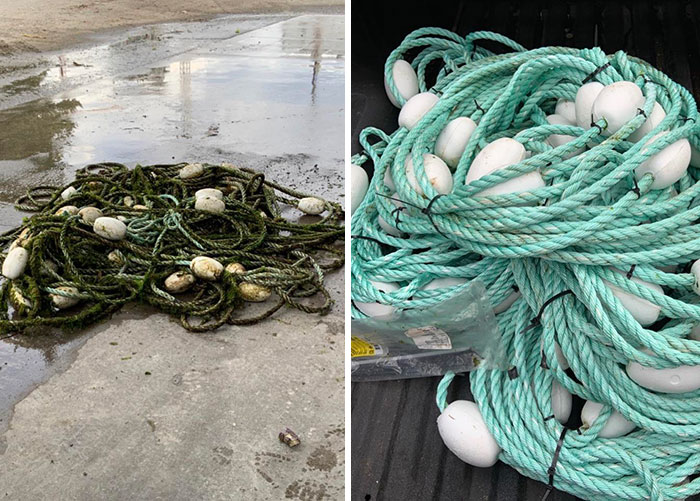 #34 No Caption Needed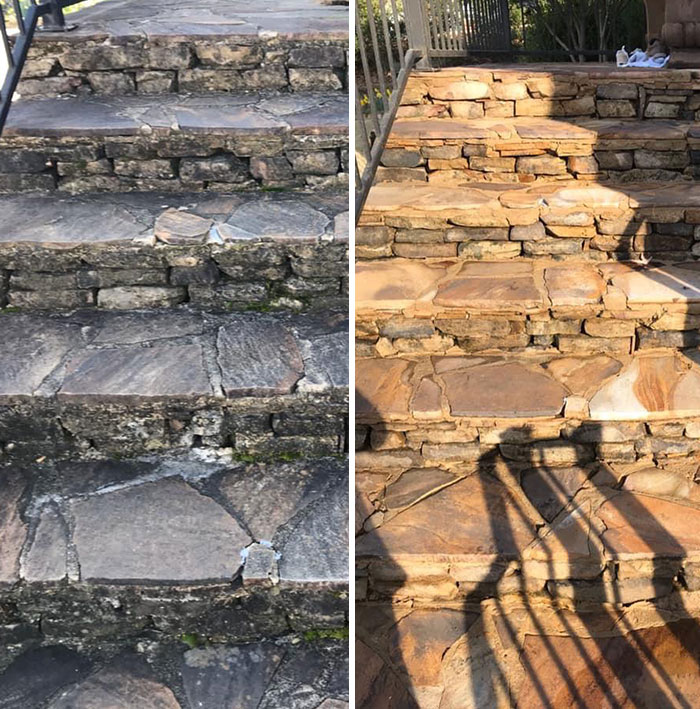 #35 I Just Assumed That Those Were The Colors Of The Tiles When I Bought The House