Christmas is incomplete without pets.
The Holiday season just went past and everyone has been reading about how people celebrated their Christman 2021 with family and friends. Christmas is not a festival, it is a feeling that brings joy, emotions, excitement and everything else. So when the excitement gets real, you see everyone gets involved in the planning and spoiling things. And this even includes your beloved pets. Welcoming the holiday season is all about decorating your homes, preparing and sharing means, giving presents and much more. It is the perfect time of the year.
When we asked people what is the most exciting thing for them for the holiday season, we recover different answers from everyone. Some said they love decorating the Christmas tree with their family, buying presents for family and friends, baking cakes, gingerbread, cookies and delicious meals, and giving away to society in every way possible.
It is fun to decorate the Christmas tree and other areas of the house. However, if you are a cat owner, you might find your cat hiding somewhere on the tree and you won't even realise where they are. Having pets around is always a great feeling, but during the festive season, they become all the more excited and go all the way out to destroy and play with things.
So, we give you the opportunity to get a good laugh by seeing these images that we just collected from the Internet. People have shared pictures of how their pets contributed to the holiday celebration. You might laugh at some, and say 'aww' after seeing these images. So, scroll down and take a look.
1. Cuties are ready for Christmas.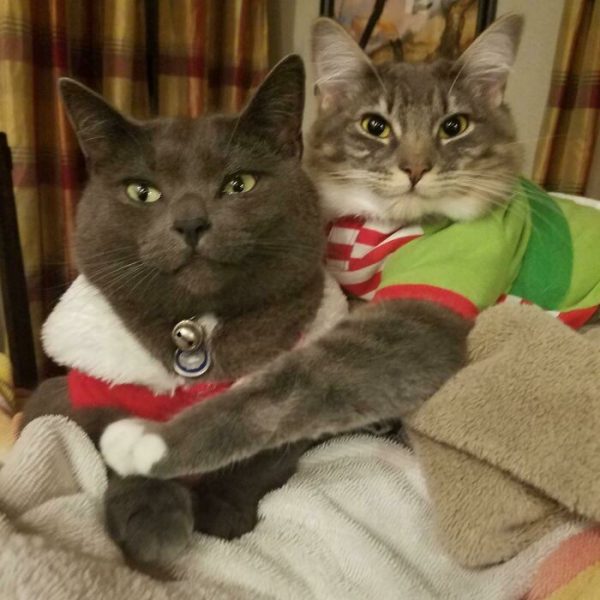 2. They don't have any kids so they took their dog out to look at the lights.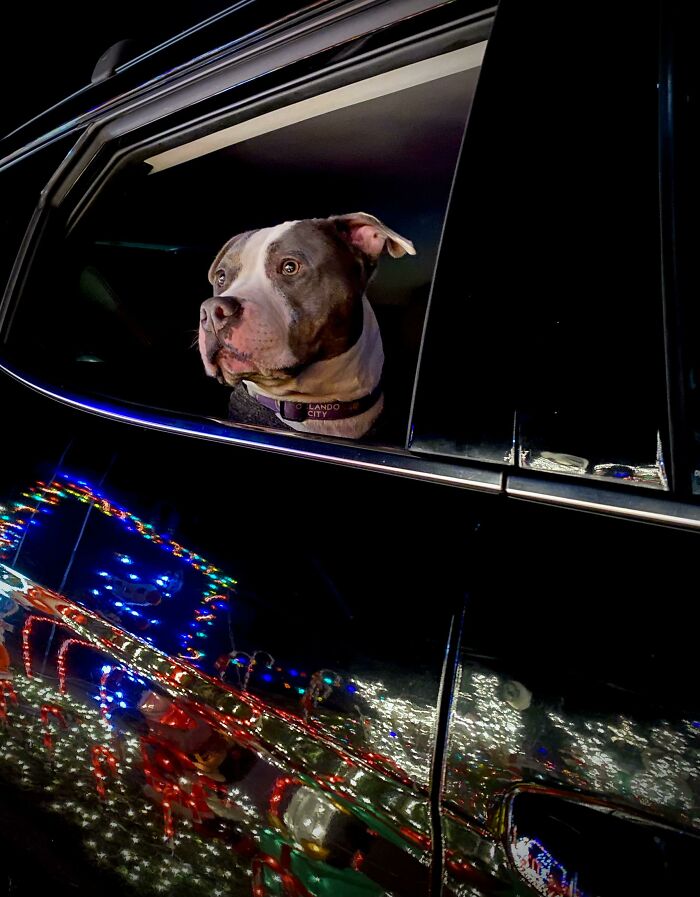 3. Meet the 5-year old Sam. He is celebrating his first Christmas.

4. When Christmas is the best time to surprise your dog.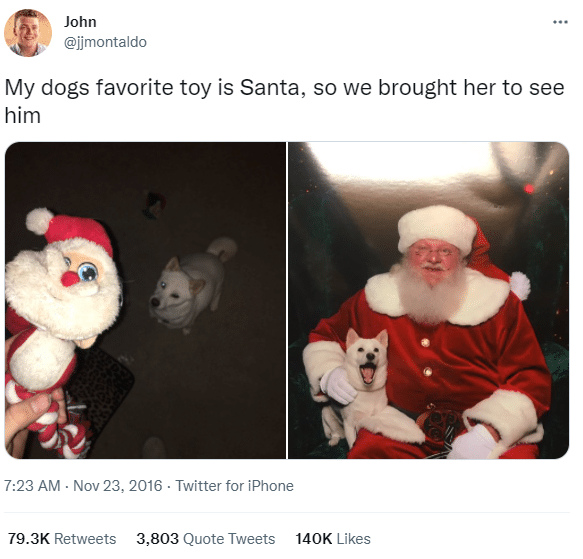 5. Meet Jet, she likes to sit in the Christmas tree.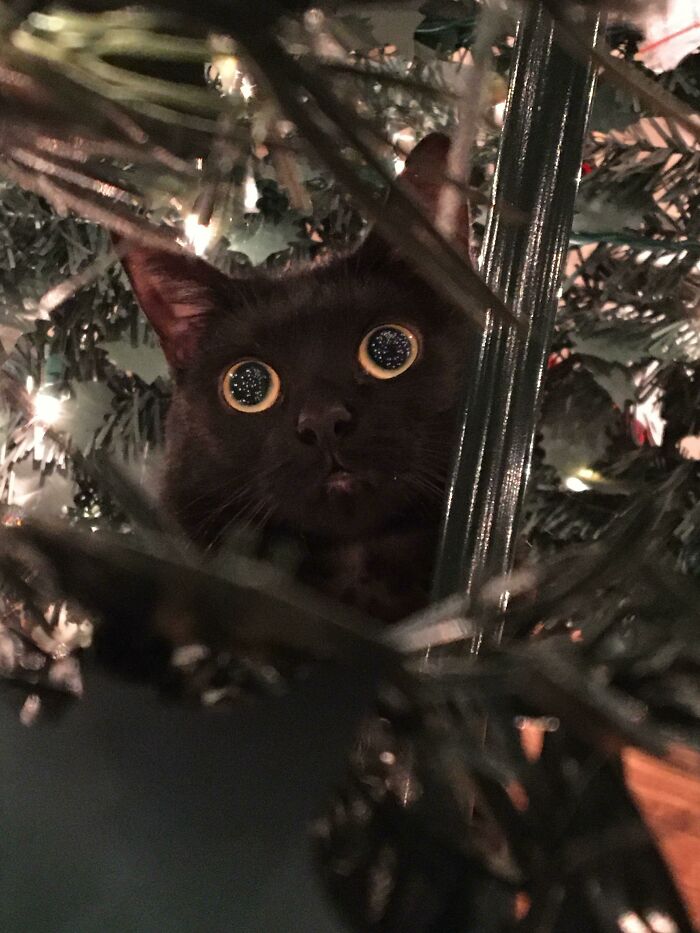 6. "My work here is done."
7. Hissing you a merry Christmas.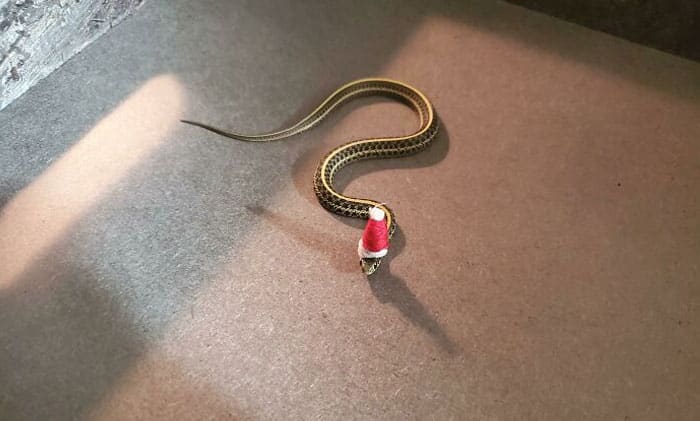 8. Happy Christmas from Moo.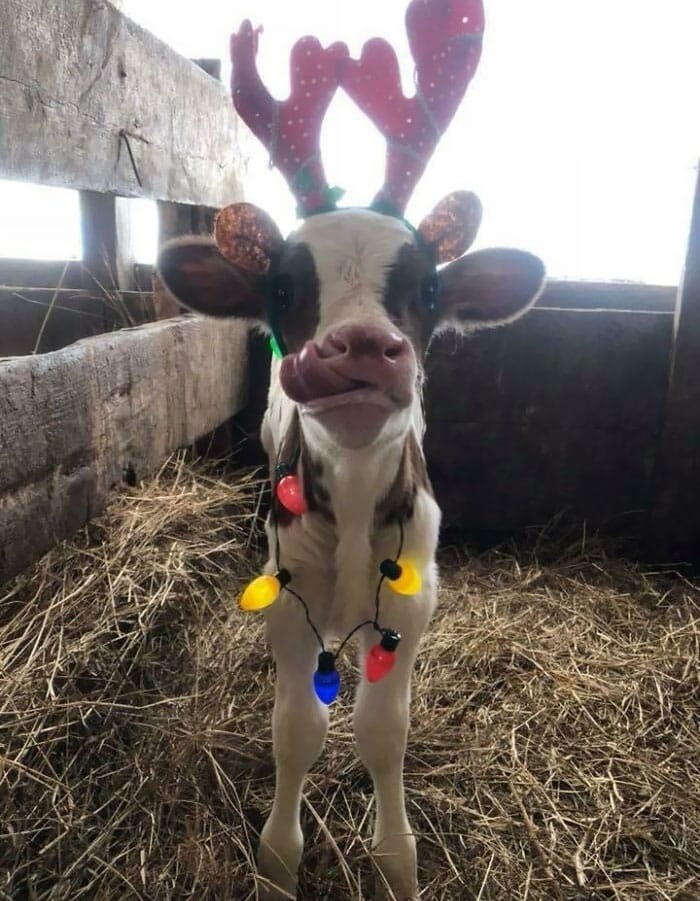 9. Grumpy catto doesn't look excited for Christmas.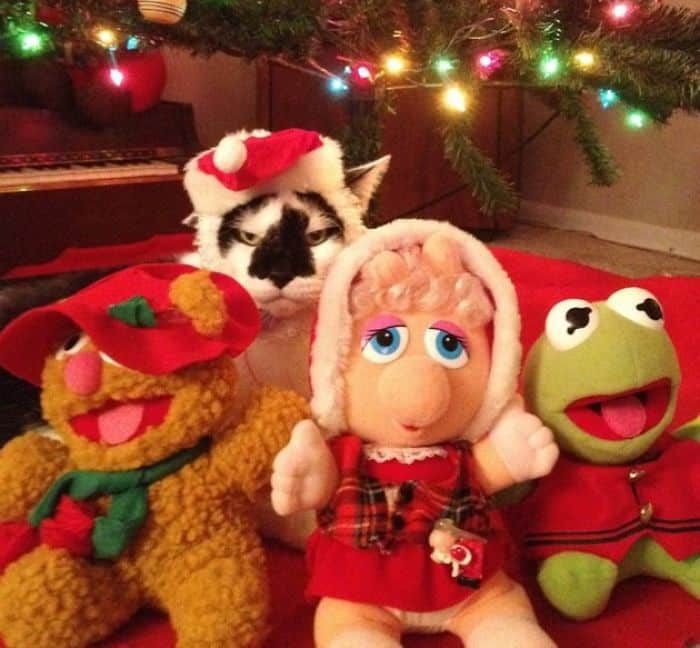 10. "For Christmas, my mom got my dog and I matching pajamas."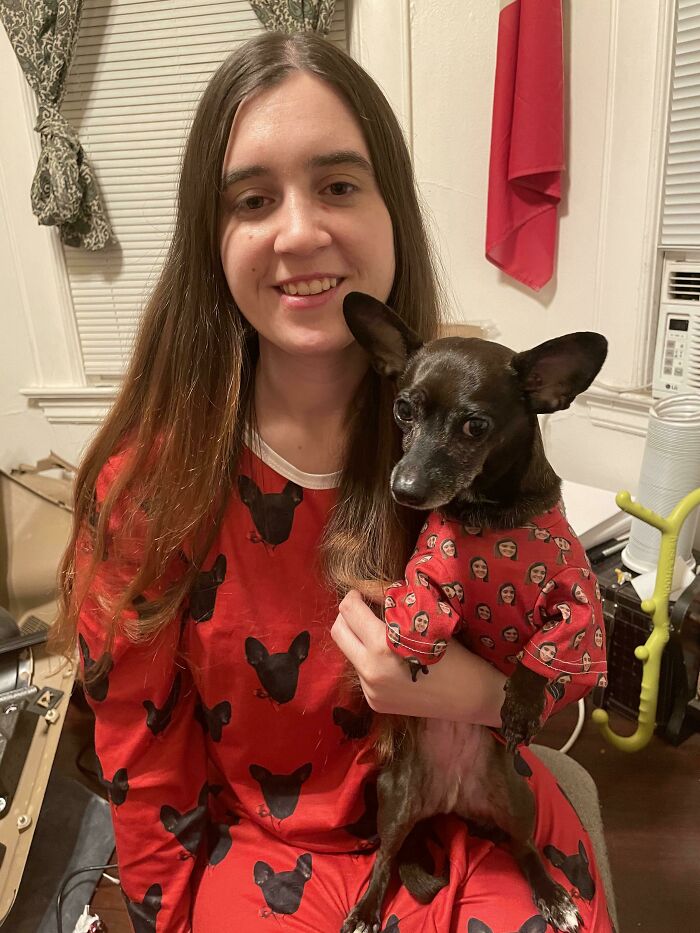 11. He is experiencing height for the first time and just look at his facial expressions.

12. He loves getting inside the tree.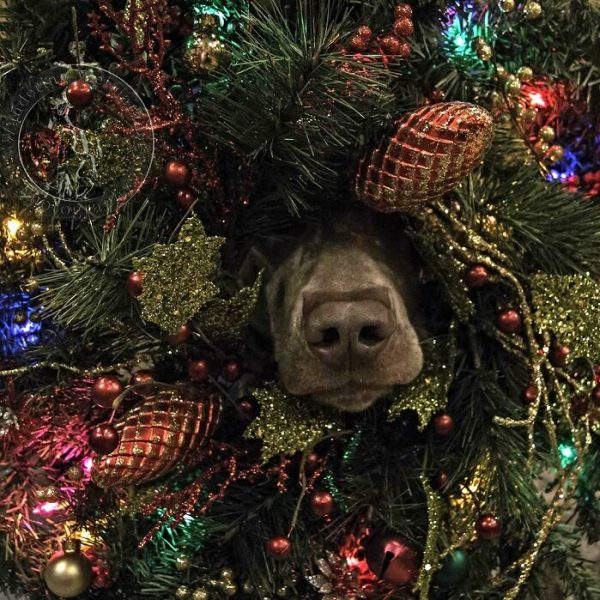 13. "Paint me like one of your Christmas trees"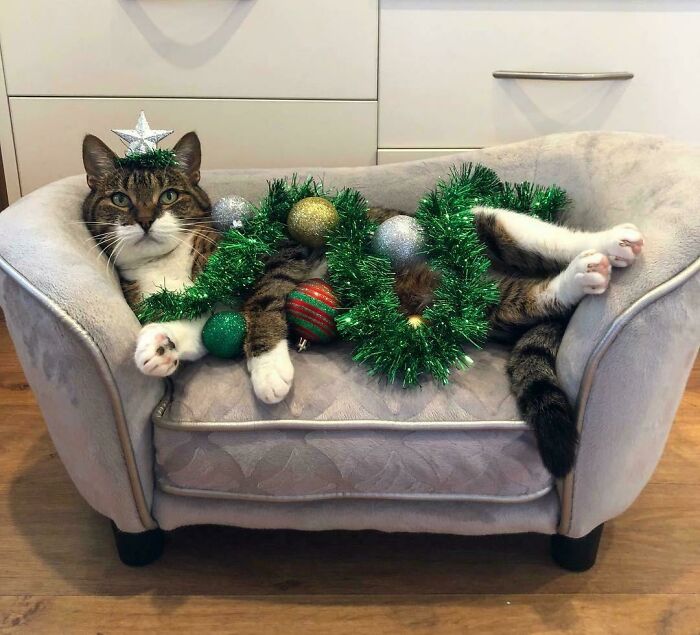 14. Cat: What is he doing here mama?
Dog: Why is she here, dad?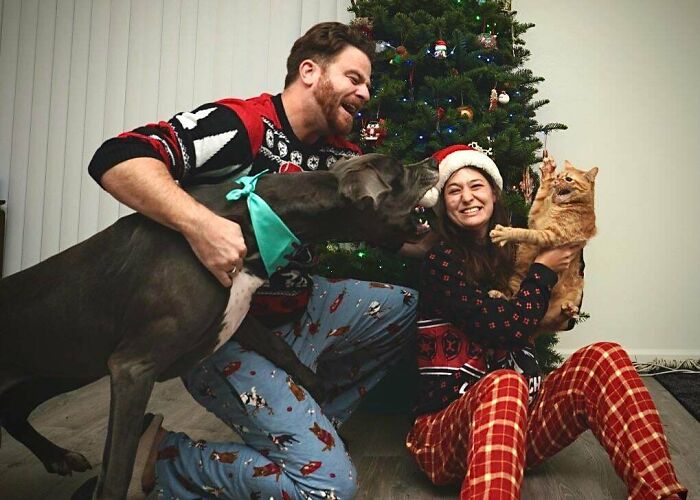 15. Right after getting the Christmas photo.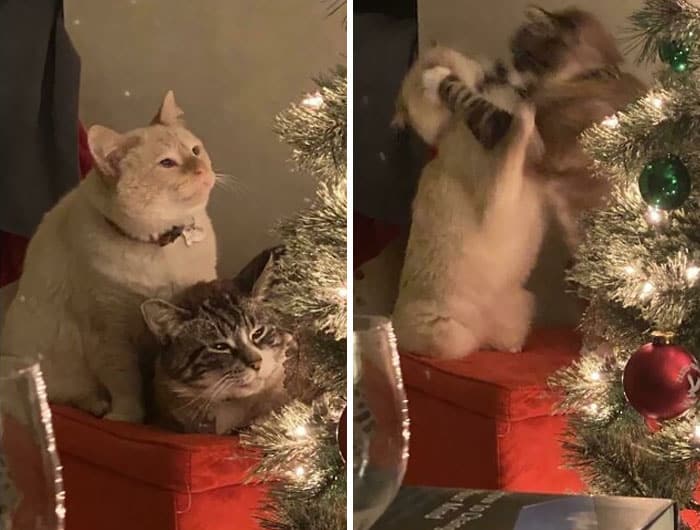 16. She is afraid of tangerines so I created a force field around Christmas tree to protect it.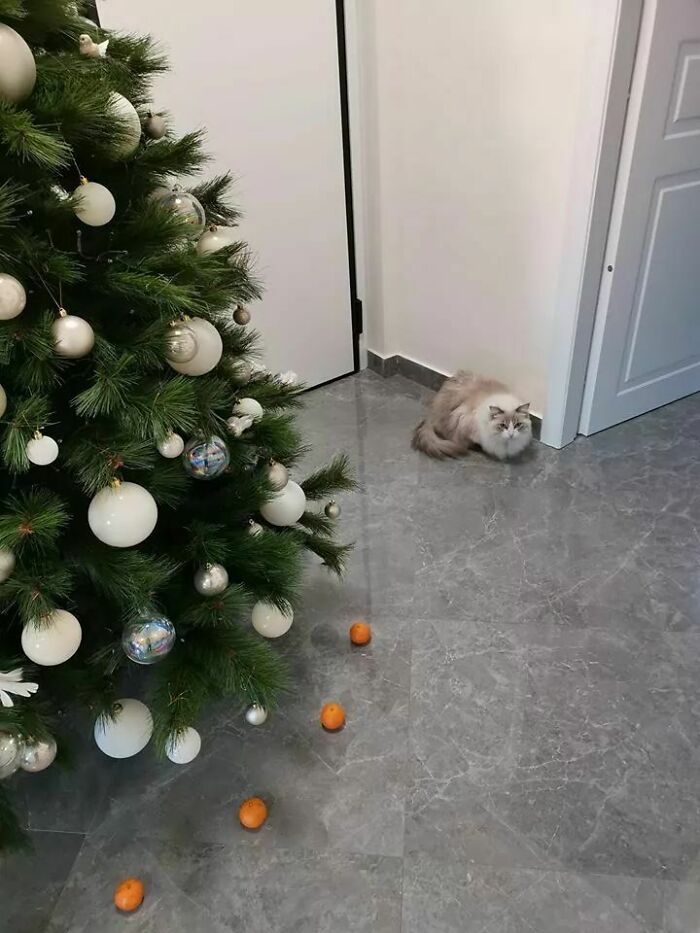 17. We have gifts under the Christmas tree.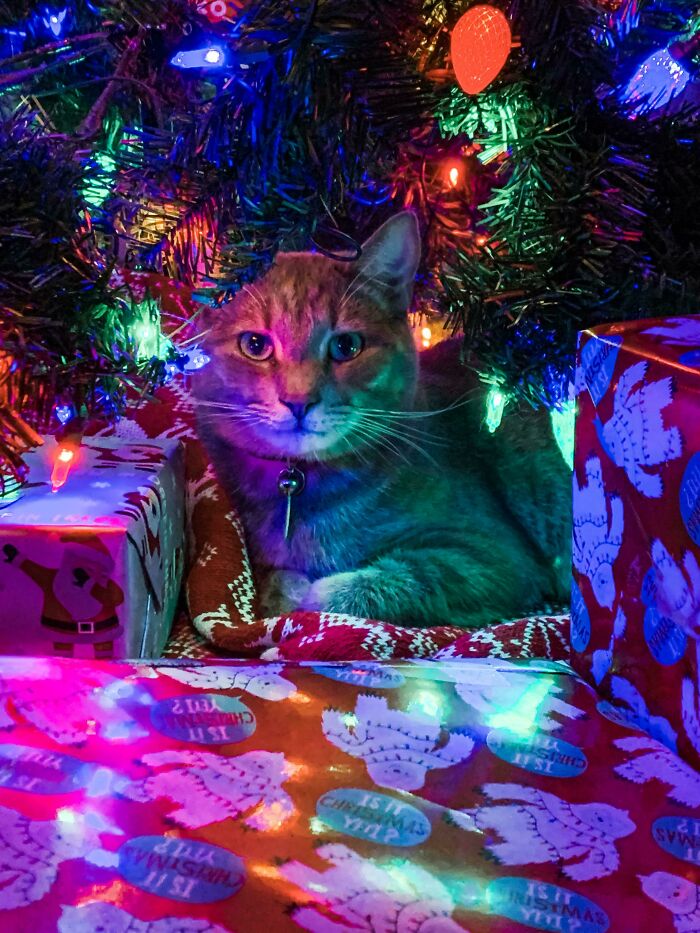 18. I did not drop the tree.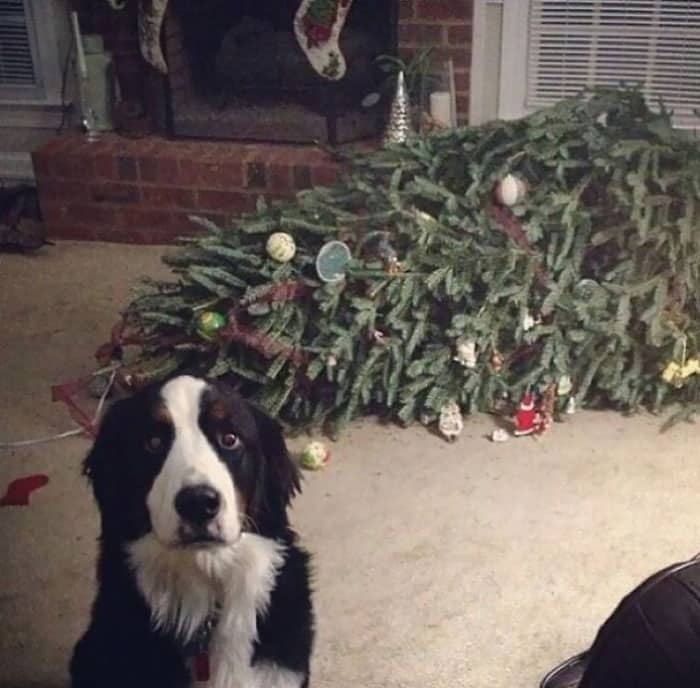 19. Wifey makes Christmas stockings for every member of the family.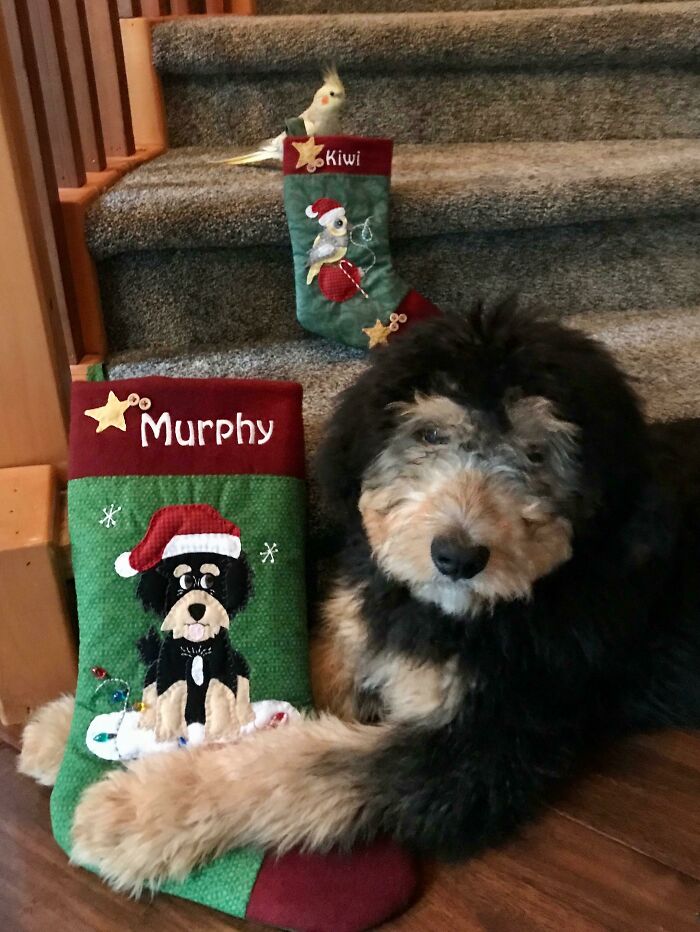 20. Gatsby got a perfect Christmas present.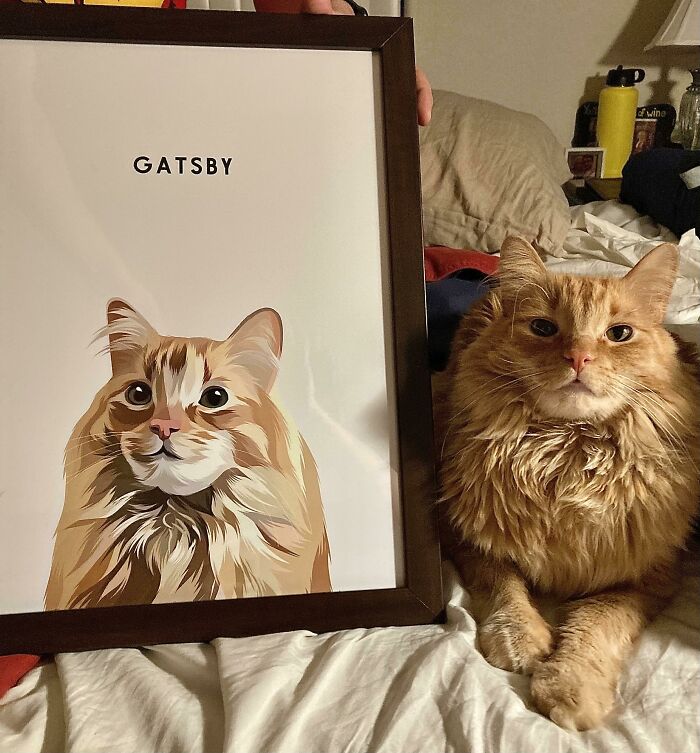 21. Meet Luigi. Last year, she was living on the streets on Christmas. Look at her now.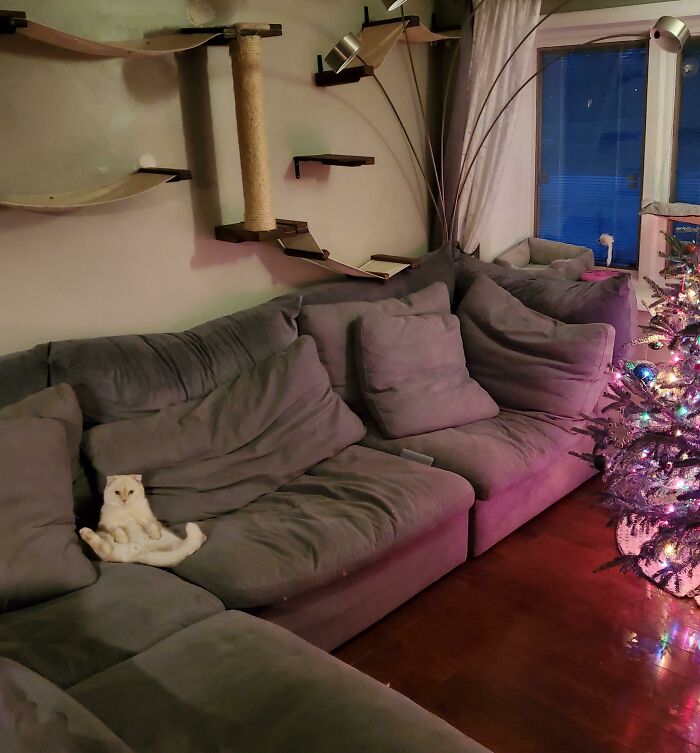 22. Merry Christmas from the pretty ladies.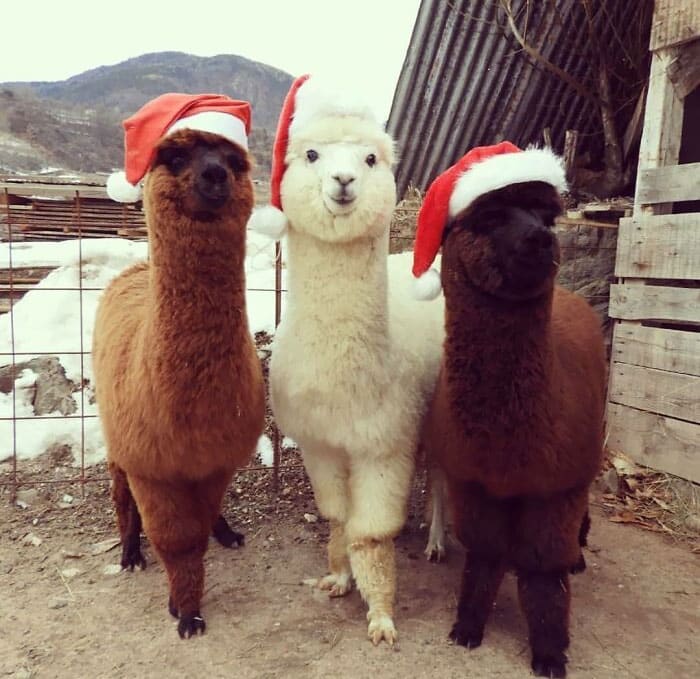 23. They are not getting enough of the Christmas tree.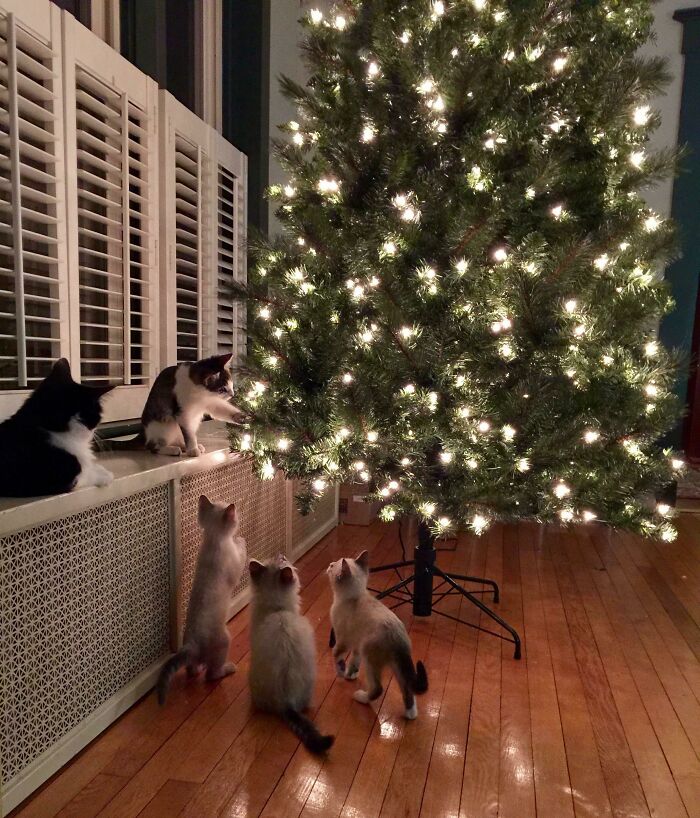 24. Christmas card for you all.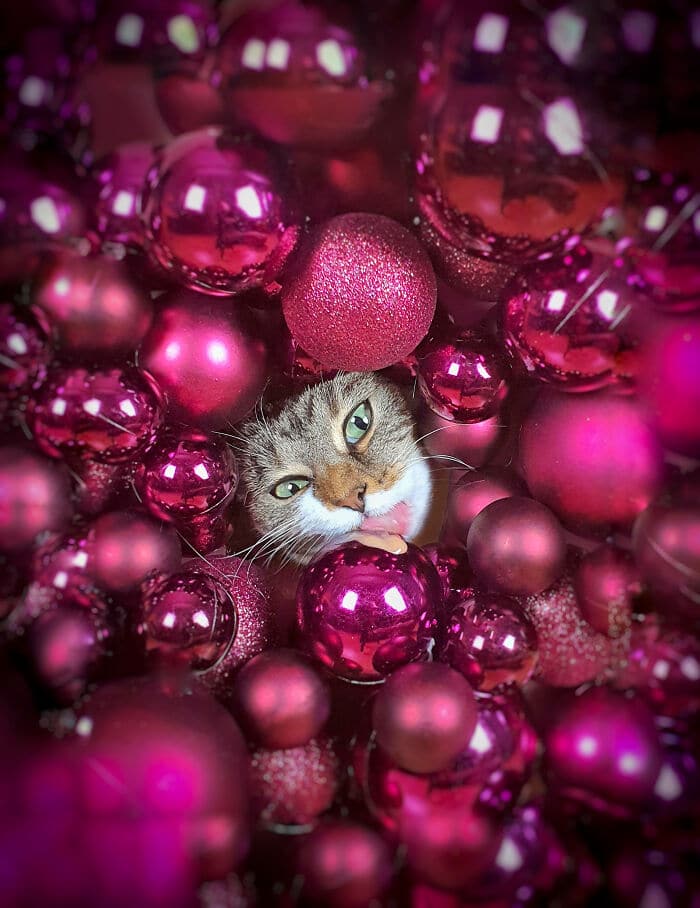 25. My siblings used to send me Christmas cards of their kids so I decided to send them Christmas card of my babies. Tasha and Kiara wish you Merry Christmas!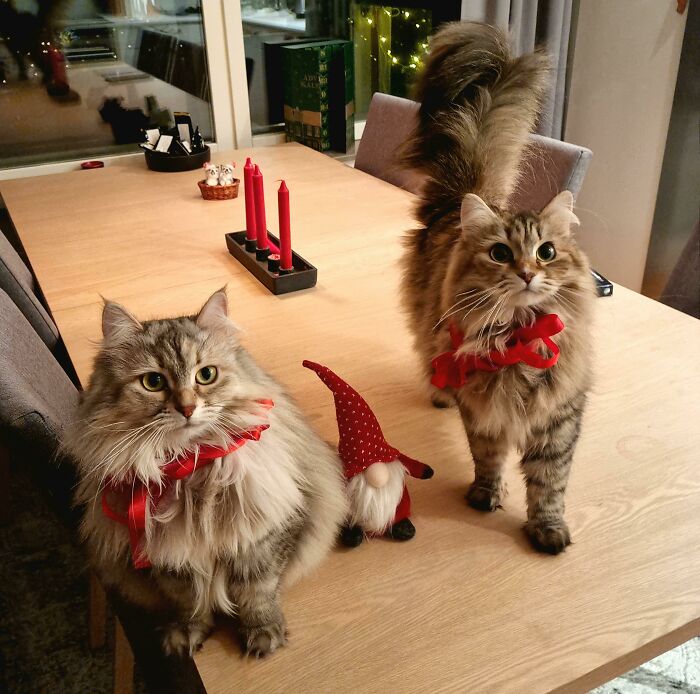 26. Merry Christmas from Eddie.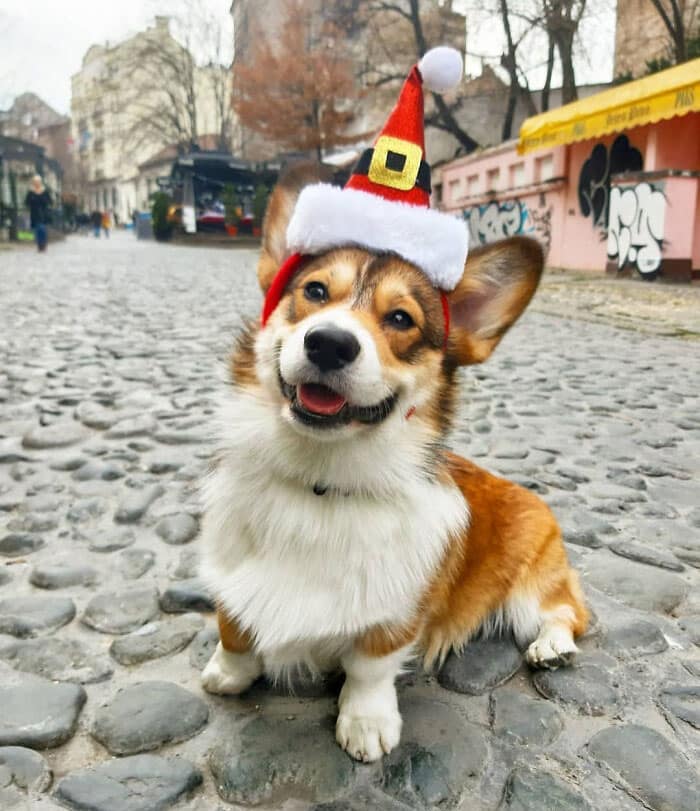 27. She evicted baby Jesus from the manger.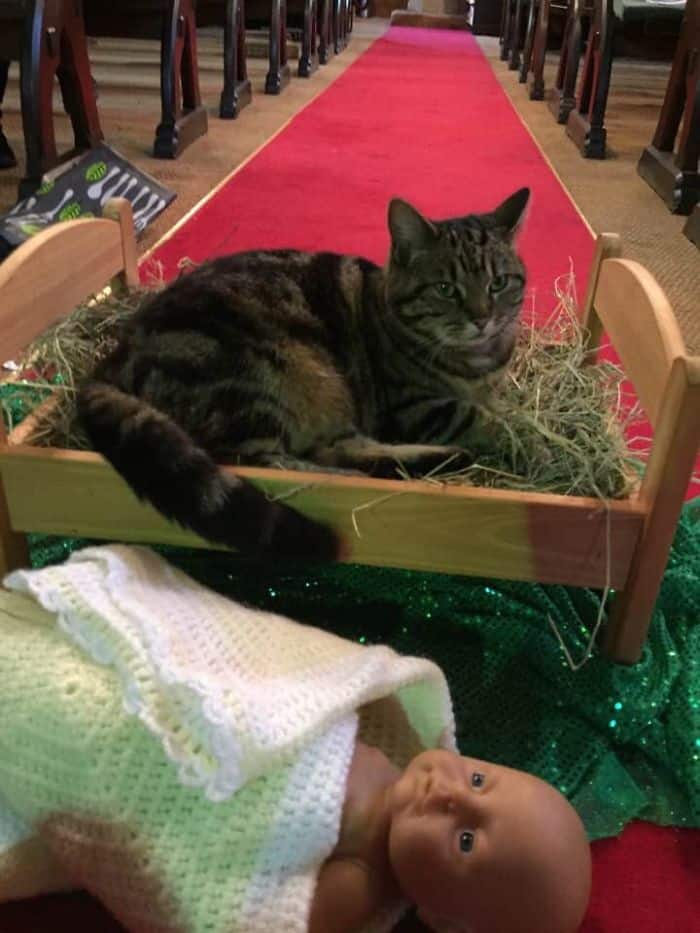 28. When it's Christmas but you have a cat in the house: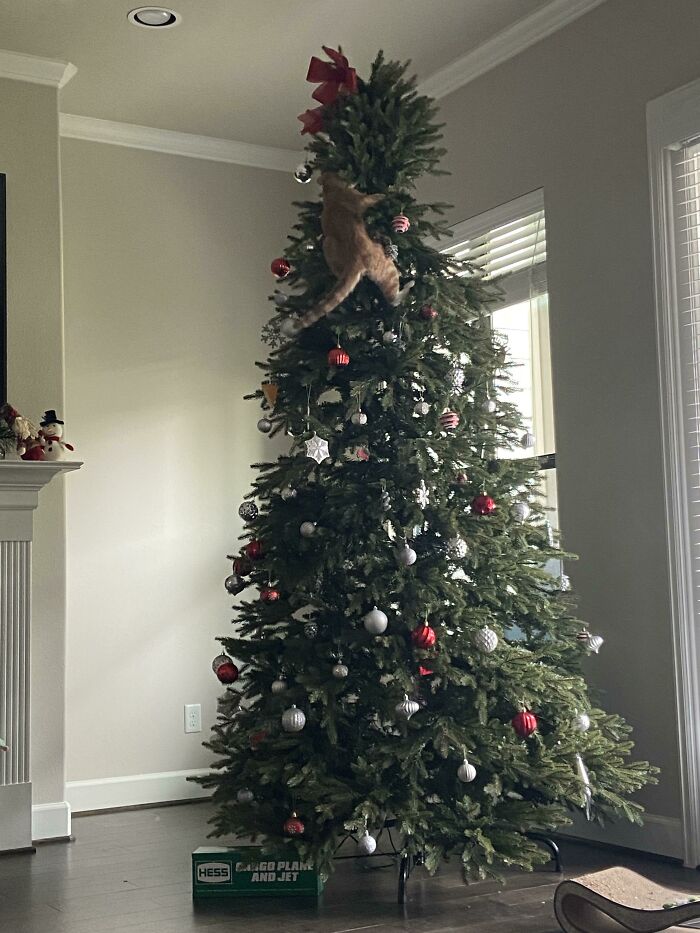 29. Have you ever seen a bunny around the Christmas tree?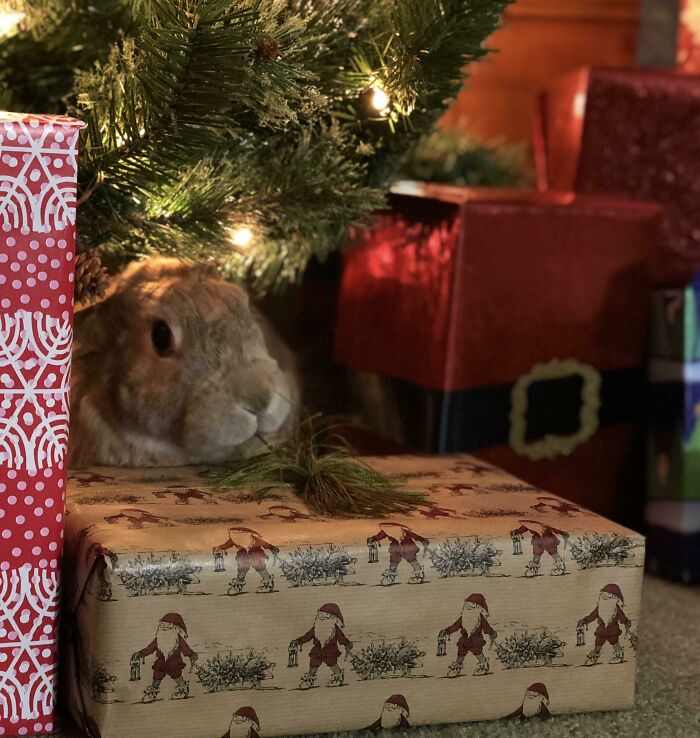 30. When your parents want you to be in the Christmas photo but you are not read: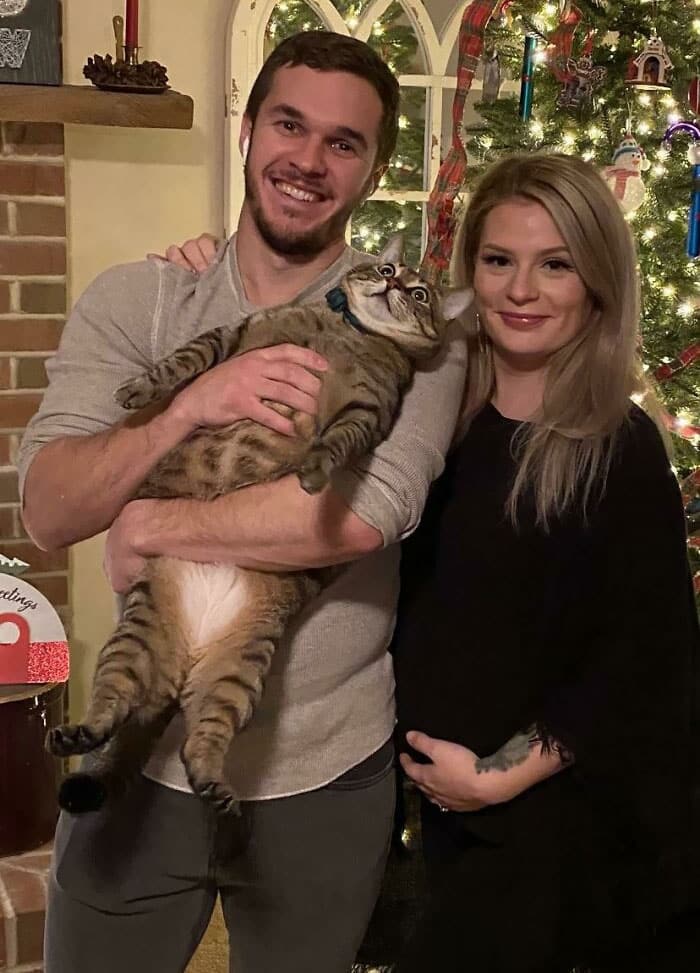 31. My friend got her a tiny poncho and sombrero for Christmas.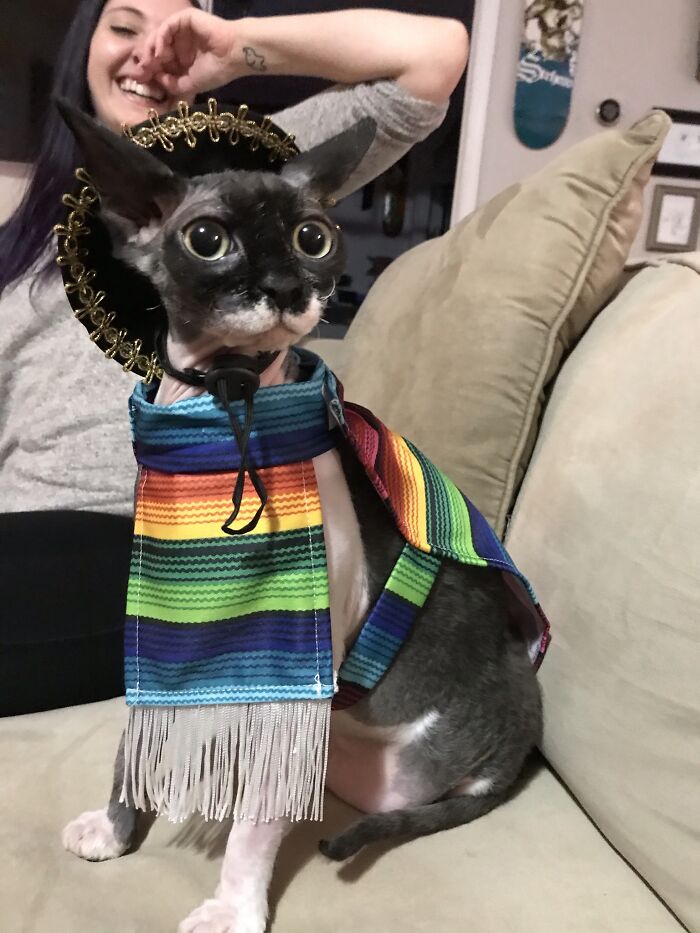 32. That's how your Christmas tree looks like when you have a cat in the house.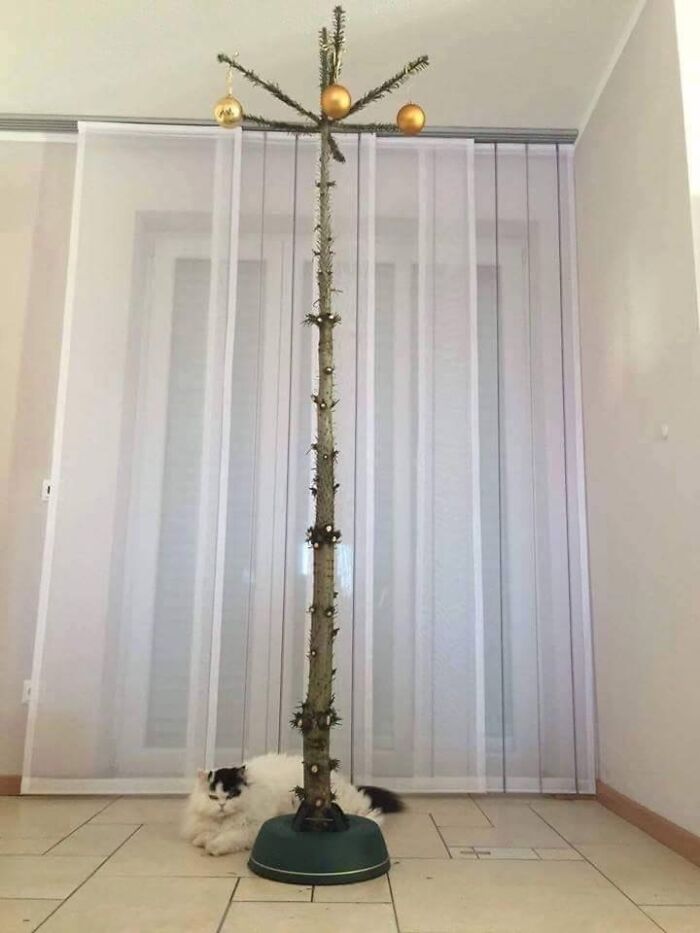 33. The best gift one could get on Christmas.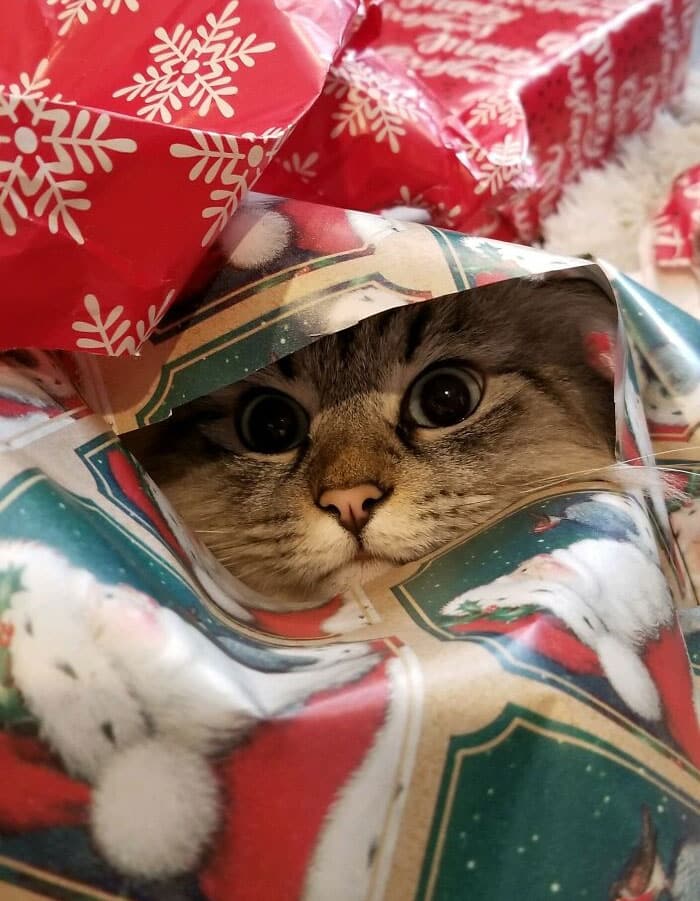 34. Getting her photoshoot done.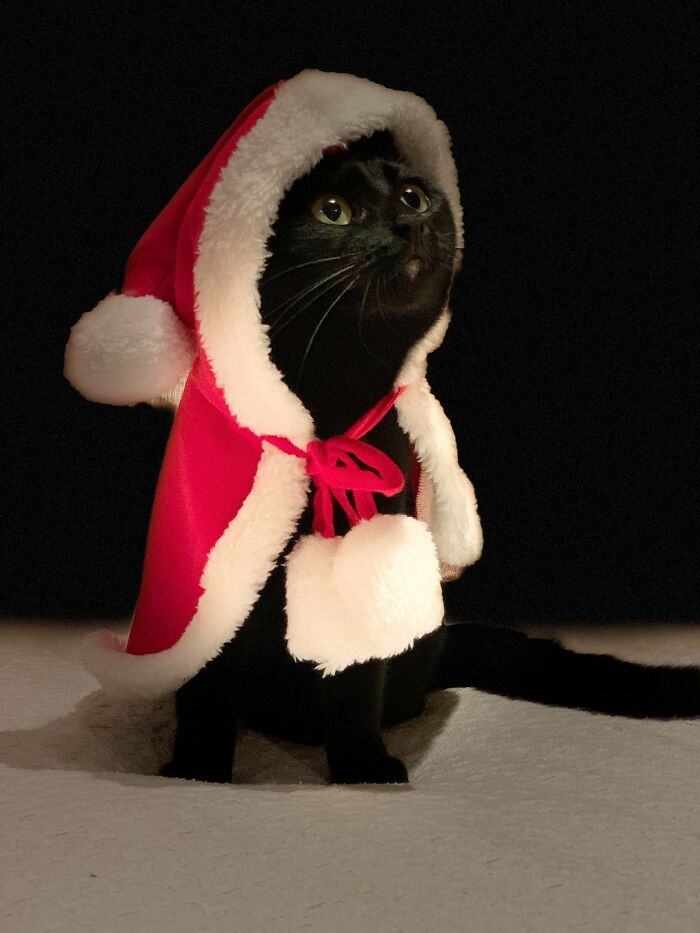 35. I don't remember baby Jesus being grumpy.