It's your birthday, they said. Enjoy your day, they said. But no one said about how terribly wrong birthdays can become.
Like you, people were highly excited about their birthdays, but the universe had other plans for them. So what do we do when we get the short end of the stick? The only thing there's left. Laugh.
Below are some unfortunate birthdays that made us laugh.
I Was The Only One Who Turned Up To My B-Day Party. So I Got Some Balloon Friends To Join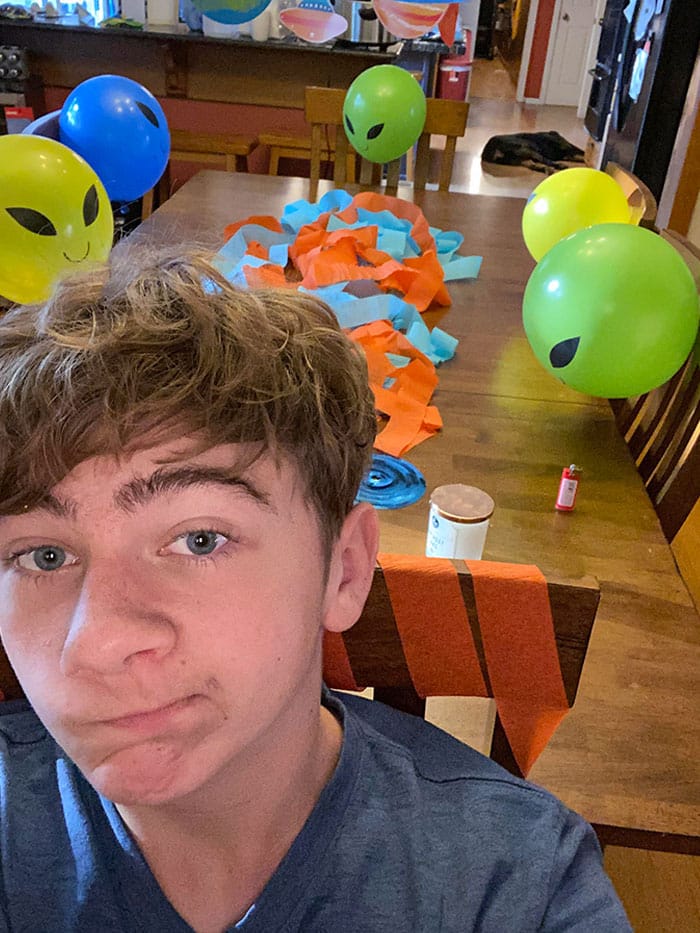 The Worst Birthday Card I've Ever Gotten
My Kid During His Birthday Safari
Happy Birthday!
Thank You, Facebook
It Was Supposed To Say Happy Birthday Lizard (Her Nickname)
Today's My Birthday. No One Could Make It Over For Pizza And Games, The Power Went Out And I Twisted My Ankle Because I Couldn't See Coming Down The Stairs
Everyone Including My Parents Forgot It Was My Birthday Today, So I Improvised
My Friend's 16th Birthday Was On 9/11
My Quarantine Birthday Is Going Well
Me And All The Friends I Invited To My Birthday
Bought 60 Doughnuts For The Office Today To Celebrate My 20th Birthday, Only To Be Told I Need To Self Isolate/Work From Home For The Next Week
Someone Threw Away The Rest Of My Birthday Cake Before I Was Able To Take It Home
Did This At Football Practice. On My Birthday
Someone Cut The Cake That Was For Me Today At Work Without Telling Anyone In The Break Room
It's My Birthday. It's Also The Only Day My Doctor Could Remove My 3 Kidney Stones (Laser Lithotripsy)
Mom Made Me A Birthday Cake Last Year. Didn't Leave Enough Room To Dot The Exclamation Point
Someone Stole My Professor's Birthday Cupcakes That He Left In His Room For Today
Whole Foods Prime Delivery For My Mom's Birthday
How My Friend Is Celebrating His Birthday Today
When You Get A Cake For Your Birthday And You're Older Brother Eats It Before You Celebrate Your Birthday
Absolutely No One Remembered My Birthday Except Another Person Who Has The Same Birthday As Me And Gave Me A Pen
It's My Birthday. I'm In The Hospital And They Don't Know What's Wrong
Well, That's Annoying
Turned 26 Today, Contact Fell Out While Walking Into Work, Tried To Rub My Eye To Help The Irritation While Looking Down, And Walked Into A Brick Wall. Happy Birthday To Me
Had To Have Emergency Surgery To Get My Appendix Removed This Morning. Oh And It's My Birthday
My Mom Made Me A Pan Of Brownies For My Birthday, And My Son Insisted On To Carrying Them On The Way Home
Happy Birthday, Hope You Didn't Want A Cake
Decided To Work On My Birthday Today, Was Going To Leave Early But Instead 3 People Called Out So Here I Am 12 And A Half Hours In And Still Going. Happy Birthday To Me
My Mom Ordered A TV (Delivered By FedEx) For Me For My Birthday. We Just Opened It Up To Turn It On And…

The USPS Cares. About Stealing Your Birthday Money Sent From Your Poor Grandmother
This Was My Dad's Boat On Our 2nd Time Out After Buying It. It Was Also On My Birthday
Homeless On My Birthday And Out Of Gas. Such Is Life I Guess
Birthday Gift From My Family To My Introverted Self So I'll Have "Someone To Talk To"
My Mom Wanted To Surprise Me With A Delivery Of My Favorite Pizza & Ice Cream From Ohio To LA For My Birthday. UPS Lost The Package For 2 Days And Delivered On The 3rd – Refused Refund