Have you ever came across a building that sent shivers down your spine? In short, a building that looked straight up evil? If you haven't, here's your chance to encounter "evil buildings." 
Well, we are not sure whether these buildings are possessed, or inspired by the villainous collection of architectural wonders, but there is certainly something wrong with them. 
Scroll down to have a look.
This Is A Fire Station In Italy. Hail Hydrant!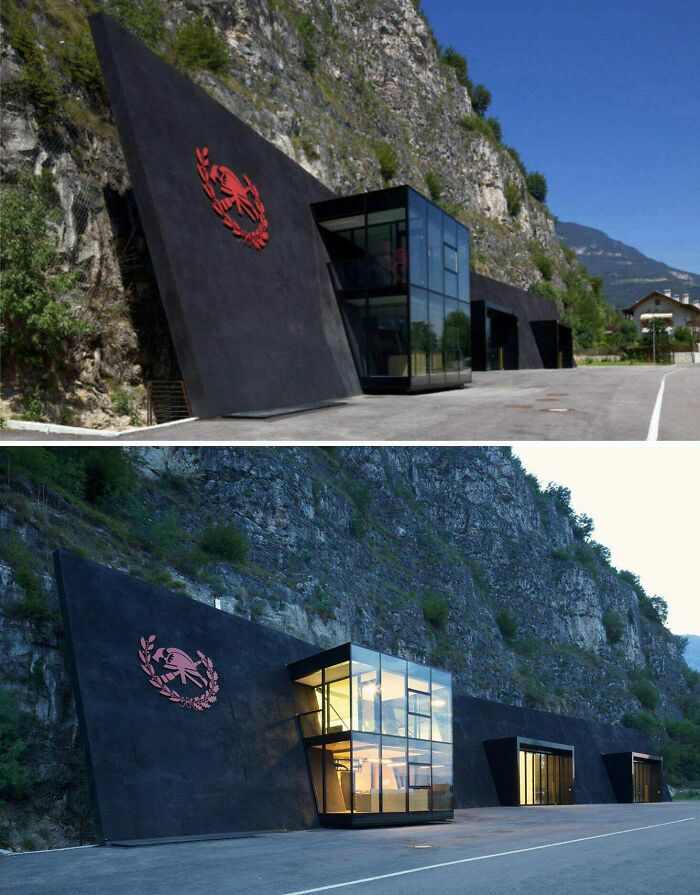 The Bridge That Loki Built
I Found Sauron In Pittsburgh
Maybe All These Evil Buildings Are Just Misunderstood
When A Simple "Do Not Enter" Sign Just Won't Do
The Witch's Den
Boss, The Camouflage Shield Is At 66.6% And Failing!!!
100% Real Pic, Somewhere In Belgrade, Serbia
Bottomless Pit
When Your Neighbor Is A Super Villain But Everyone's Ok With It Because- "Look At His Manicured Lawn"
Evil Babies Crawling On A TV Tower In Prague

Mars Attacks!
Clermont-Ferrand Cathedral, Clermont-Ferrand, France
When Your Church Has Frickin' Lasers
This Bank In Germany
New Live Action Thomas Looks Intense
Riverside Museum, Glasgow, UK
The Ultimate Game Of Hide And Seek
Evil With A Twist
When An Architect Walked In On His Wife Having Sex With A Pizza Delivery Man, He Sought Revenge On All Delivery People
This Apartment Complex Looks Like A Sci-Fi Prison
When Your Character Reaches The Edge Of The Map And Can Not Go Any Further
Looks Like A Scene From Some Dystopian Movie
Imagine Seeing This Place With No Prior Knowledge Of Christianity
Mahanakhon Tower, Bangkok, Thailand
Come Home Drunk; Good Luck Finding Your Apartment
The Many Faced God Of Luna Park
Hallgrímskirkja, Reykjavík, Iceland
This Is A Cult Classic
Wtf I Just Wanted Some Gas
Looks Like The End Of Days In Seattle
Happy Meth Lab
This Is Where Downvotes Are Made And Distributed To Redditors Worldwide
Everyday Is Leg Day
Former Research Institute For Experimental Medicine, Berlin, Germany