Embroidery has been around for so many years but seems like it has become popular recently after people shared sharing their work online. That's because then we realized what kind of magic a needle and thread can create. 
For bringing together all the artists, a subreddit called r/Embroidery with 430K members is asking people to share some of their best works. Here are a few of them. 
A Crow I've Been Embroidering For A Few Months Now. Still, Gotta Give Him Feet And A Rock To Stand On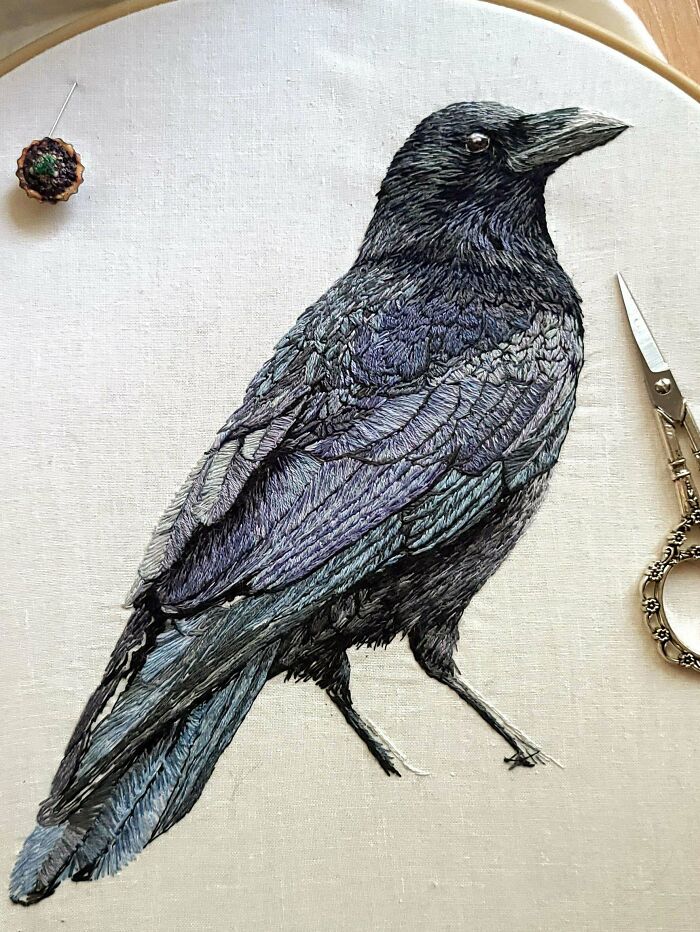 Cockatiel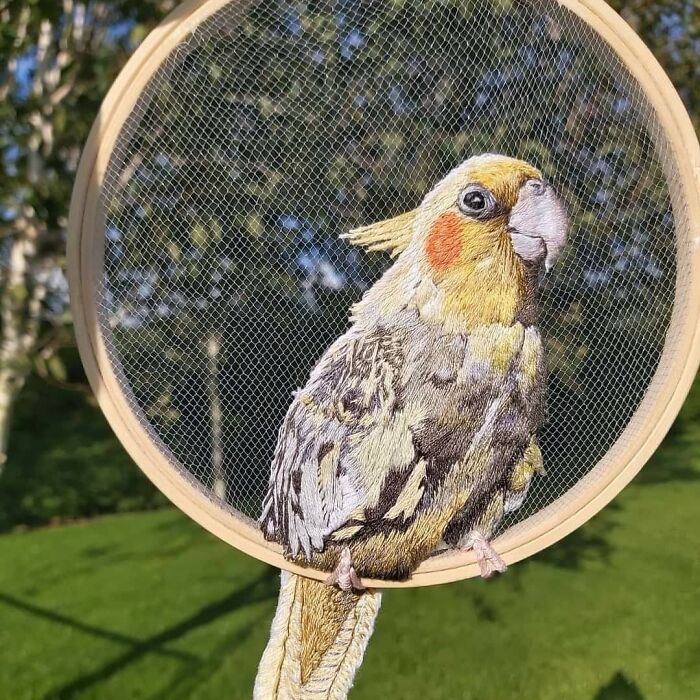 A Really Impressive Embroidered Kitchen Garden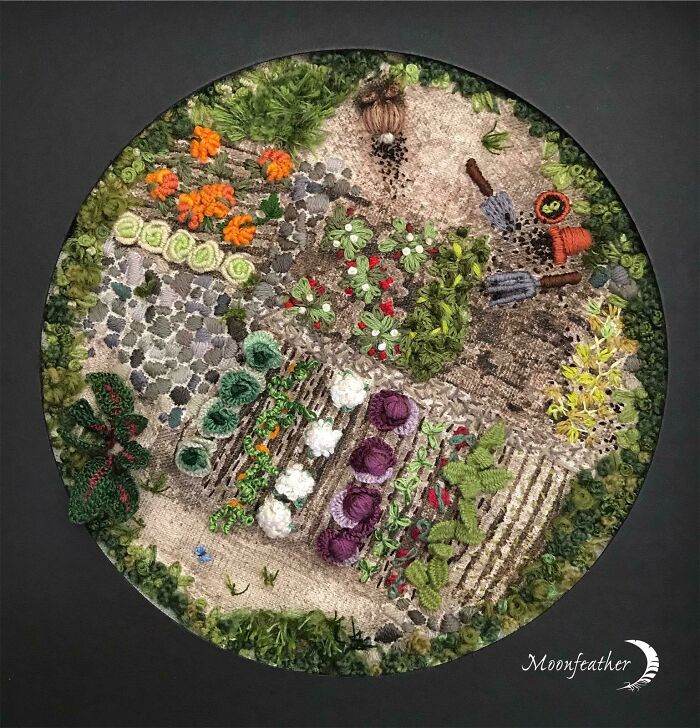 Dr Jill Bidens Coat For Inauguration Night, Featuring All 50 State Flowers. Uruguayan-American Designer Gabriela Hearst Said Each Flower To Between 2-4 Hours By Hand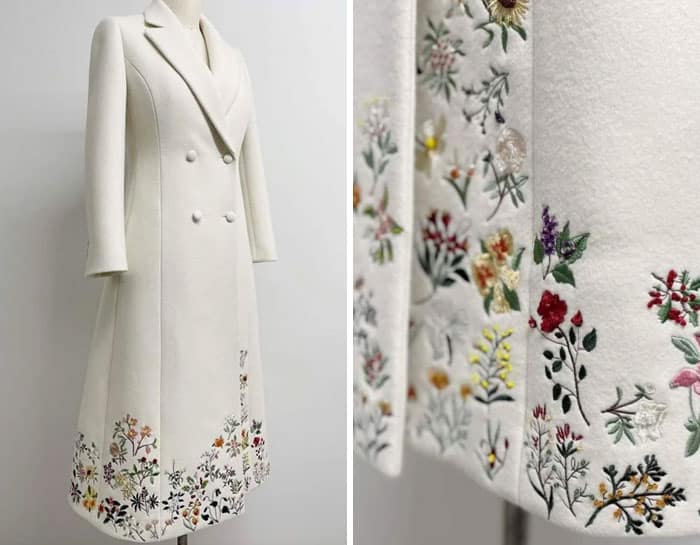 This Embroidery Took Me Over 40 Hours To Finish But I'm So Proud Of It!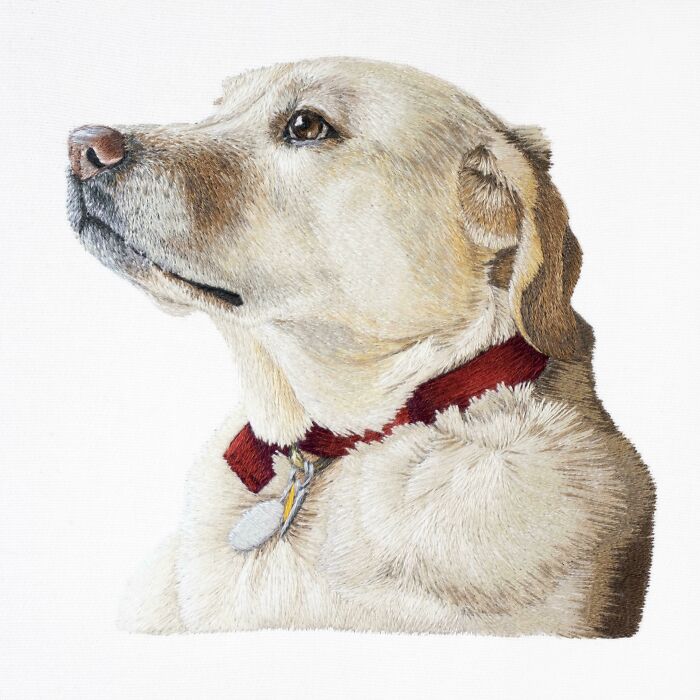 2nd Finished Hoop, Inspired By Hawaii! Experimented W/ Layering Tulle For Water Depth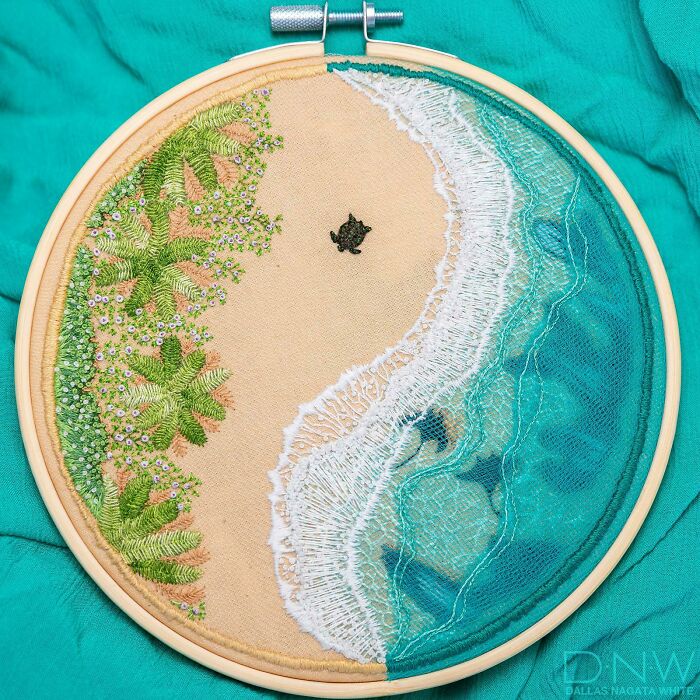 I Made A Little Reference Piece For My Future Embroidery Projects. No More Guessing How Many Strands I Should Use And Regretting It Later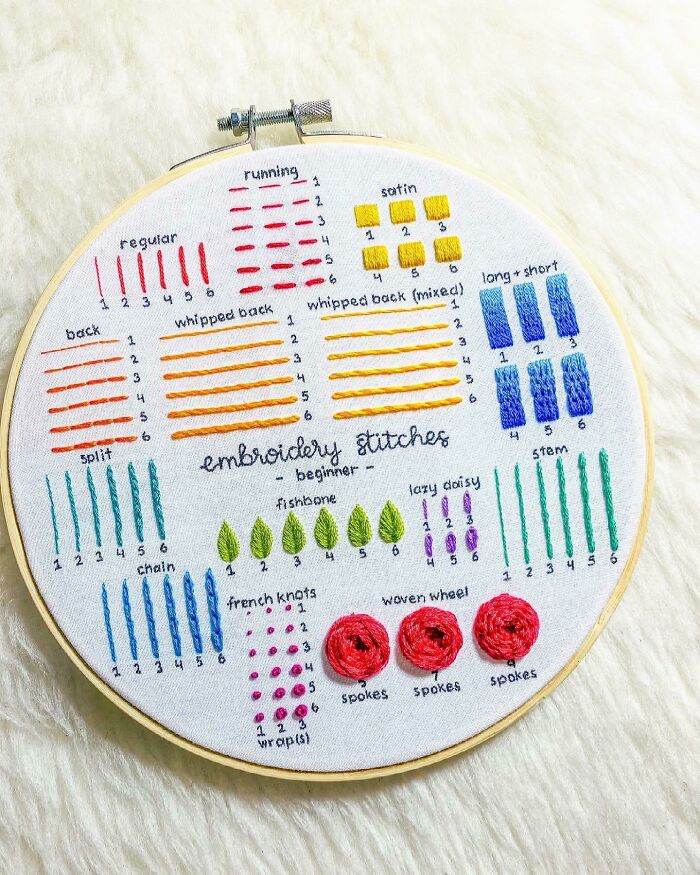 Diving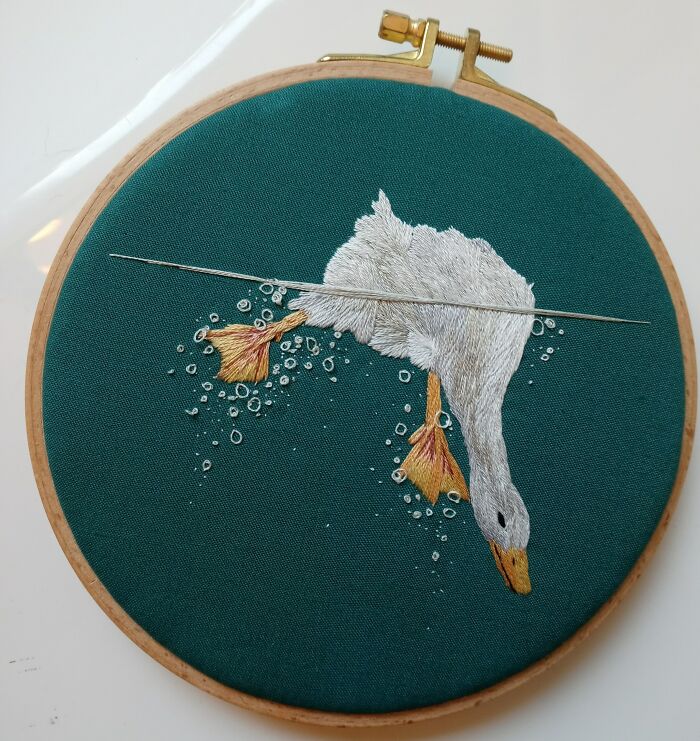 I'm So Proud To Share My Embroidery Progress From 2014 – 2020. No Talent Here, Just Hours And Hours Of Practice And Hard Work!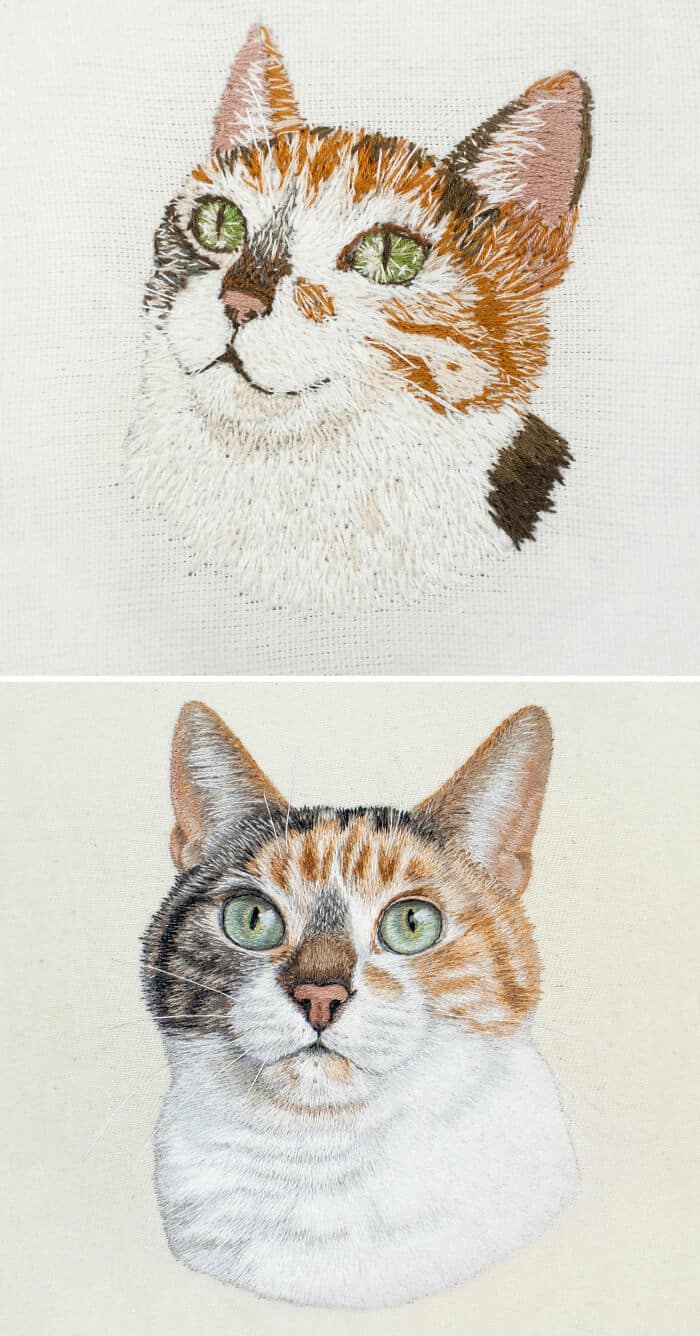 Floating Embroideries. Embroidery On Tulle Using Silk Ribbon, Tapestry And Threads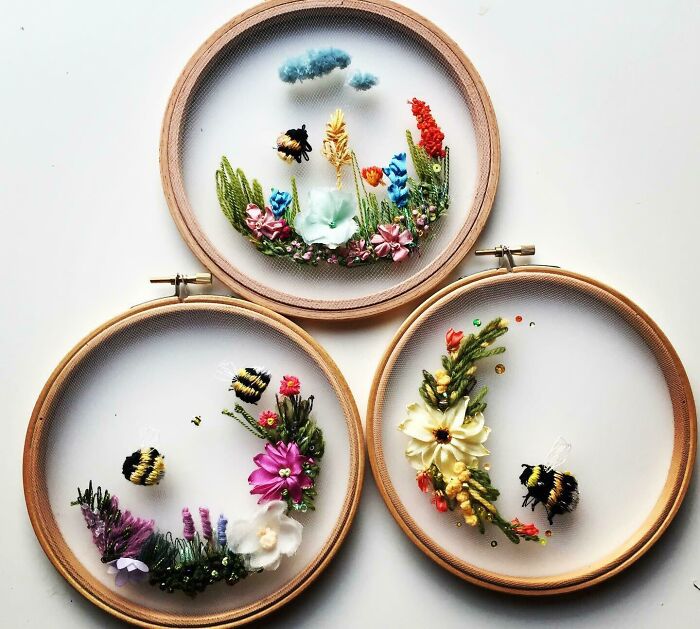 Bubbles!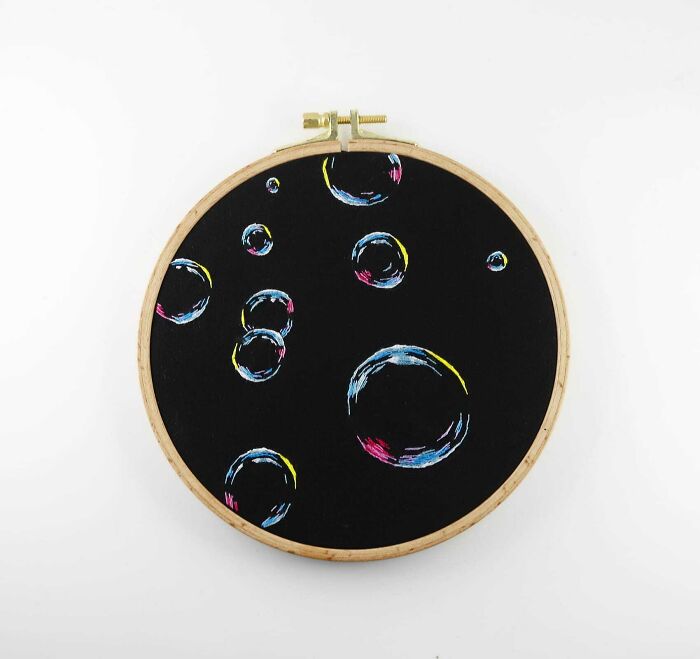 This Tabby Cat Has So Many Layers Of Stitches That It's Giving Me A Full Arm Workout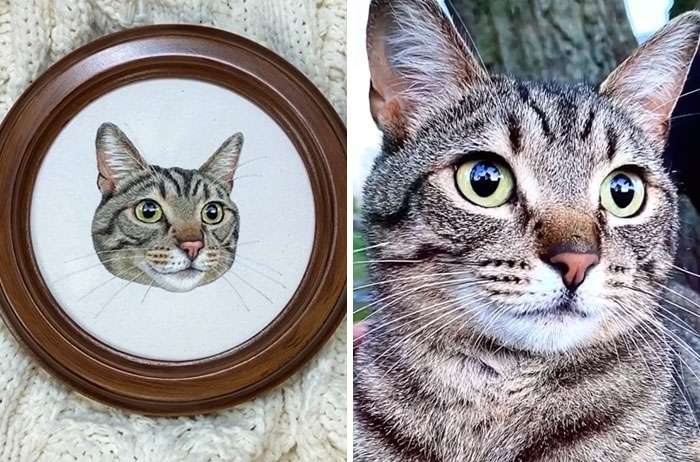 Thought I'd Practice Some Outlines For Spooky Season… Then I Looked At The Back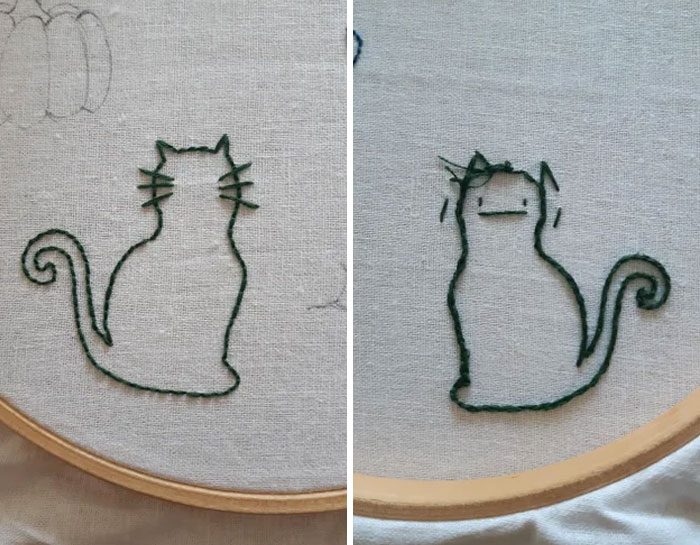 Made This Yesterday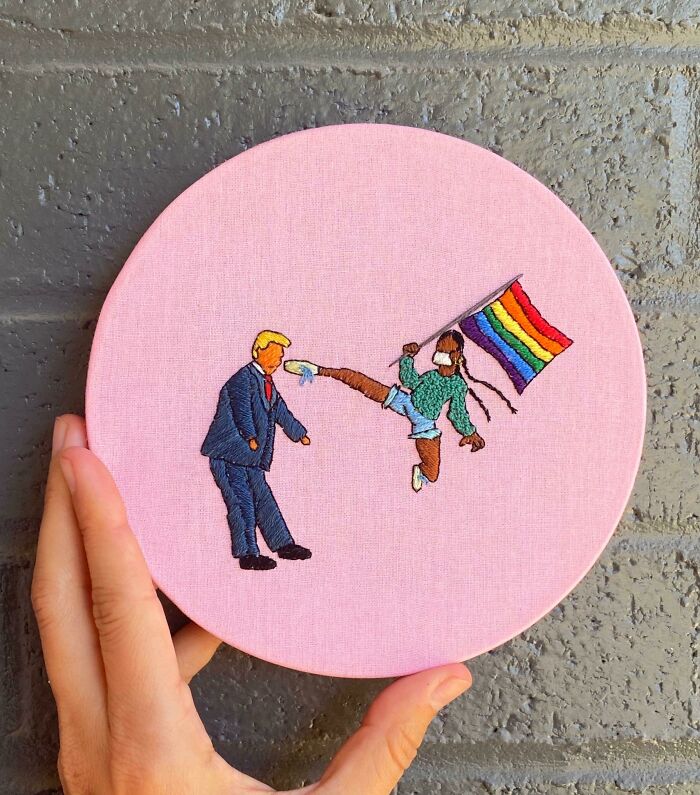 I Made Some Hand Embroidery Design On Sweaters For A Friend And This One Is My Favorite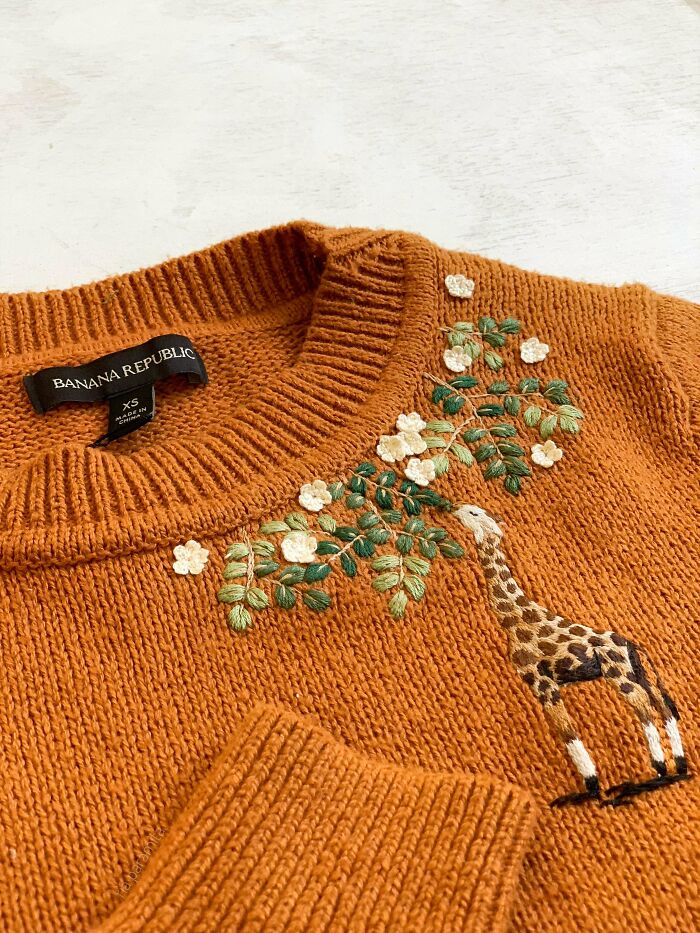 I've Really Tried To Improve My Embroidered Cat Portraits This Year And I'm So Happy About How This One Came Out! I Almost Quit A Few Times And Started Over But It All Worked Out In The End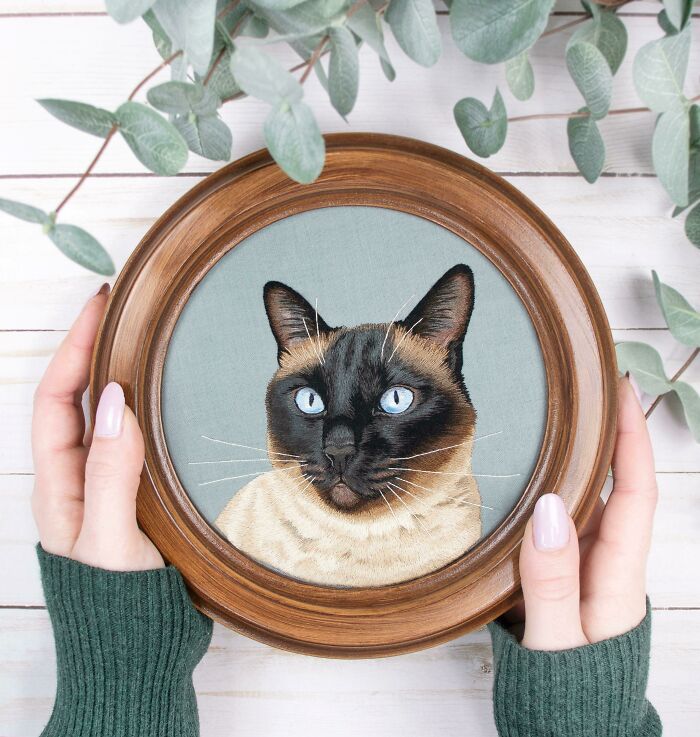 Tried My Hand At That Koi Pond Embroidery. I Love How It Turned Out! It's A Gift For My Sister Who Loves Koi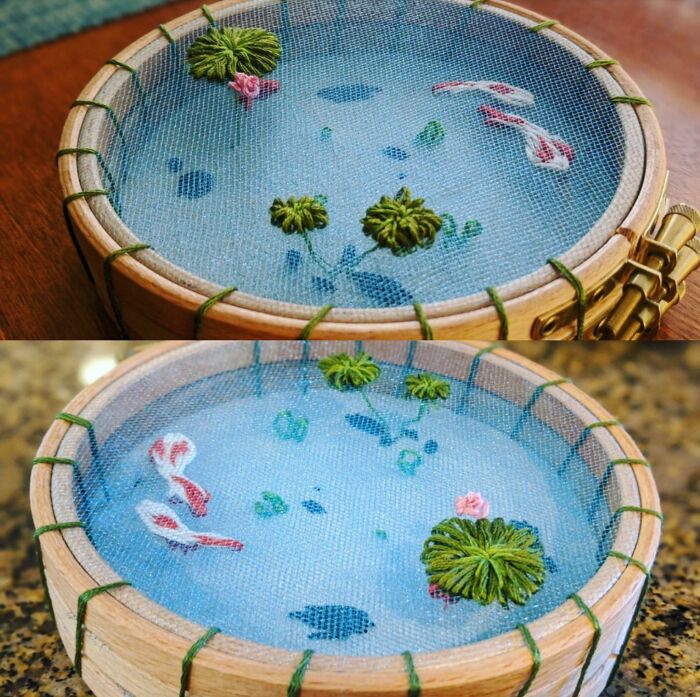 I Used The Holidays To Finish My Lady And The Tramp Design. I Hope You Like It!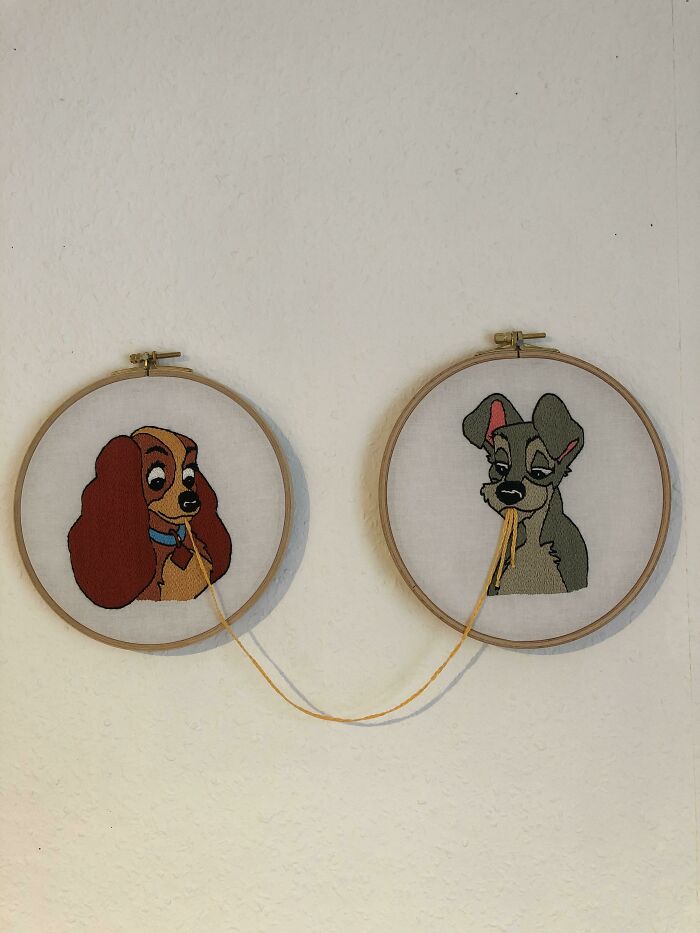 I'm Not Creative, But My Therapist Suggested I Try Embroidery To Help With My Anxiety. When I Started This Pre-Drawn Pattern I Didn't Even Know How To Hold A Needle, Took It One Stitch At A Time. There Were A Lot Of Mistakes, But I'm Chuffed! I Hope You Like It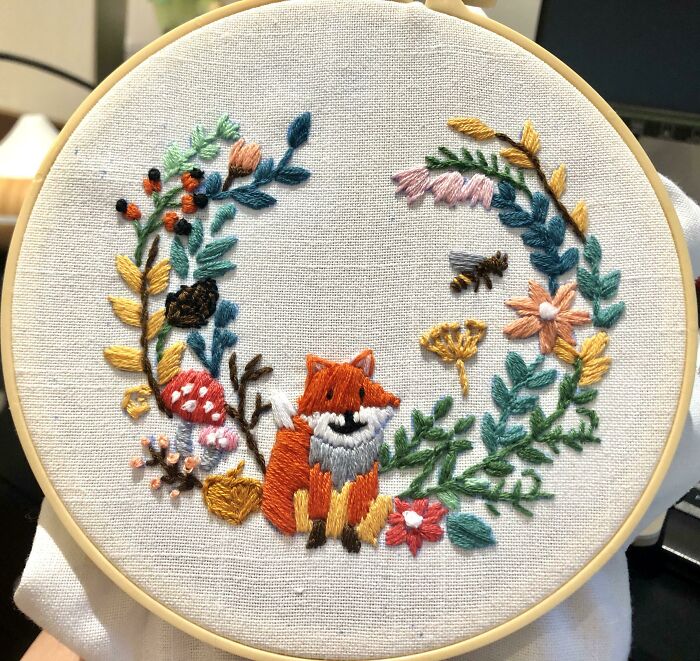 Duck
A 3D Skeleton In The Undergrowth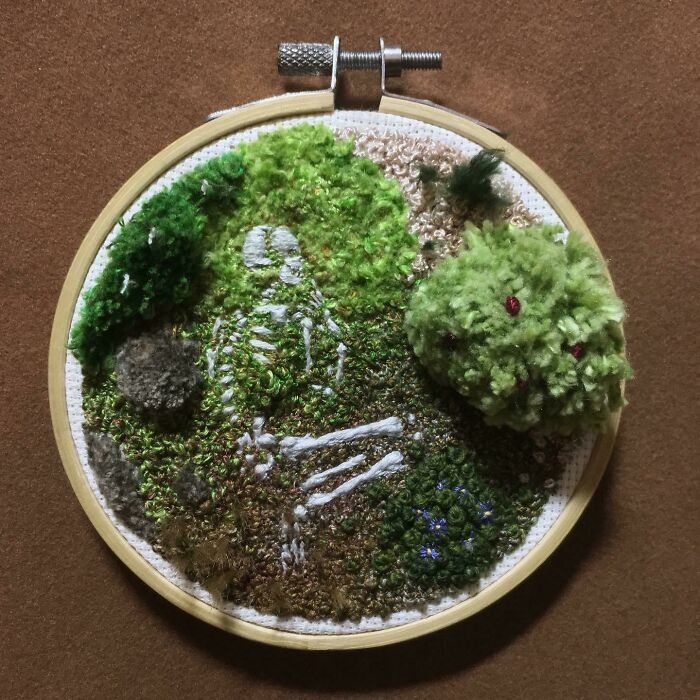 Honey Bee Embroidery On A Guitar Strap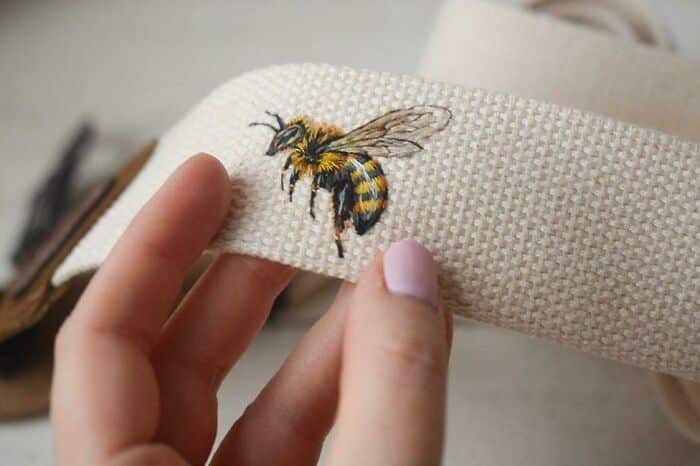 Fish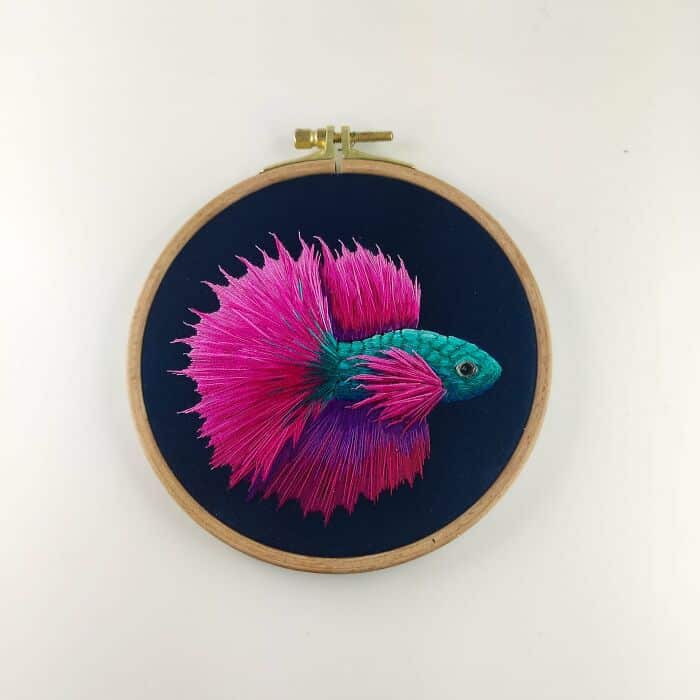 First Time Posting Here, Fourth Kit Completed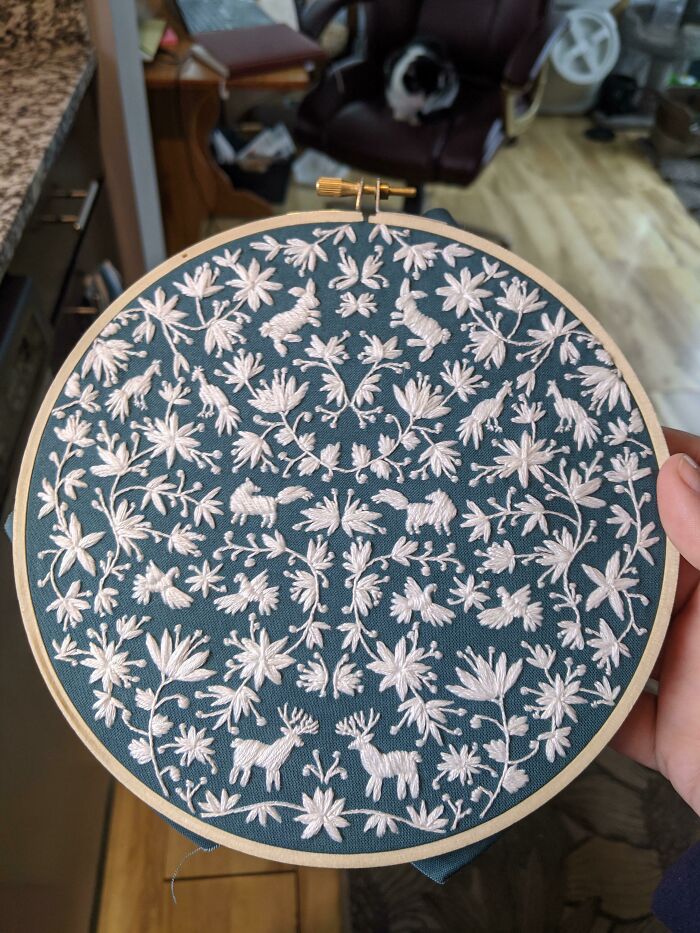 Brand New At Posting On Reddit, But I Brought This Little Pink Cow To Say Hi!! I Hope It… Amooses You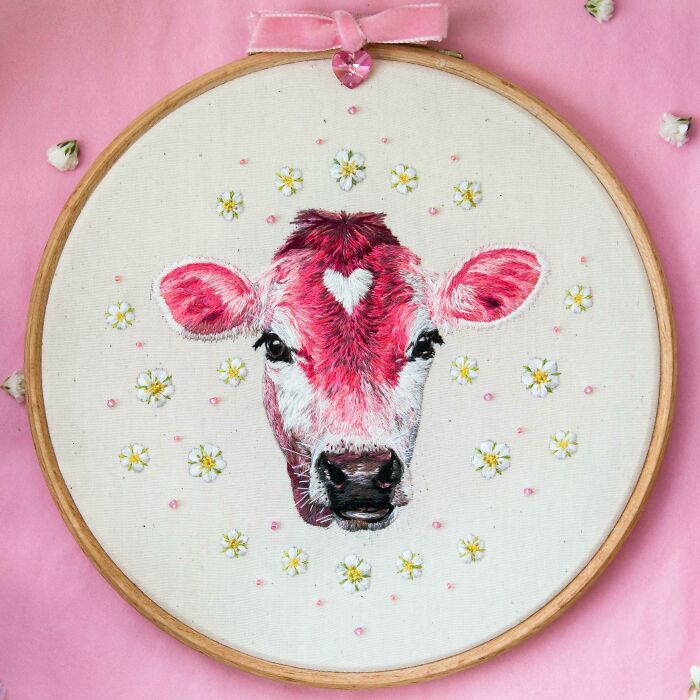 My Take On Homer. I Never Expected How Many Hours (And Meters Of Thread) This Is Going To Take But The Result Was Totally Worth It!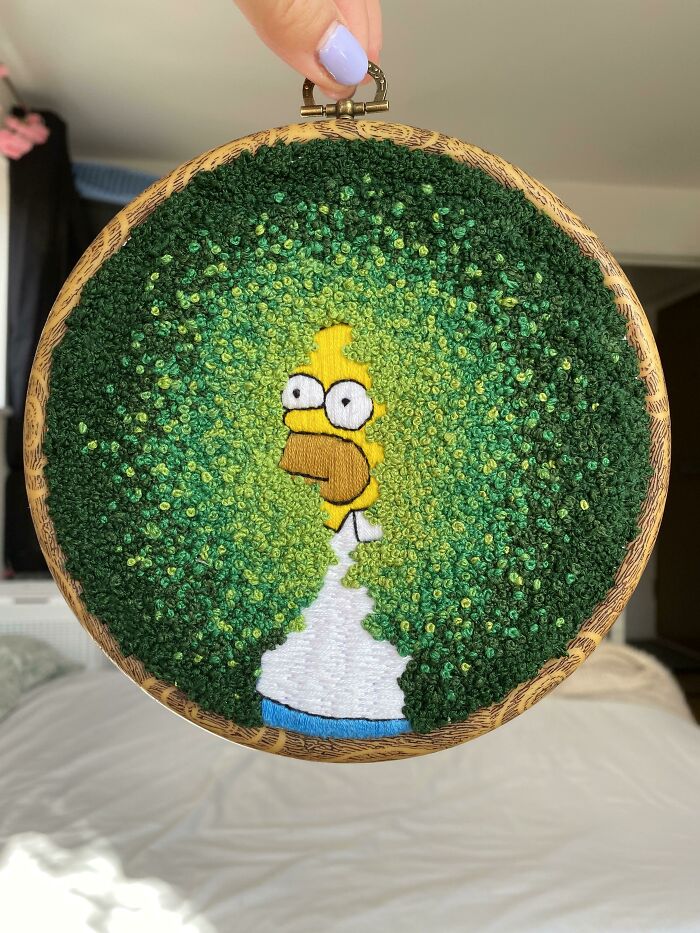 Embroidered My Corduroys Today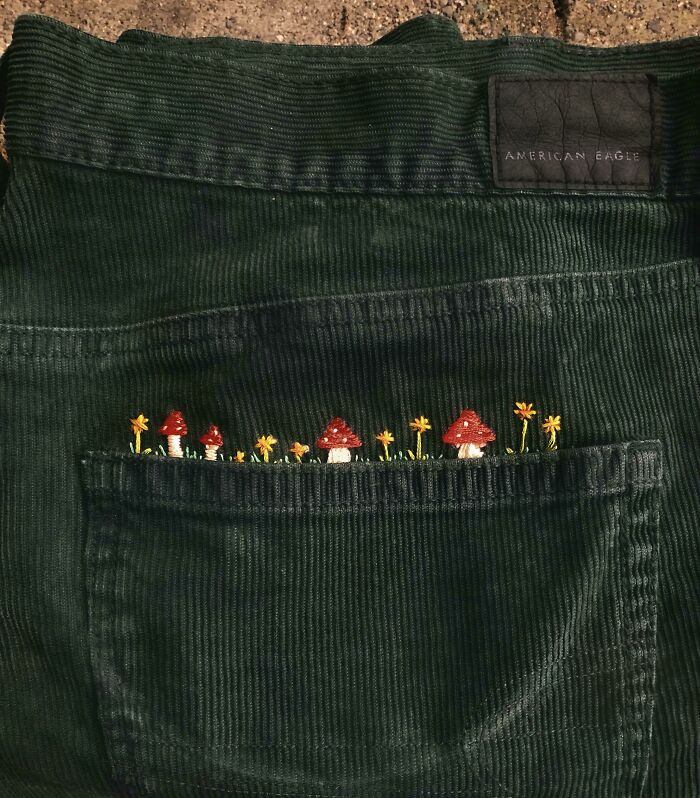 My First Embroidered Landscape! This Took Me 4 Months To Finish!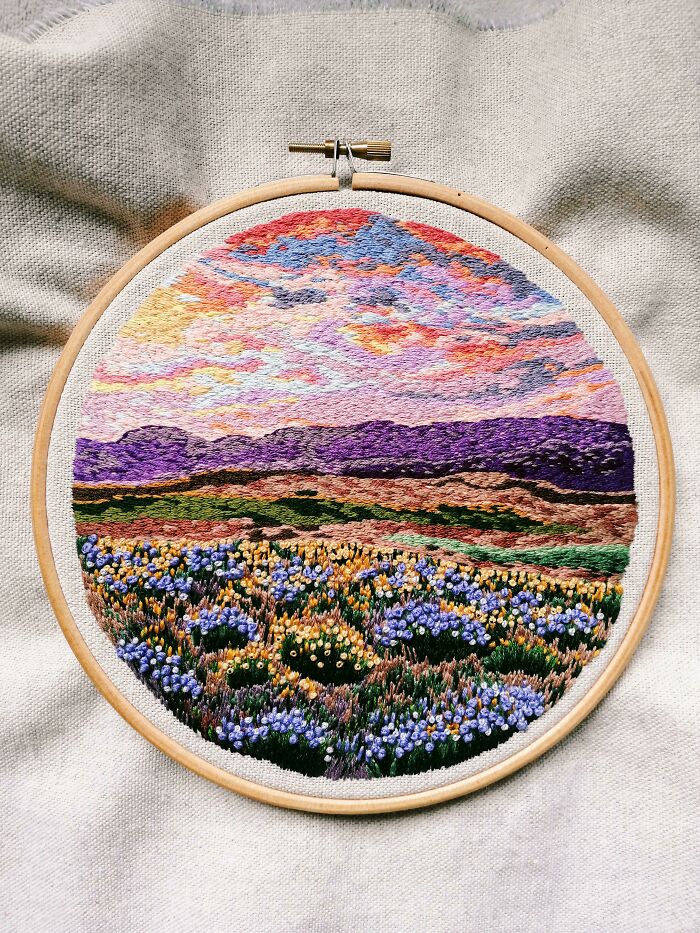 My Girlfriend Just Passed Away But This Was The Last Thing She Embroidered. It's A Bowl Of Ramen, Our Favorite Thing To Eat Together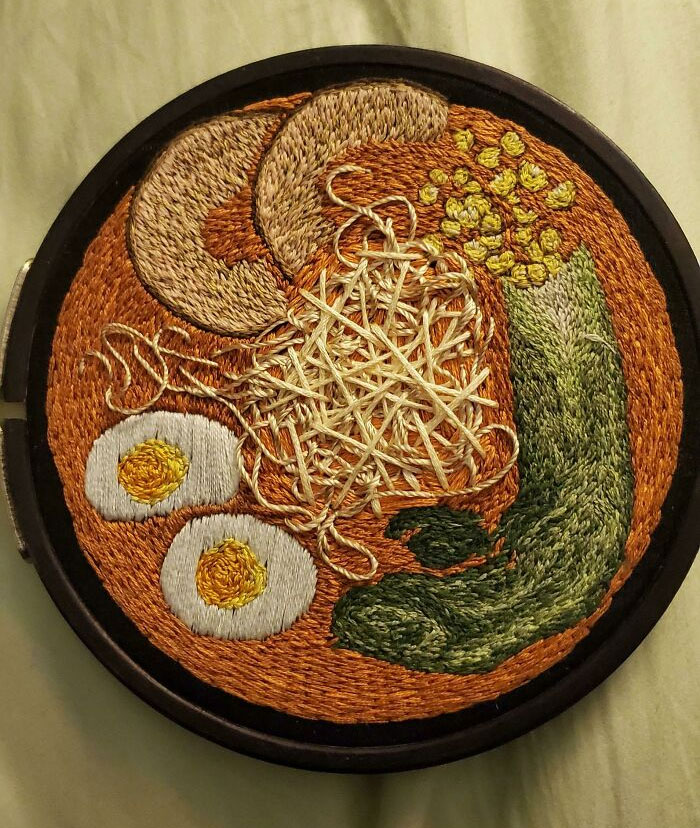 The Finished Little Birdie In Docs!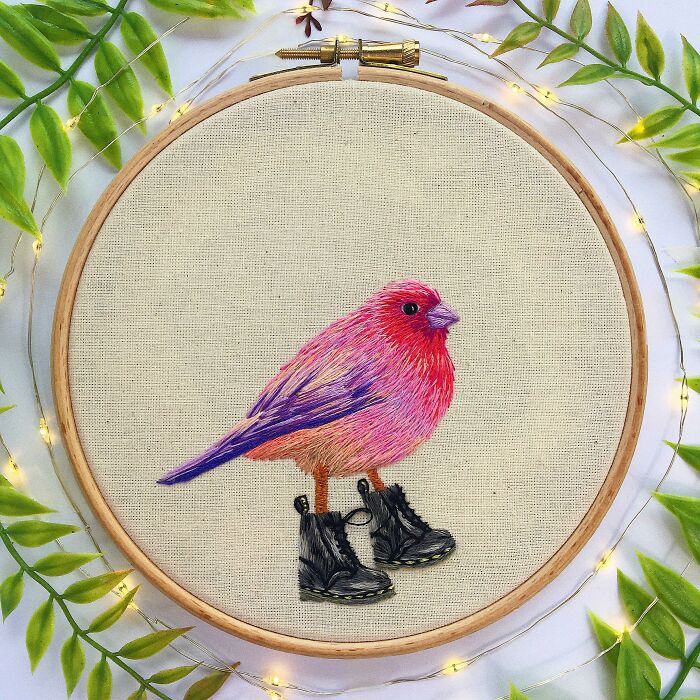 My Most Recent Embroidery! I'm So Proud Of It!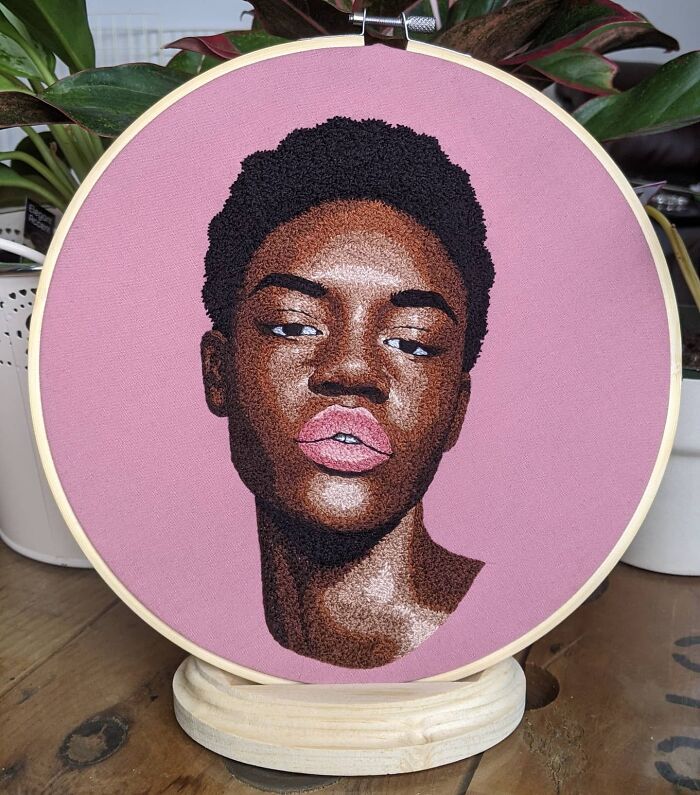 After Years Of Stitching Other People's Pets, I Finally Embroidered My Own Girl: Meet Abby!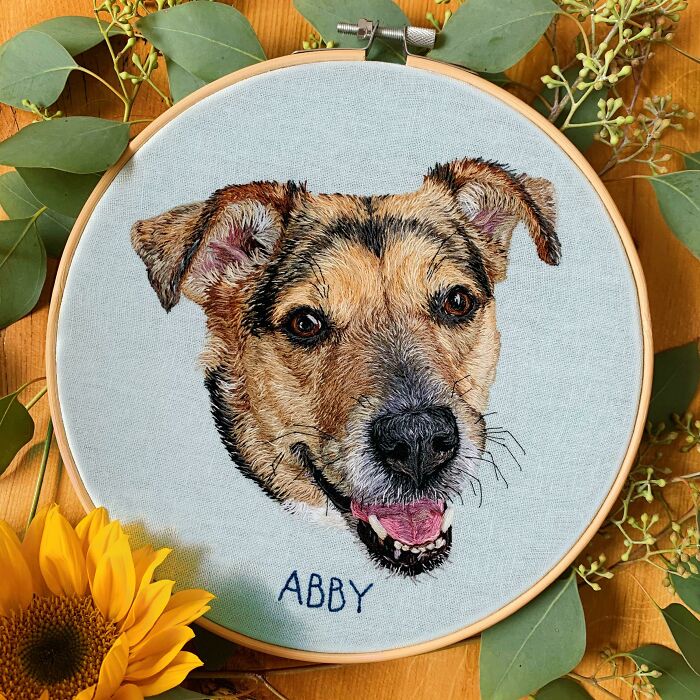 Finally Finished This One For Myself. My Favorite Pusheen Drawing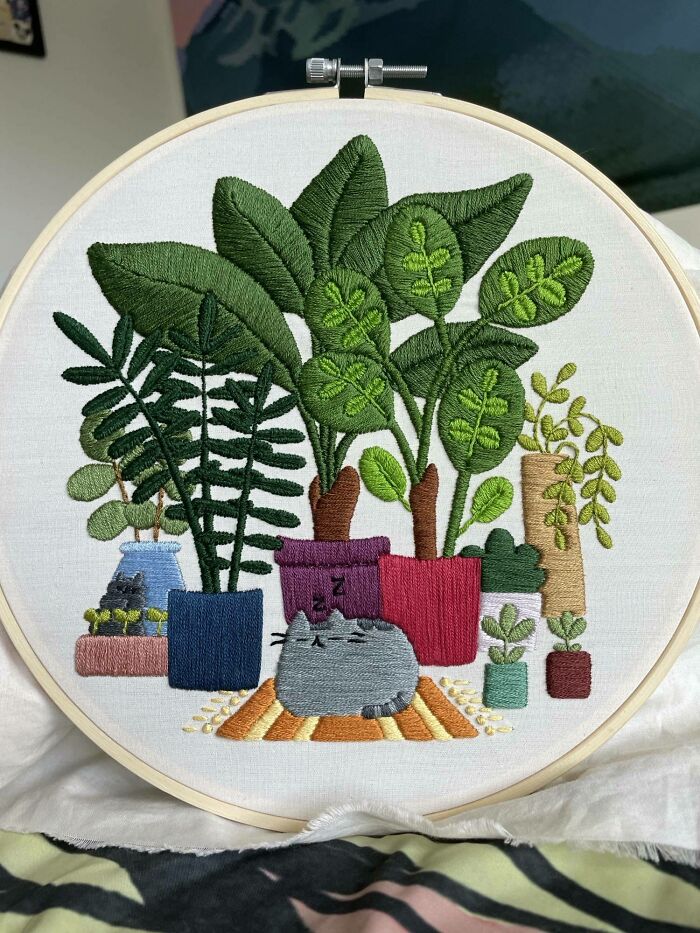 Christmas Present For My Dad. Whenever He's Feeling Proud Of Me He Will Look At Me, Look Down At His Arm, And Say "Right Here, You Used To Fit Right Here" In Reference To Being Able To Hold Me In One Arm As A Baby. I Love Him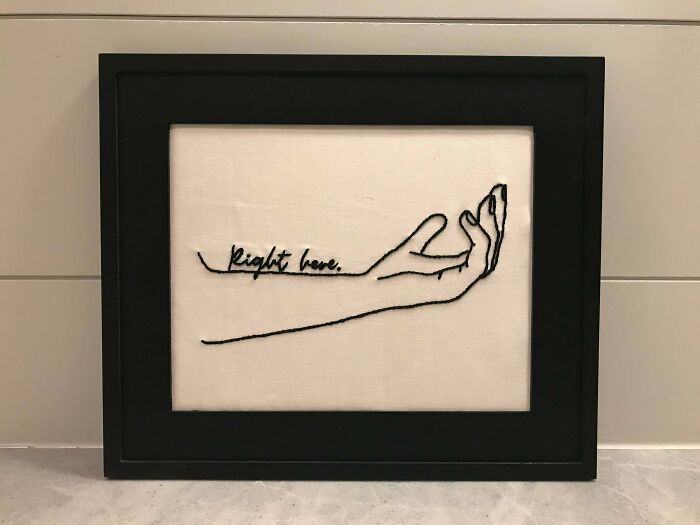 My Second Embroidery Piece – A Scene From 'Howls Moving Castle'