Have you ever been to a thrift store? If yes, you might know about the treasures that are hidden there. These stores have some of the most amazing things and they are available at a great price. 
The craze for thrift stores has increased to a level that now people are joining The 'Thrift Store Hauls' subreddit madly. This online community was started in 2011 and since then, people are sharing the bizarre, jaw-dropping, and cool things that they have found here. 
Scroll down to see them. 
#1 Needed An Emergency Dress For An Event Yesterday And Found One For £6.99 (9 USD) At My Favourite Charity Shop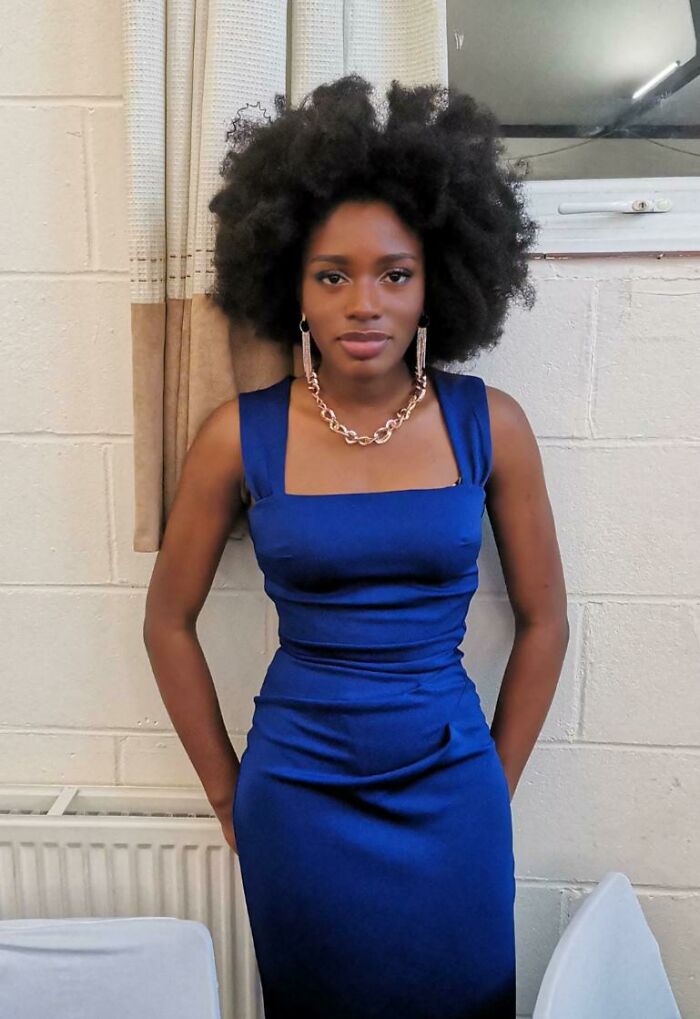 #2 I've Had My Sassy Green Teapot For Years, Just Found His Baby At Goodwill Yesterday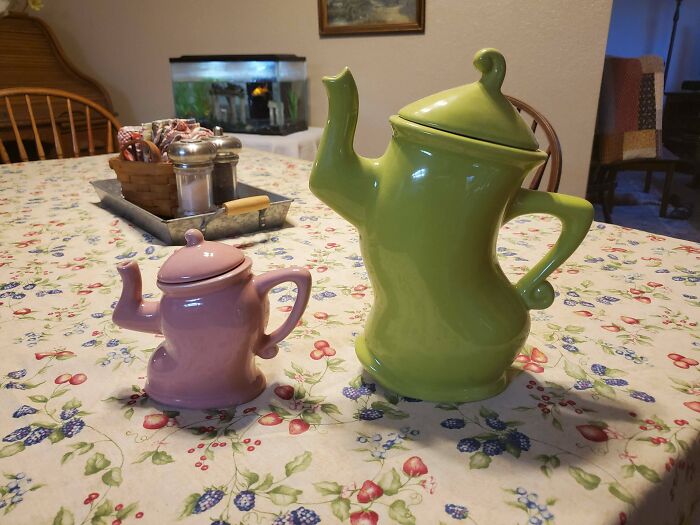 #3 My Friend Guided Me To A Charity Shop That Had A Donation Of Brand New Wedding Dresses From A Boutique; This Had £1595 On The Tag. I Got It For £25 And It Fits Like A Glove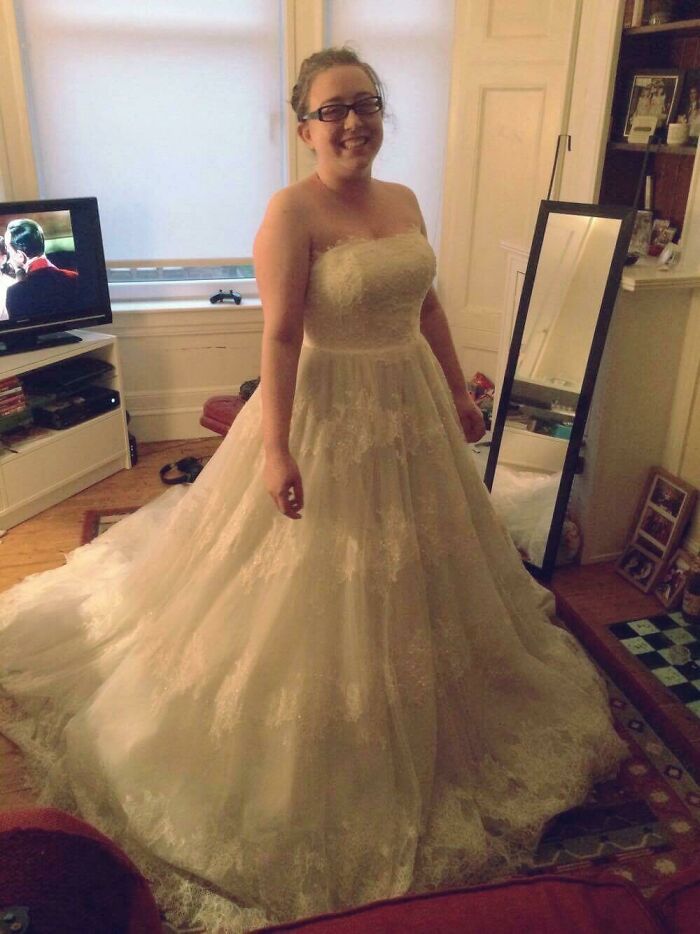 #4 I Was Told This Was A Green Amethyst, And Haggled To $42. Took It To A Jeweler To Have It Appraised—it's A Rare Green Diamond, 4.4 Ctw, Over 100 Years Old, Conservatively Worth More Than $8k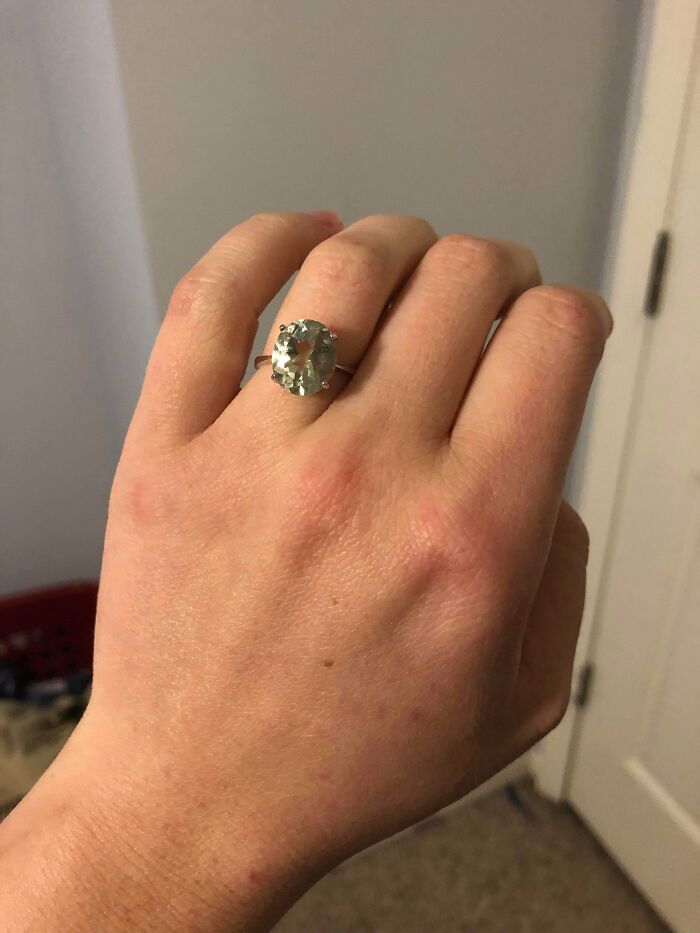 #5 My Greatest Fb Marketplace Purchase To Date. $300. Do I Have Enough Friends To Fill It? No. Do My Dogs Treat It Like A Racing Track, Absolutely

#6 Drove Home In A Snowstorm With This Hanging Out Of My Trunk But It Was Ten Dollars

#7 $30 For The Dresser, $15 For Paint And $25 For Legs And Handles

#8 Went To Goodwill To Pick Up Something, And Saw A Painting That Looked Just Like One My Grandmother Would Have Painted. It Was Her Painting!! To My Knowledge, They Were Sold About 25 Years Ago

#9 75 Cents For This Basket. Cat Was Found For Free At The Dump 5 Years Ago

#10 I Was Starting To Lose Hope That I'd Be Able To Thrift My Wedding Dress. I Bought This Today For $60

#11 I Thought I Was Hallucinating, All For Under $25

#12 Brooks Brothers Suit, $10, Community Aid. Tie, $2, Salvation Army. Waited Til Some Nice Weather To Wear It

#13 Picked Up This Witchy 1940s Era Coat Today For $20

#14 30 Years Ago My Late Great Grandfather Shut Down His Men's Clothing Store. Today I Bought A Suit Tailored By Him Nearly 400 Miles Away In A Goodwill

#15 I'm An Opera Singer. Guess Who Found This $1000 Chiara Boni Gown For $15 At Salvation Army

#16 $2. The Lady Had Absolutely No Idea Who These People Are

#17 Thrifted Everything Here. Took Us A Few Years But It Was Oh So Worth It

#18 Got An Old Antique Hardware Store Cabinet From Offerup For $100 – It Has 72 Drawers & Spins

#19 Just Found This Beauty At A Yard Sale For $20

#20 Thrifted This Pink Velvet Bench Never Used For $175 And I Am Over The Moon

#21 Found The Perfect Mug Today At My Local Savers! Only 89¢

#22 Went To A Vintage Shop For The First Time Last Week. Found This 1960s Dress For Nye And Couldn't Leave It Behind

#23 The Best $1.99 I Will Ever Spend In My Lifetime

#24 Got This Amazingly Detailed Rug (Or Tapestry?) For $30 Recently. A Little Pricy And Maybe Not Everyone's Taste, But I Love It. After A Thorough Cleaning, It's Classing Up My Closet Floor

#25 Navajo Rug I Found At Goodwill. I Got It For A $1.49. Other Rugs By Same Weaver Are Valued At A Minimum Of $2,500

#26 I Found This Dress For An Upcoming Wedding. The Tags Were Still On And It Has Pockets

#27 Here's My Mums Entirely Thrifted (And A Little Modified) Mary Poppins For World Book Day – She's A Primary School Teacher And Likes To Get Involved

#28 Full Length 100% Wool Ralph Lauren Coat For $12

#29 The Thrift Gods Were Once Again Gracious To Me, I Got That Suit Jacket Several Months Ago And Just Yesterday Found The Matching Pants At Goodwill

#30 Thrifted Vintage Gown That Resembles The Lamé Dress Marilyn Wore. I Did Not Nail The Pose, I Know

#31 A Friend's Student Housing. Everything Is Thrifted/Acquired From Family. Every Piece Of Furniture Was Under 20€

#32 My Wife And I Bought Our First Home, A 70s Mod House, And I Can Finally Put My Collection Of Almost Entirely Thrifted 70s Space Age Furniture In It. Here Is The Upstairs Living Room, Plenty More Rooms To Work On Now

#33 Probably My Favorite Purchase Ever! $3 Vintage Wedding Dress

#34 Calvin Klein Slim Fit Suit And John Varvatos Shoes For $16.00

#35 I Found This Gorgeous Green Dress At My Local Arc For $15 And Knew I Couldn't Leave The Store Without It