We all have seen in Disney movies how Aladdin's cave had the best treasures hidden in it. Similarly, thrift stores, flea markets, and garage sales are no less. That's where the Weird Secondhand Finds That Just Need To Be Shared comes into play. It is a Facebook Group dedicated to shares the odd things that people find in the most unusual places.
We bring you a compilation of the best oddities that we came across on the group. So without further dealy, scroll down to check out our favrouits. Also, vote for your personal choices.
#1 This Stain Glass Whale Light Measuring 4′ Long Was Going To Be Thrown In A Dumpster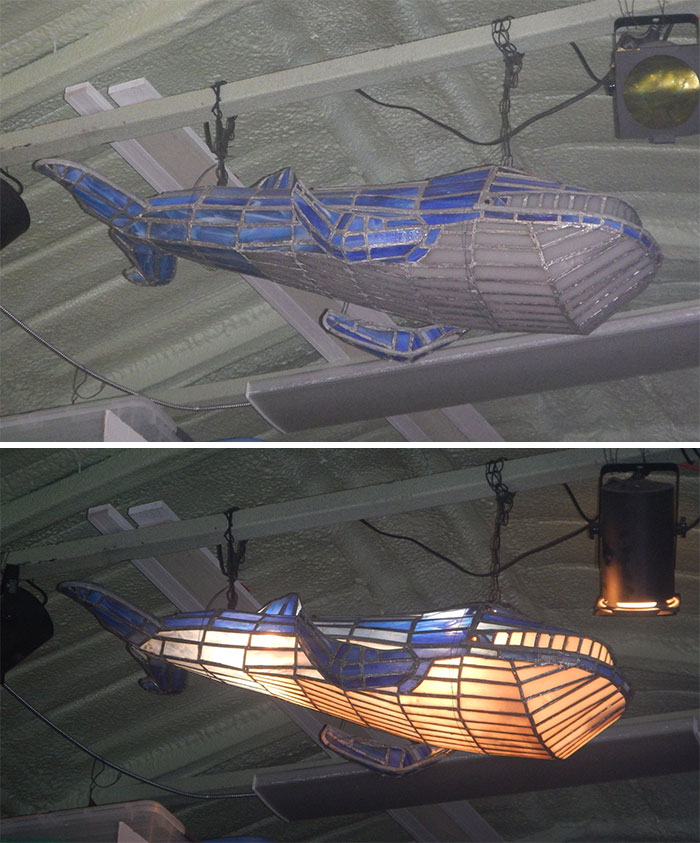 #2 My Greatest Thrift Find Ever. When I Bought It I Only Thought The Dots Would Glow. I Was Shocked When I Turned It On!! Best $10 I Ever Spent. Hope House Foundation Thrift Shop, Norfolk Va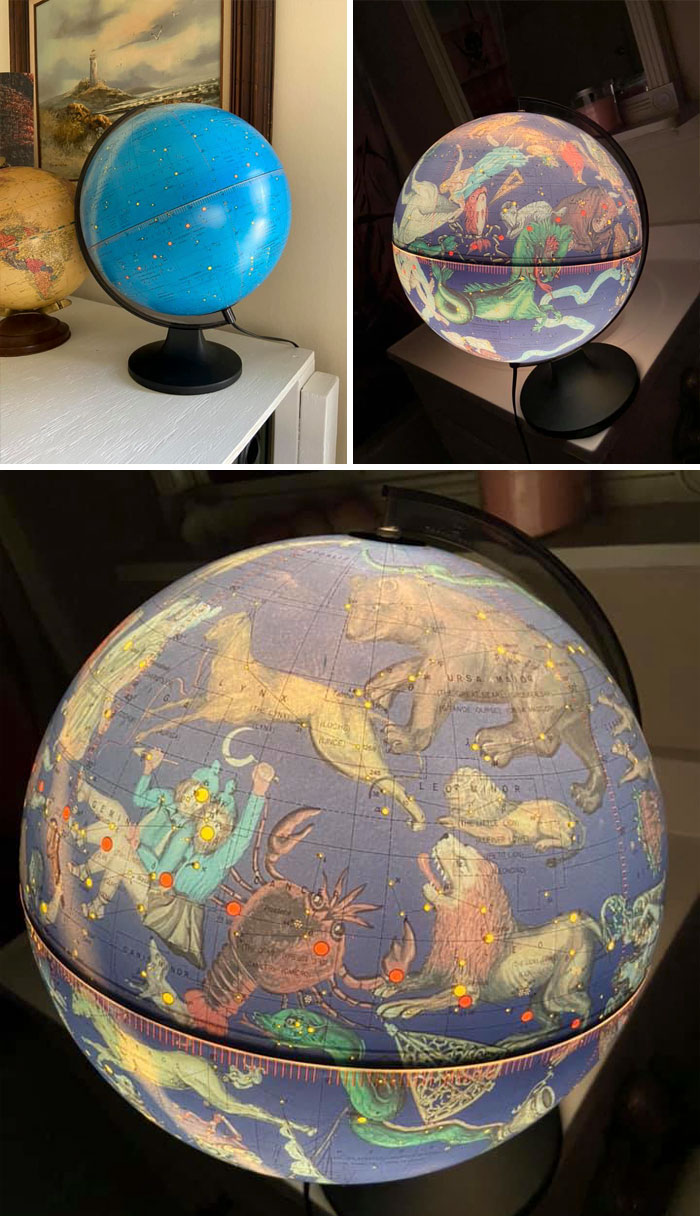 #3 My Wonderful 99 Year Old Grandad Is Moving Into A Nursing Home. We Are Cleaning Out His House And I Was Given This, Now One Of My Favourite Possessions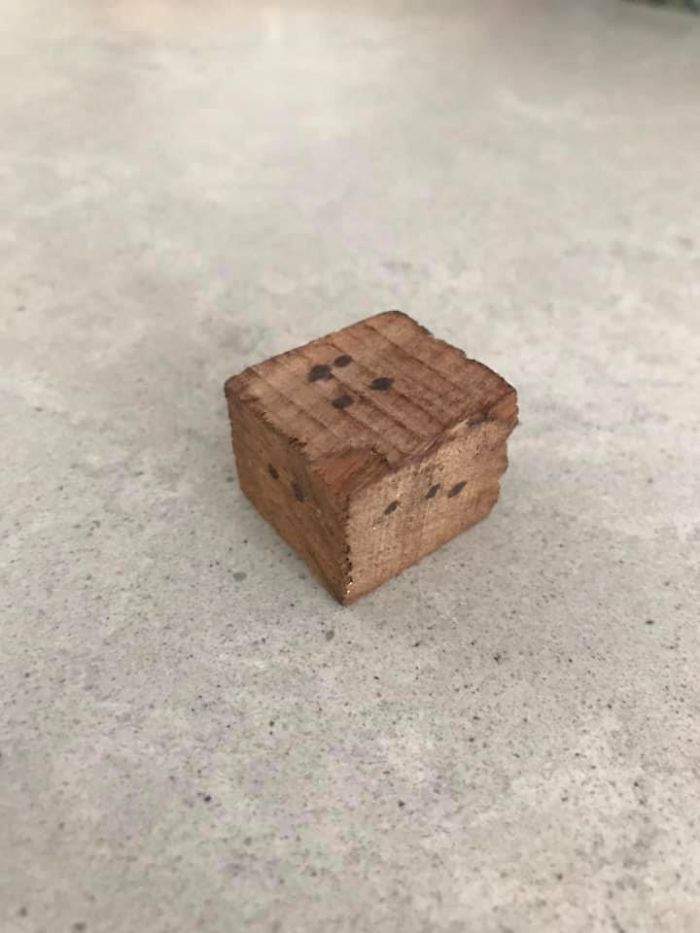 "My family and friends have always had a love and passion for interesting and unusual things, and we had been texting each other photos of items that we saw (and often purchased) in thrift stores and at yard sales for years. My best friend and I were chatting on Christmas Eve one year and it occurred to us that it might be more fun to share our photos in a Facebook group, rather than via text so that it would be easier to go back and see what each of us had found, and to have a record of what we had seen through the years," one of the founders told us about how things first got started.
"It really all started as a gathering place intended for our friends and family but we left it as an open group purely because it never occurred to us that anyone outside of our circle would share this odd interest we have."
#4 I Went Thrifting And Did Not Expect To Find This Year's "Easter Dress" In All Its Glory Hanging Before Me!!!!!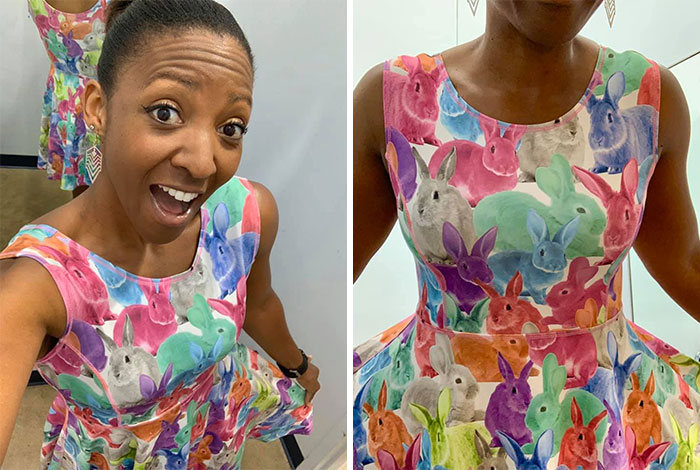 #5 I Found This Old TV When Cleaning Out In The Attic In My Grandma's House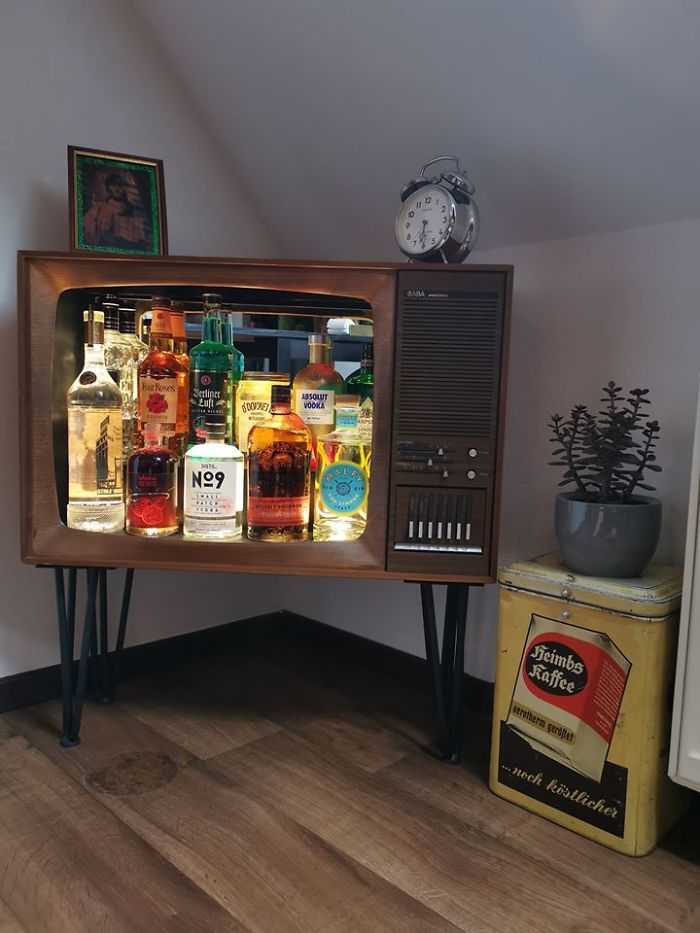 #6 My Granny Had Given Me My First Crystal Cat When I Was Roughly In The 4th Grade (Mid 90's)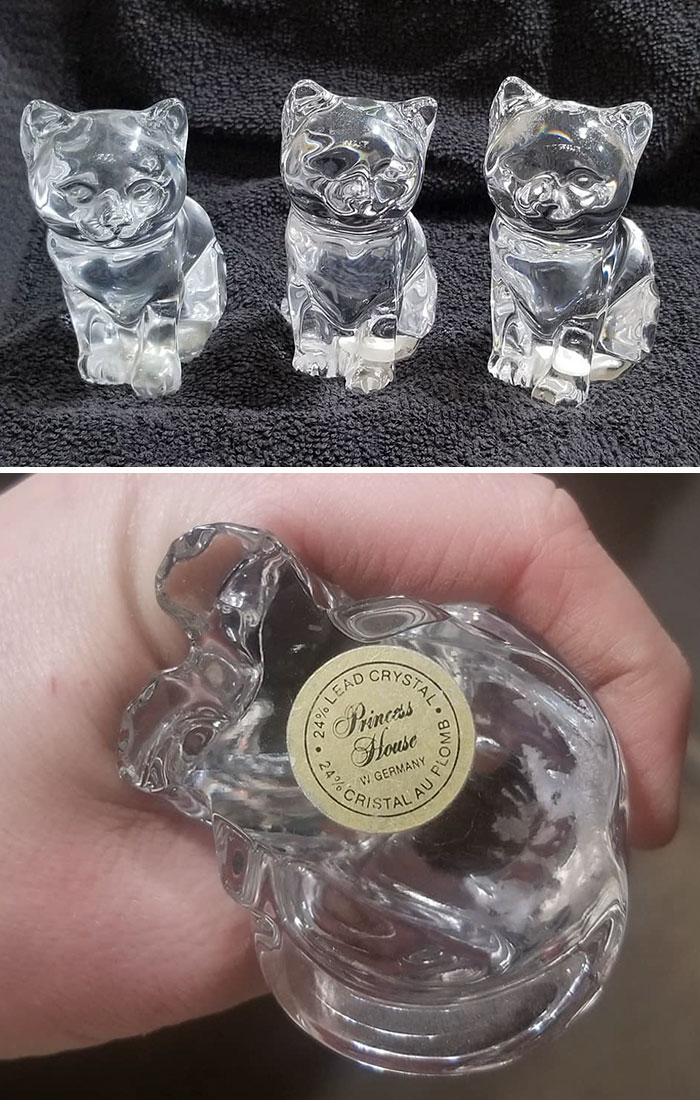 The co-founder said that slowly but surely others started to join the group. "I panicked for a moment but then I thought, 'Heck, it will be intriguing to see what other people have to share. Why not?' Originally, we expected to have about a dozen members; when strangers started joining, we thought maybe we'd get to a hundred. Now, three years later, we're approaching the two million-member mark!" The group currently has over 1,875,000 members.
"Who knew that what we all thought was a niche hobby actually has a huge passionate community behind it that just needed a clubhouse to gather in? Witnessing how people connect in this group is what keeps us passionate about running it," they said. "I personally put between thirty and forty hours a week into moderating the group but every time I see how much joy it brings people, I'm reminded why it's worth doing all the work it takes."
#7 My Mom Was Born 1939, The Year Snow White Was Released. She Passed Away In March And As I Have Been Cleaning Out Her Home, I Found This Beautiful Blanket Made For Her, By Her Grandmother When She Was Born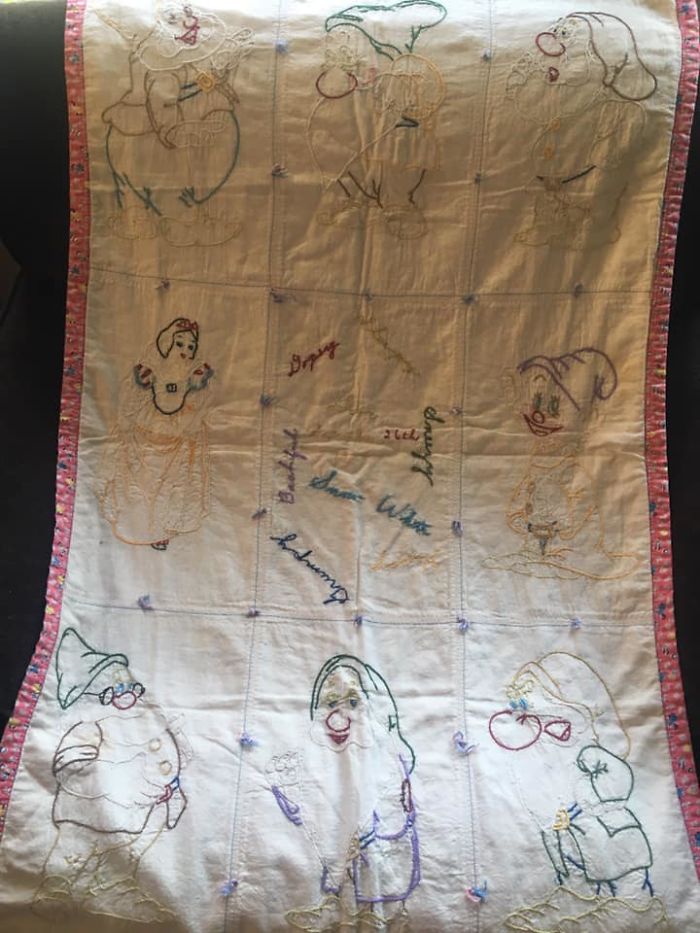 #8 My Collection Of Flower And Bug Brooches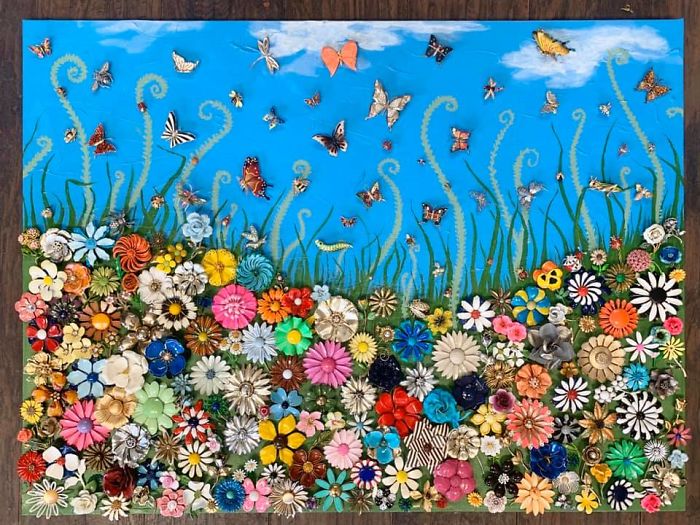 #9 This Is By Far The Coolest Thing I've Ever Found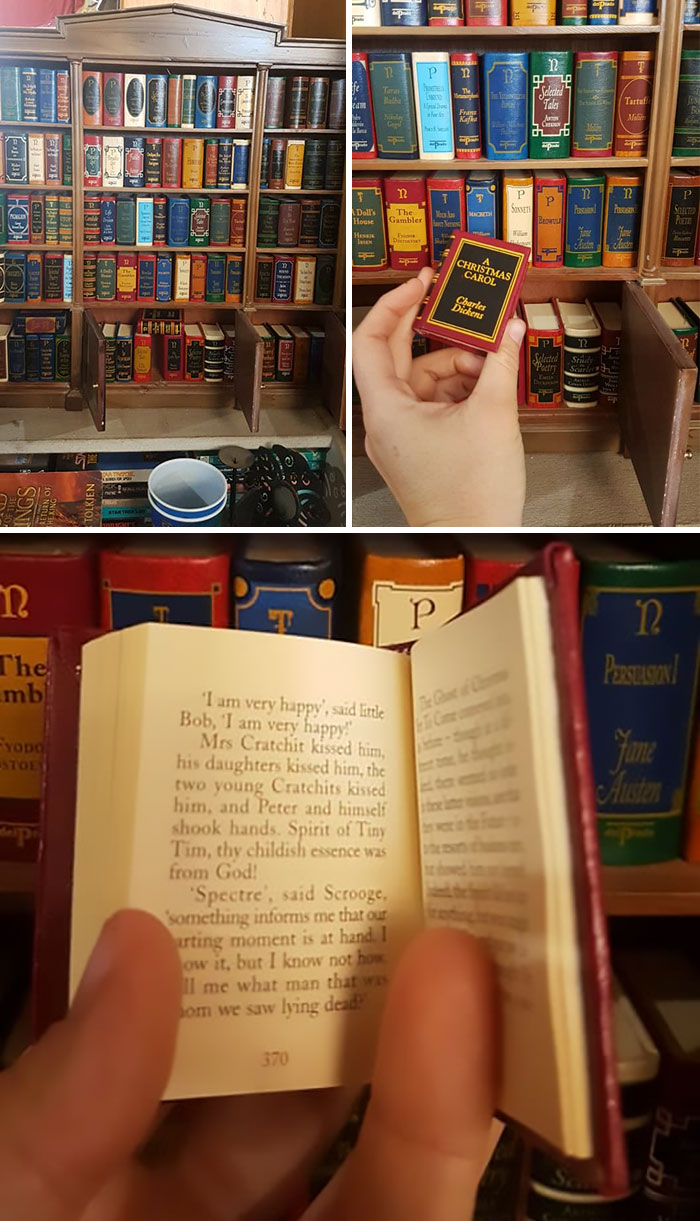 #10 My $2 Yardsale Find Today! Already Had The Perfect Plant For It Too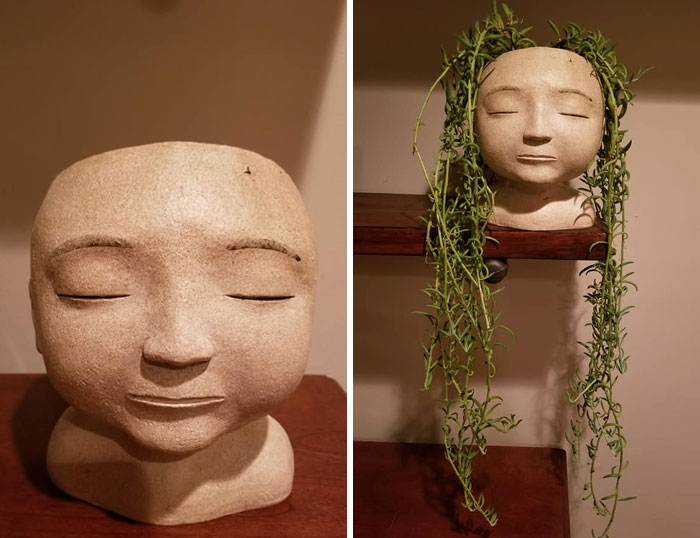 #11 Someone Might Ask Themselves While Browsing The Racks At Goodwill, "Who Would Wear A Long Sleeve Iridescent Sequin Crop Top?" Well The Answer Is This Sparkle Bear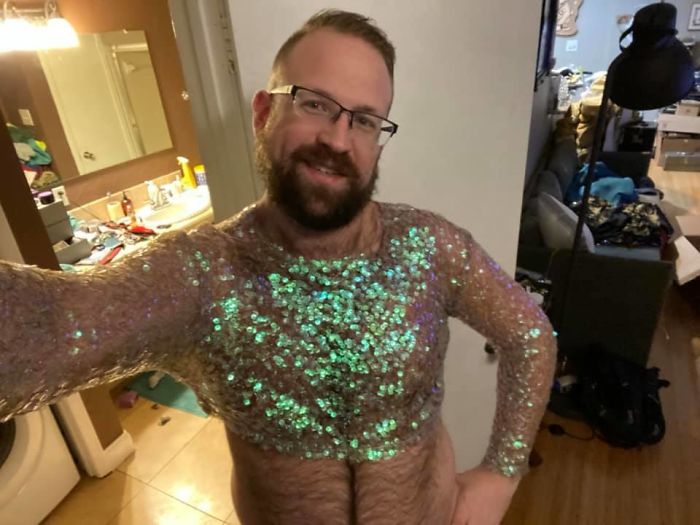 #12 My Husband And I Bought Our House Last December. I Just Noticed The Doorbell Plate Recently. It's The Four Seasons Depicted, And I Think It's Pretty Cool!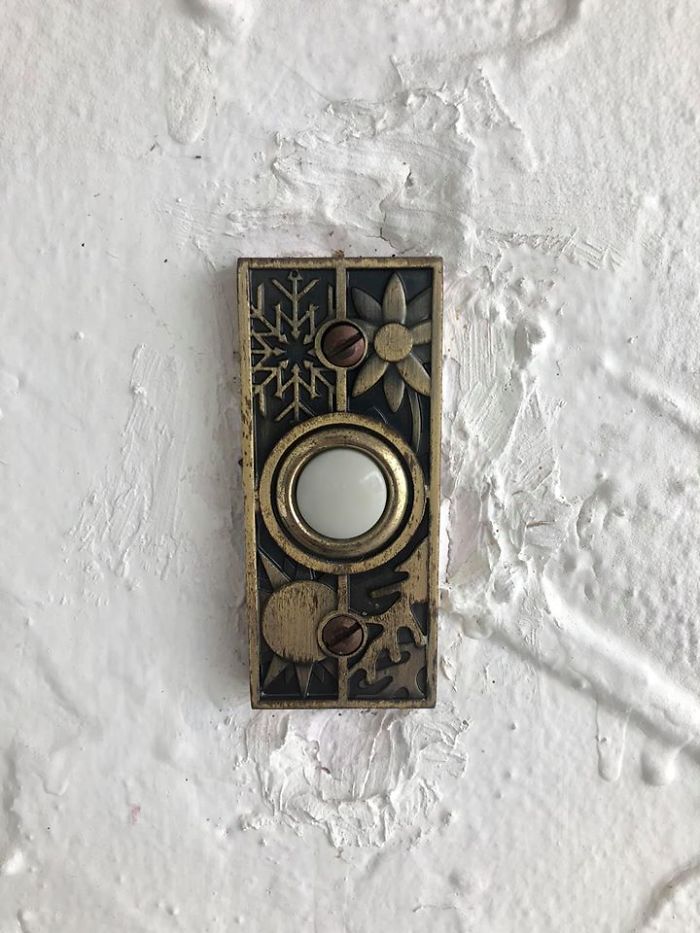 "Some of the most popular posts in our group are people modeling some marvelous, wacky, and amazing outfits they've found. And they somehow always manage to look incredible in them. There are a lot of outfits that people have secretly desired in the past, maybe even tried them on, but ultimately passed them up because they felt silly wearing them," the founder told Hiptoro.
#13 Went Antiquing In A Small Town (Woodbury, Tn) Today And Found This Completely Adorable Little Fridge Full Of Office Supplies! Yes, That's Right… Office Supplies!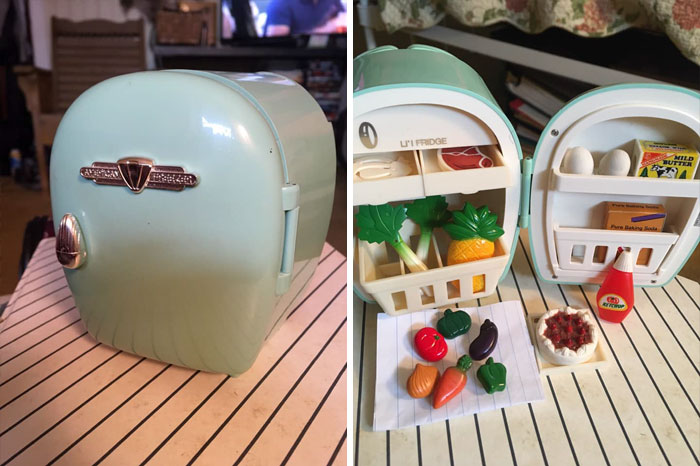 #14 When Someone Is Selling Their Intricate, One-Of-A-Kind, Hand-Carved African Bed, You Immediately Spend Your Entire Stimulus Check To Bring It Home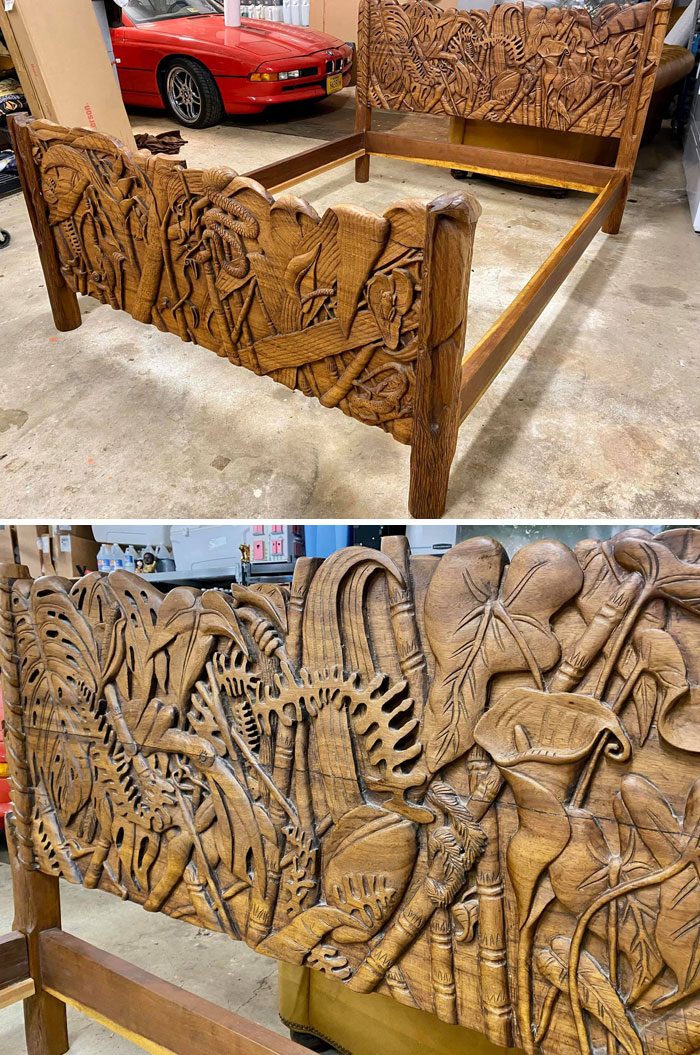 #15 This Is Mr. Dave Velociraptor Or More Commonly Known As Dave The House Dino. I Rescued Him At Christmas Time From The Side Of The Road, He's Made Up Of Welded Parts Of Scrap Metal And Sits Proudly Guarding My Front Door In Western Australia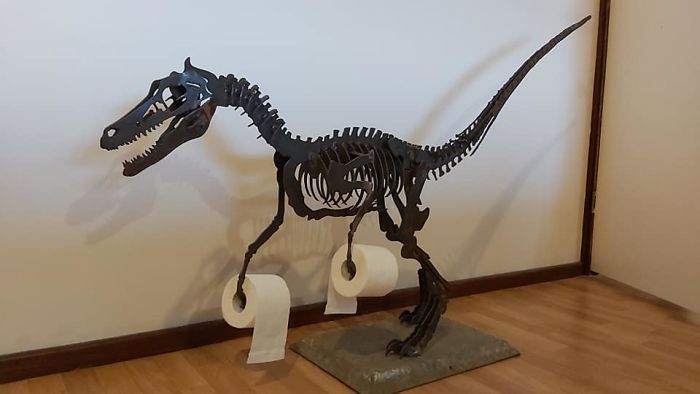 "Now there's this whole giant community coveting that jean jacket covered in rhinestones and decoupaged pictures of cats. Items others may have overlooked in the past as being too strange for public consumption, our community fully and wholeheartedly embraces."
They added: "We wouldn't want it any other way. It's truly beautiful to see people celebrating their weird with fervor."
#16 Found This Little Bow Tie At Salvation Army In Vernon Ct. Perfect For My Little Man, Hamilton! Just Lookit Himbs!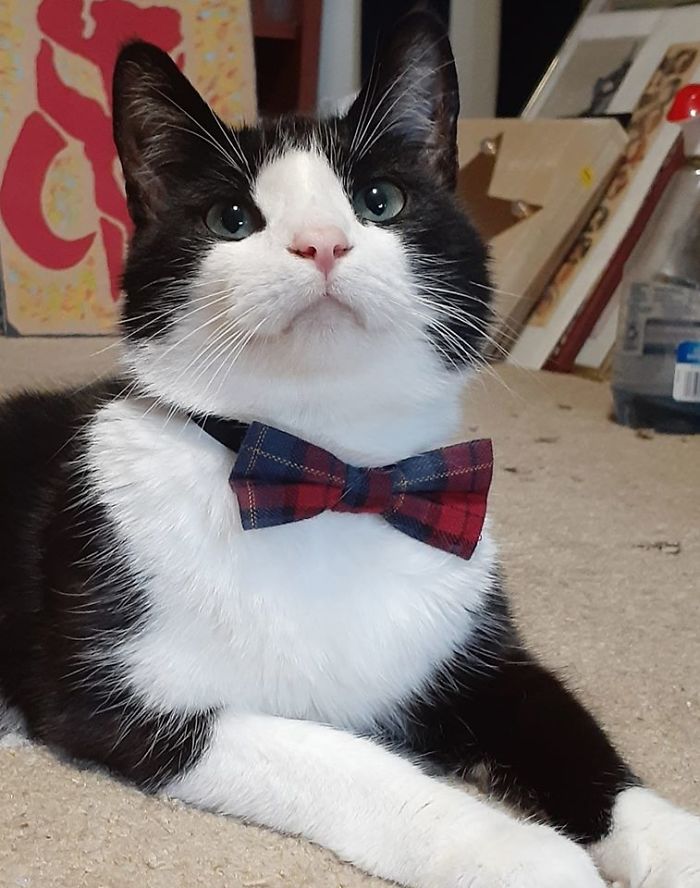 #17 I'm Not Sure If This Colorful Whatchamacallit Is A Dress Or A Shirt But I Found It On The Floor At The Local Thrift Store In Lewisville Texas. Yes It's Came Home With Me, Will Wash It And Y'all Know I'm Going To Rock It!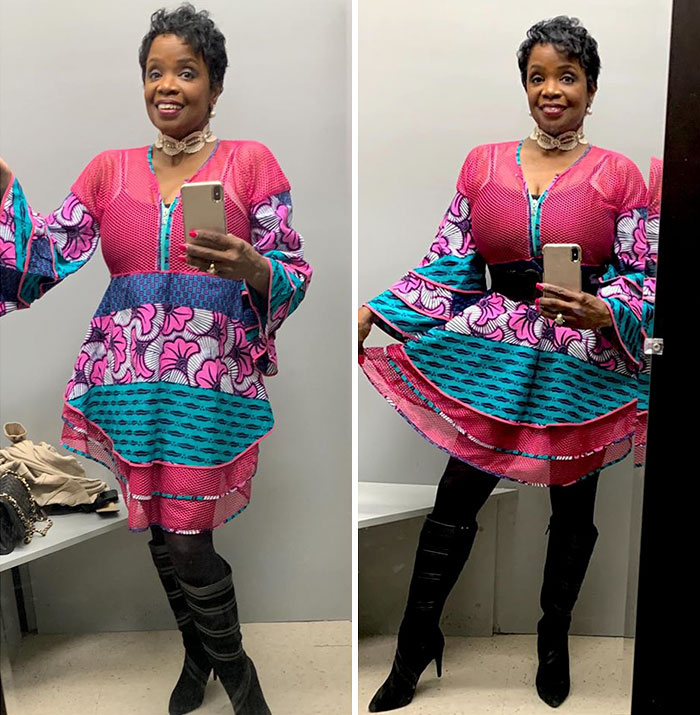 #18 My Heart Fell In Love. The Second I Saw This Chair I Knew It Was The Perfect Candy Stash Chair… Turns Out It Holds Gummy Bears And Fruit By The Foot Perfectly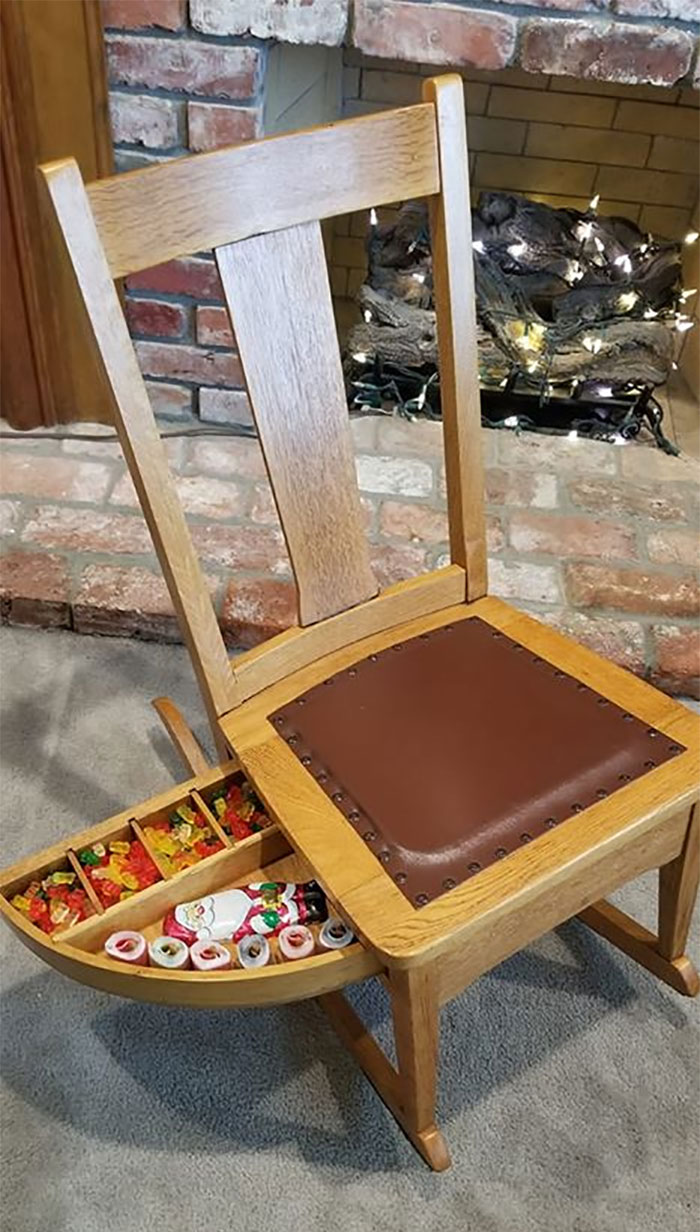 #19 Found A Matching Brooch For My Tattoo While Antiquing In The Georgetown Tx Square. I Did Get It For A Whole $22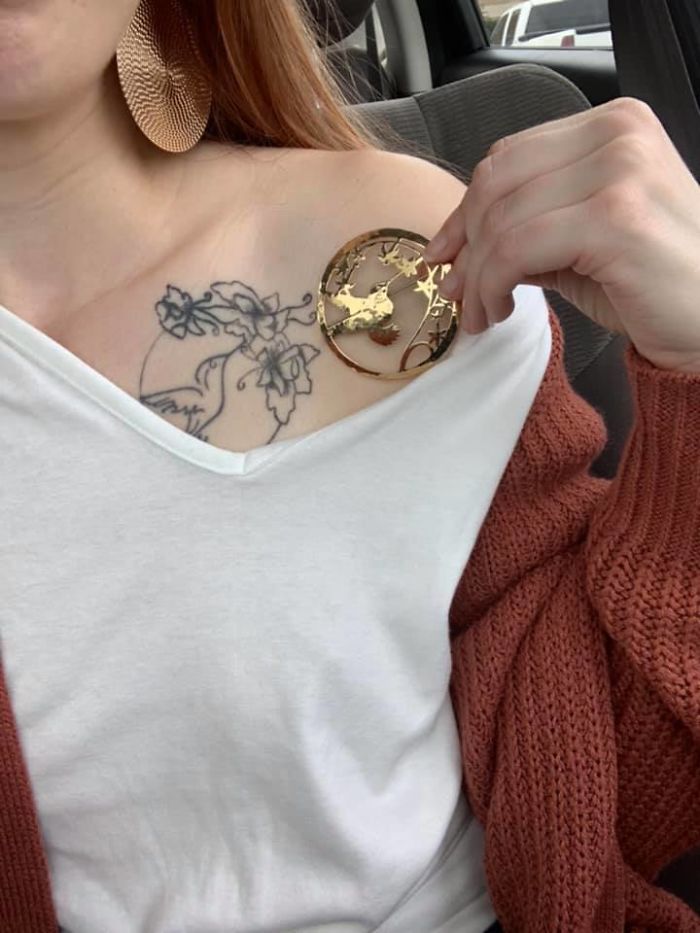 #20 I Found This Door Knocker At A Jumble Sale Well Over 10 Years Ago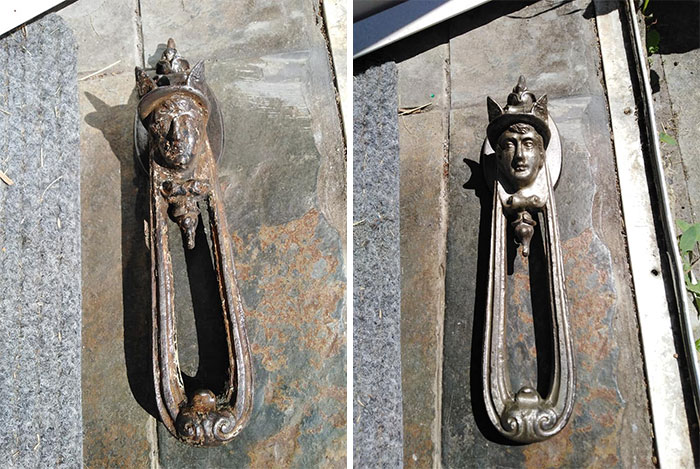 #21 Never In My Life Did I Ever Think I Would Own Something As Beautiful As These Opera Glasses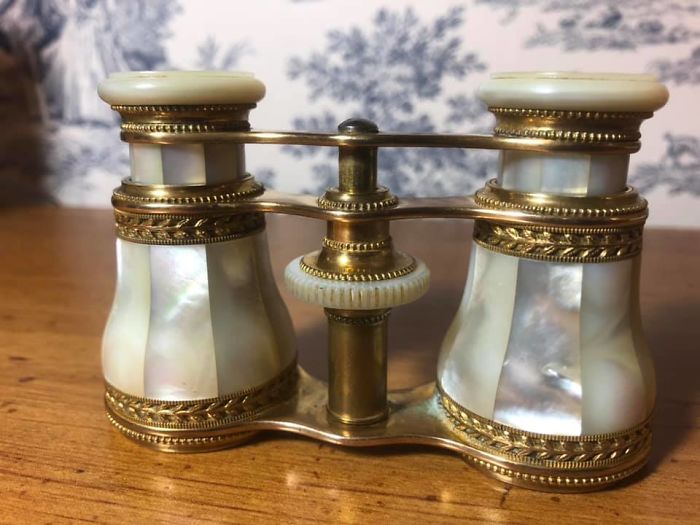 #22 From Goodwill The Force Was Strong With My 6 Bucks!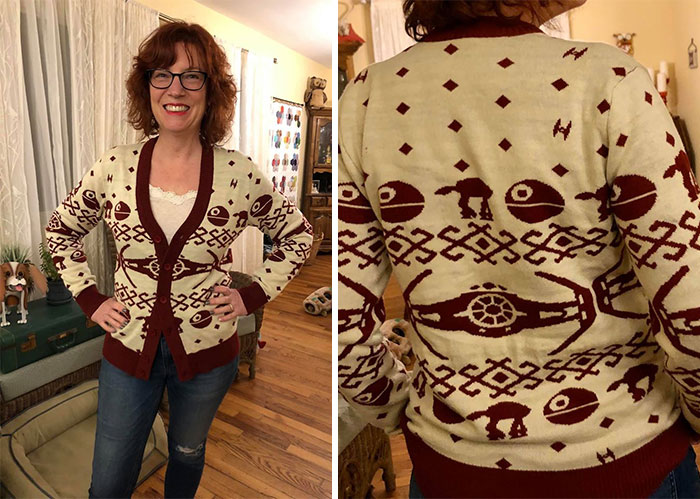 #23 It's A Kinetic "Six Man Clock" Sculpture By Gordon Bradt. It Looked Intricate And Artistic So I Did A Quick Google And Discovered There Are Two On Ebay Listed For $600 (Non-Functioning) And $1250. It Was $20!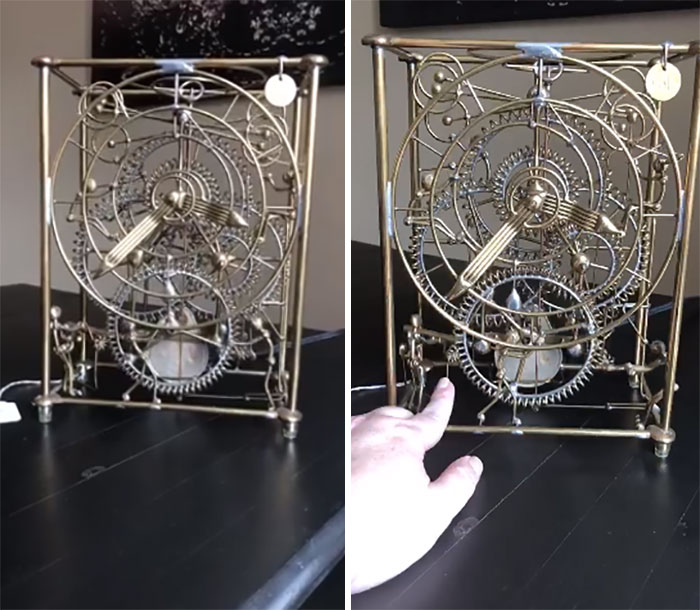 #24 Me: This Green Sequined Whatever It May Be Is Awesome, But Where On Earth Would I Wear It. Also Me: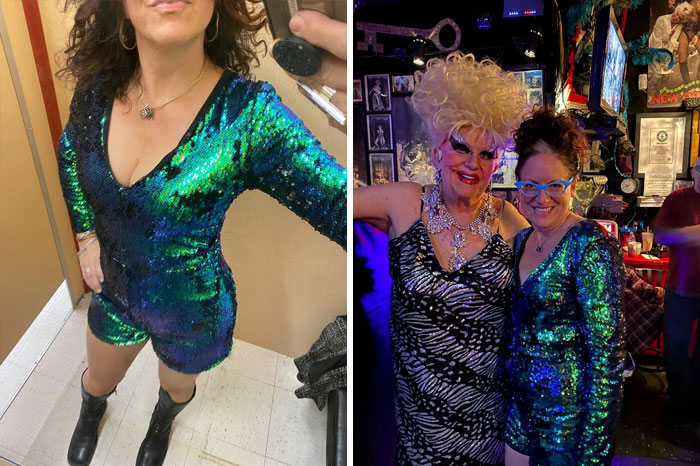 #25 Chippo The Hippo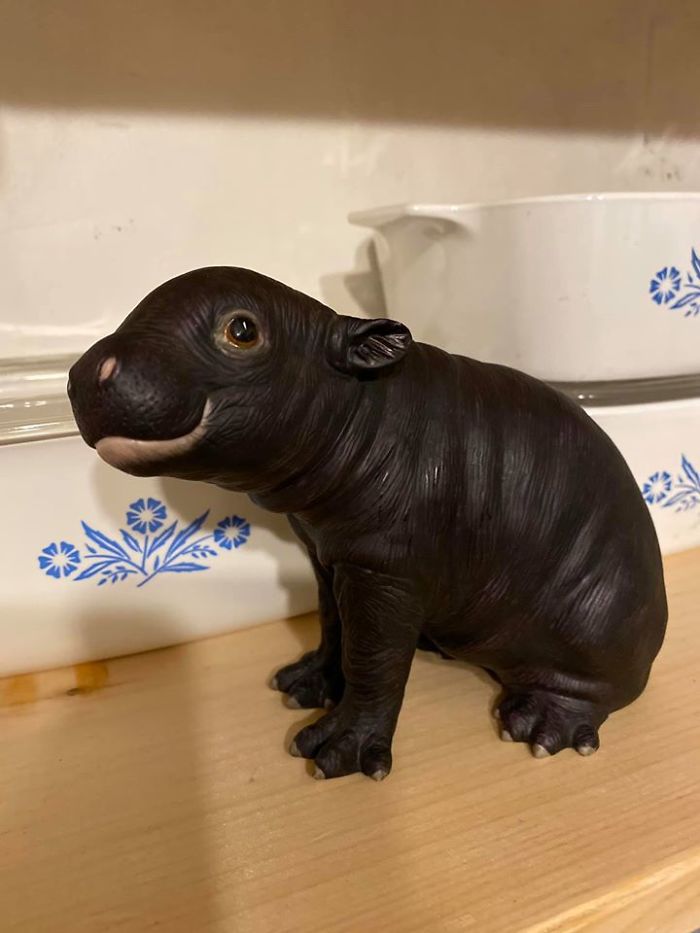 #26 My Awesome Goodwill Find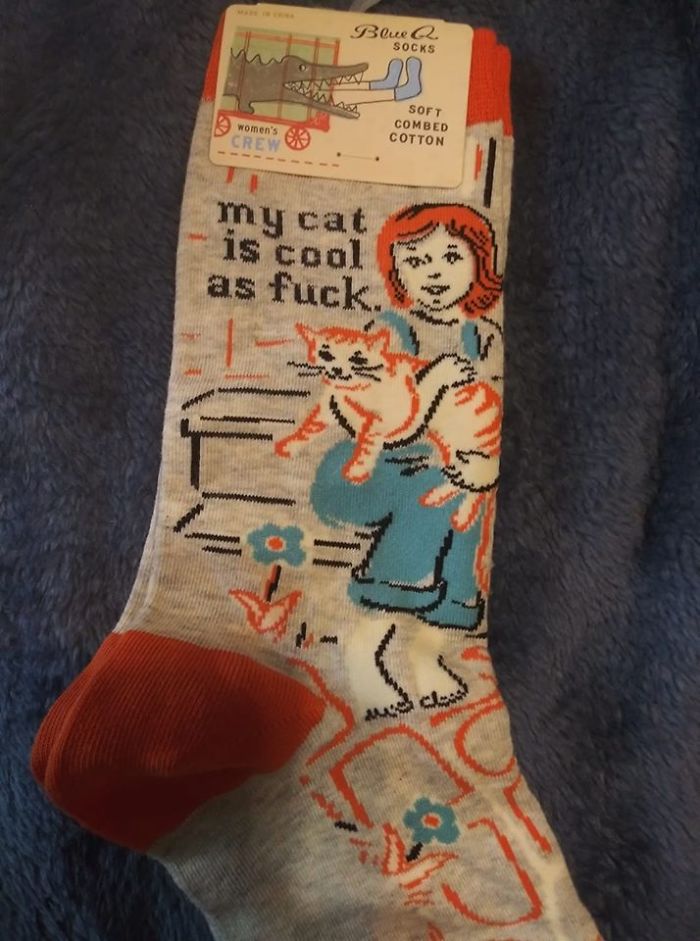 #27 Thrifted Plant Stand From Tollbooth Antiques In Columbia Pa. The Guy Made This From Vintage Retro Tables That Came Damaged Or Stained!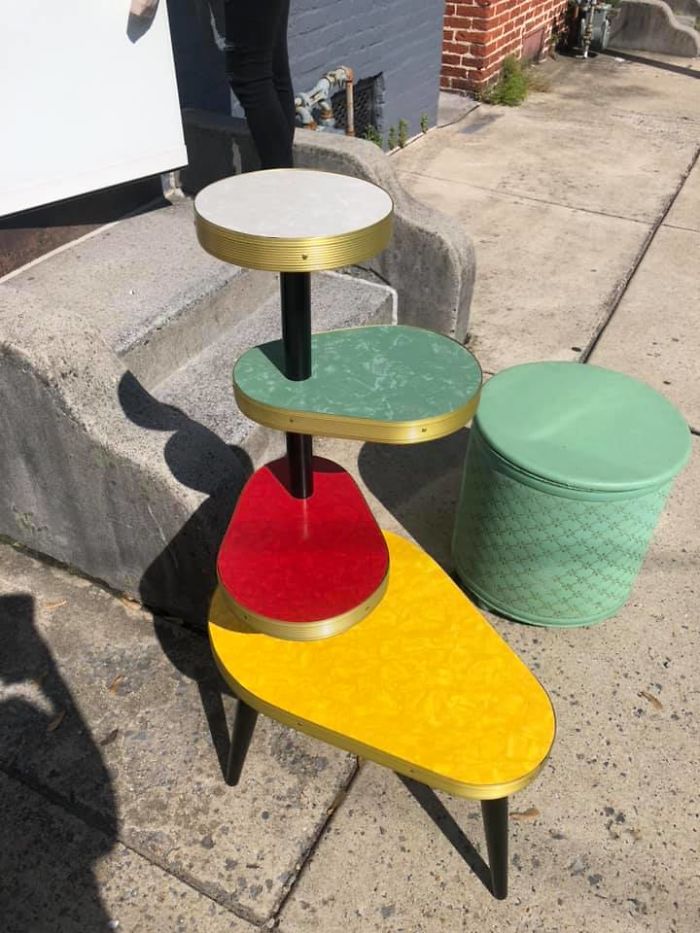 #28 Picked Up This Cute Little Chicken With Measuring Spoon Tail Feathers At Goodwill In Palmer, Ma The Other Day For Three Bucks. I Love Her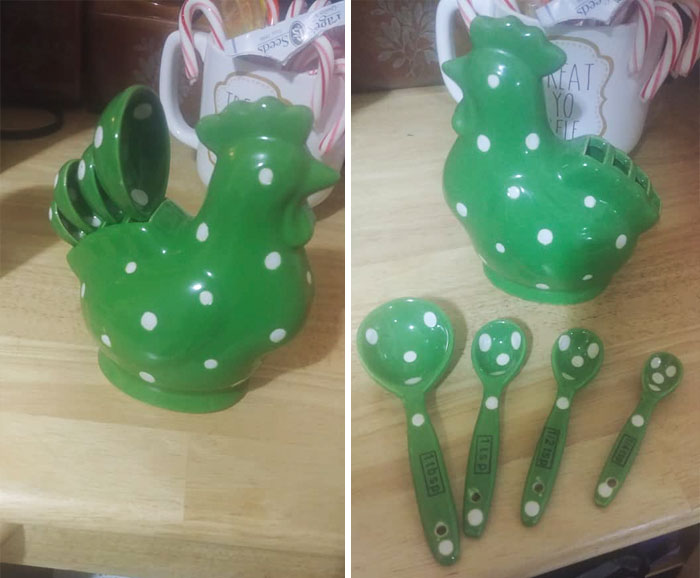 #29 Found A Cool Globe For $25 At Goodwill Today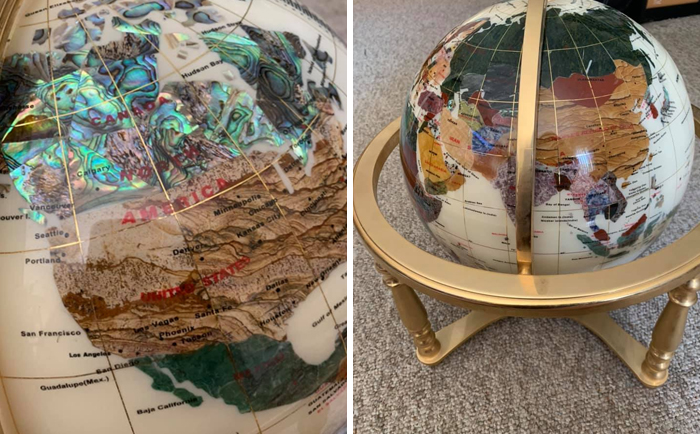 #31 Found These Gnarly Guys At A Yard Sale Today! Brings Back Memories!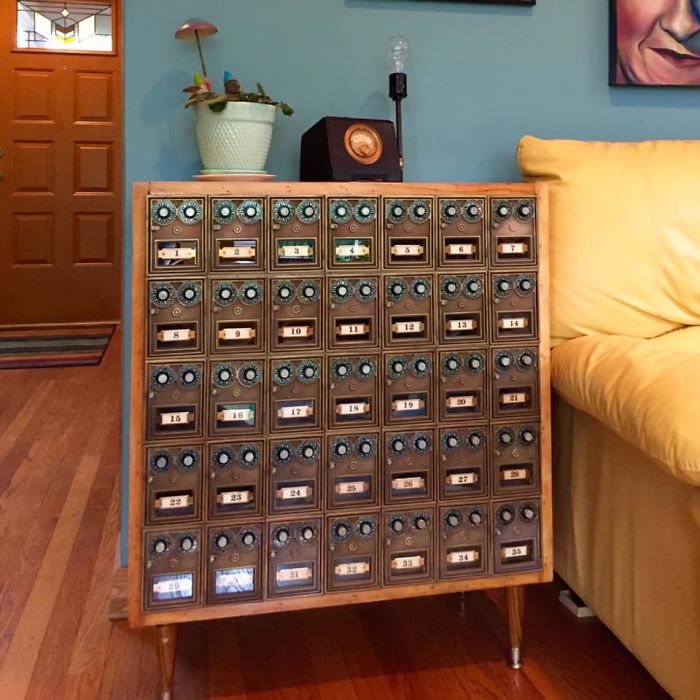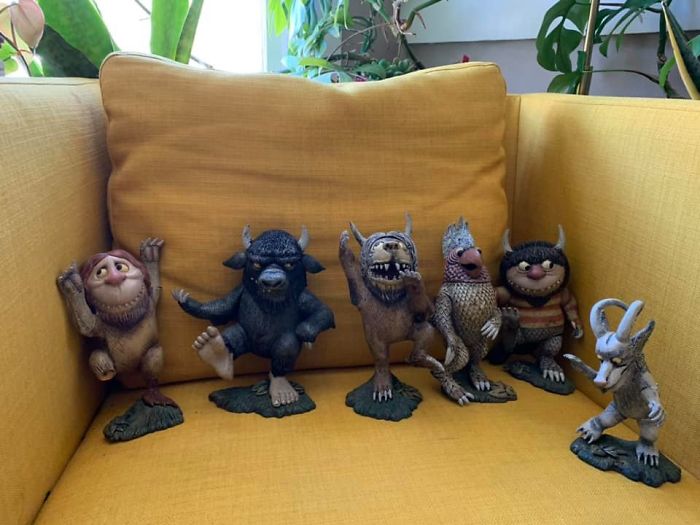 #32 One Secondhand Tarot Shower Curtain Launched This Whole Thrifted Costume
#33 Thrift Store Score!! Found This Fainting Sofa With Fold Out Bed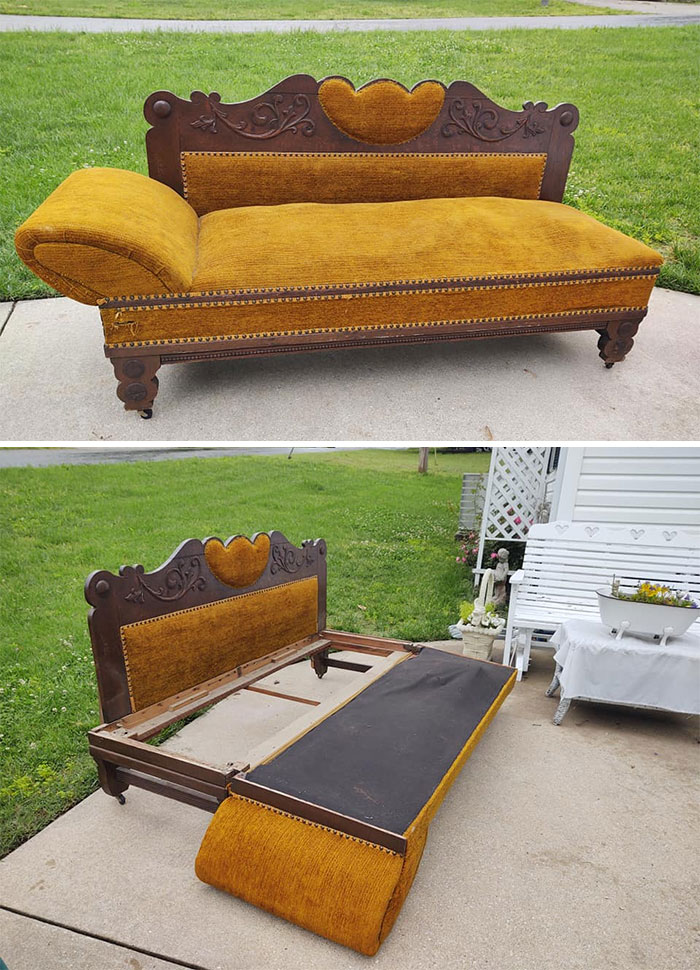 #34 My Dad Died Of Cancer A Little Over A Month Ago, And When We Were Cleaning Out His House, I Came Across This Bad Boy, Covered In Dust. It Now Is Proudly Displayed Next To Our Home Bar Area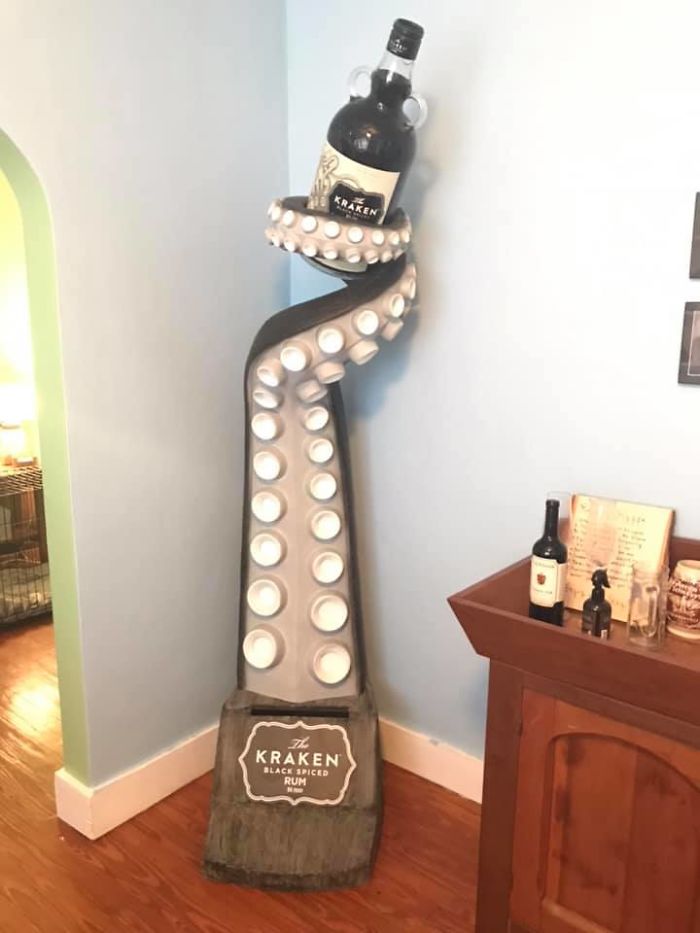 #35 Found This Spider Pin At A Garage Sale Today For $0.25. Put It On My Shoulder And Scared The Life Out Of My 10 Year Old