You might have read so many books that have a detailed description of history. And we are pretty sure that even you might be knowing a few things from history that are truly amazing. 
But do you know what is better and mindblowing than just reading the books? It's seeing the pictures. That's right! In this post, you will find the most stunning historic pictures that will leave you stumped. From the photo of nine kings of Europe to Joseph Niepce's camera obscura used in 1827, this post has it all. 
We know you are too excited to have a glimpse of history. So, what are you waiting for? Scroll down and treat your eyes with something remarkable. 
#1 In 1969, When Black Americans Were Still Prevented From Swimming Alongside Whites, Mr. Rogers Decided To Invite Officer Clemmons To Join Him And Cool His Feet In A Pool, Breaking A Well-Known Color Barrier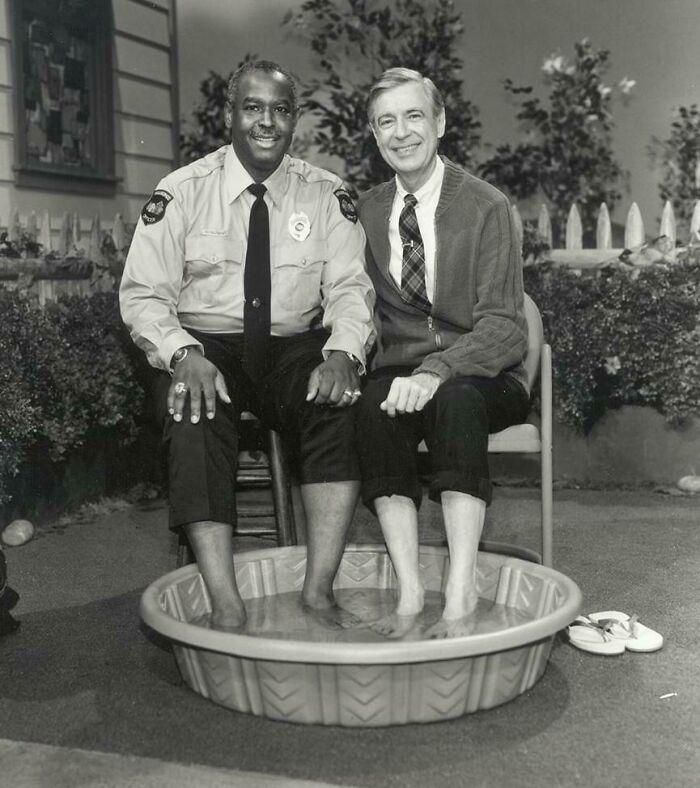 #2 Incredible Photograph Of A German Soldier Going Against Direct Orders To Help A Young Boy Cross The Newly Formed Berlin Wall After Being Separated From His Family, 1961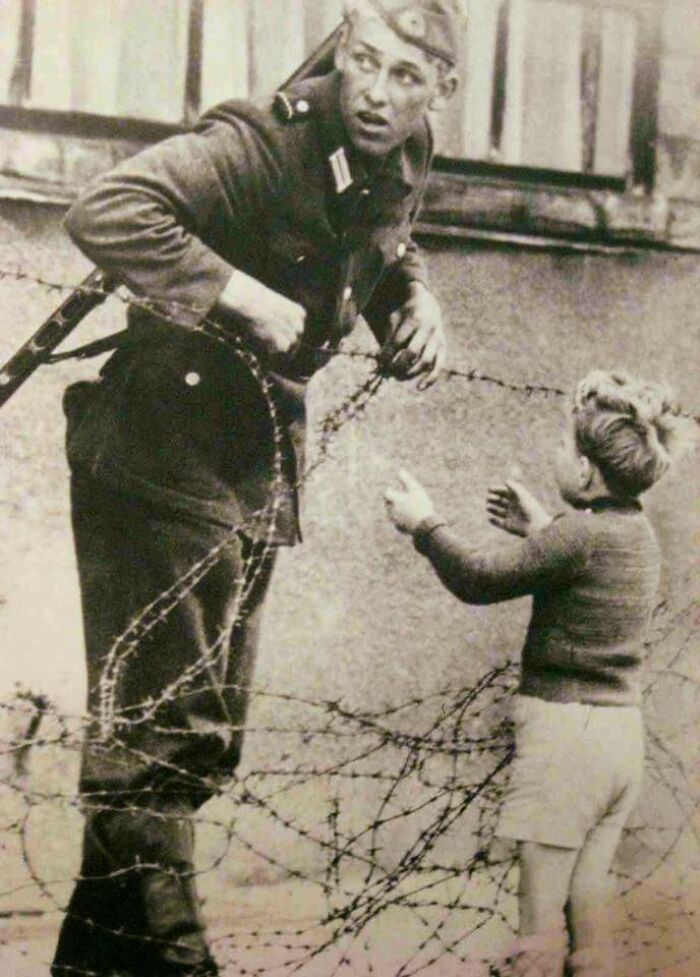 #3 Charles Thompson Greets His New Classmates At Public School No. 27 In September 1954, Less Than Four Months After The Supreme Court Ruled That Racial Segregation Was Unconstitutional. Charles Was The Only African-American Child In The School. Photo By Richard Stacks For The Baltimore Sun

We even reached out to Marcelo Guimarães Lima to know more about this picture. He is an artist and he said "it did change the world for us, image viewers and image producers."
He further added, "the change of circumstances (that can also, at critical times, change the subjects), the permanence of challenges and struggles related both to the short and the long durations and processes."
#4 Princess Diana Shakes Hands With An Aids Patient Without Gloves, 1991

#5 A Policeman In San Francisco Scolds A Man For Not Wearing A Mask During The 1918 Influenza Pandemic, 1918

#6 Jewish Prisoners After Being Liberated From A Death Train, 1945

"The rhetoric of photography is that of a mediated immediacy and its effects are also related to the context of ideas expressed or directed also by the linguistic context (captions, text, etc)."
"'The Queen of England as a war mechanic during WWII' is now a kind of ironic piece, or rather, the inherent irony of the image/message is what comes to the fore now," Marcelo said.
#7 Members Of Dutch Resistance Celebrate The News Of Adolf Hitler's Death, April 1945

#8 Margaret Hamilton And The Handwritten Navigation Software She And Her Mit Team Produced For The Apollo Project, 1969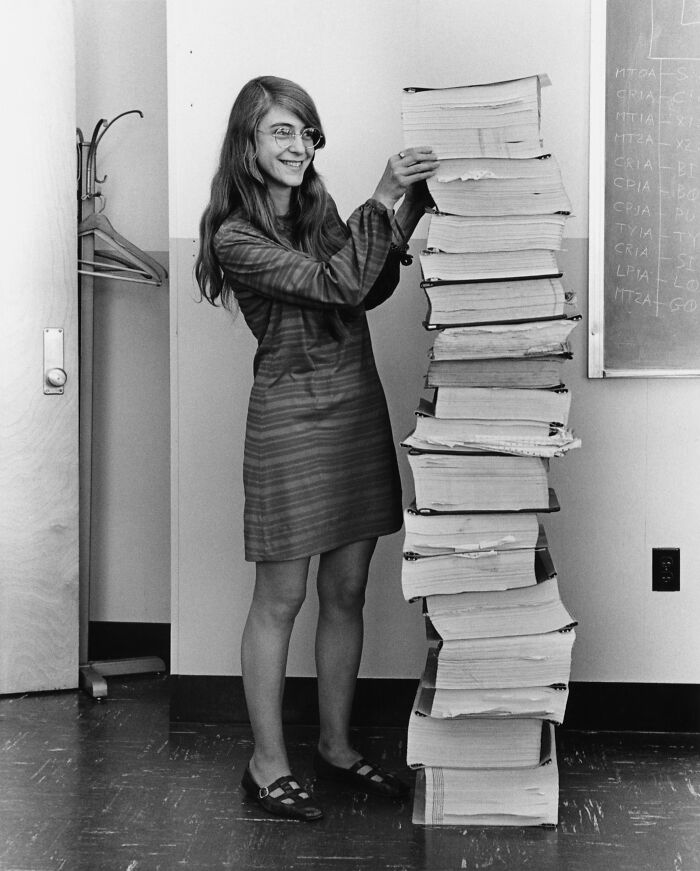 #9 Statue Of David By Michelangelo, Encased In Bricks To Prevent Damage From Bombs, During World War 2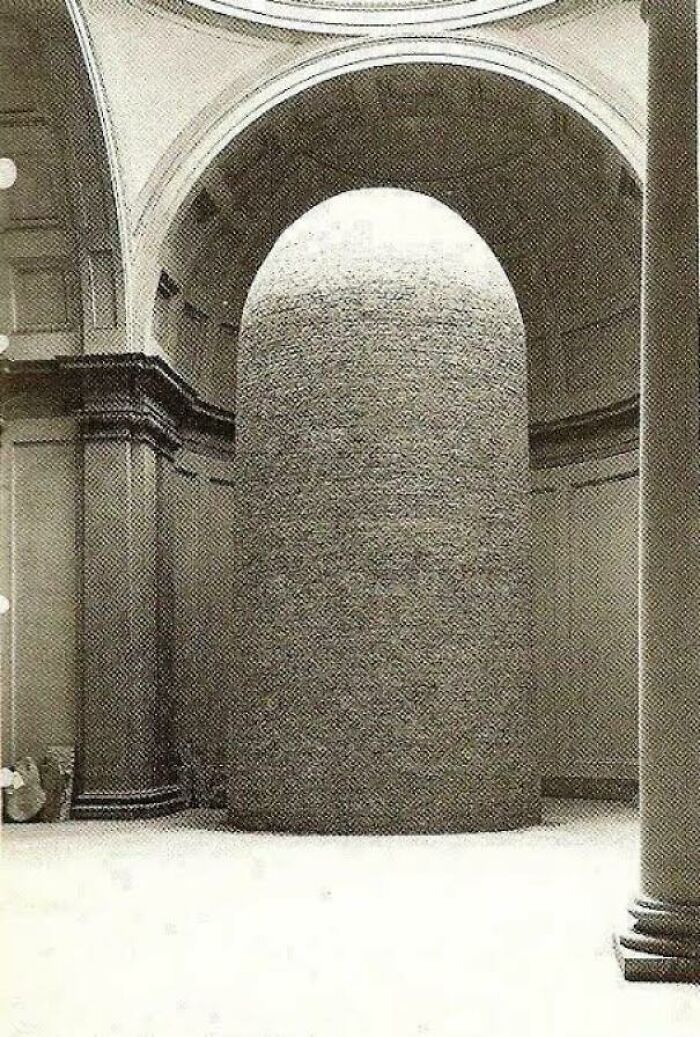 #10 An American Soldier Cradles A Wounded Japanese Boy And Shelters Him From The Rain In The Cockpit Of An Airplane During The Battle Of Saipan While Waiting To Transport The Youngster To A Field Hospital. July, 1944

#11 A Serbian Soldier Sleeps With His Father Who Came To Visit Him On The Front Line Near Belgrade, 1914/1915

#12 Louis Armstrong Playing For His Wife, Egypt, 1961

#13 Anne Frank's Father Otto, Revisiting The Attic Where They Hid From The Nazis. He Was The Only Surviving Family Member (1960)

#14 A Man Rides A Bus In Durban, Meant For White Passengers Only, In Resistance To South Africa's Apartheid Policies, 1986

#15 Ruby Bridges, The First African-American To Attend A White Elementary School In The Deep South, 1960

#16 Young Queen Elizabeth As A Mechanic During WW2 (C. 1939)

#17 A Man Arrested For Cross-Dressing Emerging From A Police Van, New York, 1939

#18 Albert Einstein, His Secretary Helen (Left), And Daughter Margaret (Right) Becoming U.S. Citizens To Avoid Returning To Nazi Germany, 1940

#19 Soldiers Returning Home From WWII, 1945

#20 Freddie Mercury With His Mother, 1947

#21 When Nazis Asked Lepa Radic Who Were Her 'Accomplices' Before They Hanged Her She Responded: 'You'll Know Them When They Come To Avenge Me.' Young Serbian Girl Was Hanged At The Age Of 17 Near Gradiska In 1943. During The Battle Of Kozara, She Lost Her Father, Brother (15) And Her Uncle

#22 David Isom, 19, Broke The Color Line In A Segregated Pool In Florida On June 8, 1958, Which Resulted In Officials Closing The Facility

#23 A German Soldier Returns Home Only To Find His Family No Longer There. Frankfurt, 1946

#24 WWI. A Canadian Soldier Tries To Comfort A Little Belgian Baby, Who Was Hurt And Whose Mother Was Killed By An Artillery Shell. November 1918

#25 May 20, 1910: The Nine Kings Of Europe Photographed Together For The First And Only Time

#26 A Hired Reader Reads To Cigar Makers Hard At Work In Cuban Cigar Factory (Ca. 1900-1910). Because Many Cigar Factory Employees Were Illiterate Lectors Were Hired To Read Novels, Poetry, Nonfiction Works, And Newspapers Determined By Consensus

#27 "The Drunk Basket." In The 1960s, Bars In Istanbul Would Hire Someone To Carry Drunk People Back To Their Homes

#28 Russian Inmate Points An Identifying And Accusing Finger At A Nazi Guard Who Was Especially Cruel Towards The Prisoners In Buchenwald Camp

#29 A French Women Welcomes An American Soldier Two Days After Liberation. Strasbourg, France, 22 November 1944

#30 September 3, 1967: The Day Sweden Switched From Driving On The Left To The Right Side Of The Road

#31 7'3" (221cm) Jakob Nacken, The Tallest Nazi Soldier Ever Chatting With 5'3" (160cm) Canadian Corporal Bob Roberts After Surrendering To Him Near Calais, France In September Of 1944

#32 18-Year-Old Keshia Thomas Protects A Fallen Man, Believed To Be Associated With The Ku Klux Klan From An Angry Mob Of Anti-Clan Protestors. Ann Arbor, Michigan USA. 1996 By Mark Brunner

#33 Rosa Parks's Booking Photo Following Her February 1956 Arrest

#34 Here Is How An Ukrainian Immigrant Celebrated Stalin's Death, 1953

#35 Into The Jaws Of Death, 6th Of June, 1944