If you are always ready to give adorable pets a good belly rub, this thread of cute hedgehogs will bring a smile to your face.
Scroll down to see 35 pictures of hedgehogs that are happy in their own world.
Guess Whose Birthday Is Tomorrow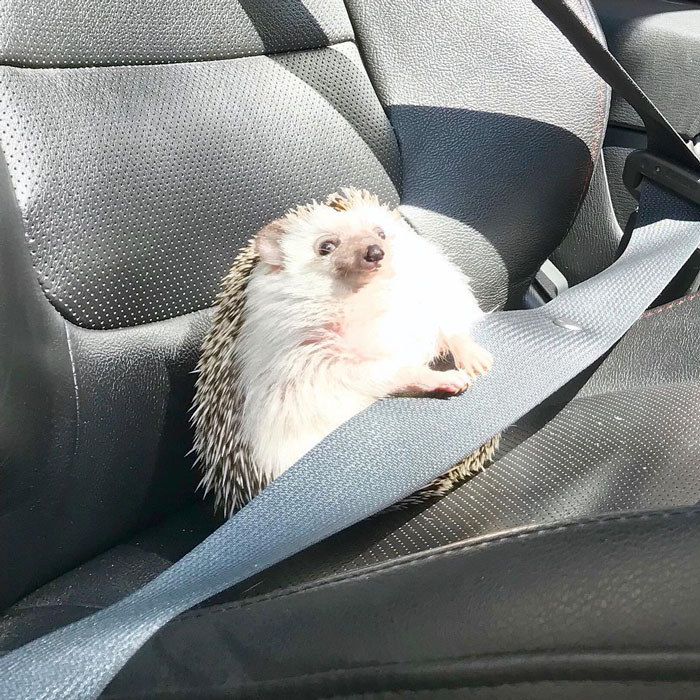 Passed Out
Forget-Me-Not
Hedgehog Teefs
Someone Spiked My Drink Again
My Hoooman Gave Me Belly Rubs For The First Time. I Was In Heaven
Siblings
In Memory Of My Best Friend, Goliath
In memory of my best friend, Goliath. He crossed over the rainbow bridge late January, and I was too distraught to post about it. Time has passed and I miss him every day. The goodest boy.
My Baby Had Babies And Here Are Her 5 Beautiful Hoglets
I Bought My Hedgehog A Tiny Chair
Hi, There
Baby Hedgehog
Relationships Are Like Holding A Hedgehog. The Roller Coaster Of Love
She's Too Cute In Her Hat
A Hedgehog Admiring A Bubble
Look At Her Sploot
Happy Hedgehog With His Best Friend
Cuddle Time
Hello Everyone! This Is Hektor And I Think Everyone Deserves To See Him
Adorable
Biznis Hog
Boop
Time To Get Out Of The Tub

Hiro Loves His Bubble Baths
Little Hedgehog Camper
How Many Dandelions Can You Count? That's How Many Wishes You Have
My Hedgehog, Who Normally Hates Everyone And Everything, Finally Made A New Friend
Have You Ever Seen A Sweeter Nugget?
Cow And Hedgehog
Trying To Get This Guy Comfortable With Being Handled
Did Someone Say Roasted Chicken? I Wanna
Hedgehog Life
Cute Hedgehog
A Sleeping Hedgehog
Good Morning