Hey there, let's play a quick game.
Can you guess the continent with 50 (+6) countries that have more than 746 million people, speaking 24 (official) languages? Yep, it's Europe! But do you know that this continent is known for interesting things other than its culture, food, and people? 
Well, it's known for its lifestyle. And here are 35 of the best pictures that show the most interesting things happening only in Europe.
This Is Jean-Baptiste Kempf, The Creator Of The Vlc Media Player, He Refused Tens Of Millions Of Euros In Order To Keep Vlc Ads-Free. Merci, Jean!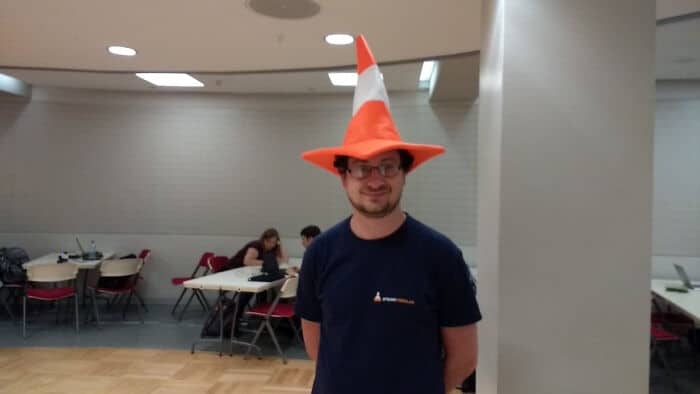 A Bridge For Wildlife To Cross The Road In Veluwe, The Netherlands
The Sentiment In Scotland Is One I Fully Agree With
London, UK
Belarus People React To Lukashenko's Prohibition Of Pro-Democratic Flags
Today 20 Years Ago At The Strike Of Midnight, The Mayor Of Amsterdam Married 4 Gay Couples As The Netherlands Became The First Country In The World To Legalise Same-Sex Marriage
In Poland, We Are Slowly Getting Rid Of Advertisements And Billboards Madness
Medieval House Built In 1509 In Argentan, Orne, France
Polish Women Fighting For Their Rights!
In Wroclaw, Poland Each Cathedral And Even The Rivers Have A Tactile Model Nearby For Blind People To See Them Too
Tesco In Slovakia Opened With Empty Shelves. They Wanted To Show Their Customers How It Would Look Like If All Bees And Butterflies Would Become Extinct
She (Sanna Marin) Is The New 34 Years Old Prime Minister Of Finland
The Devil's Bridge (Rakotzbrücke) In Kromlau, Germany
The True Heroes Of Greece At This Moment. Firefighters Sleep Exhausted After An Intense Night Fighting The Biggest Wildfire Of Attica In Decades
Trinity College In Dublin, Ireland
Merkel Calling Out Bulgarian Prime Minister Boyko Borisov For Wearing Mask Wrong
The Netherlands Looks Like An Old Master's Painting This Weekend
The Statue Of Jakub Wejher, The Founder Of A Polish Town Wejherowo, Looks Like Darth Vader When It's Snowing
Vilnius Has Put Up A Statue That Offers A "Portal" To The Polish City Of Lublin, Allowing People To See Each Other In Real Time
Utrecht, The Netherlands
In 2018, Annamaria Horvathova, A Roma Girl From Slovakia Won A Running Race Wearing Just Ballerinas On Her Feet. Last Week, She Became A 1500m Champion Of Slovakia In Her Age Group
Blood Moon In This Morning. Finland
Us Embassy In Berlin Today
Traditional Gowns And Braids Of The Pomak Village Of Startsevo, Bulgaria
Meanwhile In Germany
'bear And Raven' Is The Finnish Nature Picture Of The Year
Newly Discovered Just Outside Of Verona, What Could Be This Year's Biggest Discovery – An Almost Entirely Intact Roman Mosaic Villa Floor!
An Old Albanian Lady Dining With Her Dead Husband & Children Who Were Killed In 1999 During The War
Swedish Fans Excited About Today's Match
Christmas Market 2019, Dresden, Germany
Neo-Gothic Apartment House In Budapest, Hungary. Built Around 1894
The Netherlands – 1966
Miniature Traffic Playground In Copenhagen Where Kids Learn To Bike In Traffic
European Parliament Has Voted In Favour Of A Universal Charger For Mobile Devices. 582 – 40
Heat Wave In Rovaniemi, Finland (66°30′n)