You might not know this but nearly 6.5 million animals enter the shelter house each year. We know that's sad because none of the furry friends deserves a shelter house life when they can comfortably live with us. 
But the good news is that these days, there has been a decline in the number of animals living in shelters. It's because now people are coming forward to adopt these cuties. Awww! 
To encourage people for adoption, there is a subreddit r/BeforeNAfterAdoption that is posting cute pictures of cats, dogs, and other animals. You can scroll down to see the sweet photos of these adorable creatures. 
#1 Frankie Was Born With Four Ears And An Eye Deformity But He's Still Purrfect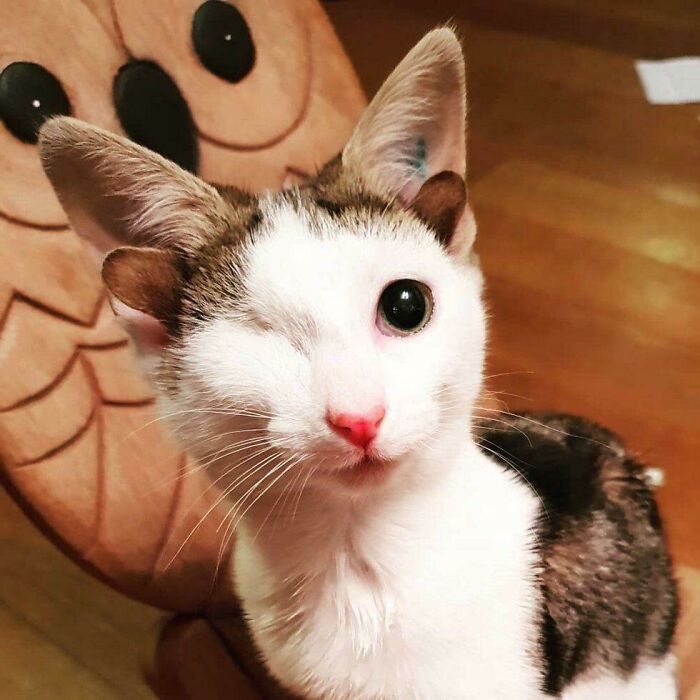 Kelly DiCicco, the Adoptions Promotions Manager at the ASPCA said, "since it began, COVID-19 has put an immense amount of strain on animal shelters across the country. Because this is an ever-changing situation, each shelter is facing unique challenges specific to its community".
#2 These Two Were Adopted 3 Years Apart From Different Cities. A DNA Test Revealed That They Are Long Lost Siblings!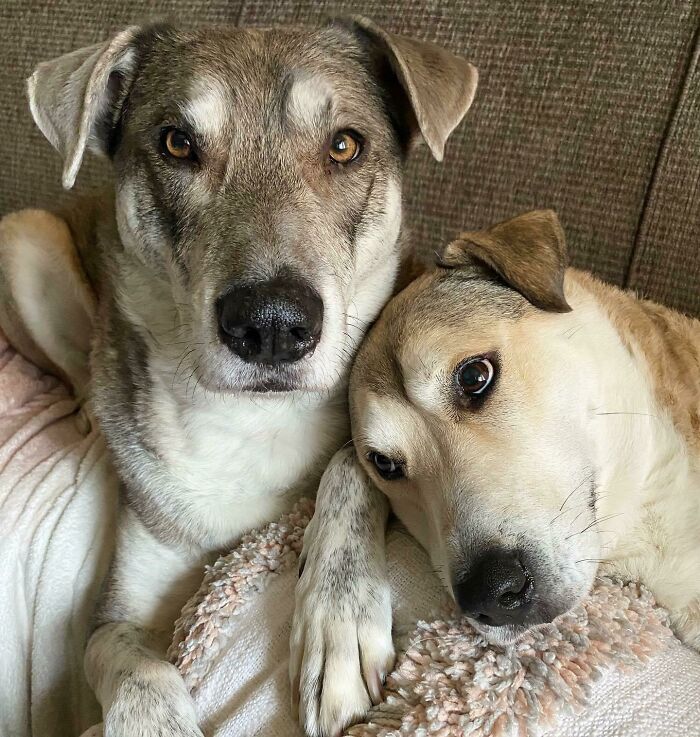 "Additionally, shelters have felt the financial impacts of the pandemic, with reduced donations and an inability to host in-person fundraising events, which often play a key role in annual fundraising efforts," DiCicco said.
#3 The Day After My Cat Died, I Went To The Shelter And Told The Employee That I'd Adopt The Cat That Had Been There The Longest. She Said, "It's An Older Black Cat… Are You Sure?" I Was Never So Sure Of Anything In My Life. Meet Dita Von Panzer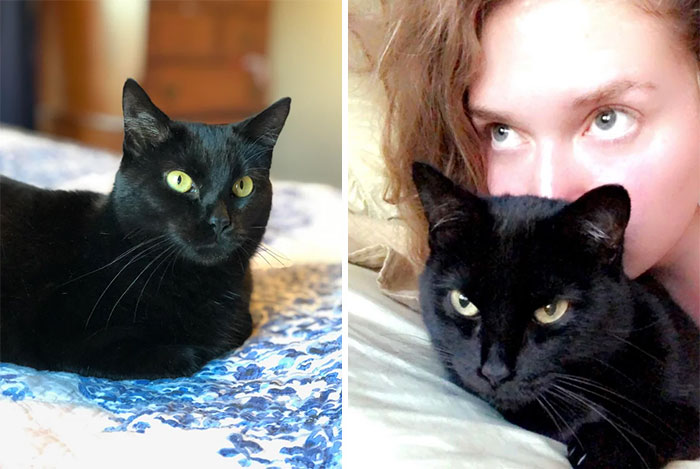 #4 As A Single Dad, I Had To Put My Foot Down And Tell My Seven-Year-Old Daughter That There Was No Way She Was Getting A Dog For Chanukah, No Matter How Much She Asked. Anyway, Meet Waffle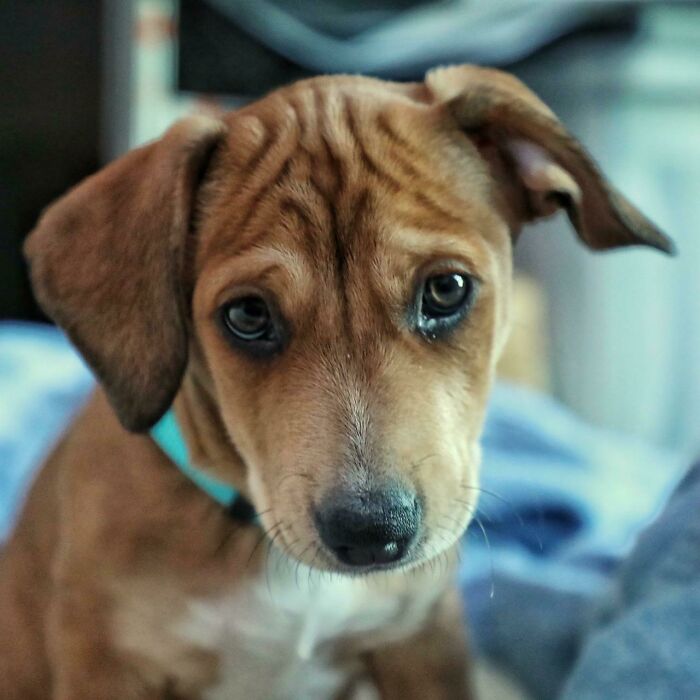 #5 He Was A Rescue. A Runt. Probably Blind, Deaf, Won't Make It Very Long, They Told Me. Well, Happy 10th Birthday, Buddy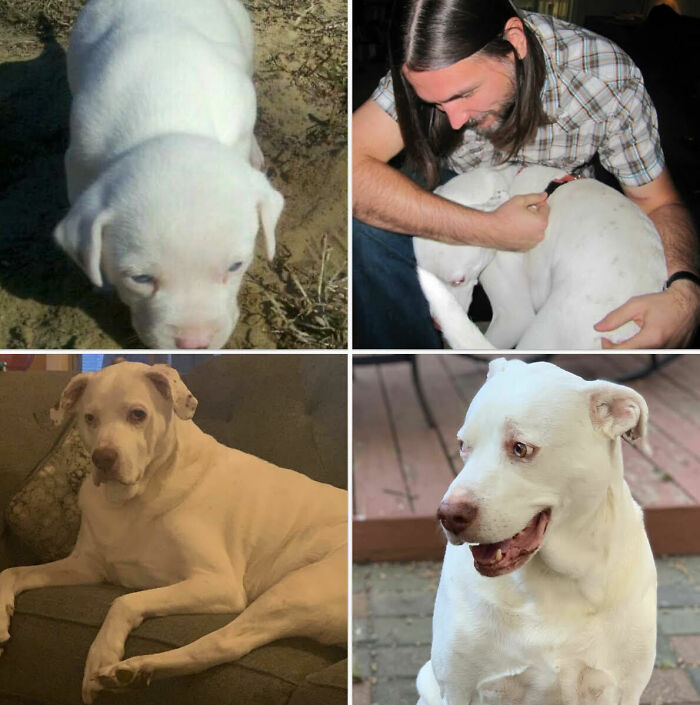 #6 Old Man Ed's "I'm Getting Adopted!" Smile Is Both Handsome And Proud!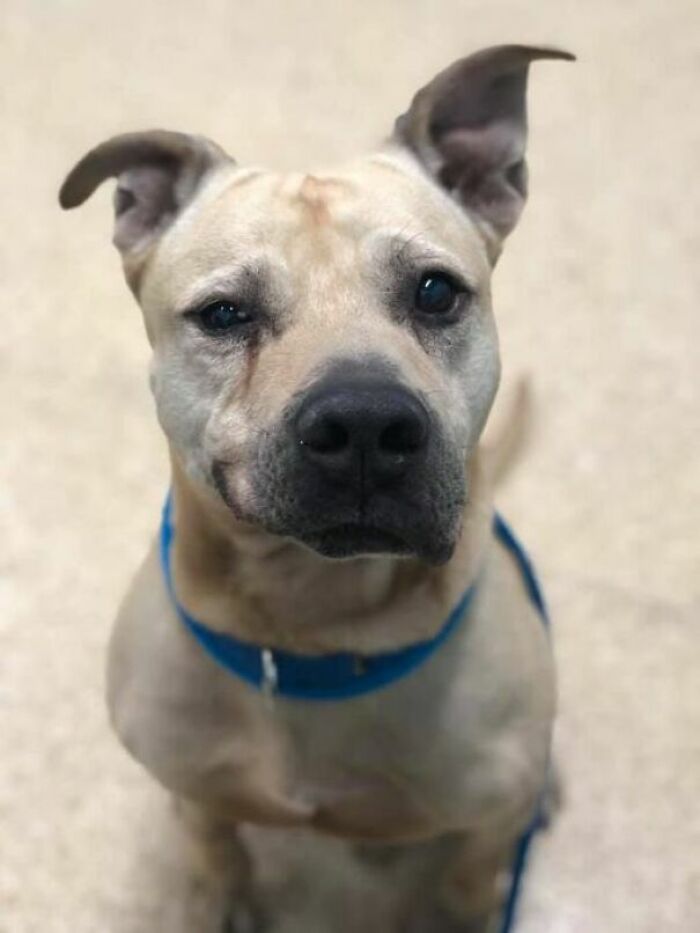 #7 We Just Adopted The Most Snuggly, Beautiful, Chonk Of A Cat. Welcome Home, Bill

#8 Within 2 Seconds Of Meeting The Cat I Was Adopting, She Climbed Onto My Shoulders

#9 I Just Adopted Atticus This Weekend. He Was A Stray And They Told Me He's A Very Fearful Cat. I Slowly Introduced Him To My Closet With Some Food, A Bed I Warmed Up In The Dryer, And Some Pets When He Allowed. Just This Morning He Sat In My Lap And Purred

#10 Dandy Had Part Of Her Face Shot Off (Before I Adopted Her). I Love Her Two Derpy Top Teeth

#11 They Were Meant For Each Other

#12 We Adopted A Kitten Last Month… We Now Have Nightly Ritual Of Checking The Fridge And Other Small Spaces To Make Sure He's Not Trapped Anywhere Before We Go To Bed

#13 Adopted A Void Yesterday. Shelter Said She Didn't Like Laps. It's Been An Hour. Send Snacks

#14 I Just Adopted The Sweetest Kitten…her Name Is Olive And We're In Love And We're Gonna Run Away And Be Pirates Together

#15 Went To The Shelter To Look At Dogs, They Didn't Have Any There But Once This Lil Girl Saw Me She Started Pawing At Her Cage. Now I Have A New Forever Friend

#16 Just Look At This Little Tripod I Adopted

#17 Society Says Black Cats Are Considered Less "Adoptable". Society Is Wrong

#18 My Sister Adopted A Senior Dog – Meet Zombie

#19 I Adopted 12 Year Old Brutus A Few Months Ago. He Is Sluggish, Stubborn, Gassy, Hogs The Bed, And Drools So Much I Have Actually Slipped On My Kitchen Floor. And I'm Head Over Heels In Love With Him

#20 I Adopted This Baby From The Dominican Republic 1 Month Ago- My Mom Didn't Believe Me That It Was The Same Dog. I Named Him Remi And He Suffered From Mange And Malnutrition, Not Anymore!

#21 This Is Bella. First Dog I Have Had In 20 Years

#22 Adopted A 16-Year-Old Bird Named Banana Last Week And She Finally Trusts Me Enough To Perch On My Shoulder

#23 My Wife And I Just Adopted This Sweet Old Dude

#24 Four Days Since Adoption And New Kitten Charlie Is Loving His Big Brother Tipsy

#25 She Was Rescued From A Colony Of 30 Feral Cats In NE Ontario. She Follows Me Around For Snuggles, And Will Snuggle Me For Hours. I Think This One's Gonna Be A Foster Fail…

#26 This Is Bonnie. She Is Happier To See The Food Aisle Than Just Recently Being Adopted

#27 After 3 Long Months Of Trying To Get Her Trust. This Cutie Has Finally Adopted Me!!

#28 Jenny – My Parents' New Rescue. Saved From A Life Of Being A Breeding Bitch. 5 Years Old, Doesn't Know How To Play. Adopt, Don't Shop!

#29 Rescued A Couple Brothers This Weekend

#30 Adopted Two "Undesirable Cats" At The Animal Shelter- A Very Scared Feral Kitten (Still Trying To Get A Good Face Pic) And The Fattest Cat In The Building- I Already Love Them So Much!

#31 Our New Rescue Dog Patches. He Is Deaf And Would Have Been Put Down If We Didn't Adopt Him. He Is Now The Best Part Of Our Lives! I Have Cuter Photos If People Want To See!!!

#32 Recently Adopted A Kitten, This Was A Pic Of Her First Night Home!

#33 Our Recently Adopted Old Pup Is Enjoying His New Rocket Jammies

#34 We Adopted A Retired Racing Greyhound That Was Too Afraid To Interact With Our Other Dog. A Few Months Later And They're Over Here Smooching

#35 Adopted This Guy Last Month. He's Settled In Nicely