Not long ago, only rockstars, charismatic surfers, and Hollywood actors had fabulous long hair. But fashion changes and we are glad it did. Because otherwise, we would have never seen these men who are growing out their hair and are looking straight up gorgeous.
This trend is not going to die sooner as more and more men have started to grow their locks and join the long-haired community. Just take a look at Fierce Flow, a forum full of stunning pictures of men embracing their gorgeous looks.
This community has 139K proud members where long(er) men hair can share their progress, ask for care tips, and post jokes and memes they can all relate to. Although be warned, some of these photos might make you feel a little jealous.
We have collected some of the most fabulous images this online group had to offer. So continue scrolling and make sure to share your thoughts about them in the comments.
Are We Real Life Mowgli And Bagheera?
Washed, Brushed Through A Pea-Sized Amount Of Curl Cream And Left To Air Dry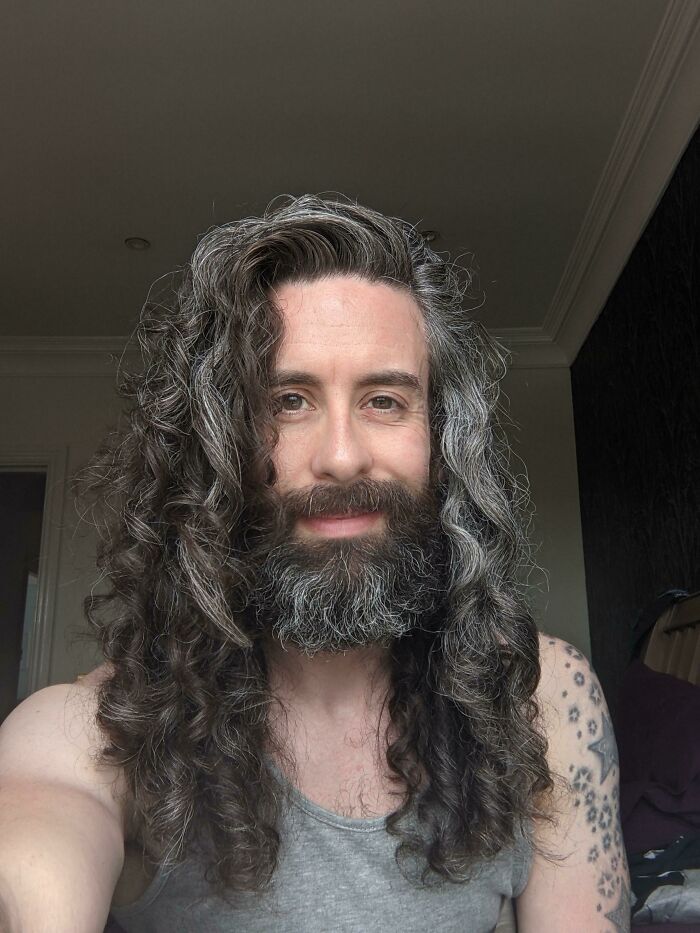 To learn more about this online community and the inspiration behind it, we reached out to one of the moderators who was kind enough to have a little chat with us. "I have been a long-time user of Reddit (since 2008) and what I've always loved about the site is that it allows people with unique interests to connect who otherwise wouldn't," the creator of the subreddit told us.
"As a guy with long hair, I noticed there wasn't a community for like-minded folks to discuss their experience." They mentioned that most of the media surrounding long hair are directed at women and this was one of the main reasons why the moderator thought that men might be feeling a little left out.
Having a place to talk to each other, "share tips, maybe ask embarrassing questions inspired the sub. A guy might be the only person in his small town with long hair, but here he is one of many. With that, Fierce Flow was created," the founder said.
Can I Bring My Locks In This Space?? Hope Everyone Is Well!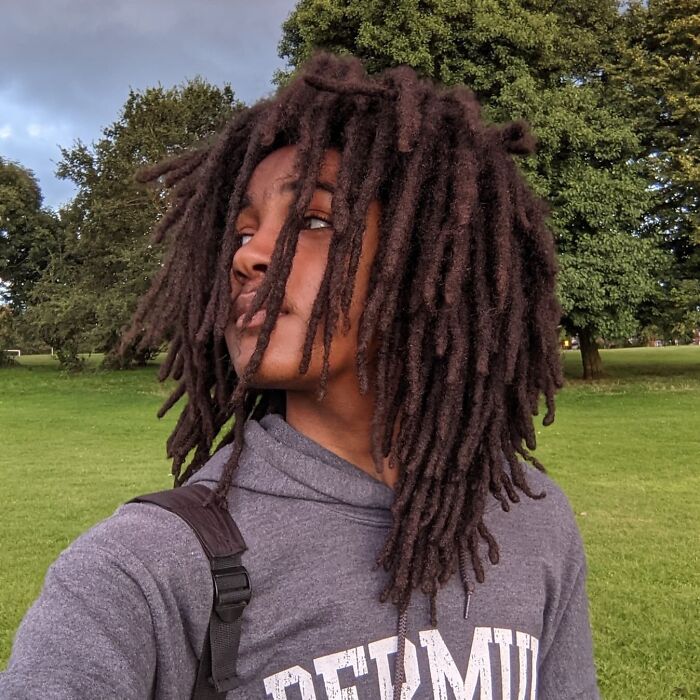 Trust The Process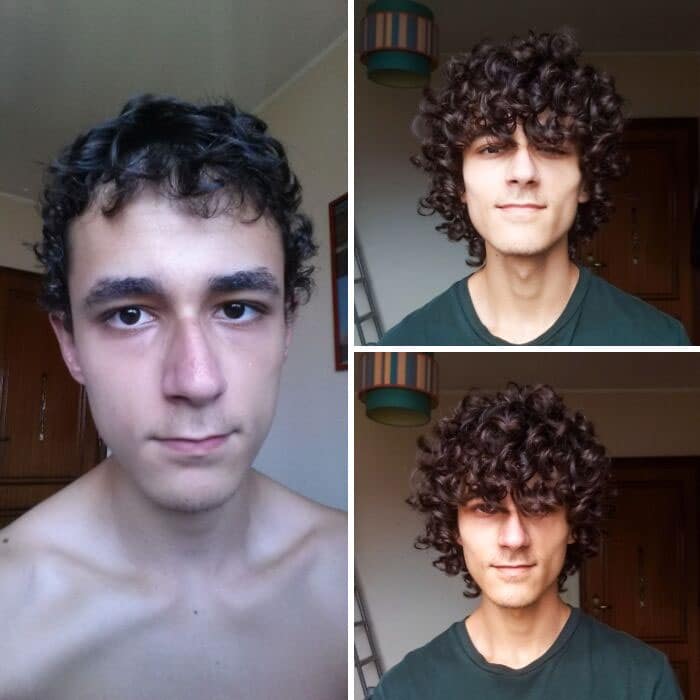 When asked about their community, the moderator told us that, in their opinion, it's "the best on Reddit. Bar none." Being an active user on the site for quite some time, one thing they noticed was over moderation, "that is to say the bigger the sub, the more involved the mods were. This led to so many rules that new members had no idea how to interact, and I think [they] stifled conversation."
"Also, mods got inflated egos and felt the community was theirs," they continued. That's why when they decided to create the Fierce Flow subreddit, they deliberately chose to set only one rule—"don't be a jerk."
The creator explained that this rule was simple and direct. It "has dictated the entire culture and allowed for limited moderation while everyone understands the rules to engage." And the best part is, they added, the fact there is only one makes it so much easier to enforce.
Is This A Good Length?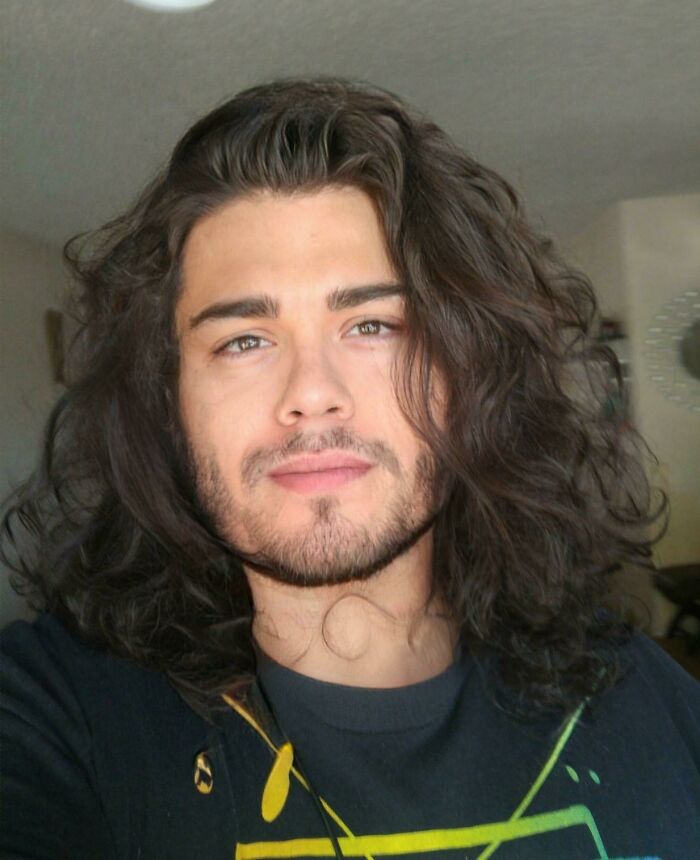 Native American. Never Going Bald!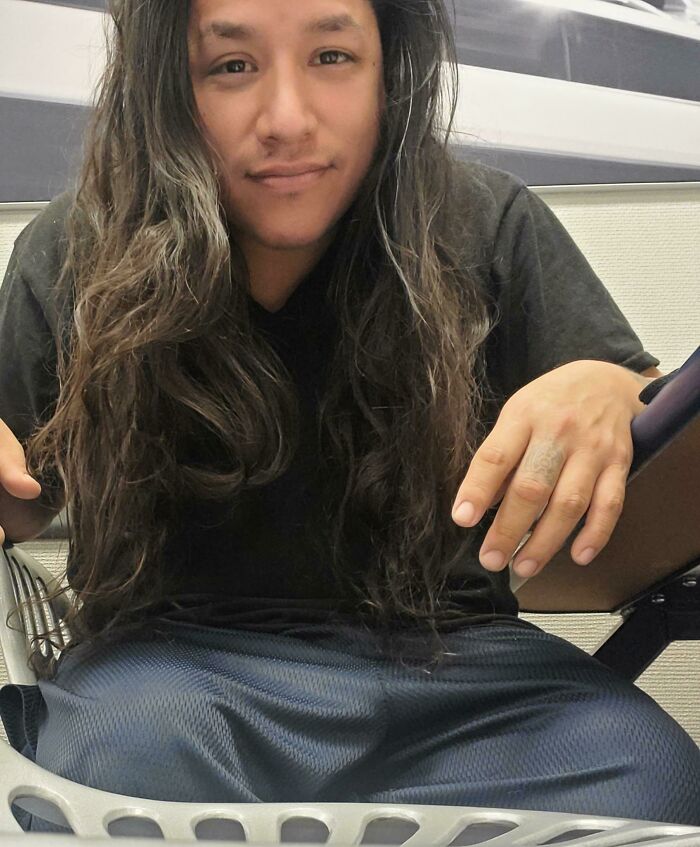 Probably top 5 Best Hair Days I've Ever Had, But I Have Nowhere To Be Today. So Yall Have Too Look At It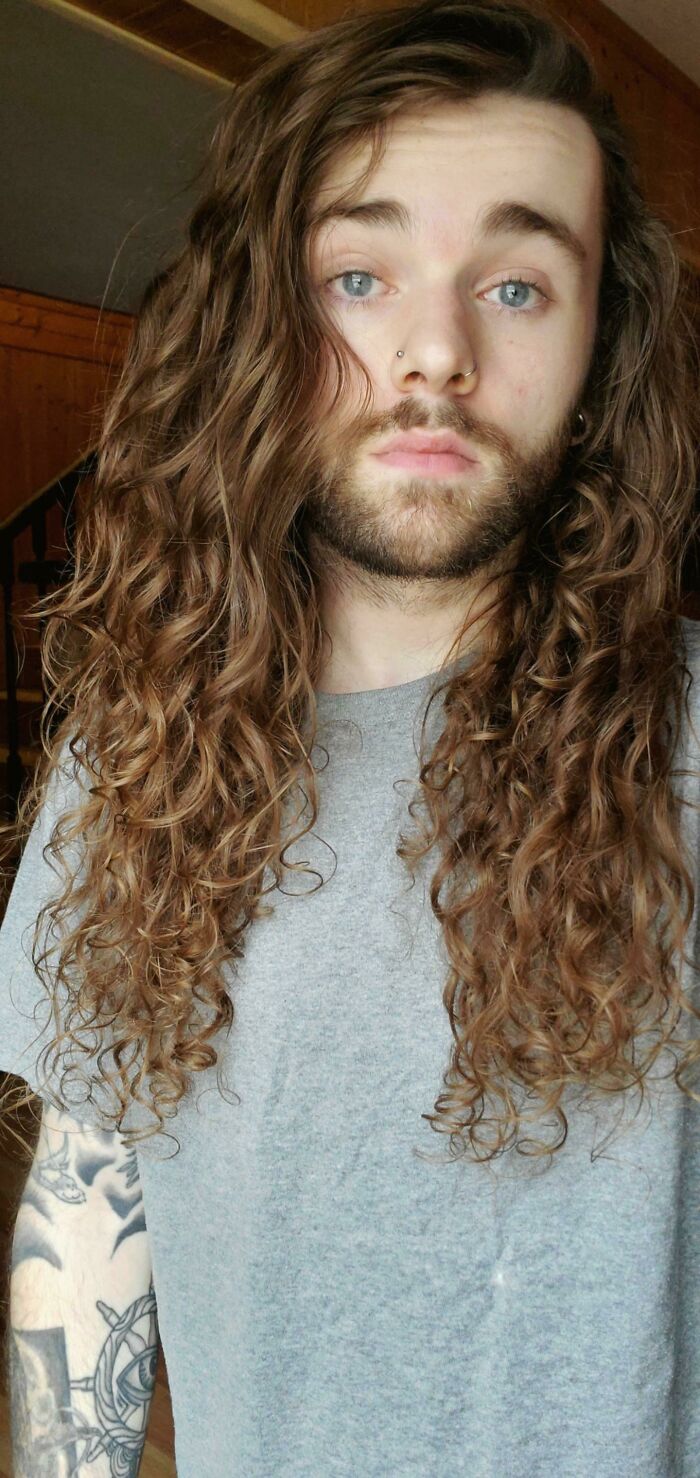 Liked This Pic With My Hair Down (For Once)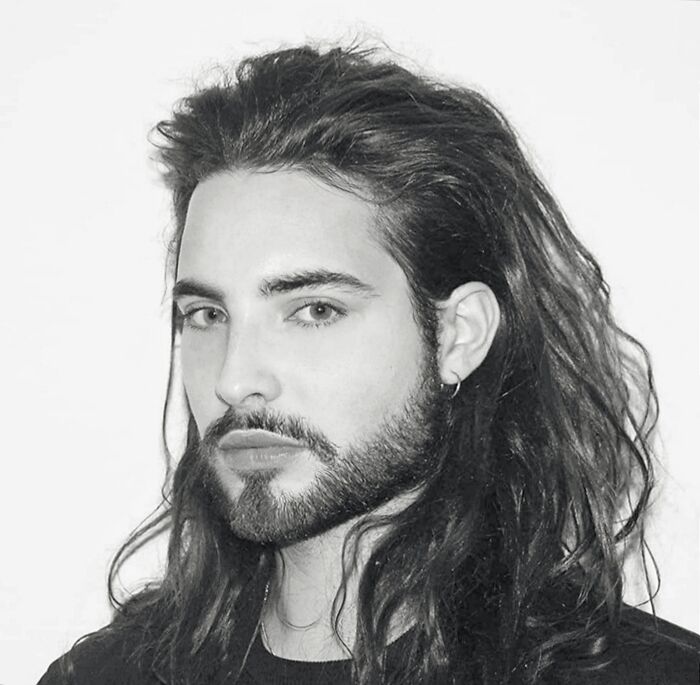 According to them, if someone does not follow this rule, it's much more straightforward to tell them, "We only have one rule and you somehow found a way to break it" than "Under section 2.1 you aren't supposed to engage in XYZ."
Lastly, this has allowed Fierce Flow to be an open arms community. "While it was built for 'men', folks from all walks of life can join," they said. "Men or women. Binary or non-binary. All are welcome. Just don't be a jerk."
The creator of this online group truly enjoys moderating the subreddit, "only because the community is great. We are very hands-off mods. We let the community do its thing as long as the one rule is adhered to. In my opinion, this is Reddit at its best and I am proud it has stayed that way even though the sub is now massive," the moderator added, saying that the forum now has more than 140K members.
My Homage To The 70s
May 2020 vs. May 2021 (Does Long Hair Suit Me? Longest It's Ever Been)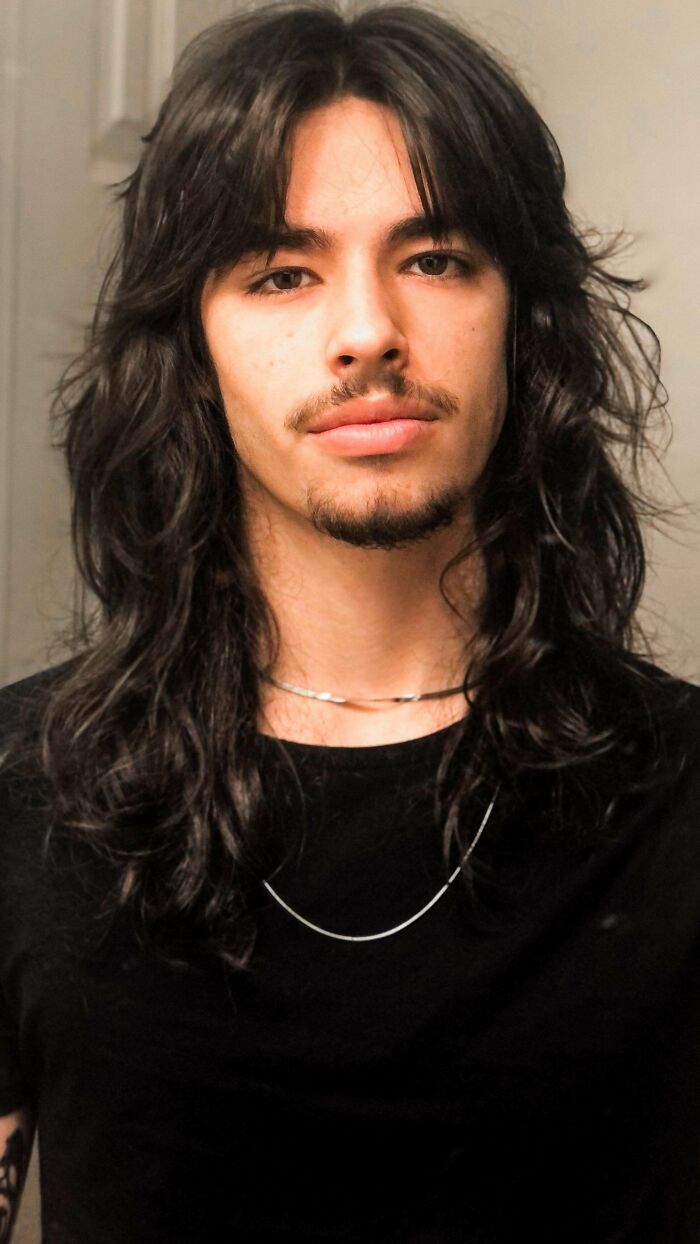 Went From Bald And Aerodynamic, To Feeling Glorious Everyday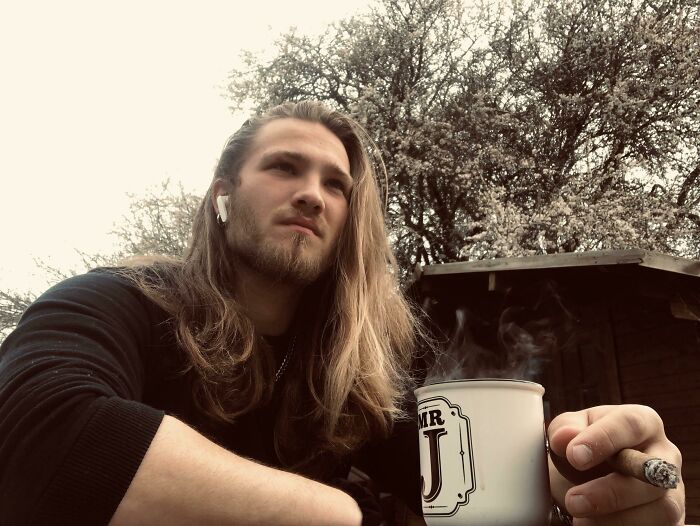 Adopted. Birth Father Is Native American. Finally Convinced My Parents To Let Me Grow It Out. 1 Year In And I Plan To Keep Going

Talking about the difficulties men with long hair face, they mentioned that each individual experience is different. "The beauty is no matter what your length, hair type, or color, there is someone at this point who has posted on the sub with similar hair, so you can get great tips and insight."
One piece of advice the creator had for you, dear readers, is to be yourself. "If you want to try to grow long hair, go for it. For some—they love it, others—they don't. But you'll never know unless you let it grow."
Haven't Shortened My Hair In 4 Years, Through My Whole Family Telling Me To Cut It Constantly. What Do Y'all Think Of It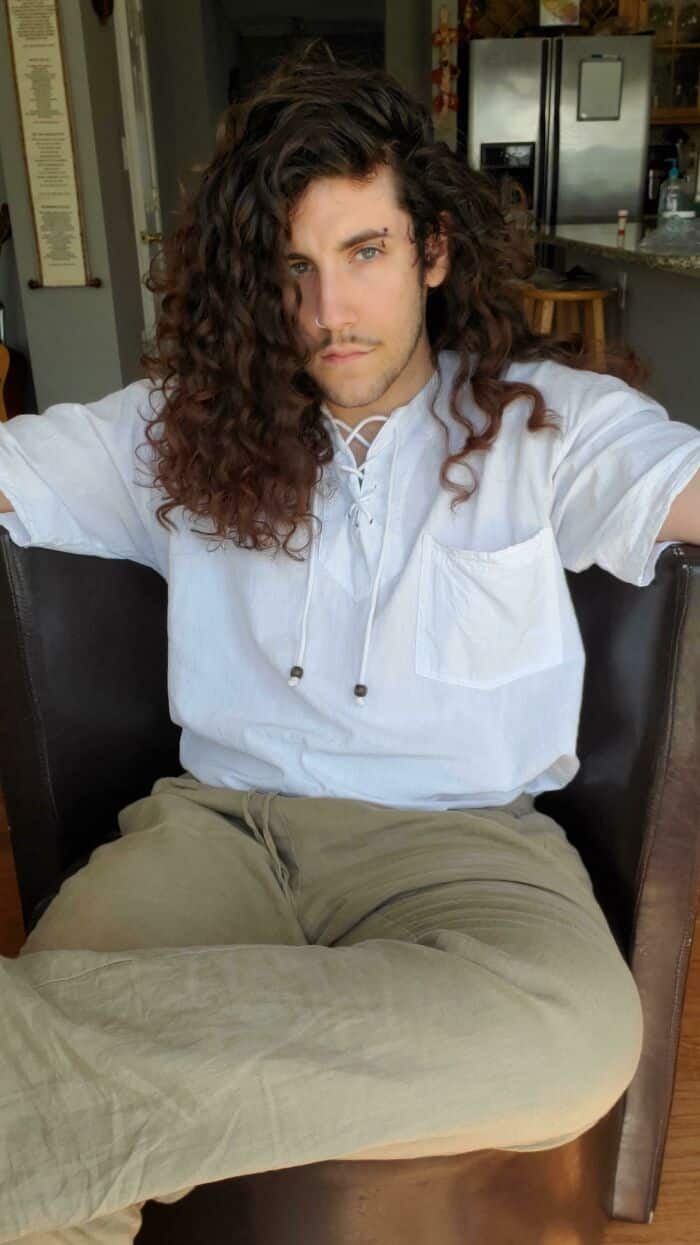 Just A Man With His Cat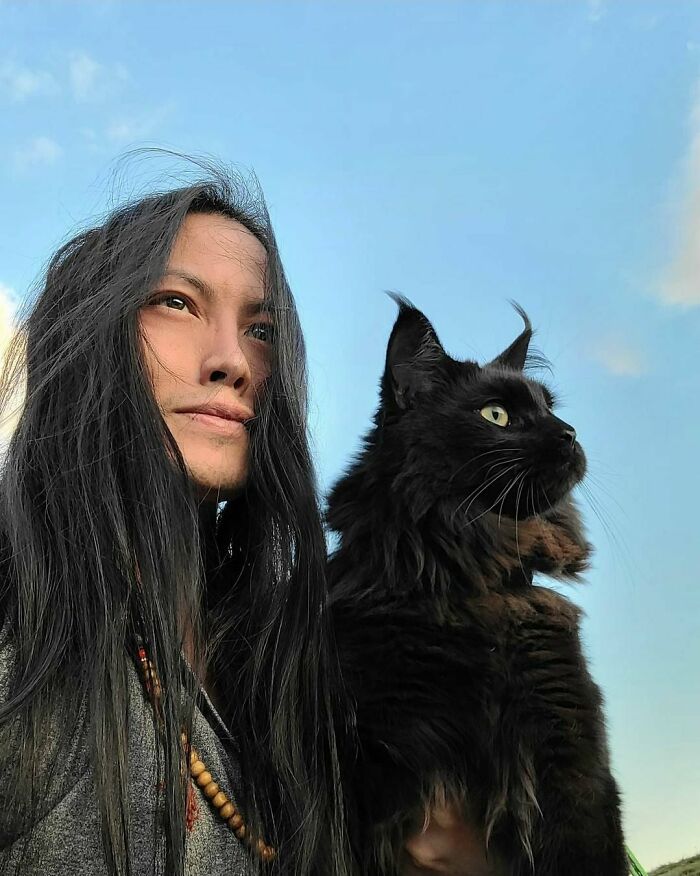 Greetings Flow Bro's! A Chilly Morning In Nw Florida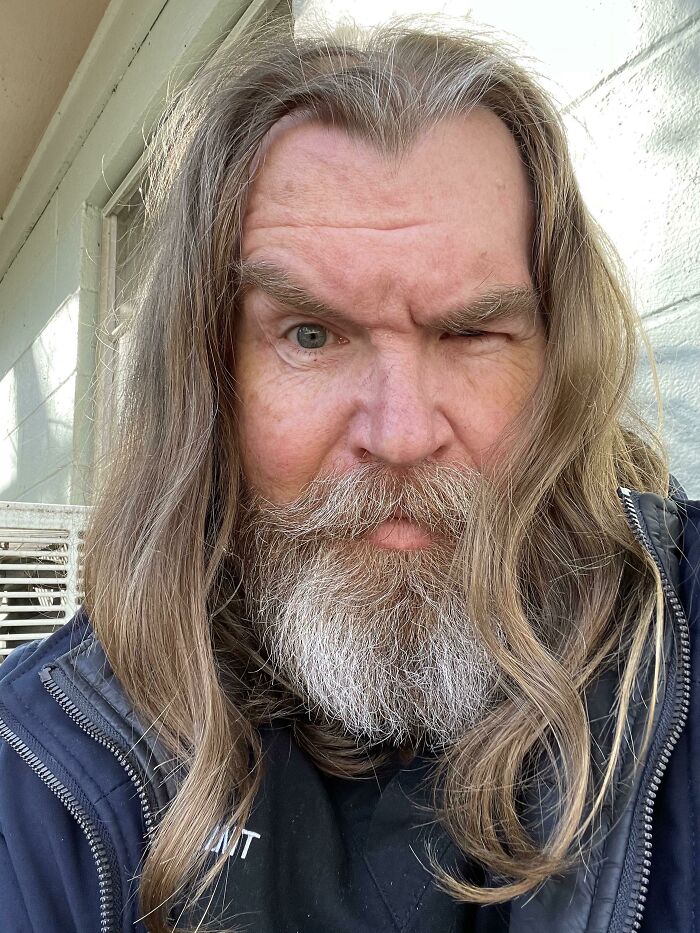 Male 27, Letting My Mane Free For A Wedding Event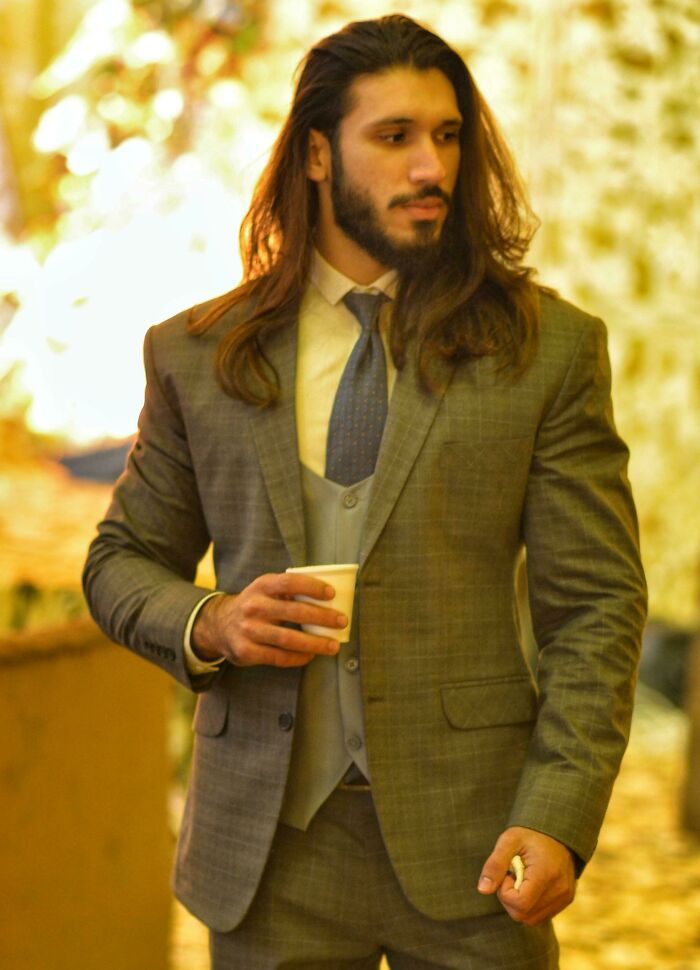 Joe Mills, founder of the Joe and Co salon, told Esquire that there's never been a better time to consider a longer hairstyle. "It's really diverse at the moment with longer hair," Mills said. "You've got guys with hair flowing down past their shoulders through to guys with Seventies Bowie-style cuts with short fringes."
He explained that like any trend out there, hairstyles are circular: "People first started moving towards a softer, Stone Roses-style look, and it went from there. You always have a phase where everyone's having sharp, short haircuts, then people buck the trend and it starts to filter through."
I Heard We Were Sharing Our Manes. This Was Two Years In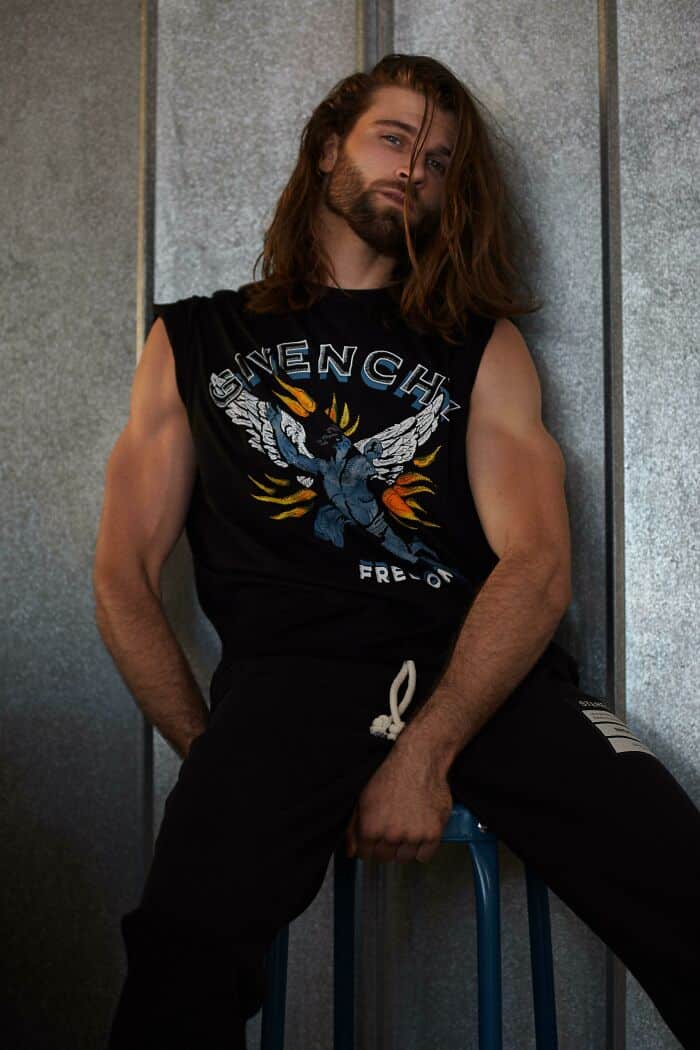 Not Sure If Allowed, But I Donated My Flow To Wigs For Kids. If You're Ever Considering Chopping, Please Donate If You're Able!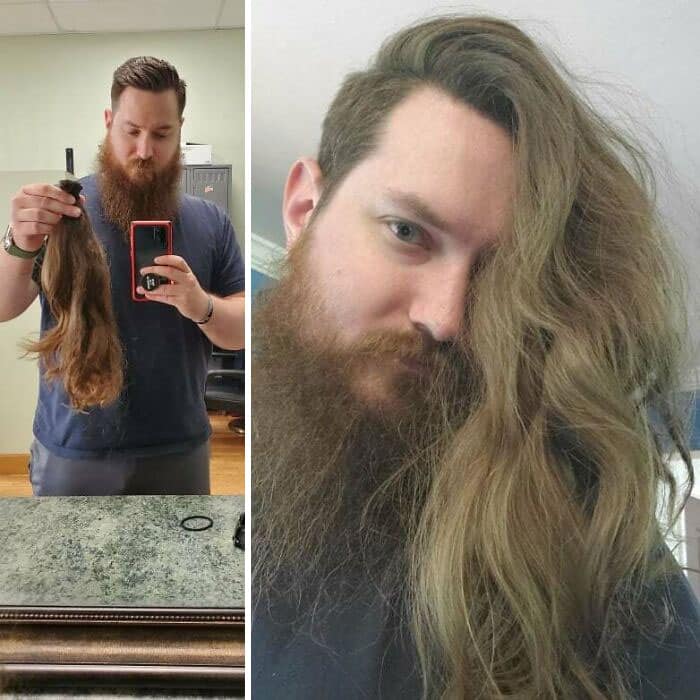 Woke Up With Great Hair And Had Fins A Place To Share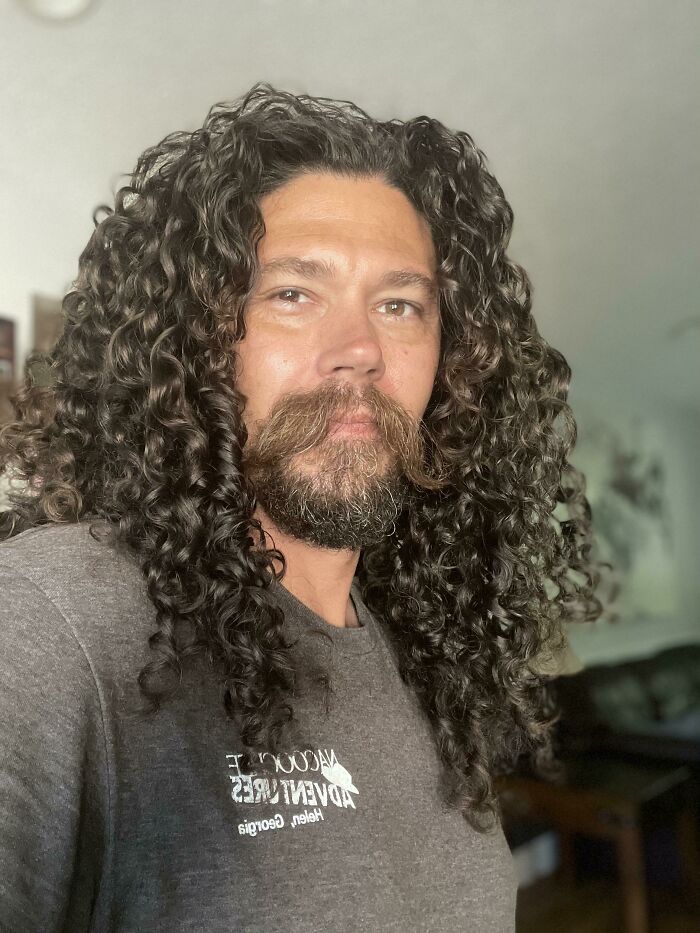 After all, the possibilities with long hair are virtually endless. From wearing it down and pulling it back to getting it braided, long hair can be styled for any occasion. However, it also requires much more care and attention. Think of regular haircuts, spending more time to blow-dry your hair, and making sure that it shines instead of looking dry and scruffy. It's no wonder why some people feel discouraged or even intimidated by growing out their locks.
Yet, if you decided to see what having long hair is all about, Mills advised taking a couple of factors into consideration. "Realistically, you need medium to thick hair to grow it long," he said. "If your hair is too fine then it'll just look wispy." Then there's the shape of your face. "An oval or square jaw will pretty much work with most haircuts. If you've got a particularly round face, you have to be mindful your hair doesn't accentuate that. Anything mid-length can tend to look a bit Lego-head."
Morning Mane
I Love Blending The Feminine And Masculine Aspects Of Myself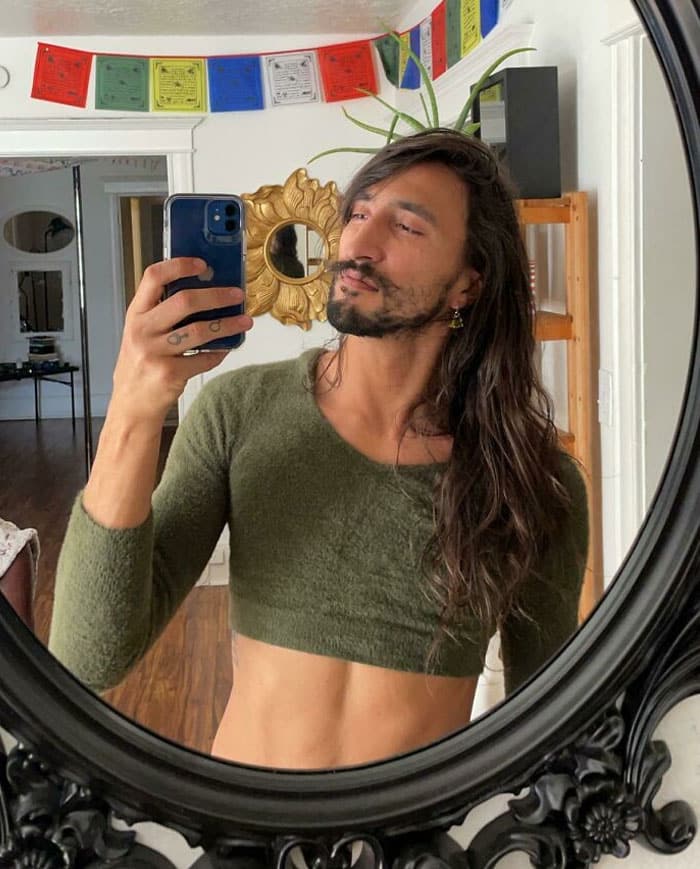 Got My Passport Verification Done At The Police Station. Cop Doesn't Seem Too Happy As He Didn't Find Any Weed As Expected. Keep Smiling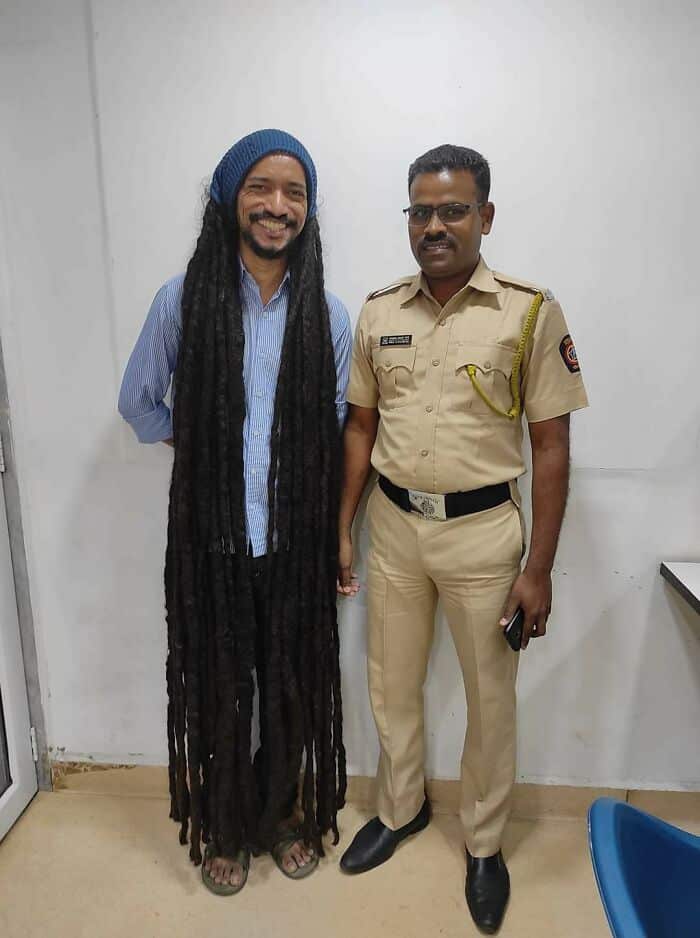 Once you grow it out to your preferred length, your long hair becomes a part of your signature style and can be truly hard to part with. That's why it's important to know how to take care of it and make it strong and silky. One of the most useful things you can do for your curls is to invest in quality products.
"If your hair is in fairly decent nick, you only need to condition your hair every other wash," Mills advised. "If you've got finer hair, you can also use a sea salt spray which coats the hair, making it look thicker."
It's Getting Unruly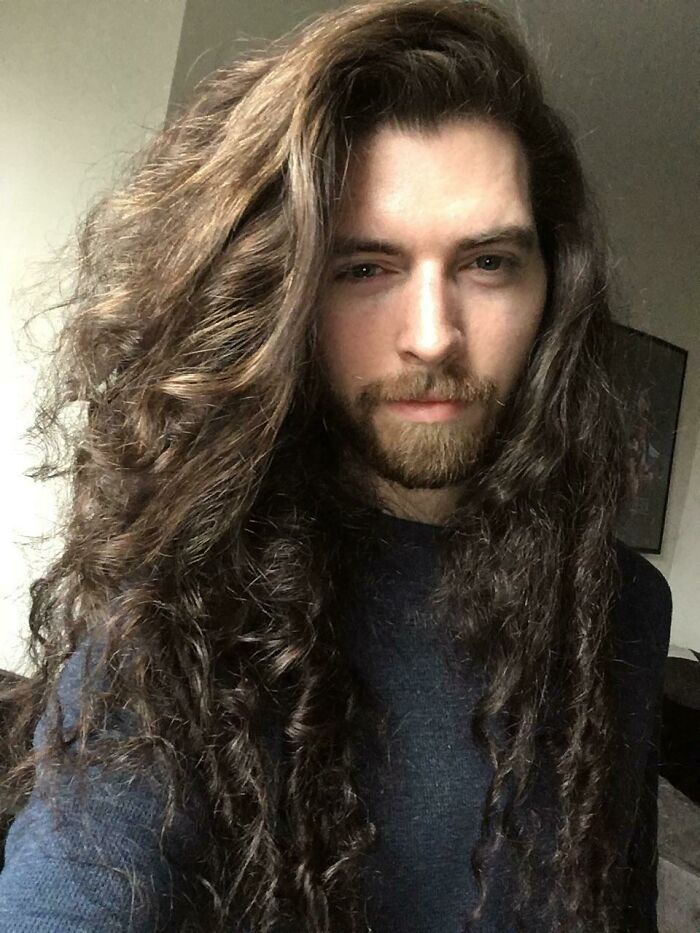 After Making The Mistake Of Letting A Friend Cut My Hair And Rocking The Lord Farquaad Look For About 2 Years, I'm Finally Back At An Acceptable Length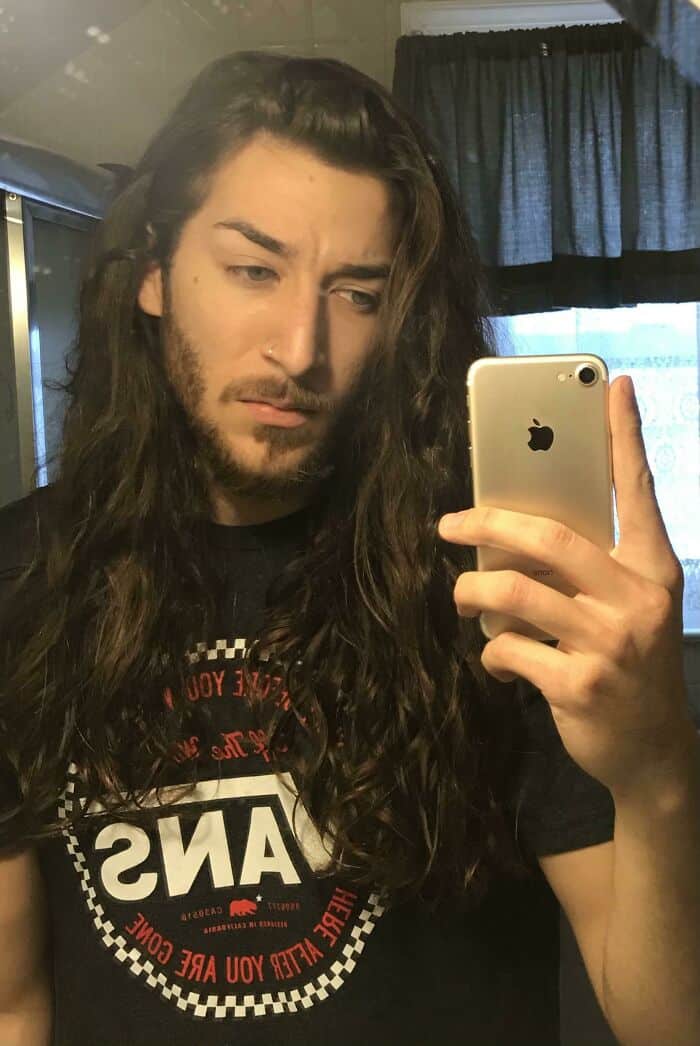 My Ferocity Lol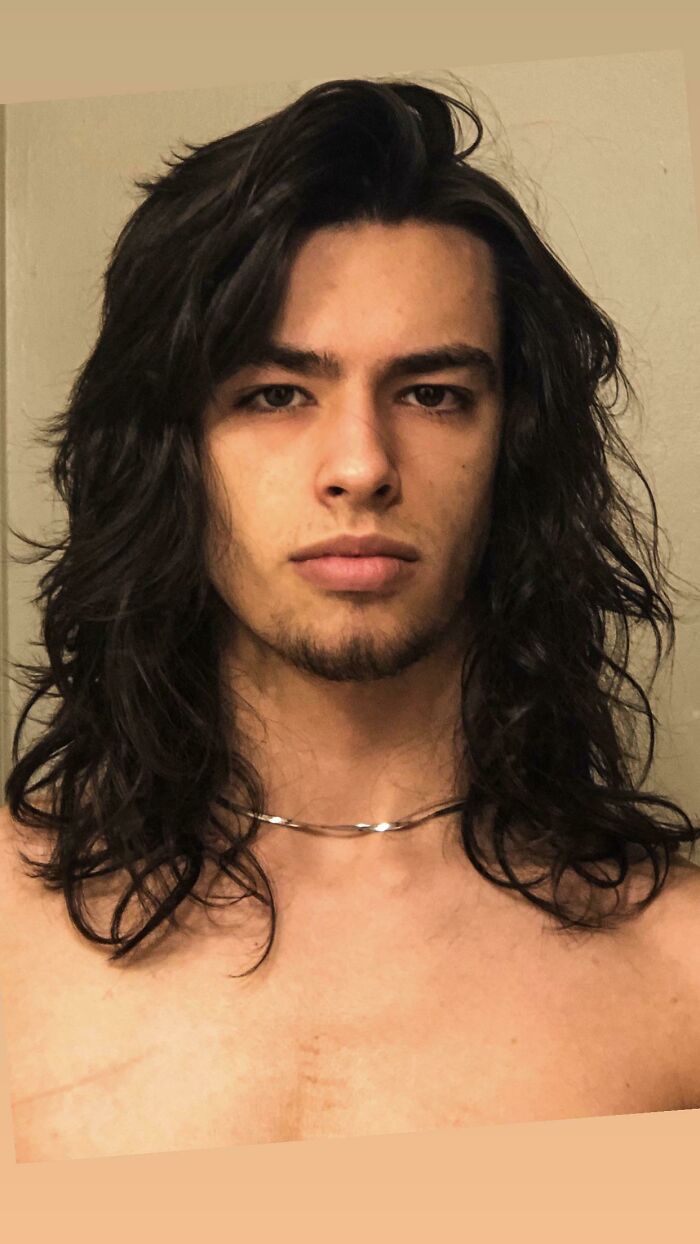 While many believe that trimming your hair makes it healthier, it doesn't make it grow faster: "People say you need to come in every four to six weeks to get the dead ends cut off, but you're cutting off what you've just grown. If your hair is really thick and getting out of control, you might want to have it reshaped, but it's not like the short back and sides mentality: you don't need to come in every few weeks," Mills mentioned.
If you're worried about looking a bit sloppy, "it helps if you're clean around the edges – the back of your neck and your sideburns if you have them. If you've got a beard, make sure it's blended in. Aside from that, you've got to just put up with it."
Picture Someone Took Of Me At A Local Music Festival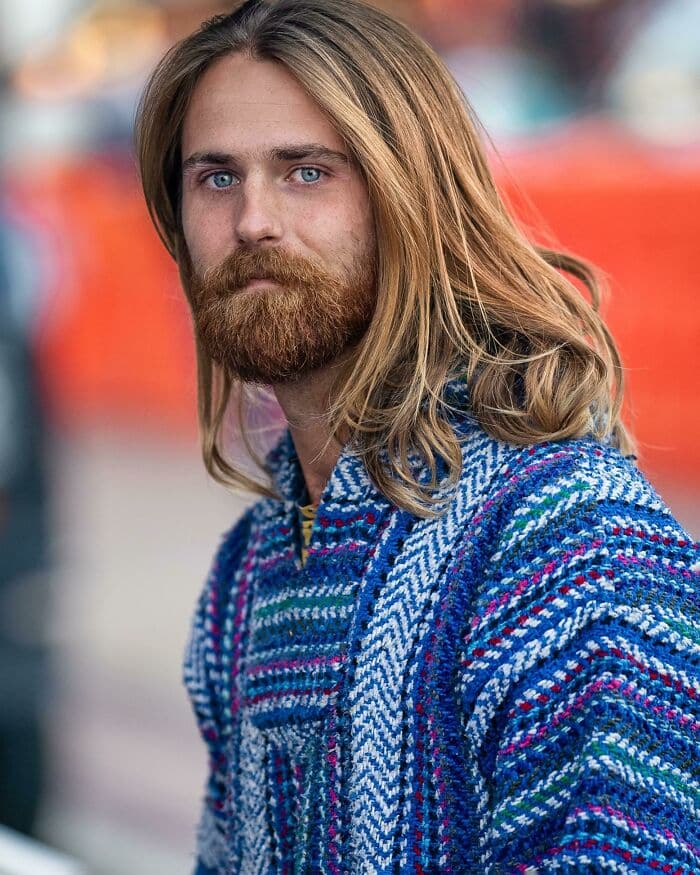 It Ain't Perfect But It Is Amazing What A Little Extra Time, Effort, And Product Can Do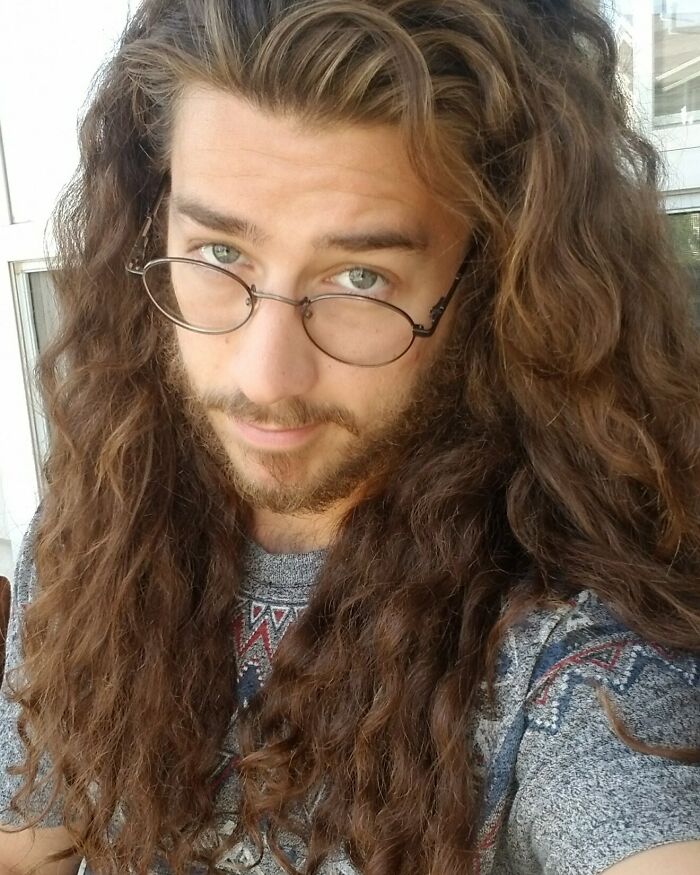 First Time Poster, About 15 Months In. Feeling Like A Viking!

Had A Photo Shoot Earlier Today And Felt Foin Af About My Makeup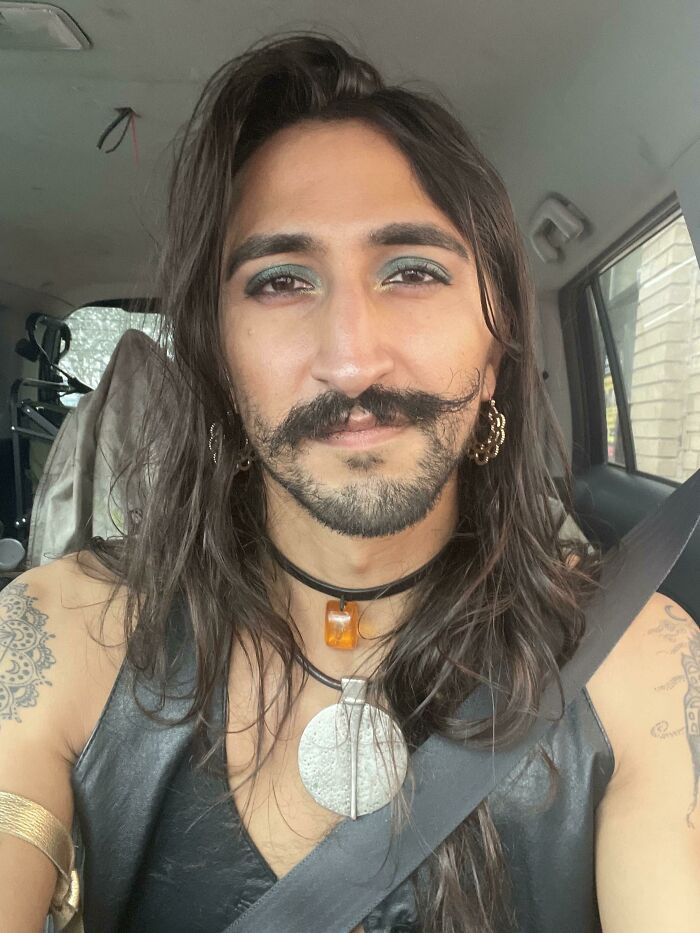 At the end of the day, if you look good and feel happy about your hairstyle, it means that it suits you. Even if maintaining long hair requires more effort and care, it's hard to deny that wavy locks look fabulous. So if you scrolled through the list and found yourself admiring these pictures, don't be shy and try it out yourself! And if you face any troubles, know that Fierce Flow is always ready to help you out in your journey.
Dualism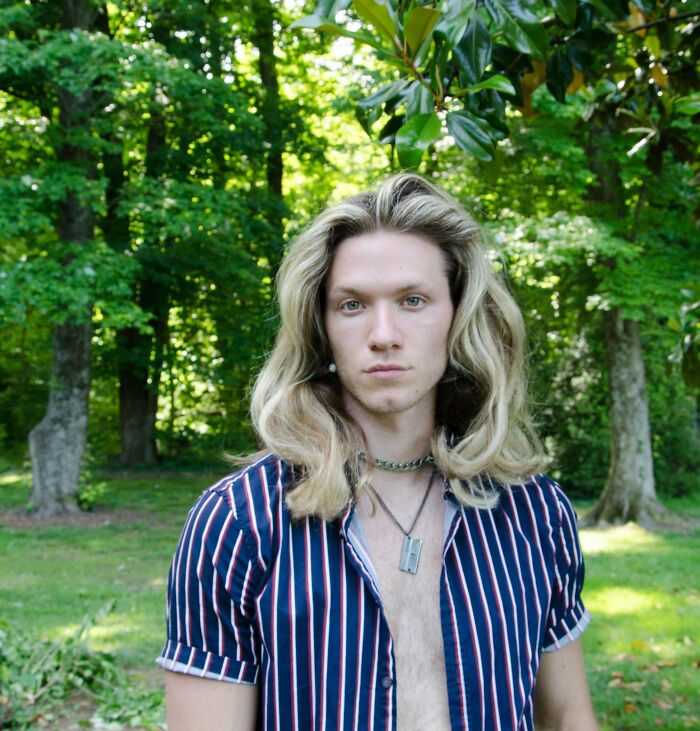 Feeling Confident Today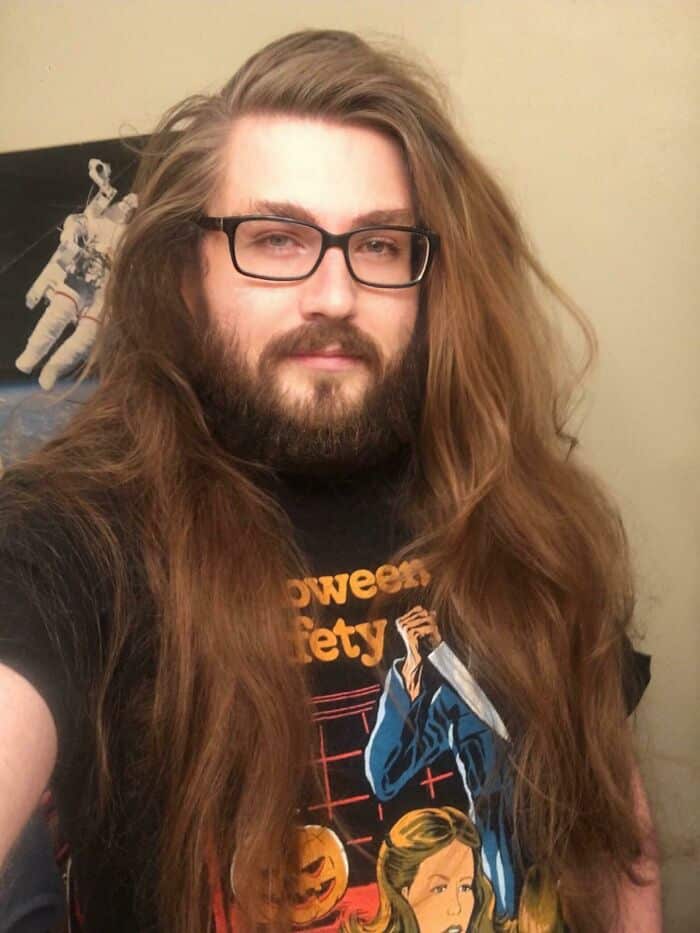 Fierce Yet? Just Over A Years Growth From Having Very Short Hair, Never Looking Back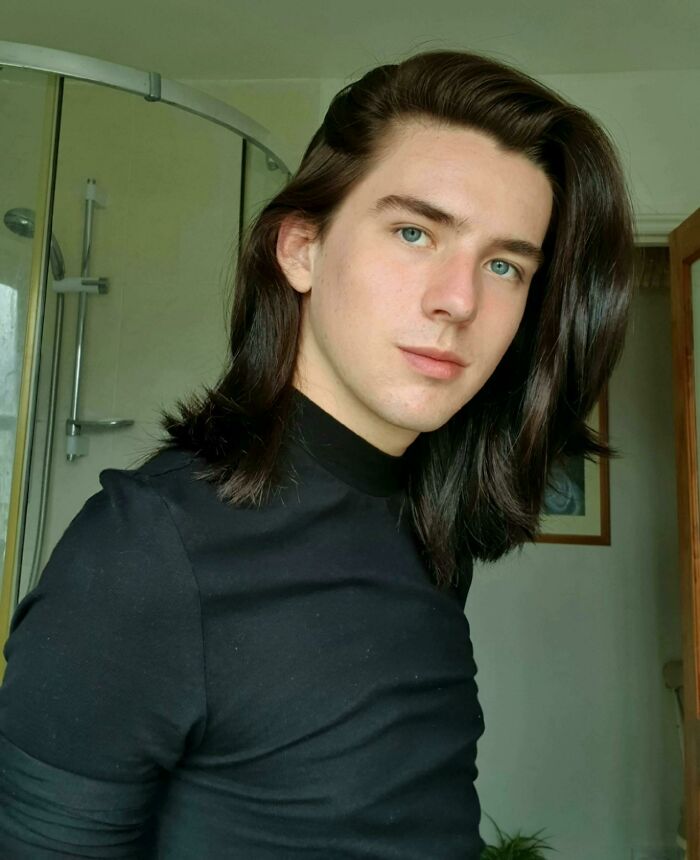 One Year, Ladies & Gents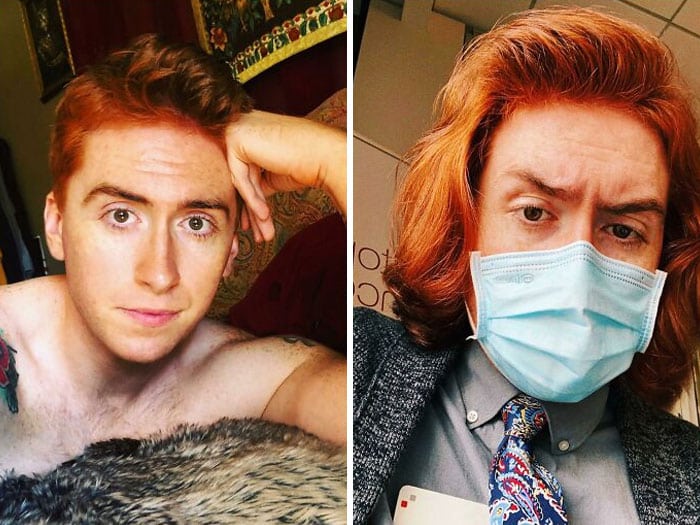 I Never Go Anywhere To Show Off The Mane. But You Guys Will Appreciate It Right?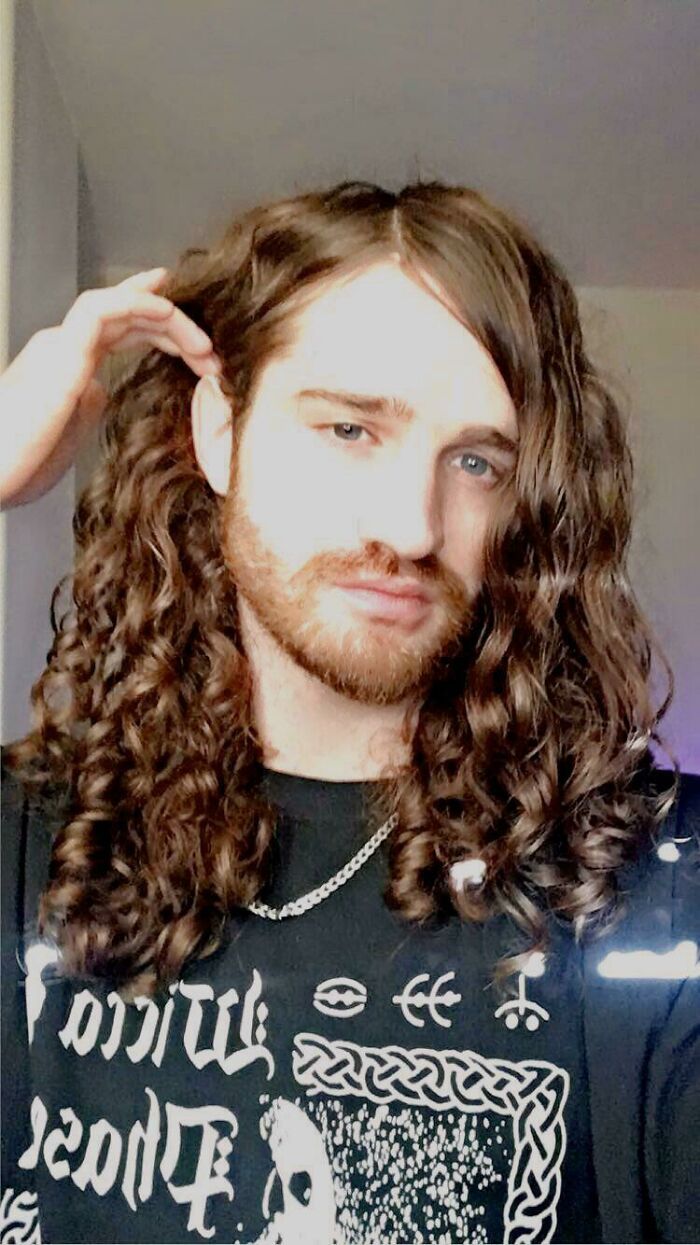 Still Not Comfortable To Wear Hair Down Since Last Cut, Here Is A Rare Pic