Did you know why The Academy Awards present Oscars to the best supporting actors? They do it because sometimes, supporting actors outshines the main character.
Seems like it was not just in the movies when the background was better than the foreground. From savage photobombs to things that were probably supposed to stay out of the frame and more, most of these surprising images are a once-in-a-lifetime type of shots their photographers will be telling their grandchildren about.
Scroll down to check them out and tell us your favorites!
Hollywood Smile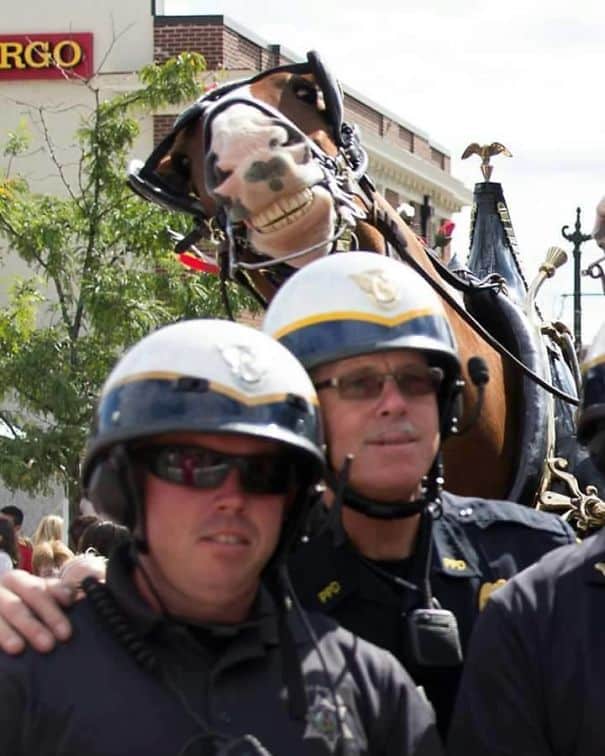 Queen Elizabeth Deciding To Join In On Australian Field Hockey Player Jayde Taylor's Selfie
It's Behind Me… Isn't It?
Kid In Background Of News Report Gets Stuck In His Lifejacket
Noooo!
The Old Lady Is A Slash Fan, But She Doesn't Know Slash Is Standing Behind Her
Best Accidental Photobomb Ever
Well That's An Impressive Photobomb
Took A Picture Of A Man And Daughter At A Coffee Shop To Show Them What They Would Look Like In 10 Years
Not Everyone Had A Greatest Night…
Got A Picture With Woody In Times Square…
We're So Happy Fiona Could Be There On Our Special Day
Took A Picture With My Friends, Later Noticed The Cops In The Background
He Looks Stunning
My Sister Was Taking Pictures Of My Nephew At School And The Little Guy In The Back Looks Miserable
Selfie Photo Bomb… Nailed It
My Daughter Thought This Was Her. Bonus: My Son In The Background
Cheerleading Practice
Tim Duncan's Accidental Photobomb
Cute Couple Picture
I'm Pretty Sure They Don't Even Know Each Other
Leaning Tower Of Pisa
Unicorns Aren't The Only Things That Poop Rainbows…
Photo Bombed By Batman
On Vacation In California With My Best Friend And Took A Picture With Perfect Timing
Horses, Such Elegant Creatures
The Best Picture I Have Ever Taken
Largest Photobomb Ever?
Halloween 1989. That's Me On The Right. My Sister Is Behind Me And About To Have A Really Bad Day
That's A Cemetery In The Background
My Friend Caught The Bouquet. That Is Her Boyfriend In The Background
I Was Trying To Take A Nice Photo Of My Cat When I Noticed The Neighbours Cat In The Background
A Lady's Hairdo In The Background Makes It Look Like Chewbacca Is Lurking
My Son Has Conquered The Photobomb
Some Friends Took A Picture And Later Realized That The People In The Background Were Stuffing A Baby In A Cannon