Sadly, we can't bring back the past. But we can surely recreate it and relive those beautiful moments.
Since the trend of recreating old pictures was getting popular, a subreddit r/PastAndPresentPics asked people to share their recreated photos. Various people shared their wholesome pictures, and we are loving it. Scroll down and enjoy!
Same Pride, Same Couple 25 Years Later (2017)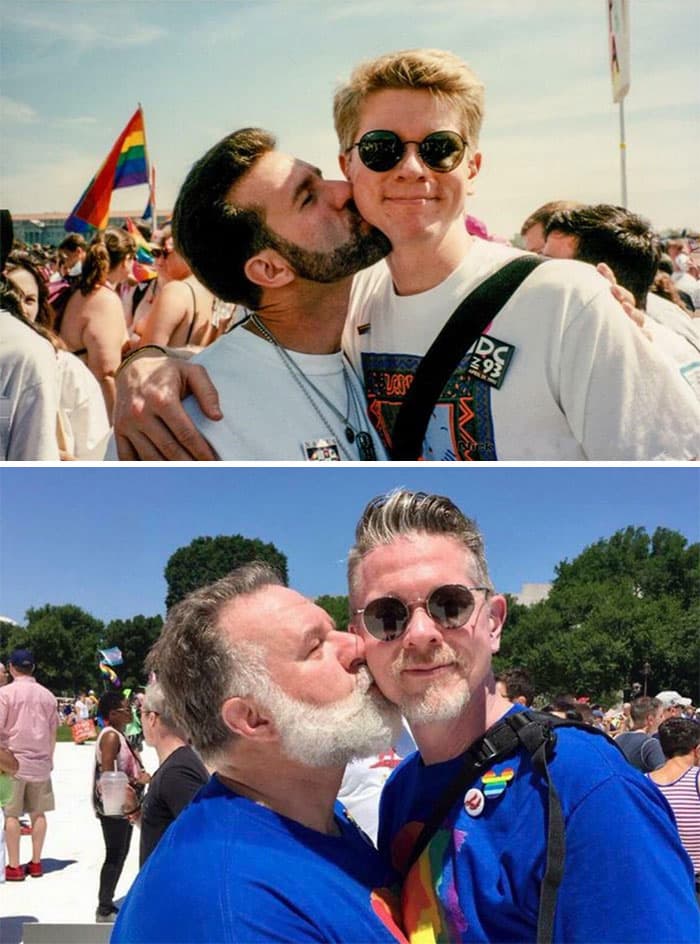 It's All I Wanted For My 60th Birthday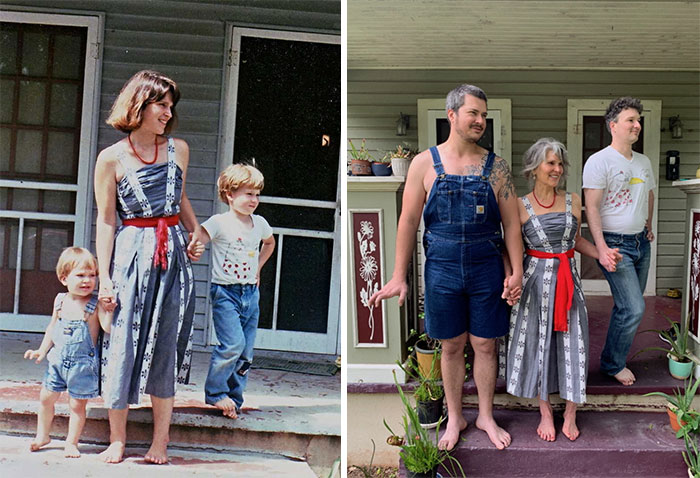 The Most Poignant Pastandpresent Pic I've Seen To Date

Faithful Little Desk Buddy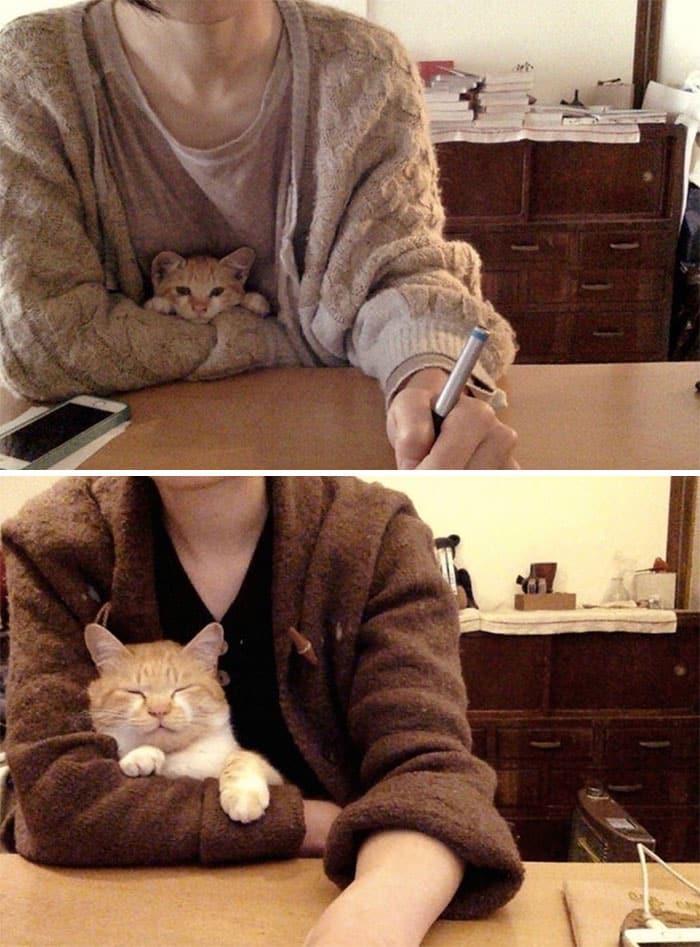 Me As A Baby Wearing A Ridiculous Wig vs. Me At 21 With The Hair I Ended Up Growing
Couple At Woodstock 48 Hrs After They Met And 50 Years Later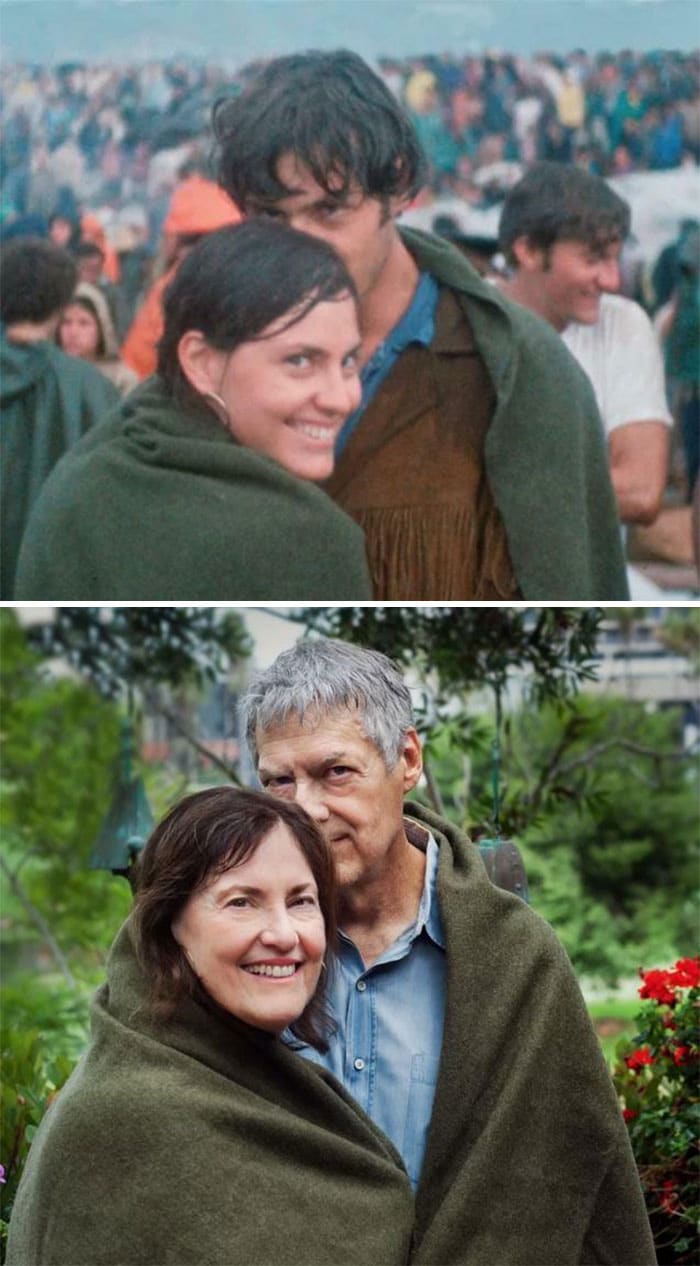 34 Years Apart.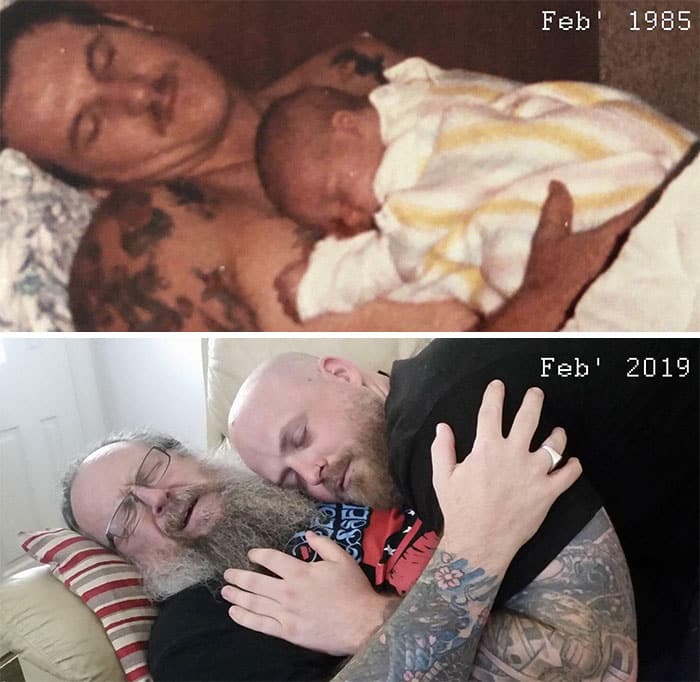 40 Years Later…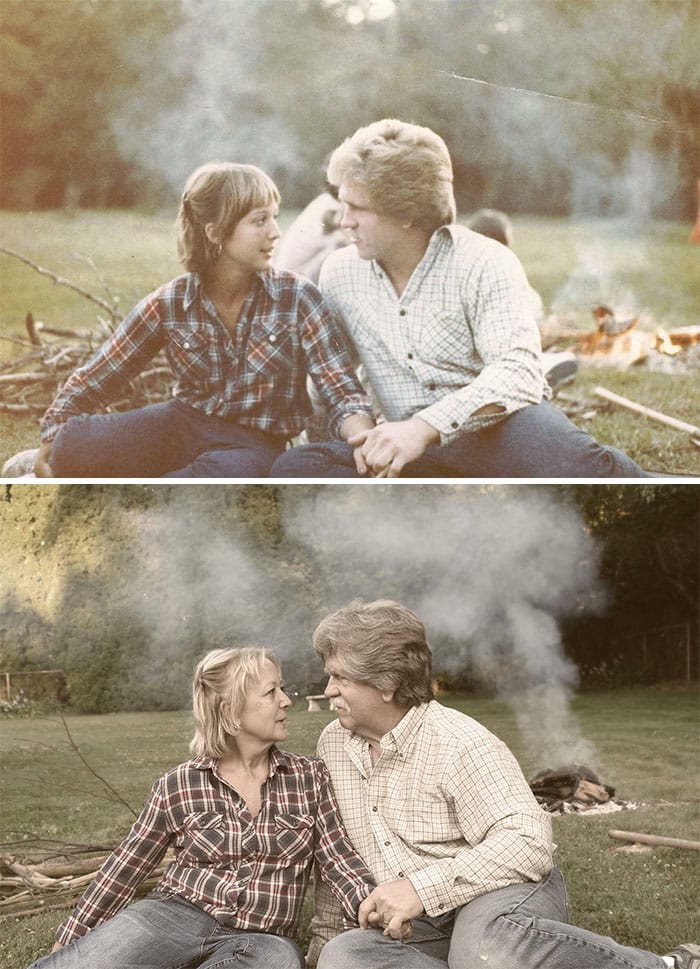 My Mother Made Me The 2 Year Old Outfit And The 39 Year Old Outfit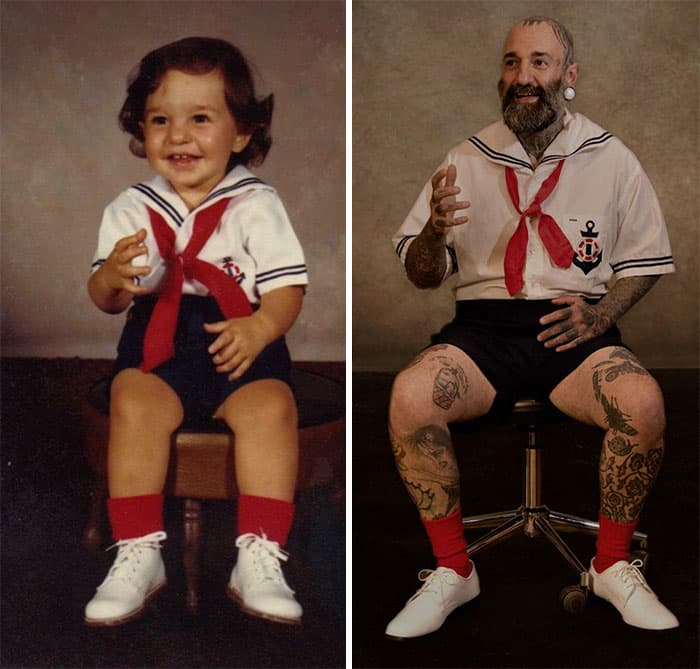 When The Student Pulls A Reverse Uno On The Teacher..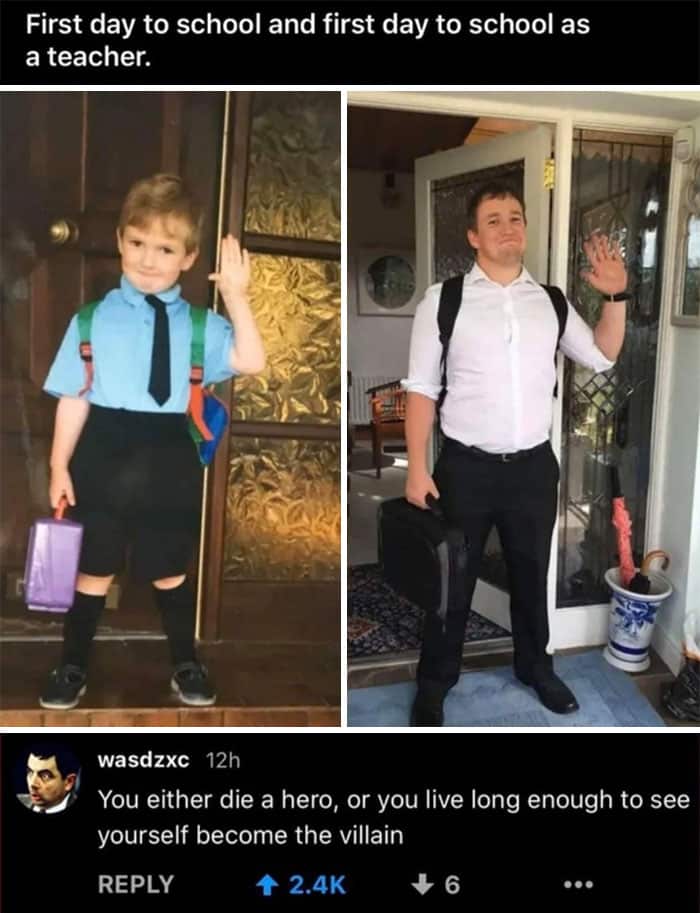 My Sister And I Graduating Headstart vs. Us Graduating College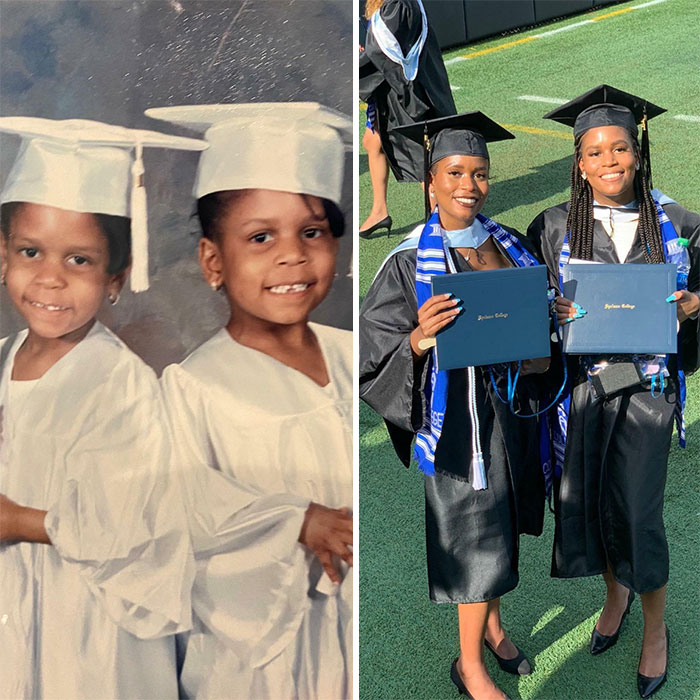 My Son And I Planted Our Faces On A Copier, Then And Now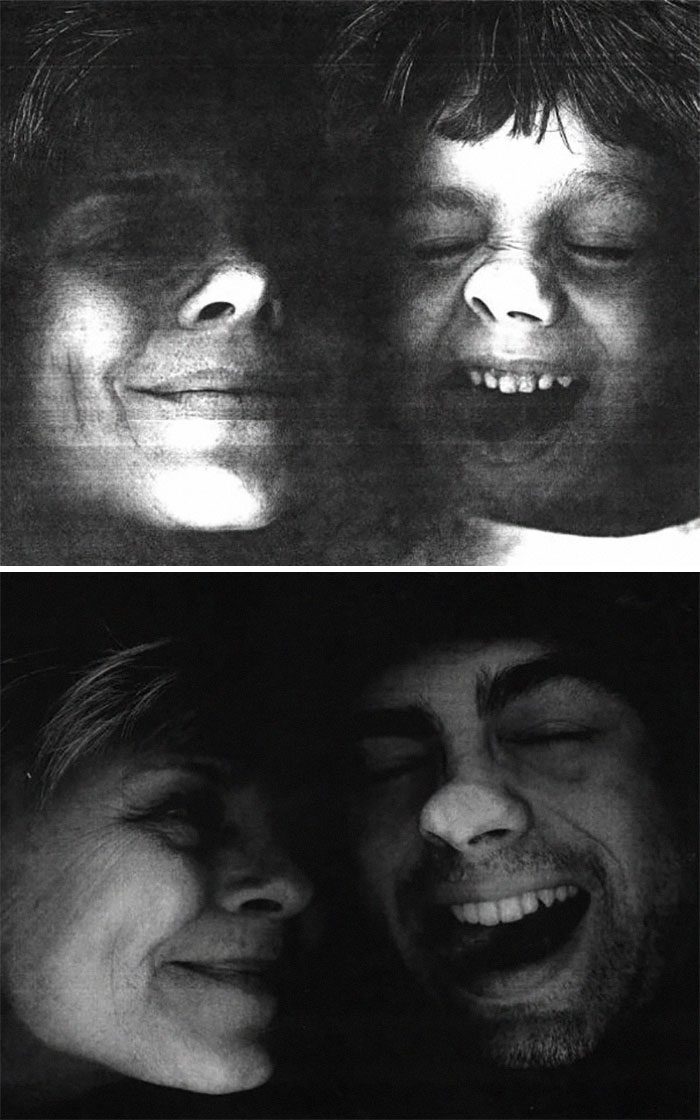 My Parents Took Pictures Of Us Asleep In Weird Positions When We Were Kids. We Recreated The Photos As Adults, But Just Look Like A Bunch Of Drunks!

On The Left Was Mother In 1980. Now In 2014, Her Daughter.

From A Ten Your Old Cub Scout To A 27-Year-Old Eagle Scout (Even The Hat Is The Same. Go Braves!!!)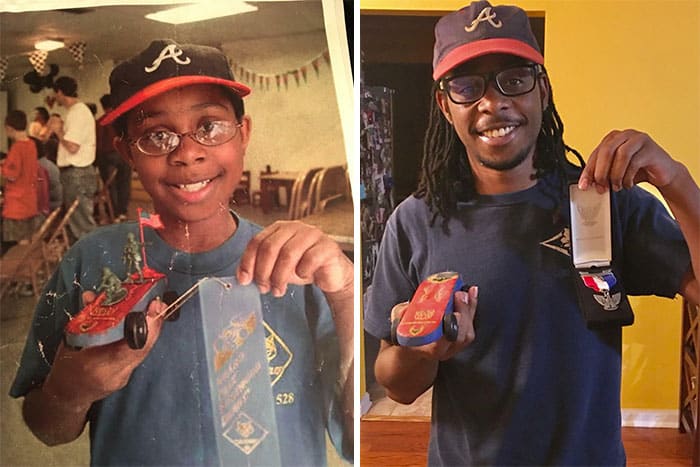 Biff Got What He Deserved After Almost 35 Years.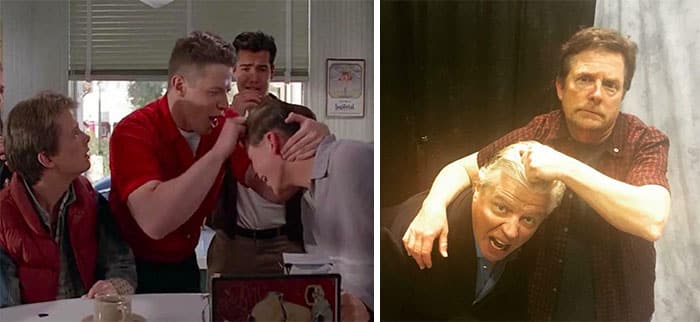 Only A Few Months Apart.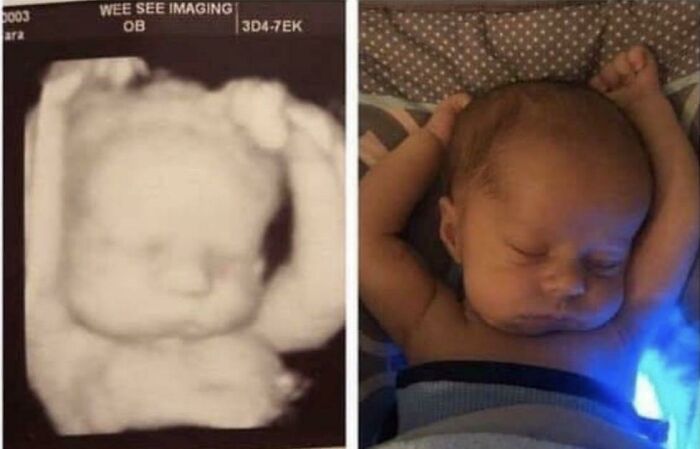 For My Mom's 60th Birthday, My Brothers, My Cousin And I Recreated A Photo From My First Day Of Kindergarten.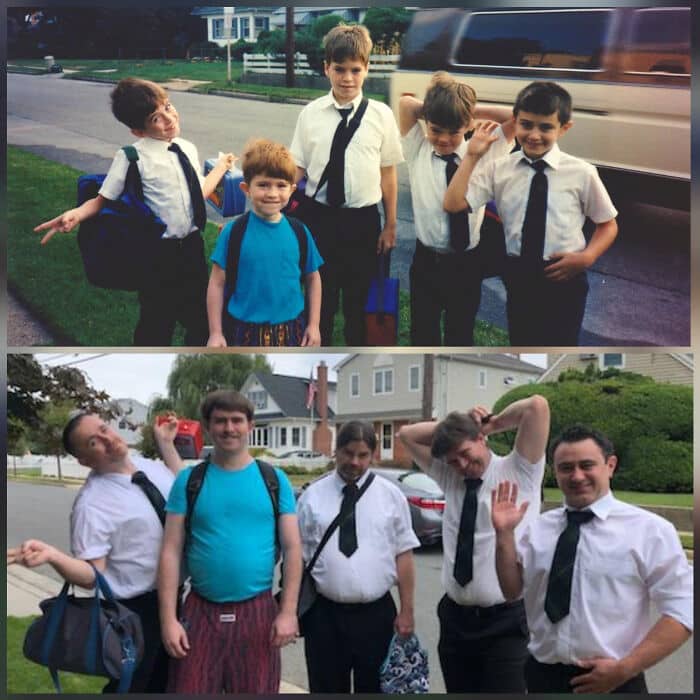 I Came To This Courtroom With My Class In Kindergarten. Today, 14 Years Later, I Finished My Internship With The Judge In The Same Courtroom.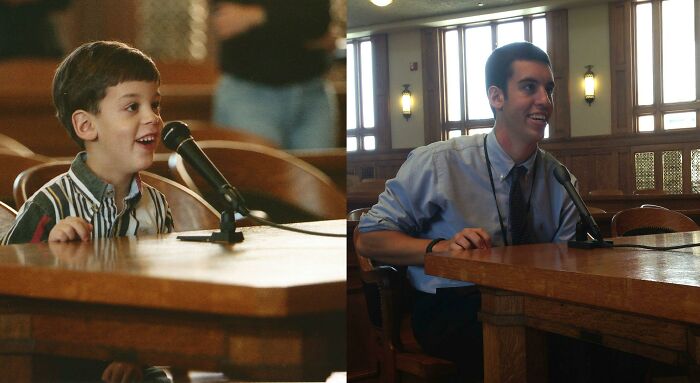 My Grandpa In The Middle With His Sister Annetta On His Left With Their Best Friends 1927 vs. 1992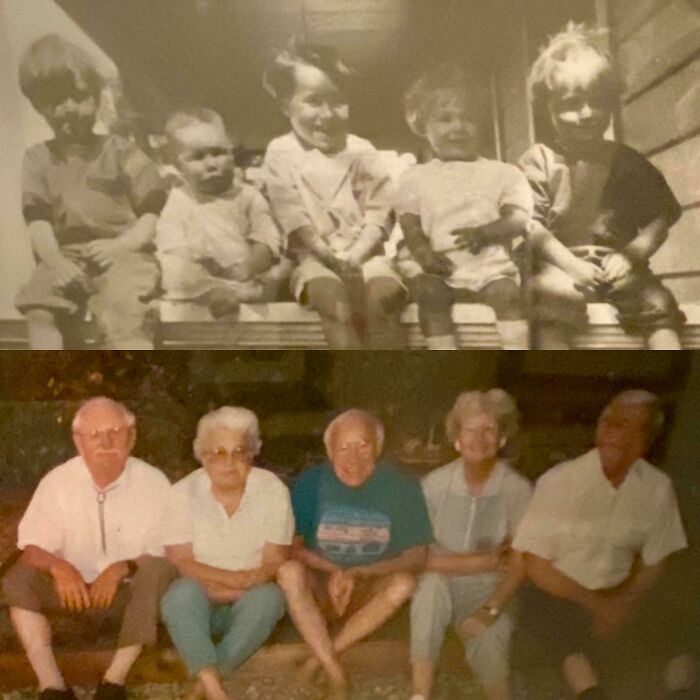 My Wife And I During A Dance In Sixth Grade And Then On Our Wedding Day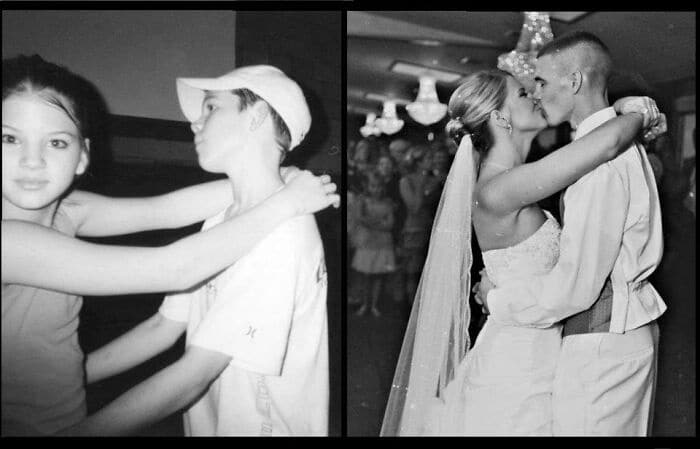 Steve And Robert Irwin Feeding The Same Crocodile 15 Years Apart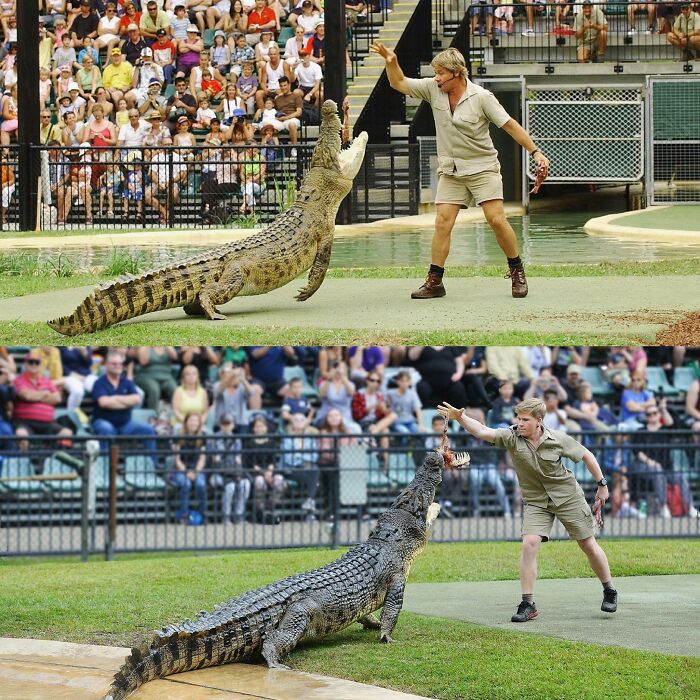 They Were Neighbours Since The Birth, The Photo Was Taken On The Bride's 3th Birthday By Her Parents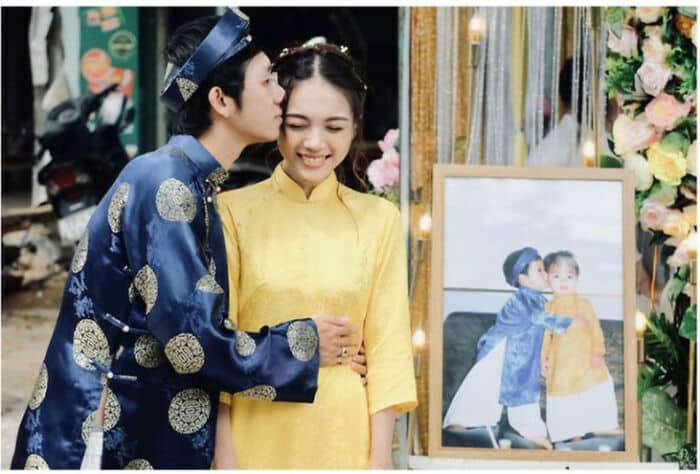 My Sister Got Married Over The Weekend, So We Recreated This Gem From Our Childhood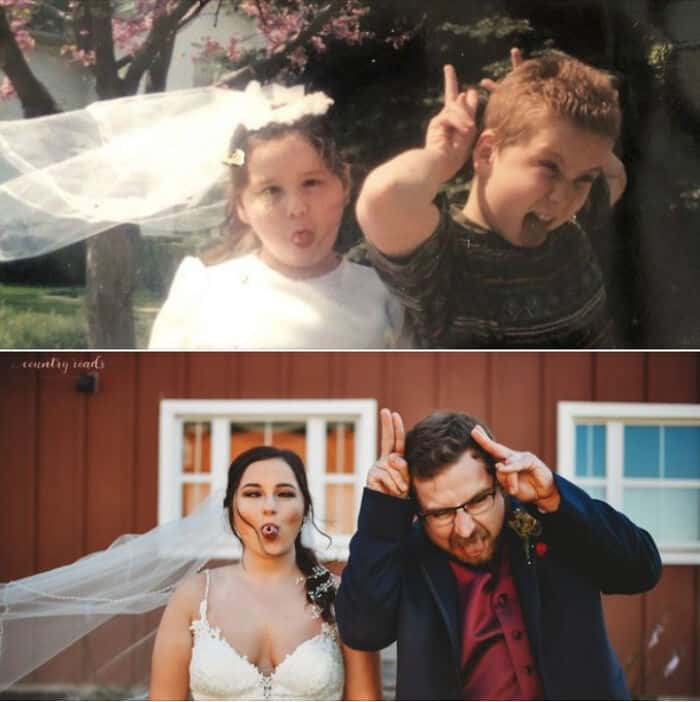 This Famous Photo Of A 12yr Old Afghan Girl And Her 18 Years Later (Photo By Steve Mccurry)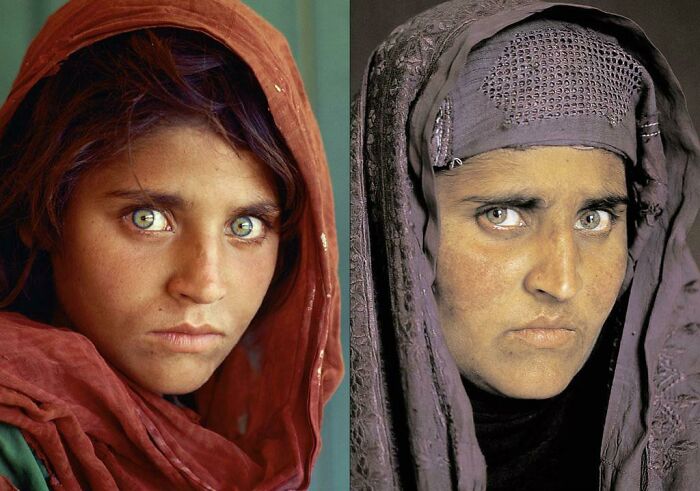 15 Years Later And We Still Have That Mall Photo Shoot Swagger!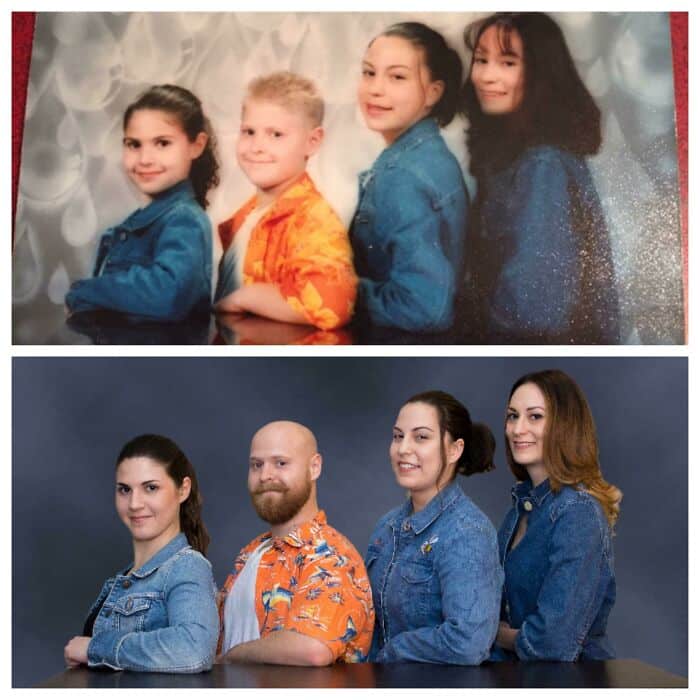 My Grandma And Dad 1966 And 2020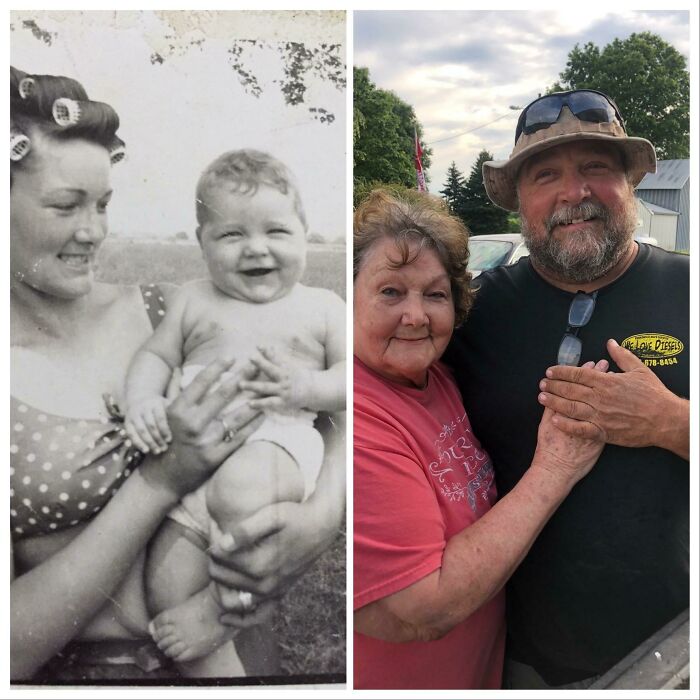 I Found An Old Pic Of Me Playing Computer Games. As It Turns Out I Haven't Changed Very Much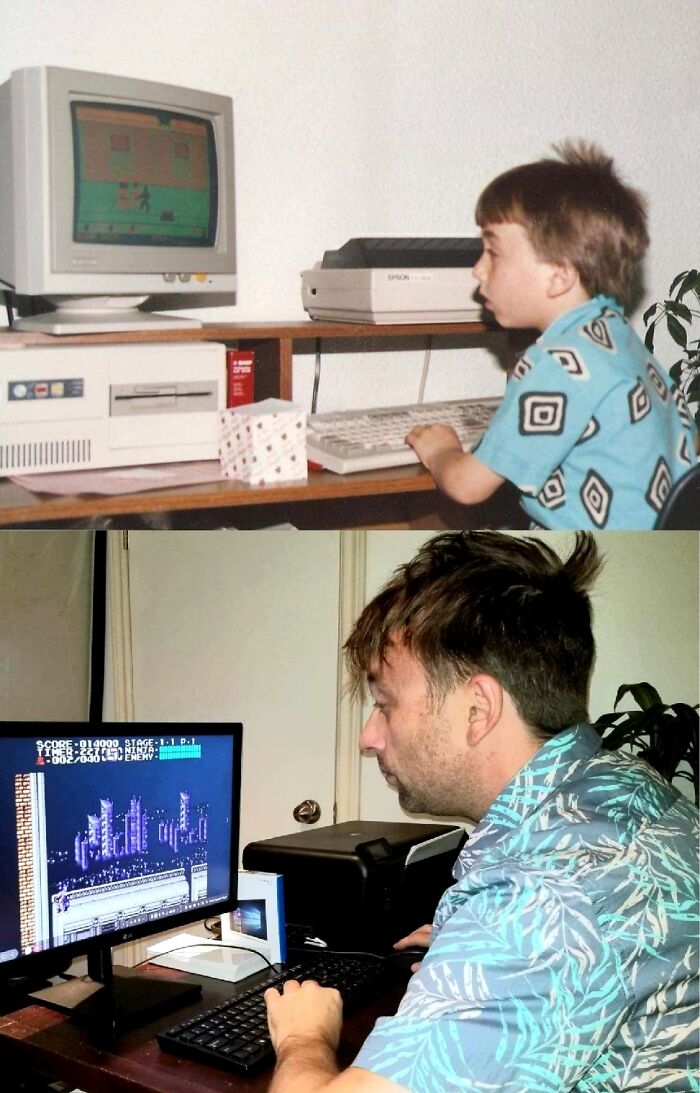 My Dog, In The Same Spot, At 1 Year Old And 11 Years Old.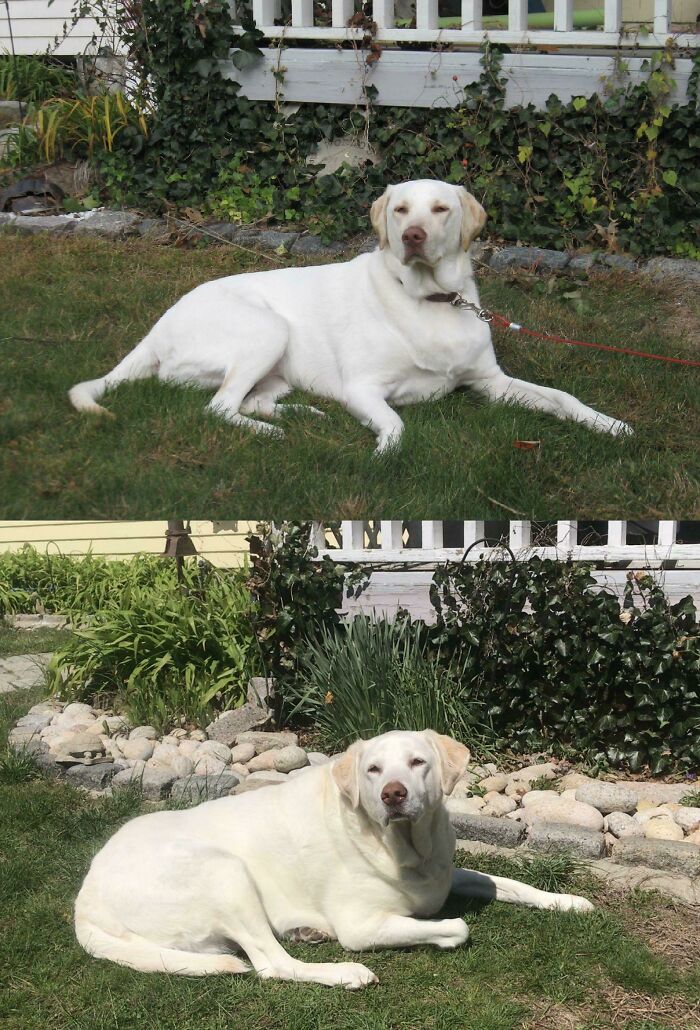 15 Years Of Anniversaries. Can You Tell When It Stopped Being Taken With A Digital Camera And Began Being Taken With A Phone?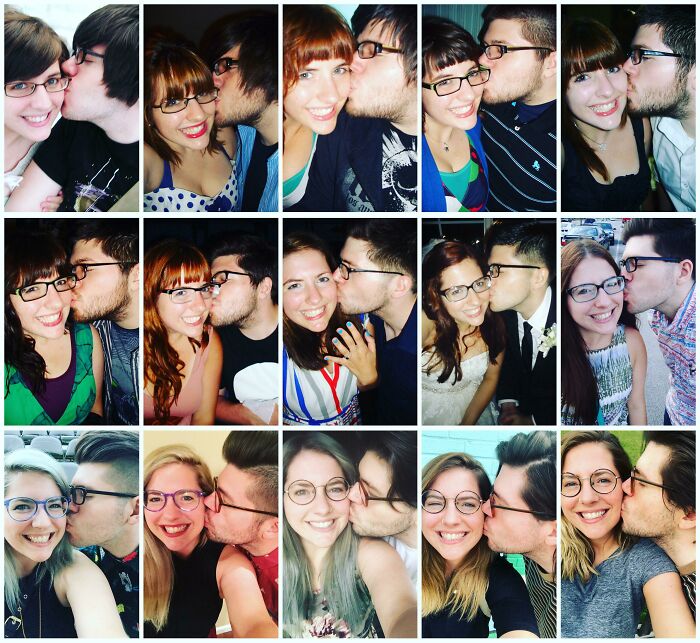 My Mom Holding Me 1979, My Mom Holding My Daughter In The Same Dress 2019.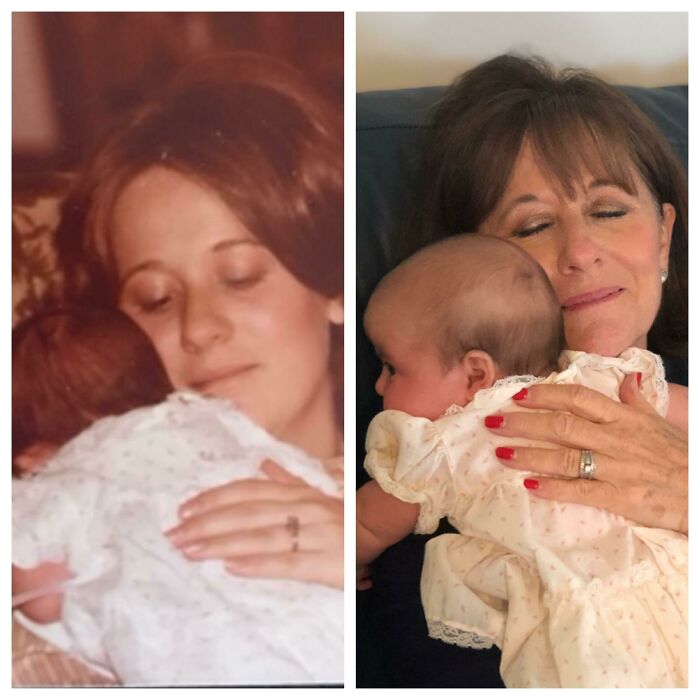 Passing Down The Baby Express To My Own Son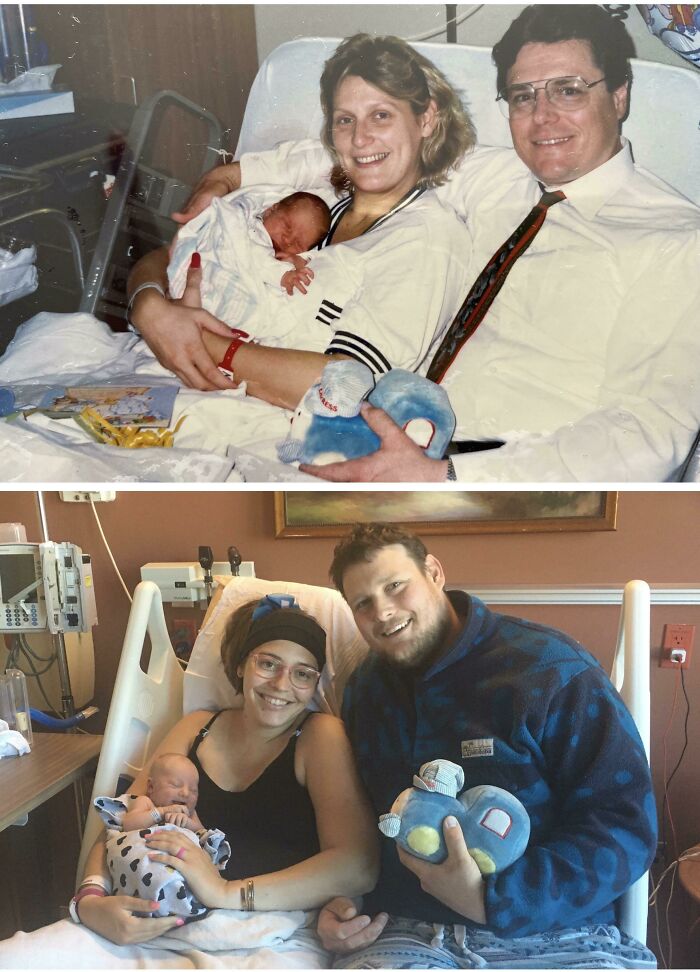 Same Beach, 25 Years Apart.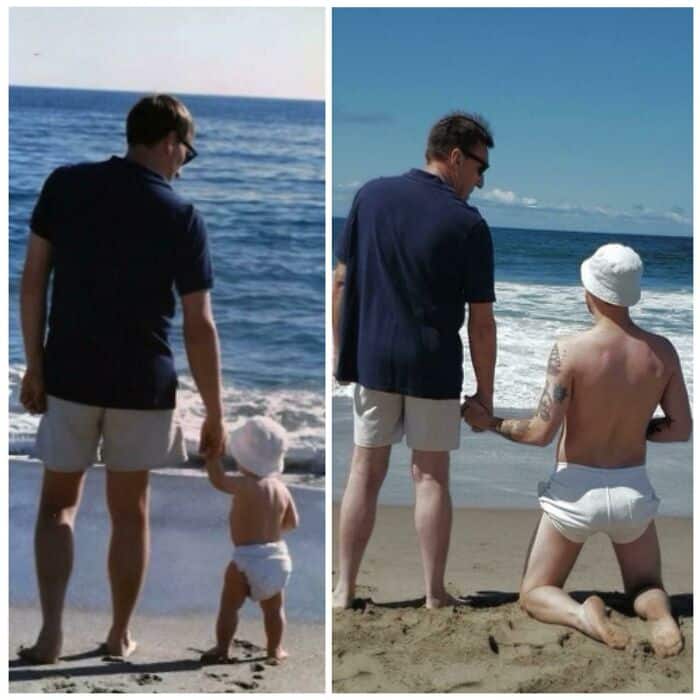 Brothers In A Bathtub. 20 Years Apart.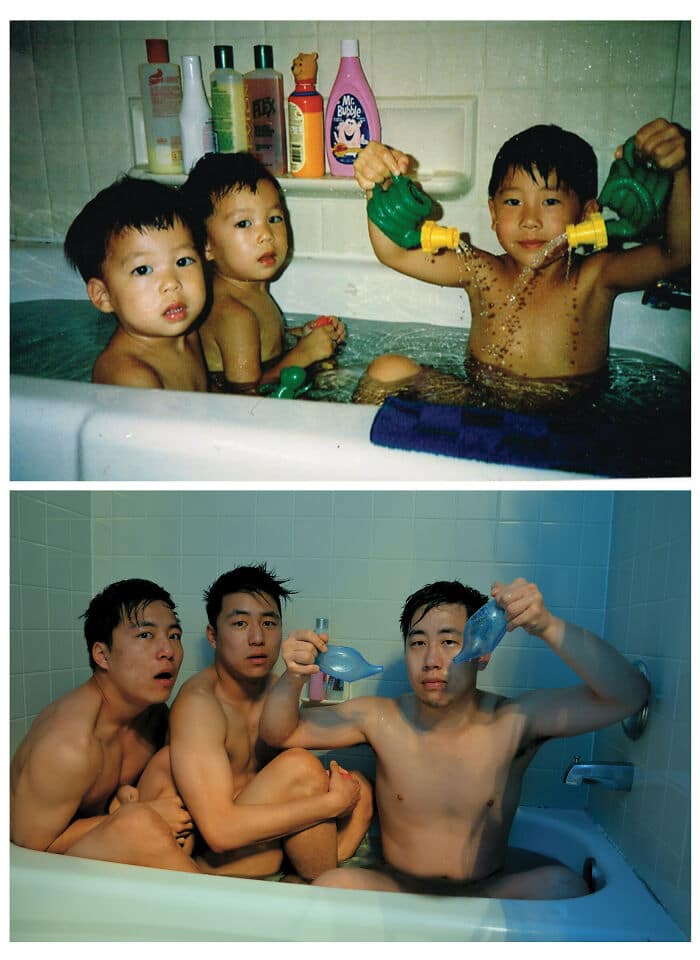 Perfect Past And Present Strangers