Age is just a number!
While we might use plenty of anti-aging skincare creams and follow some tasteless diet plans to keep our skin young, we can't deny that aging is inevitable. So, feeling worried and anxious, which is also called FOGO (fear of growing old) is not a smart thing. Rather, we should take some inspiration from the badass elderly people who are the epitome of coolness. 
These seniors are giving out some major goals, leaving us, the self-obsessed millennials, far behind. Uhh! We hate to say this but these elder people are cooler than the people of our generation. 
My 86yo Grandmother And Her Handmade Needle Point Chair. 25 Years In The Making And 14 Threads Per Inch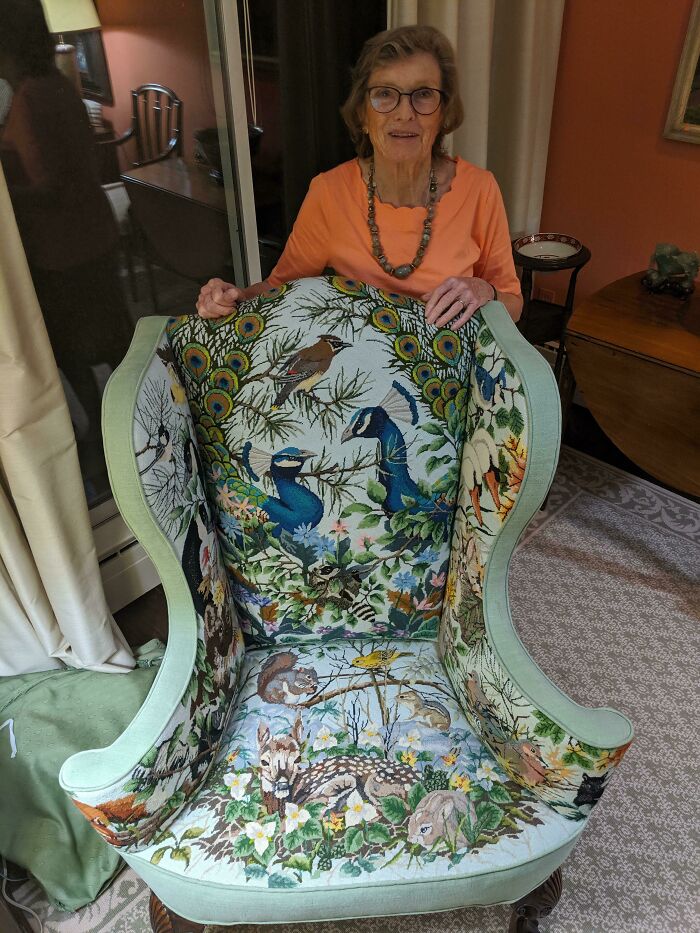 She used to pick up roadkill from the side of the road to compare thread colors. She also bought a peacock for color comparison. I am not allowed to sit in it.
A Grandpa Got A Cochlea Implant Tattoo To Become Like His Grandson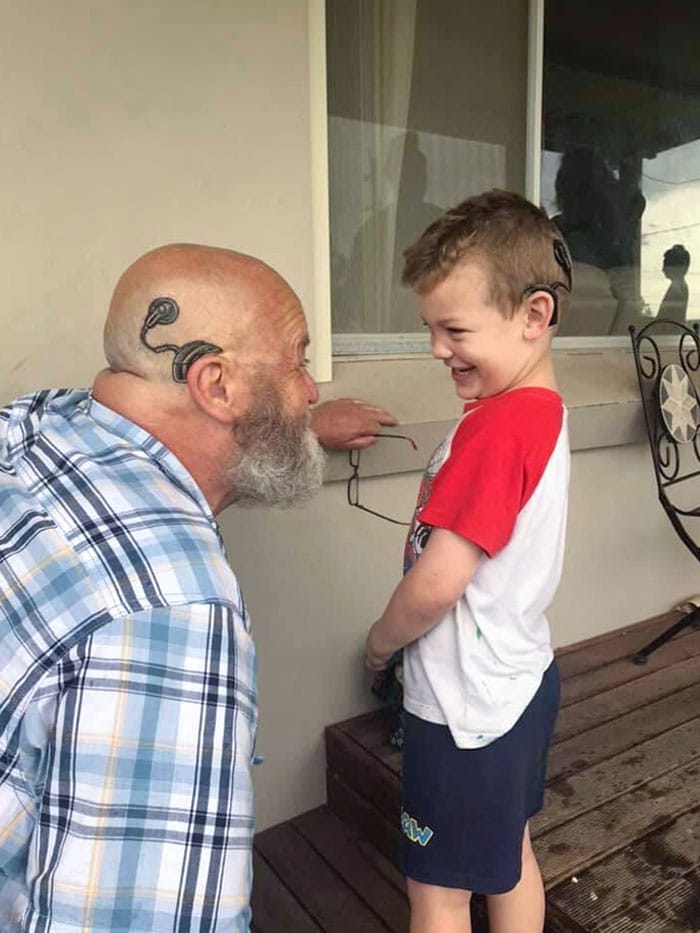 Nearly Every Day This Elderly Women Stands With This Sign Up, Facing The Traffic

Punk Grandma
My Grandmother On Her 100th Birthday
Bought My Grandma An iPad. She's 84 And Never Had A Tablet, And Wanted It For "Art". I Bought ArtRage For Her And Left Her Alone With Her New Toy For 30 Minutes
This is what I came back to.
Was Visiting My Grandma And Found This Photo From Her New Years Cruise
Old Man Sideways Holding Onto A Vertical Pole

I Just Found Out That My Grandmother Has Spent Her Time During Covid Hitting The Weights, She Turns 85 Next Week
My Grandpa Water Skiing On His 91st Birthday This Week
This Grandma Just Turned 105 Years Old Today
My Aunt's First Selfie With Her First-Ever Smartphone She Got For Christmas
My Grandmother 77 Graduated With Her Ph.D. And Is The University's Oldest Graduate. It's Never Too Late
 Just Saw The Coolest Old Man At The Wine Festival

 My Facebook Friend Posted This Earlier Today With The Description: "How My Humble Great Grandmother Spent A Week With All Of Her Sisters After She Beat Cancer"

Cool Cookies From A Cool Grandpa
My Grandfather Is A Champ
My 60-Year-Old Uncle Shredding In Kauai
My 101-Year-Old Neighbor Was So Ready For The Eclipse
This Was How My Grandparents Celebrated Their 60th Wedding Anniversary
My 97-Year-Old Great-Grandma. She Lives Alone, Drives Herself, Mows Her Lawn, Loves Sexy Men, And Drinks On The Regular. This Is Her Proving She Can Touch Her Toes
My Grandpa, At 86, Still Making And Improving His Death Star Fire Pits
I Ordered A Wonder Woman Costume Online. It Was A Little Big For Me When It Arrived And My Grandmother Said She Wanted To Try It On. This Is The Fabulous Result
My Grandpa At 72 Years Old

My 87-Year-Old Step Grandmother Decided It Was Time To Get A Tattoo
My Beautiful Grandma Doing The Splits After Her 80th Birthday Party Last Night
My Grandma Passed Away Recently, I Thought I'd Share This Favorite Photo Of Mine. This Was A Gift To My Parents Christmas 2008
My 74-Year-Old Grandpa With COPD And I On A Roller Coaster. He Was So Excited
This picture is about a year old. My grandpa really wanted to go on the ride, told us he hadn't been in so many years. The elderly man operating the coaster understood that and let us on. I'm squeezing the oxygen on the side so it didn't slip. My gramps laughed the entire trip!
My Grandpa Is A Retired Mathematician. He Got Bored, So He Decided To Build A Castle By Hand. It's Been Like 4 Years, But He's Gettin' There
Today My 73-Year-Old Grandma Finally Graduates High School
She couldn't finish high school as a kid because she had to help the family, but she always regretted never graduating.
My 106-Year-Old Great-Great-Grand-Aunt On Her 105th Birthday. She Acts Like She's Hardly 80
Grandma Cosplayed As Olenna Tyrell
The Grandparents From This Weekend's Wedding. No Words
Nearly 100-Year-Old Woman "Arrested" To Fulfill Bucket List Item
I Found Out Today That My Grandpa Ordered A Better Gaming Rig Than Myself And Any Of My Friends