So, June has finally ended. Do you know what does it means? Well, it means it's time for 35 adorable pictures of pets that got adopted recently. These furry friends have finally found a loving home and we can't wait to show you how happy they are. 
Hiptoro readers, leave whatever you are doing and get ready to feel soul-healing good vibes via this post. 
Happy scrolling! 
Adopting An Old Cat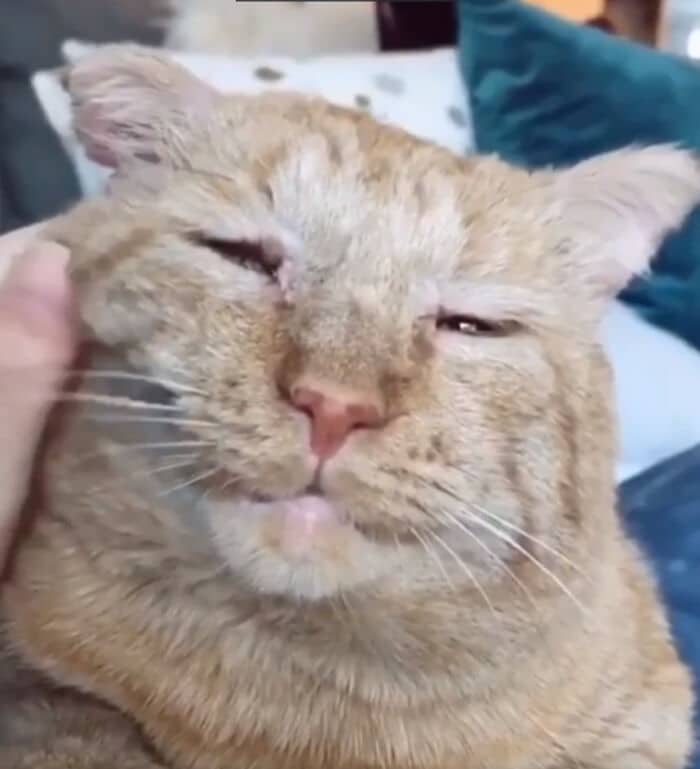 "Will You…. Adopt This Cat With Me?" She Said Yes
A Kitten Followed My Mail Cart For Four Blocks. Went Back Later To Find Her Huddled By A Garbage Pile. Guess I Adopted A Kitten
We Were Worried Our Rescue Pup Wouldn't Like Our New Rescue Kitten…
My Sister Just Adopted This Sweet 18 Year Old Tortie!
Rescued This Little Dude Today. Some Guy Hitting Cats With A Broom, Was Gunna Kick His Ass If He Didn't Give Me The Cat.. He Is Safe Now
Hi My Name Is Clover And I Adopted My People Today!
You're Adopted!
Rescued This Little Dude From A Bad Shelter Situation. His Name Is Vader
After Months And Months Of Applications Going Unanswered, Our Rescue Dog Found Us When She Came Into My Clinic For A Check-Up
Adopted This 12 Yr Old Battle Axe Today. Turns Out She's Entirely Deaf. Already Runnin The Place
Meet Barry, Our 8 Week Old Rescue Kitten
My Cat Knor Two Weeks After Adoption From The Shelter
After Wanting A Dog For My Whole Life, I Finally Adopted One! Meet Pepero!
She's Only Been Home For An Hour And Has Already Settled In. Happy Adoption Day Baby Girl!
I Think Someone Is Happy To Be Adopted
Adopted This 13 Yo Senior Yesterday. Say Hi To Simon!
We Adopted Sisters And I'm In Love!
Tiny Friendly Feral I Helped Rescue From A Car Engine. Mine Now Muahahahahaha!
Adopted Little Auron 2 Days Ago
I Was Terrified Of Adopting A Rescue Kitten Because I Wasn't Sure I Could Make Him Happy. 4 Months Later, Well I Think The Pic Says It All
Went To Pick Up My Kitten Ended Up Adopting His Sibling Too
Izzy Has Now Been Adopted. She Was A Part Of The 130 Cats We Rescued From A Hoarder. Now Only 114 Cats Need To Be Adopted
Today; My Boyfriend Rescued This Little Guy. He Being Attacked By Somebody Off Their Head On Drugs. Welcome, Home Archer. I Promise You Never Will Another Human Hurt You
Rescued This Pup, Meet Milo
We Just Adopted Our First Puppy. His Name Is Moose And He's Only 9 Weeks Old. Our New Good Boy
After A Month Of Fostering, We Officially Adopted Our Land Seal, Halo Yesterday!
My Roommate Just Adopted Her First Puppers "Hank The Tank"
Adopted This Sweet 5 Yr Old Girl Yesterday! Meet Dolly!
Zuko! Adopted Him Yesterday. He Was A Stray And Is A Bit Smaller Than He Should Be But I'm Hoping To Get Him A Bit Fatter And Stronger With Some Formula And Much Needed Attention. He's Such A Good Little Guy
Just Adopted A Dog And Had My Boyfriend Come Over To Meet Her. He's Already Calling Her "Our" Dog
Adopted This Stray Cat A Week Ago. Couldn't Resist Its Cuteness
Adopted This Kid Yesterday From Best Friends In Kanab Ut, She's Honest To God The Sweetest Kitty I've Ever Met. I Hit The Jackpot
We Adopted A New Cat Today And This Was The First Picture I Captured. I Love Her
Today We Rescued Each Other. A Sweet Timid Little Girl To Fill My Home And Heart