Traditional clothes never go out of style. Recently, Miss Mexico posted teh photographers of their 2020 contestants. The designer made versions of the traditional outfits of the country went viral quickly.
Usually, we complement the models and the design for their work, but we would also like to praise teh photographer. Instead of picking the studio for a shoot, the photographer decided to take them outside and capture the model in between lands and nature.
The total number of contestants competing were 32, out of which people shortlisted only 6(Miss Sonora, Miss Michoacan, Miss Guanajuato, Miss Estado De México, Miss Quintana Roo, Miss Guerrero) by reacting to their photos on social media, and 6 were picked by the judges (Miss Colima, Miss Sinaloa, Miss Coahuila, Miss Campeche, Miss Nayarit, Miss Oaxaca).
The Grand Finale is set to be held on October 31st
#1 Miss Guanajuato, Georgina Villanueva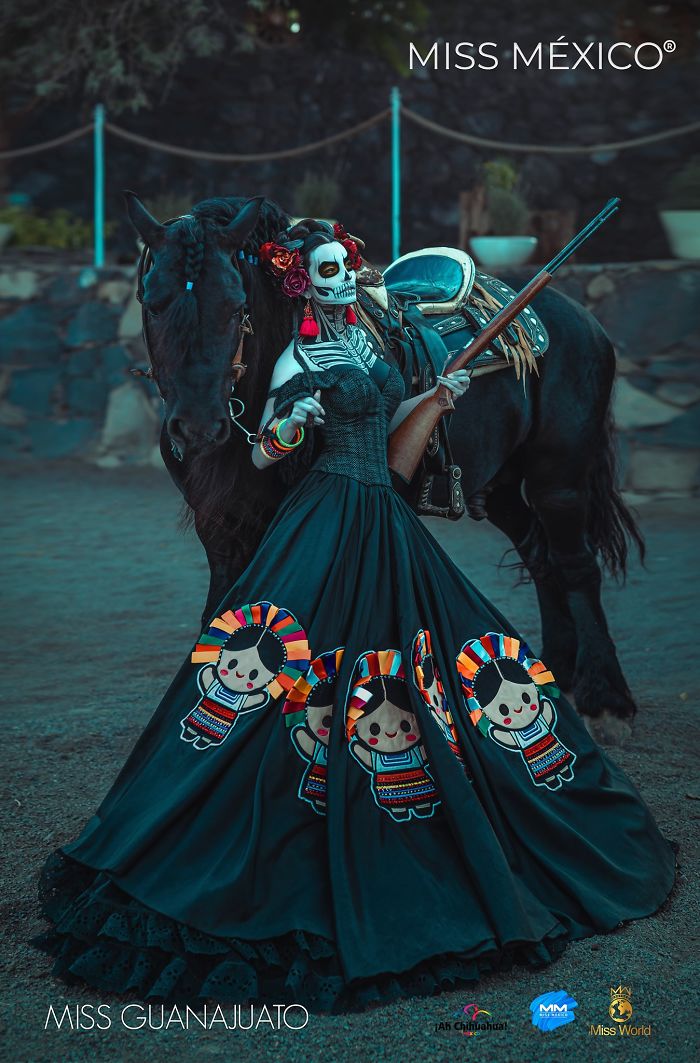 "The regional costumes are made by designers and they are the ones who will keep them," a Miss Mexico spokesperson told Hiptoro.
"The judges were foreigners, so they have had the opportunity to learn about the country's regions and soak up all the culture and legends the costumes had to offer."
#2 Miss Estado De México, Perla Franco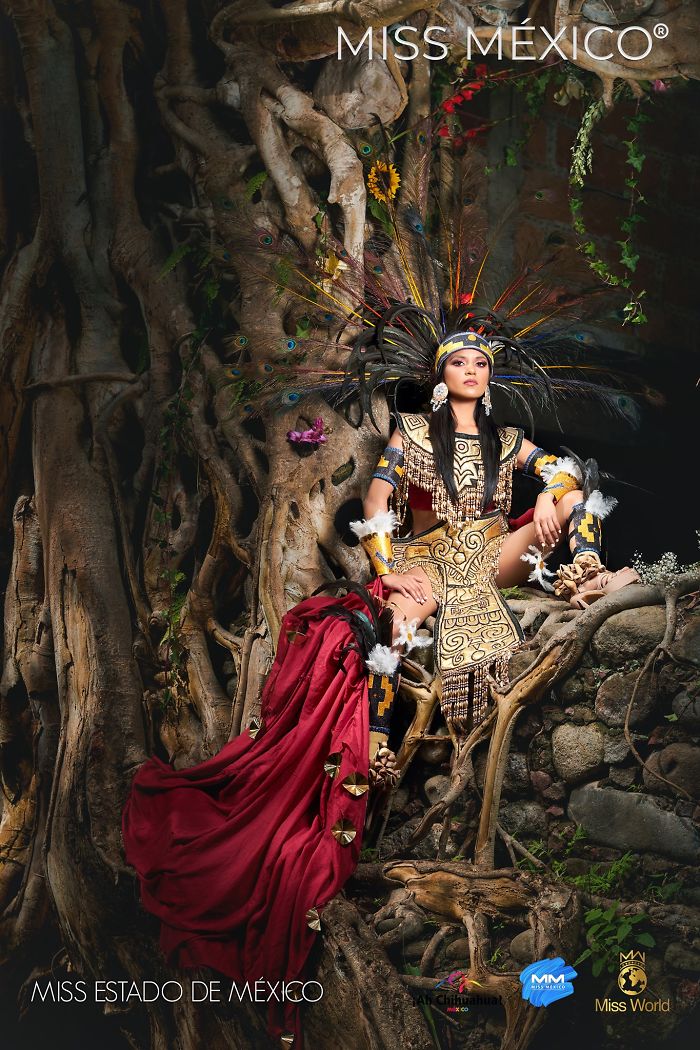 #3 Miss Nayarit, Blessing Chukwu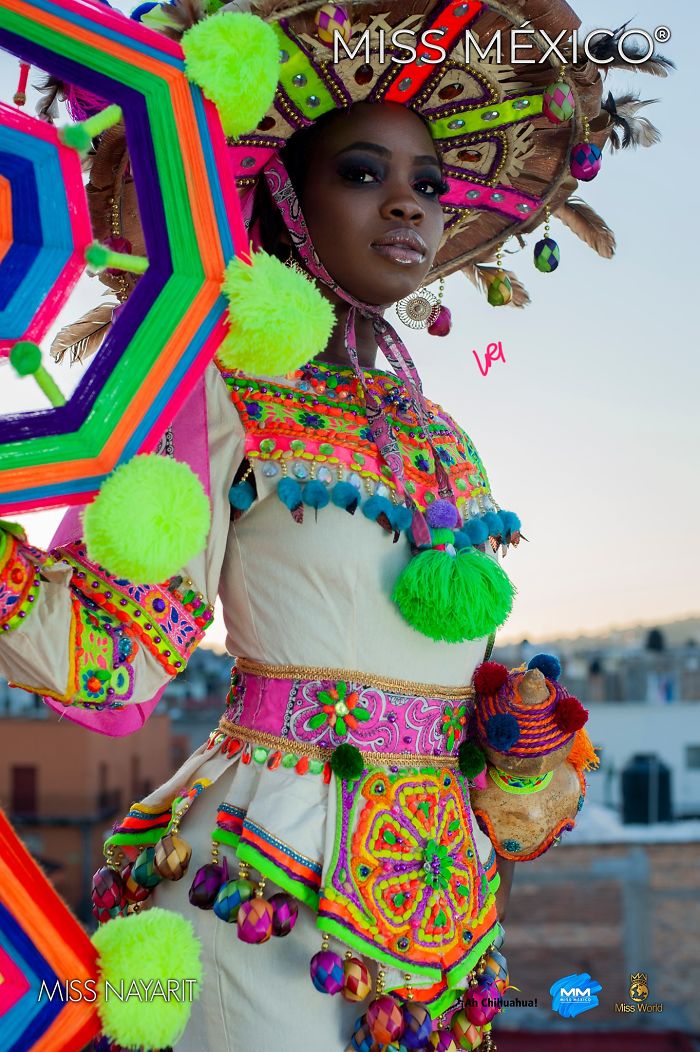 #4 Miss Sinaloa, Elizabeth Vidaña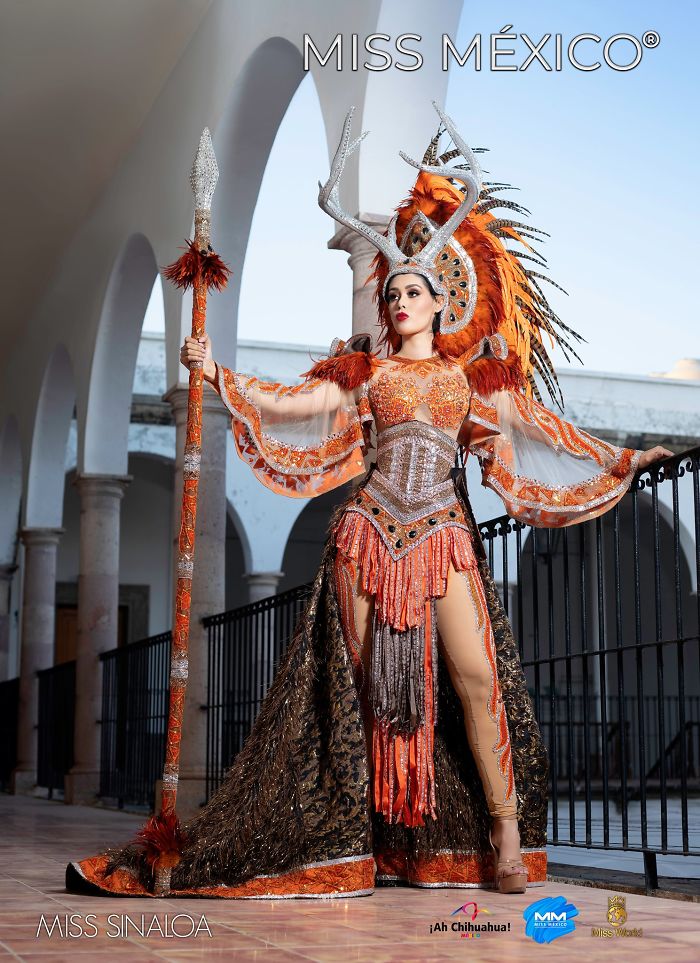 #5 Miss Guerrero, Isabel Ruíz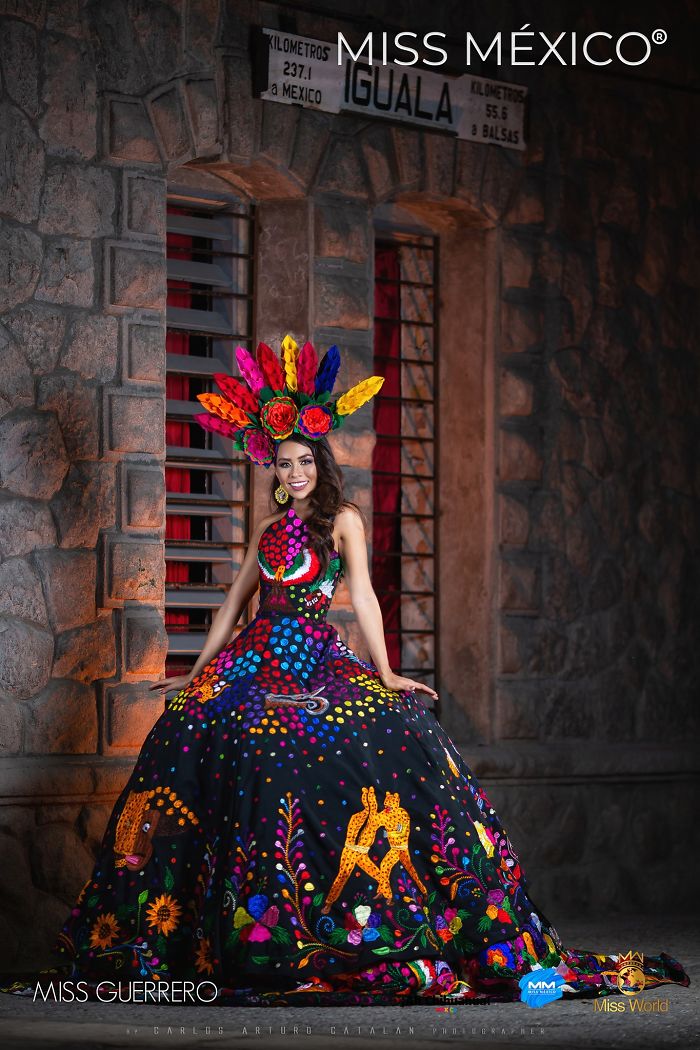 #6 Miss Jalisco, Mariana Macias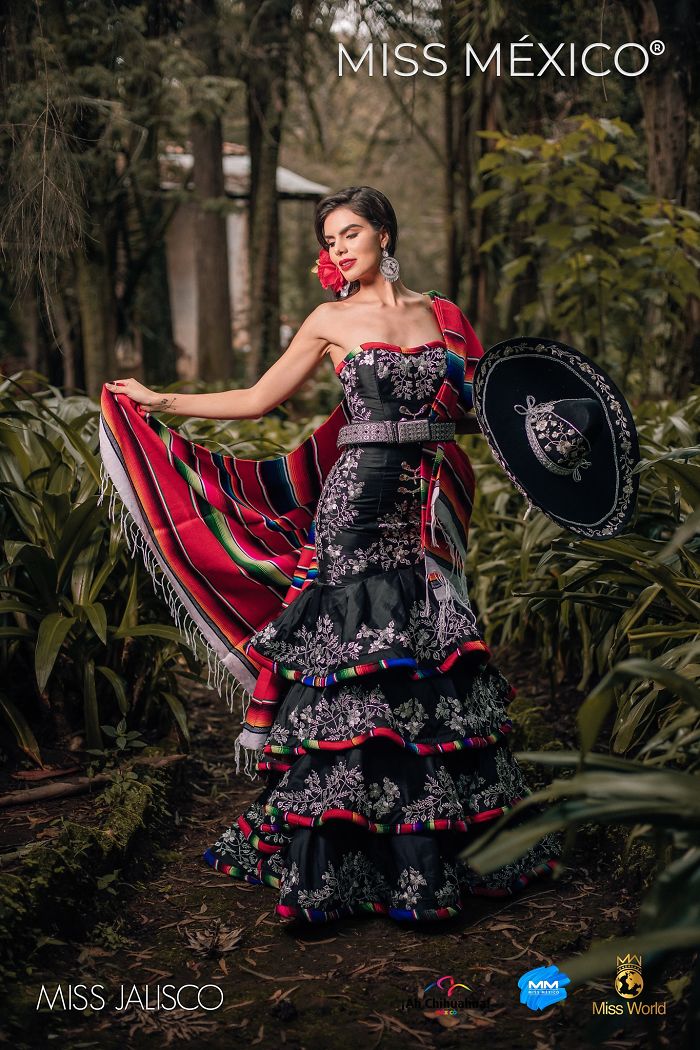 #7 Miss Querétaro, Valeria Ruíz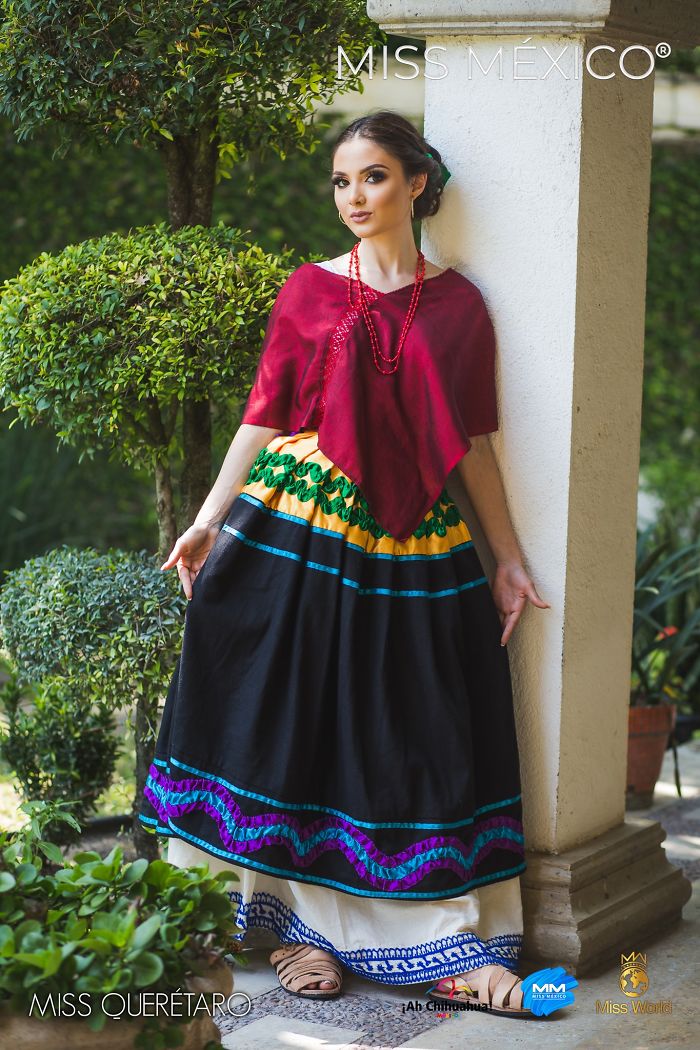 #8 Miss Campeche, Jennifer Álvarez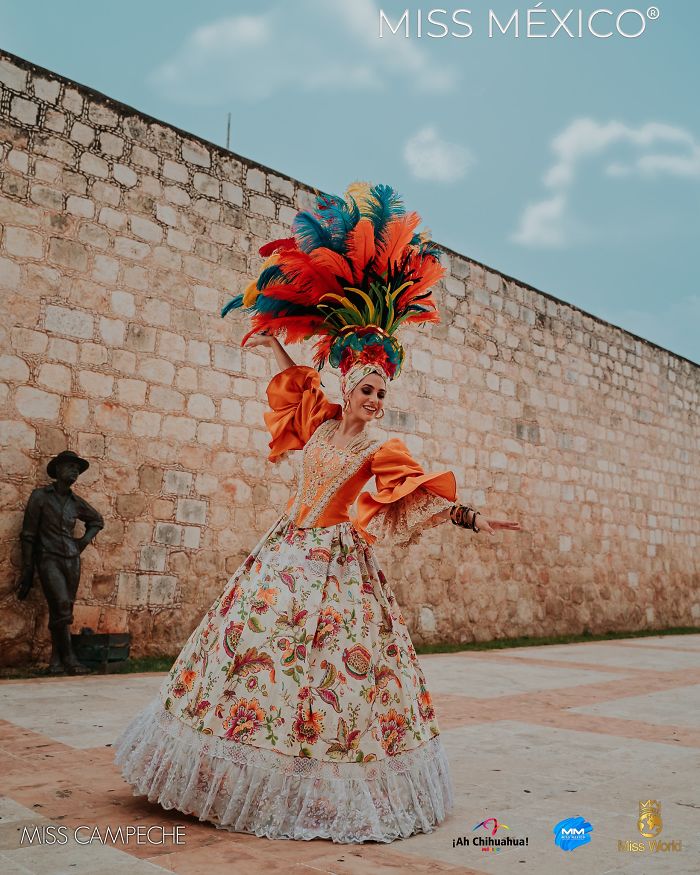 #9 Miss Ciudad De México, Jéssica Farjat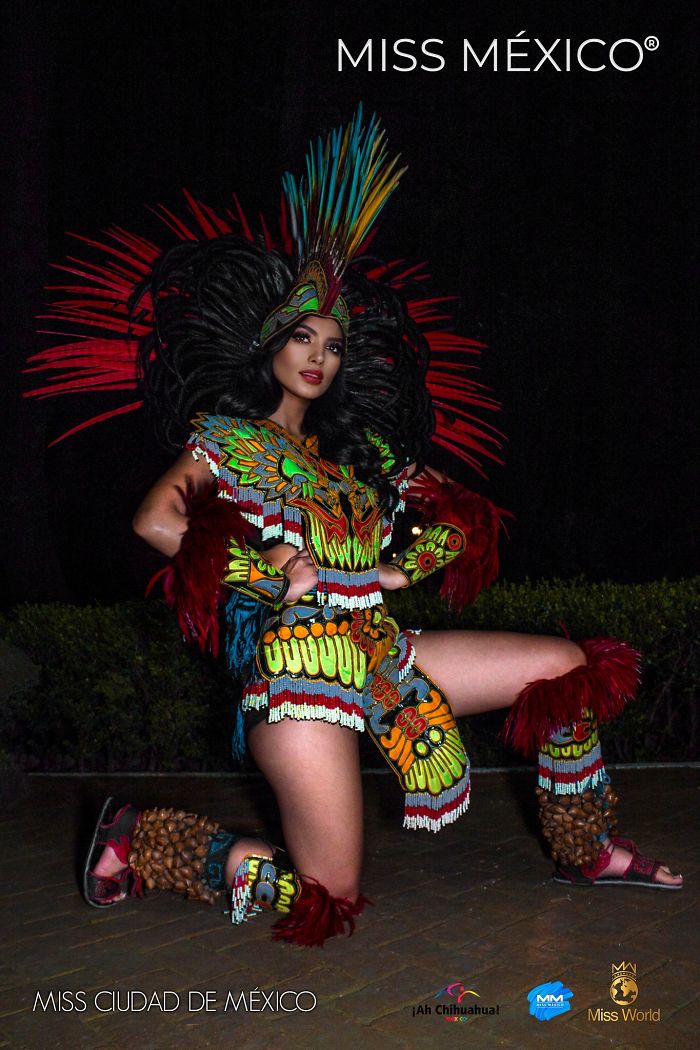 #10 Miss Aguascalientes, Ximena Hita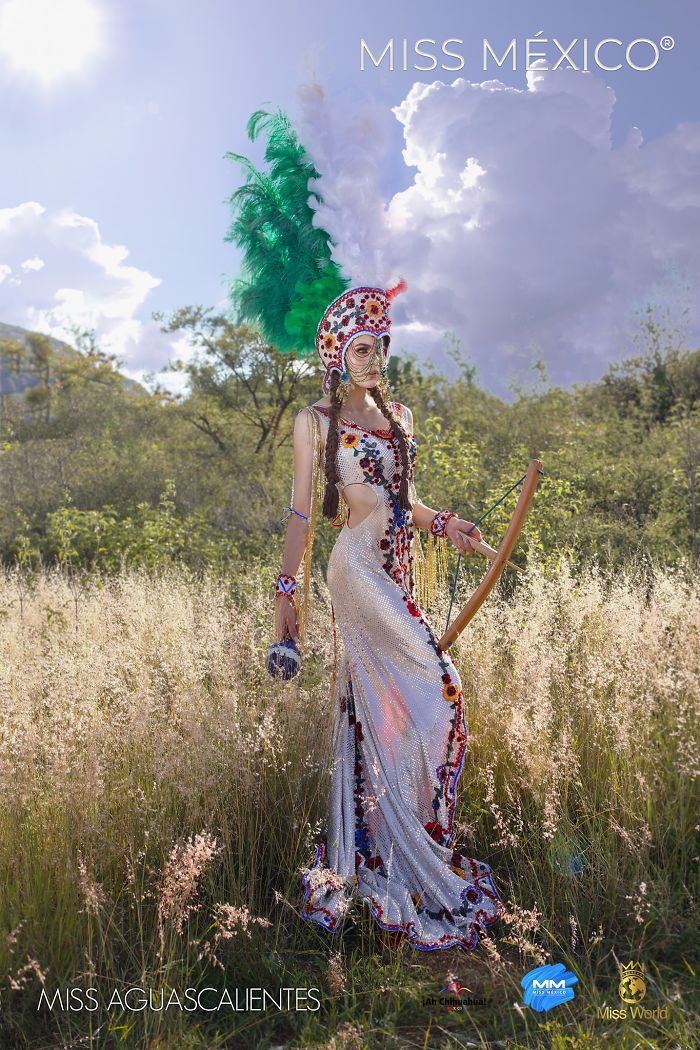 #11 Miss Chihuahua, Isela Serrano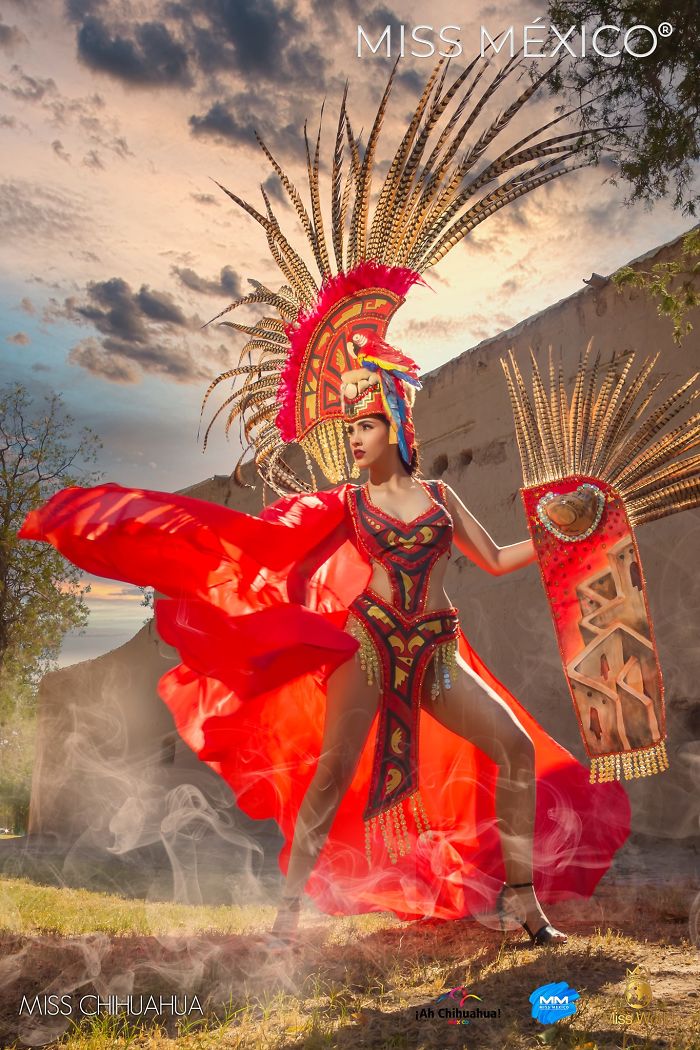 #12 Miss Oaxaca, Sabrina Góngora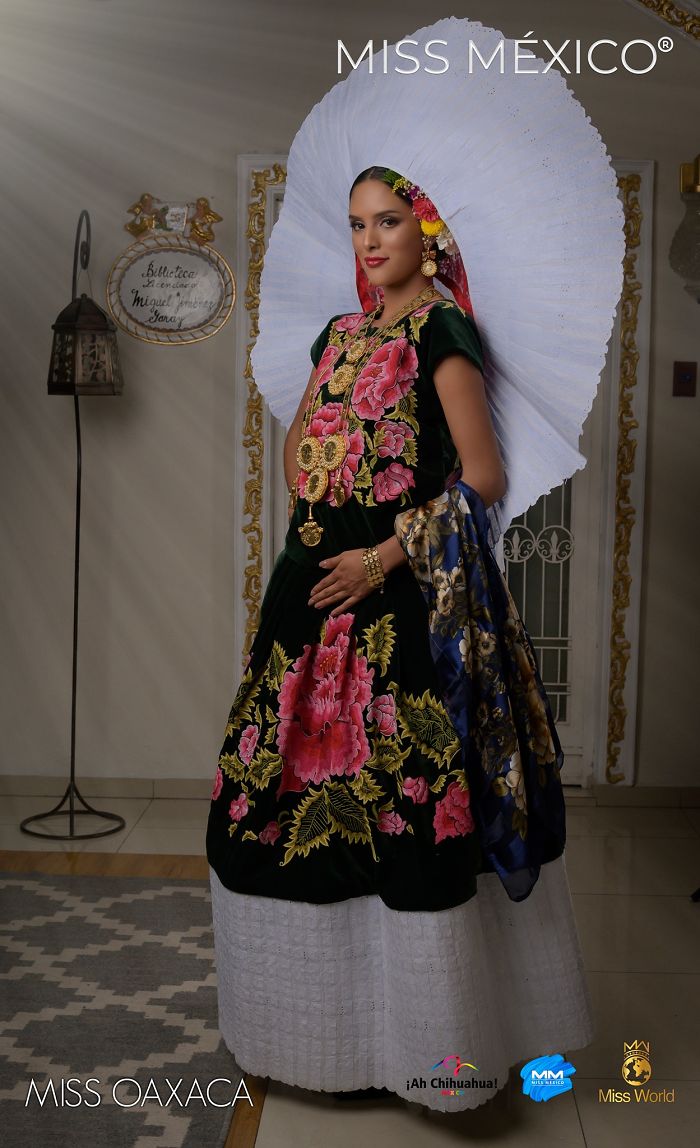 #13 Miss Nuevo León, Evelyn Álvarez
#14 Miss Quintana Roo, Regina González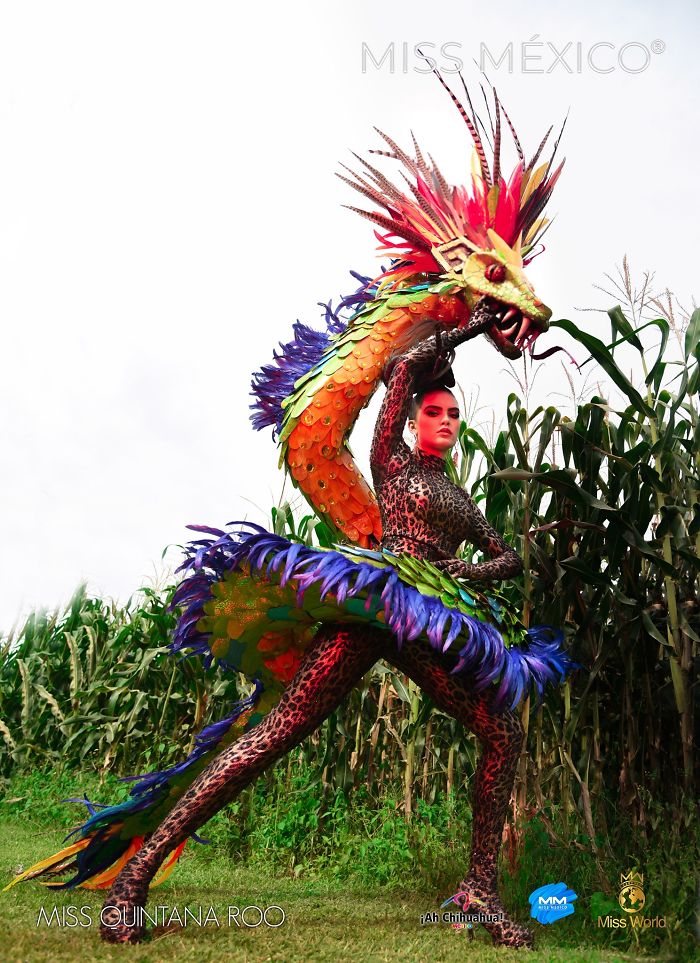 #15 Miss Durango, Carolina Thomas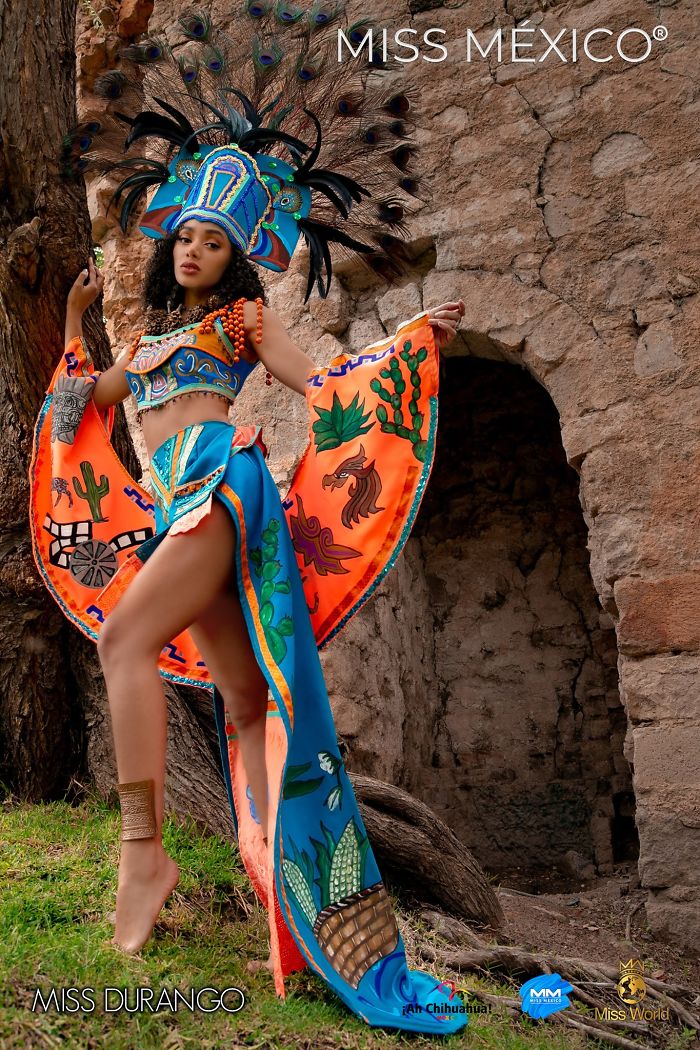 #16 Miss Colima, Daniela Ramírez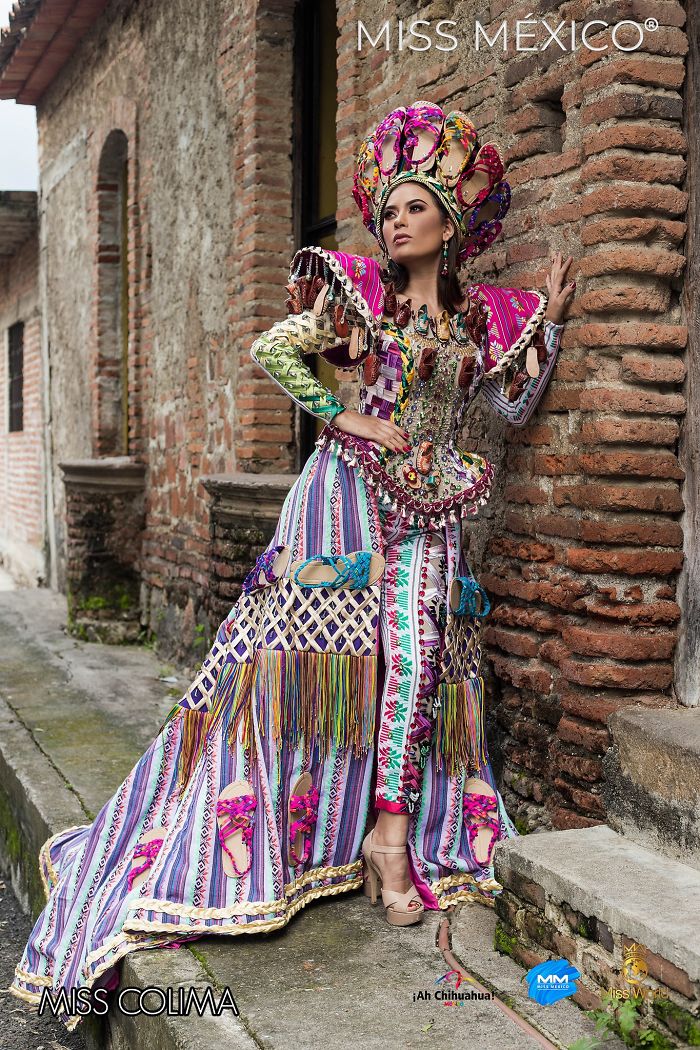 #17 Miss Michoacán, Karolina Vidales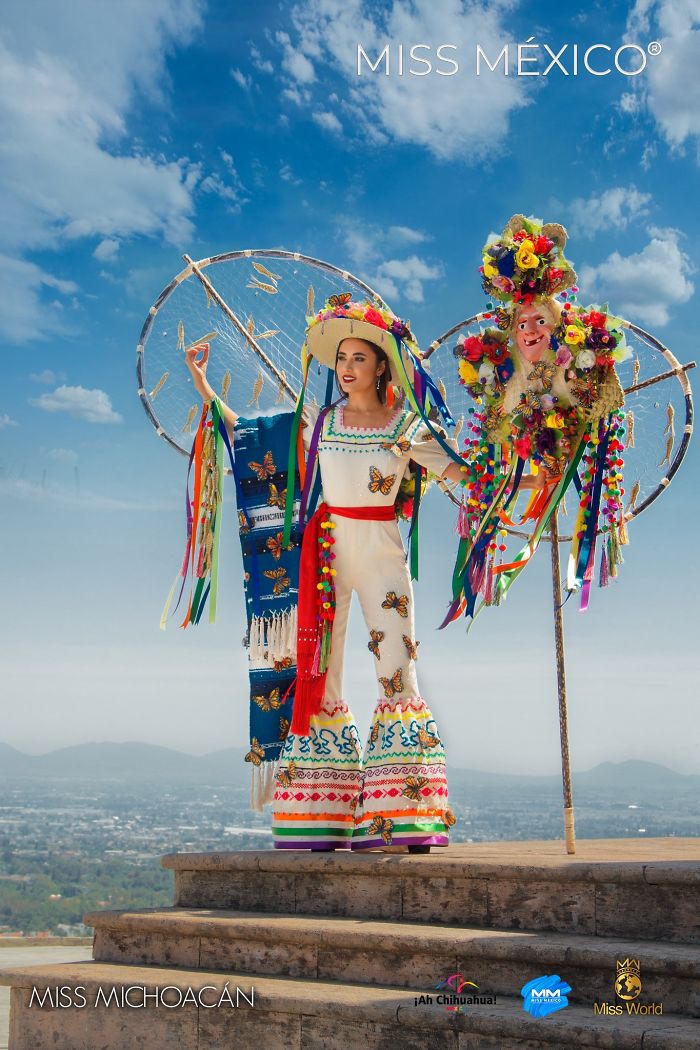 #18 Miss Chiapas, Rocío Carrillo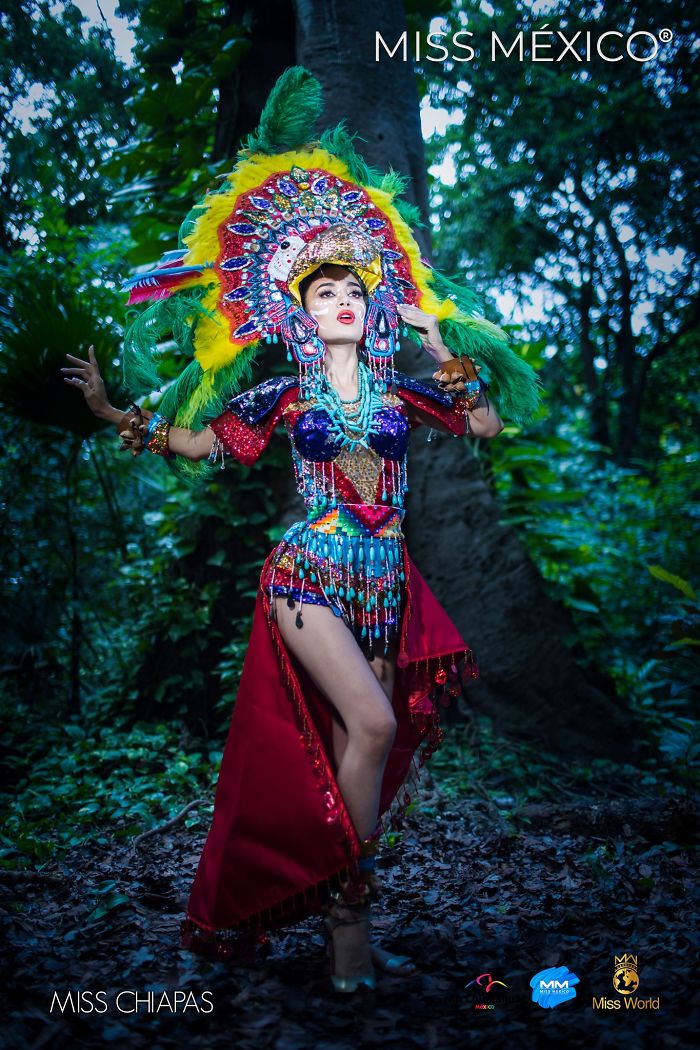 #19 Miss Tamaulipas, Naila Navarro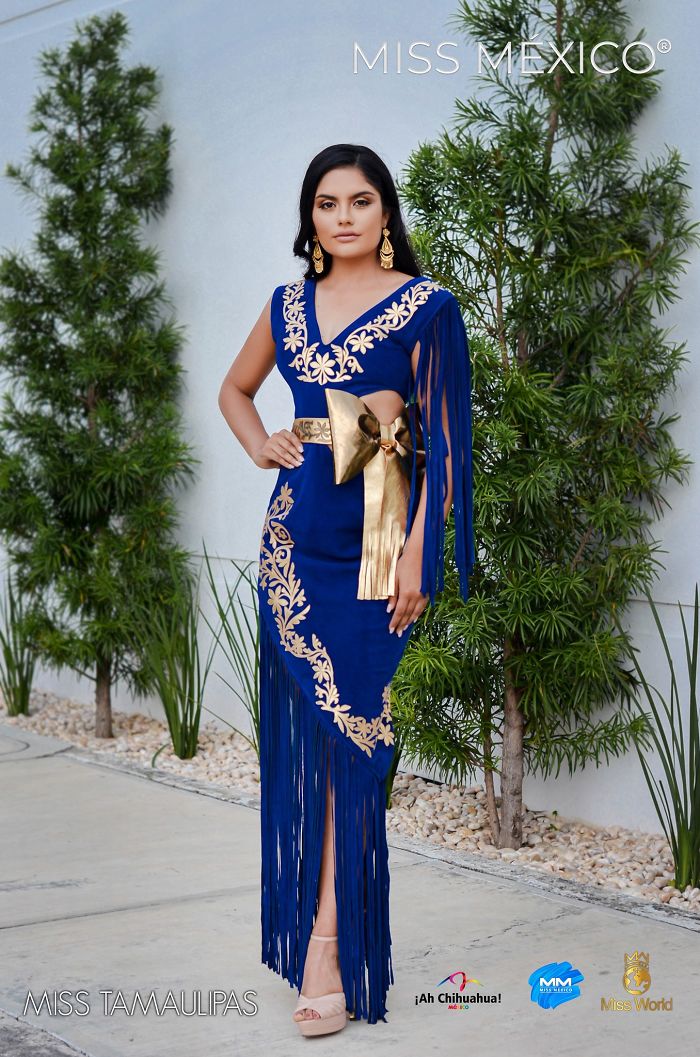 #20 Miss Sonora, Ayram Ortíz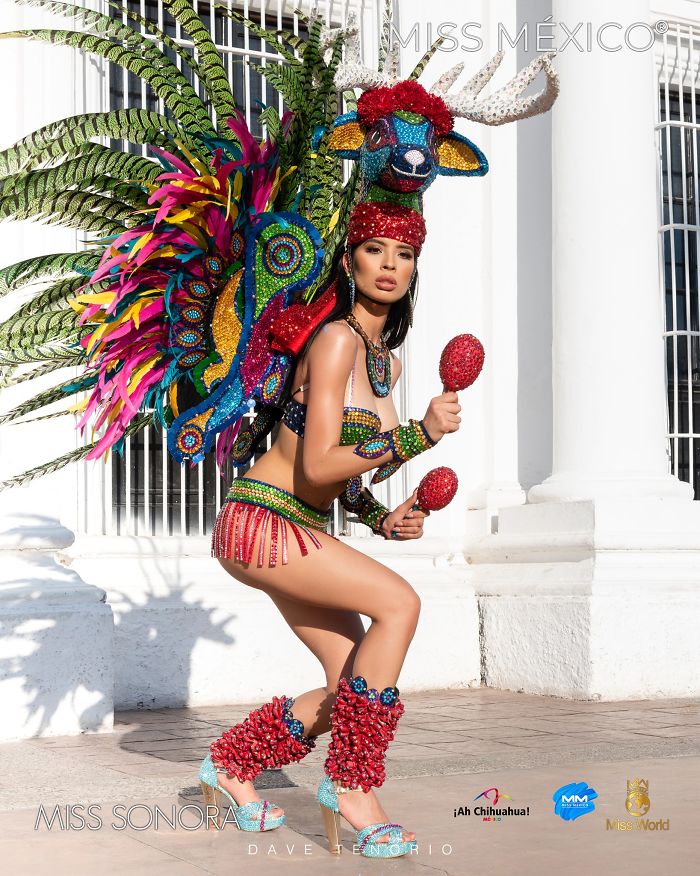 #21 Miss Coahuila, Georgina Vargas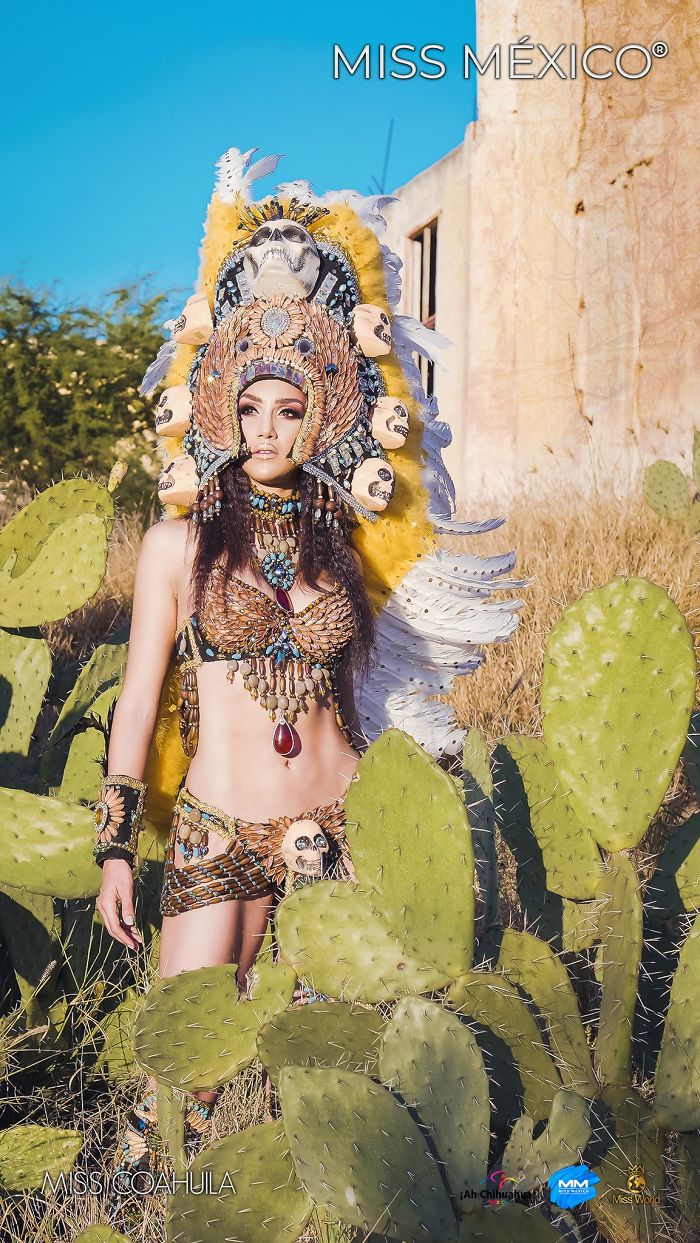 #22 Miss Puebla, Valerie Bartsch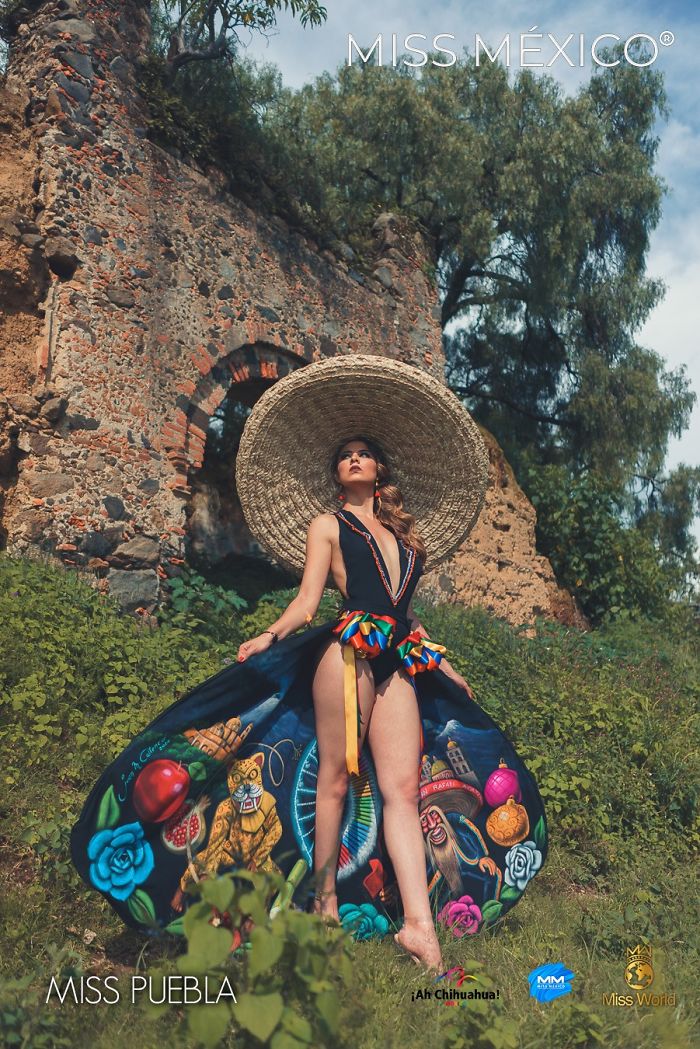 #23 Miss Baja California Sur, Diana Ramírez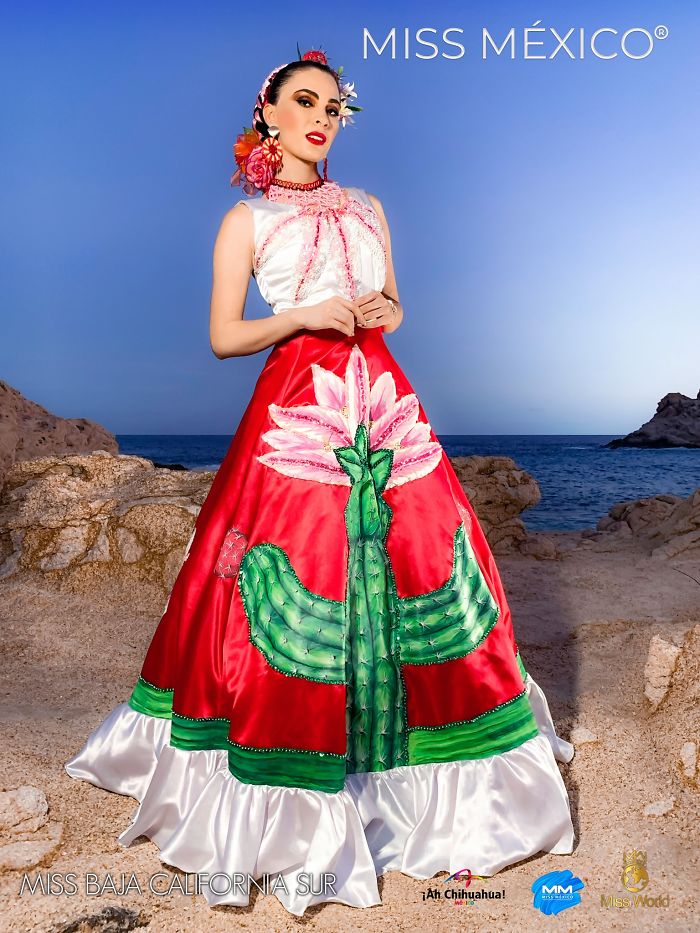 #24 Miss Veracruz, Andrea Munguía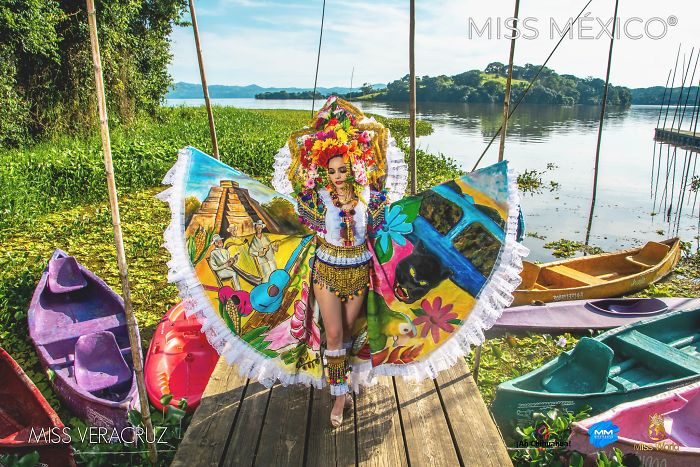 #25 Miss Yucatán, Ana Paulina Rivero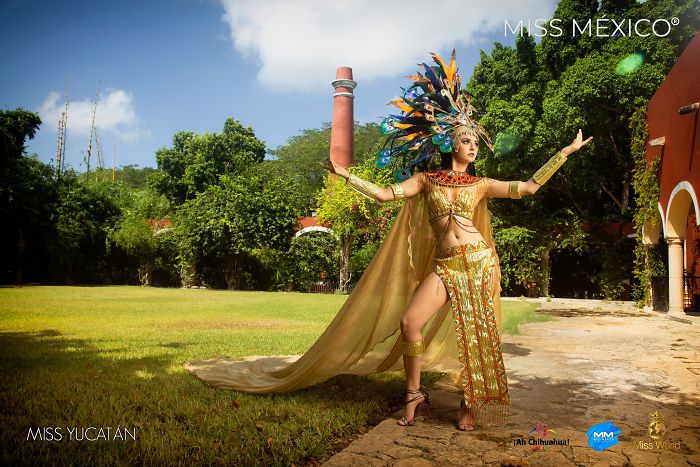 #26 Miss Morelos, María Fernanda Hutterer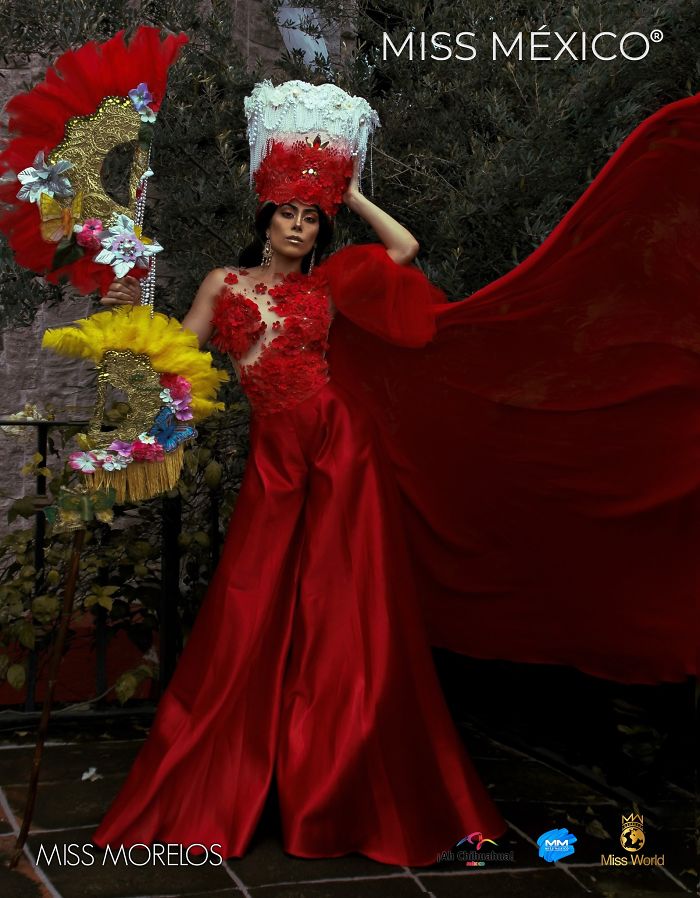 #27 Miss Hidalgo, Jaqueline Gómez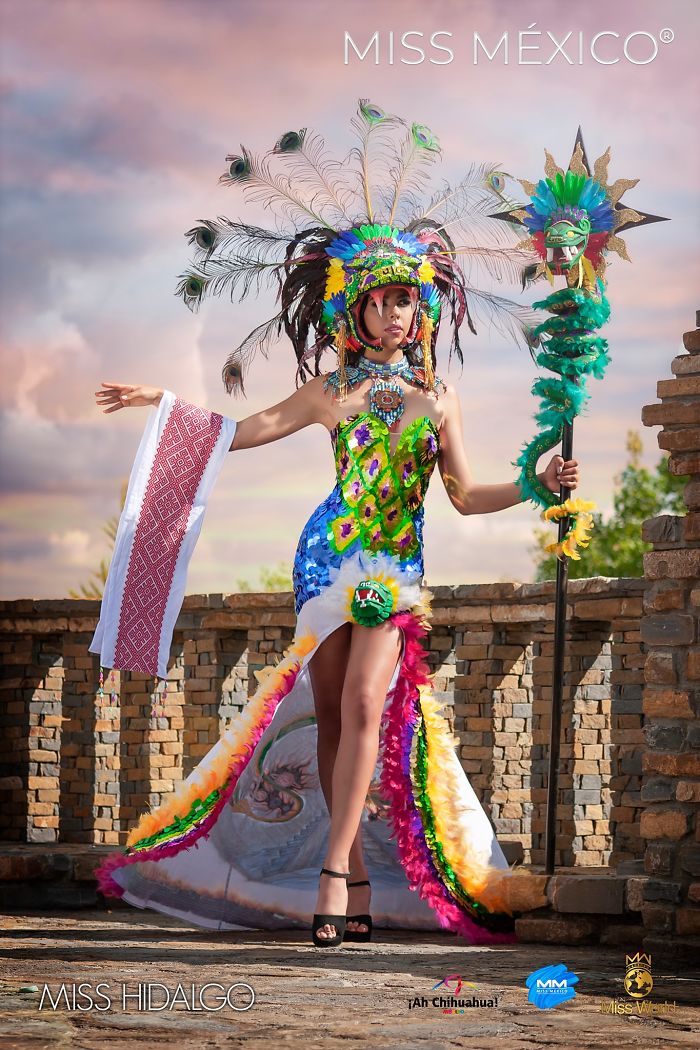 #28 Miss Zacatecas, Karina Román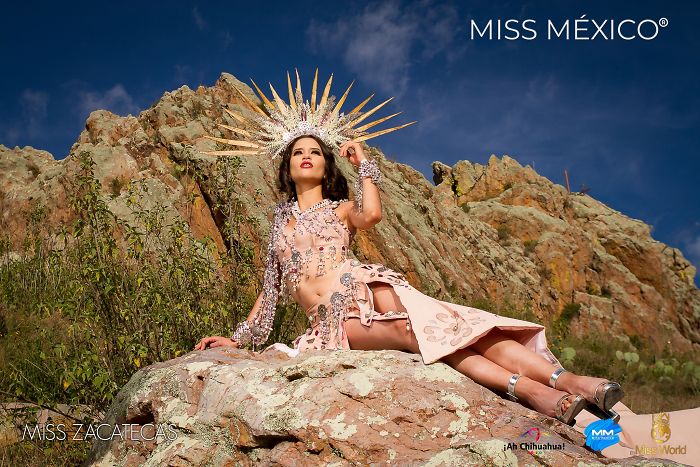 #29 Miss Tlaxcala, Fedra Alpés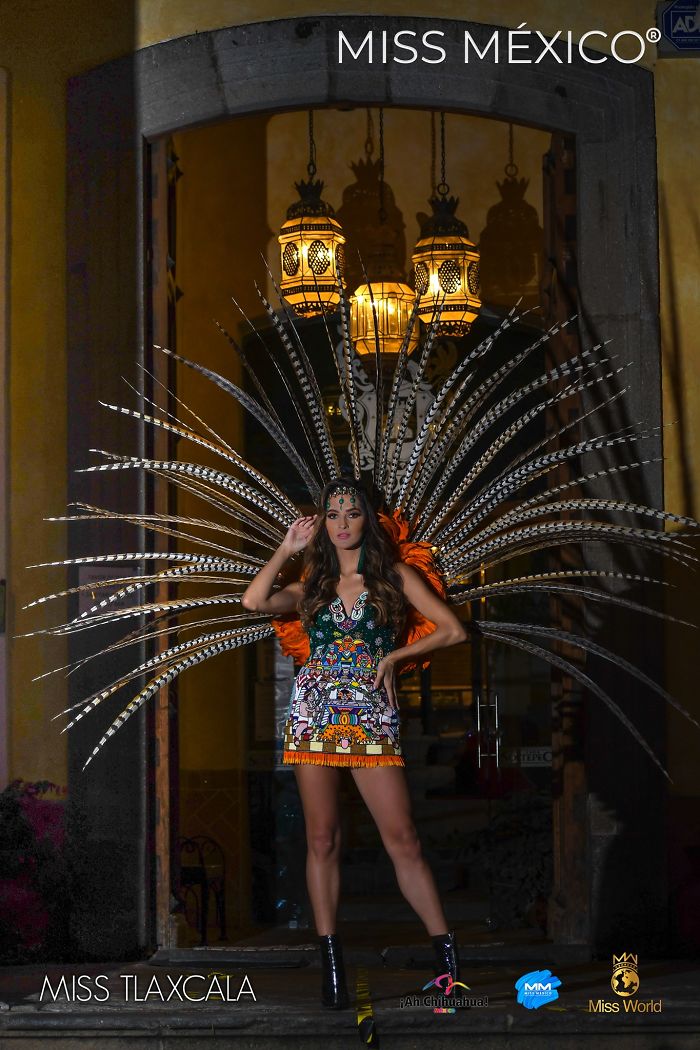 #30 Miss Baja California, Daniela Pedroza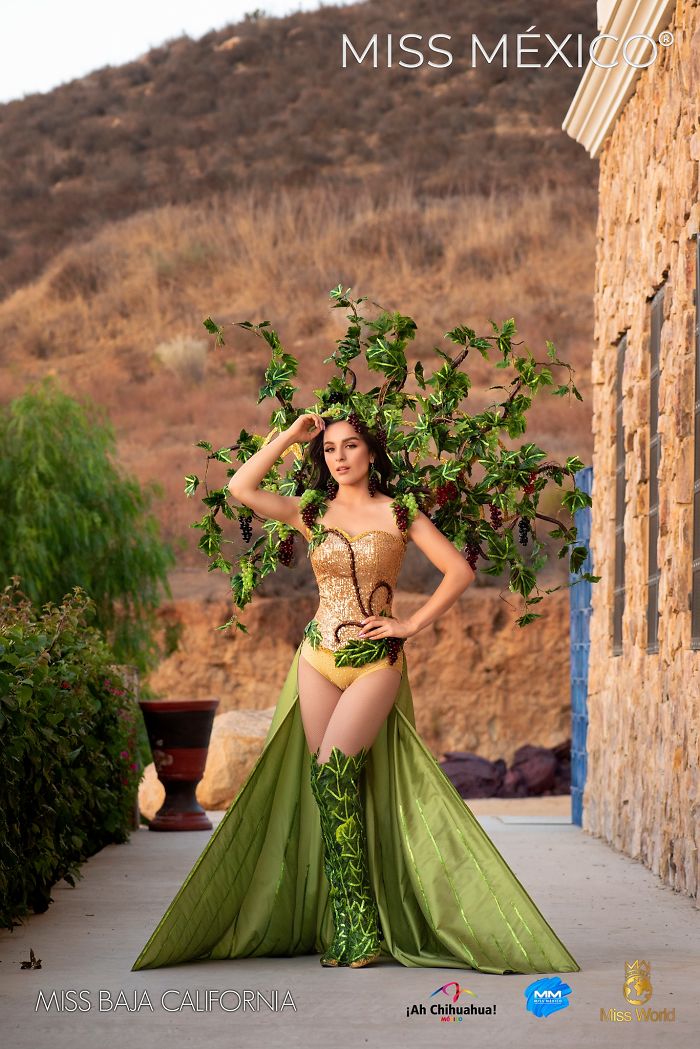 #31 Miss San Luis Potosí, Daniela Sánchez Acosta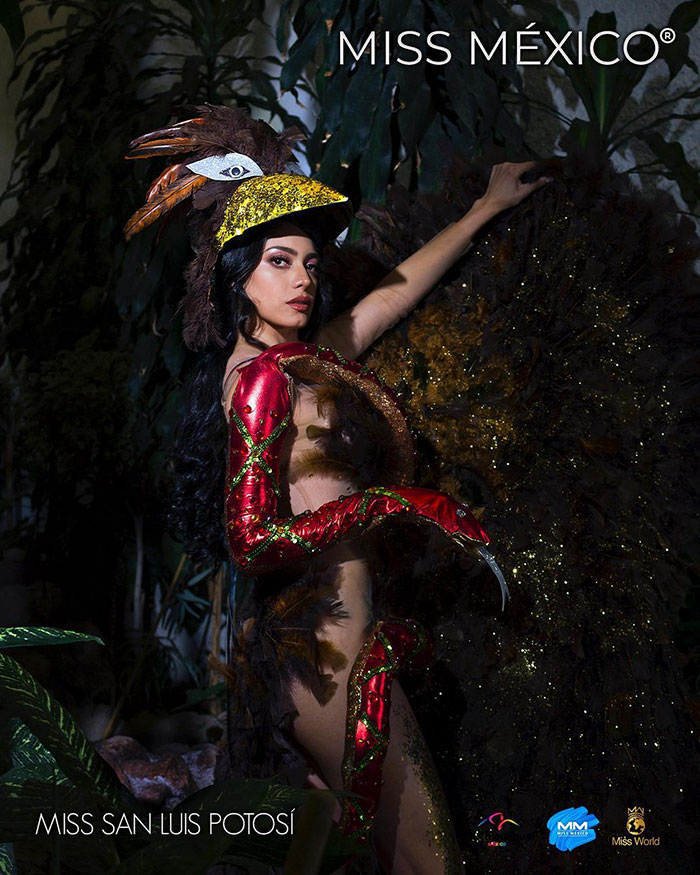 #32 Miss Tabasco, Gildy Reyes