If you have heard of Moore's Law, you might know what it means. But people who know nothing about this law, here's what it loosely translates- the number of transistors on a microchip doubles every two years, resulting in faster computers and exponential growth in technology.
Well, if it's true, elders are in their infancy of using them. That's because they struggle to keep up with the rapidly evolving technology. Here's a list of things that older people failed at using sometimes. 
P.S. It's a funny and cute list. 
Me: "Grandma, I'd Like To Take A Picture Of Us". Activate Front-Facing Camera. Grandma: "Oh That's A Very Nice Picture, When Is That From?" Me: "That's Us Right Now"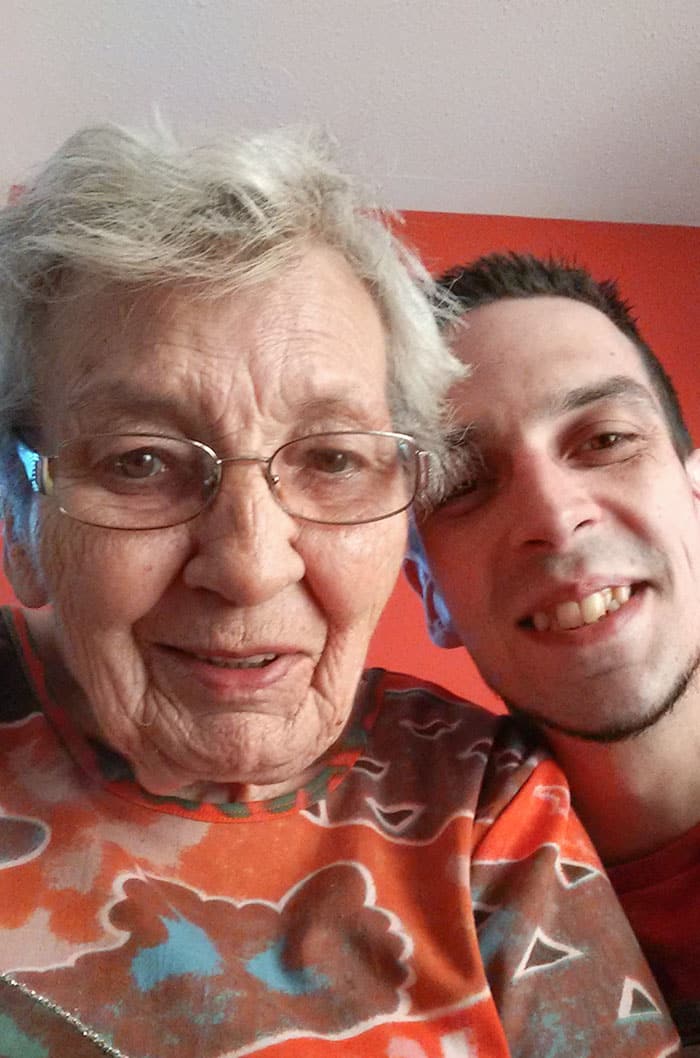 They Had Us In The First Half Not Gonna Lie
Here Is My Favorite Picture Of My Grandma. She Was Having A Hard Time With The Mixer
My Uncle Using His Flashlight To Brighten Up My Dads iPad Screen
Grandpa Went To Get His Passport Photos Done But Pressed The Wrong Button
My Grandfather Got This Tie For Free In The '90s And Wears It To Every Passover Seder
My Grandparents Were Waiting For Each Other At The Mall
My Dad Likes Reading So I Got Him A Kindle For His Birthday. He's Using It As A Bookmark
I Told My Grandpa That I Wanted To Build My Own Computer While We Were Talking Over The Phone, A Week Later This Came In The Mail
Bob
My Mother Made A Facebook Account And This Was Her First Message To Me
My Grandma Thought This Was A Cross So She Hung It Up. I Decided Not To Correct Her
My Grandma Knows I'm An Uber Driver But Doesn't Know How It Works. She Got Me This Planner And Wrote "Thought This Would Be Good For Your Uber Appt's"
My Wife's Grandpa Is Unsubscribing From Facebook
My Grandpa Asked Why The Trail Mix Tasted So Bad
My Grandma, An Avid Gardener, Has Been Wearing This Mask For Weeks. The Checkout Lady At The Store Today Explained It To Her
My Grandpa Doesn't Trust His New Roomba So He's Been Following It Around
Haven't Found My Fisheye Lens For Weeks. My Mom Used It As A Clipper
Set Up My Mom's Updated TV System Yesterday
Hey, That's My Son
My Grandma Loves Her "Jesus" Statue
My Grandma Bought My Whole Family Masks – Not Only Do They Make You Look Like Underwear Hannibal Lecter, But They Also Have Holes Punched Through To Make It "Easier To Breathe"

My Friend Was At The Airport, And This Old French Woman Just Didn't Care
My Mom Accidentally Printed Her Divorce Papers On Stickers
My Grandmother Passed Down Her Recipes On A Floppy Disk
My Grandma's Friend Used The Voice To Text Option And Couldn't Get It To Stop
My Father Made This Really Nice Landscaping In His Front Yard. And Then He Stood Back And Realized What He Had Done
This Is What Happens When Your 2,088-Week-Old Mother Loves To Push Buttons In Her New Car
Trying To Explain To The 70-Year-Old Swiss Man Who Offered To Take Our Pic That His Finger Was Covering The Lens
 My 97-Year-Old Grandpa Is On Facebook. A Couple Of Years Ago He Liked A Photo Of Mine, So He Printed The Whole Page To Display It In His Home

My Grandmother Had Some Kind Of Existential Facebook Crisis This Afternoon
When Mom Comes Over To Visit
So My Cat-Crazy Mother Figured Out How To Change The WiFi Name Today, Now My Neighbours Must Think We're Running A Brothel. Great
When You Choose An Inappropriate Background To Break The Bad News
My Dad Gave Me This Picture For Christmas