We don't know who gave the degree to these designers. In simple words, their work is very ugly and even the most unaware person would give it a negative rating. We don't want to say much about how we feel about these designs and would like you to scroll down and tell us in the comment section what are your thoughts.
#1 This Rose Themed Bed Spread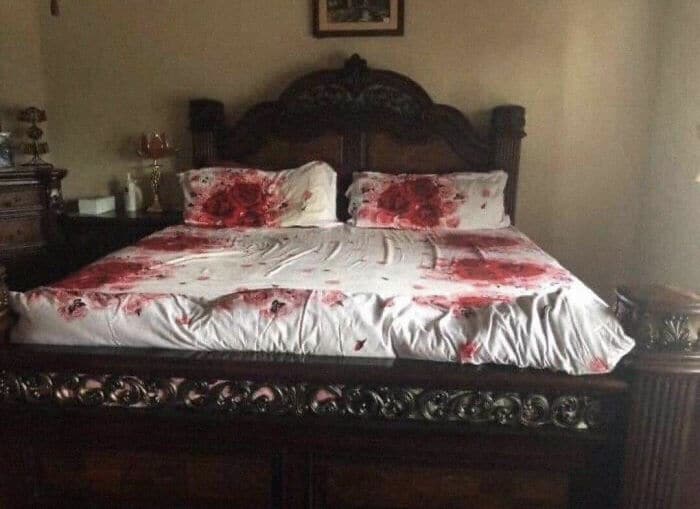 #2 Plant Dyed Underwear On Etsy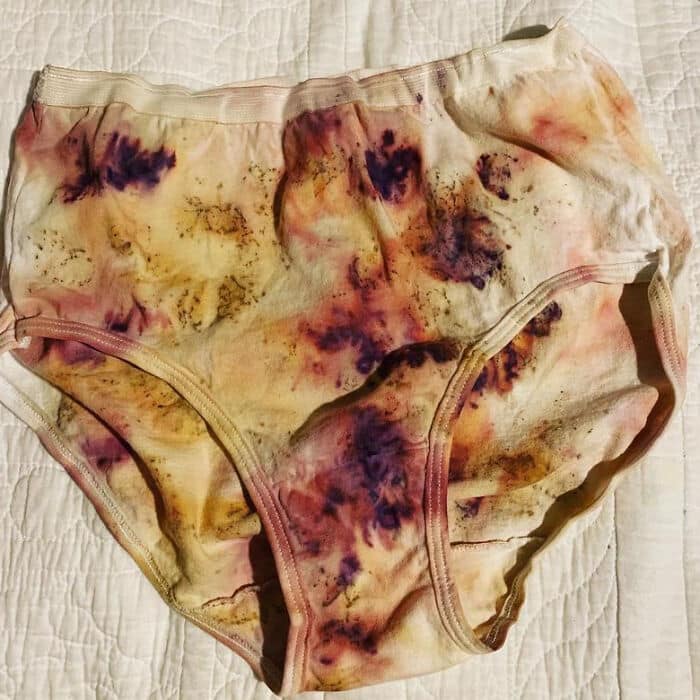 #3 These Restroom Tiles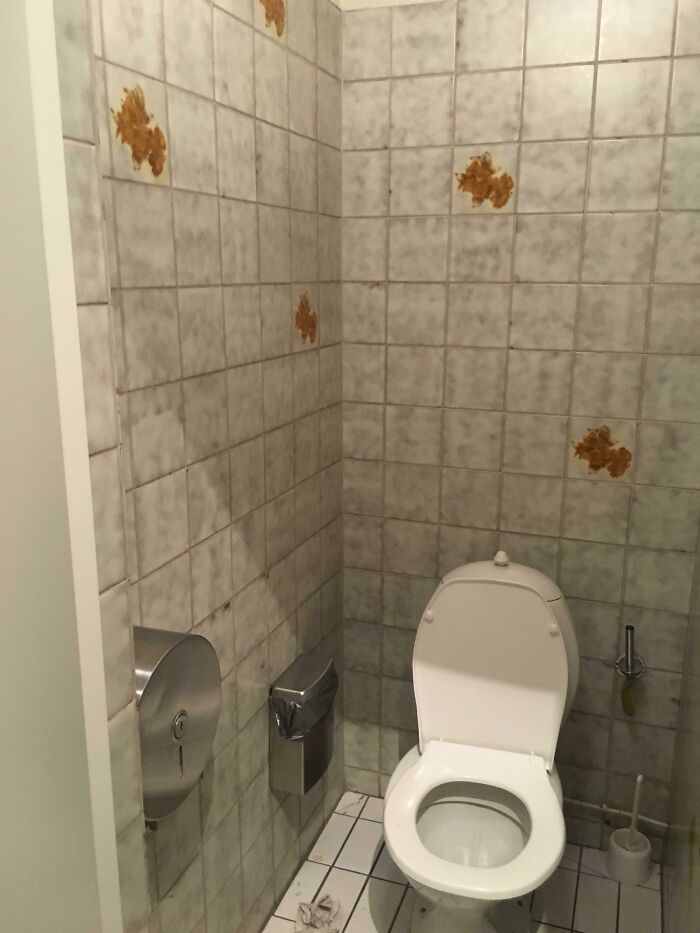 #4 5 Star Hotel Has These "Clean" Looking Coffee Cups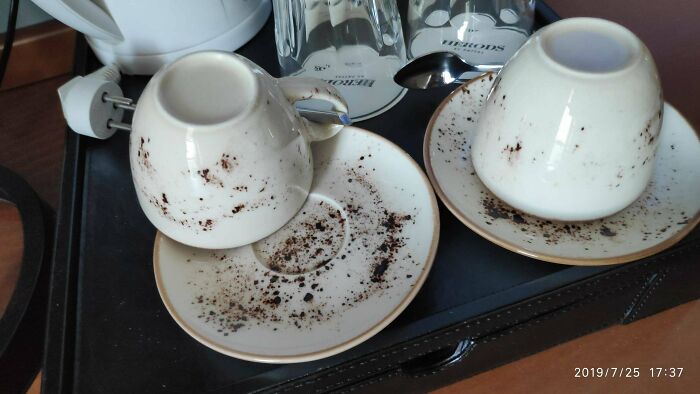 #5 This Small Pool Has A Yellow Plastic Mat At The Bottom, Making It Look Like It Is Filled With Urine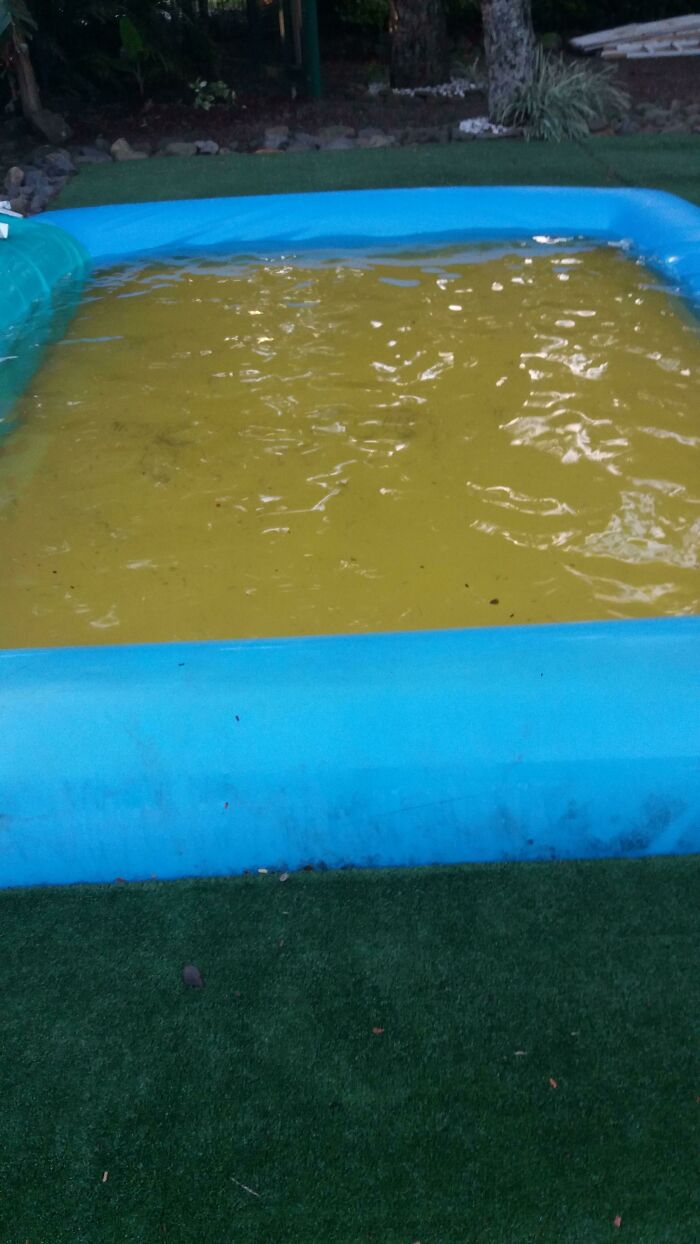 #6 Upon Walking In This Bathroom At The Supermarket I Was Initially Disgusted At Filth And Lack Of Cleanliness Until A Closer Look Revealed It Was Designed This Way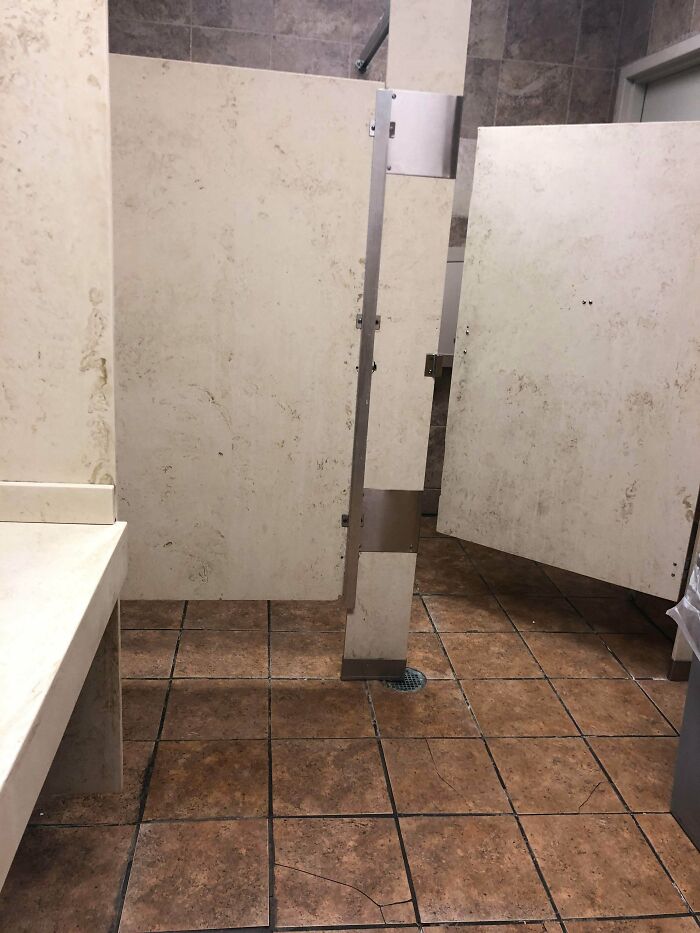 #7 It Looks Like You Peed Your Pants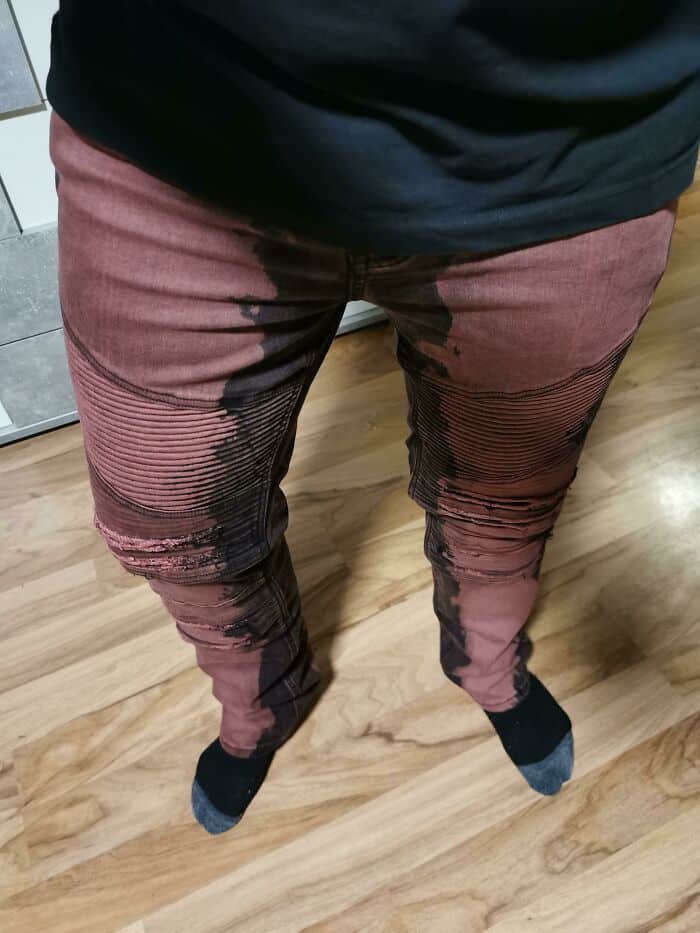 We spoke with Tim Antoniuk, an Associate Professor of Design Studies at the University of Alberta, to understand the princinple of a good or bad design.
"The speed of change that we encounter today in our lives in the digital environment that we live in, I believe that some great design is not necessarily timeless. One example is seen in Interface Design, Ux Design, and in-service design. As new layers get added into our lives, things naturally have an evolutionary cycle. This is different from furniture which naturally can be more ubiquitous and designed to fit the human body. There is a great deal of fuzziness in this discussion but I do believe that the essence of this idea is true," Antoniuk explained.
#8 It Looks Like The Hotel Cart Ran Someone Over And Is Tracking Their Blood Through The Halls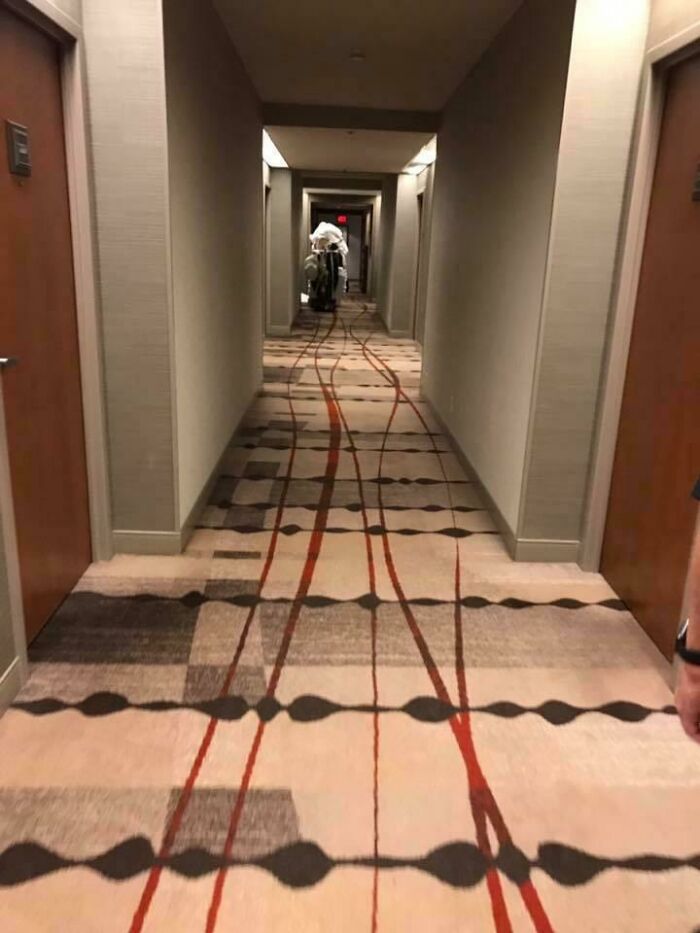 #9 My Office's Cleaners Use A Yellow Product To Sanitize The Toilets. Makes It Look Like Someone Forgot To Flush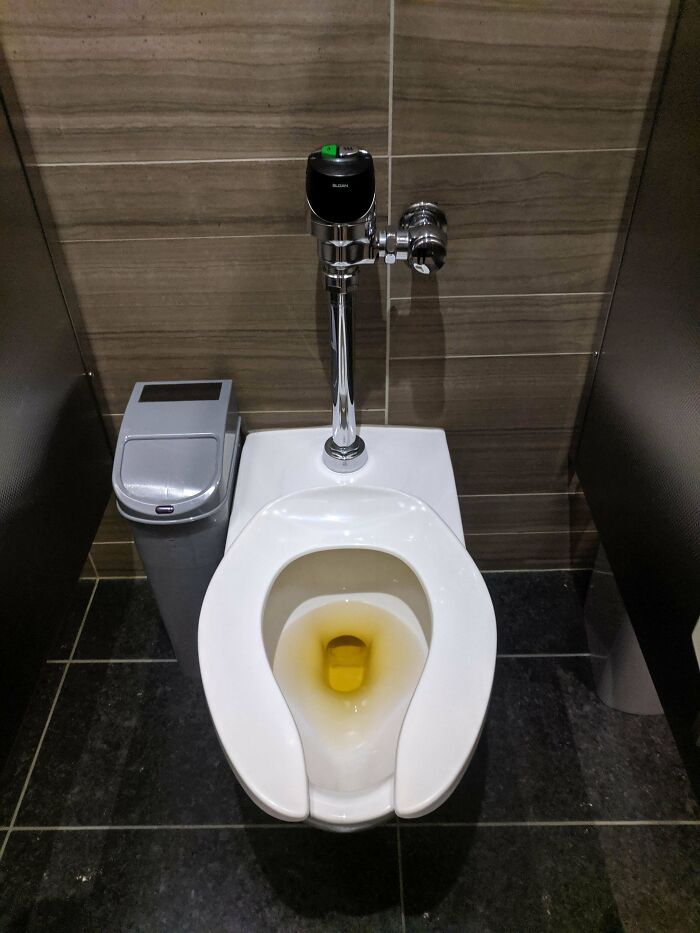 #10 These "Designer Jeans" Look Like They're Covered In Poop Stains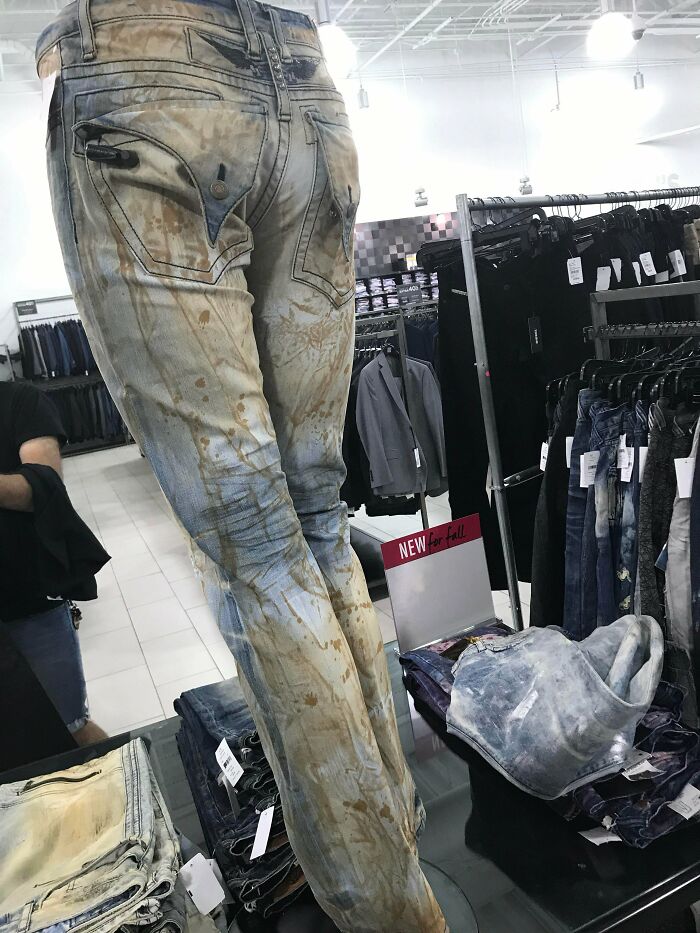 He further added "The gray area comes in when people start to talk about taste and about degrees of aesthetic. I may love the design of Bauhaus furniture, for example, while somebody may feel that it is too cold and void of personality. Not unlike great art, I believe that much of what came from this era is 'great design,' in part because it represents an era and a philosophy. When we start to mix in discussions of taste and preference, that is where the gray areas of good and bad design get blurred."
#11 Yellow Marble… Really?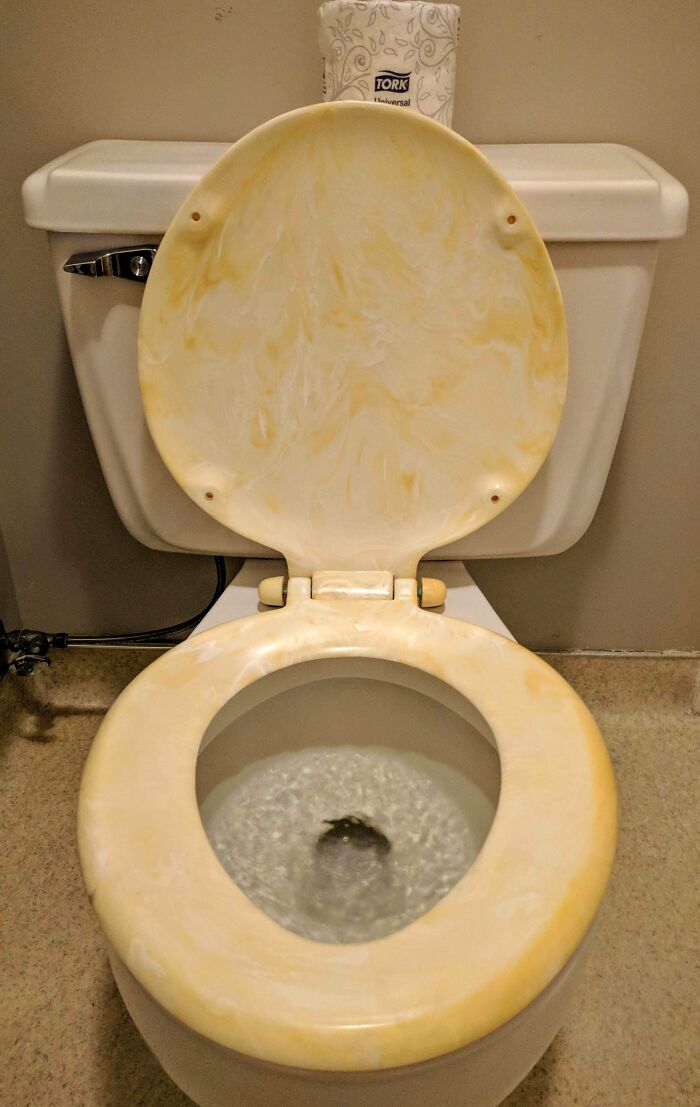 #12 This Bathroom Floor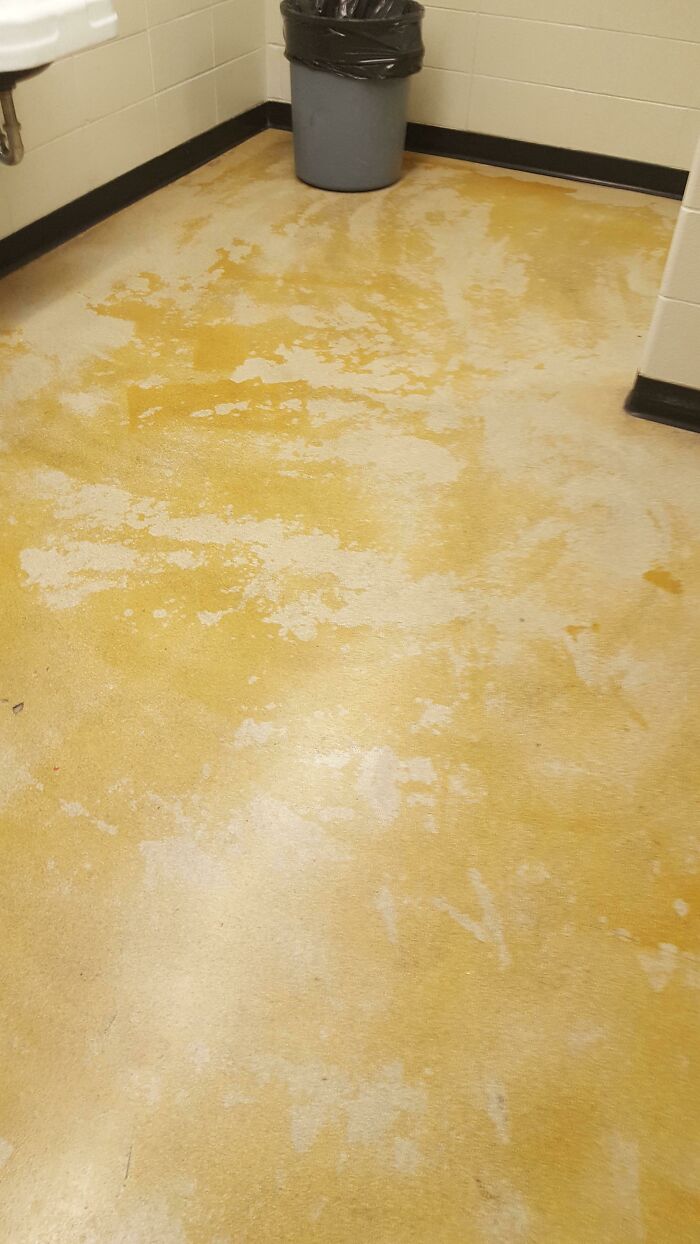 #13 Looks Like Someone Smeared Poop On This Table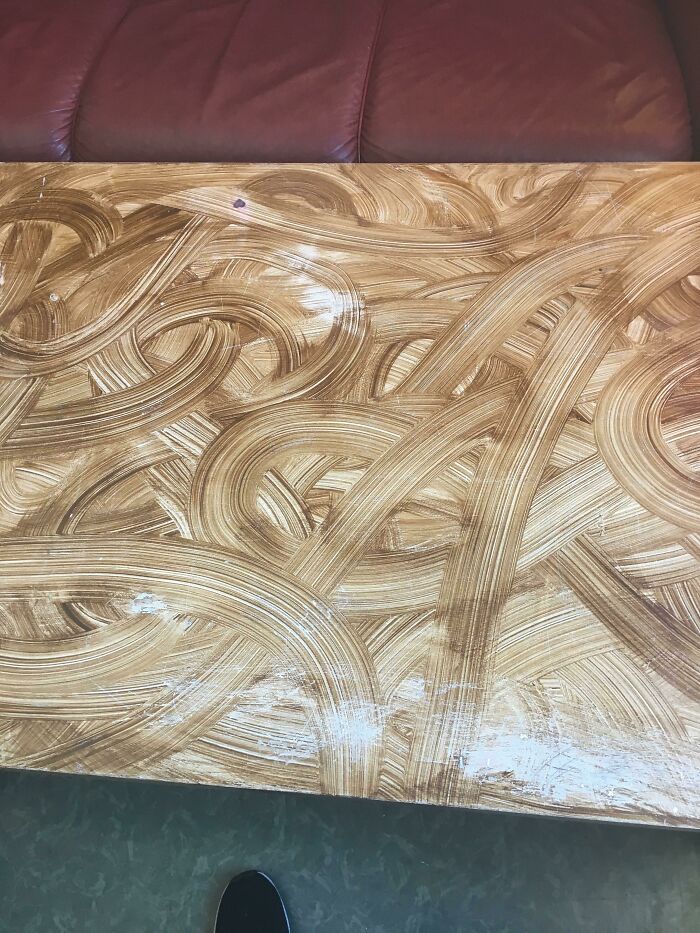 #14 This Rug That Looks Like It's Covered In Ants/Fleas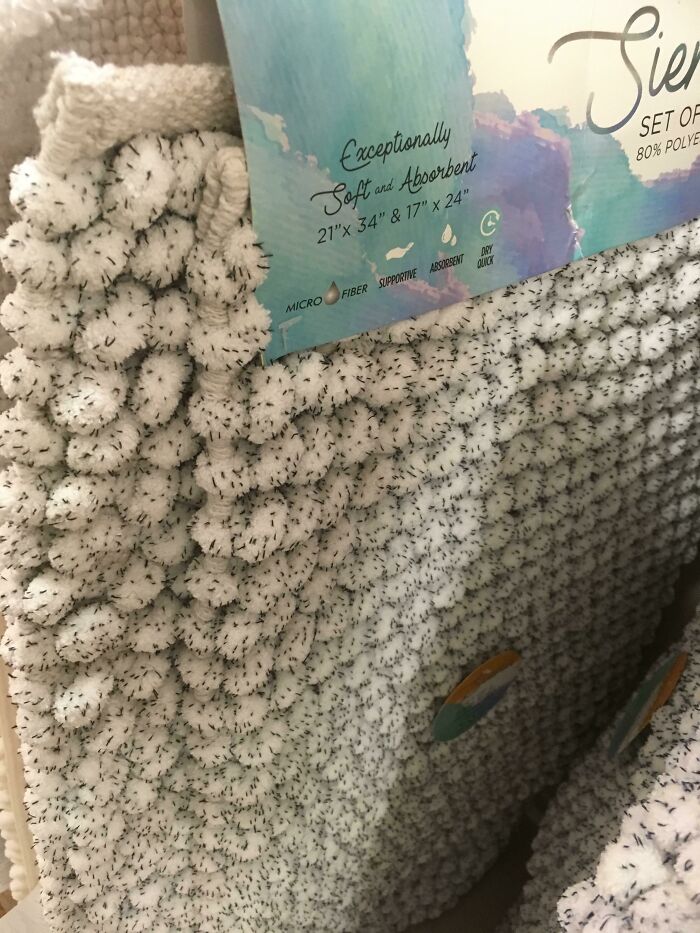 #15 This Is Apparently A Clean Wash Basin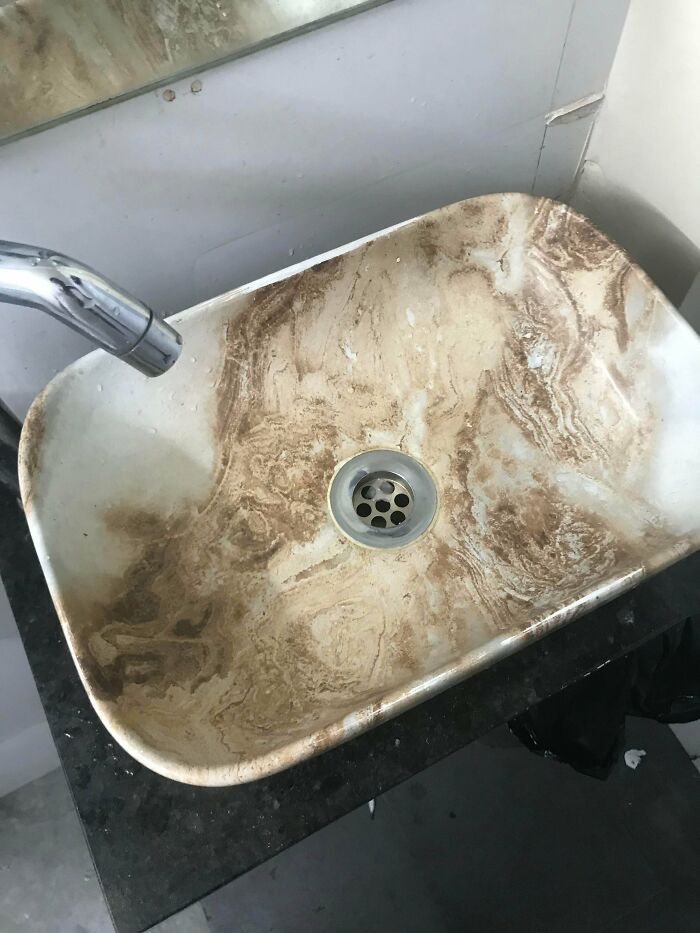 #16 Look What I Found In A Bathroom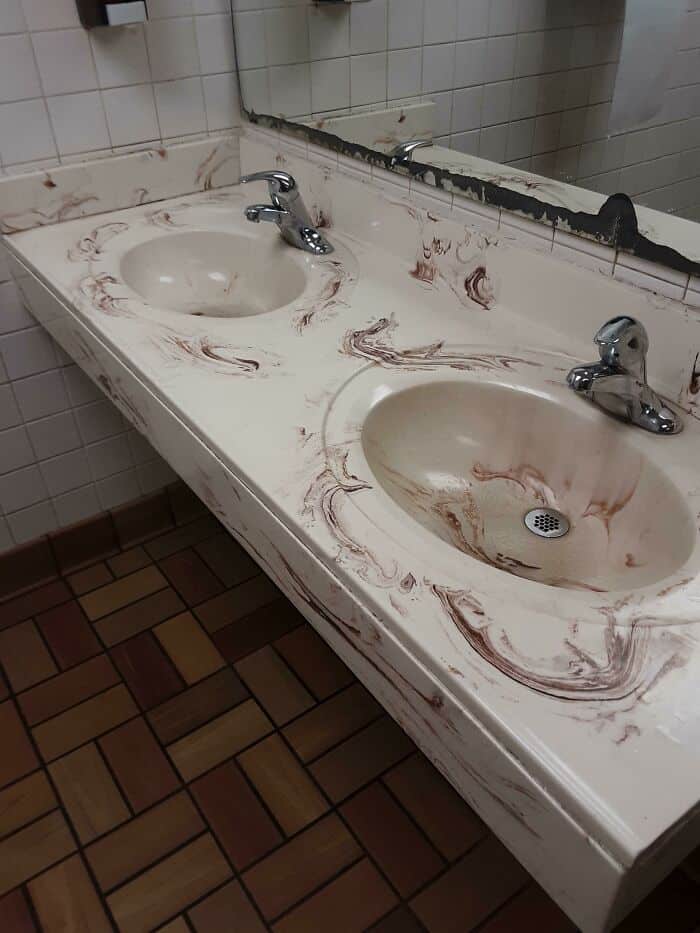 #17 This (Clean) Napkin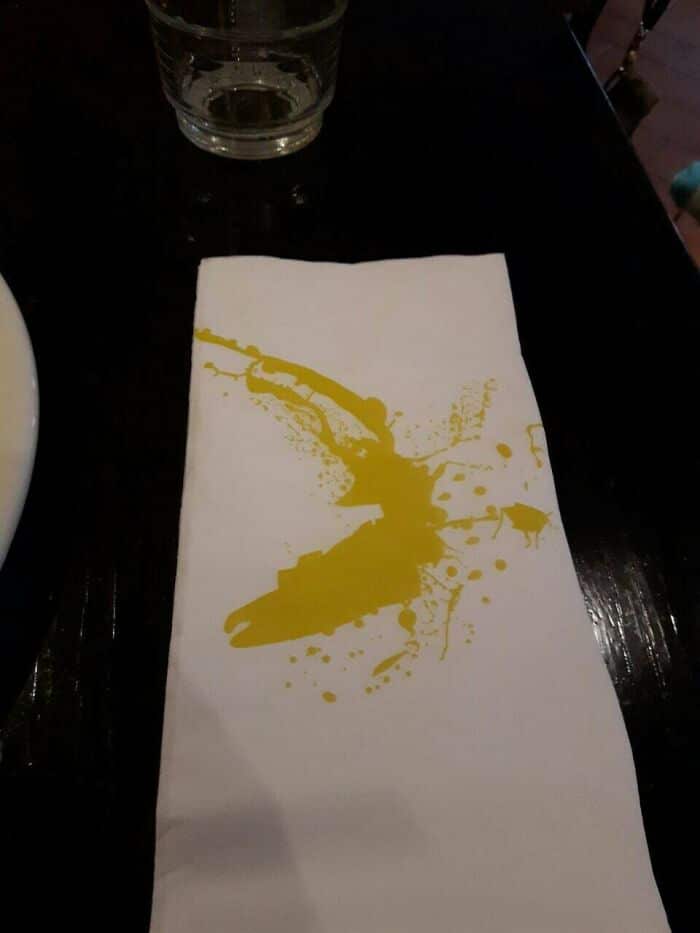 #18 This Building I Found In Osaka With Marble Patterned Windows, Looks Like Someone Smeared Liquid Faeces On Them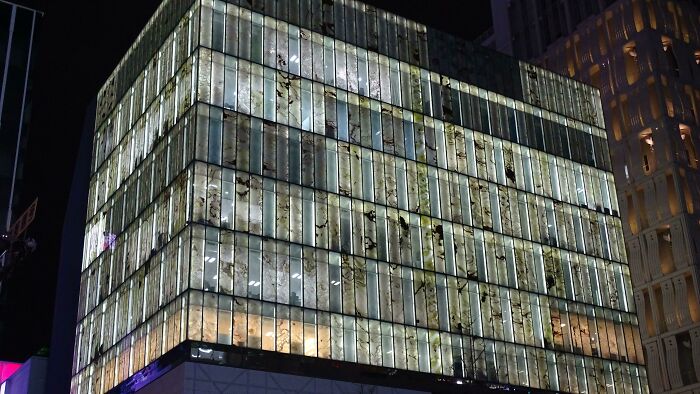 #19 I Tried To Clean This Only To Figure Out Its The Design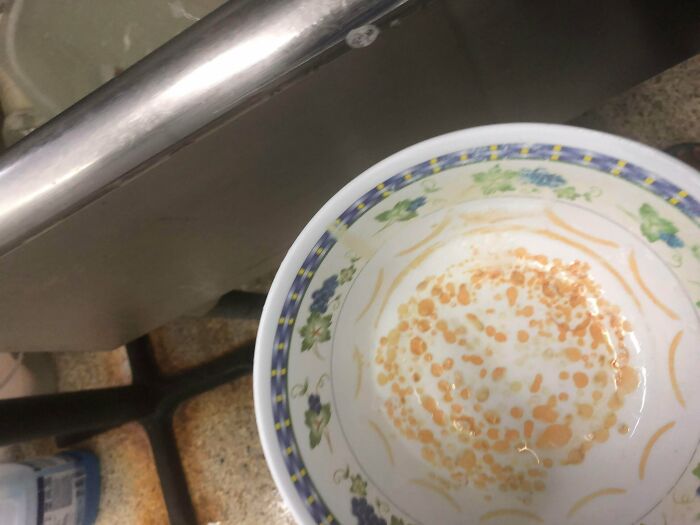 #20 Clean Table Looks Like It's Covered In Crumbs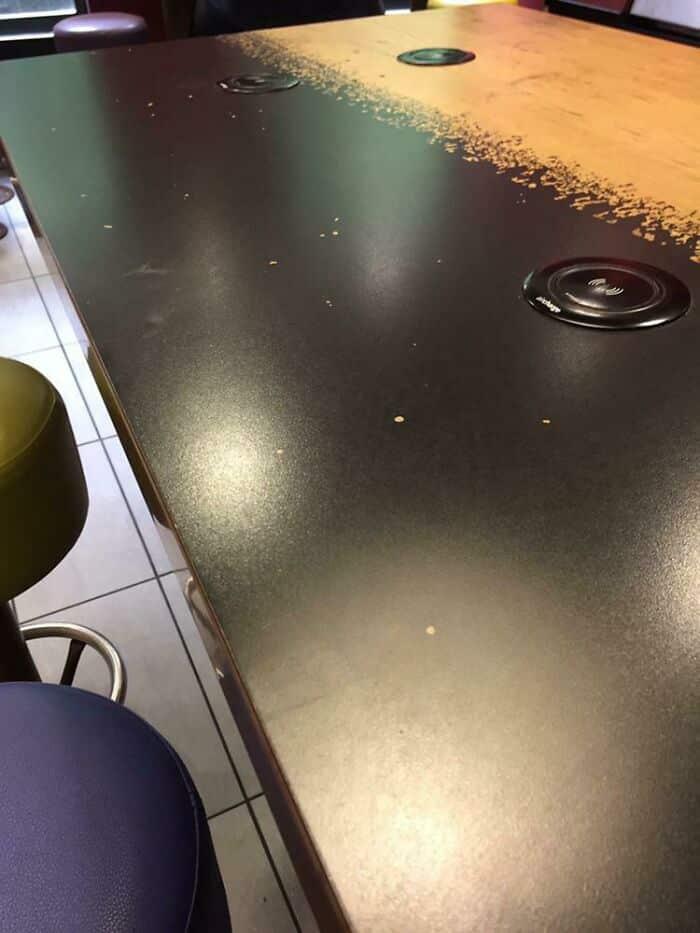 #21 This Keyboard Cover Is Supposed To Look Like Marble But It Just Looks Dirty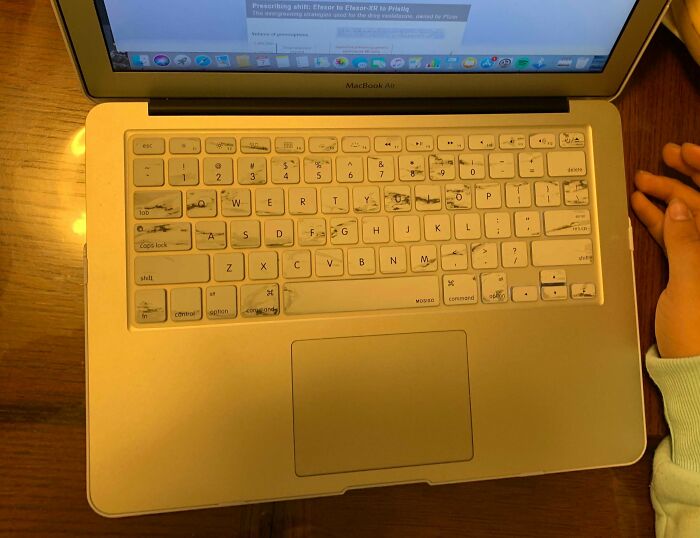 #22 This Weird Straw That Looks Like It's Been Collecting Dirt For Three Months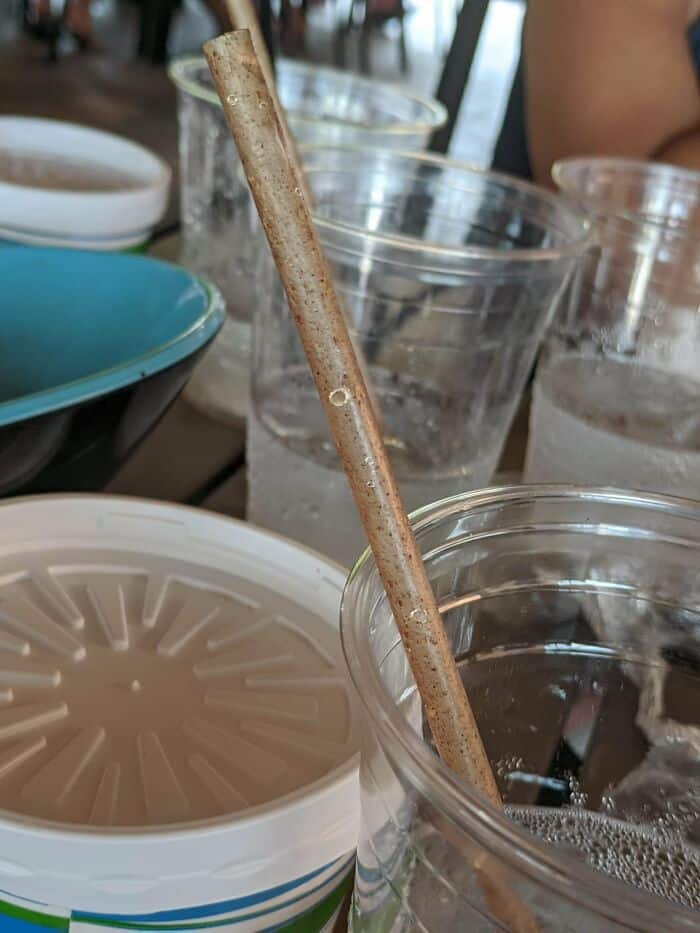 #23 How To Know When It's Time To Wash Them?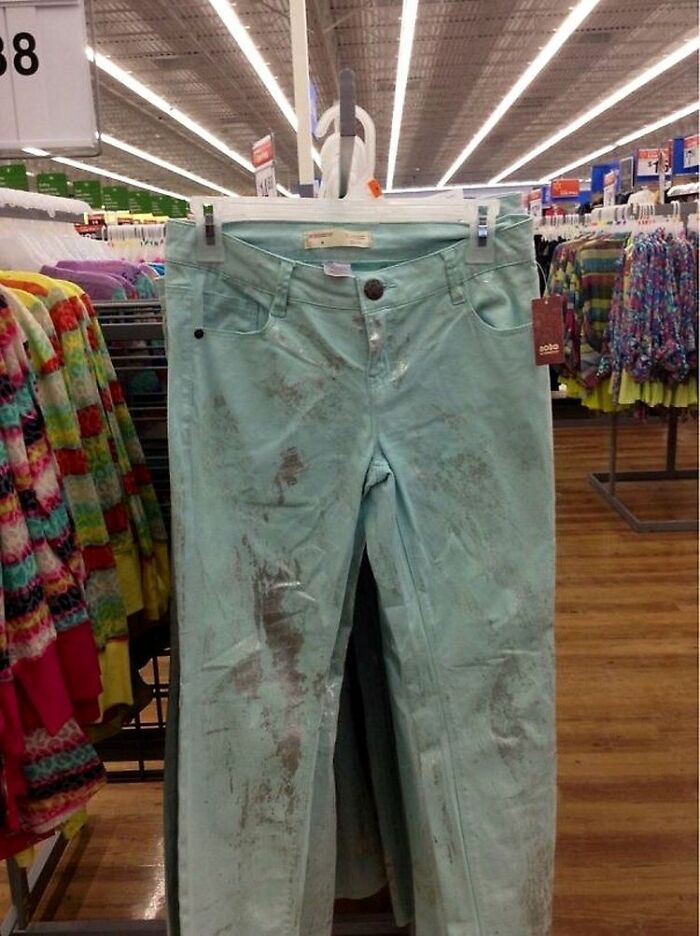 #24 This Is A Sink At A High-Quality, Fancy French Restaurant In San Fransisco. No, That Is Not Dirt, But The *intentional* Material Of The Inside Of The Sink. Also, Those Are Not Stains (Unless The Material Soaks Up Stains, Either Way, Bad Sink Design)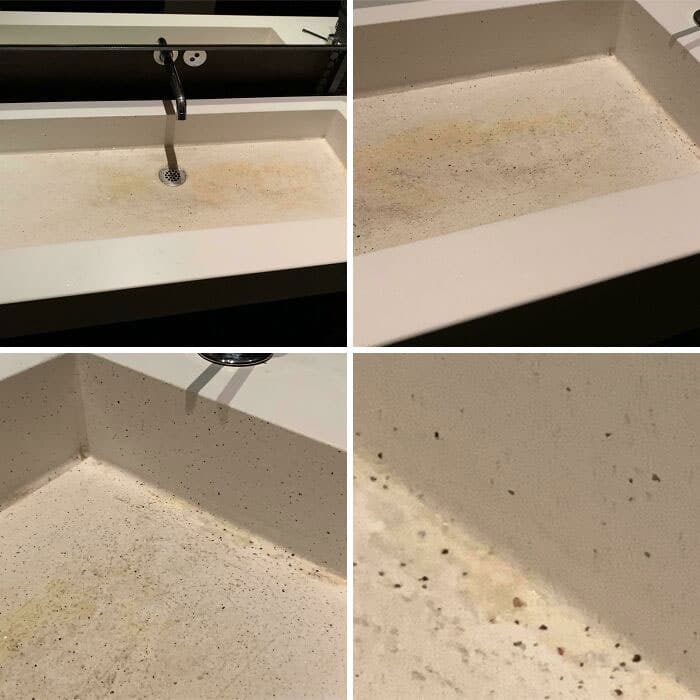 #25 These Tiles That Are Designed Pre-Worn And Dirty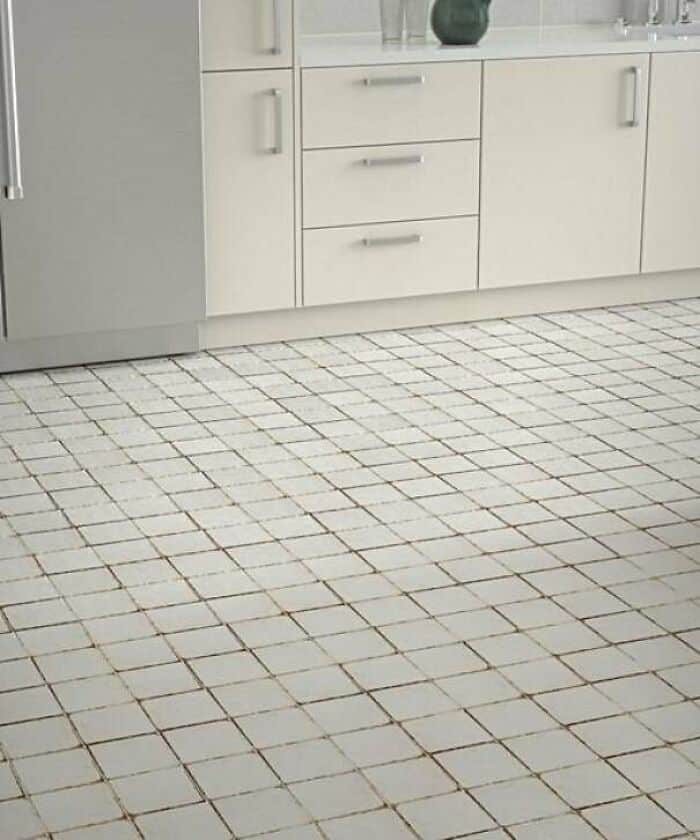 #26 Silicone Kitchen Tools With A Marble Design That Makes Them Look Always Dirty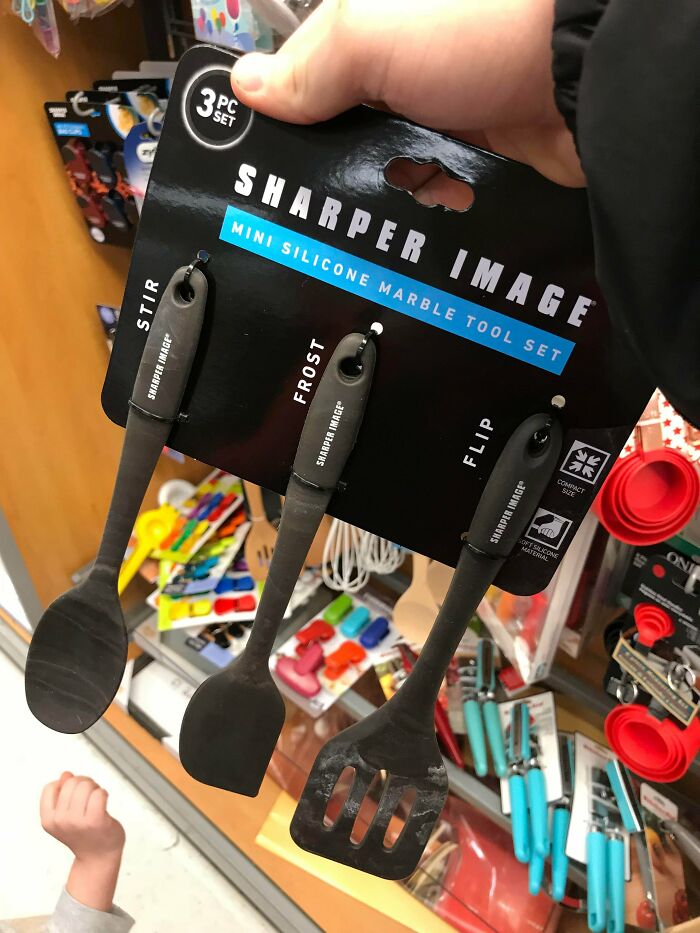 #27 This Sink Is Completely Clean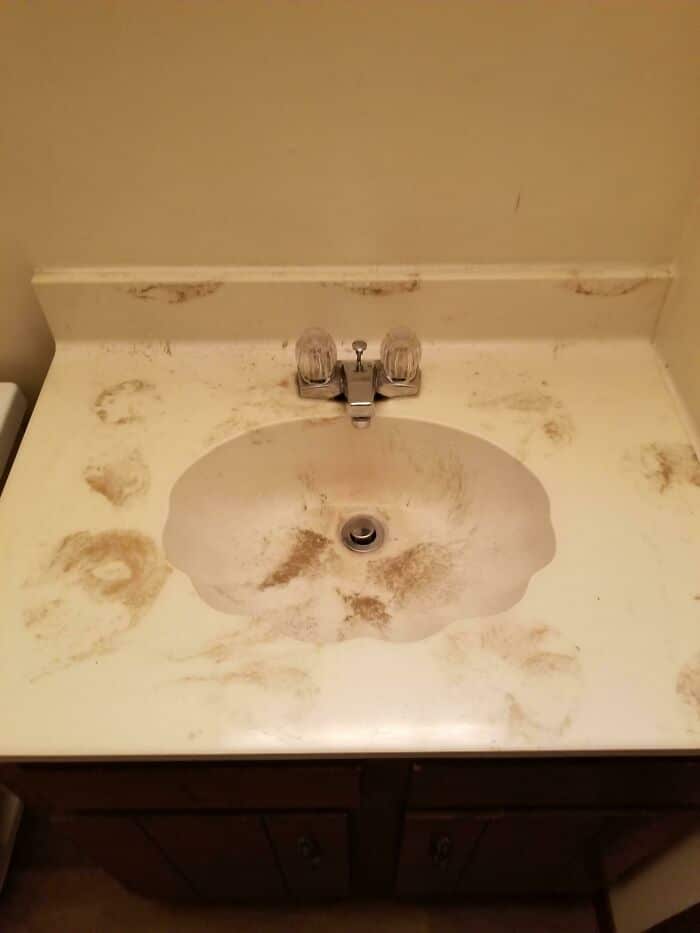 #28 This Intentional Design On This Hoodie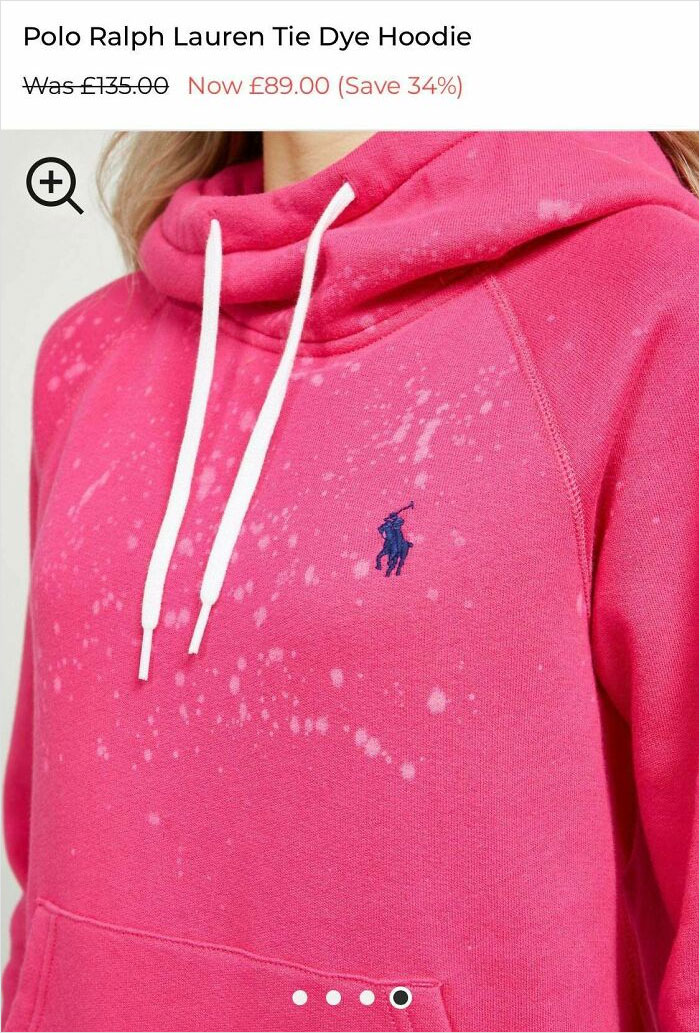 #29 Poop Smear Jeans!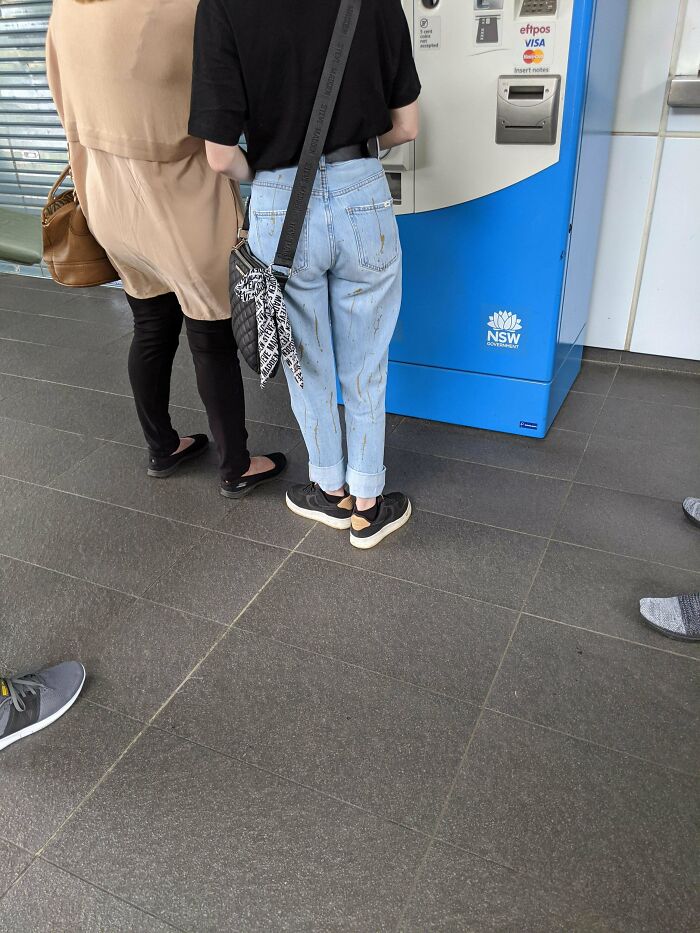 #30 The Style Is Supposed To Be In "Marble", But Instead They Just Look Dirty