Have you ever done something so terrible that it turned out to be good in its own way? Well, here we have featured 30 pictures that are the perfect example of this thing.
Also, there is an entire Facebook group dedicated to this thing. It is called Terrible Art in Charity Shops (TAICS). In this group, people are posting pictures of one man's terrible art that have become another man's home decor piece. Scroll down to have a look.
Not Terrible But It Made Me Laugh; Portswood, Southampton UK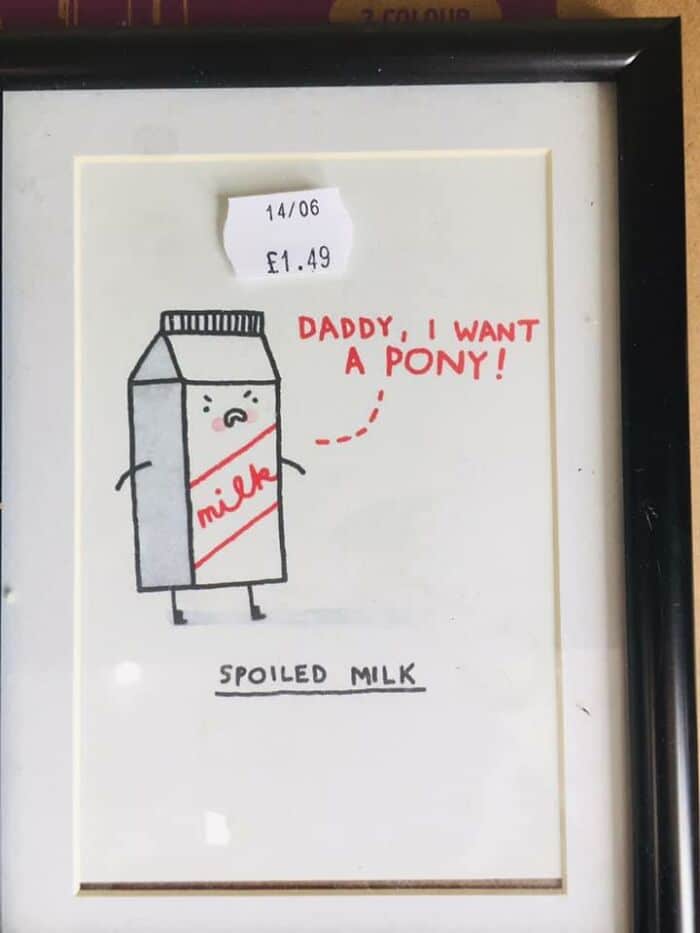 A Steal For Only £10. In Sue Ryder Hillsborough, Sheffield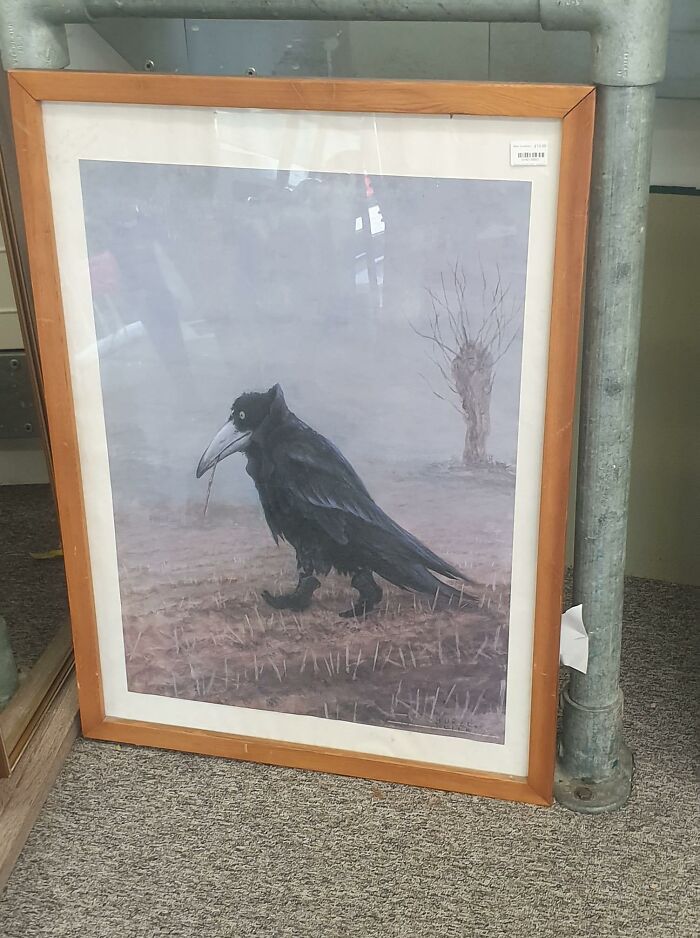 Take My Money
Bought From Scope Cornwall For £1. Titled Fashions For The Ocean Bed. 1930's Print Of Diving Suits From 1500 To Variants Of The 1800's. Cool Or Not?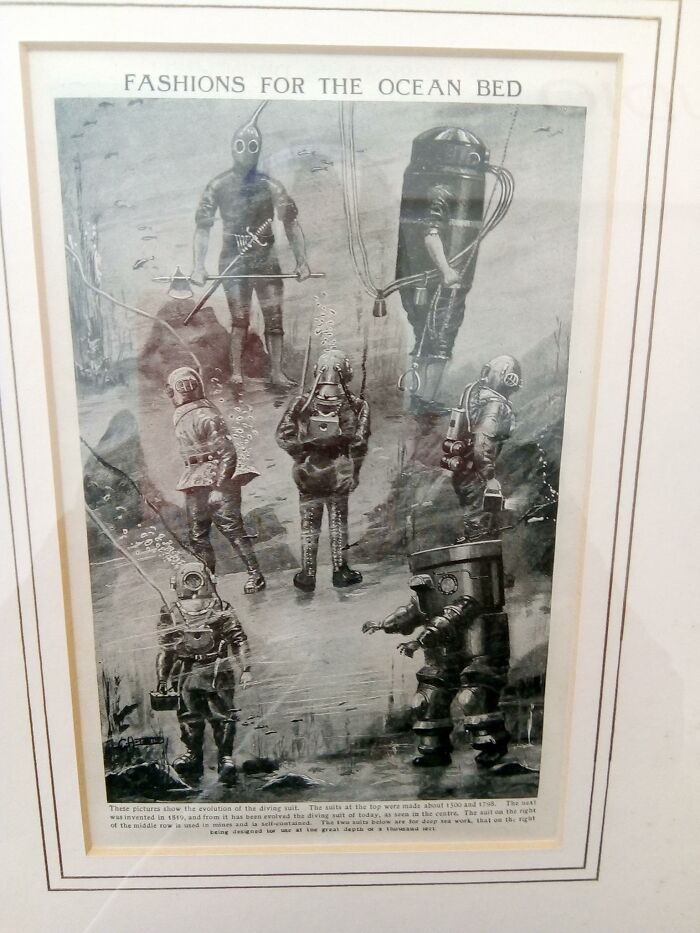 Psychedelic Cat Save The Children, Salisbury, South Australia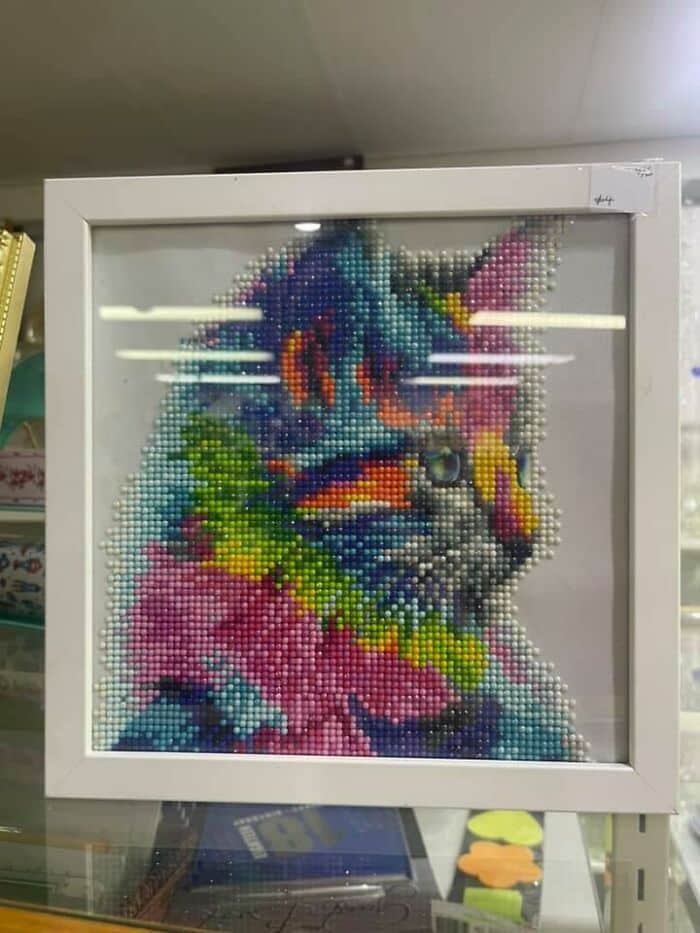 This Is Also Pretty Ruff. I Didn't Splash Out On It… Although It Costs Only A Hound Coin… Etc Red Cross Charity Shop In Burnham On Crouch, Essex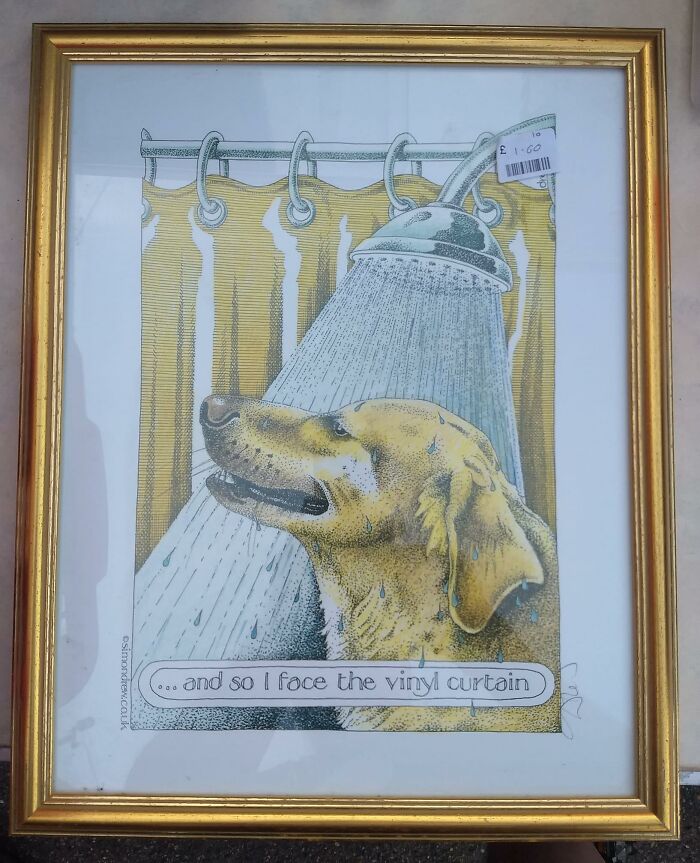 Finally Found Something Worthy I Hope… In St Vincent's Bunbury West Australia For $6… Lovely Pic Of… Red Blood Cells??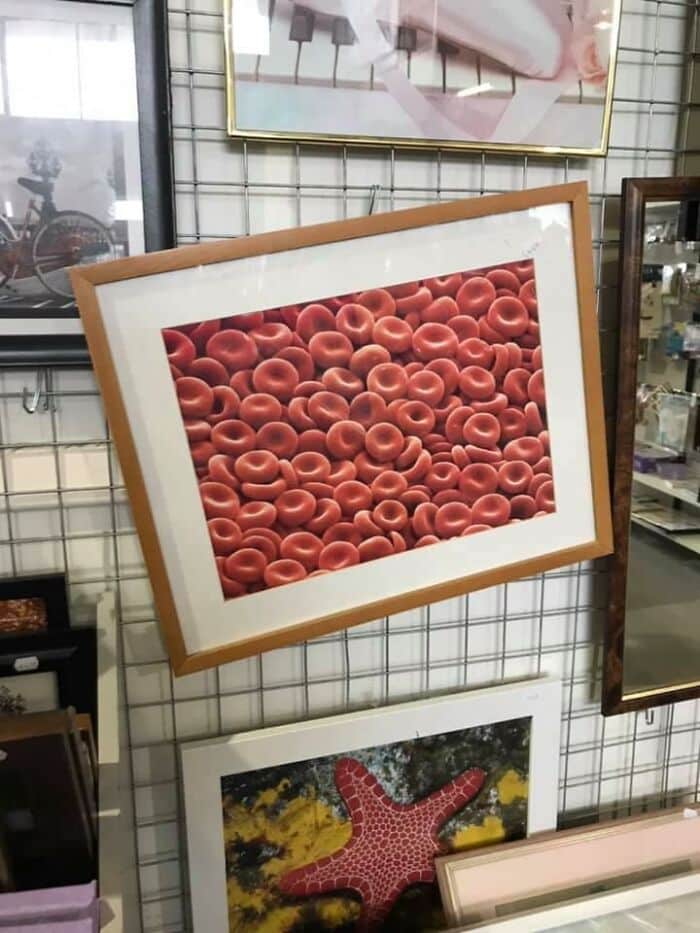 Came Across This In Weldmar Hospice Are In Lyme Regis – £3.50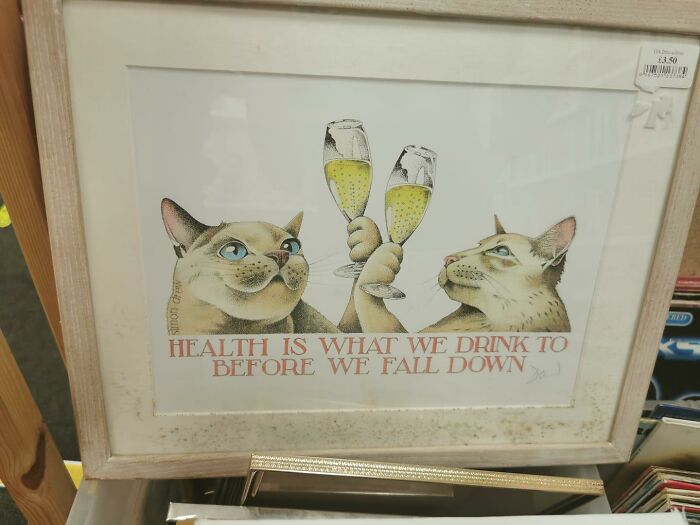 I Saw This A Few Weeks Ago And Forgot To Post. The Cow Picture In The Foreground Was What Caught My Eye For But Actually, The Girl Bathing/Baptising The Puppy Is Far Worse I Think. Acorn. Jersey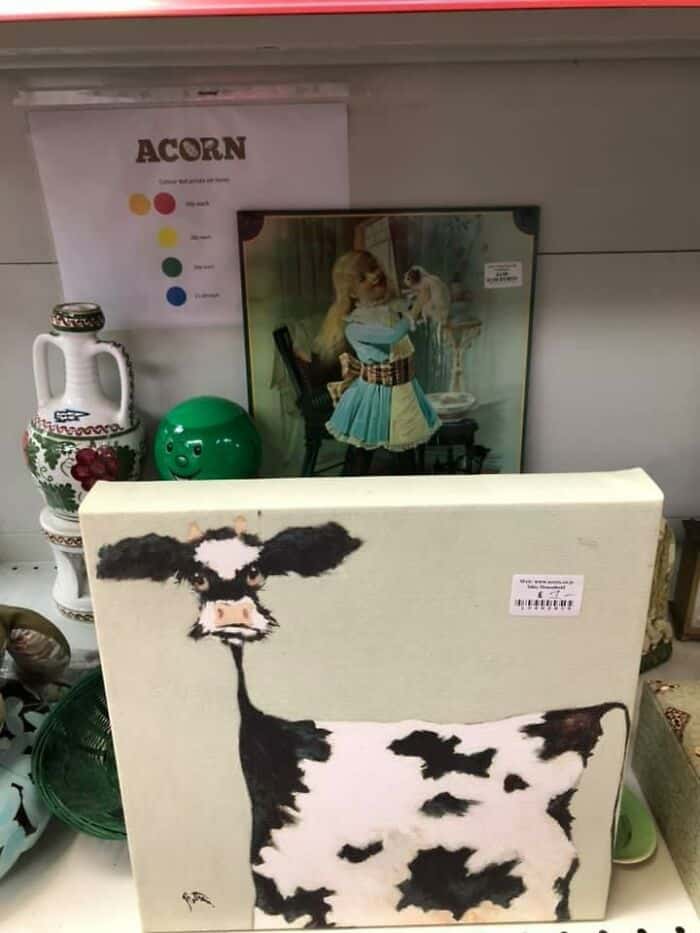 I Bought It, Anyway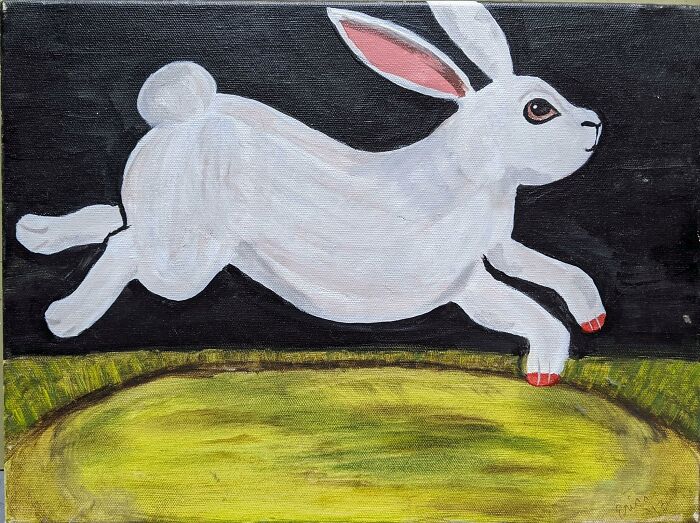 There Is Something About It That Makes Me Keep Looking. Goodwill Sunnyvale, $9.19
I May Have Had The Same Expression As The Dog Upon Spotting This Gem. Goodwill, 6th Ave Tacoma Wa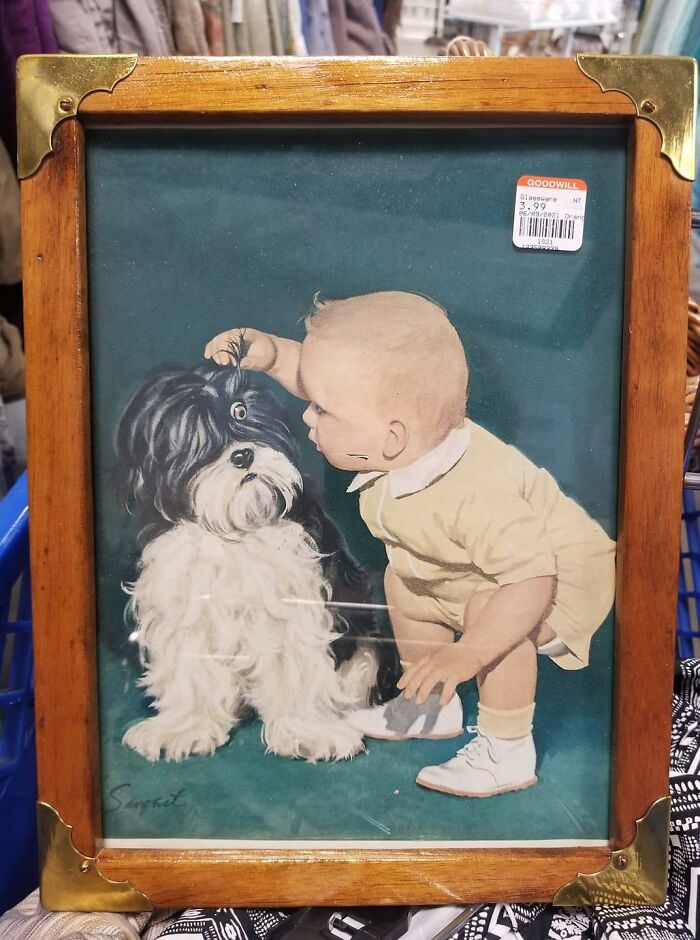 This Is Very Odd, A Possum Riding A Rocking Horse??? What's Been Stranger Is That I Kind Of Like It, But Not Enough To Buy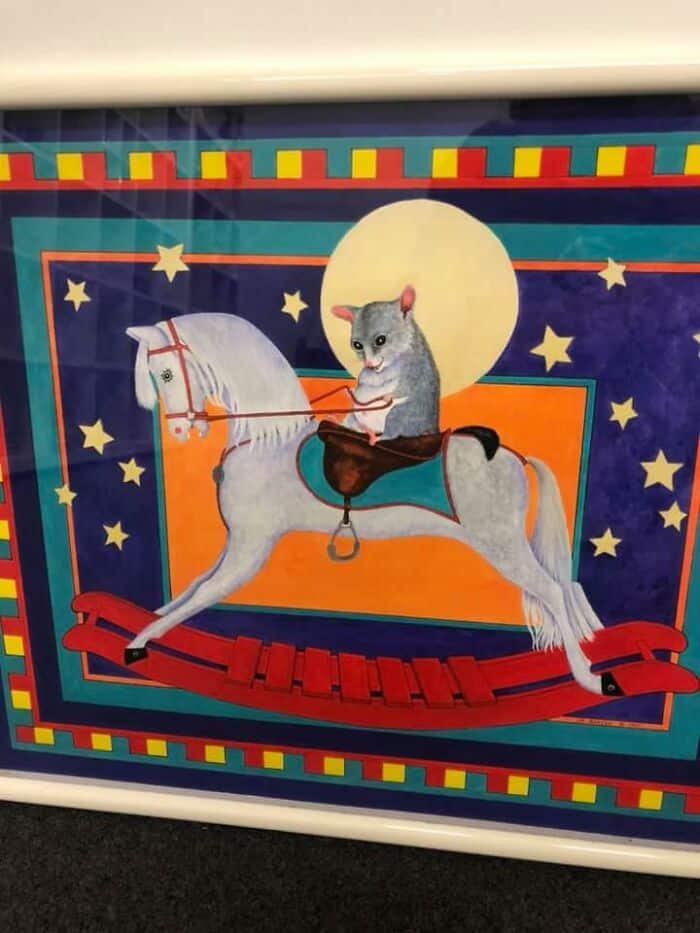 Dun Annunna Nunna Nunna… Wimborne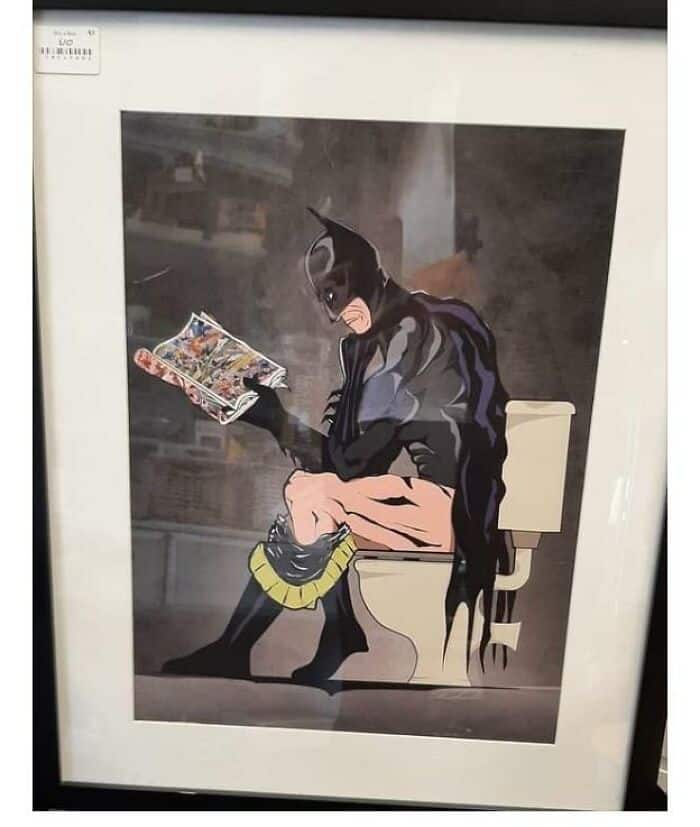 Newcastle Cat And Dog Shelter In Heaton Is This A Cultural Reference? I'm Very Ancient Now So Have No Comprehension Of What This Is
$4.94 Garland Ave Thrift Dallas. It Can Be Yours. And It's Big, Which Makes It Worse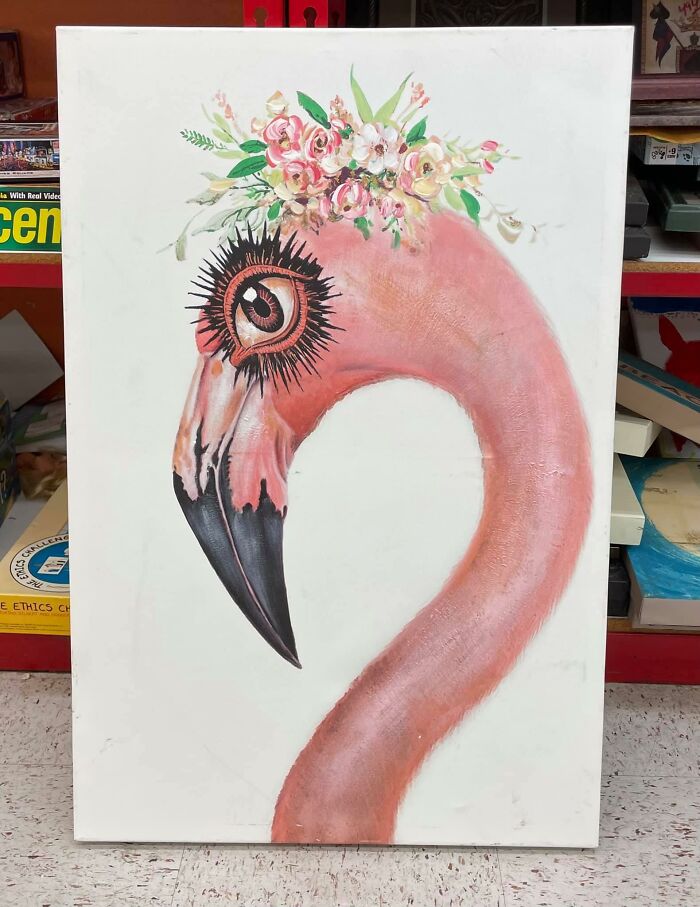 This Came Home With Me A While Ago From An Op Shop In Coffs Harbour, NSW Australia. Quite An Odd Perspective And Those Nuns Look Like They Will Creep Forward Every Time You Look Away. Feels A Bit Like A Dream Interpretation I Reckon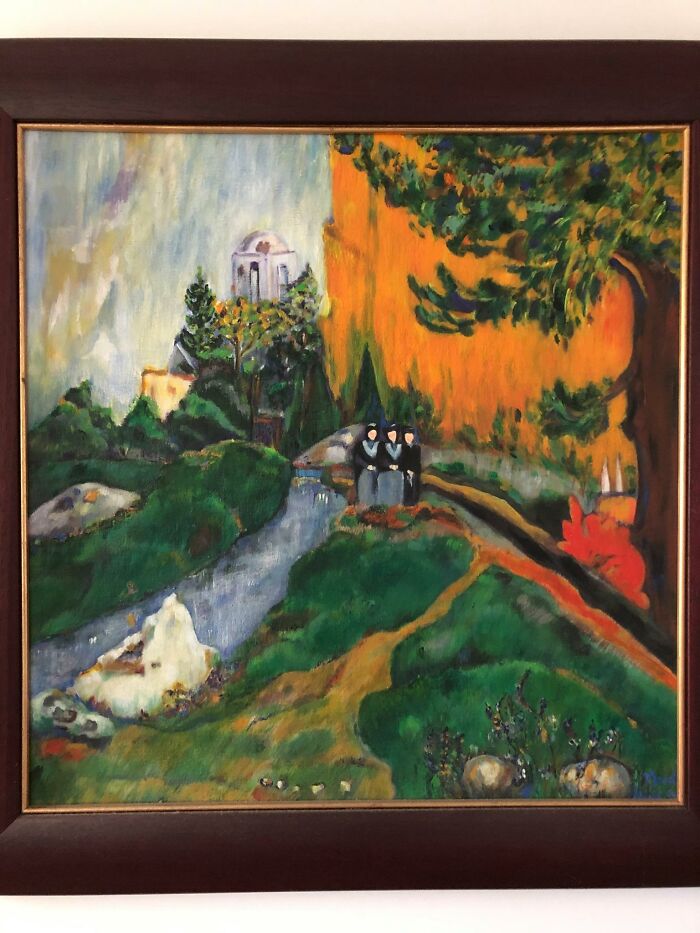 What Are These Owls Mad About? Unpriced, Chehalis, Wa. Thrift Store. I Left It There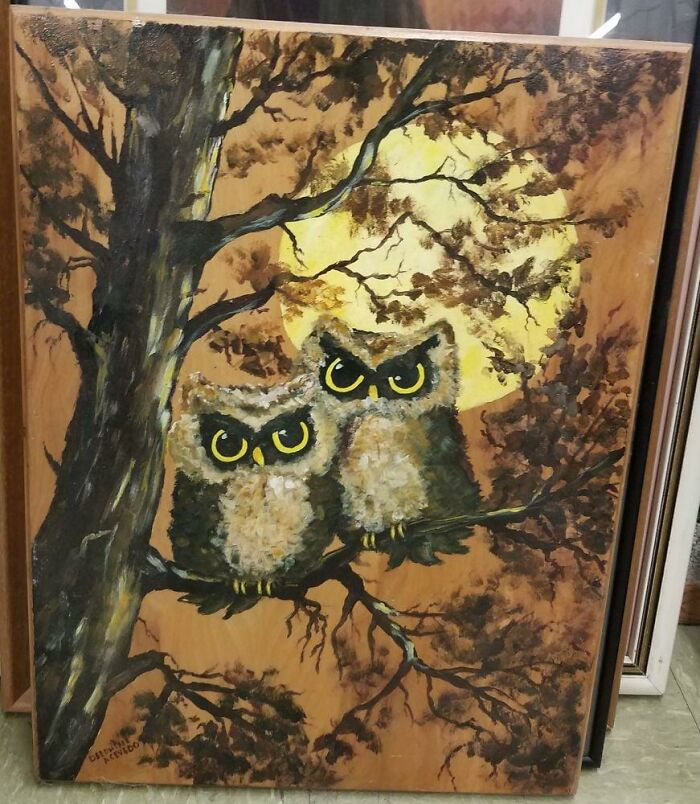 Does Anyone Have Any Idea Who Painted This And Who The Subject Might Be? I'm Not Even Sure If It's Male Or Female? Cancer Research Bristol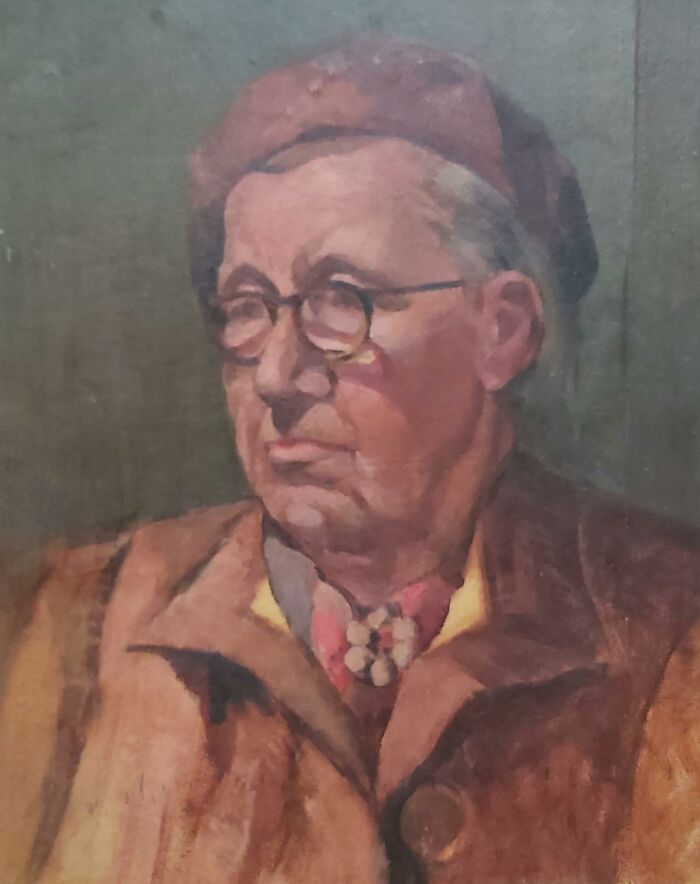 Did Not Buy…
I Am Mildly Disturbed By The Way That Strategically-Placed Fish Is Staring Menacingly Into My Soul And Rather Concerned That The Woman Is Actually Dead And Not Just Enjoying An Afternoon Sitting On The Bottom Of The Ocean With Clown Fish Playing In Her Hair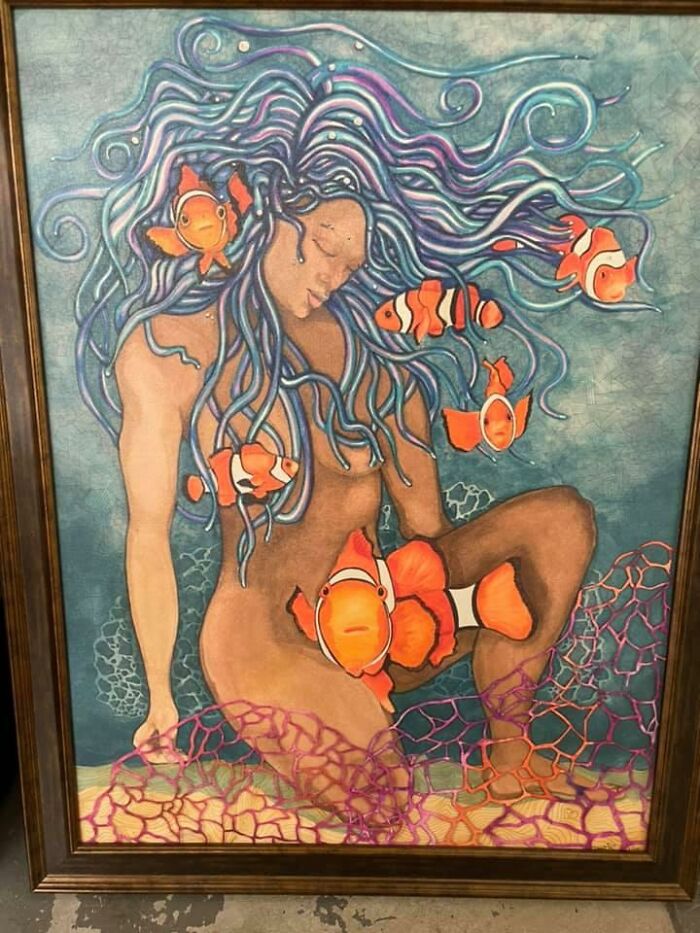 £3.45 For This Beauty, Won't Believe It's Painted/ Drawn But Is!!! I Left It Humbily For The People Who Believe In Hares And Rabbits Laying Eggs At Easter, Or Other Weirdo's… Llandeilo Charity Shop UK Wales
Oxfam Totnes £15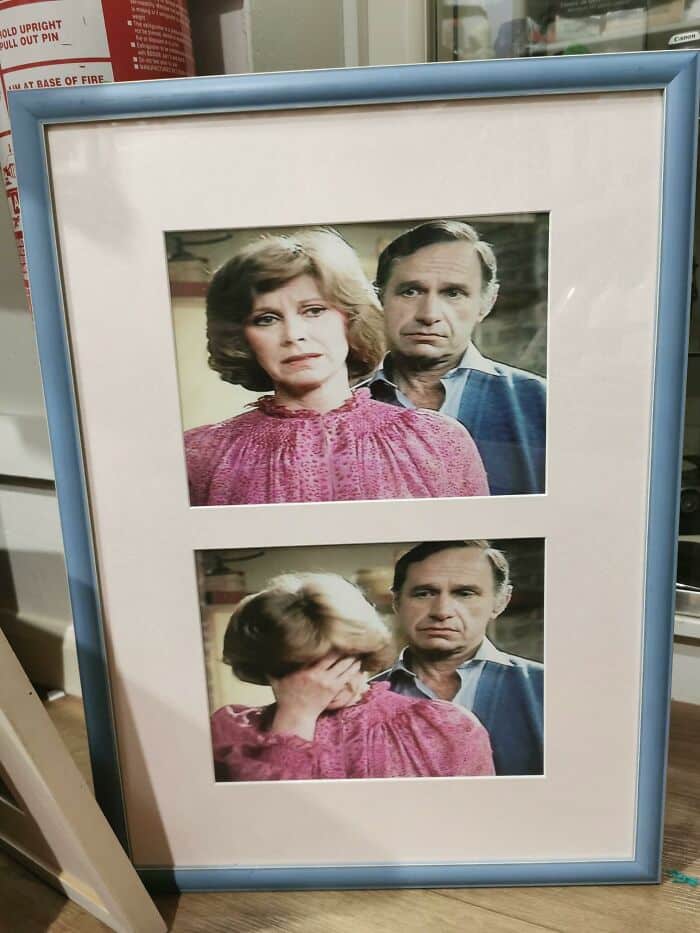 So Excited For My First Post That I Almost Forgot To Take The Name Of The Actual Charity Shop! Petrifying Puss – Found In Lighthouse – Buxton, Derbyshire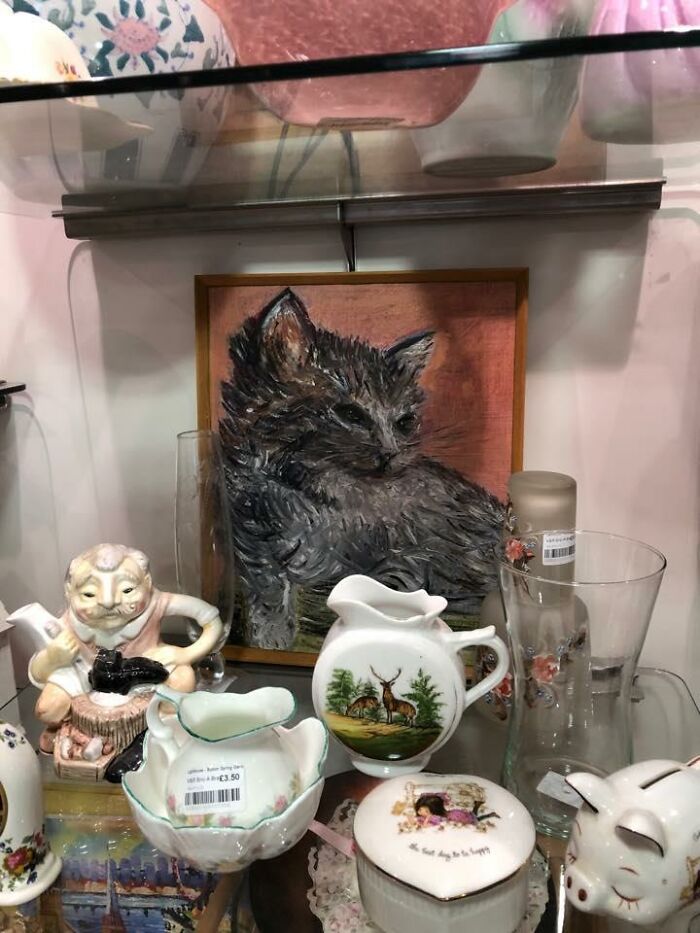 The Load Of Bull Can Be Yours For £3.50 In Mind Leytonstone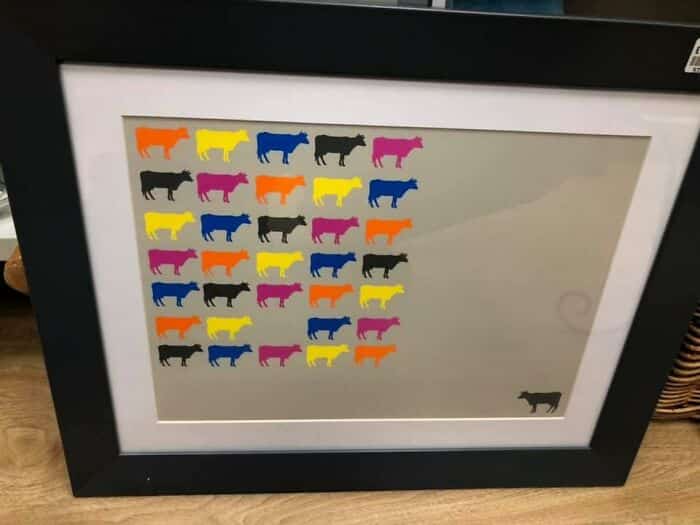 Bethany, Leith Walk, Edinburgh. A Bit Strange If Not Downright Terrible. (Would *you* Put This On Your Wall?) Dunno Why My Photo's Black-And-White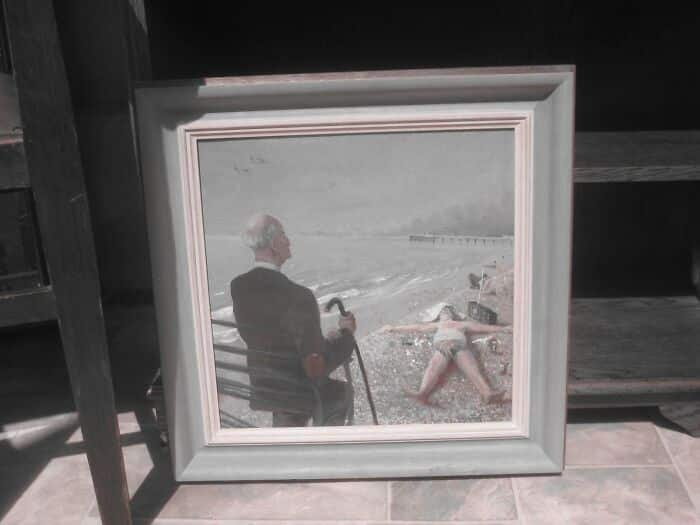 I Spotted This Beauty In Savers At Modbury And I Couldn't Stop Thinking About It. My Partner Secretly Purchased It, And Gave It To Me As A Present A Few Weeks Later. It Now Sits Proudly In Our Lounge Room. Think It Was $6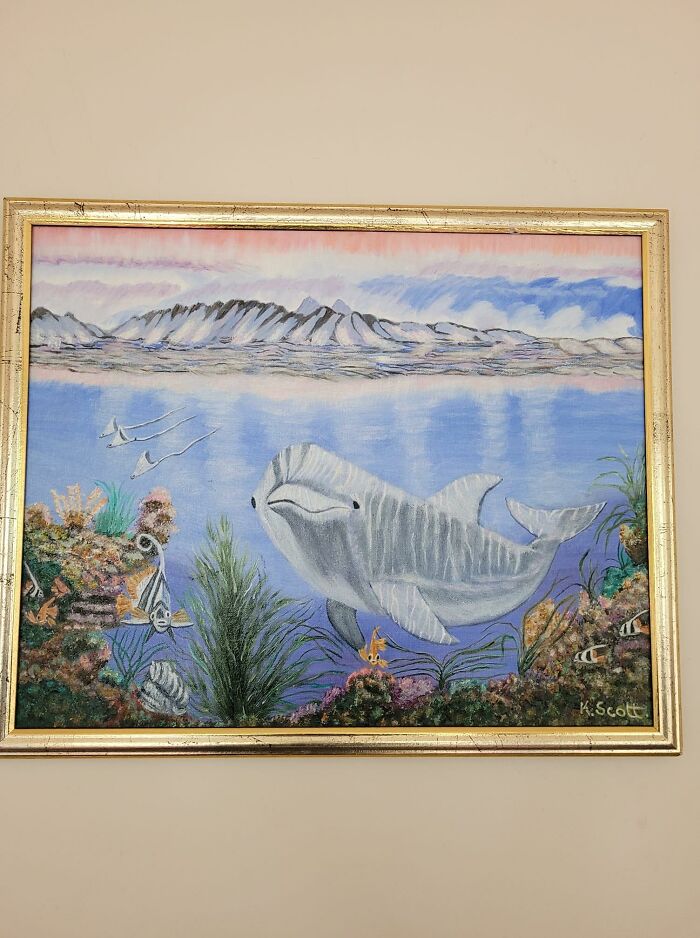 Lifelong Thrift, Seattle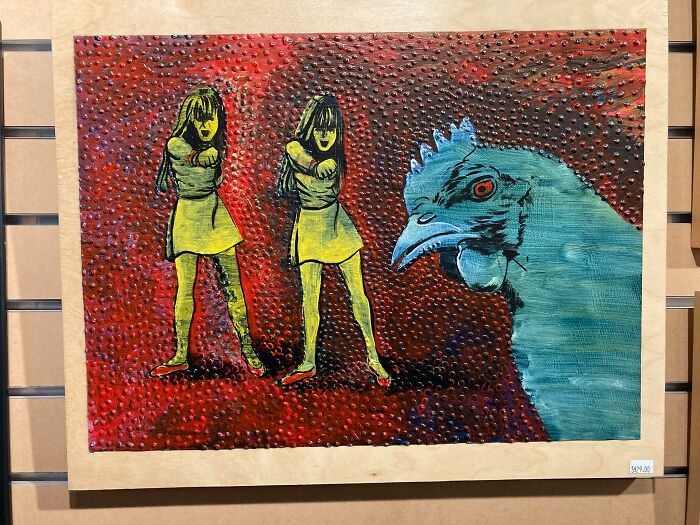 Summer Vibes At Wawollie Kringloop In Utrecht (Nl) – 2.5 Euro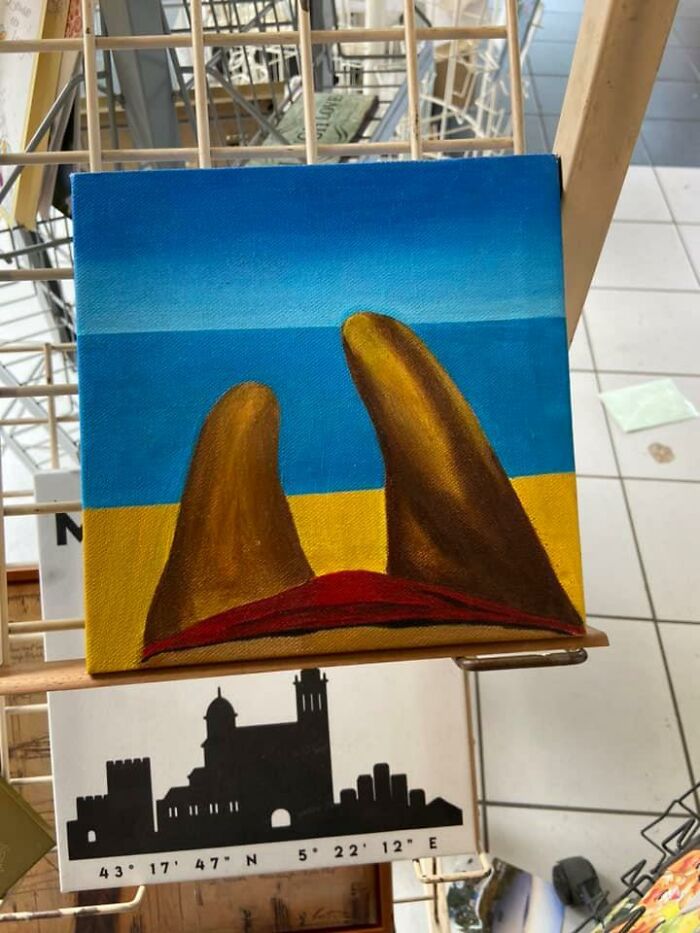 Who Doesn't Want This 4ft Monstrosity Hanging On Their Wall? Couldn't See A Price, Havant