Have you ever received a text from some random number sharing their very personal conversations with you? Well, do assume that they intentionally sent it to you. Often we get to see the most hilarious texts from strangers who sent the message on a wrong phone number. Some people take the liberty of sharing these texts on the Internet and we are happy to share them with you all.
Take a look at these 30 of the funniest wrong number texts ever.
#1 Sorry, Wrong Number…. Anyone?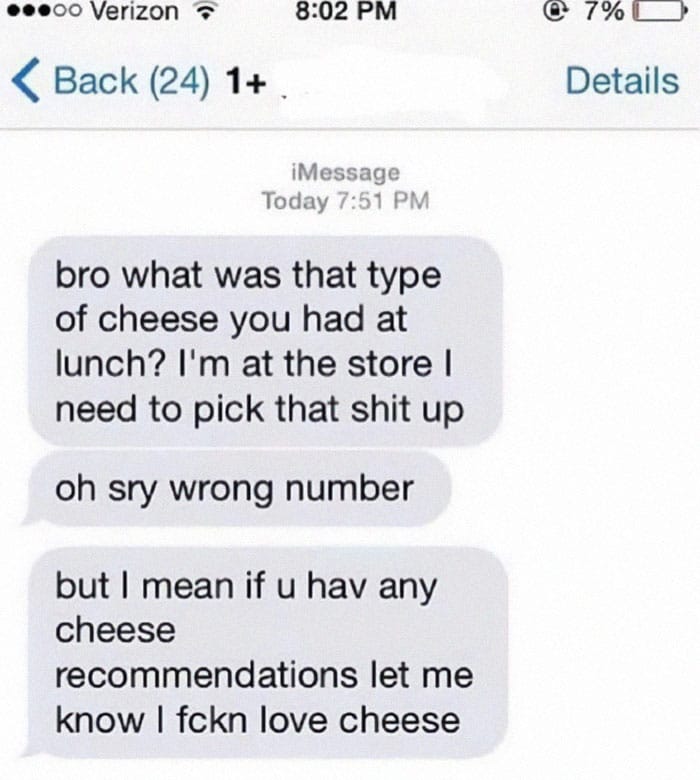 #2 You Won't Believe The "Wrong Number" Text I Got This Morning

#3 New Job; Wrong Number; Bonding Experience

#4 Yeah!!!!! I Got A House You Can Sell!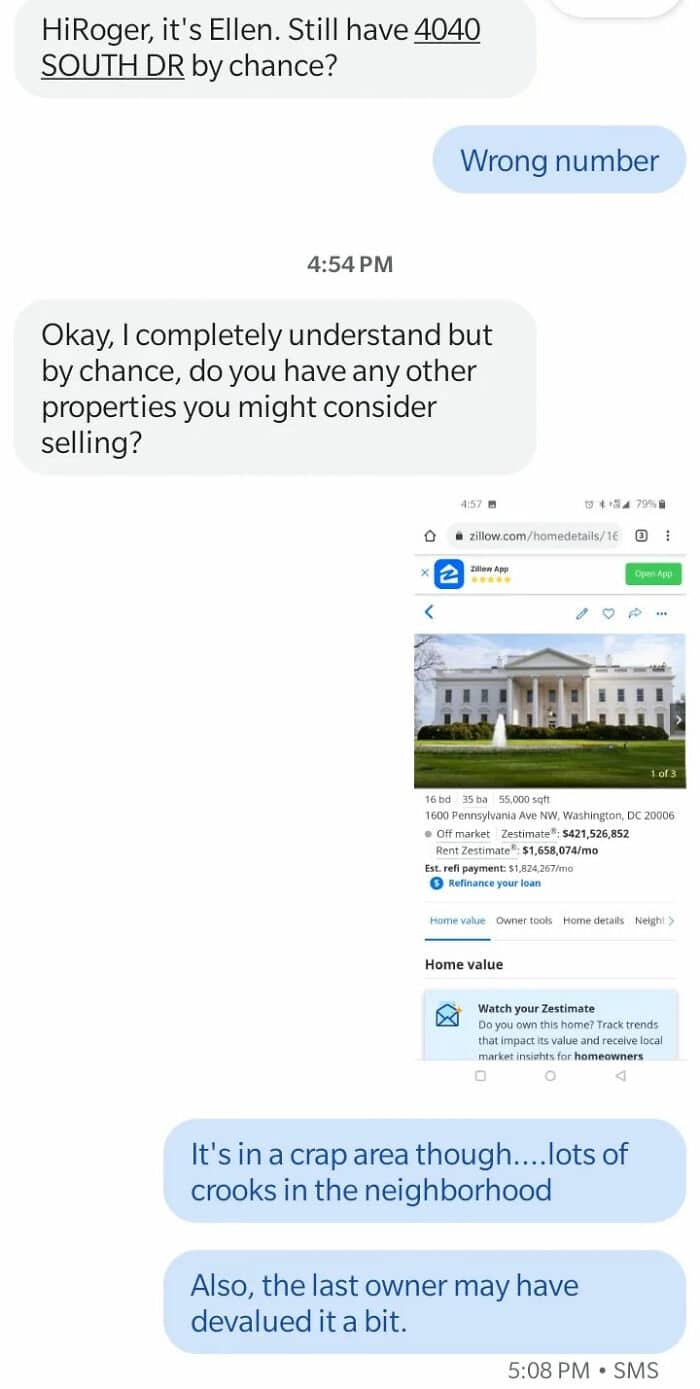 #5 My Favorite Thanksgiving Text Ever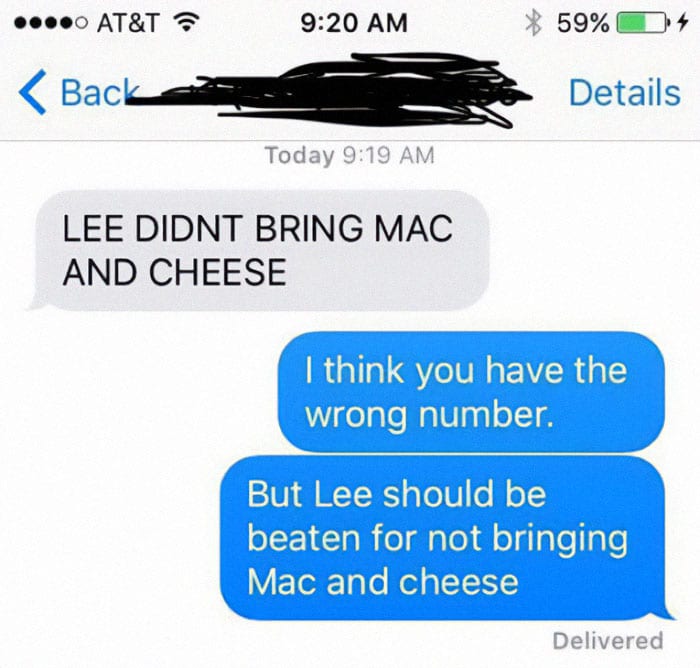 #6 Sir, Do You Know How Wrong Numbers Work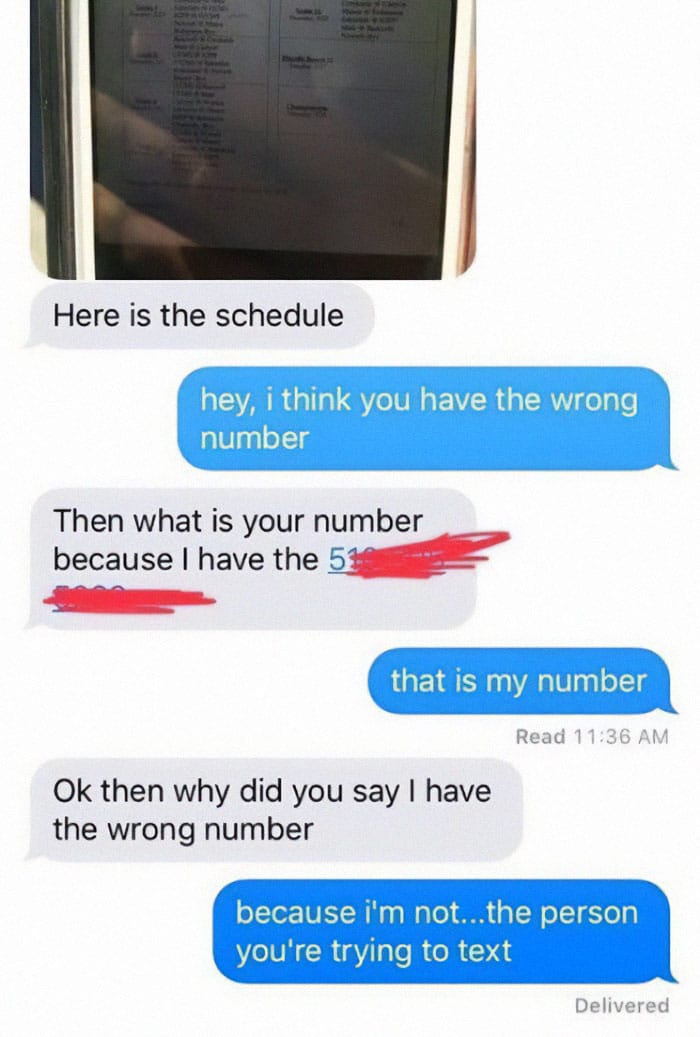 #7 Thanks Papa Gary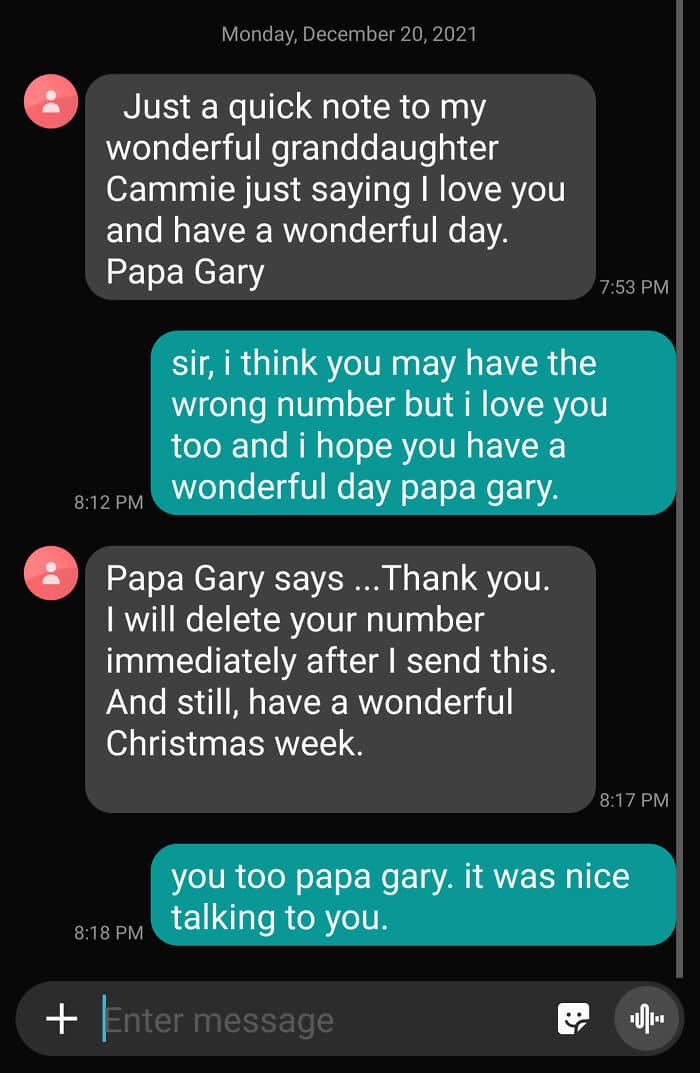 #8 Good Work, Stranger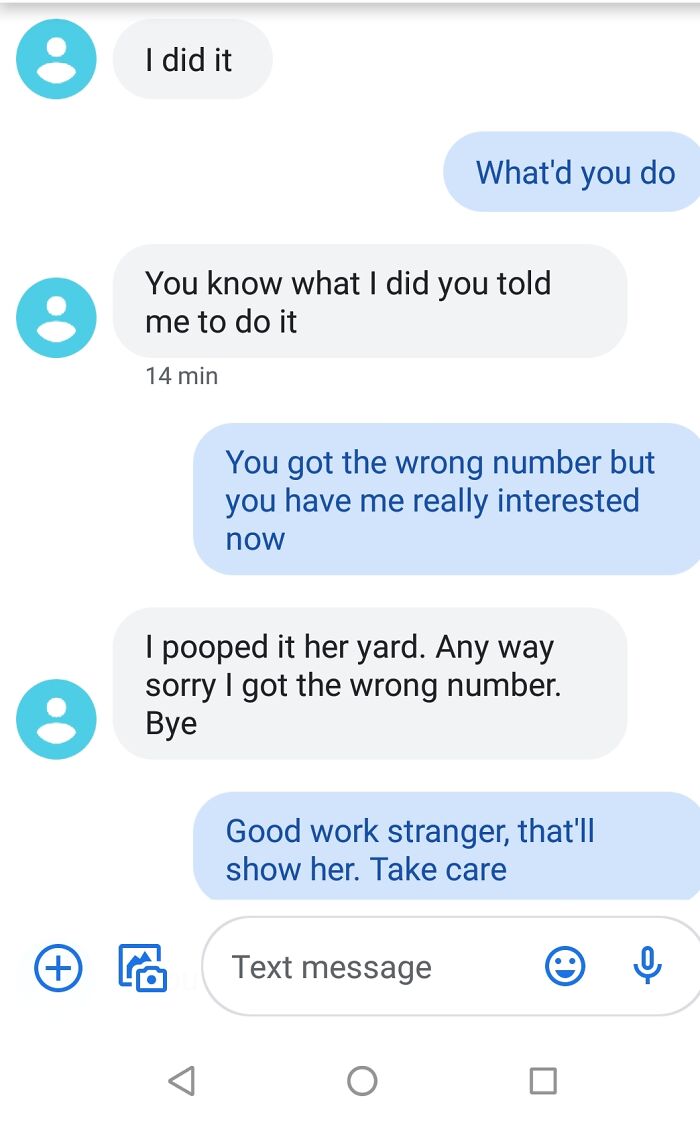 #9 They Just Sent Me 'Ok' After This I'm Crying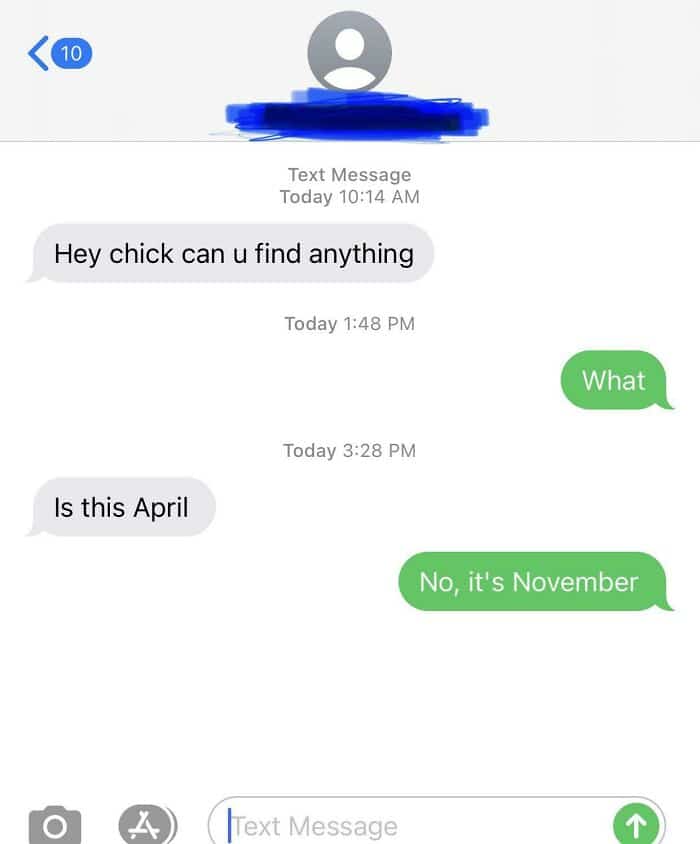 #10 Couldn't Resist Even Though It's Spam
#11 Got A Wrong Number Text From A Drug Dealer Today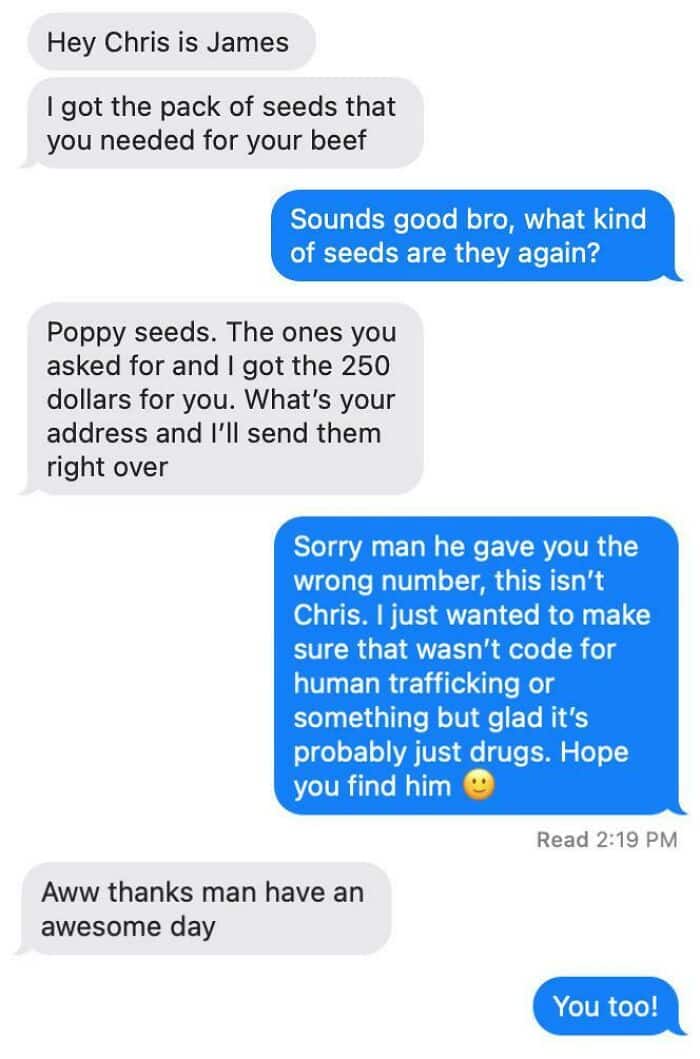 #12 Kinda Want To Go Fishing Now.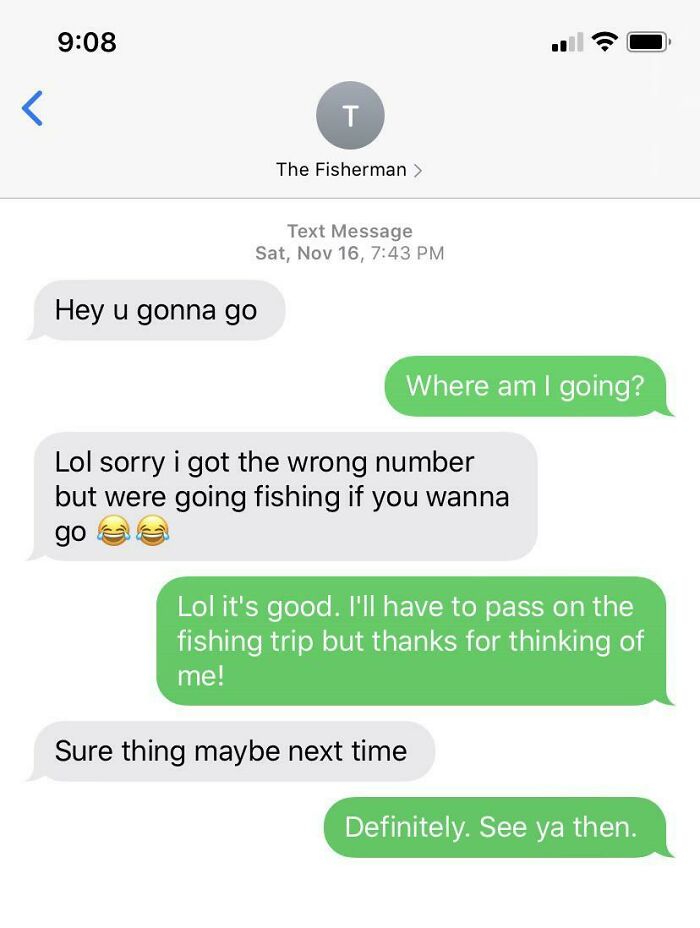 #13 Should I Tell Him I'm Only 14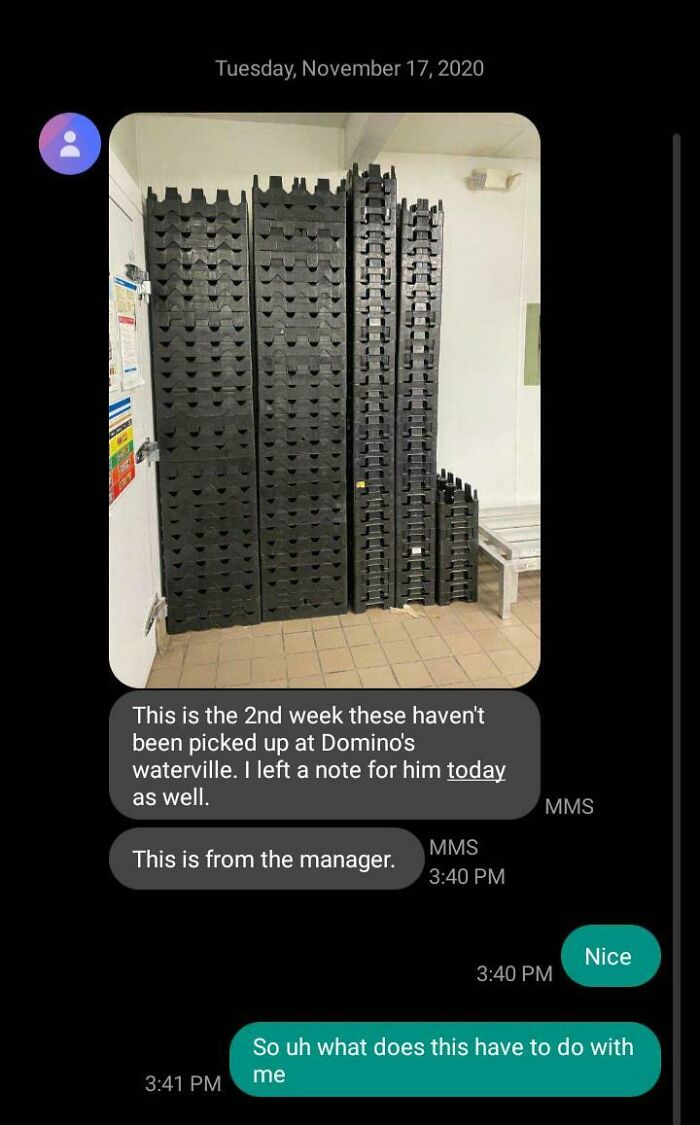 #14 Could He Be Bringing Chili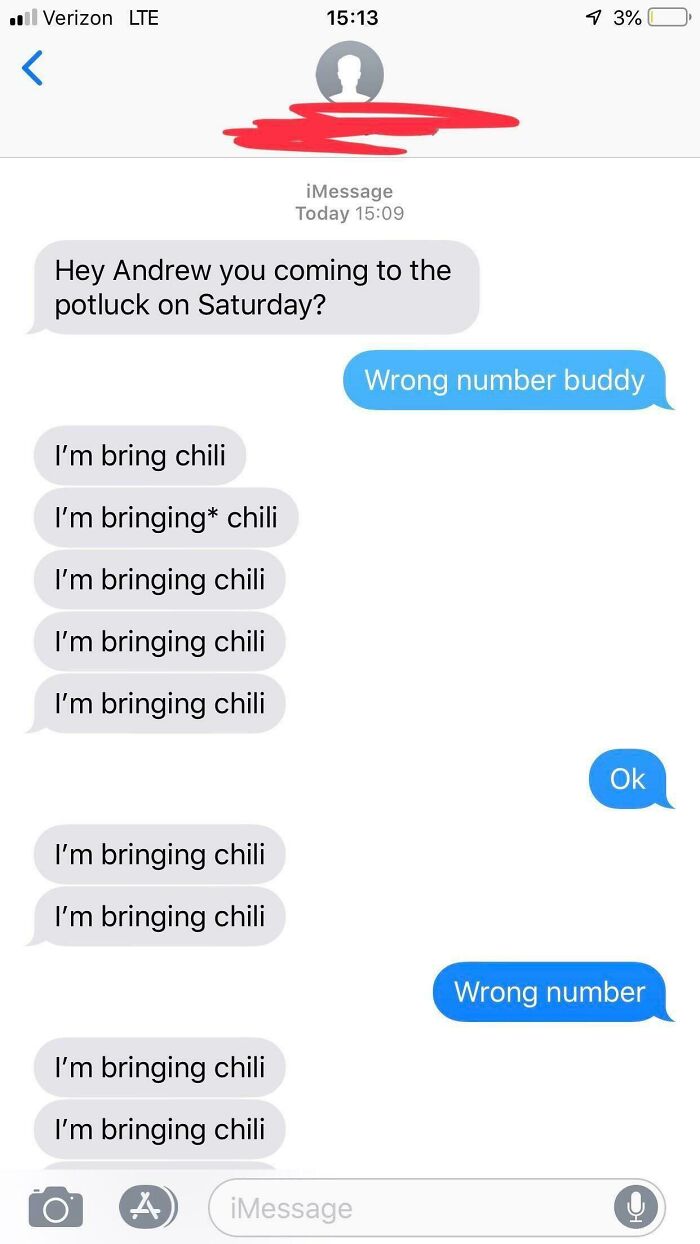 #15 I Was Having A Bad Day, But "Aunt Sue" Here Made Me Smile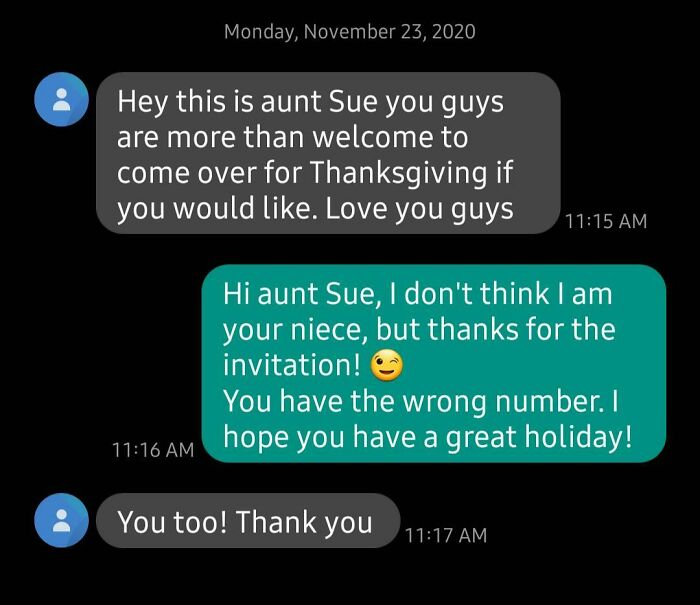 #16 Why Would I Wastehis Time?!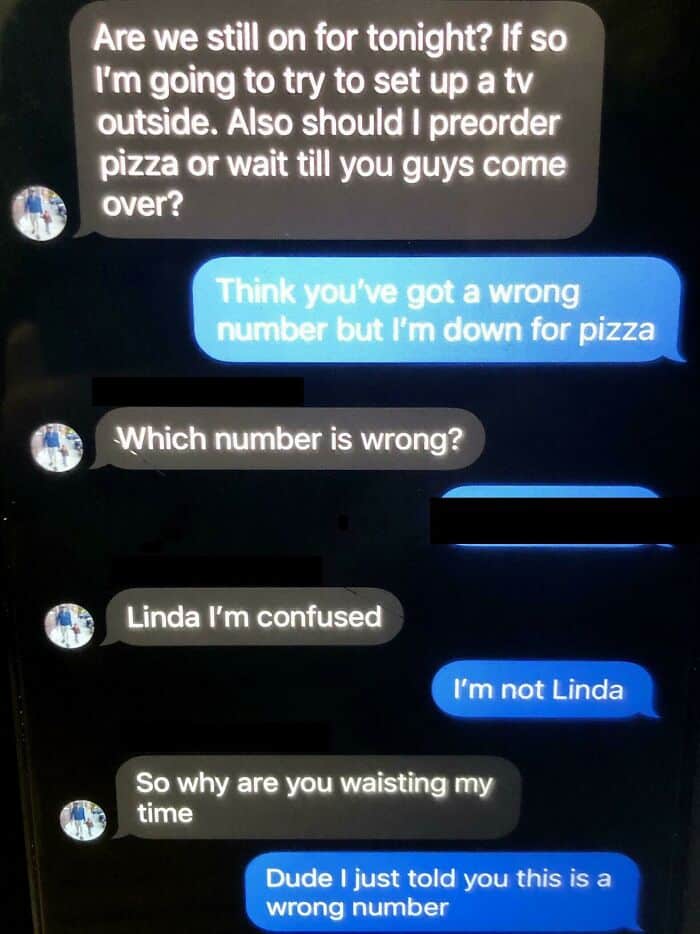 #17 Received The Scariest Wrong Number Text I've Ever Gotten Yesterday Morning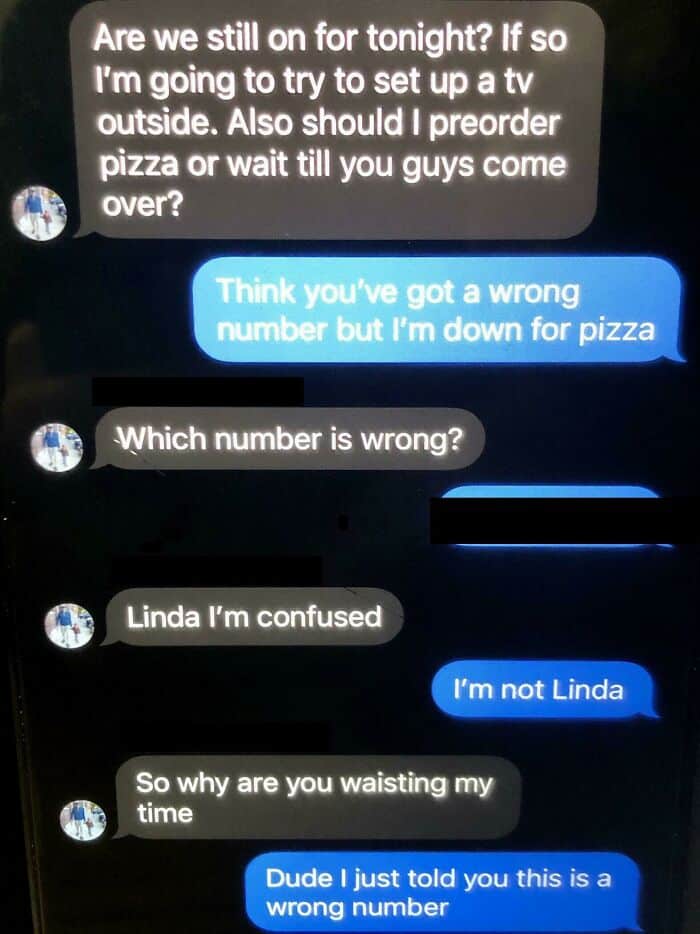 #18 My Name Isn't Joseph…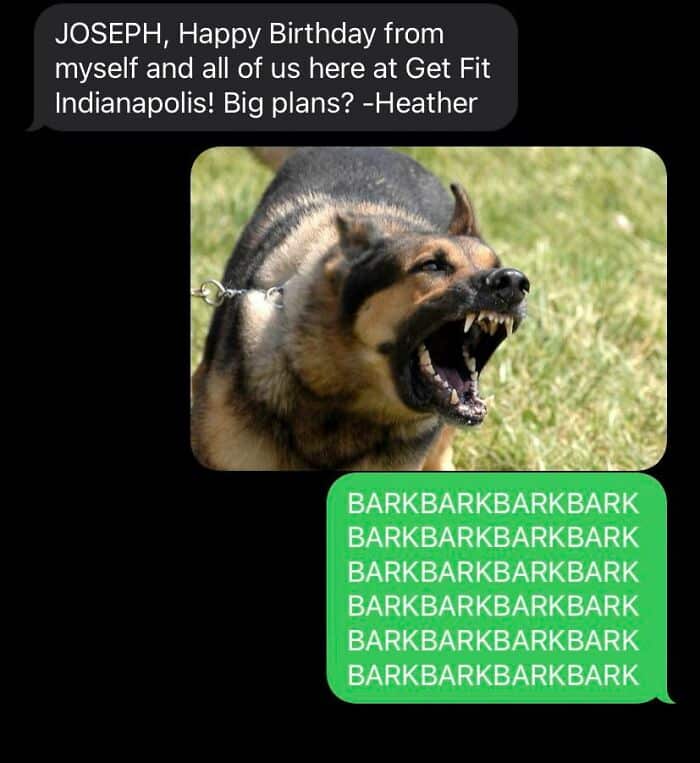 #19 Wrong Number, Man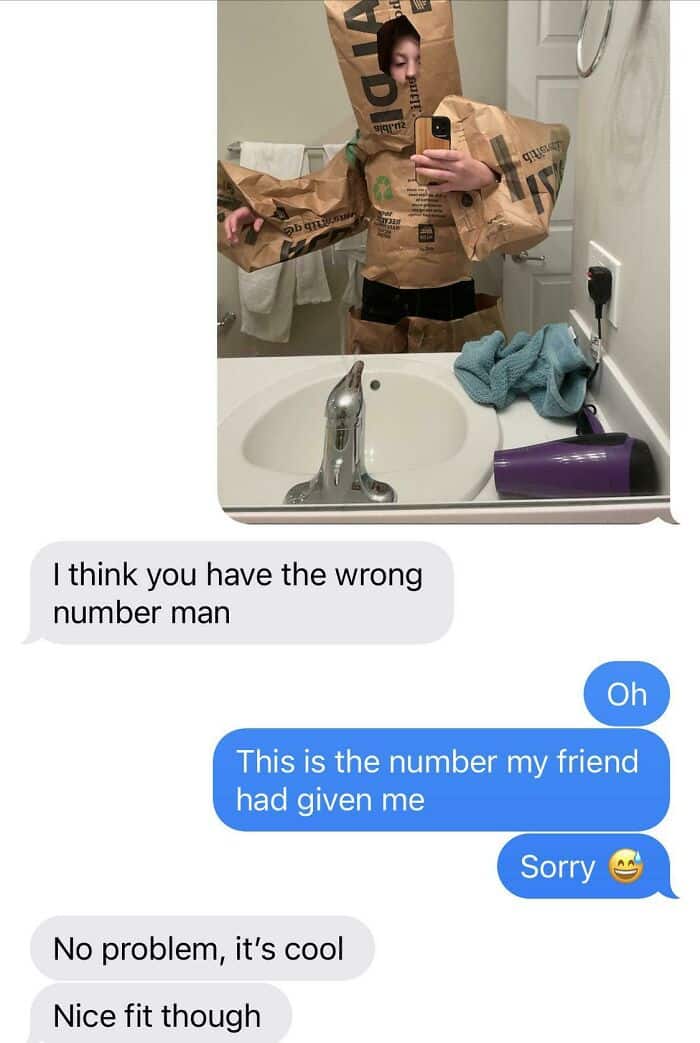 #20 A Thousand Ways To Say I'm Not Travis.

#21 She's So Dry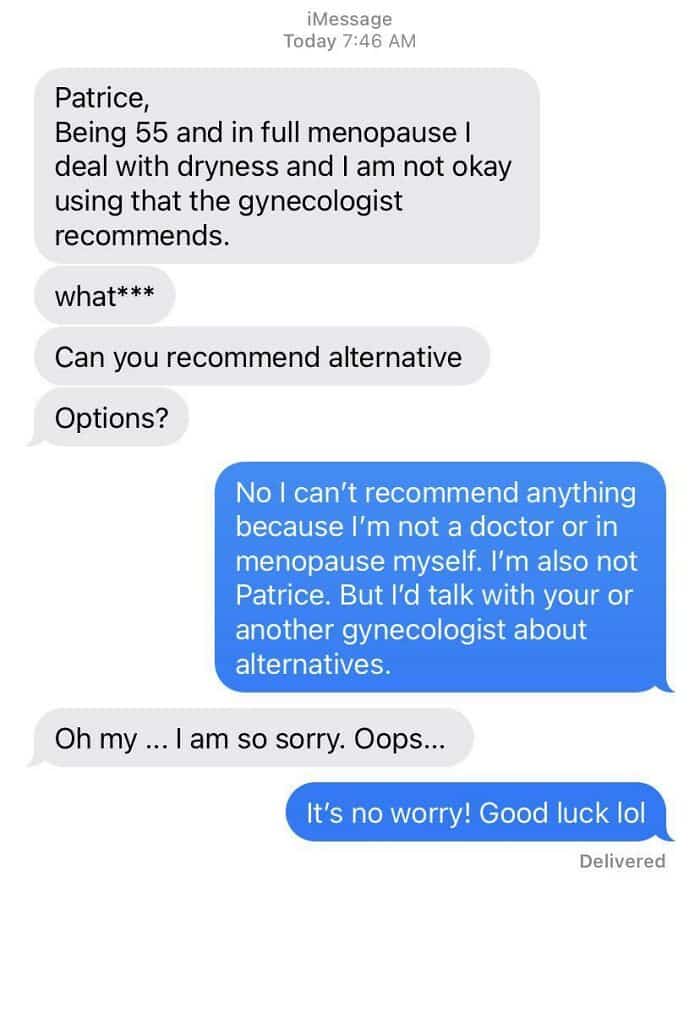 #22 Rob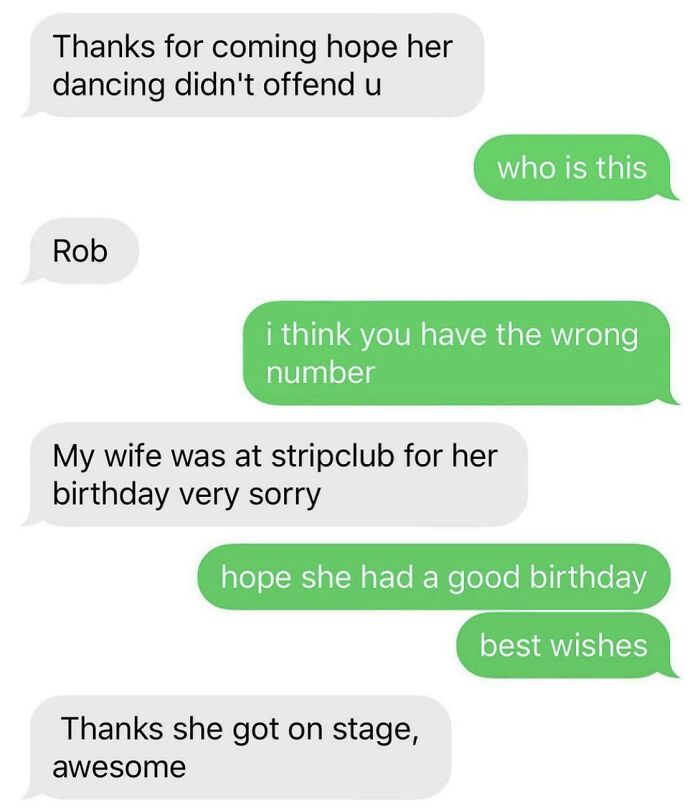 #23 Oh Happy Days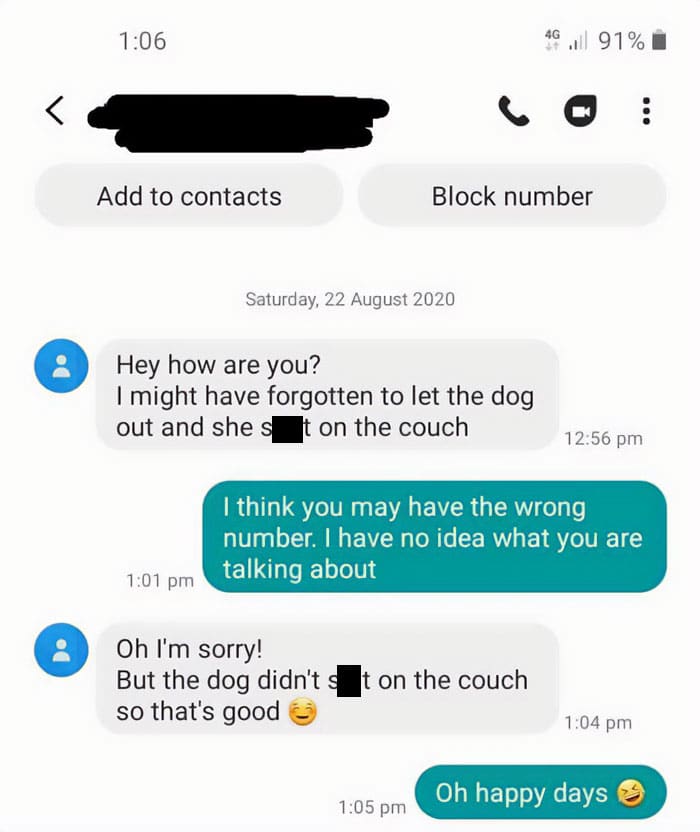 #24 I'm So Glad My Boyfriend Told Me To Ask If They Could Talk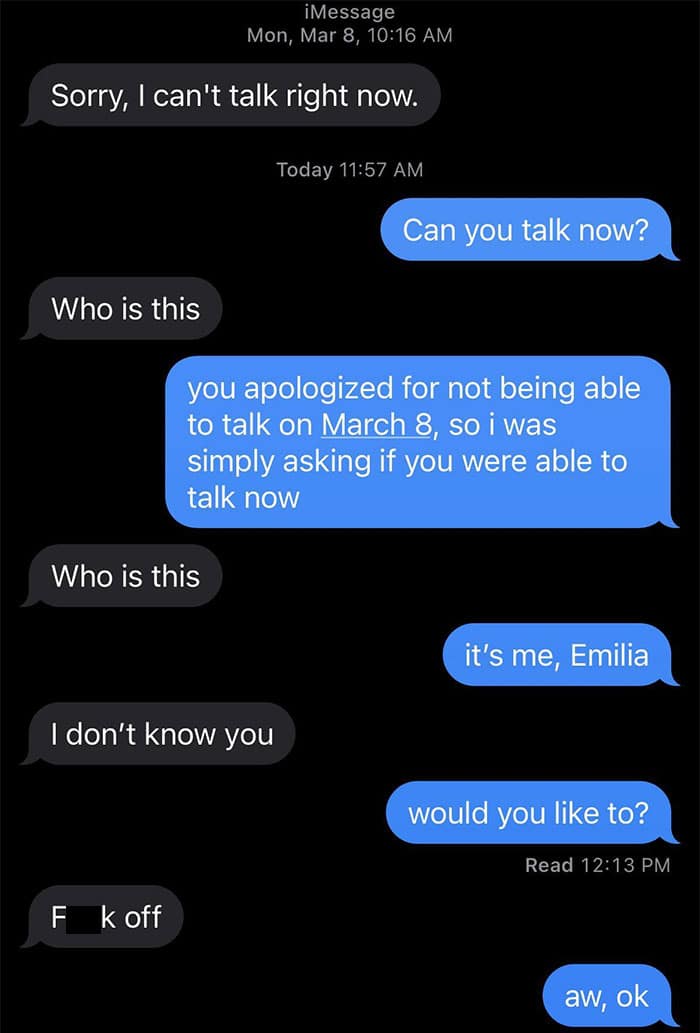 #25 Random Lady Wishes 'Horrible Things' On My Mom

#26 My Name Is Linda Now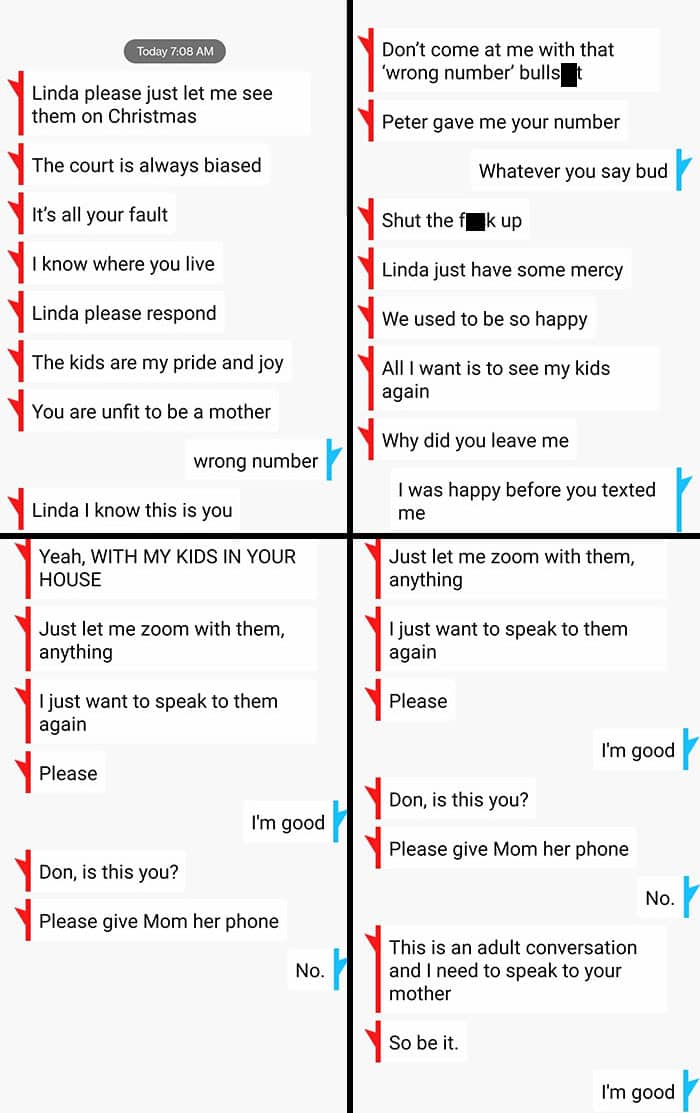 #27 Jellybean
#28 *what, You Don't Want To Get To Know The Wrong Number? But I Just Wanna Get To Know You, Babe!*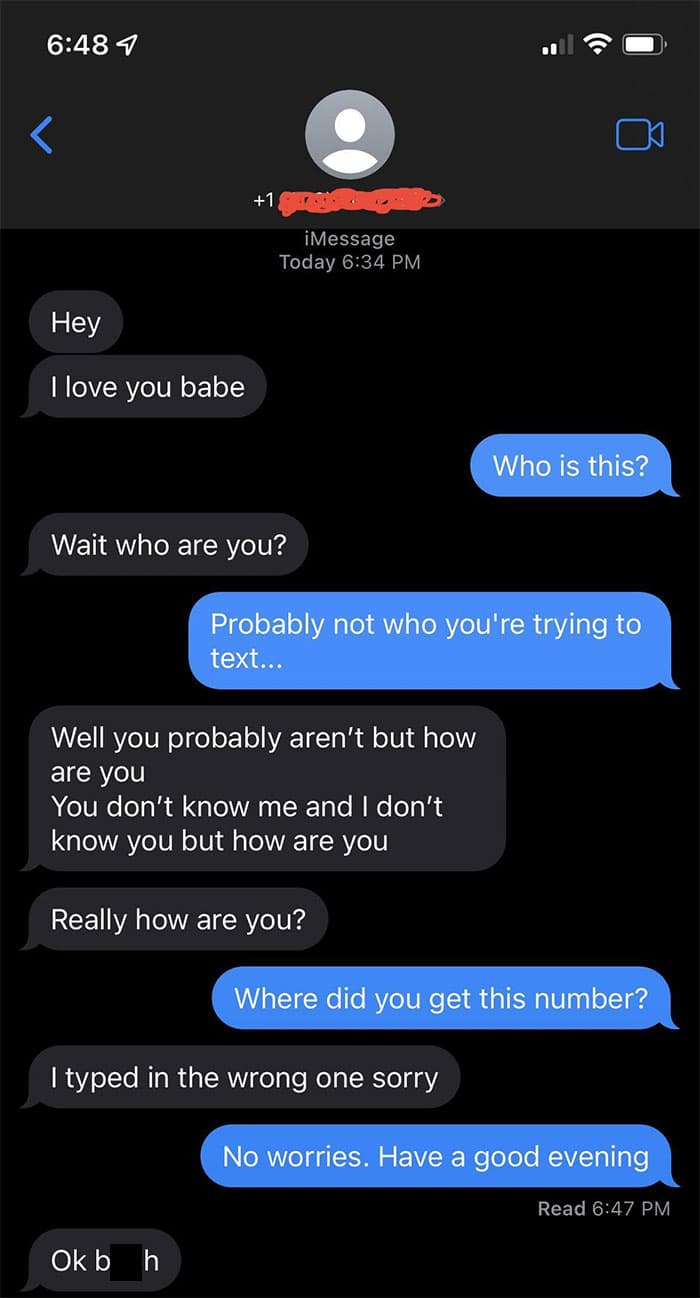 #29 Uhh… Happy Holidays?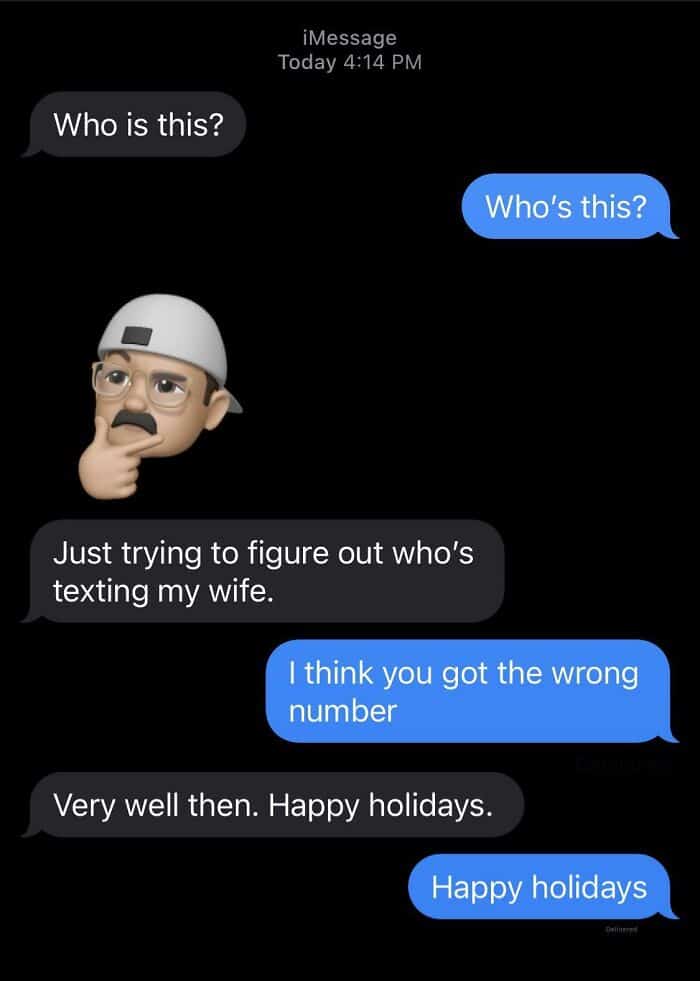 #30 A Parent Sent Me This, This Morning. I'm A Little Upset It Was An Accident…i Love Monopoly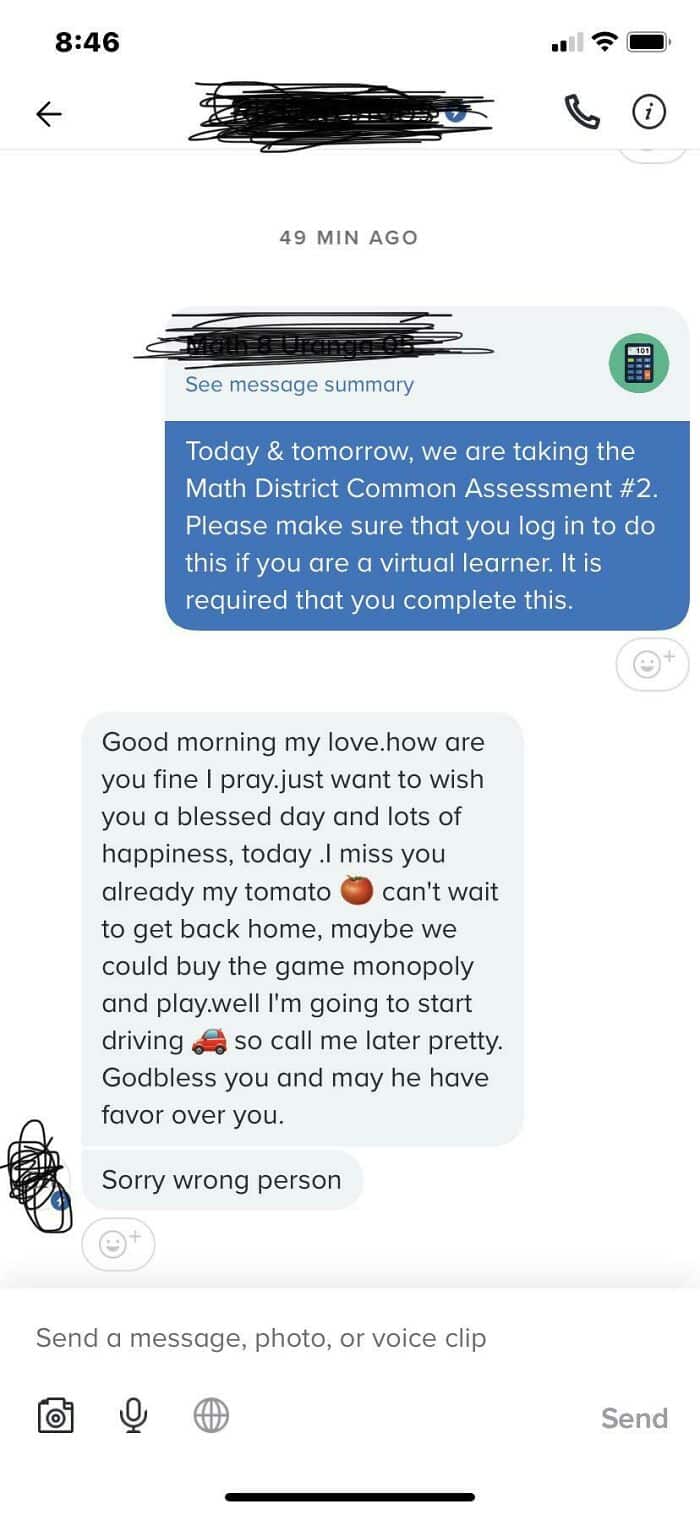 Have you ever received a wrong text or have sent one to a stranger? Tell us what it was like in the comment section below.