Christmas is just this weekend. We hope that by now you must have purchased Christmas presents for the people you love, and for the ones you don't know well. It is one of the hardest things to pick a gift for Christmas. Even after you skip hundreds of options, you don't find something that they might like.
Today, we bring you a bunch of examples of the funniest Christmas presents so that you get some inspiration for picking up a gift. Some of them have weird packaging, some are oversized, and some are way too out of our league. Scroll down and give you comments on these ideas.
#1 My Friend's Sister Had Some Fun With His Gift Wrapping

#2 My Bro Told My Grandma, Jokingly, He Wanted 100 Things From The Dollar Store For Christmas, Grandma Doesnt Like Being Challenged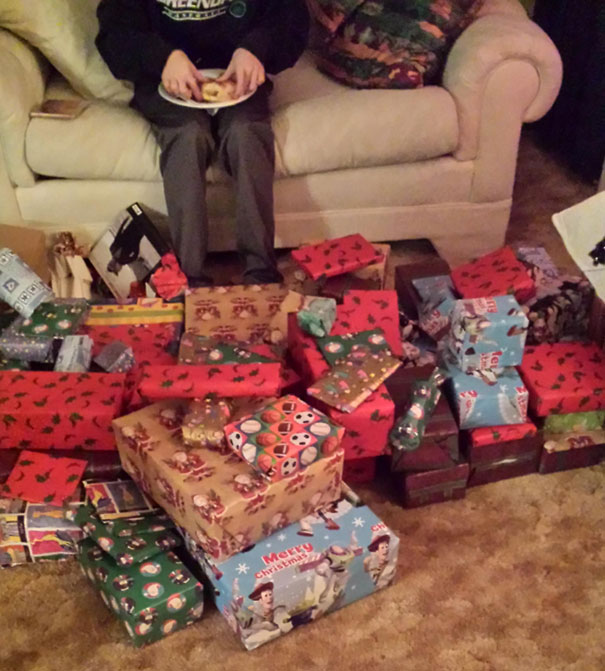 #3 My Brother Never Fails To Disappoint With His Personalised Christmas Gifts – This Year He Made Me A Calendar

#4 I'm 24 And Still Living With My Parents. This Is What I Got For Christmas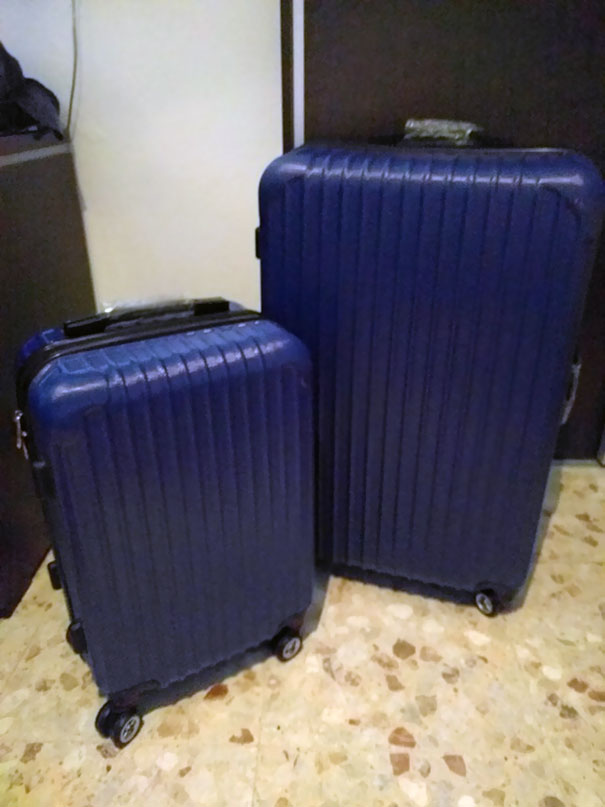 #5 Brother Killed It At Christmas Exchange

#6 I Photoshopped Myself To Be My Own Awkward Family. Yes, They Are All Me (Bodies Included). Yes, I Did Go To The Beach And Take The Pictures. Yes People Did Stare. Yes, I Did Send This Out To My Family And Friends For The Holidays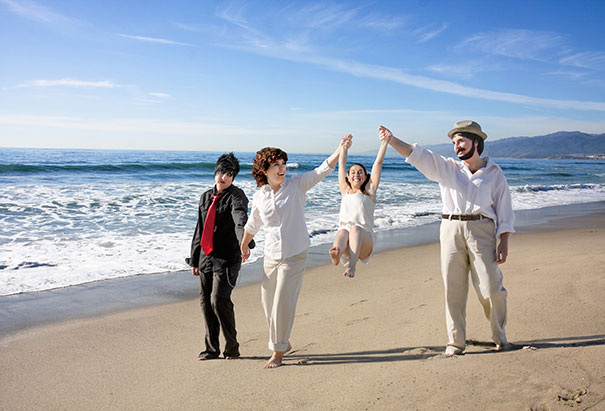 #7 Son Wanted Beats For Christmas. I Delivered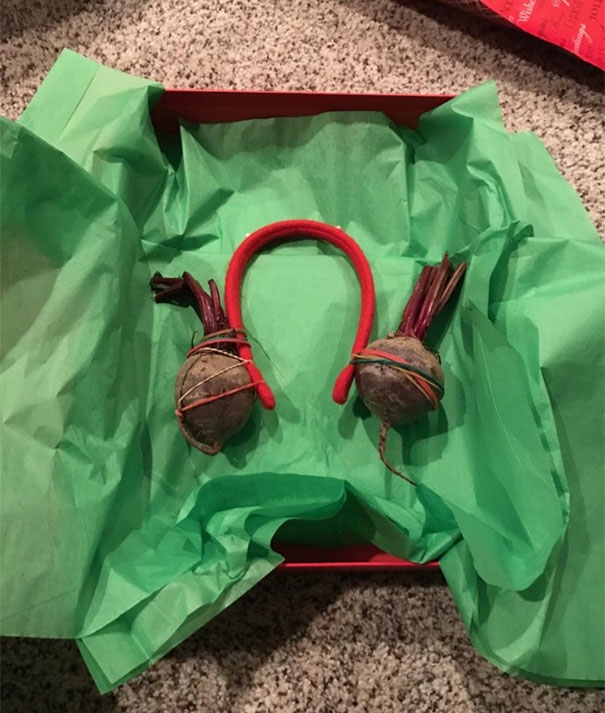 #8 Our 8-Year-Old Son Woke Up Early This Morning To Put Together Stockings For Me And His Mom… Which Were Plastic Bags Full Of What You See Here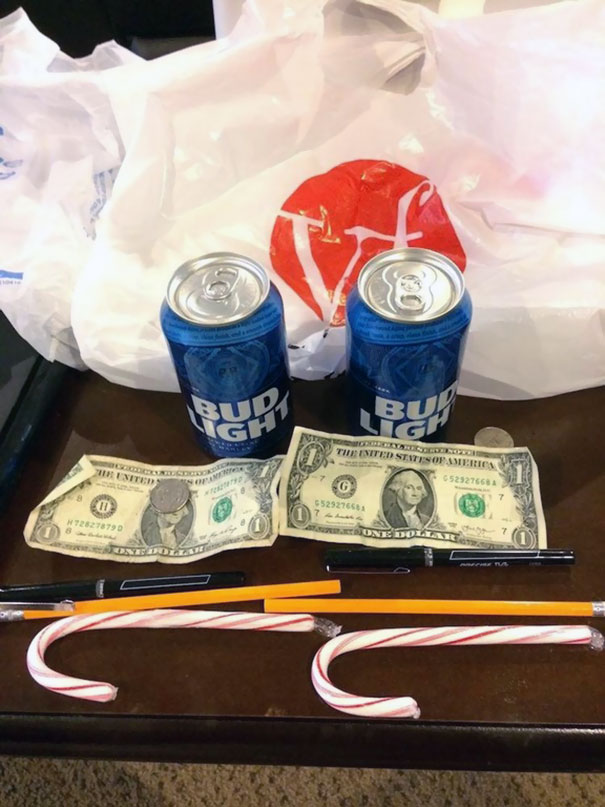 #9 My Neighbor Brought Us A Plate Of Christmas Cookies. After Eating The Whole Plate, We Found This On The Bottom
#10 My Crooked Eyed Granny Knit Me Some Socks For Christmas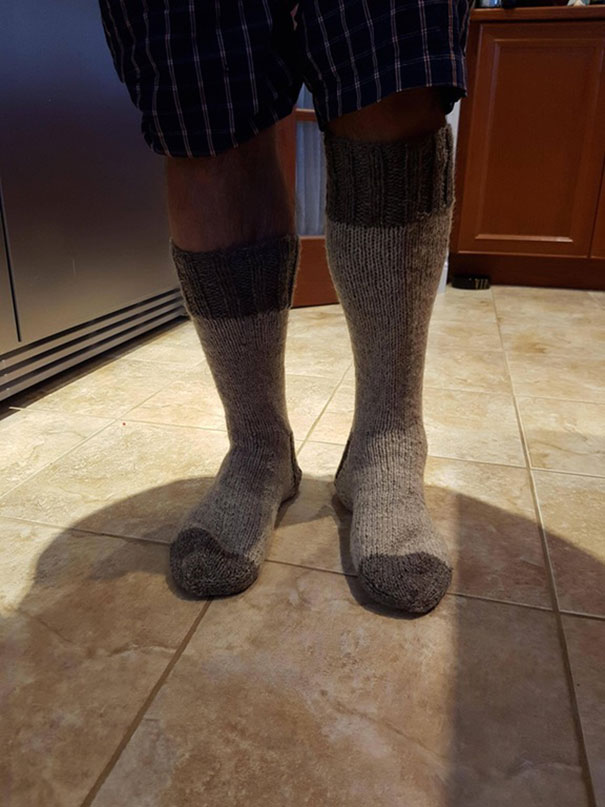 #11 Responsible Parents Inspect Their Children's Gifts
#12 I'm 24 And Do Not Live With My Parents And This Is What They Got Me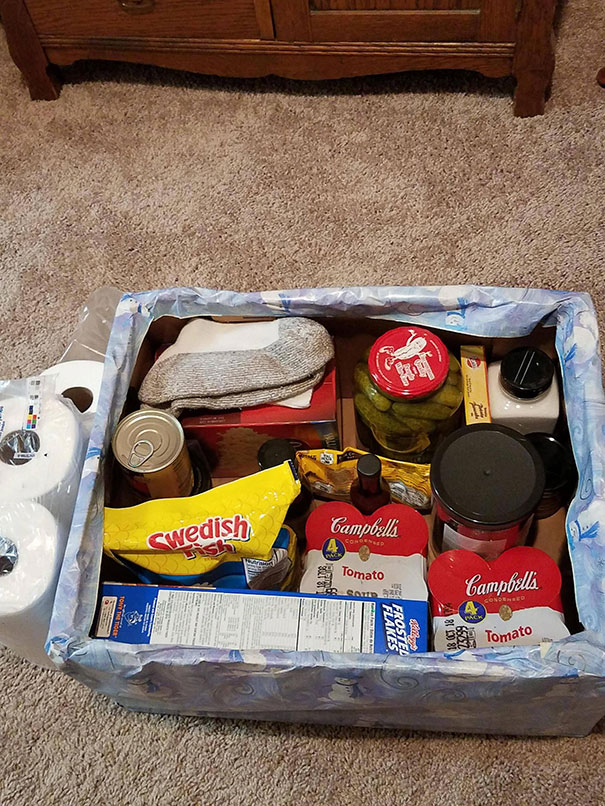 #13 Gave My Dad A Blanket With My Face On It, Because I've Always Wanted To Give Someone A Blanket With My Face On It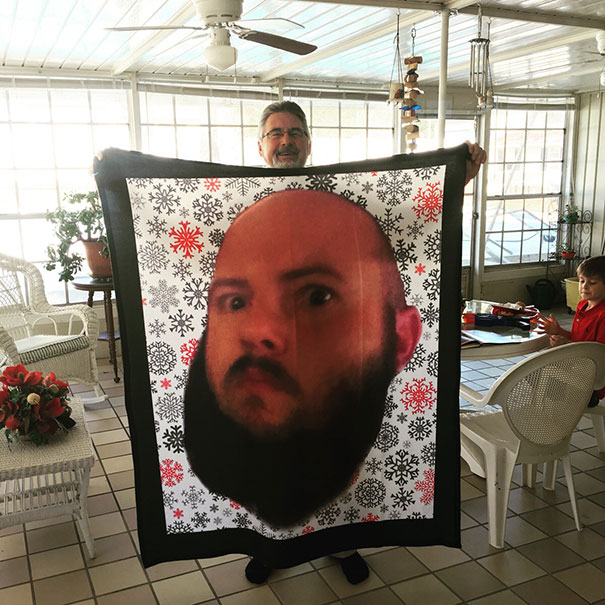 #14 I Ordered My Girlfriend A Collage Blanket Covered In Photos Of Myself, And They Sent Another Family's Blanket. Gave It To Her Anyway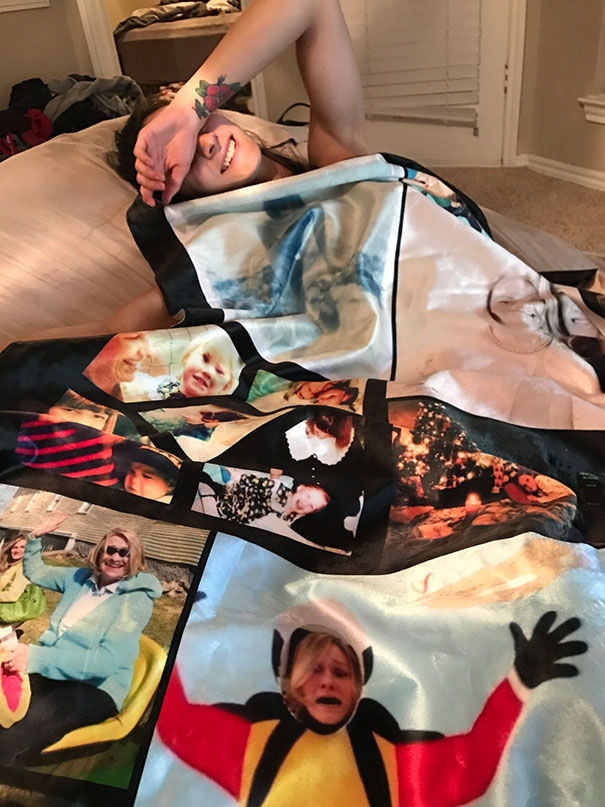 #15 I'm 28 And Still Living With My Parents. This Is What I Got For Christmas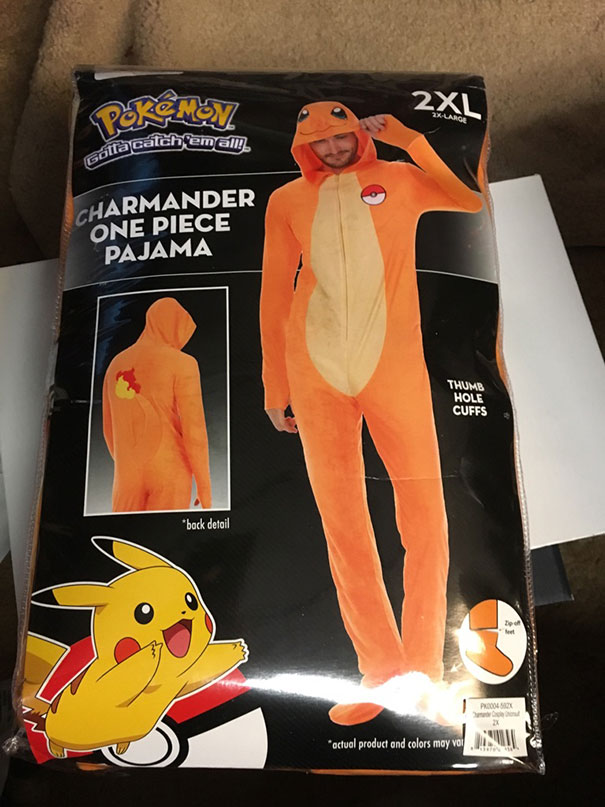 #16 When I'm In Charge Of Getting My Moms Christmas Gift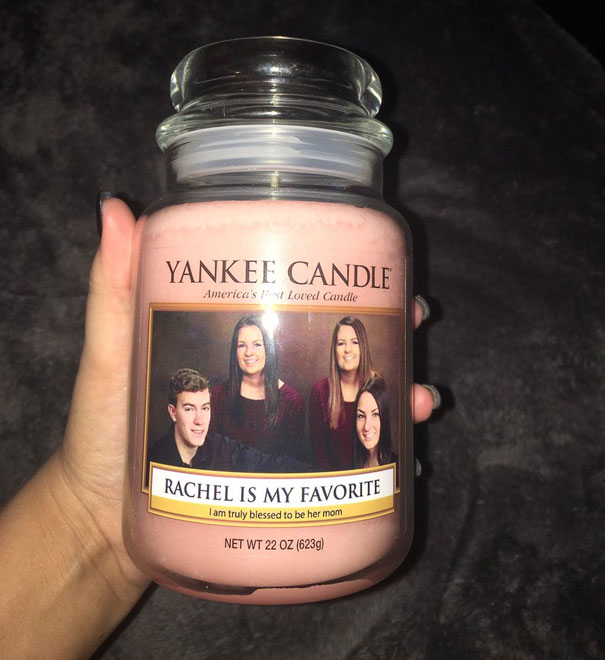 #17 My Friend Got An Apple Watch For Christmas From His Wife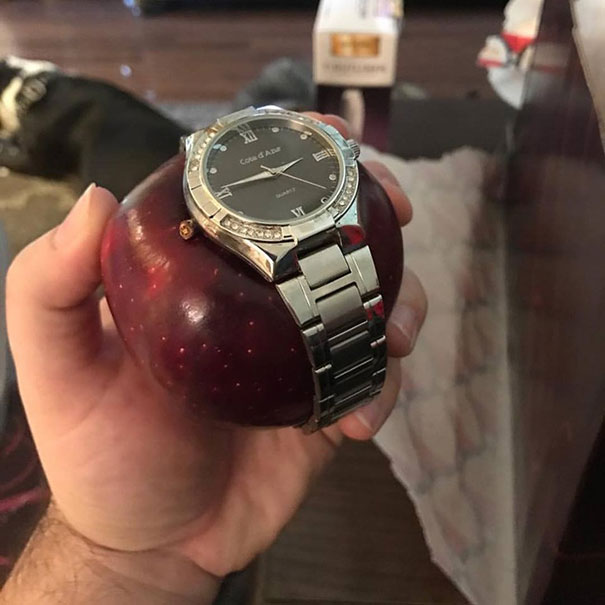 #18 My Sister In Law Got Steve Buscemi Leggings For Christmas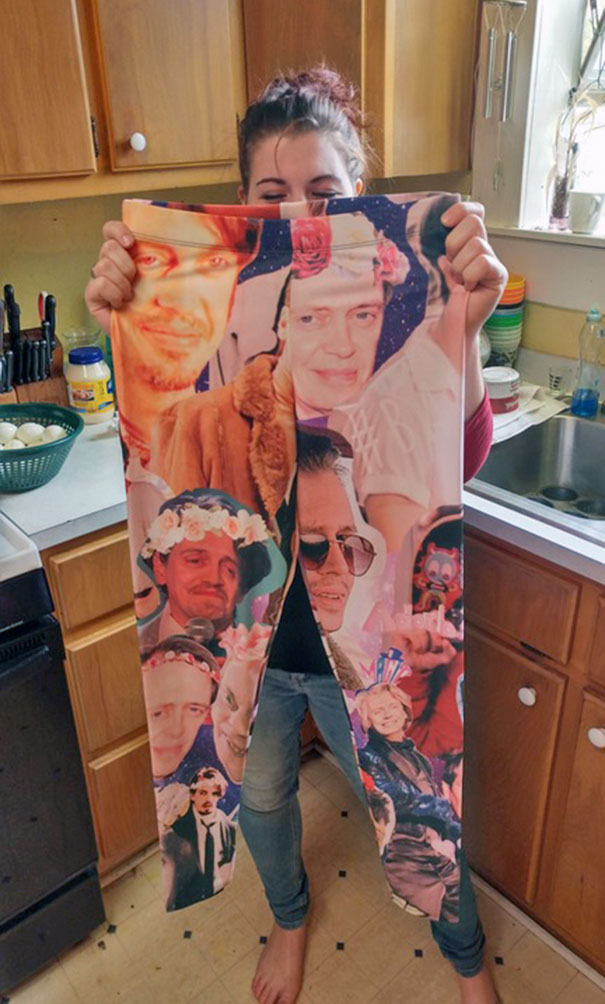 #19 I Was Overjoyed With My Brother's Sweet Gift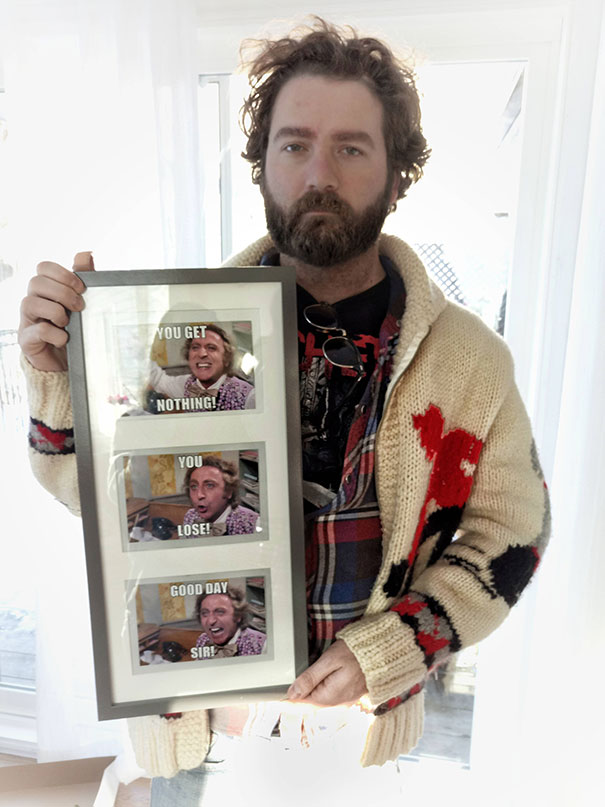 #20 So It Took About 2.5 Hours To Open Everything Up… Thank You Very Much, Santa!

#21 Morgan And Her Wonderful Brother

#22 Oh Man! I Hope It's A Puppy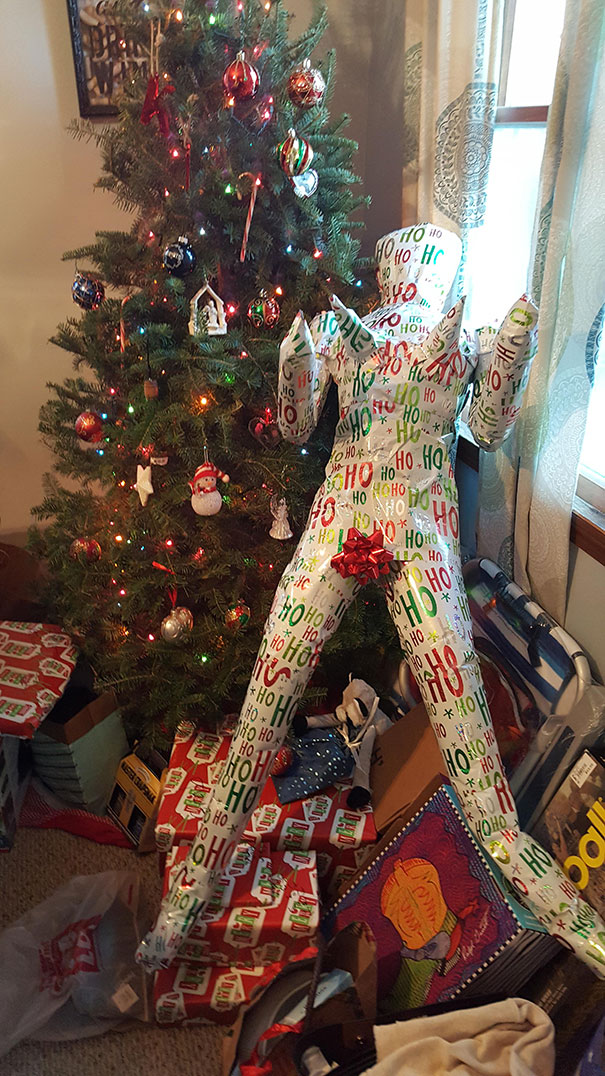 #23 For Christmas My Great Aunt Gifted Me Moisturiser That's Twelve Years Out Of Date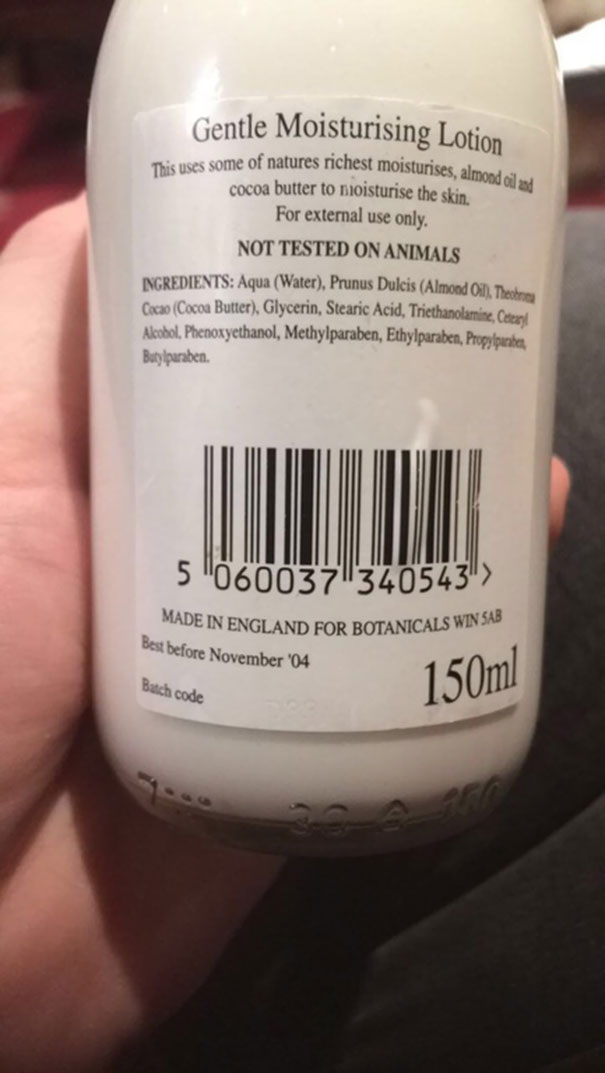 #24 Secret Santa Gift From Co-Worker Today. He Was Supposed To Keep It Under $20 But This Is Absolutely Priceless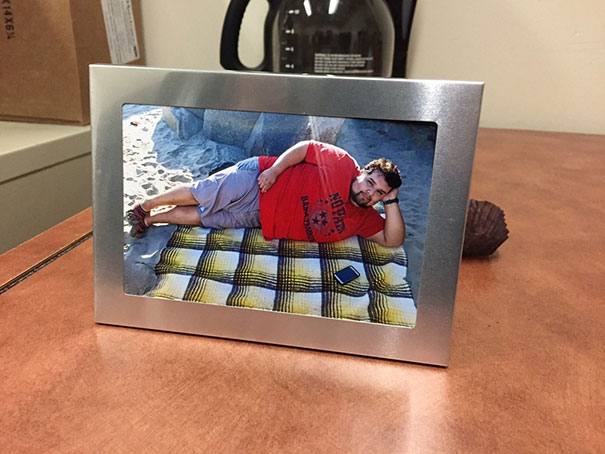 #25 He Asked For A Kindle For Christmas. So, I Gave Him A Ken Doll… Then A Kindle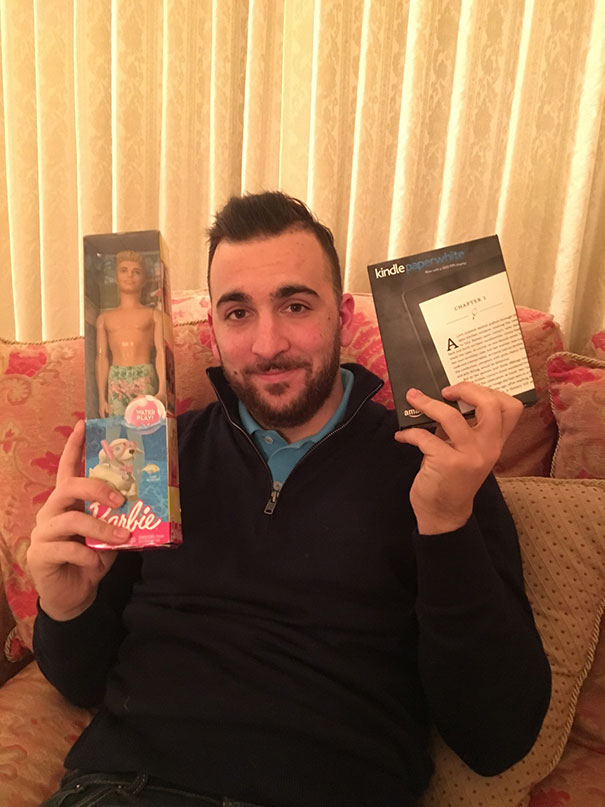 #26 My Stepson Has Had To "Secretly" Carry Around This Box And Hide It From Me For The Past Two Days, Not Knowing That It's Actually His New Xbox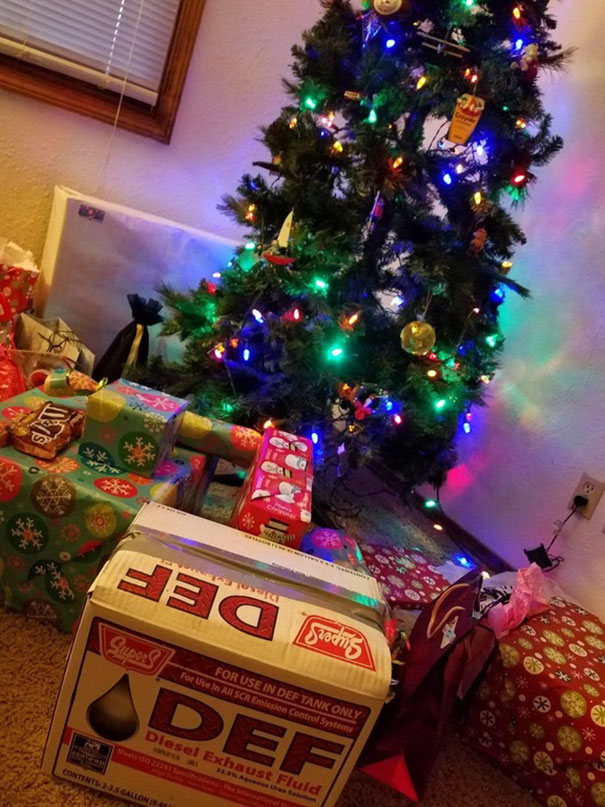 #27 Couldn't Afford To Get My Wife A Lexus For Christmas So I Got Her One Of Their Bows Instead And Put It On Her Car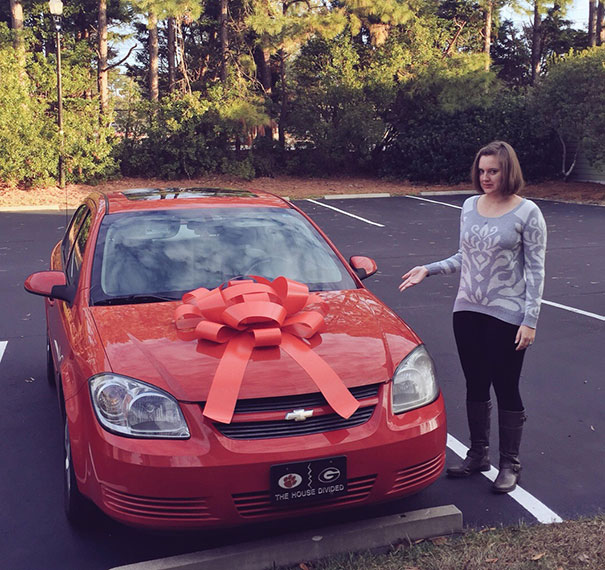 #28 My Husband Loves His Christmas Present
#29 What Happens In My Family When You Simply Write "Amazon" On Your Christmas Wish List #30 The Boyfriend Told Me He'd Get Me The Greatest Gift Ever For Christmas