Do you believe in magic or fairy tales? If you are saying no, the dreamy and beautiful pictures listed here would take you to an imaginary land where you have never been before. 
These stunning pictures are created by a talented Russian photographer Katerina Plotnikova. The best thing about her artwork is that she knows how to perfectly balance real and surreal. To create gorgeous masterpieces, she plays with composition, lighting, and other things that give her work a new life. 
One thing that makes her work even more interesting are animals. Sometimes, she includes some controversial animals. And this is what makes her art so mystical and enchanting. Scroll down to get a glimpse of her work.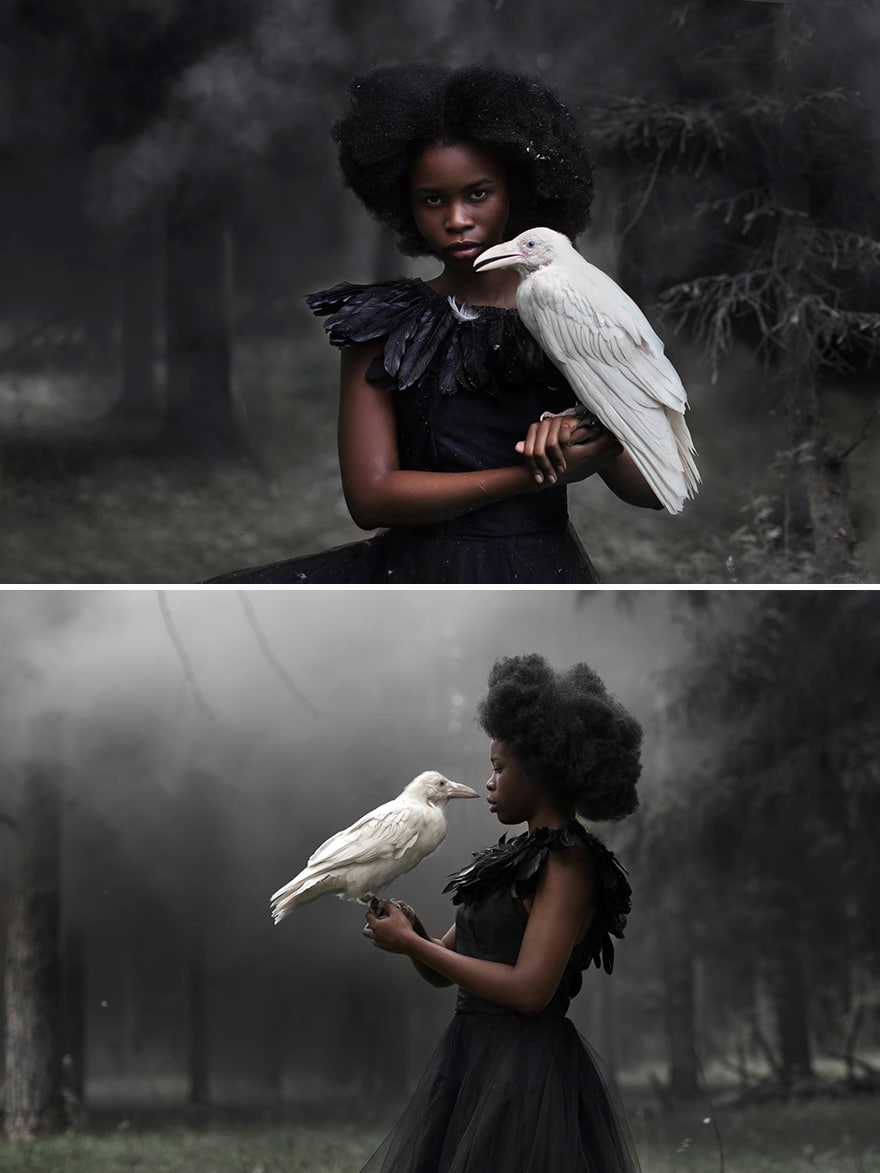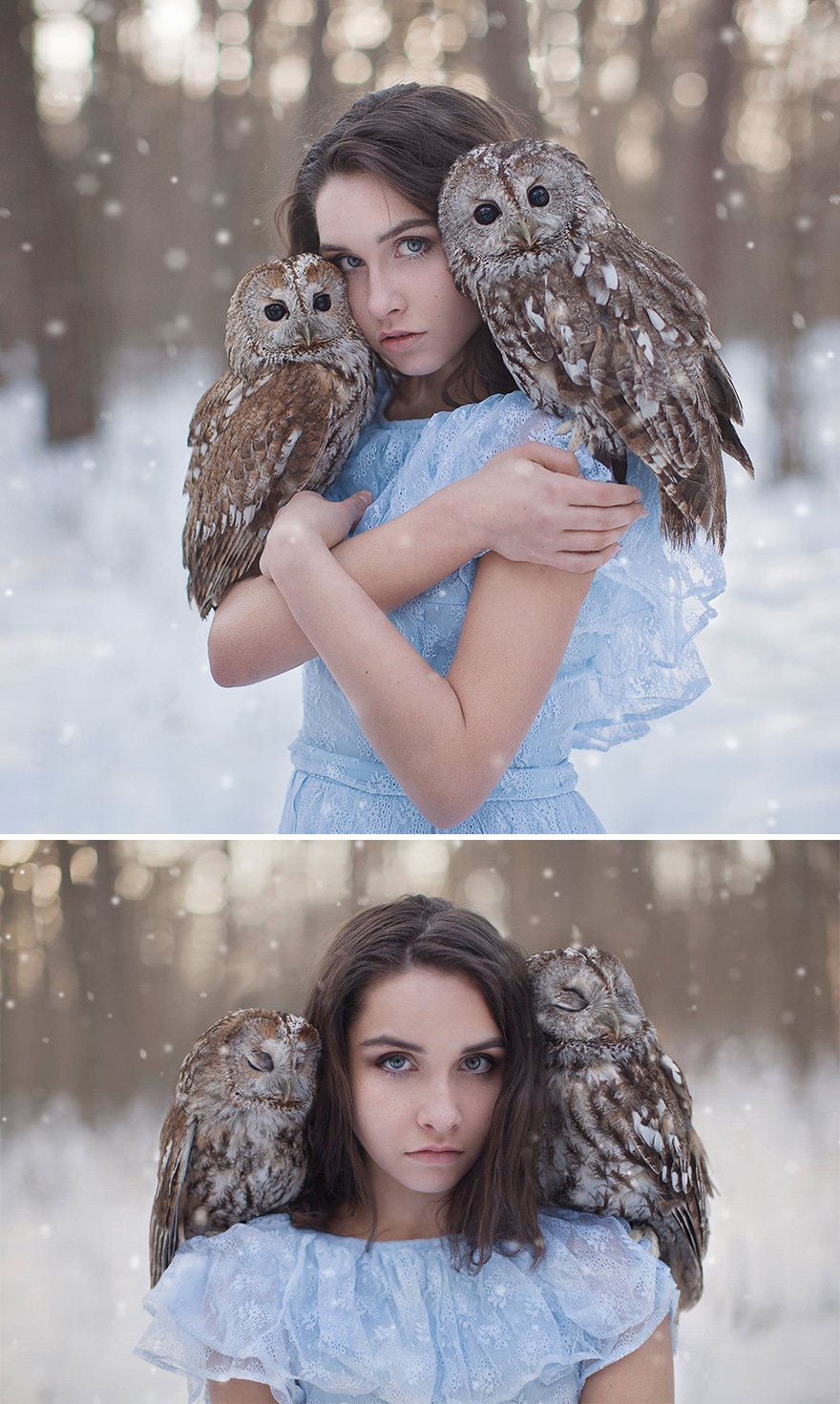 "I was fond of drawing, did courses, went to art school, and entered university for a specialty related to design. One of the subjects was photography, and completing the assignments for this course fascinated me so much, I began to explore the world of photography," she told us.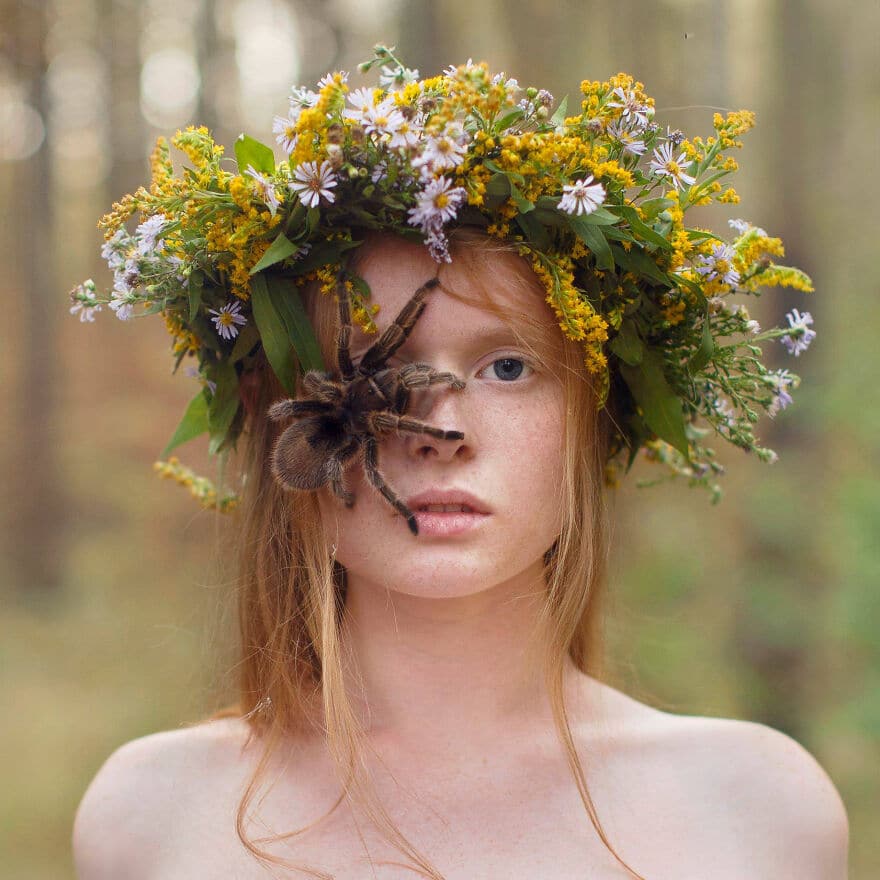 "At the moment, I am collaborating with several farms," she said. "We can say they lead a 'transparent' lifestyle and are active on social media, with numerous videos where they talk about how their pets spend their days, and each follower can watch and make sure that the animals are fed and loved."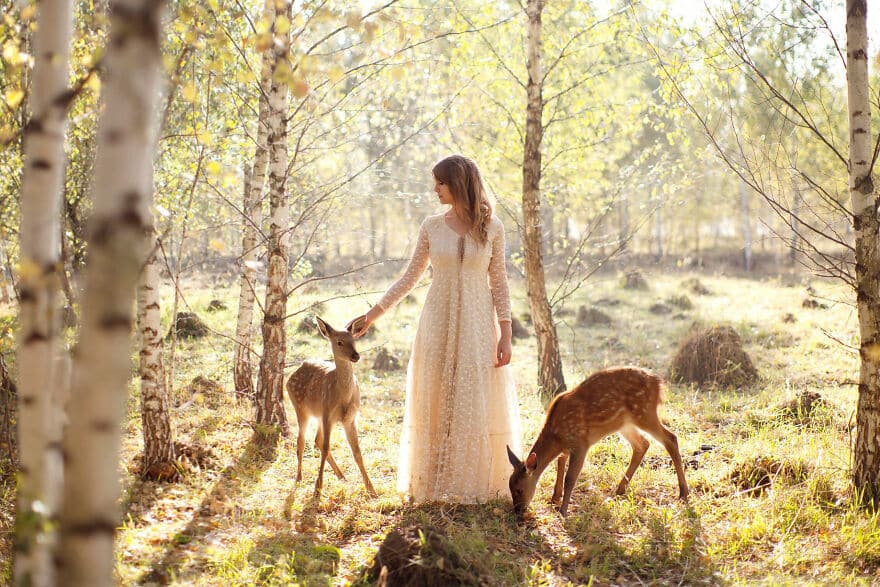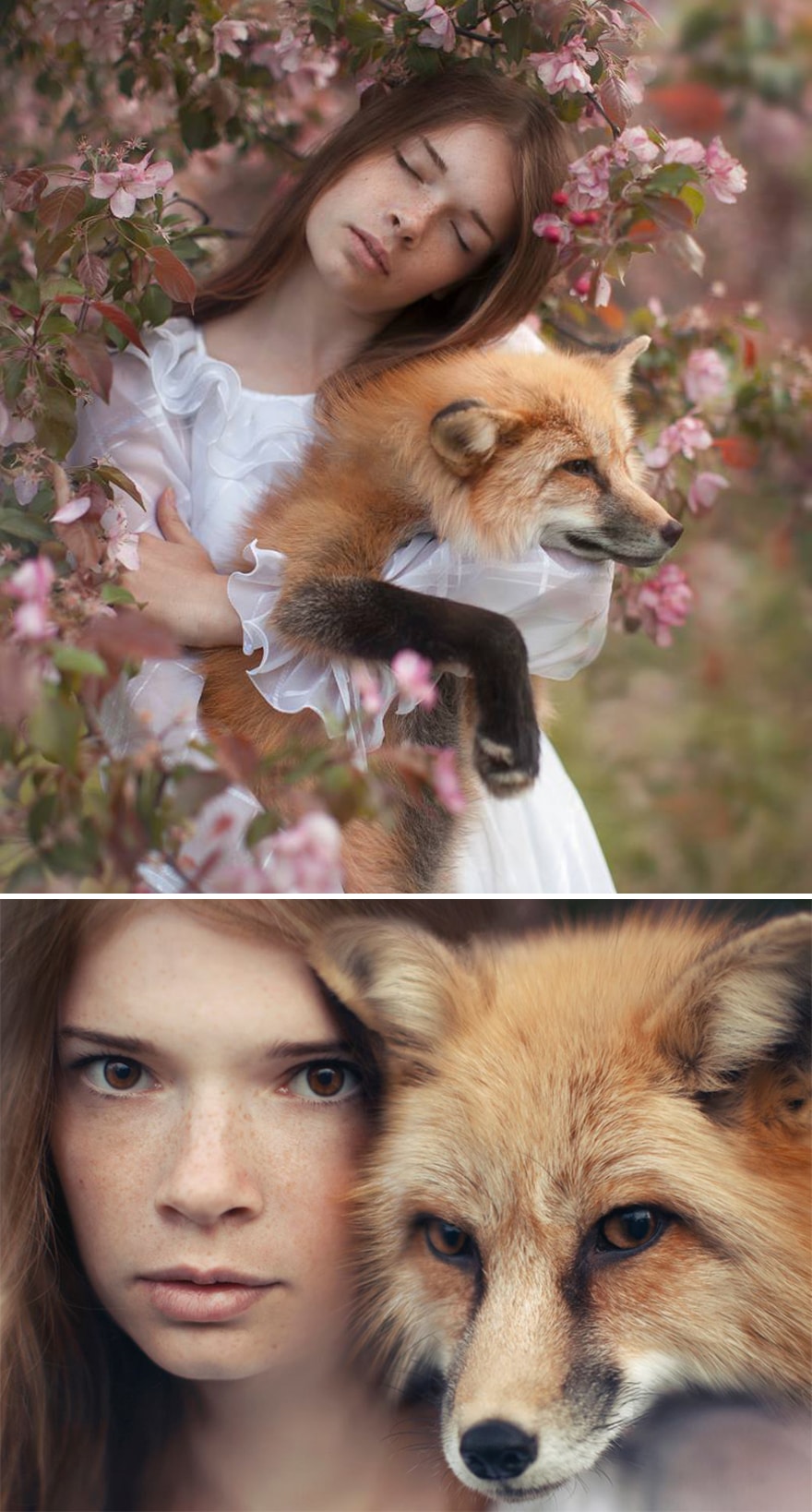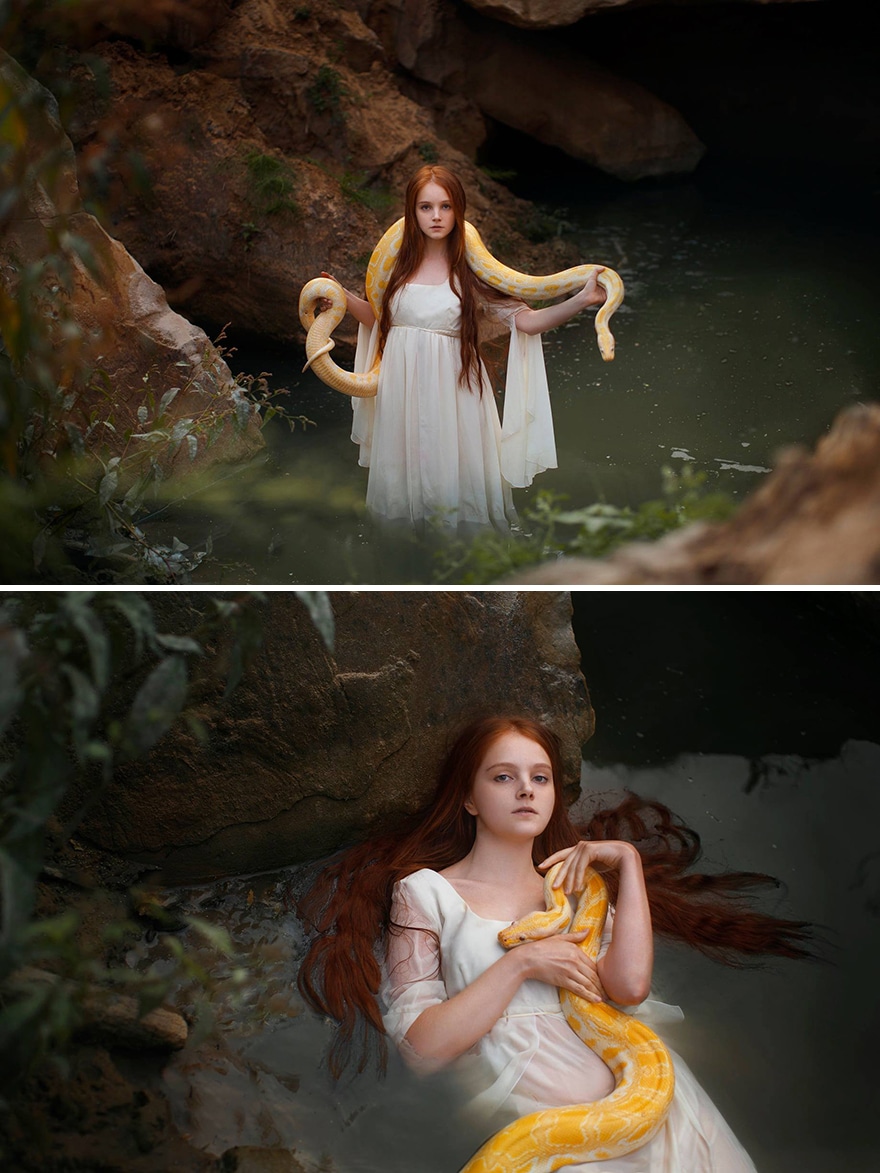 "The most important thing is that the owners of the animals inspire their confidence, they are professionals in their field, they are present next to their pet during the entire shoot and, as a rule, with a supply of treats," she explained. "This helps both the model and the animal to relax. Another thing is, in most cases, I photograph an animal in its territory next to its home."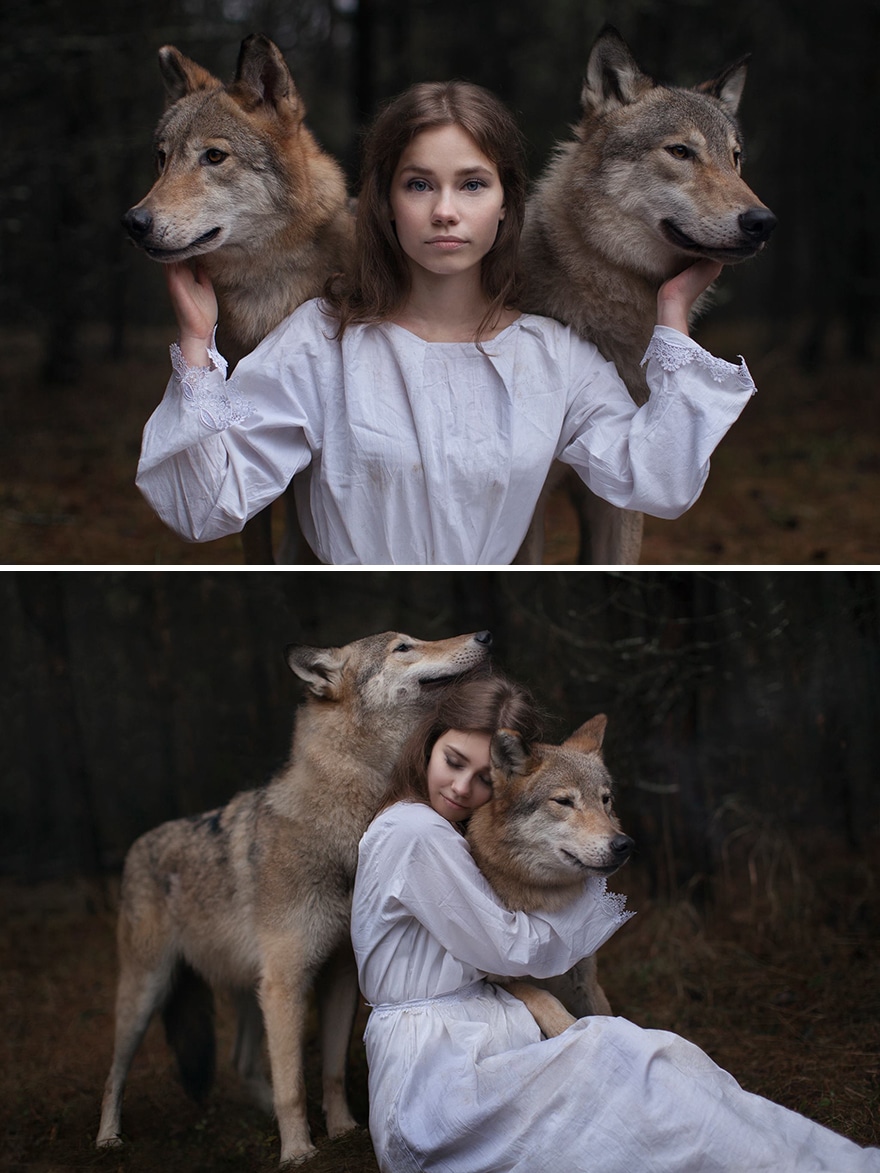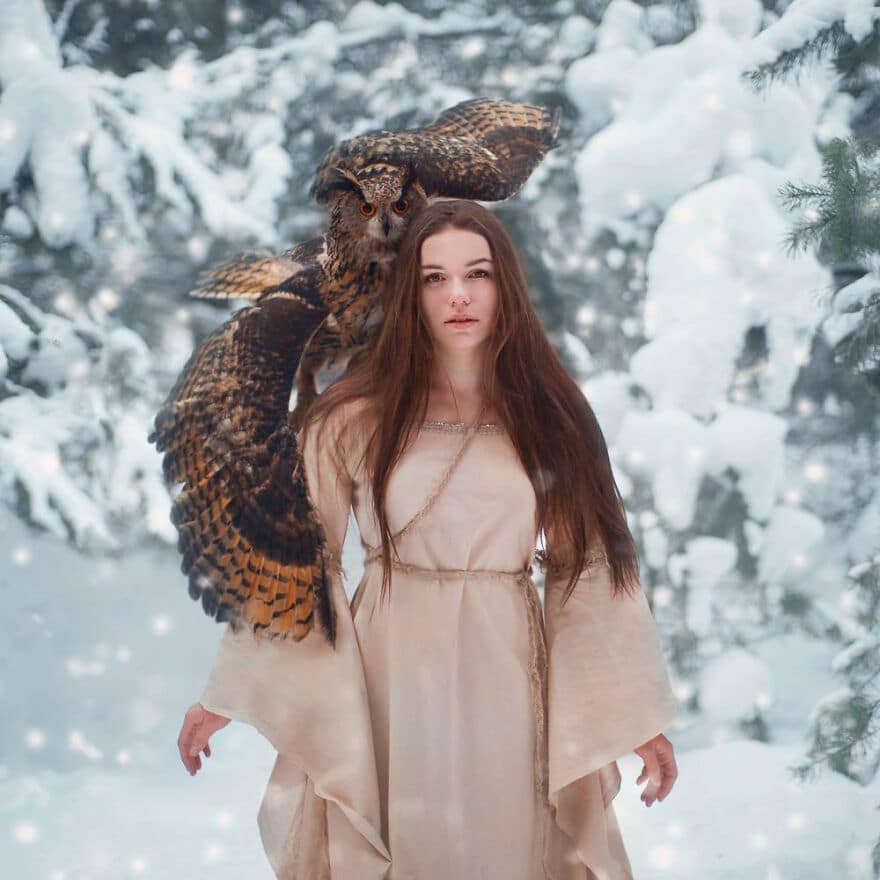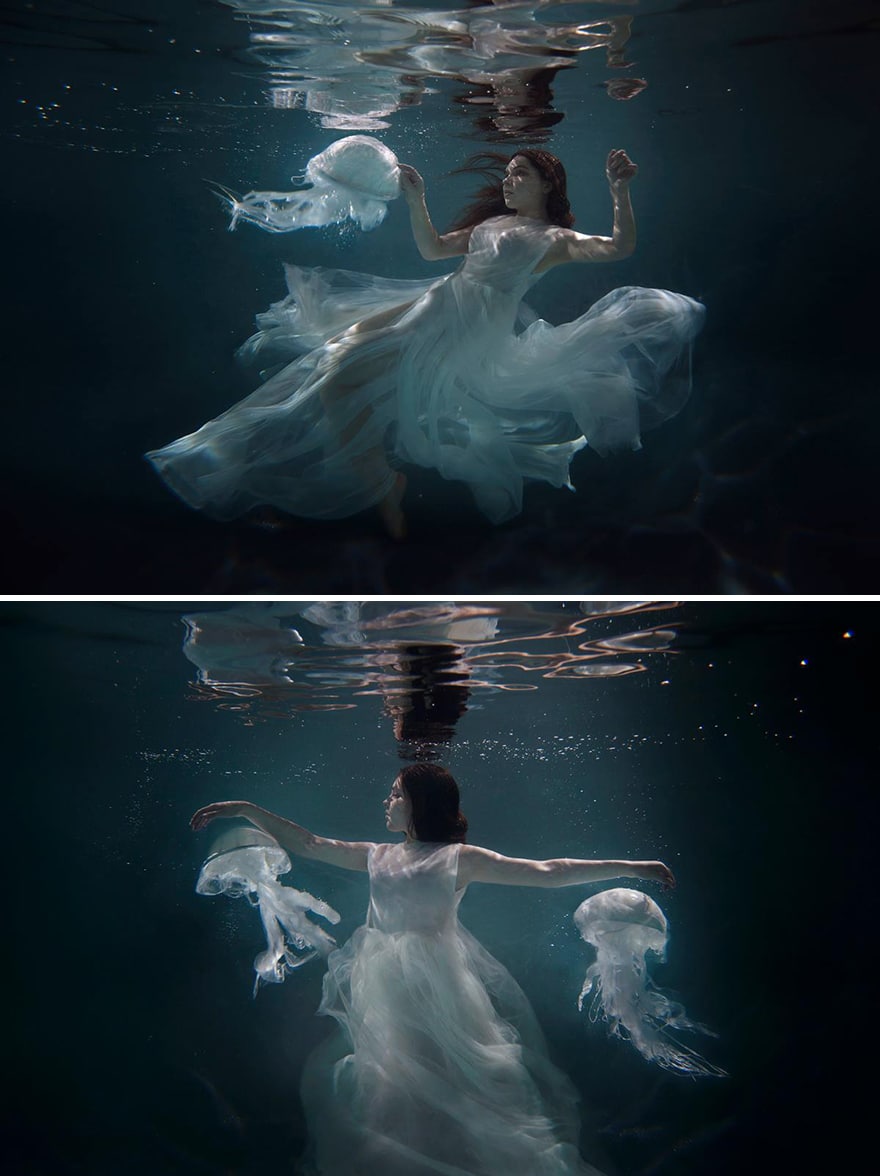 "To me, every detail matters. Especially the location. I can go anywhere for a good location," Katerina said.