Wildlife photography is one of the most expensive paid jobs. It takes a lot of attention and skills to capture a perfect moment at the perfect time. So, some of these people who thought that they could take a decent wildlife photograph ended up sharing them online. There are some of the most hilariously worst photographs that people shared on an online group called 'Crap Wildlife Photography'.
#1 Okay… So Maybe I Need More Practice Photographing Birds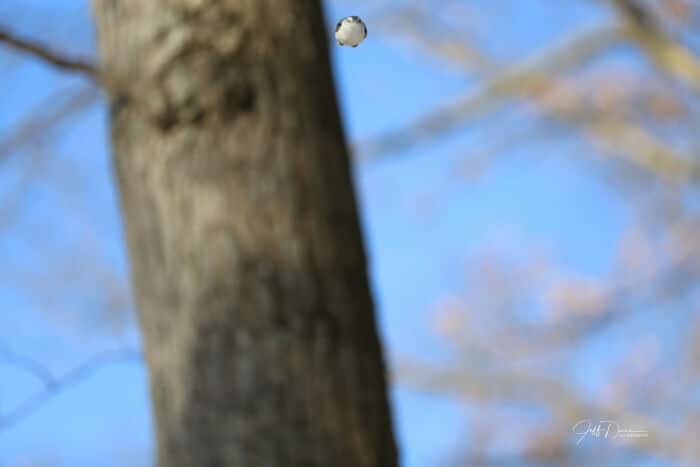 #2 We Have An Albino Squirrel In Our Backyard. I've Been Stalking Him For His Photo. Finally Got One. Isn't He Beautiful!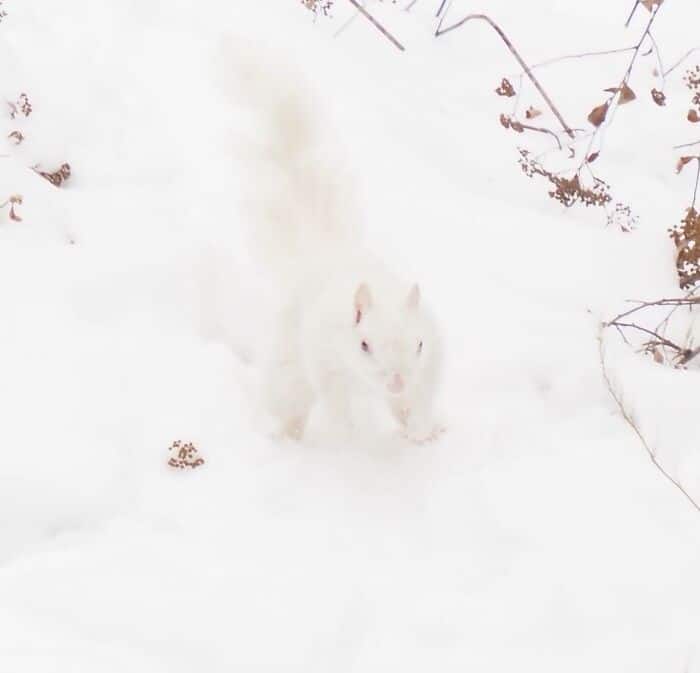 #4 I Was Trying To Take A Sweet Photo Of A Sparrow Having A Bath. I Appear To Have Taken A Photo Of Two Sparrows Committing A Murder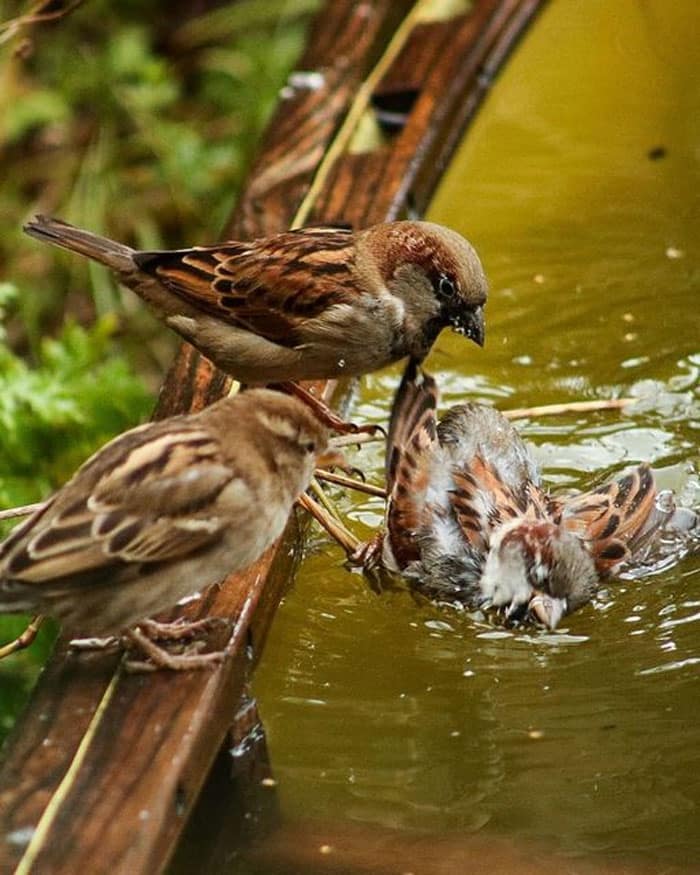 #5 Is He.. Giving Me The.. Bird?!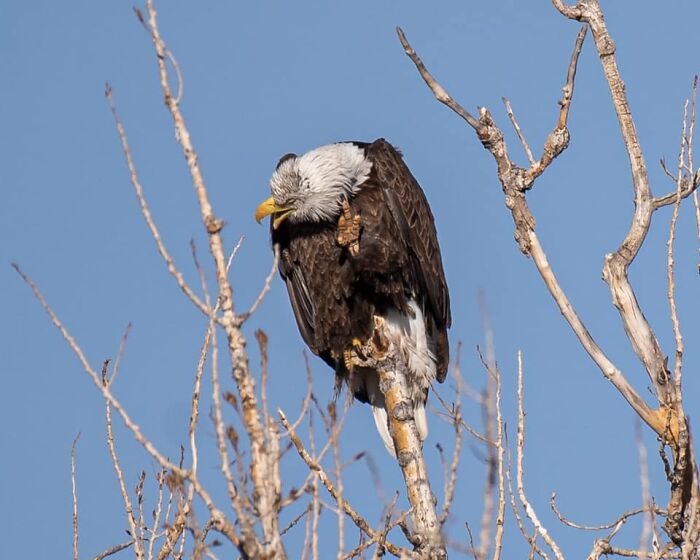 #6 Hi How Are Ya, Hi How Are Ya, Hi How Are Ya?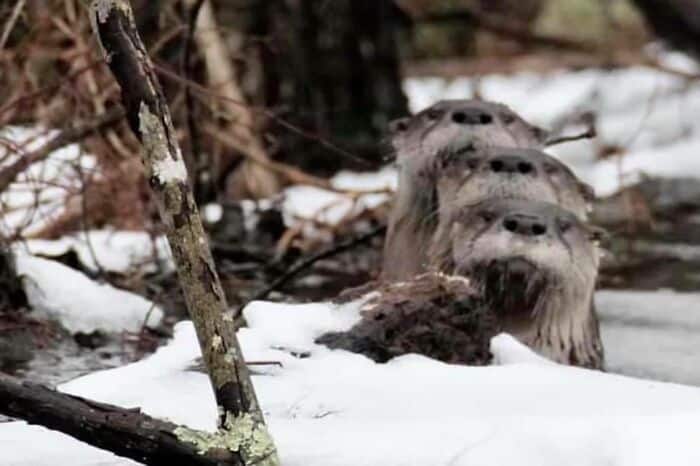 #7 Next Time Starring On Squirrel Porn Is Ballsy The Squirrel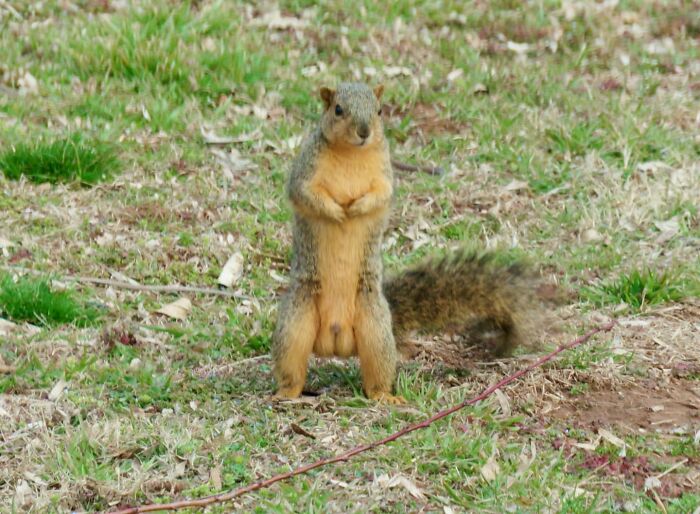 #8 Caught This Guy Raiding The Bird Feeder At Night. Not Sure Why He Felt The Need To Cover His Private Parts
#9 Part Of The Magic Of New Zealand's Caves Is Due To The Spectacular Display Of Glow-Worms, As Illustrated In My Award Winning Photo #10 Mr. Grumpy Stepped Into The Frame Uninvited When I Was Just Trying To Get A Nice Photo Of The River In Porto, Portu-Gull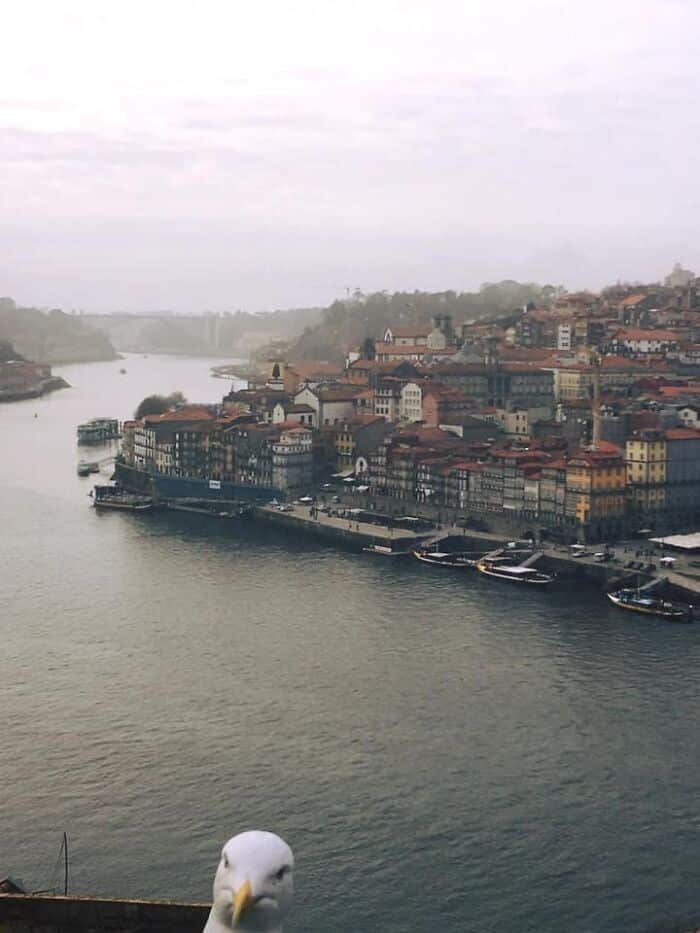 #11 Took A Photo Of This Lazy Fella A Few Years Ago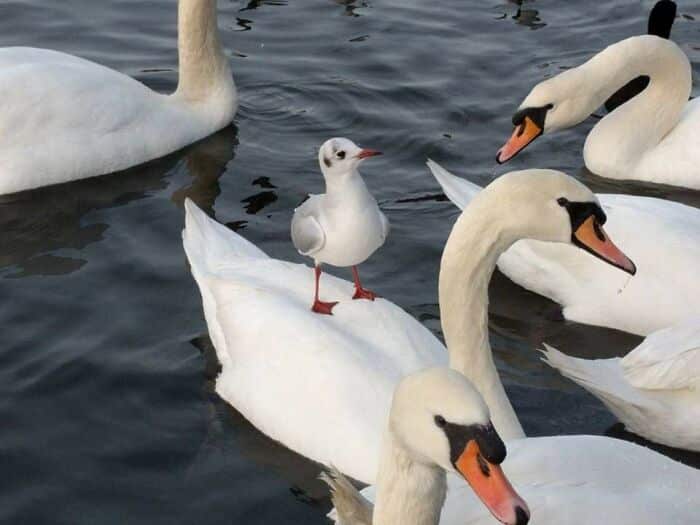 #12 Behold. The Best Fish Picture I've Ever Taken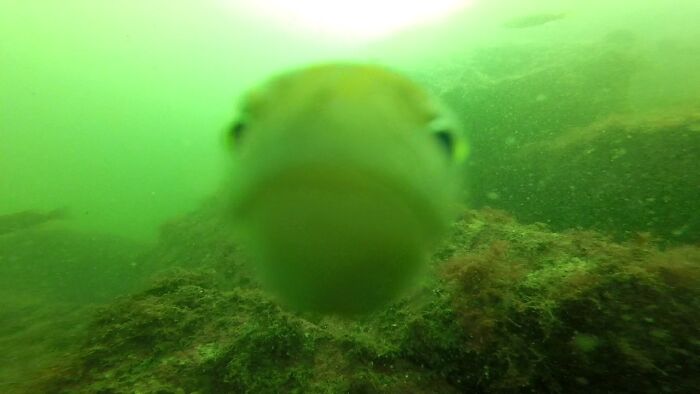 #13 Check Out The Excellent Welds On This Steel Fencing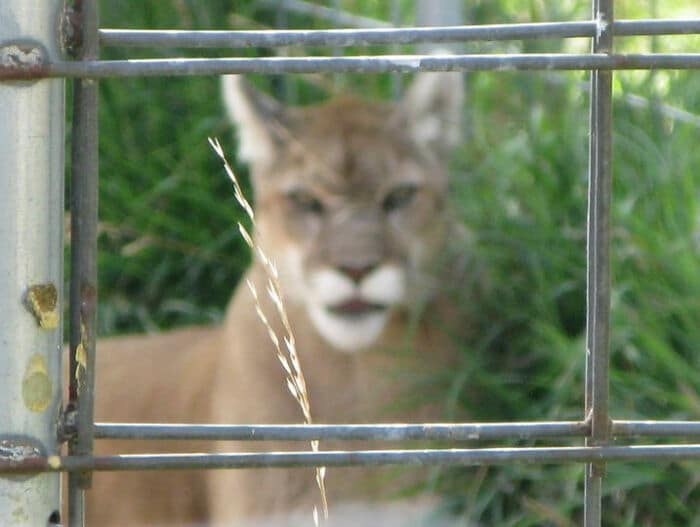 #14 It Was Fast Not My Fault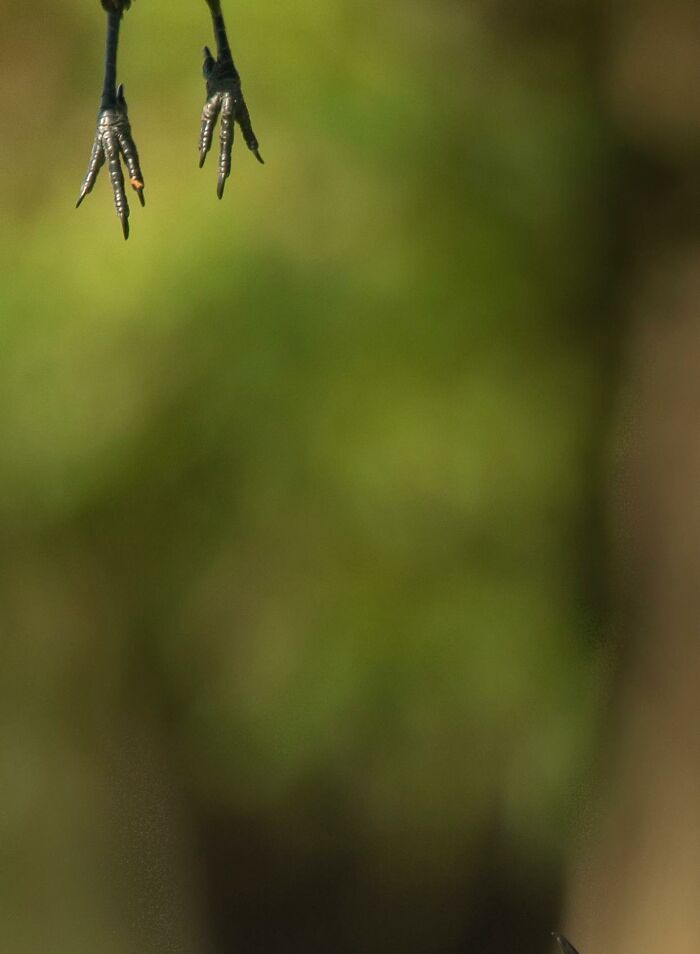 #15 Someone Had A Big Night! This Is A Wild Komodo Dragon. Safe To Say We Used A Different Bathroom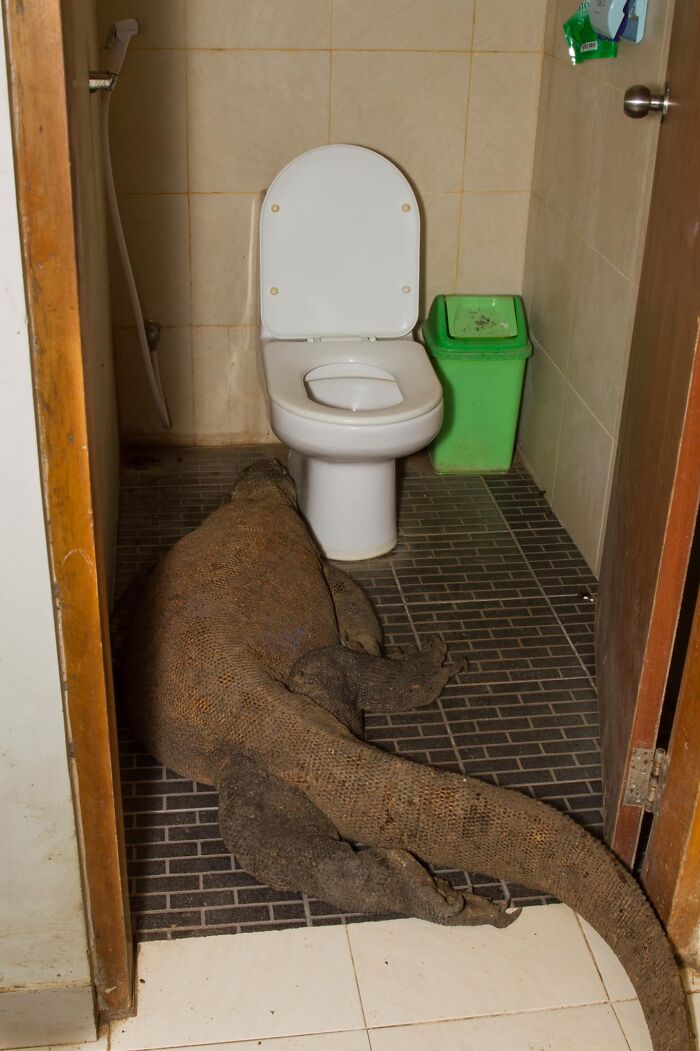 #16 Frog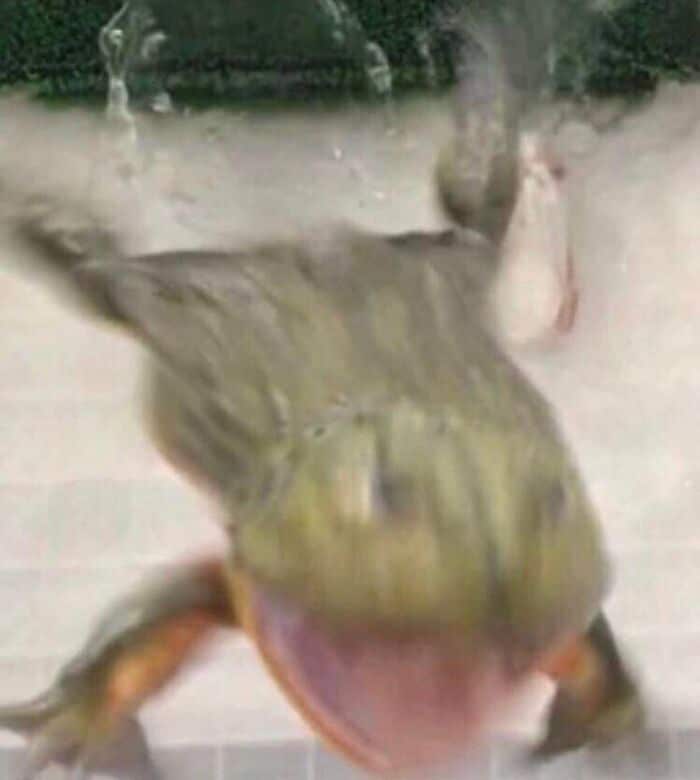 #17 I Was Trying To Take A Picture Of This Juvenile Seagull And This Sleepy Pigeon Waddled In And Stole The Show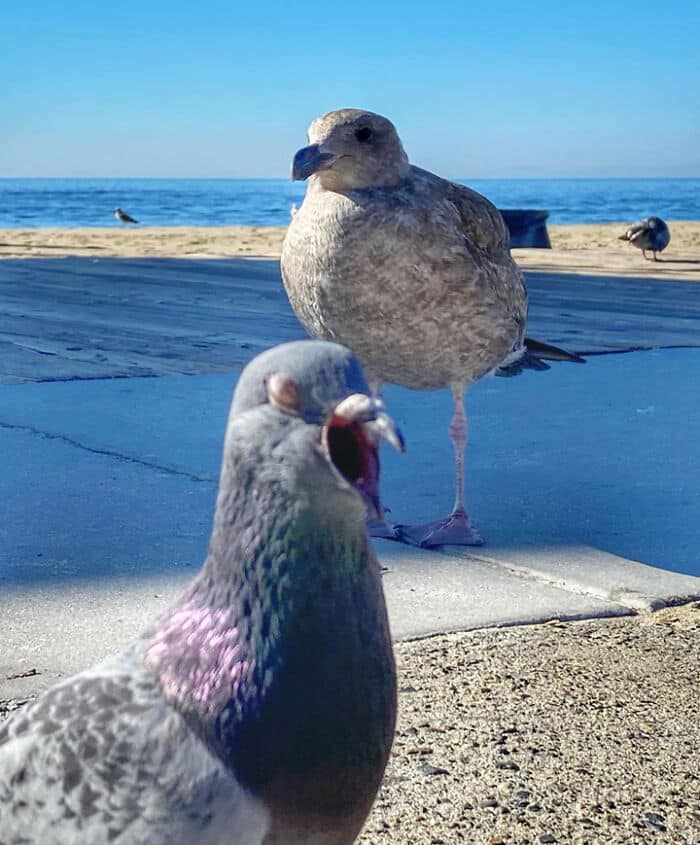 #18 Here Is The Pic I Happened To Snap Once Of A Capybara Getting Snipped By A Goose. I Couldn't Believe It When I Saw What I Captured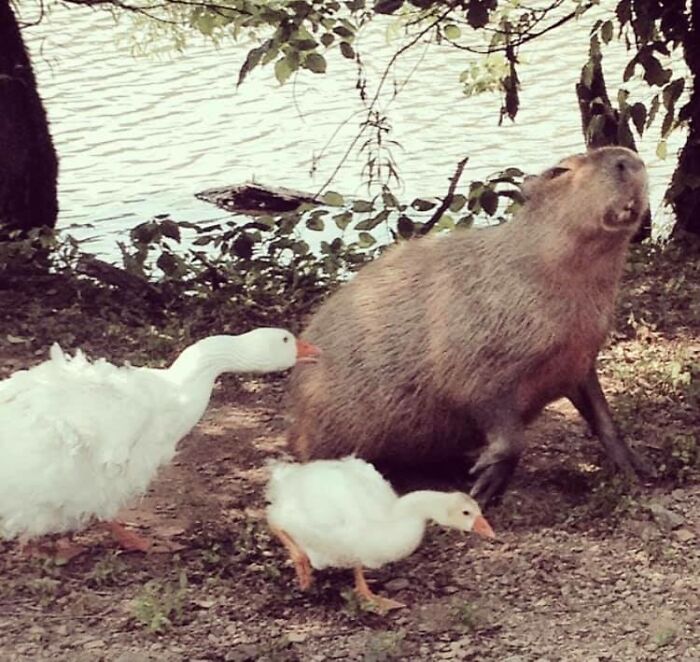 #19 "Every Move You Make Every Step You Take Owl Be Watching You"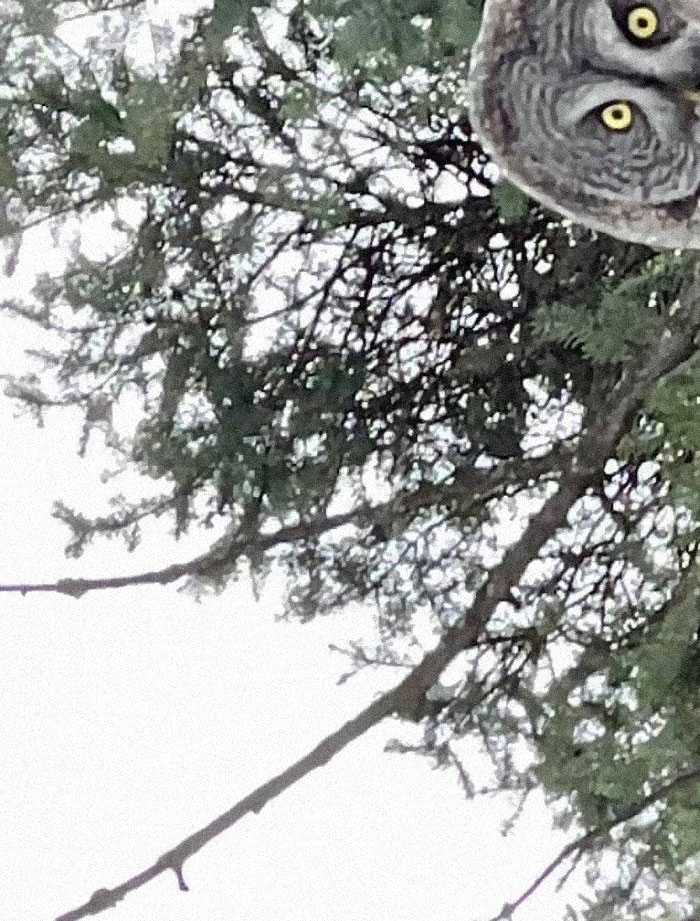 #20 I Will Be Leading A Online Class In Photography Soon. Feel Free To Western Union Me Your $500 Enrollment Deposit
#21 I Saw A Snowy Owl Today… I'd Say He Was Camouflaged Very Well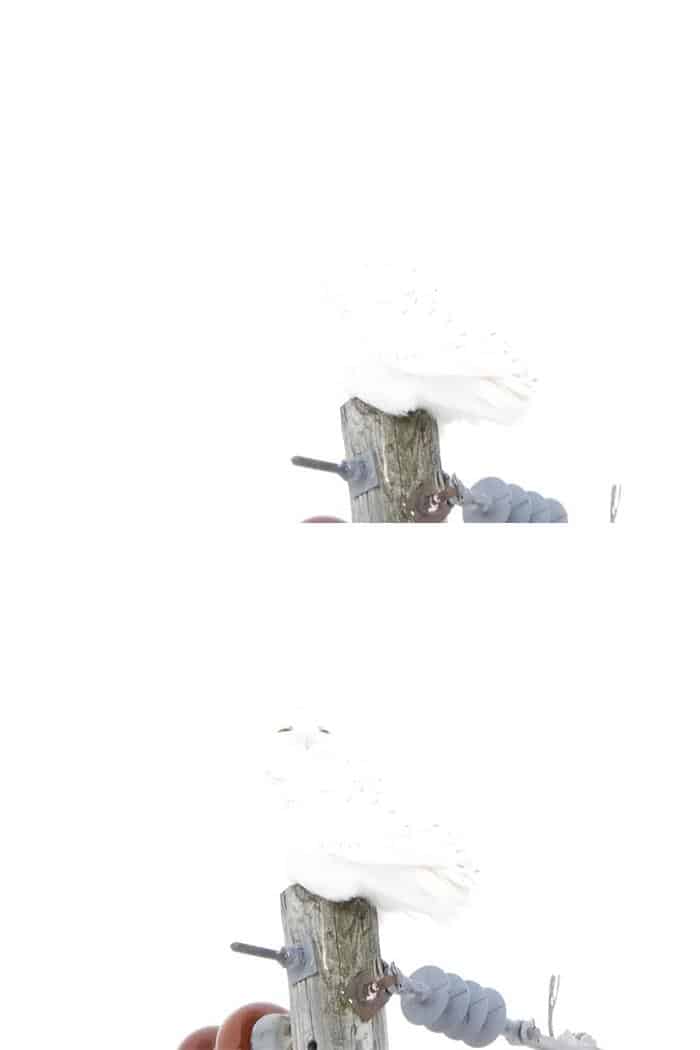 #22 So I Helped A Raccoon That Was Unable To Get Up The Slippery River Bank And Was Stuck In The Water. I Was Repaid With Him Shaking The Water Off Of Himself All Over Me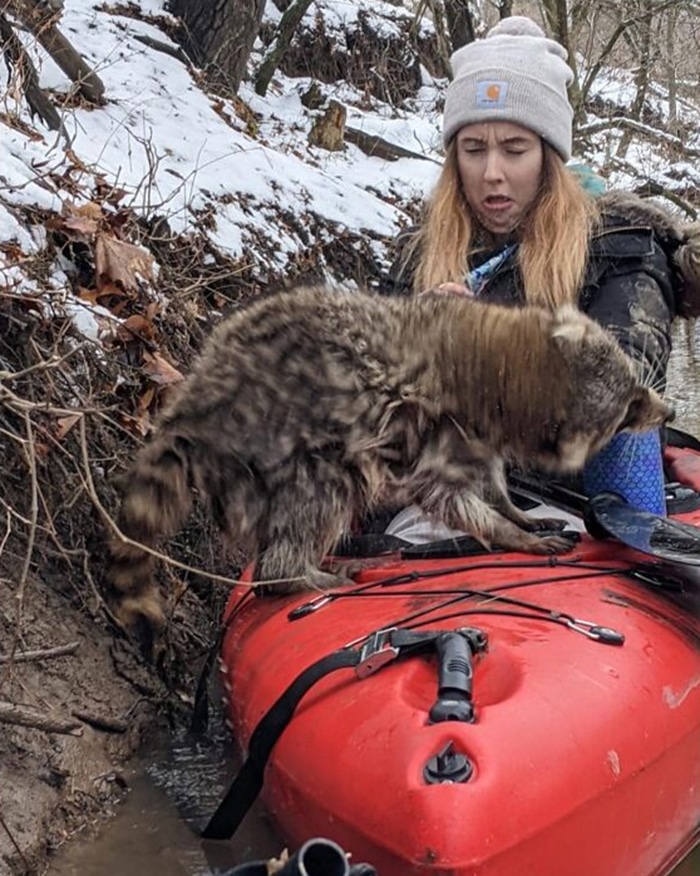 #23 When You Try To Feed Bambies Some Cabbage, But You Have Poor Aim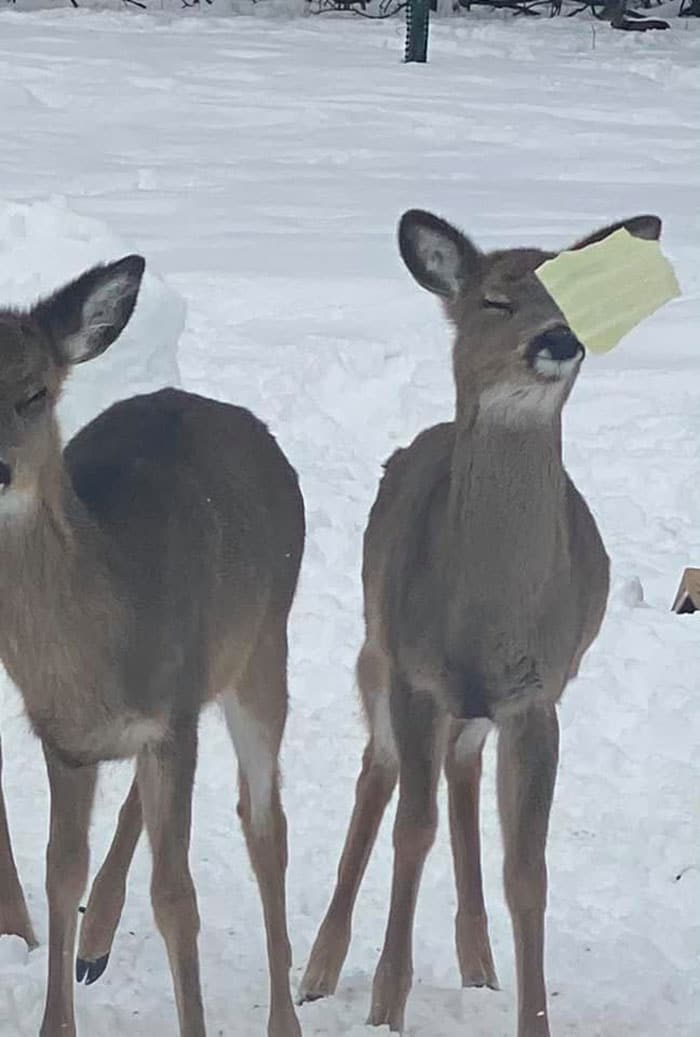 #24 Sigh. This Is My Bathroom Ceiling, That Is A Brush Tailed Possum Foot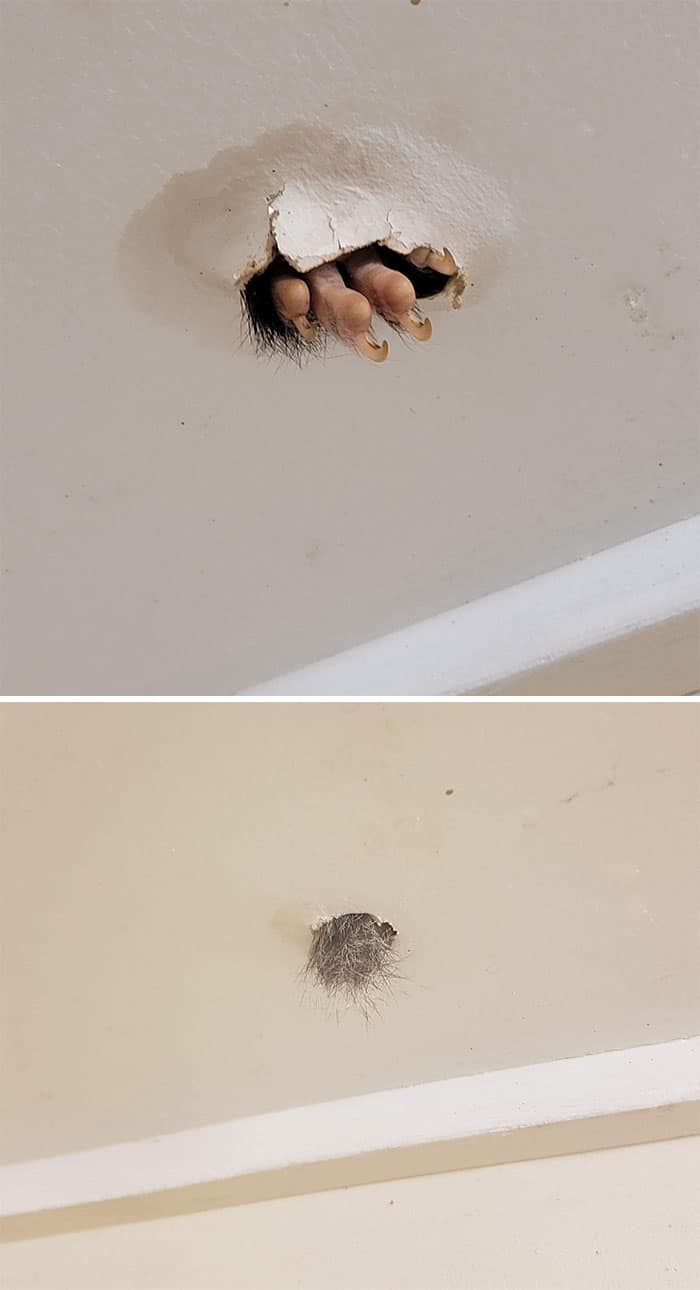 #25 Took This After Getting Out Of My Car To Go In A Store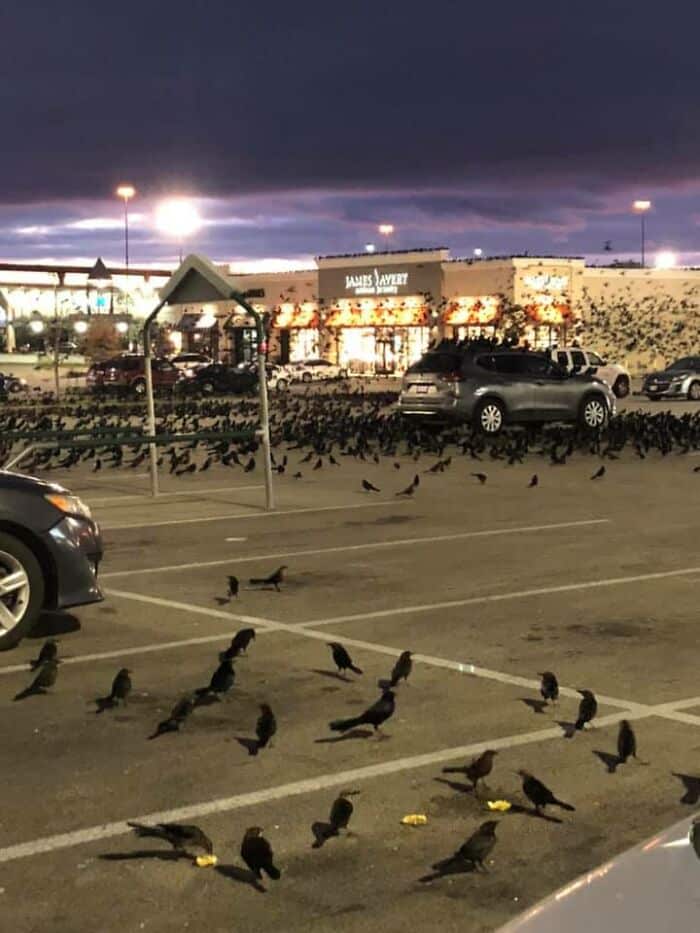 #26 Not [Bad] Photo… But I [Pooped] My Pants… Back Away Slowly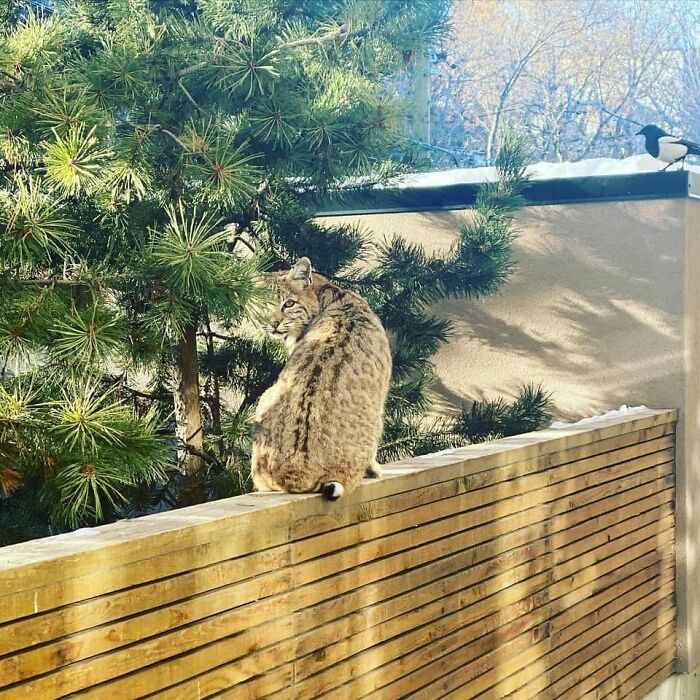 #27 The Ermine In The Lovely Minnesota Snow. Nailed The Exposure On This One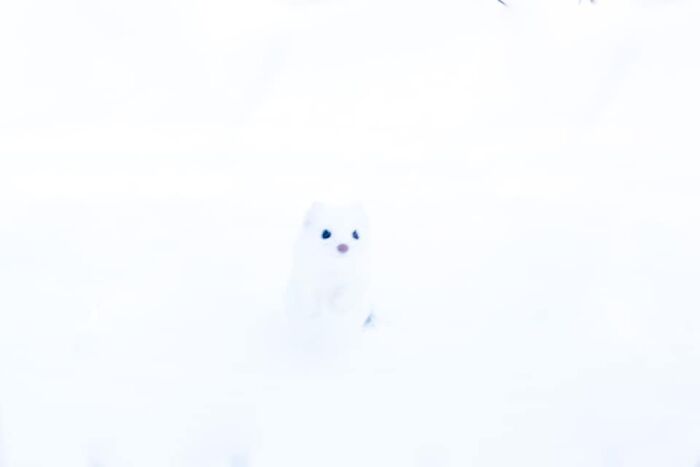 #28 That Moment When You Realize You're Gonna Need A Bigger Bird Feeder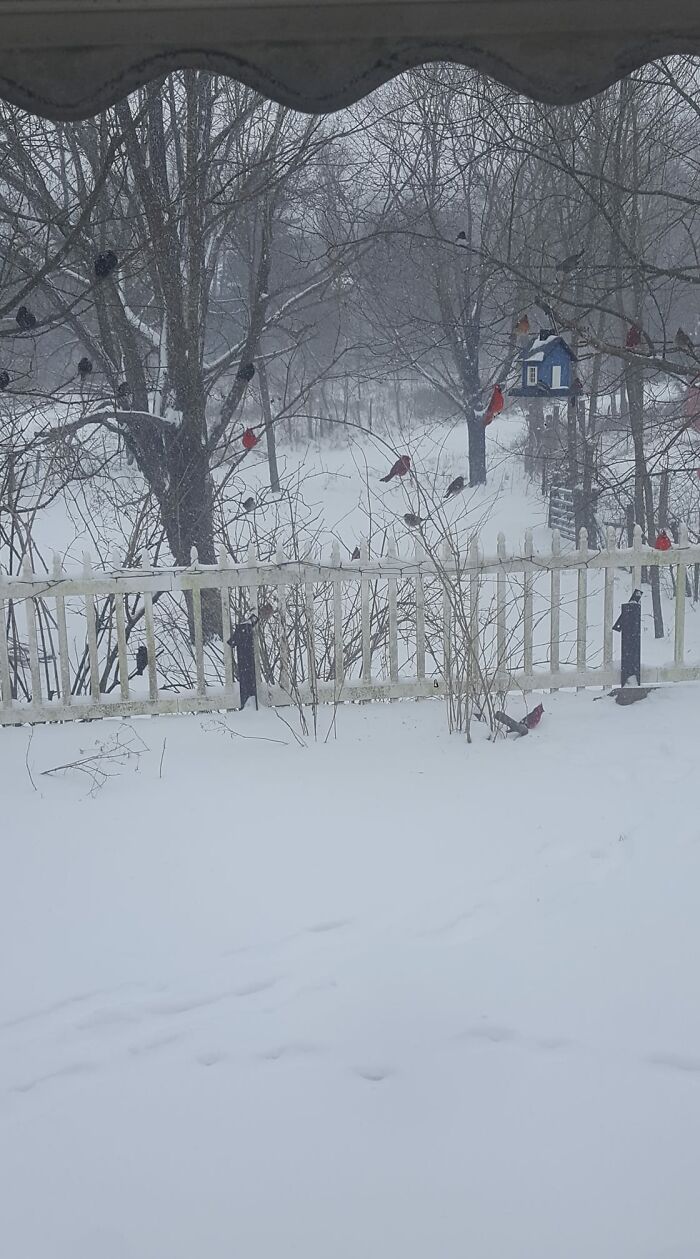 #29 I Thought You Might Like To Look At My Beaver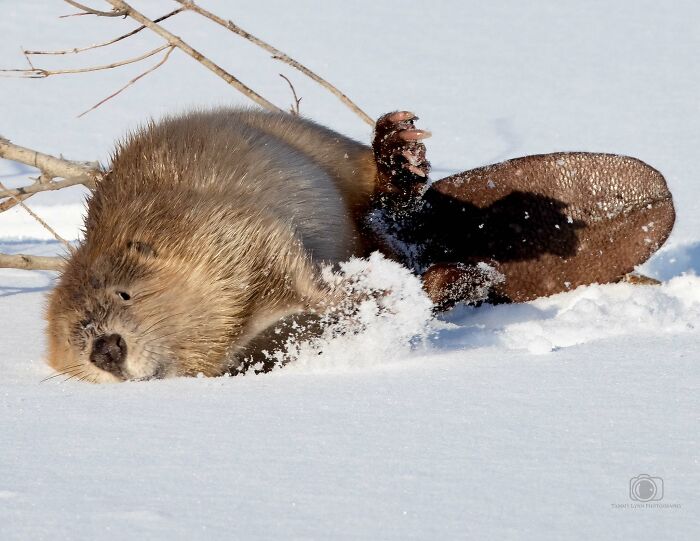 #30 You Are Considered Lucky To See One Cape Clawlless Otter. Two Together At The Same Time Is Even More Unusual. Not Sure What It Means When Eight Demonic Ones Come And Visit You Out Of The Darkness