Do you admire artists who can create stunning and detailed imagery using just their hands and a set of colors? Do you like art that many would consider a masterpiece? The fun Fact is many of them never really had any formal education, i.e. having learned it all on their own.
One such artist is Marcelo Ventura. This a 36-year-old drawing hobbyist from Rio de Janeiro, Brazil reimagines TV, movie, and video game, as well as other pop culture, characters all the way from the '80s and '90s in a darker, unglamorous, and sinister comic book style.
We invite you to get acquainted with Marcelo's art thus far and with the artist himself through an interview with us.
The Little Mermaid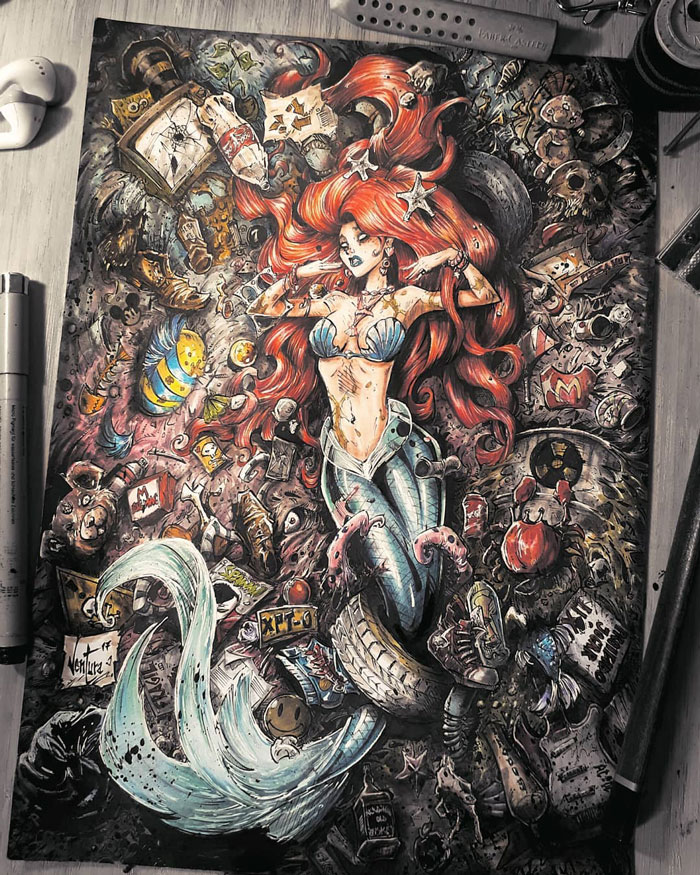 Scooby & Shaggy & Into The Wild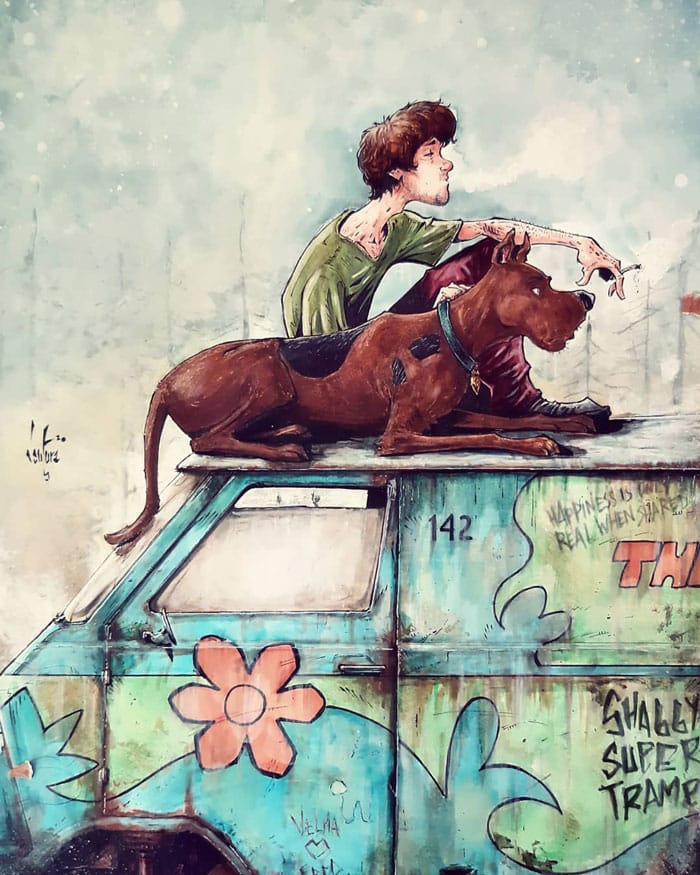 "I am a nostalgic of the '80s and '90s. I love to resurrect characters from this era in a comic book style. In a style that is strongly influenced by legendary artists such as J. Scott Campbell and a duo that inspired me a lot in my teens (and continue to do so), Todd McFarlane and Greg Capullo," Marcelo explained the inspiration behind his art.
Princess Merida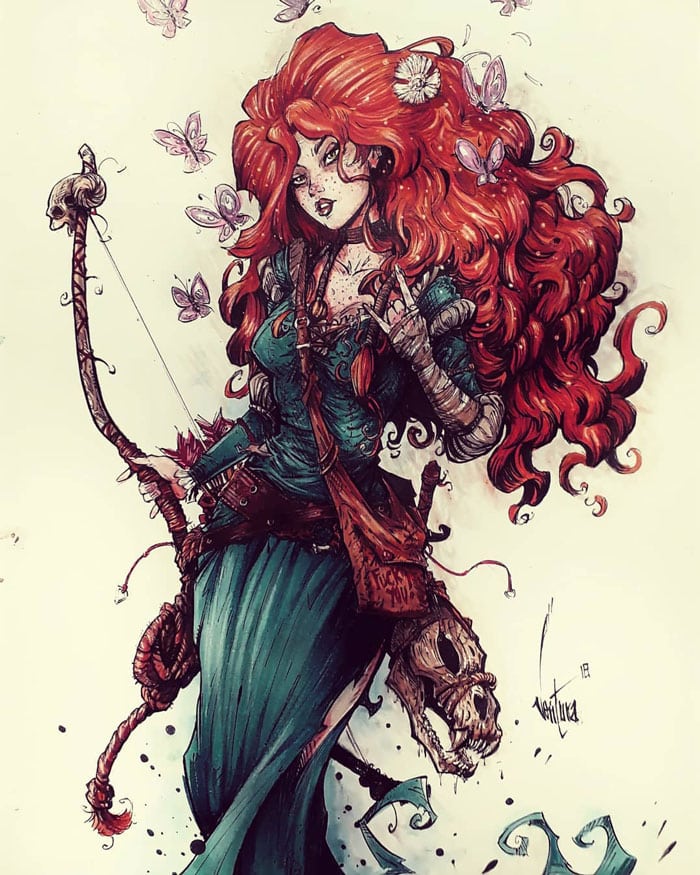 Baby Yoda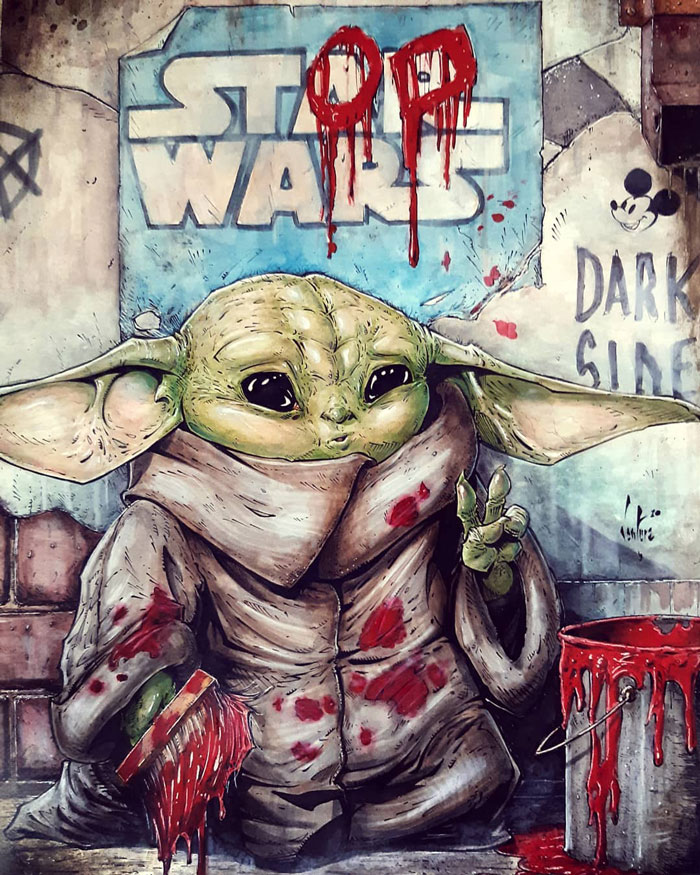 We asked Marcelo how he decides what pop culture characters to reimagine in his unique comic book style, to which he responded: "I like to connect and associate different universes. I usually choose a character and try to insert it into a certain context, whether it is from a movie, series, or a book. For example, mashing up Buzz Lightyear with Alien, Scooby & Shaggy with Into The Wild, Mario Bros with The Walking Dead, and so on."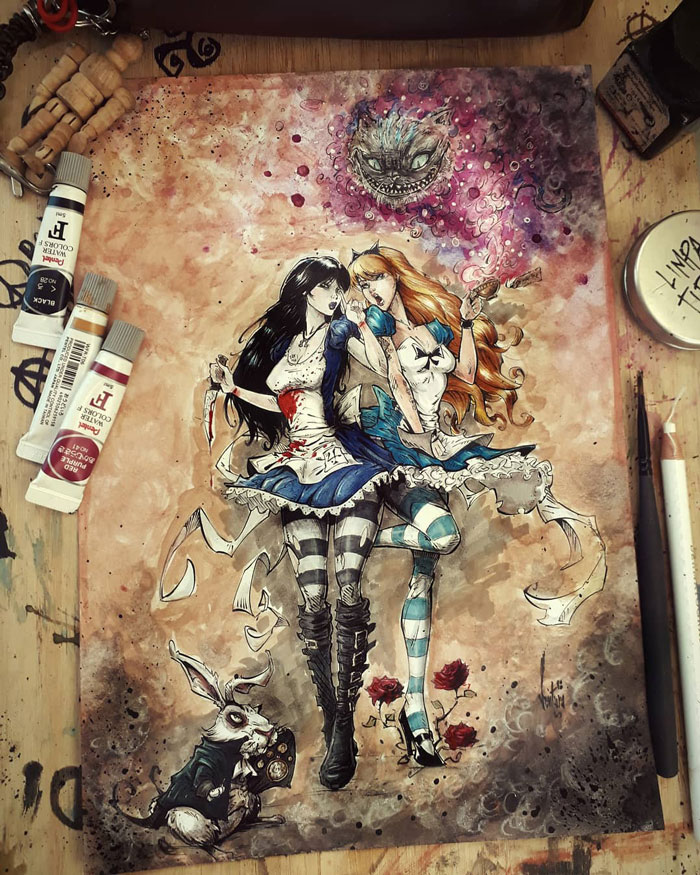 Rick & Morty, Beavis, And Butthead, South Park, & Others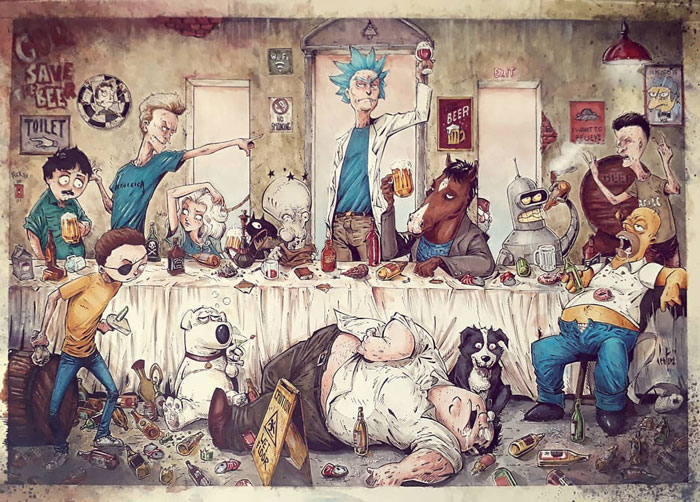 Now, Marcelo has an interesting way of introducing himself: the Frustrated Artist, a hostage to a secular Freudian materialist education of a Cartesian Newtonian paradigm. We asked him why he considers himself the Frustrated Artist: "Like many artists, I would love to live only on my art. However, the lack of opportunities and a little bit of self-esteem, too, hinders me from taking bigger steps forward in this career."
The Strange Things Kids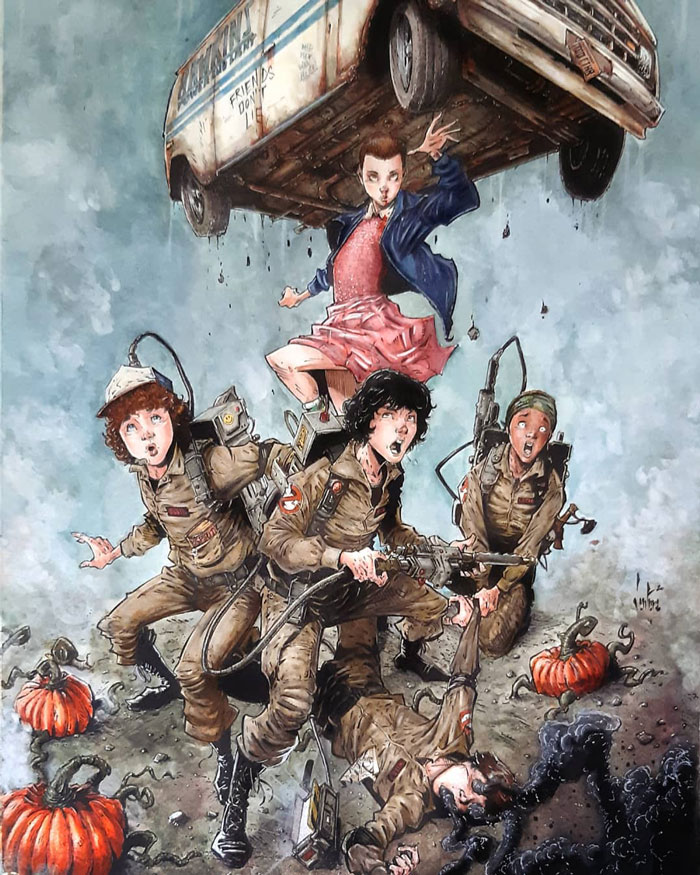 Harley Quinn & The Jokers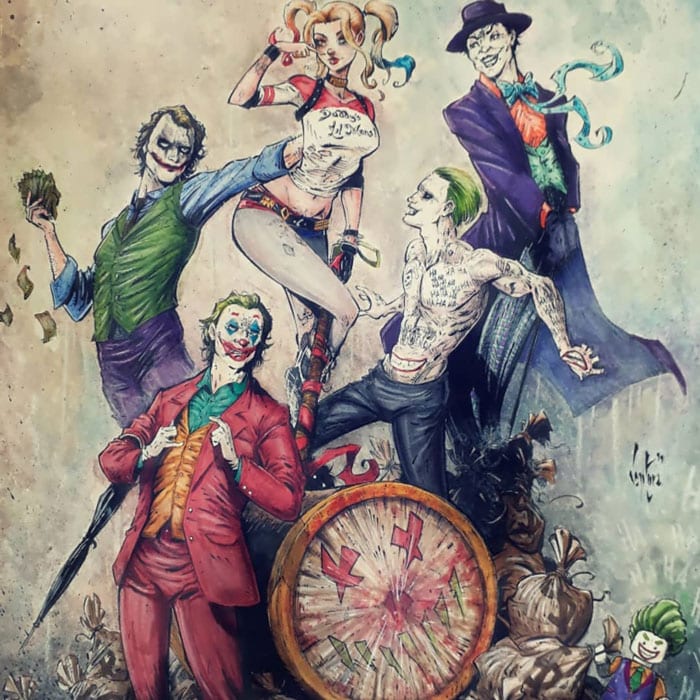 Lastly, we asked Marcelo if he is willing to spill some beans for us and to reveal what other characters he's thinking of drawing in the near future: "I have many drafts and ideas that will soon materialize on a piece of paper. It's things like Hellboy, ThunderCats, and, most definitely, Rick and Morty, who are currently the two characters I like to draw the most."
Po (Teletubbies) & Sadako (The Ring)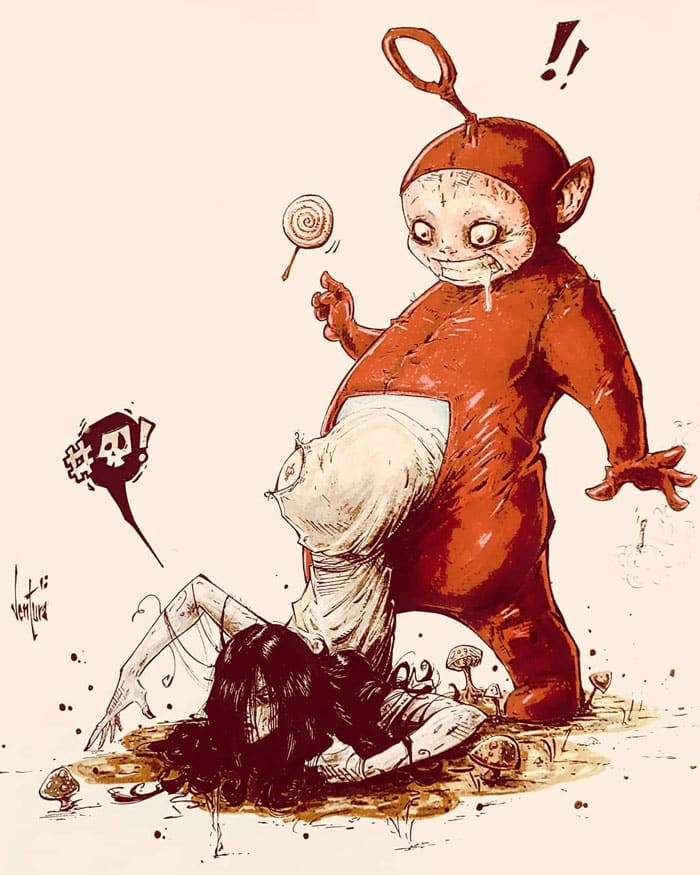 The Little Prince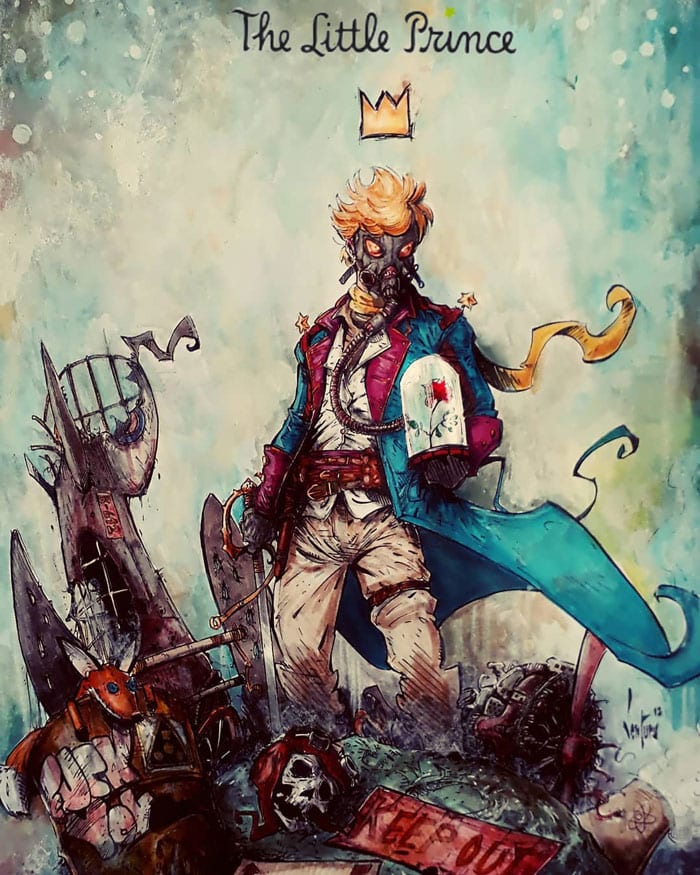 Captain Planet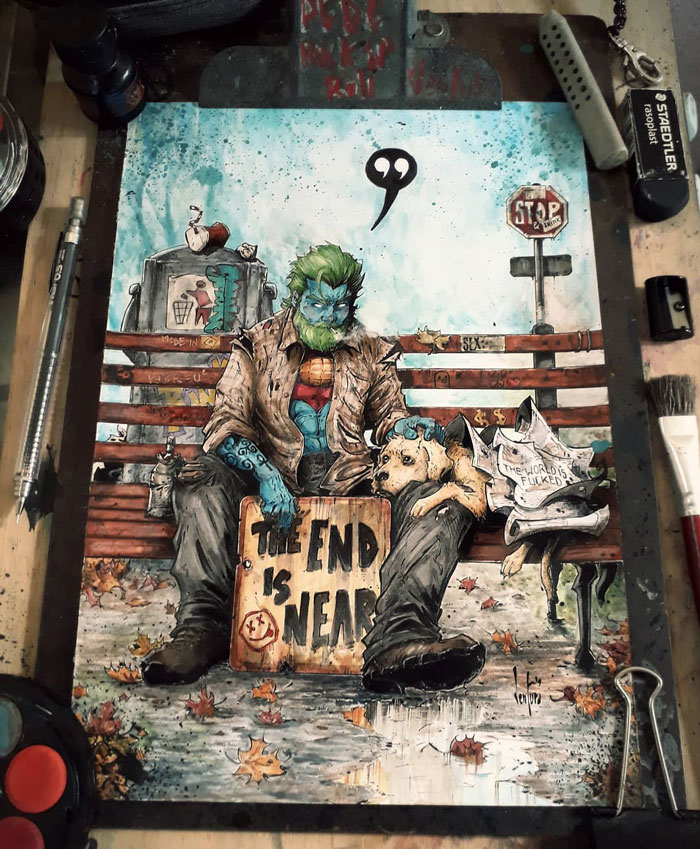 Buzz Lightyear vs. Alien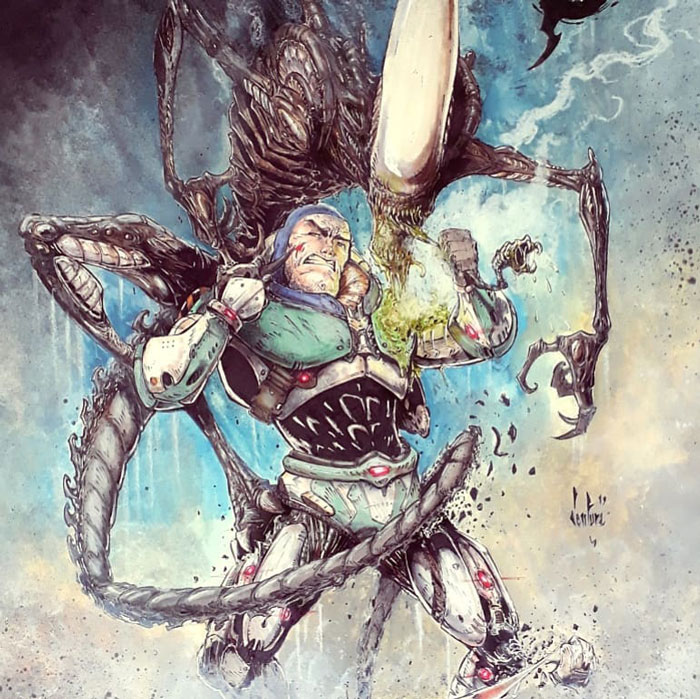 Vanellope & Wreck-It Ralph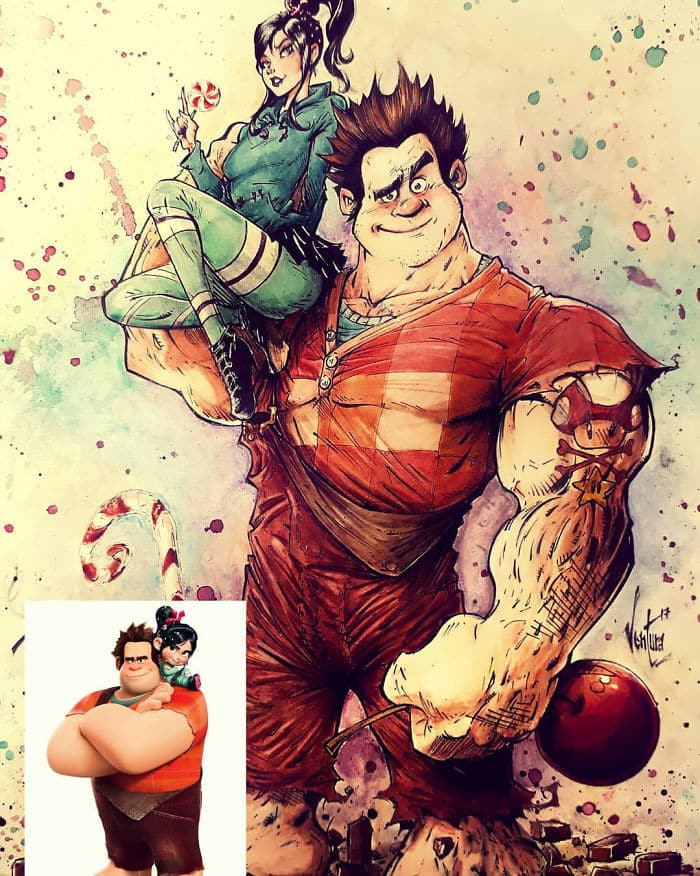 Hotel Transylvania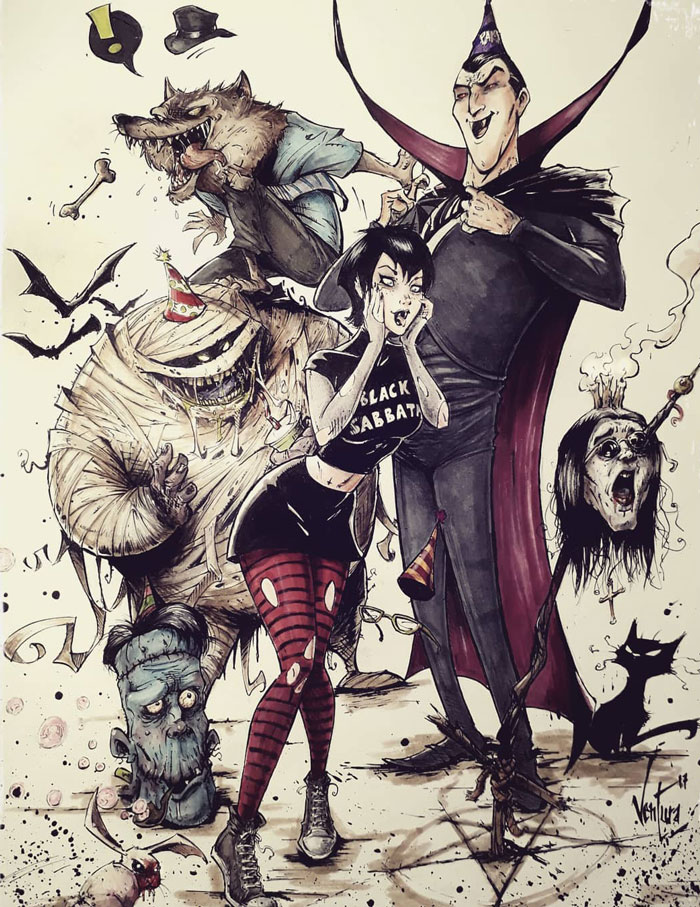 Dumbo Joker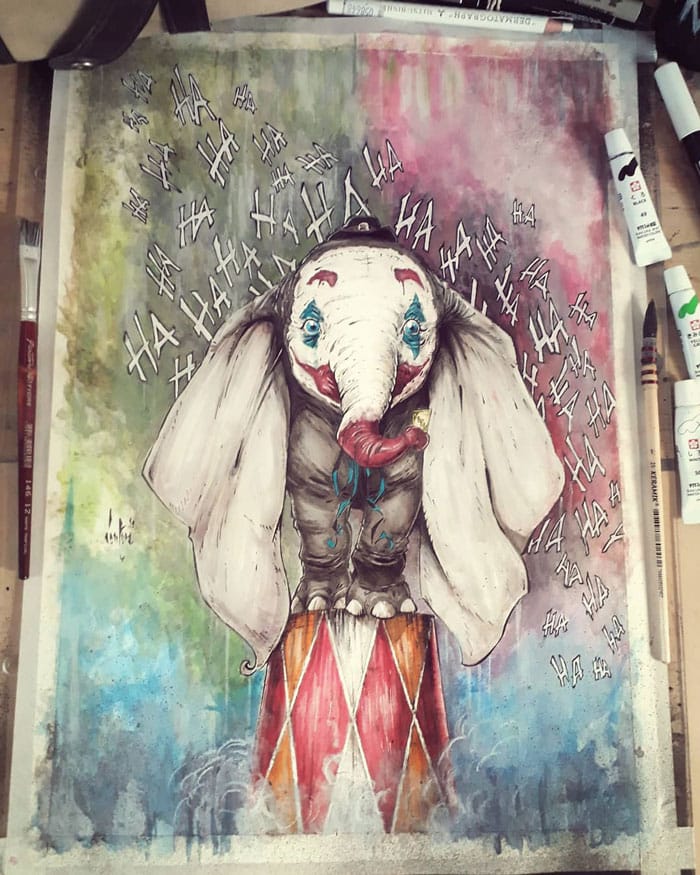 Princess Jasmine & The Genie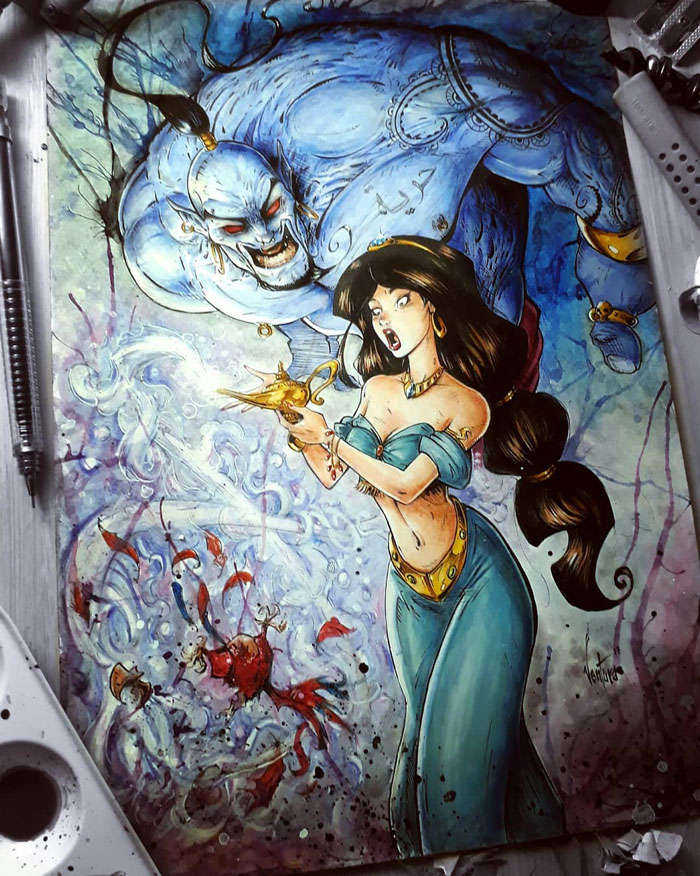 Princess Peach & Zombie Mario & Luigi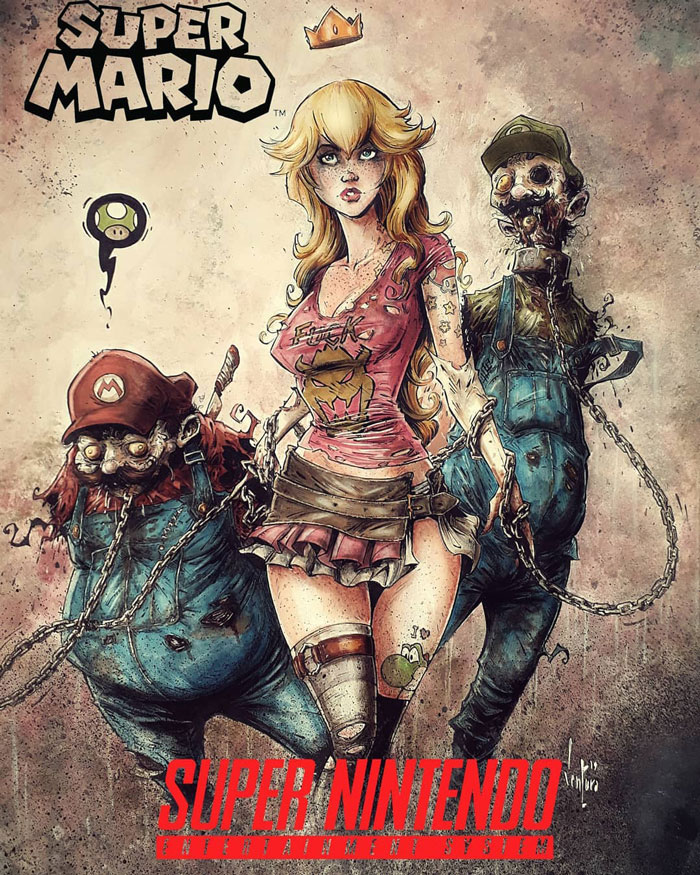 Pucca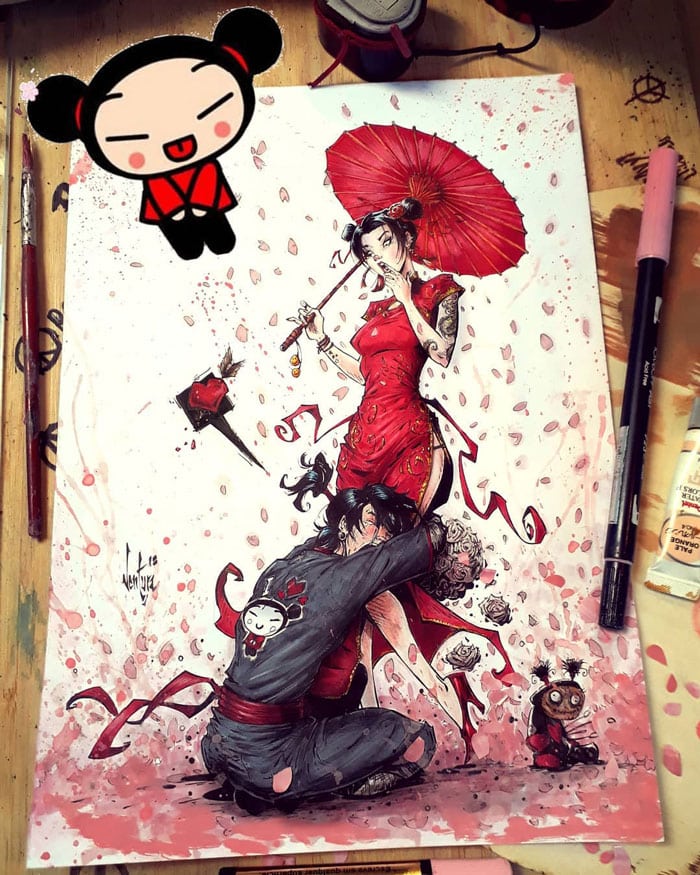 Pennywise & Coraline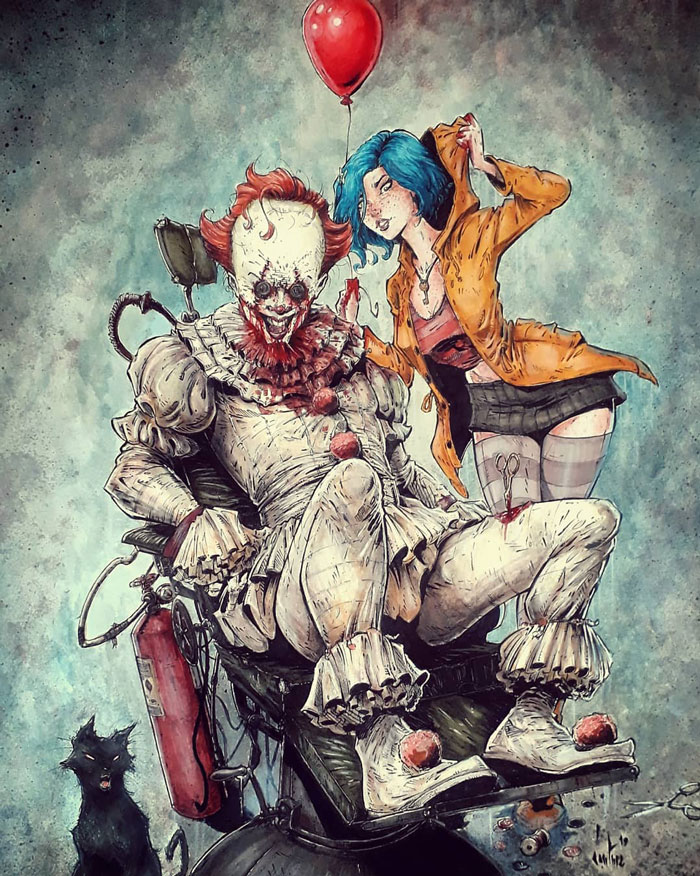 Him, Jessie, Cruella De Vil, & Others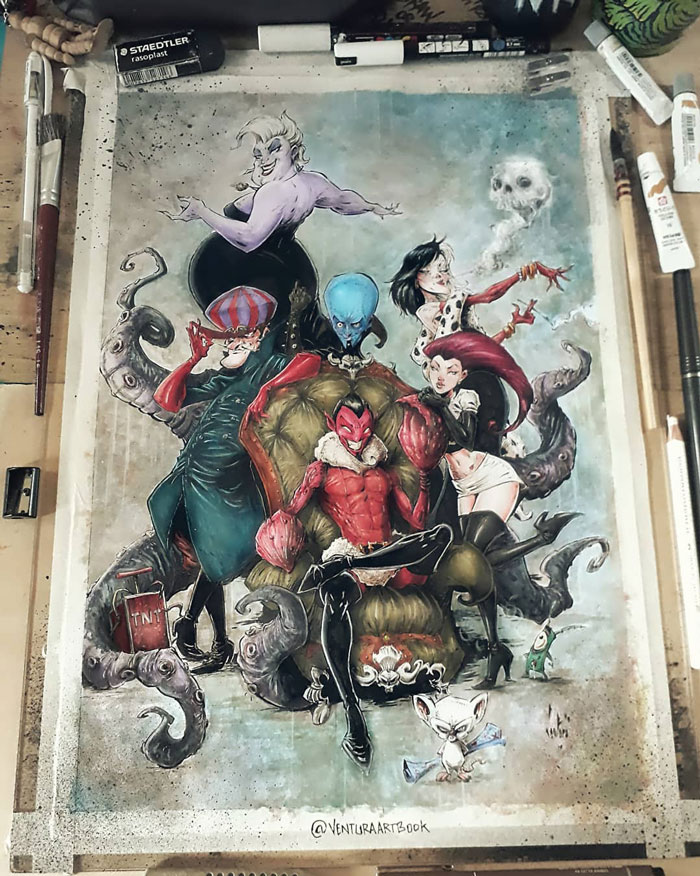 Bananas In Pyjamas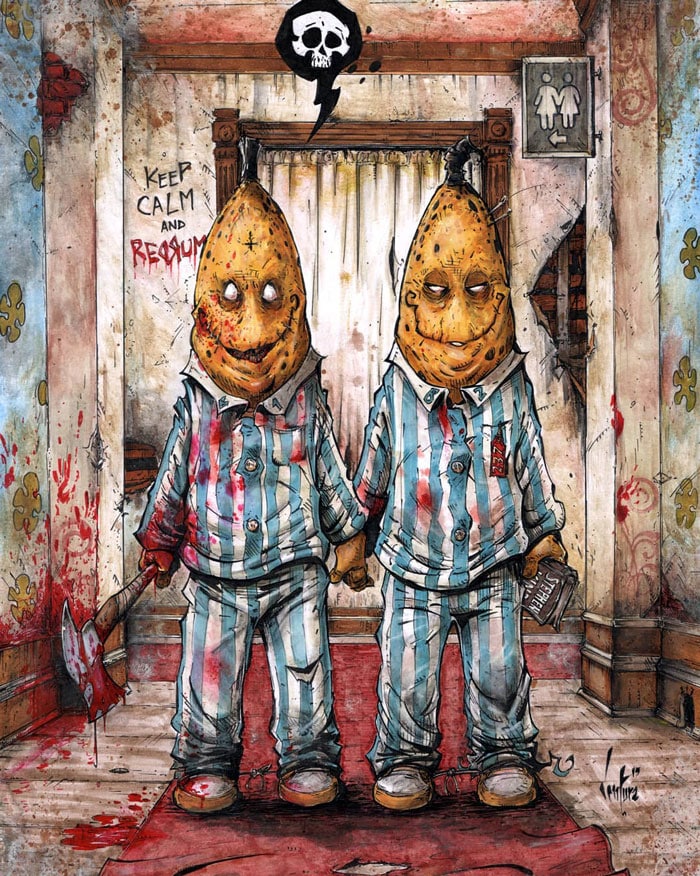 Bojack, Rick, Bender, & Others
Scooby & Shaggy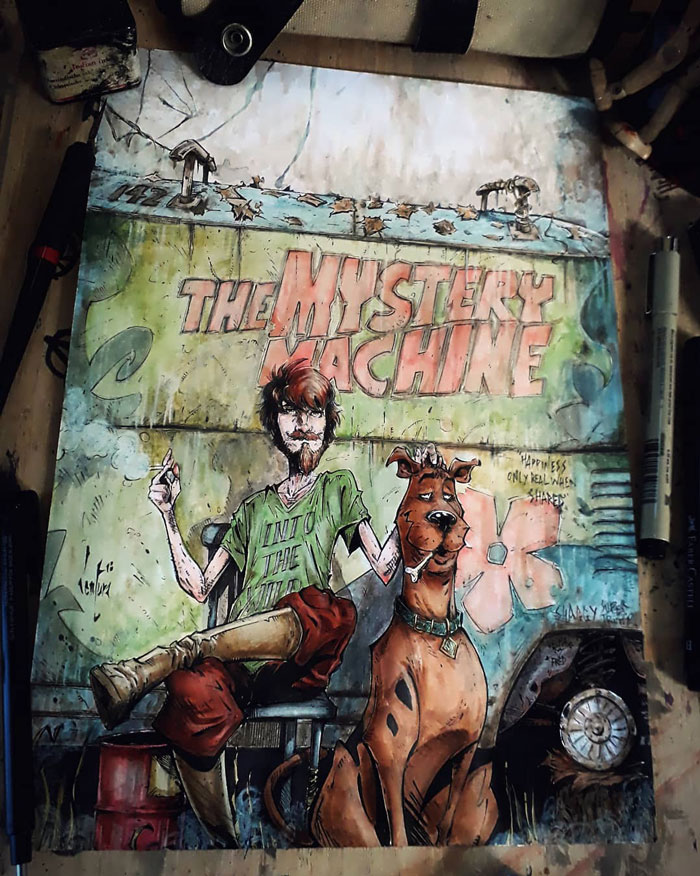 Rick, Morty, & Summer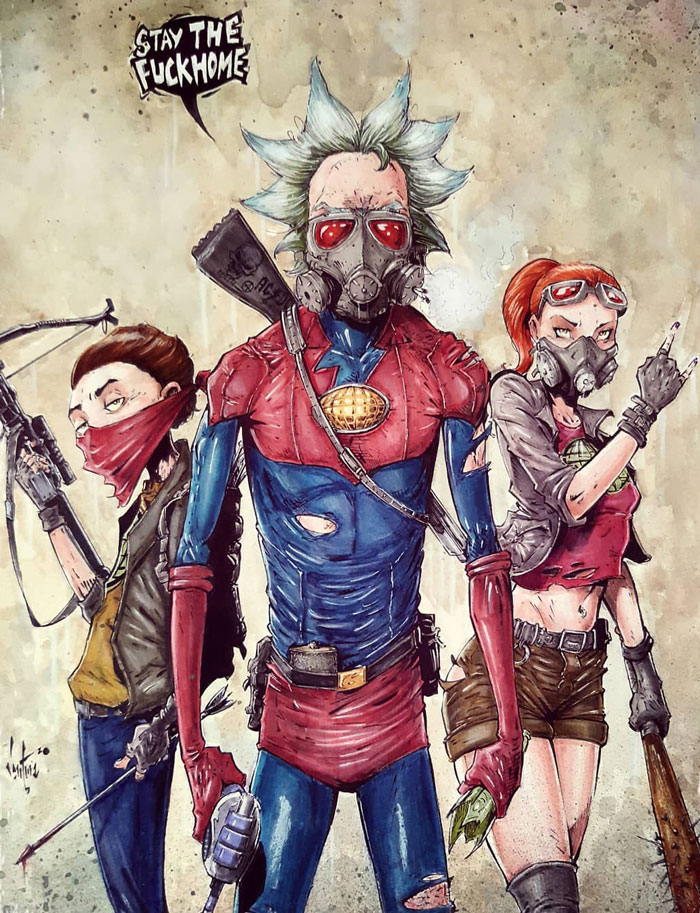 Princess Peach & Yoshi
Naruto & Hinata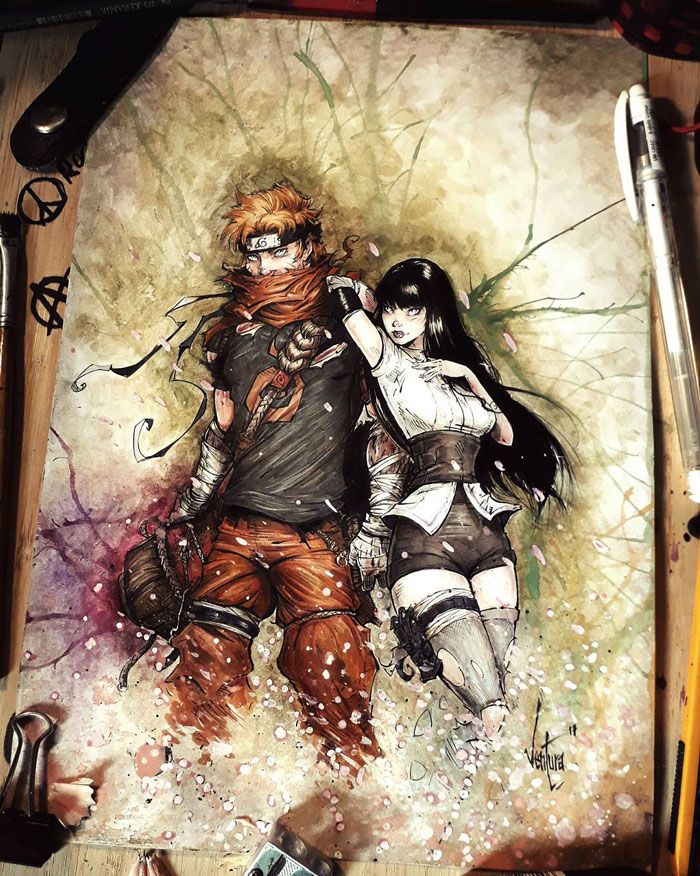 Captain Planet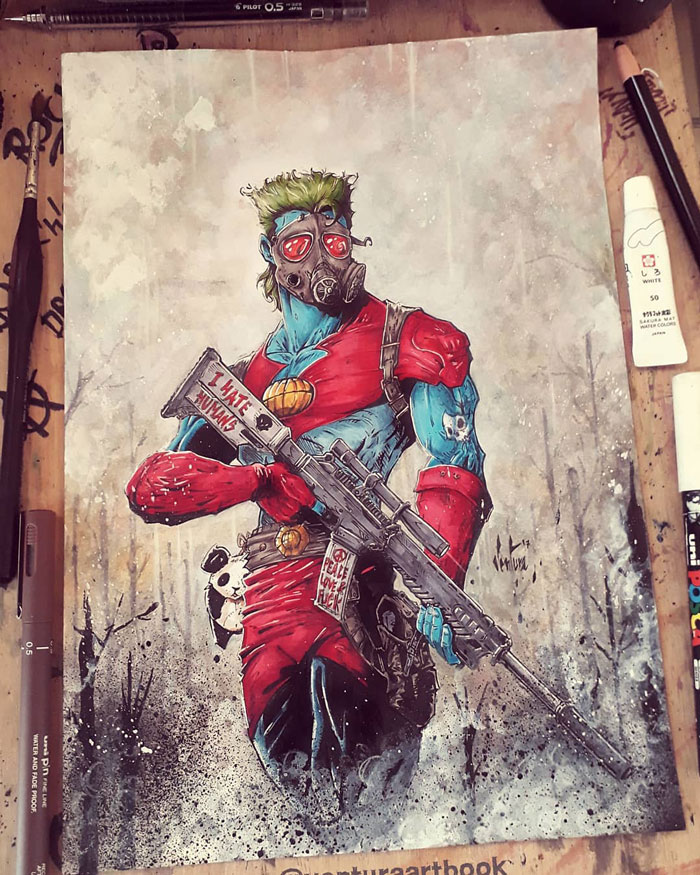 Finn, Marceline, & Jake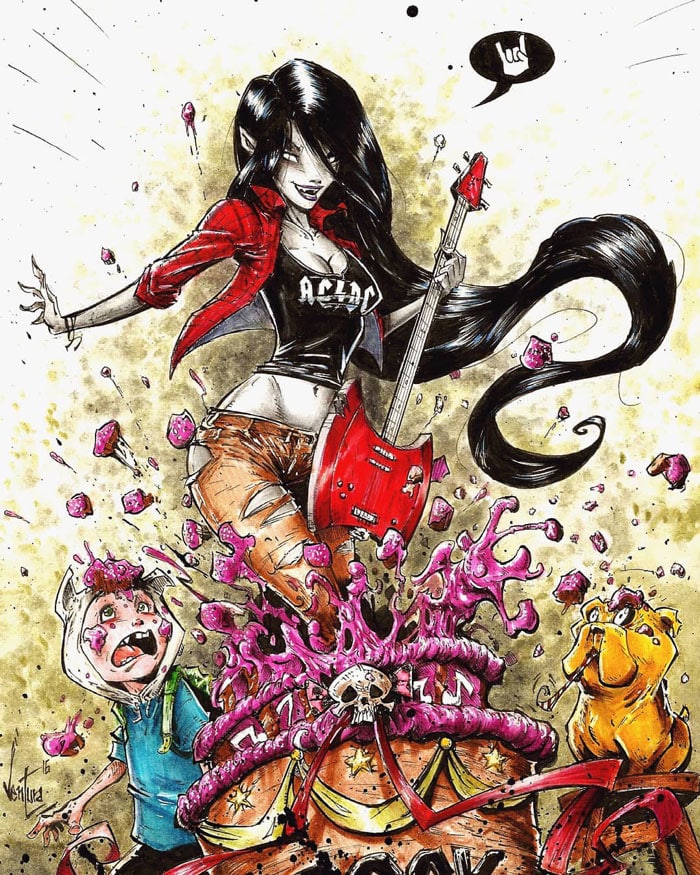 Masha & The Bear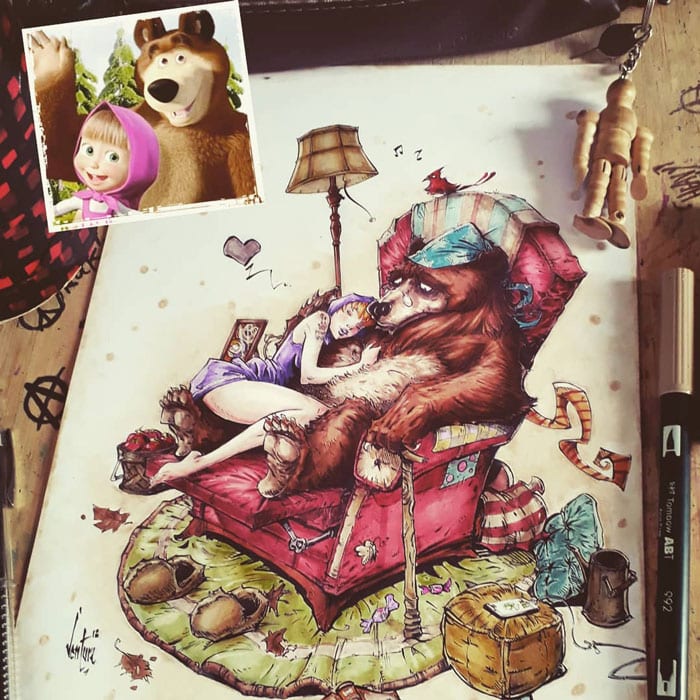 Sorceress Of Castle Grayskull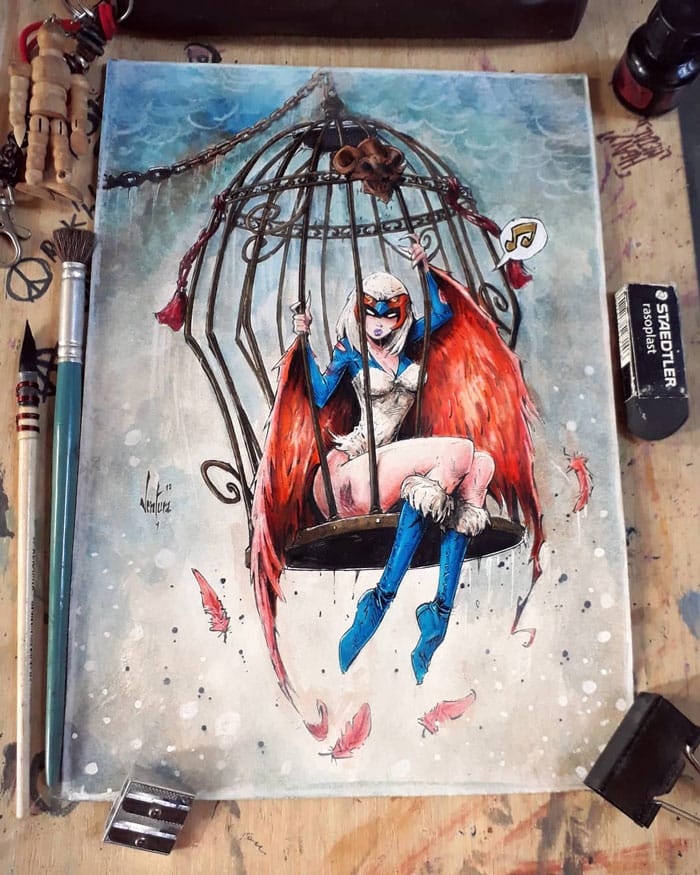 What are your thoughts on these comics? Have you ever seen something similar? If yes, let us know in the comments section.