After shows like the Vikings and The Last Kingdom has gained popularity, people have started taking an interest in Viking culture and Norse mythology. 
Shows on these things are grabbing everyone's attention. But people are also taking their love for Viking culture to the next level with badass Viking tattoos. Each of these tattoos looks amazing. So, if you are looking for some inspiration, you have come to the right place.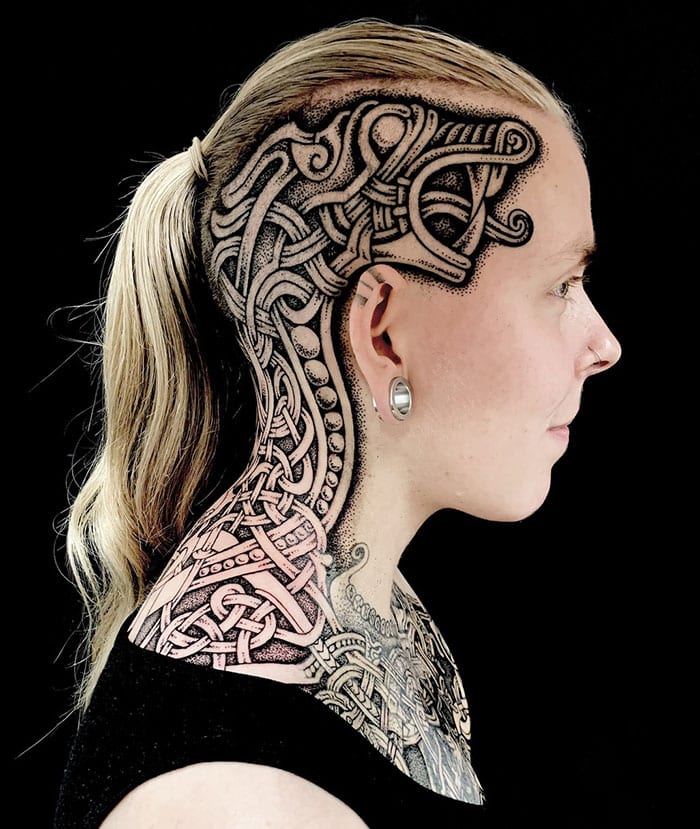 We even talked to tattoo artist Piotr Szencel. He told us "I think here in the North, the source of inspiration is more genuine". He further added "that history lies within families' roots. It's a real culture that is still alive, just maybe a bit hidden. For example, when I got a request for a tattoo from an old man, he brought a photo of a Hammer of Thor necklace, which his family found back in the day, and it was passed down from generation to generation as a family treasure."
"That necklace is now at a historical museum in Gotland. We did the same one on his chest but in my style. That's a fairly simple and popular motif for a tattoo but that background makes it extraordinary."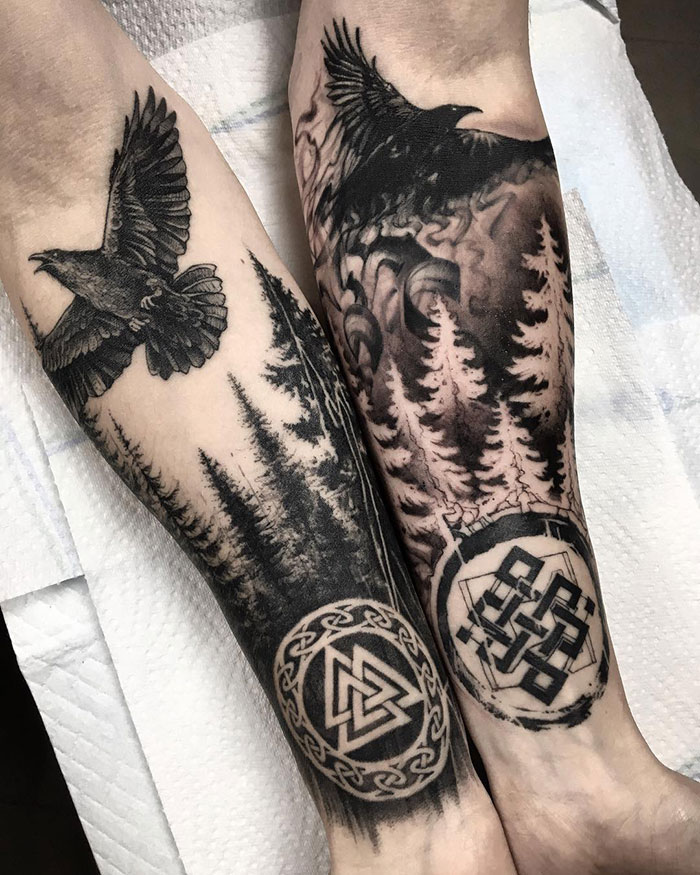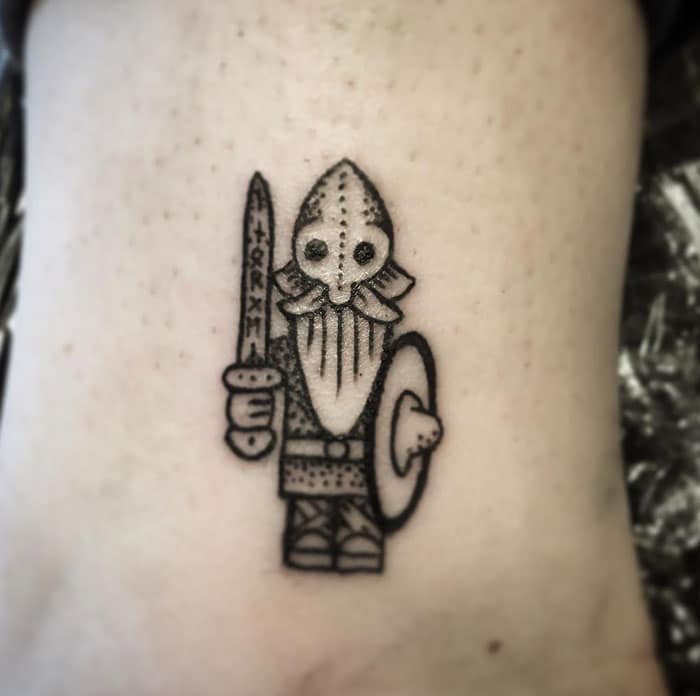 "During the last 3 years, I have visited almost all European countries but something always pushes me to the North. I had been spending a lot of time in Iceland and Norway and finally, I decided to move to the north of Sweden where I still live."
"The client was inspired by Ragnarok scenes. We chose Thor and snake Jörmungandr fighting in a storm and a Viking ship in the middle of the battle. We did it all in 3 sessions, spending 6 hours on each one."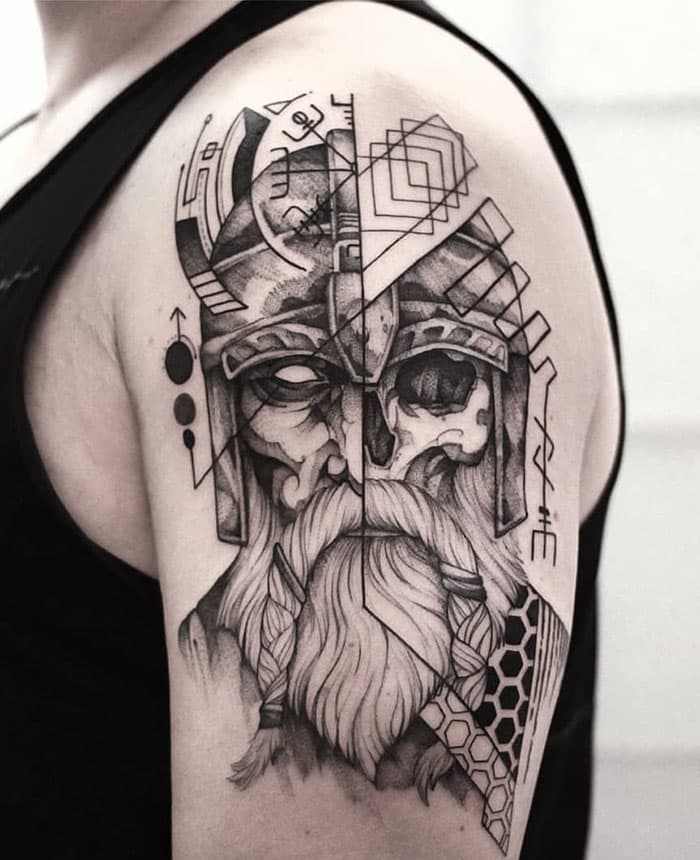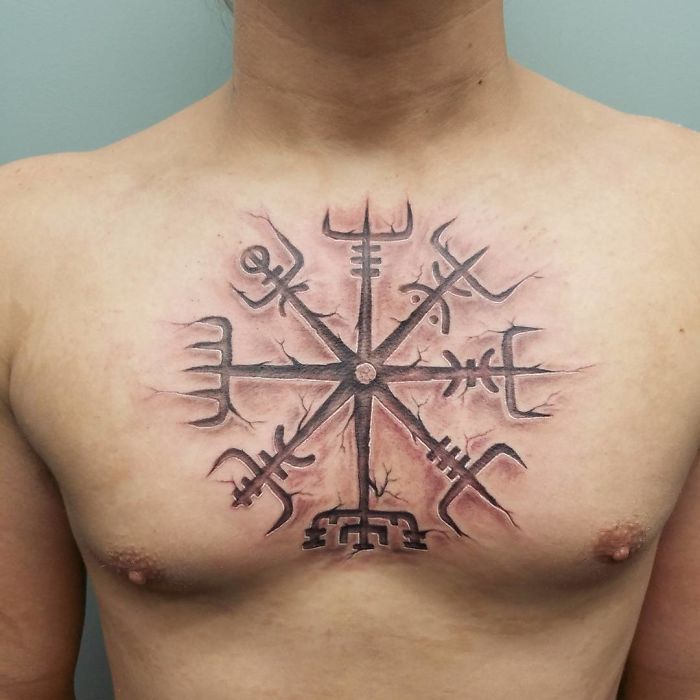 "I have worked at conventions across Europe and at some amazing studios here in the UK but now work from my private studio". "I take the time to create a piece for my client and only take on work I feel passionate about and will enjoy."
"Personally, I think there is a rise of pagan influences and deities as inspiration as we are becoming more world and environmentally focused. These old gods of nature are more relatable, I think," he said.
"The runes running through it are from Codex Runicus, 202 pages written around 1300 which include the oldest preserved Nordic law."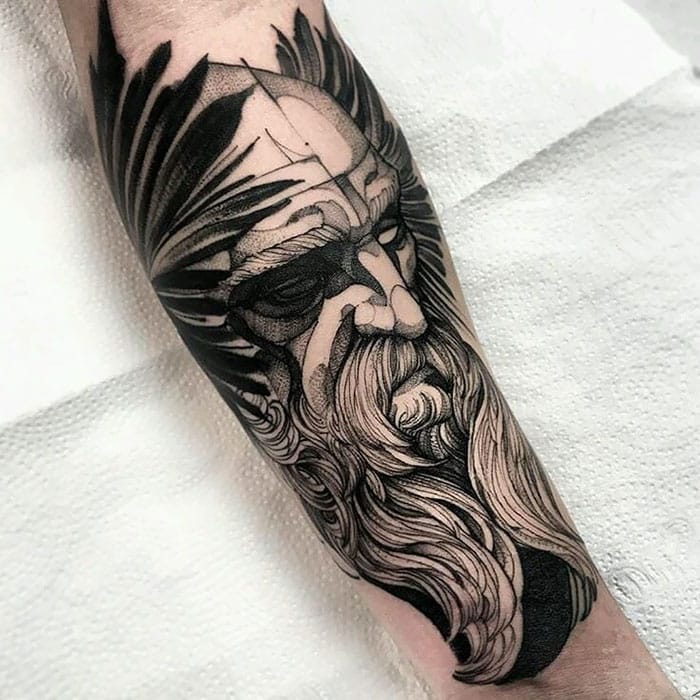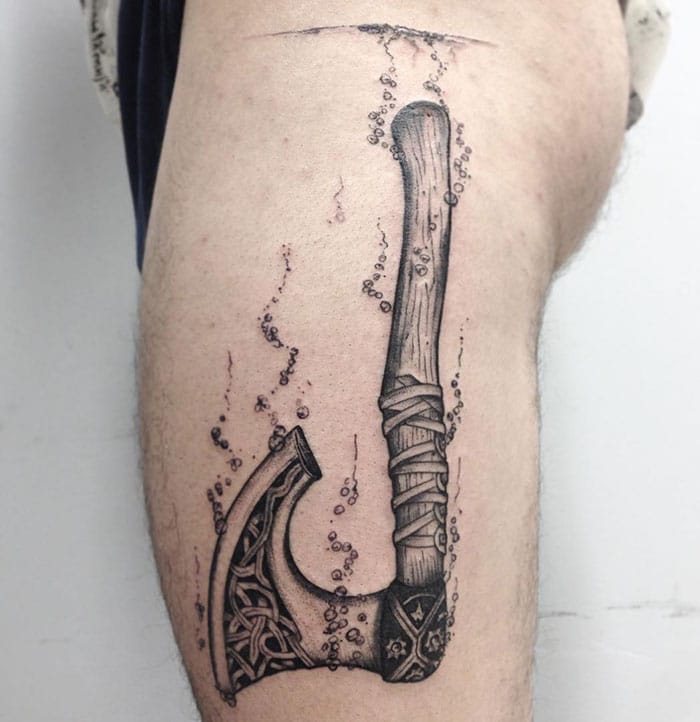 "My client works in linguistics so we felt this suited him very well and gave the piece more depth due to his interest in Norse, and ancient languages and culture," Gray explained. "The Runicus shows a lot of civility in what can be perceived as raiding hordes, especially if you read how diplomatic and forward-thinking some of the laws were. It's very relevant to my client who has an interest in Norse and ancient languages and culture. As we are both a little Pagan at heart, it was amazing to share the same inspirations with the client and create to properly fit him."
"I evolve that during the tattoo process so it will work best with the body. I think we have spent around 35-40 hours on the piece and my client sat for 5-hour sessions at a time," Gray recalled. "You always get your good days and bad days when under the needle for that long but mostly the arms are one of the most comfortable places to get tattooed."