Did you know what Chris Evans is up to lately? If not, you should follow him on Twitter because he is surely one of the funniest guys online. Scroll down to see some of the funniest things that he has tweeted.
Ant-Man And Cap Strike Again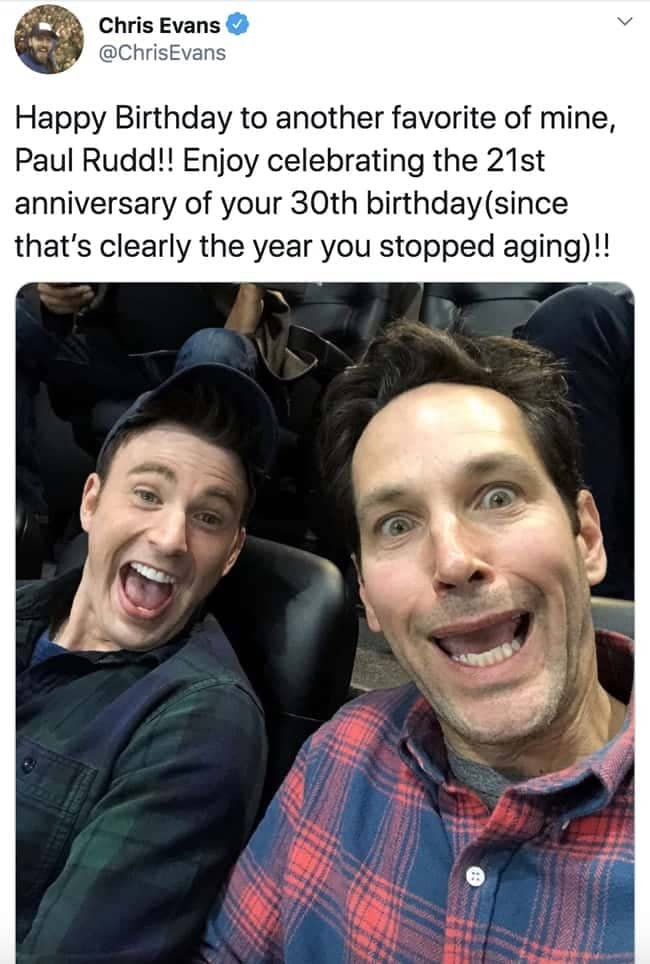 Could His Dog Be Any More Polite?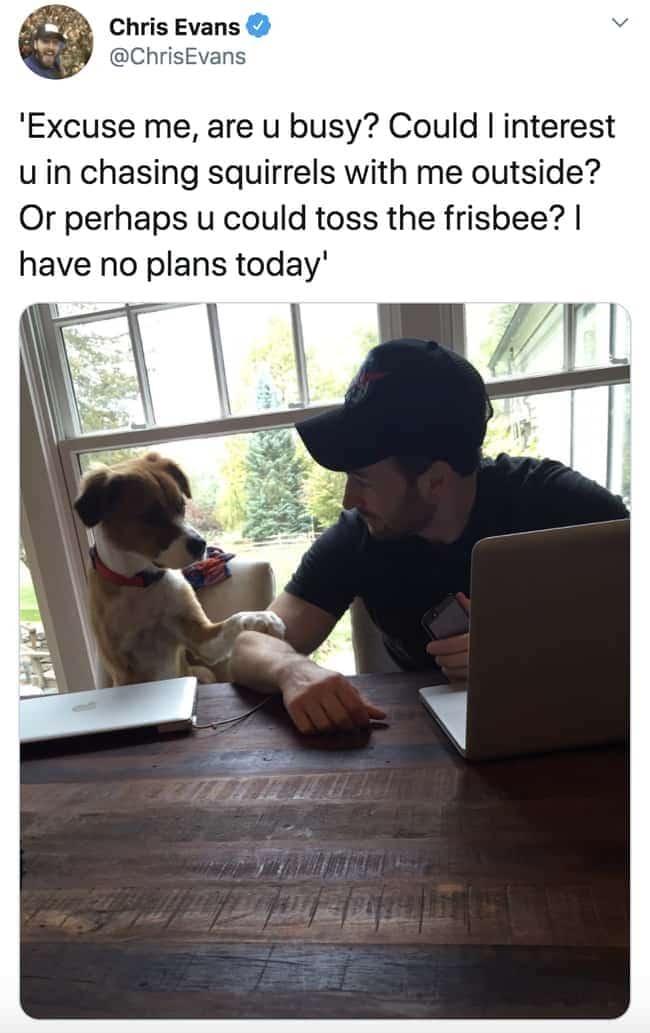 Canada Clearly Remains Loyal To Ryan Reynolds As Their Favorite Superhero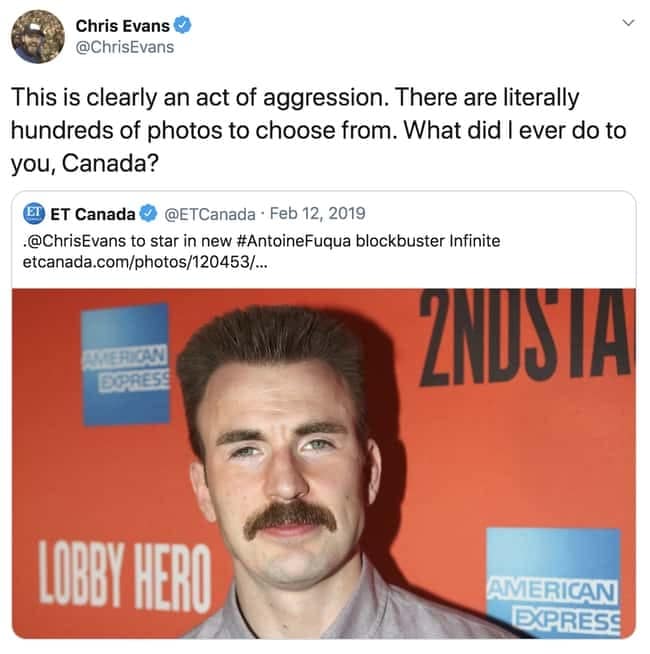 Warm Birthday Wishes To Chris Pratt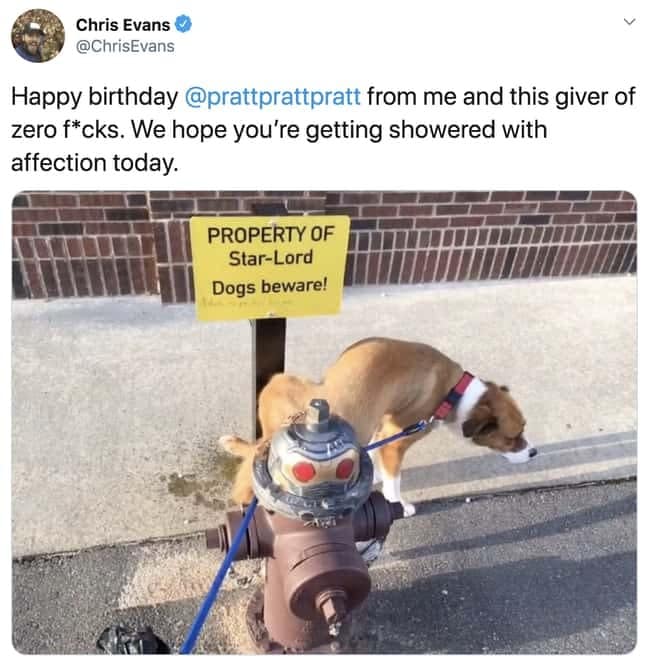 This Photo Exudes So Much Love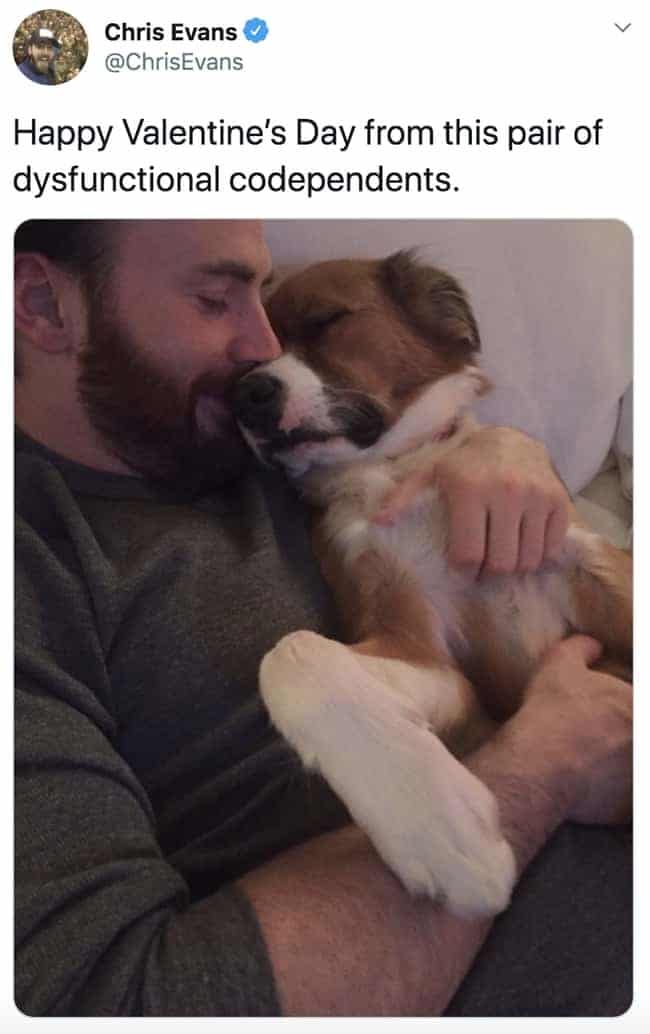 His Morning POV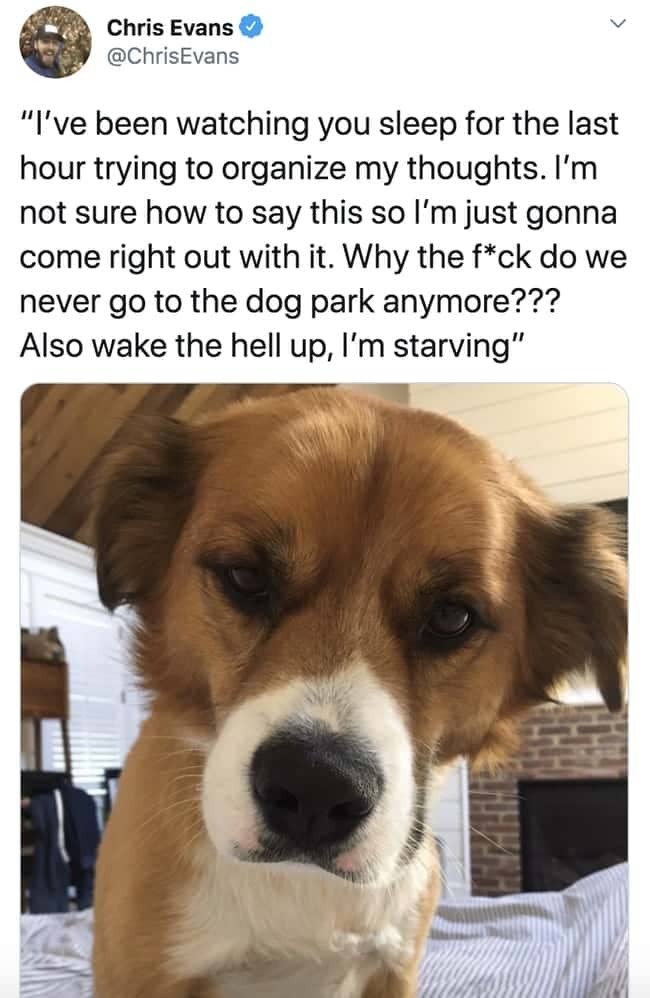 Chris Pratt Was The Right Chris All Along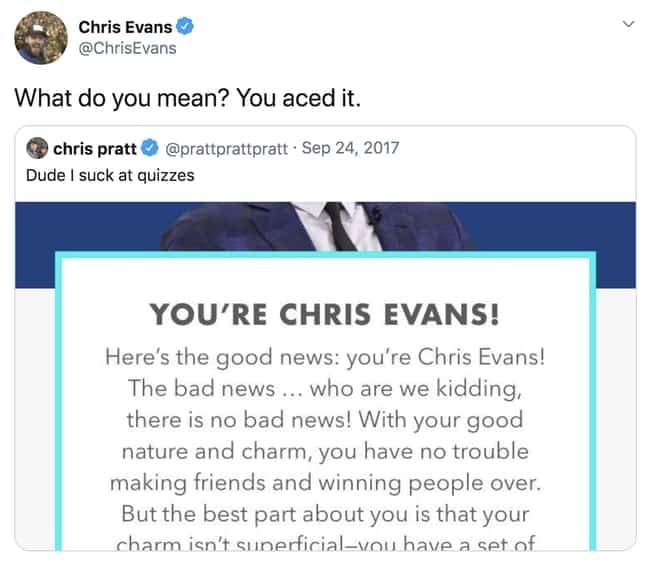 The 'Snow White' Live-Action Remake We Deserve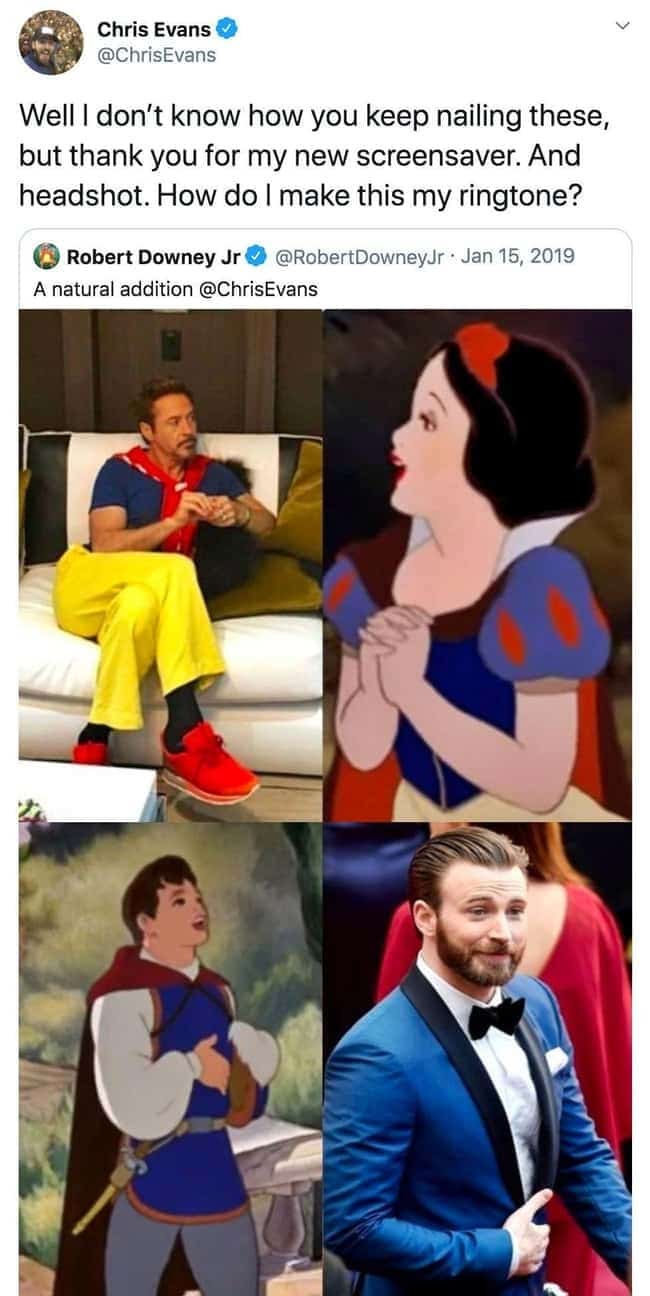 The One Ear Piercing And Turtleneck Combo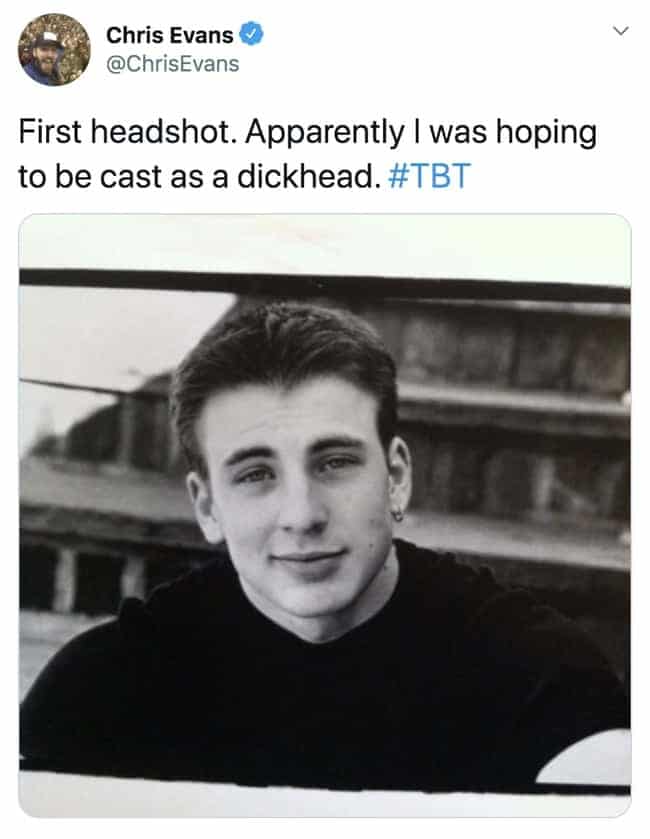 That Makes Two Of Us

Quarantine Dog Groomer Fail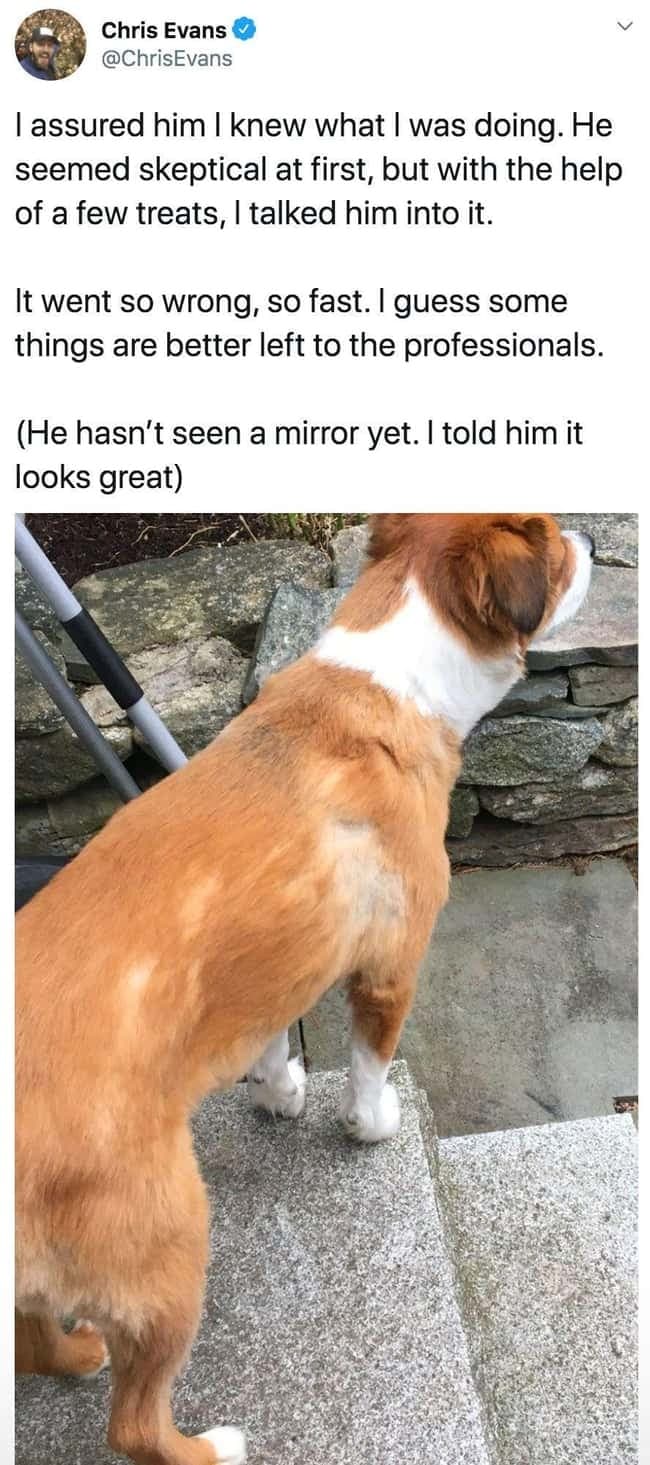 What A Dynamic Duo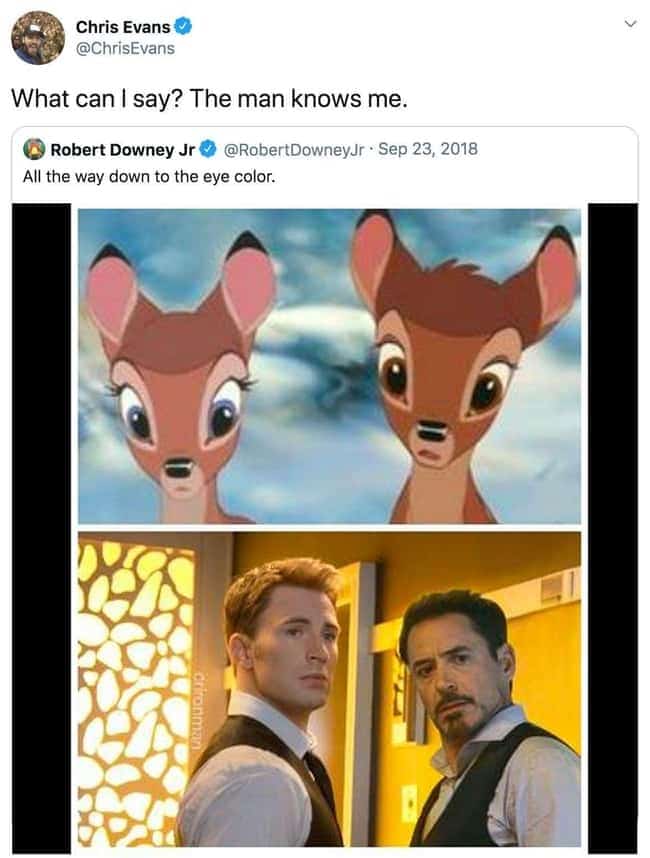 Superhero Snooze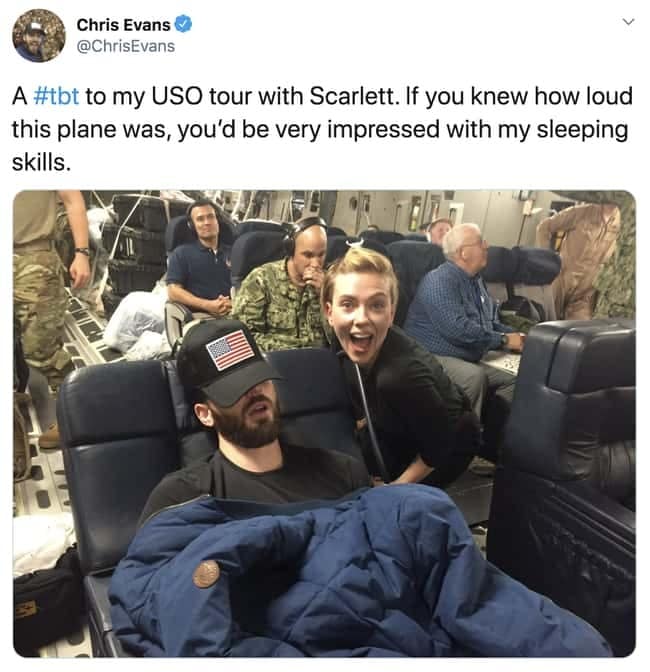 Bless You, Dodger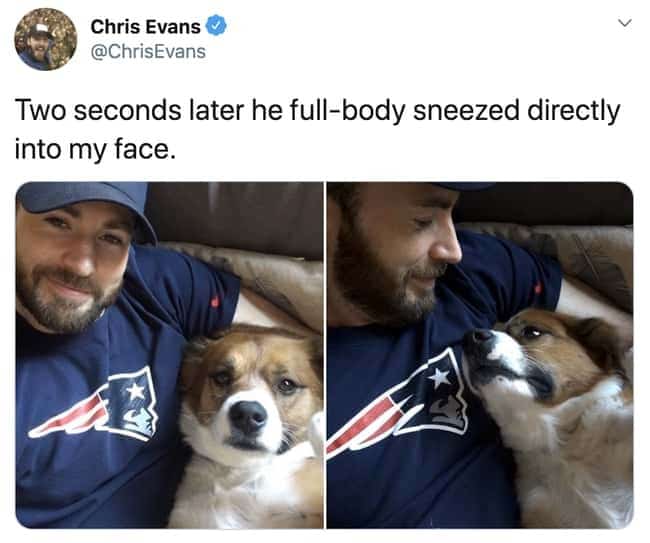 A Heart Of Gold Just Like Captain America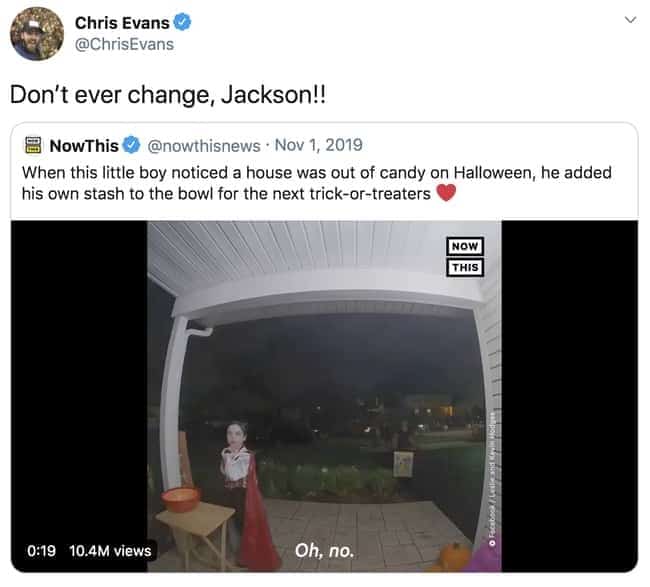 Who Could Forget The Final Goodbye Tweet?

A Sweet Stanley Tucci Story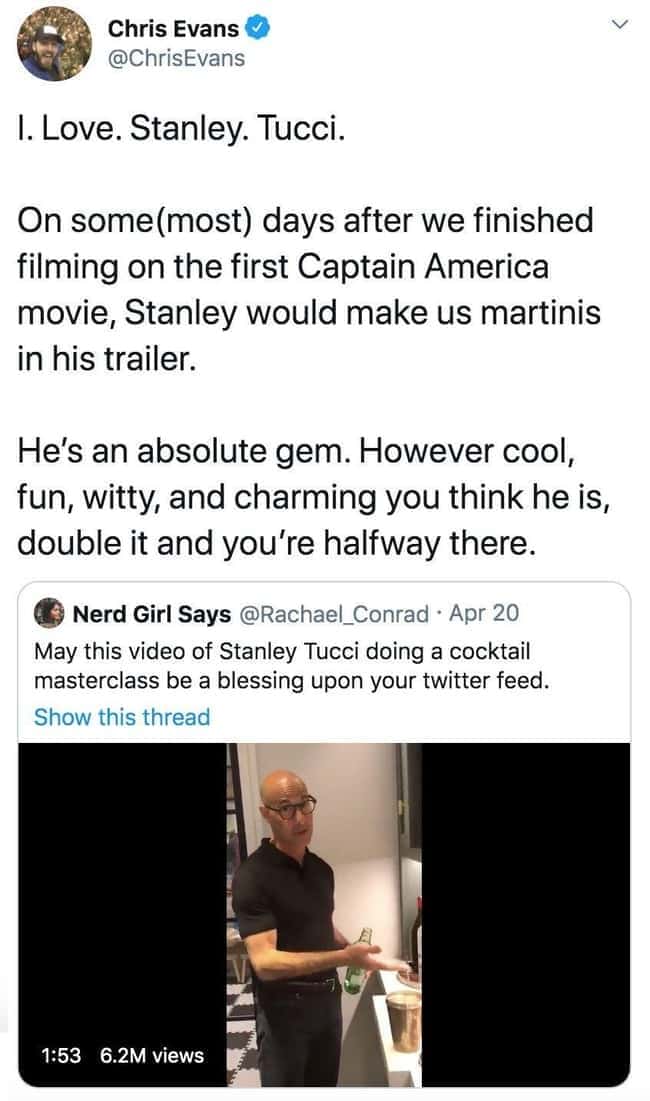 He Does A Perfect Throwback Thursday Roast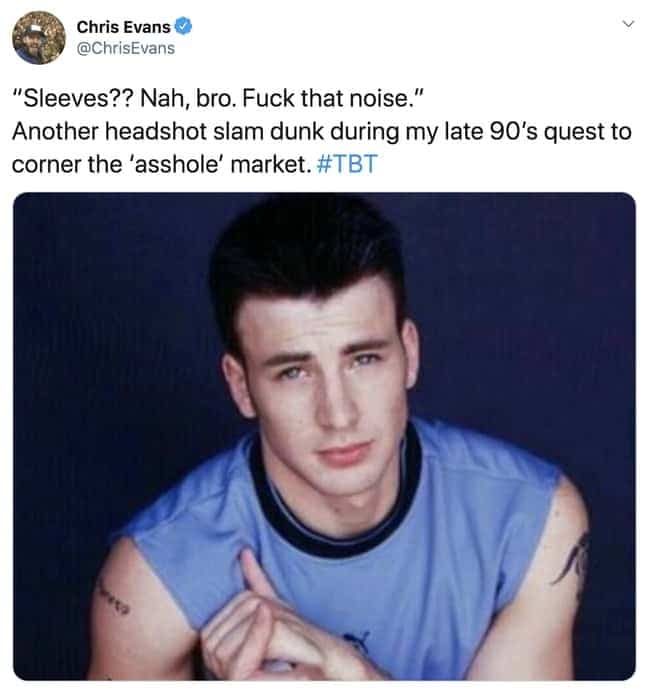 Father And Son Matching Outfits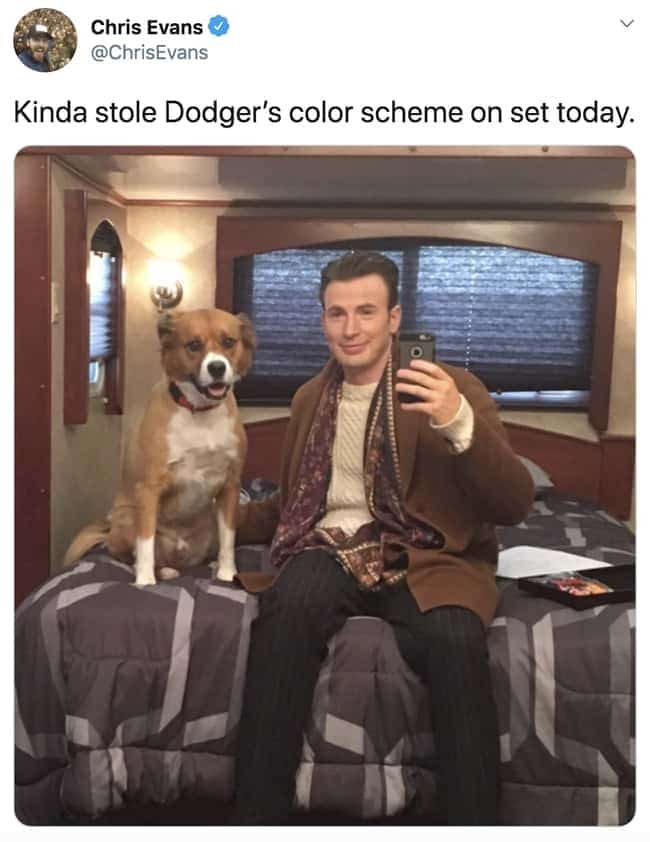 He Is Not Afraid To Speak His Truth

He Knows Music On An Odd Number Volume Level Just Doesn't Sound The Same

No One Rocks A Velour Track Suit Quite Like Him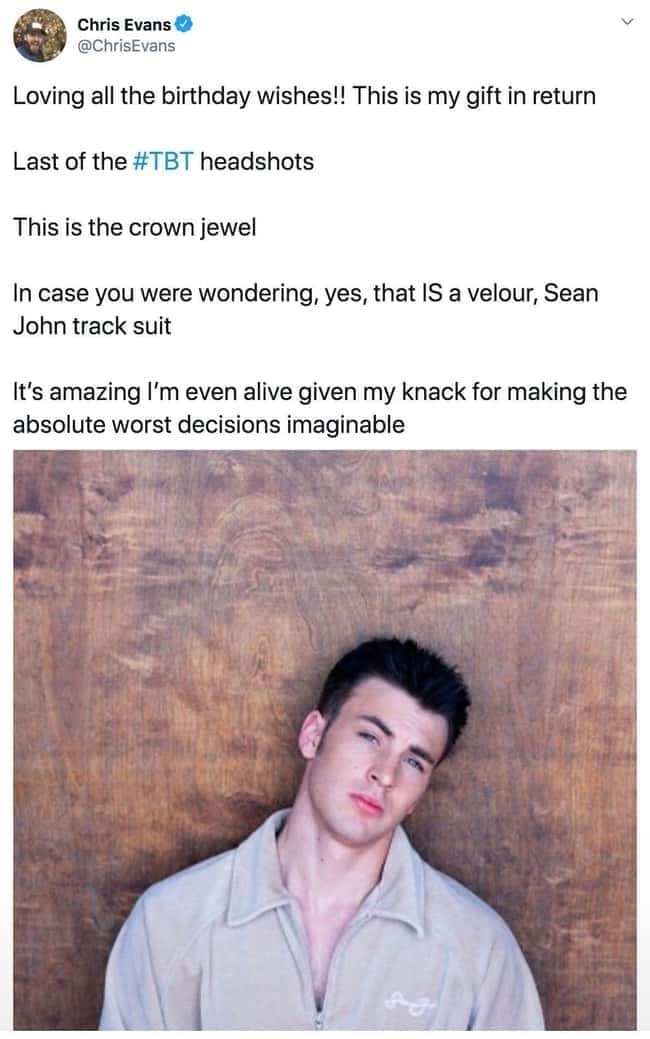 Cap Isn't Adjusting To Modern Technology Too Well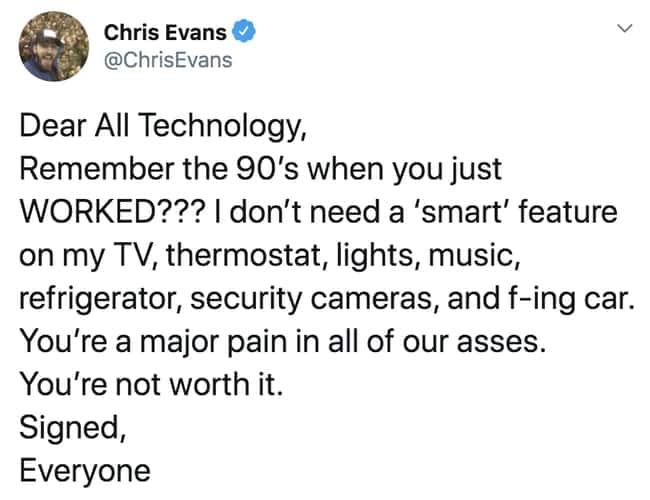 Teenage Mark Ruffalo Would Have Been An Awesome Friend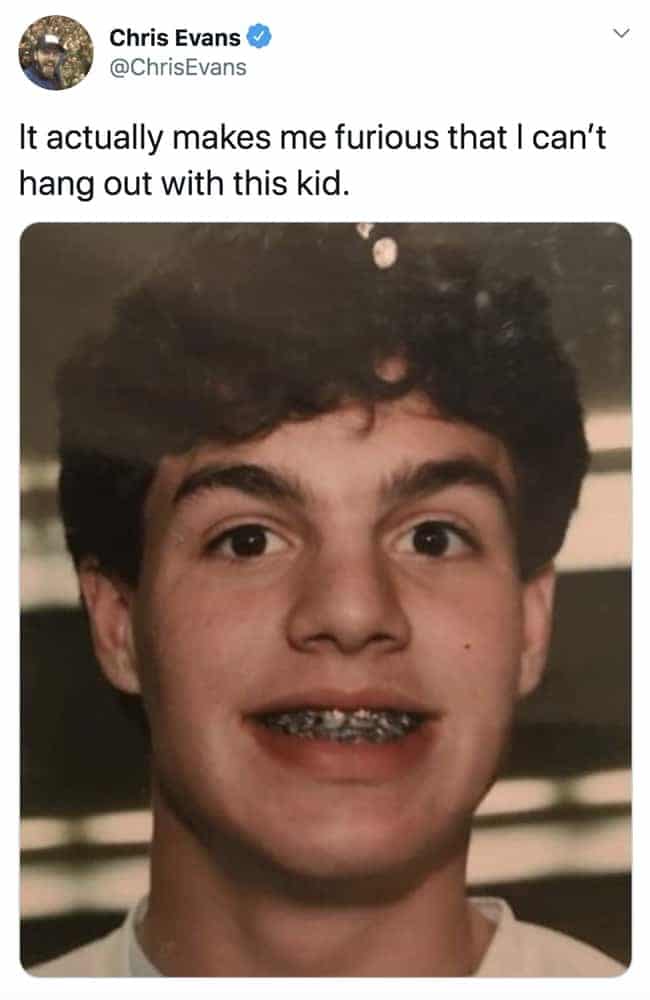 "Merry Christmas, Ya Filthy Animal"

Never Forget That 'Knives Out' Sweater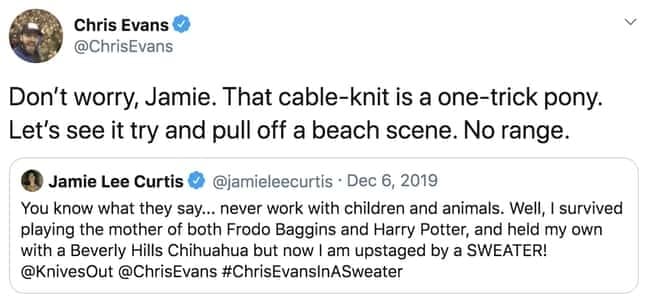 Happy Birthday And Anniversary!

He Appreciates 'Rick & Morty' As Much As Everyone Else