To avert undesirable strangers, people often put BEWARE OF DOGS signs on the gate of their house. Seeing this kind of sign, people expect a ferocious and huge dog behind the gate whom they should be aware of. But these guards, sometimes, do the opposite of what is expected of them.
The signs lose their meaning if all we can see behind the gate is a cute and cheerful dog. They are so dangerous that they can kill you with their adorableness. They'll lick you to death and then you'll ultimately die of cuteness overload.
Here are such signs which will hoodwink you with the actual dog behind them. Just beware!
1) The sign warns about angry dogs, but they don't seem all that angry.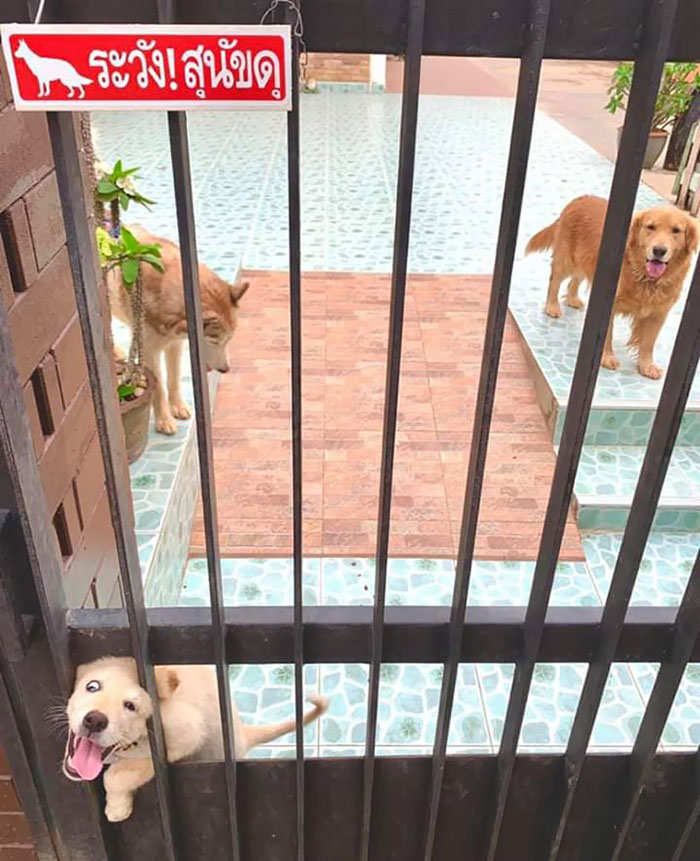 2) It's okay. I'll take my chances.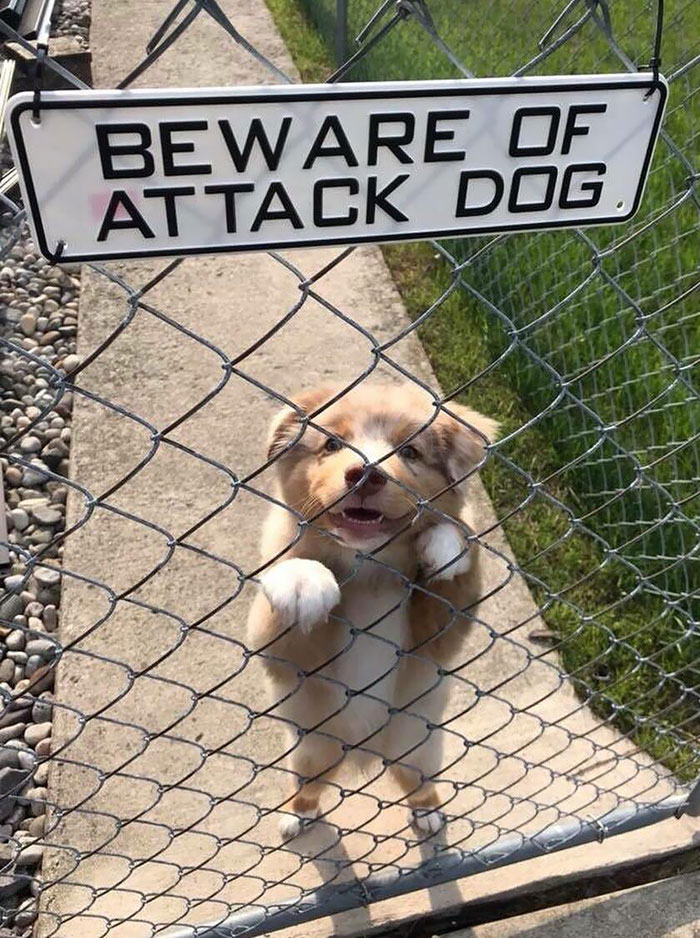 3) 'Beware of dog'. For a minute, I couldn't even notice the dog.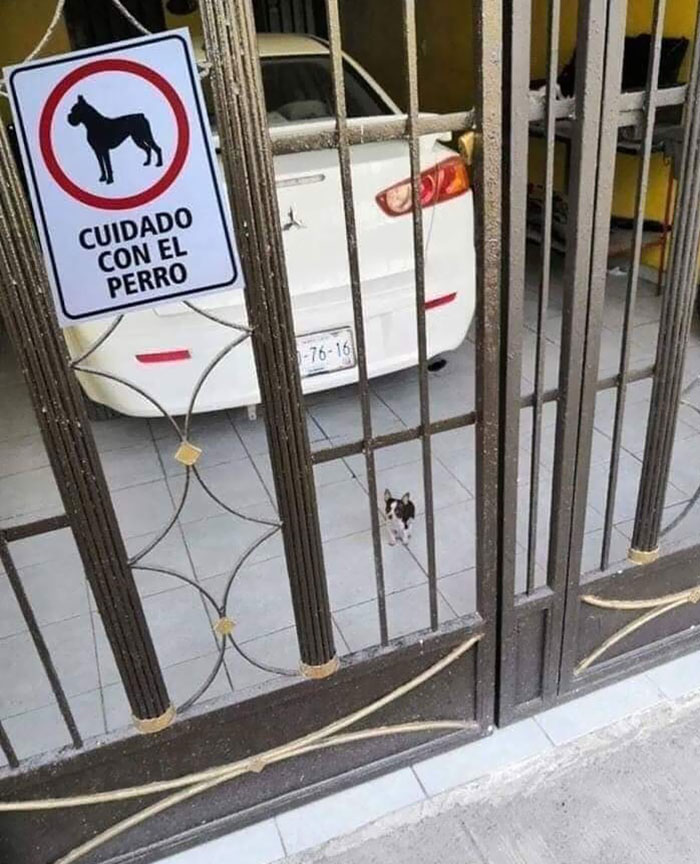 4) I'll lick you to death, hooman!!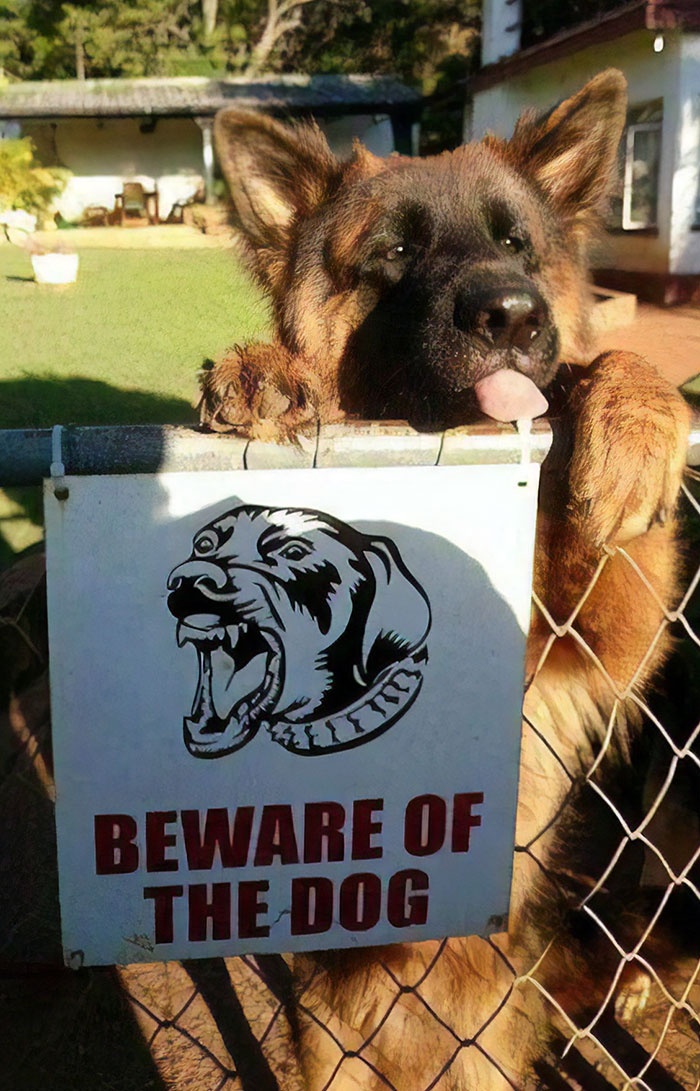 5) Please beware of me.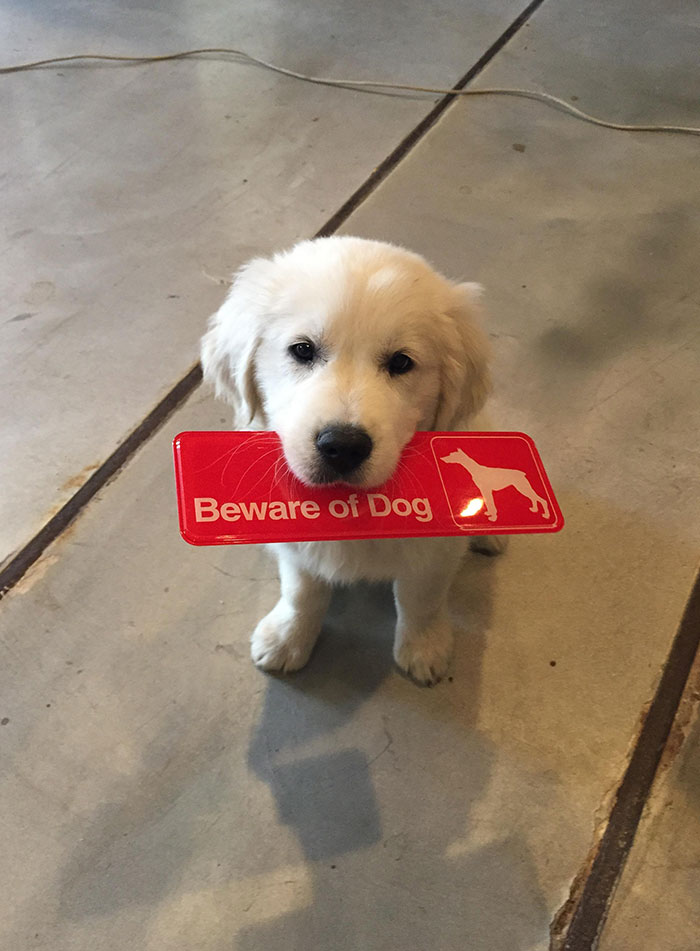 6) I'm not entirely sure what I need to beware of exactly?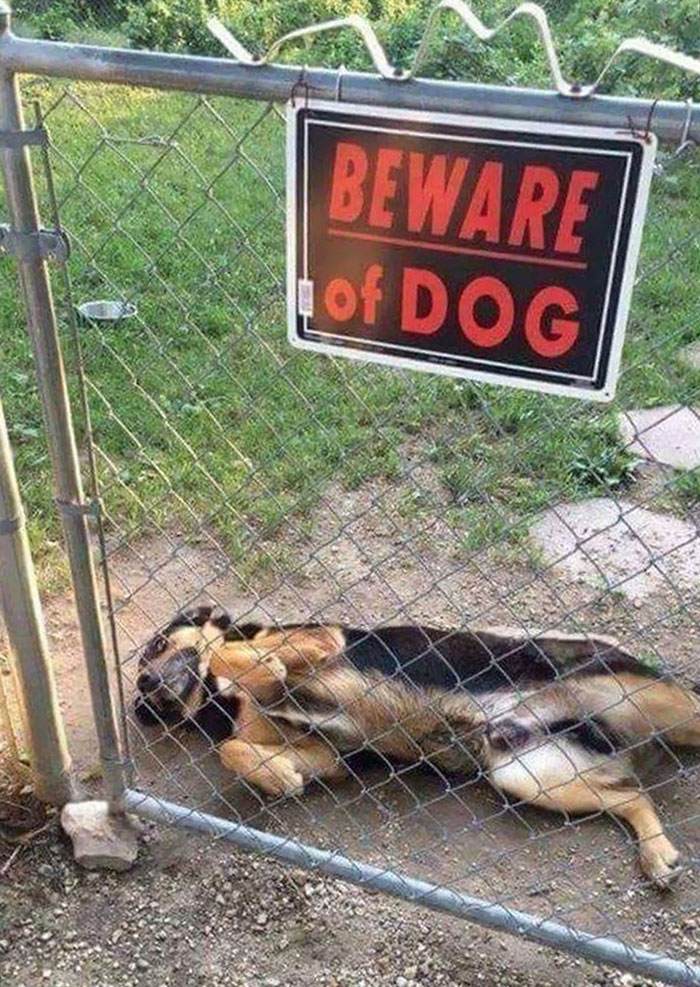 7) No! Open the gate, please.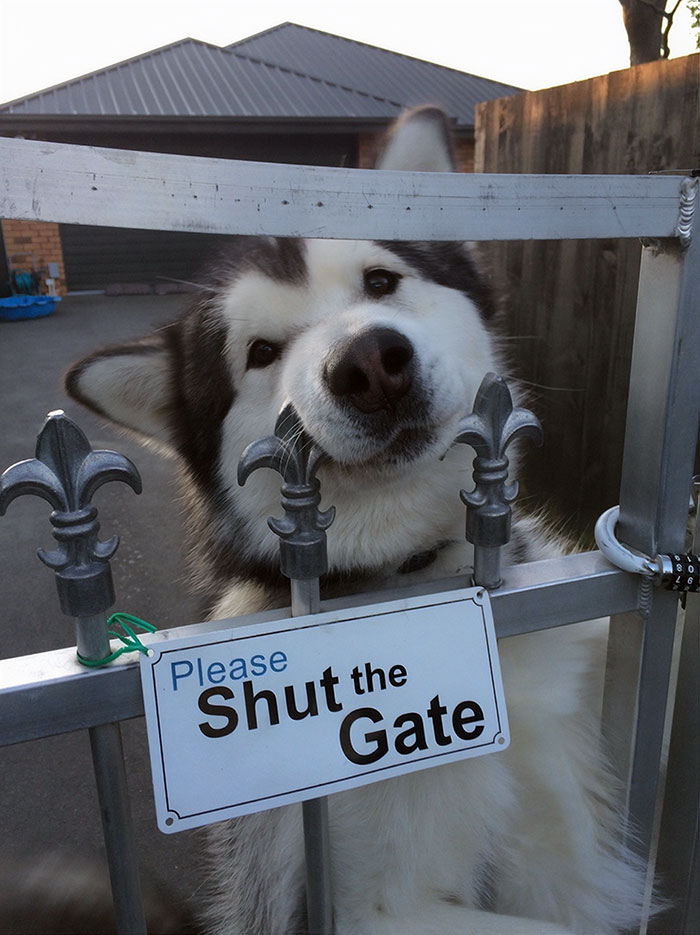 8) Yeah, I wouldn't.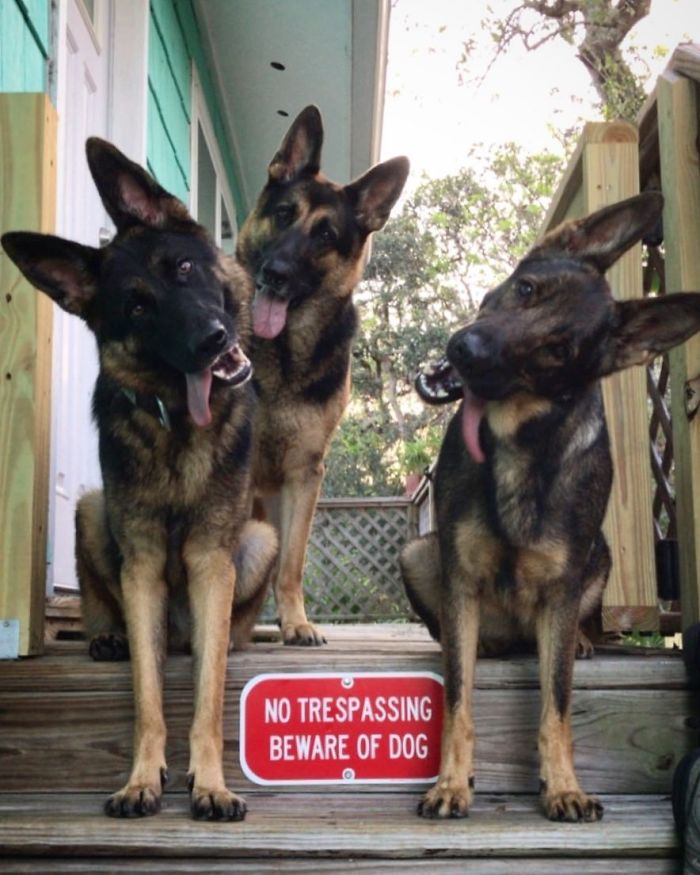 9) This Gorgeous Girl Lives In My Neighbor's Front Yard With A Huge "Beware Of Dog" Sign. The Only Thing I Have To Beware Of Is Spending Hours Petting Her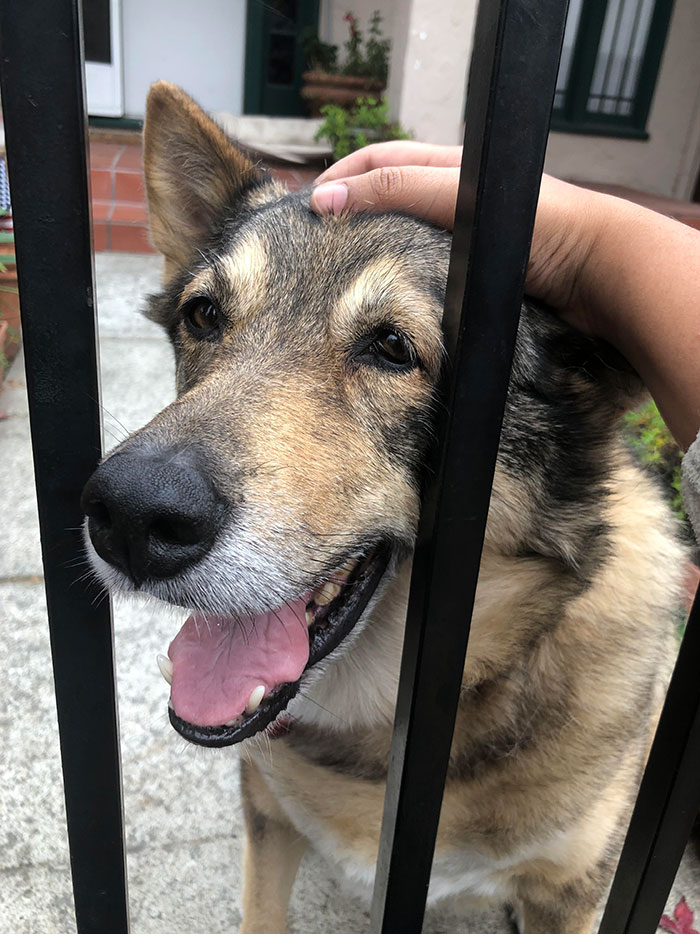 10) Mom Put This Sign On Our Gate, Dad Said It's False Advertising. Look At Me, Would I Not Put Fear In The Heart Of Anyone Who Tried To Enter?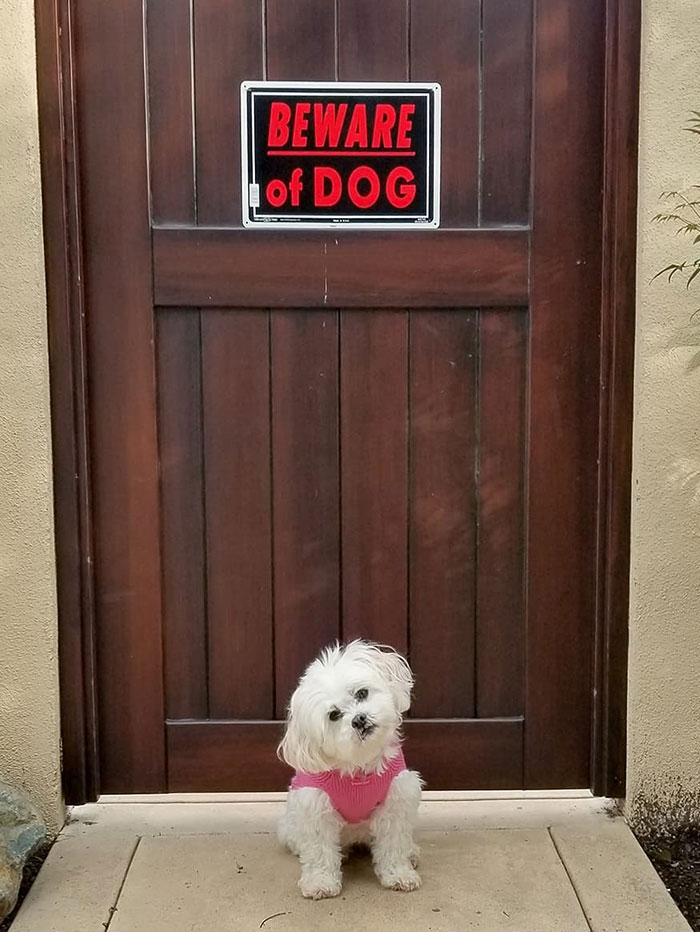 11) Beware Of This Cutie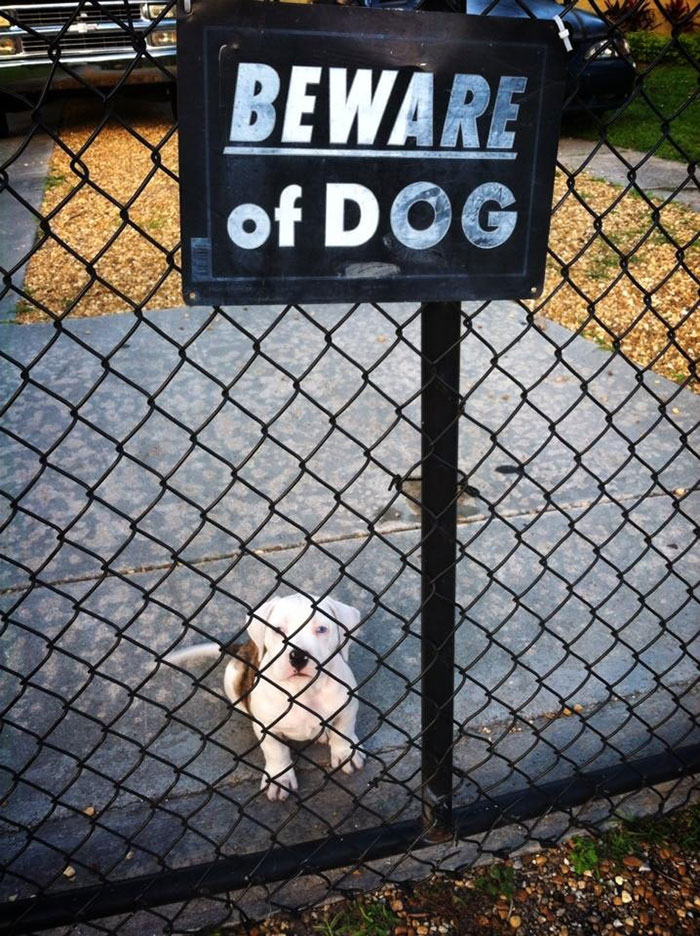 12) The Ferocious Lucy!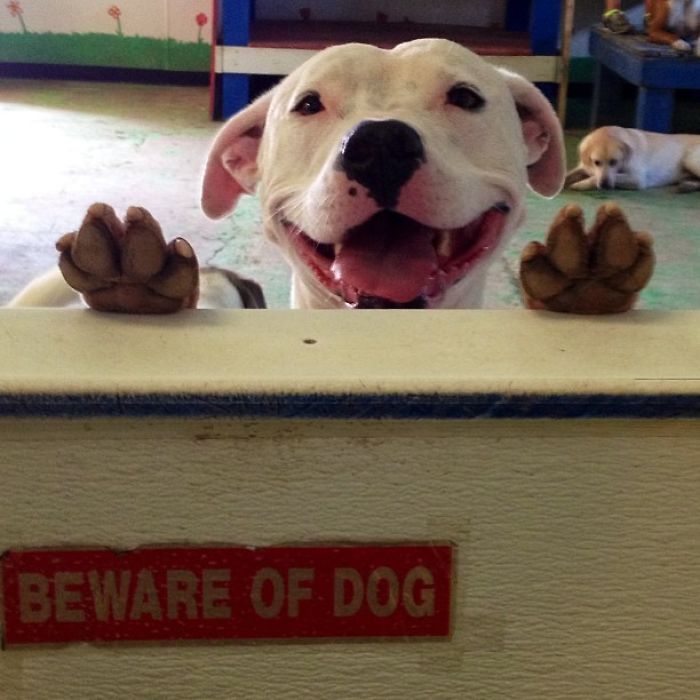 13) Beware Of Dogs. You Have Been Warned. Not Responsible For Injury Or Death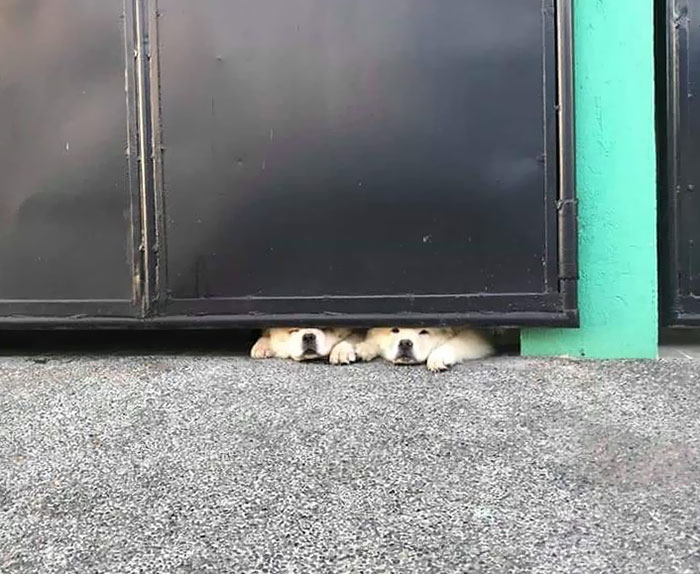 14) The sign doesn't match this dog in any way!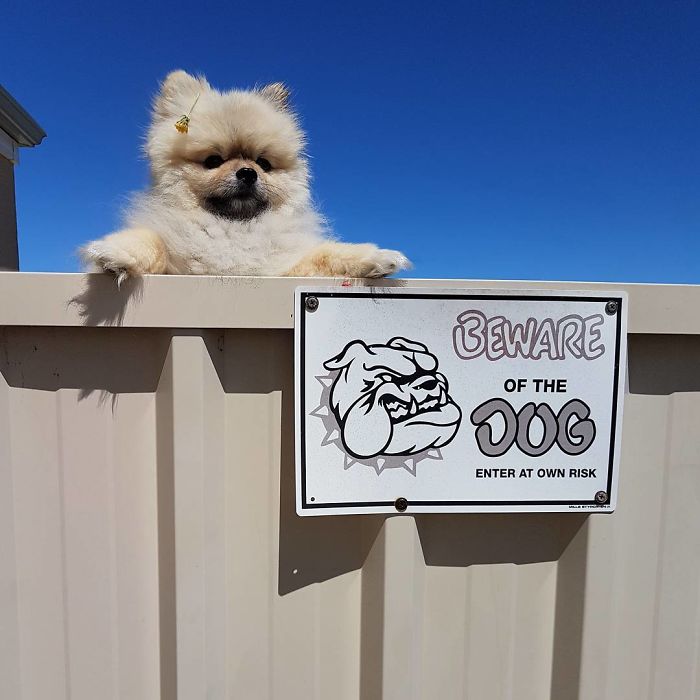 15) He Was A Feisty One! Undid My Shoelaces A Few Times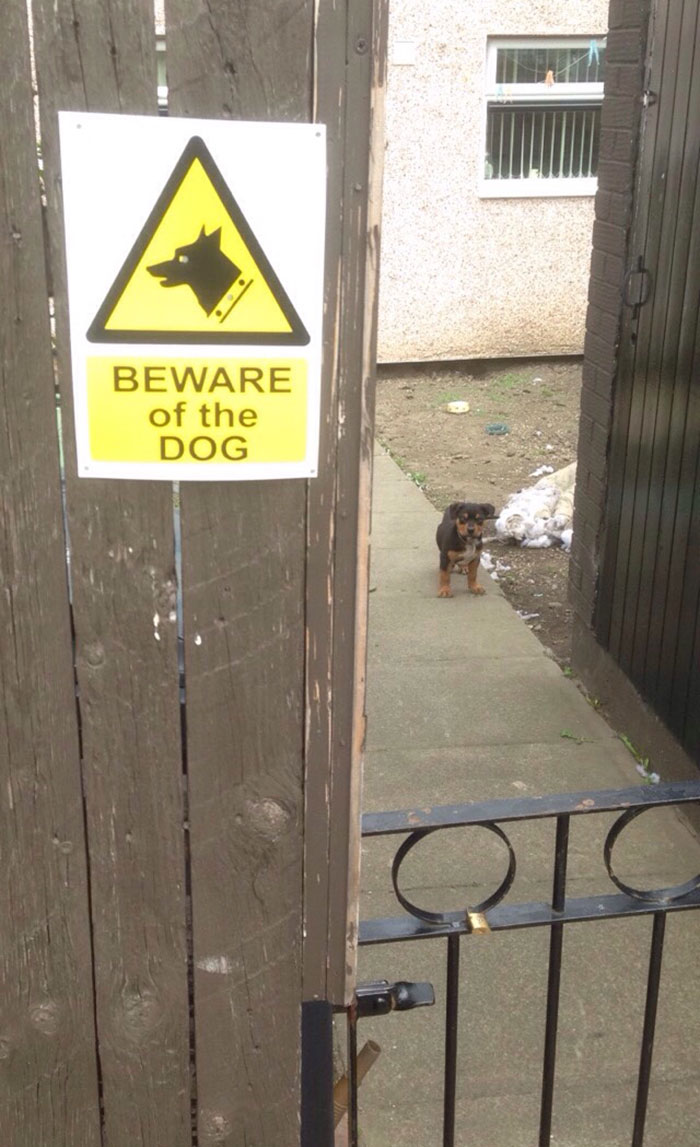 16) Beware of her! She's so dangerous.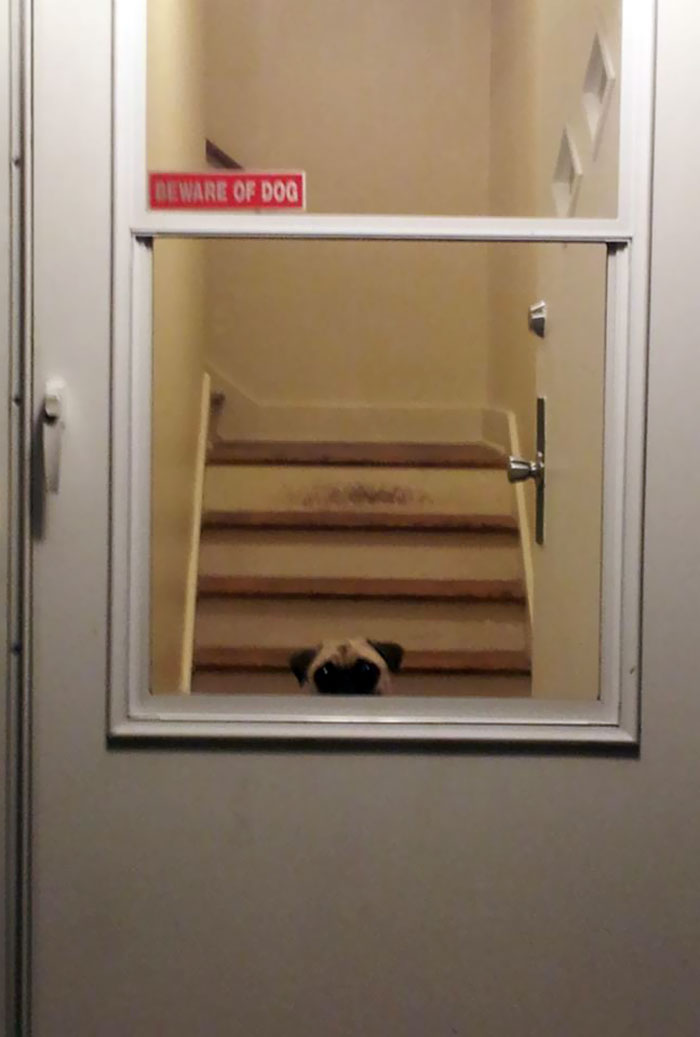 17) Meck-Pomm 2018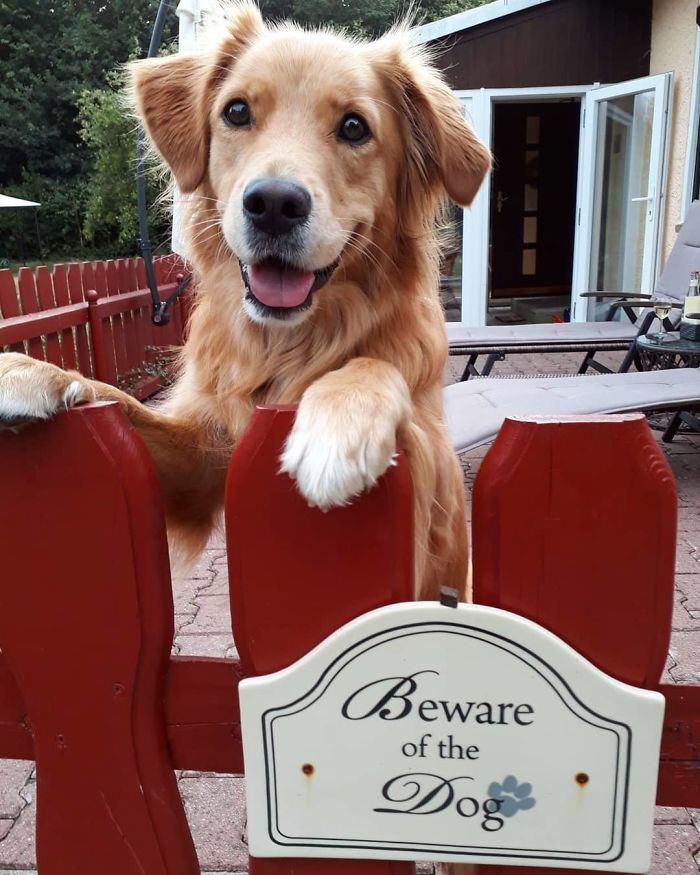 18) Putting on her scariest face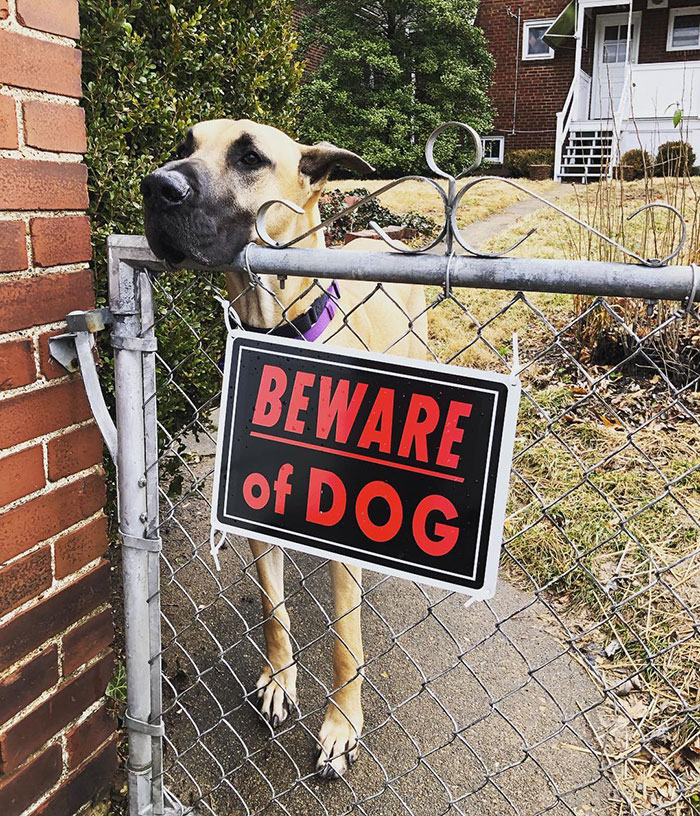 19) Beware of this furry friend.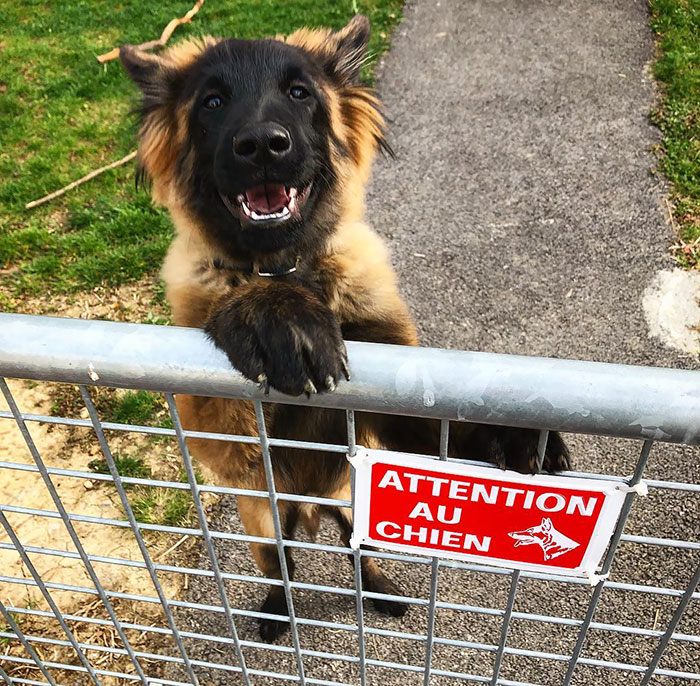 20) Is the dog even aware of his duty?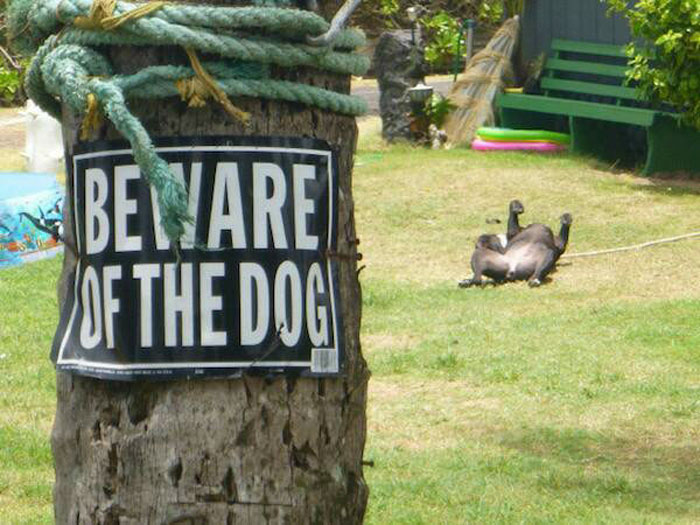 21) They said I'm meant to be scared.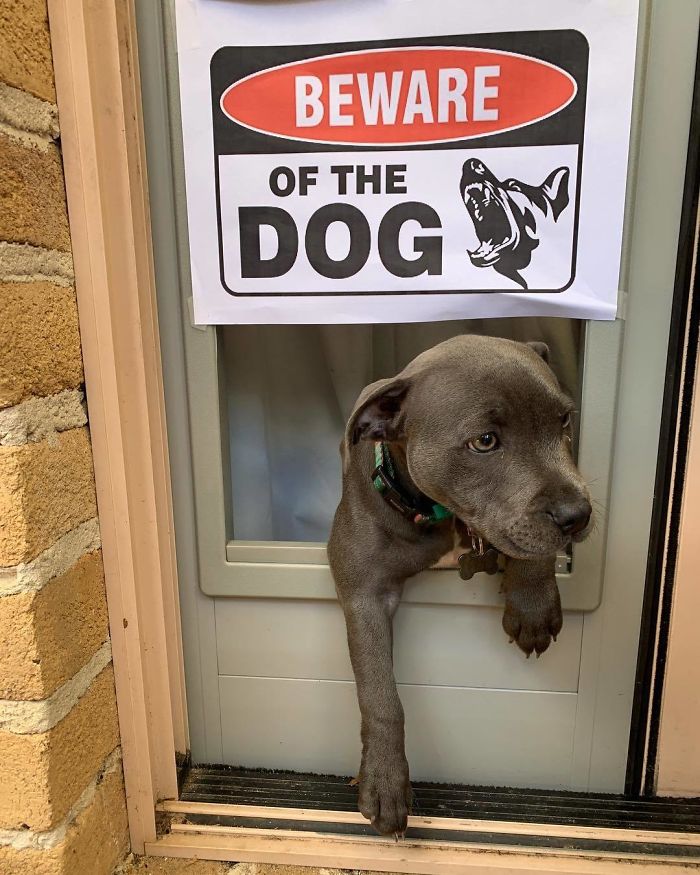 22) Such a scary dog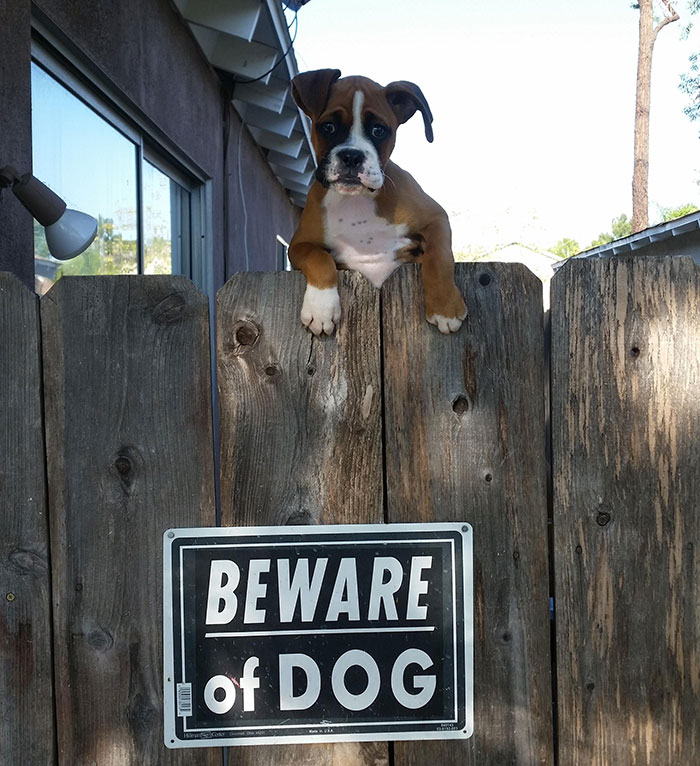 23) Keep Out. Beware Of Dog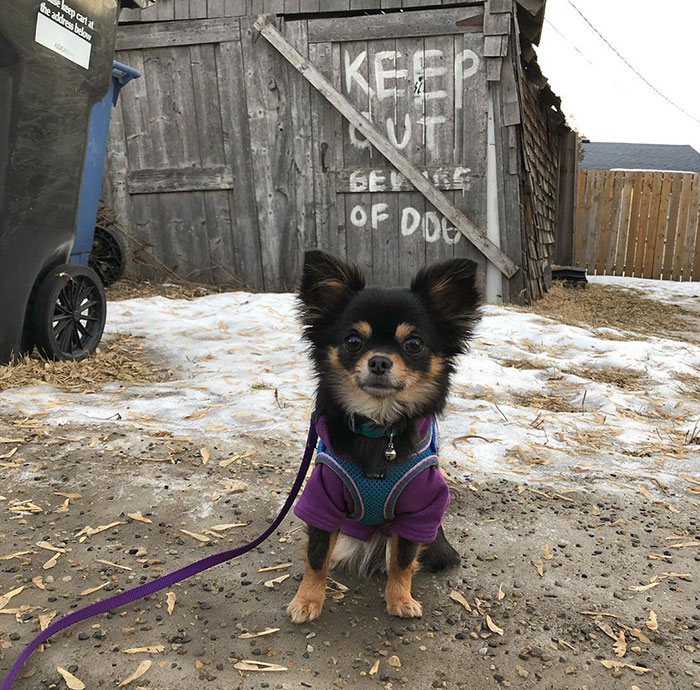 24) "Oh, Hey Burgler, Let's Be Friends! Wanna See Where We Keep The Jewels?"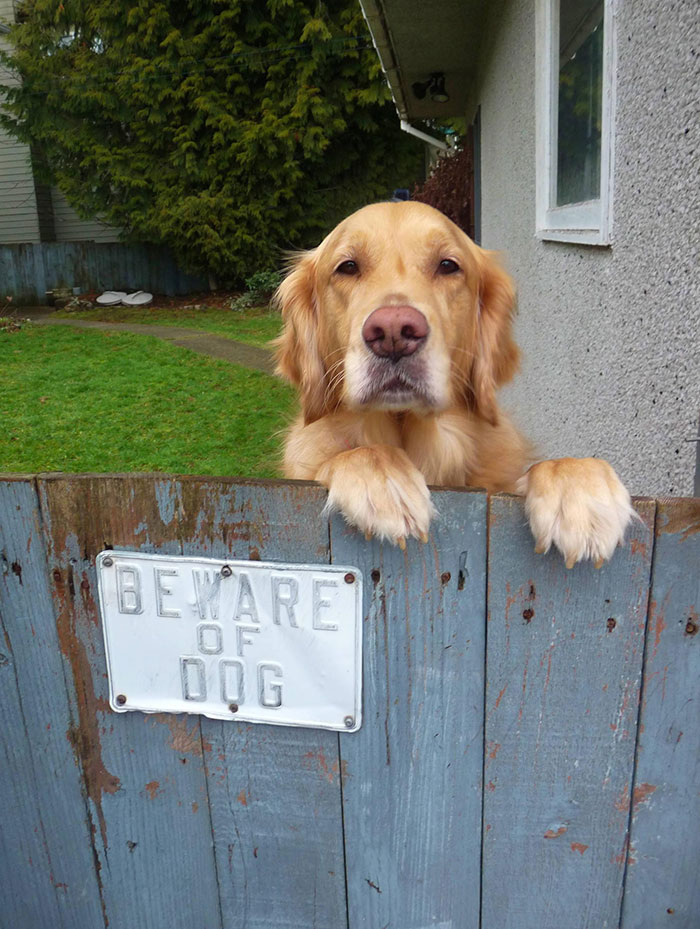 25) Seriously. She's Super Scary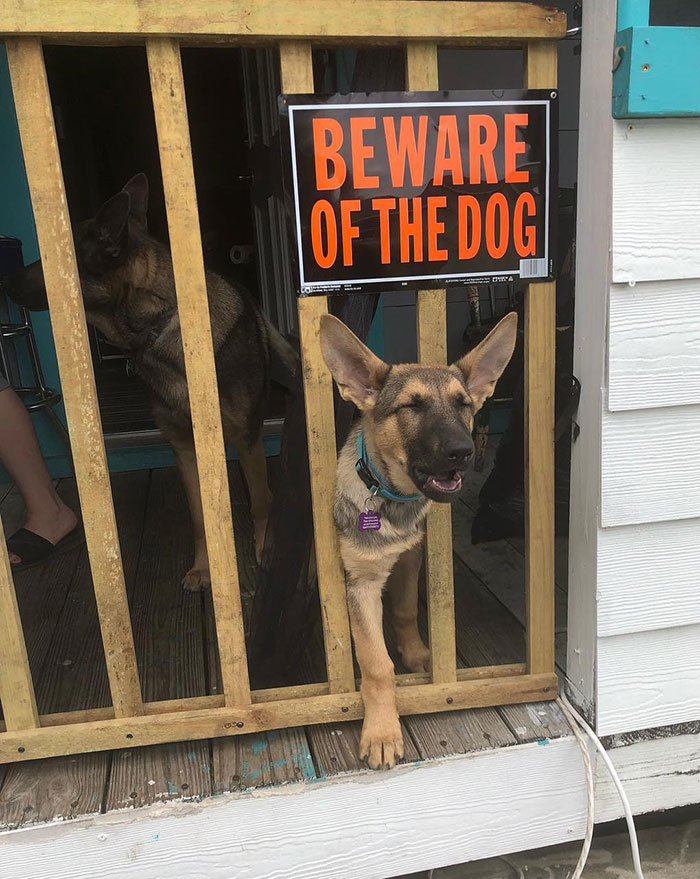 26) I'm willing to take the risk.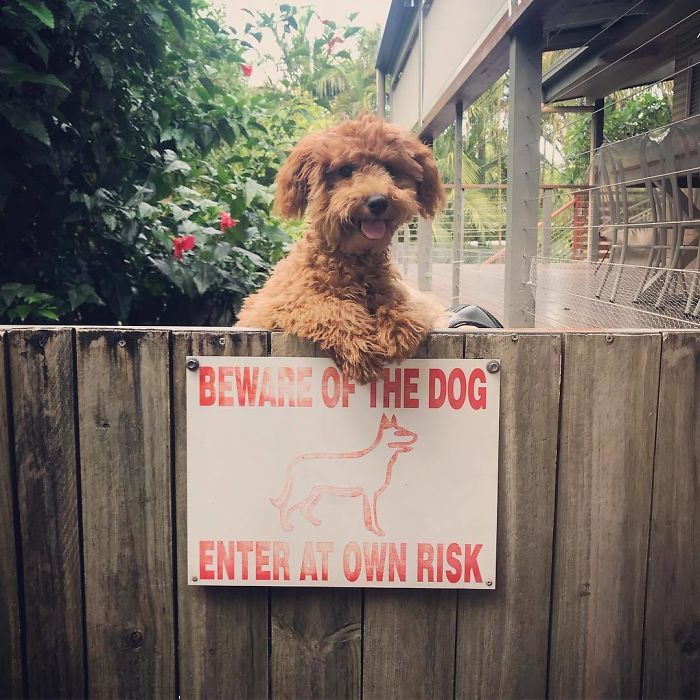 27) No Squirrel Is Safe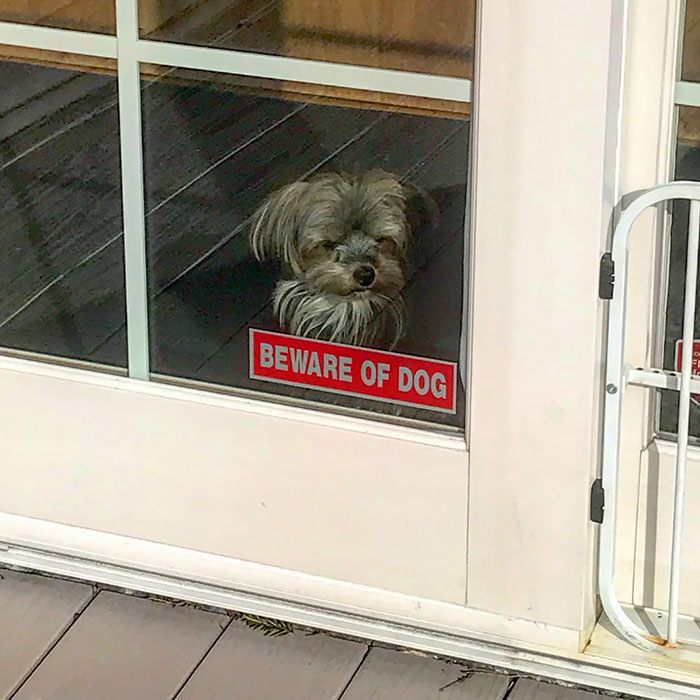 28) Oh Yes… Beware