Can we all just agree to one thing that Irish Wolfhounds are anything but intimidating? Yep, we know their large body size might be a bit scary but C'mon they are simply the best and no one should argue further.
Tracking the history of Irish Wolfhounds, we found that this amazing doggo breed is from Ireland. And they are best known for their hunting abilities. But you don't have to worry because these cuties want nothing but your love, attention, and of course food!
Wait, what? You don't believe that. No worries- we have got the proof. So stay tuned!
Warning: The pictures are too cute to handle so scroll on your own risk! (WINK-WINK)
#1 – Murphy At 8 Months, He's Now 4 Years Old And 165lb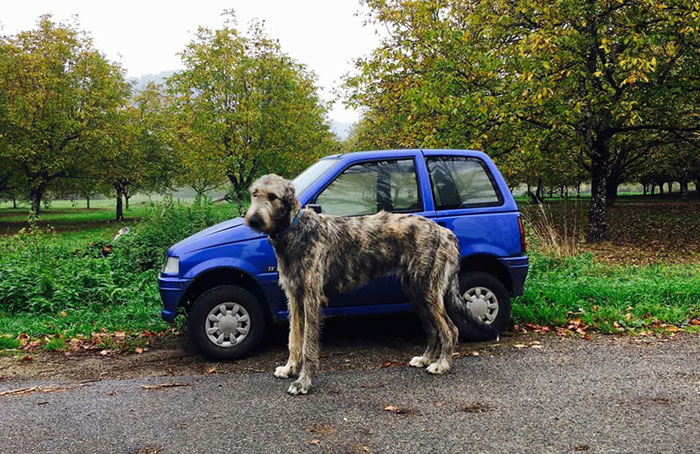 #2 – Big Ron And Big Ern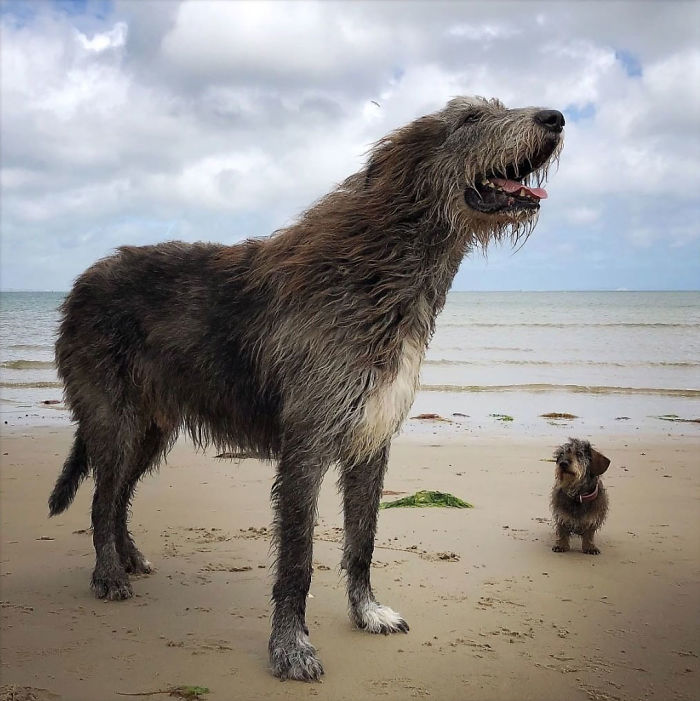 #3 – Christmas Morning Pjs

#4 – Throwback To When The Grass Was Green And It Was Just Her And Him

#5 – Manager Amber Is 5ft… Moose Is One Big Boy!

#6 – Photobomb of the year

#7 – My Irish Wolfhound, Sitting On Grandma's Lap. He Has No Idea How Big He Is

#8 – If Lincoln can't be a couch dog then she will be a floor person.

#9

#10 – Me And Auntie Terri

#11

#12

#12

#14

#15

#16

#17

#18

#19

#20

#21

#22

#23

#24

#25

#26

#27

Don't forget to share these adorable pictures with your loved ones!