Tell us one thing- what are golden retrievers famous for? Yes, of course, for being smart, intelligent, and gentle. But we are talking about something else. So think harder. Did you find the answer? No? Ok, it's sleeping. We know you might say that this dog breed is one of the most active breeds. Well, they are. In fact, golden retrievers are bird dogs at heart. That's why they like to swim and the game of fetch. But they sleep A LOT. And they look so cute when they are asleep because they doze off on each other. (Aww). To show you this, we have got some pictures. 
The golden retriever sibling trio Bodie, the golden brown; Riggs, the little one; and Charlie, the light blonde, love to sleep on each other. Charlie is the eldest one aged 4 years, Bodie is 3-years-old, and Riggs is a 2-months-old small baby. And these cuties like nothing more than sleeping. 
If you are wondering why golden retrievers are sleeping on each other, here's the answer. See, they are doing it not to look cute but to feel protected and comfortable. They like it when they are near each other. But what this trio didn't know was that they ended up looking adorable without even trying. 
Scroll down to see the heartwarming pictures of Charlie, Bodie, and Riggs sleeping together (or we can say, sleeping on each other).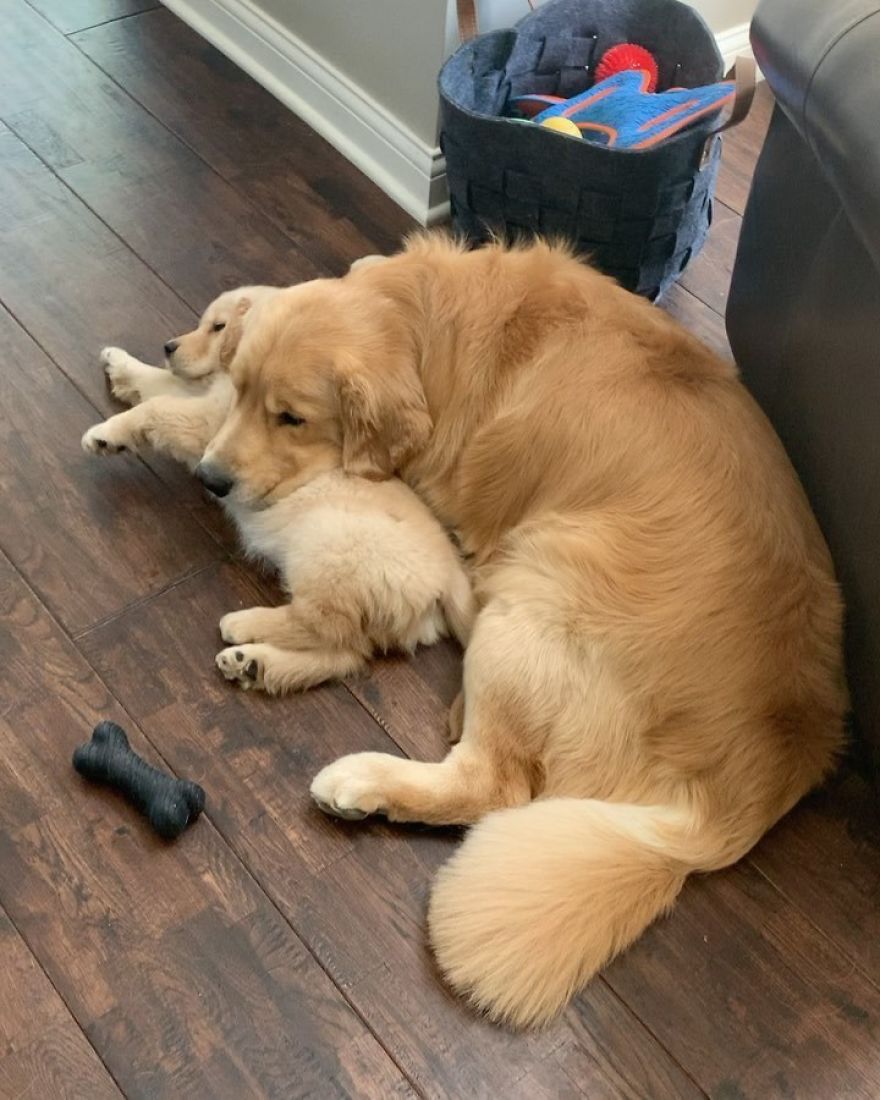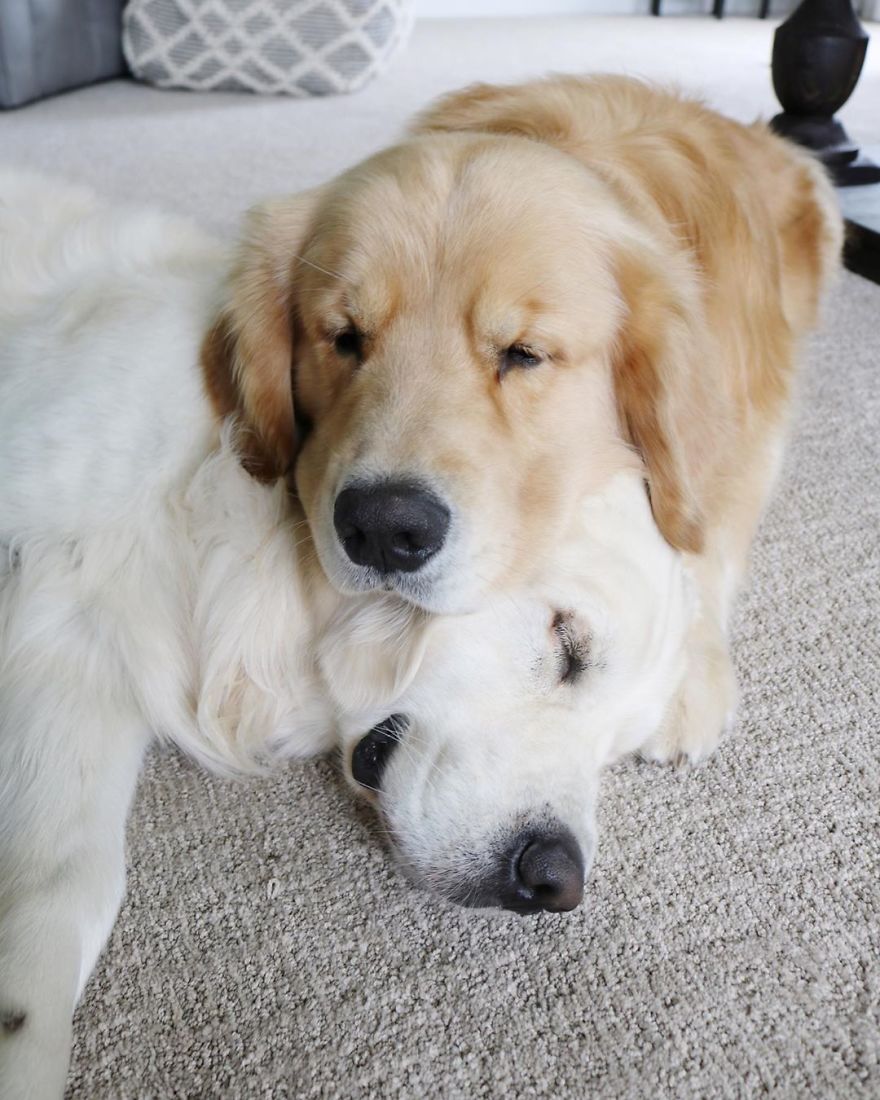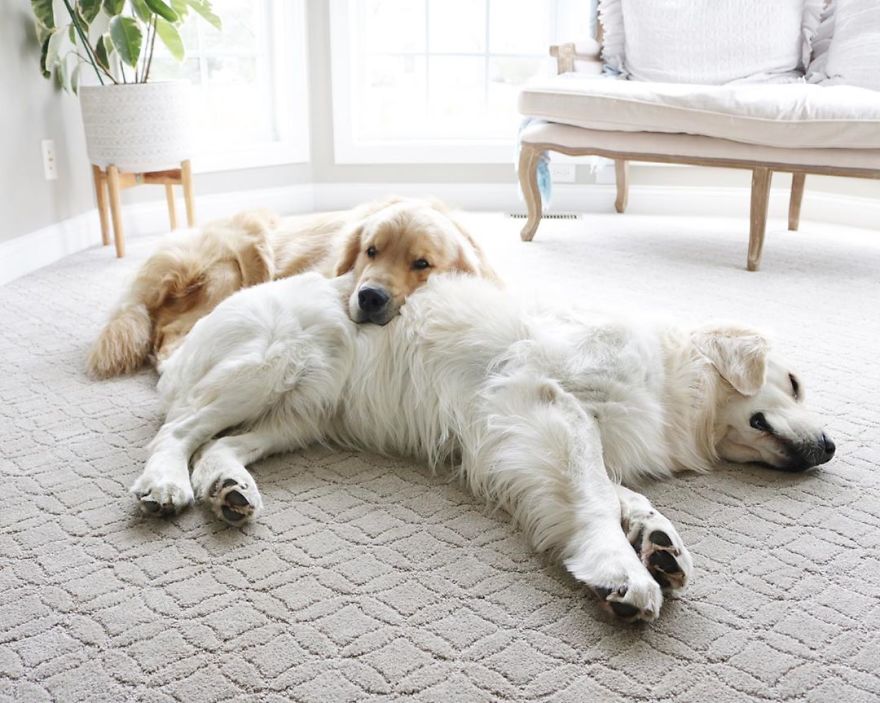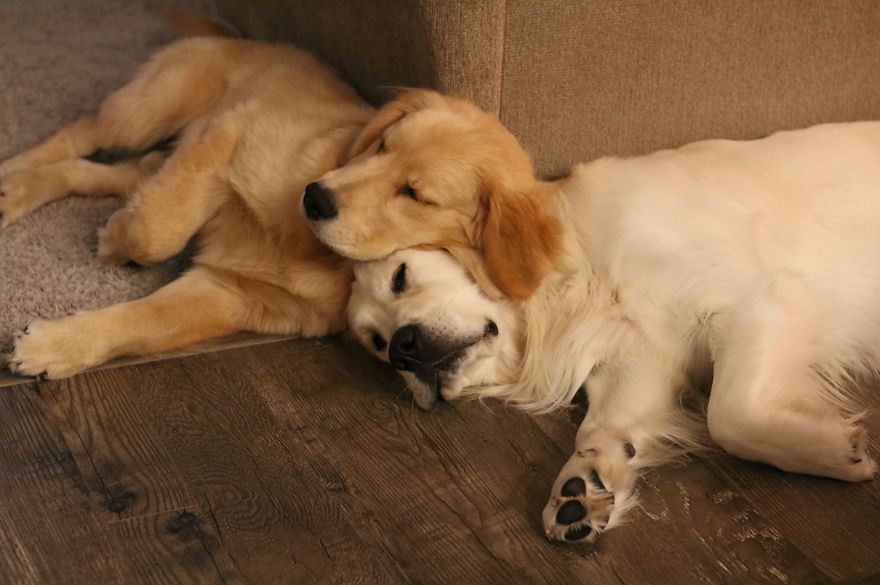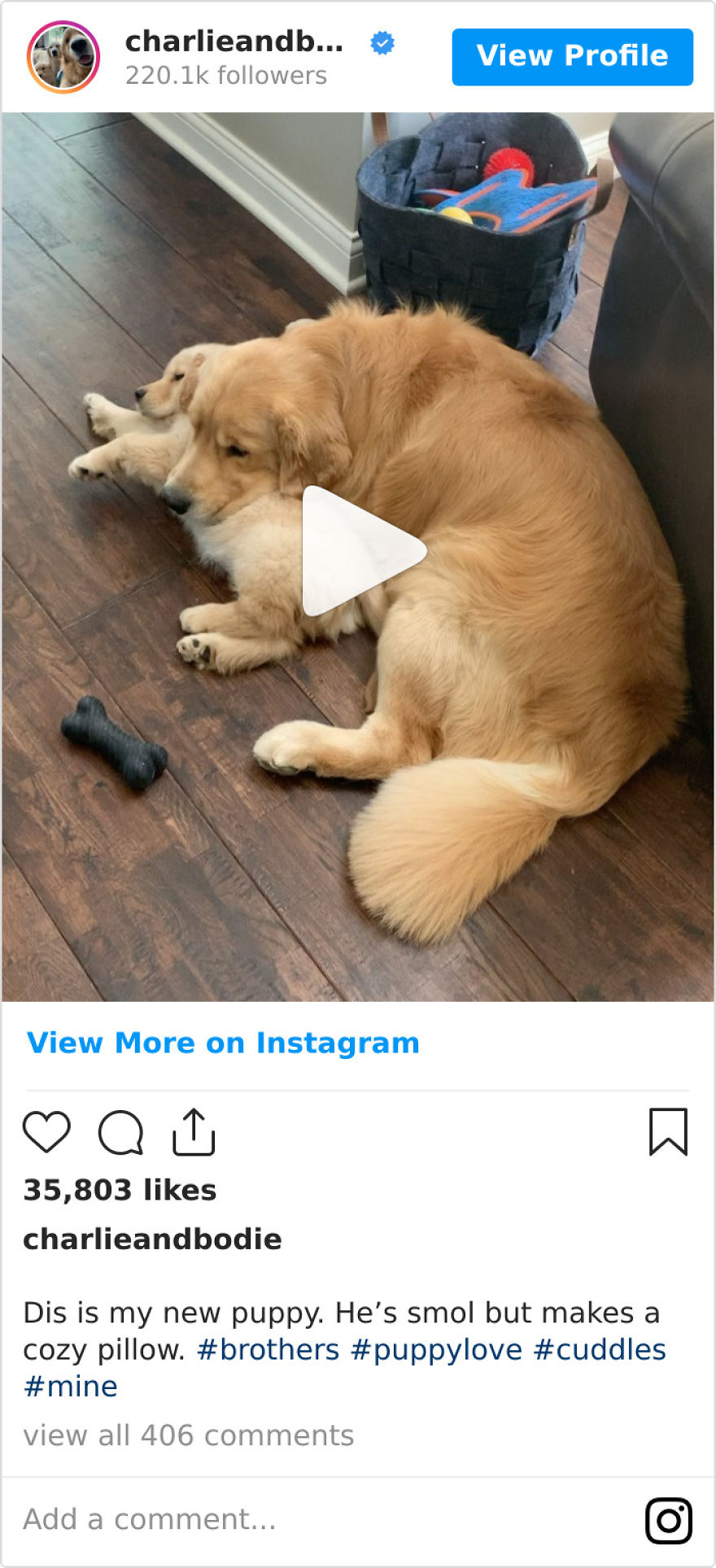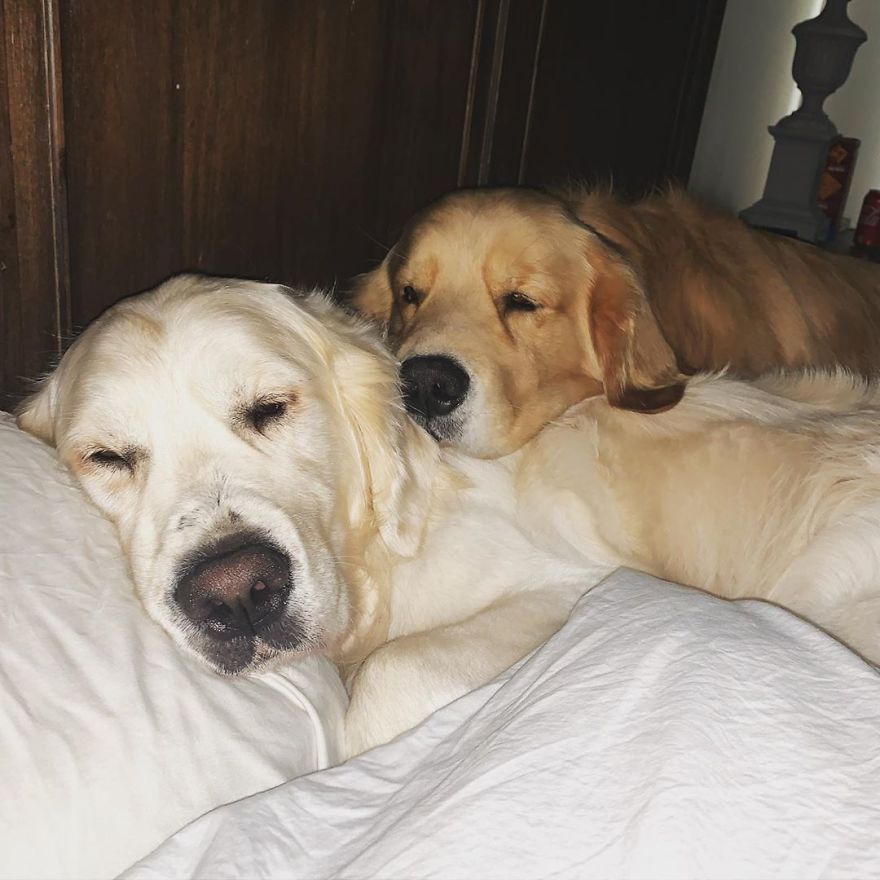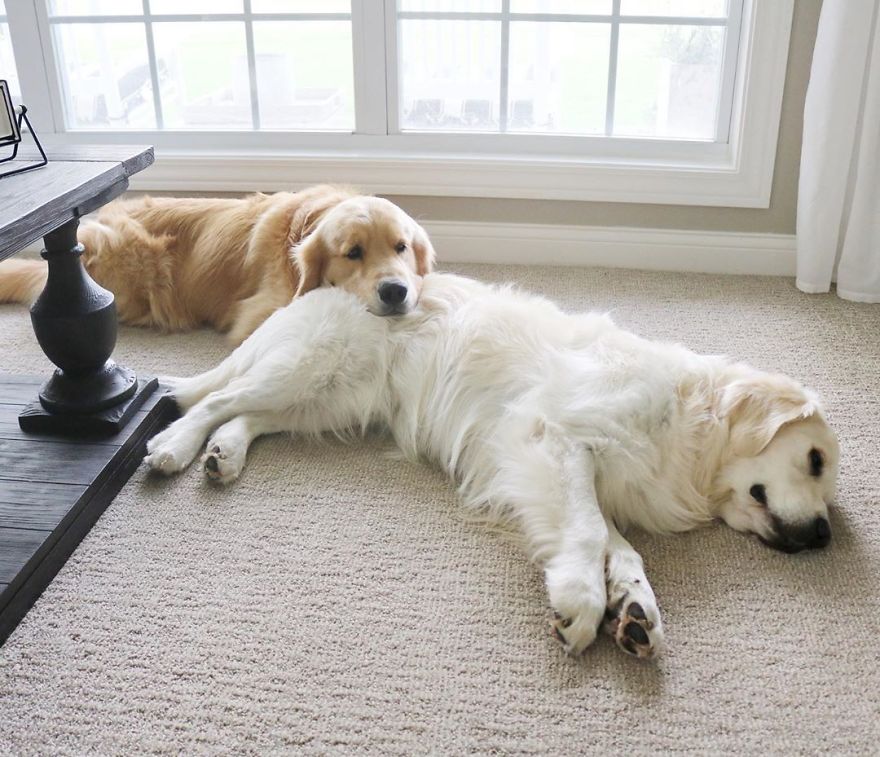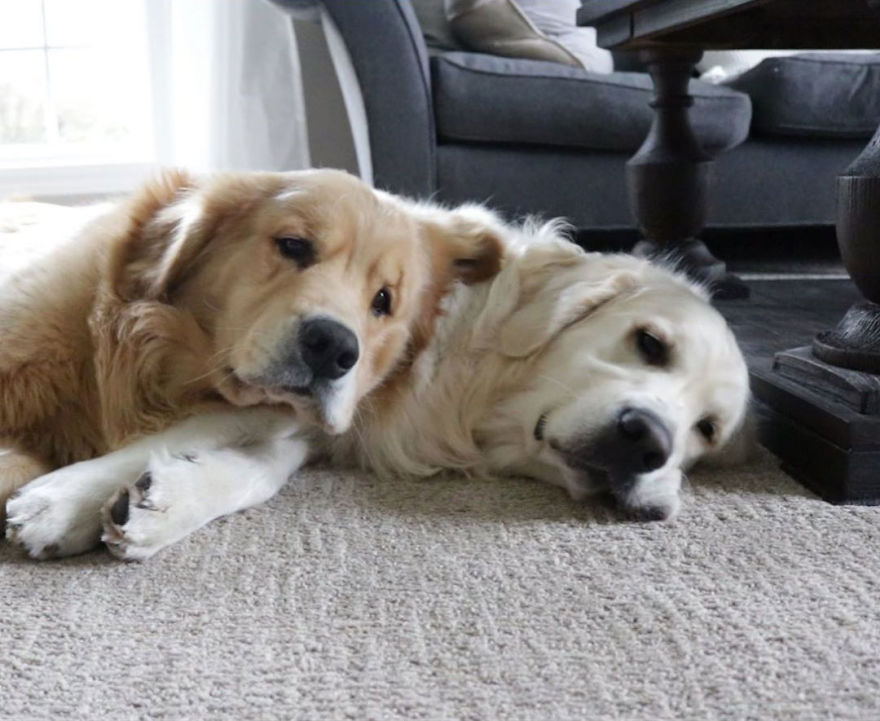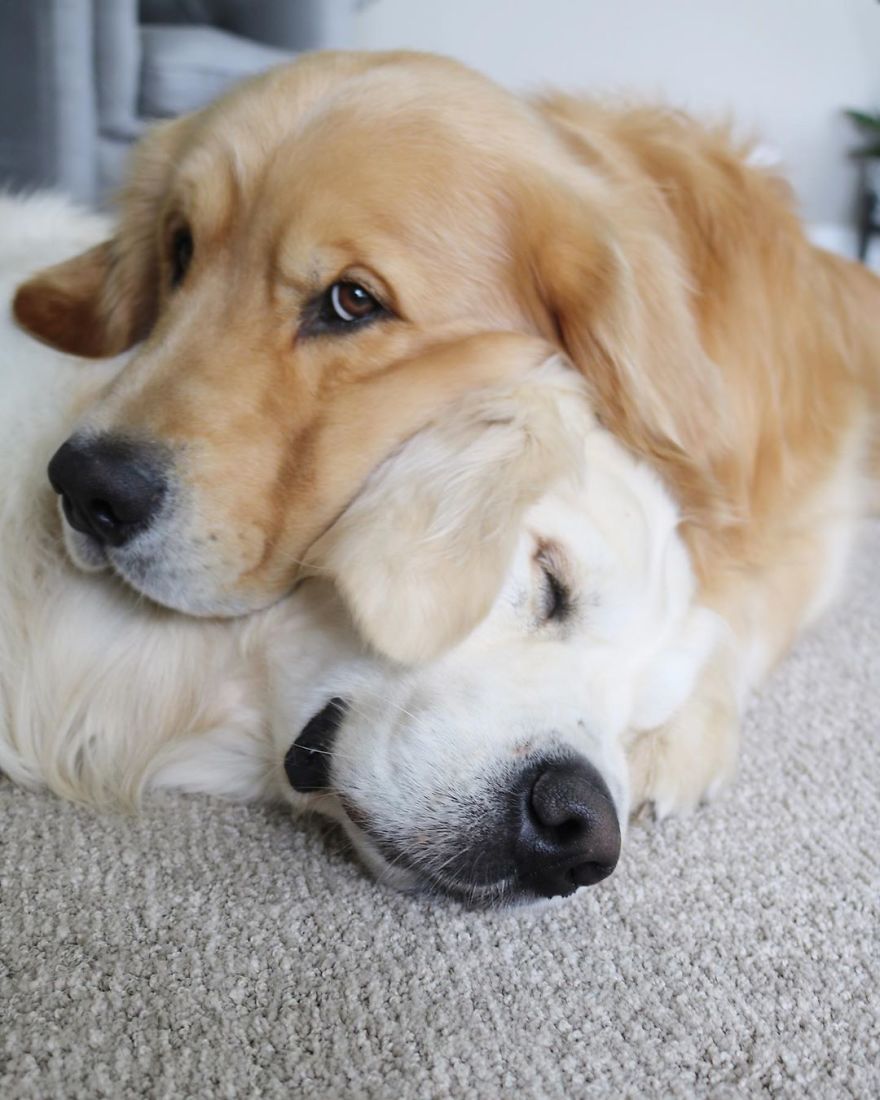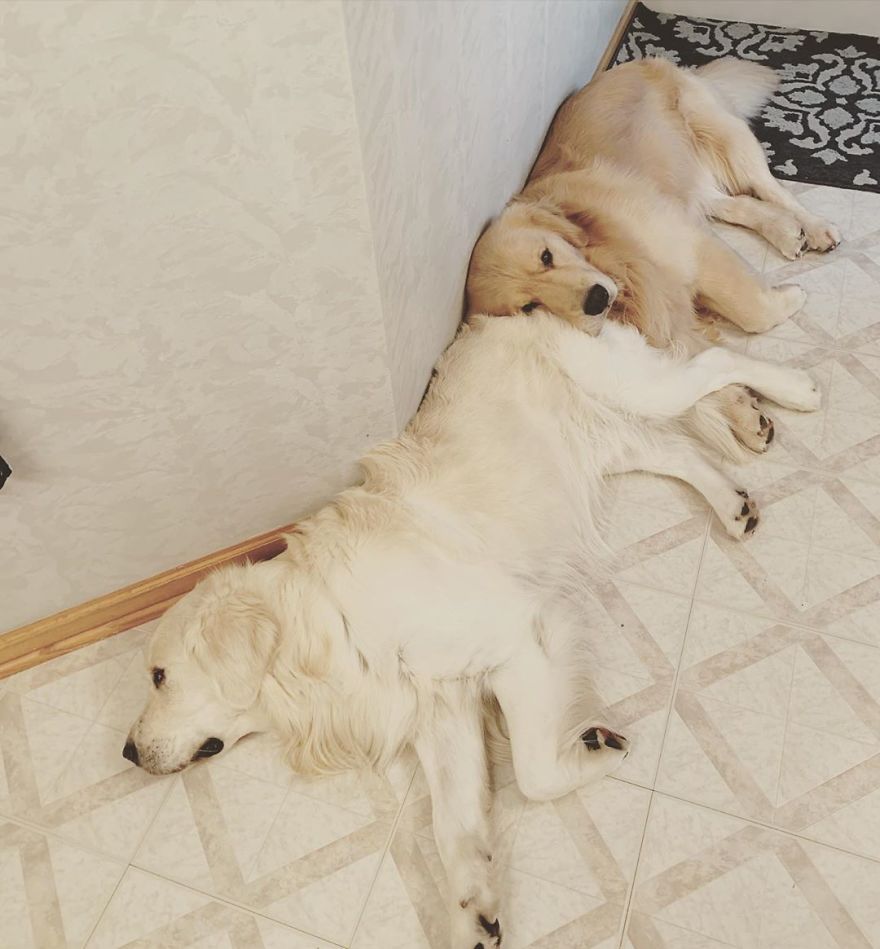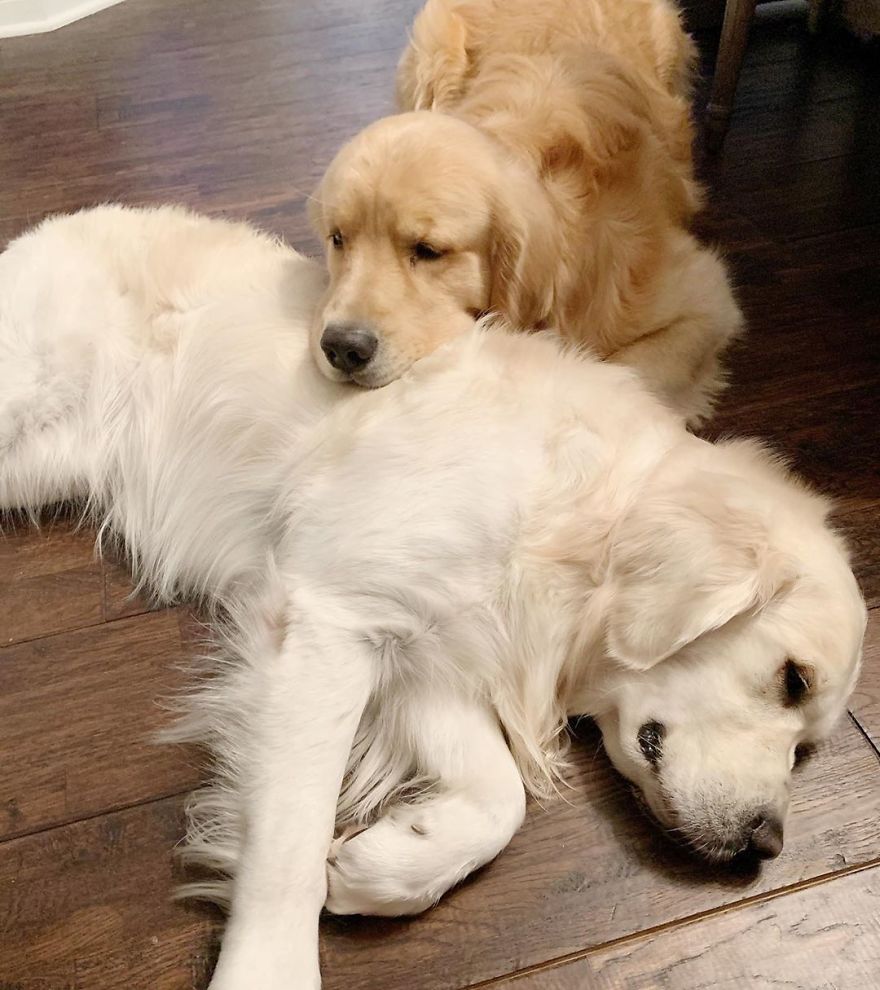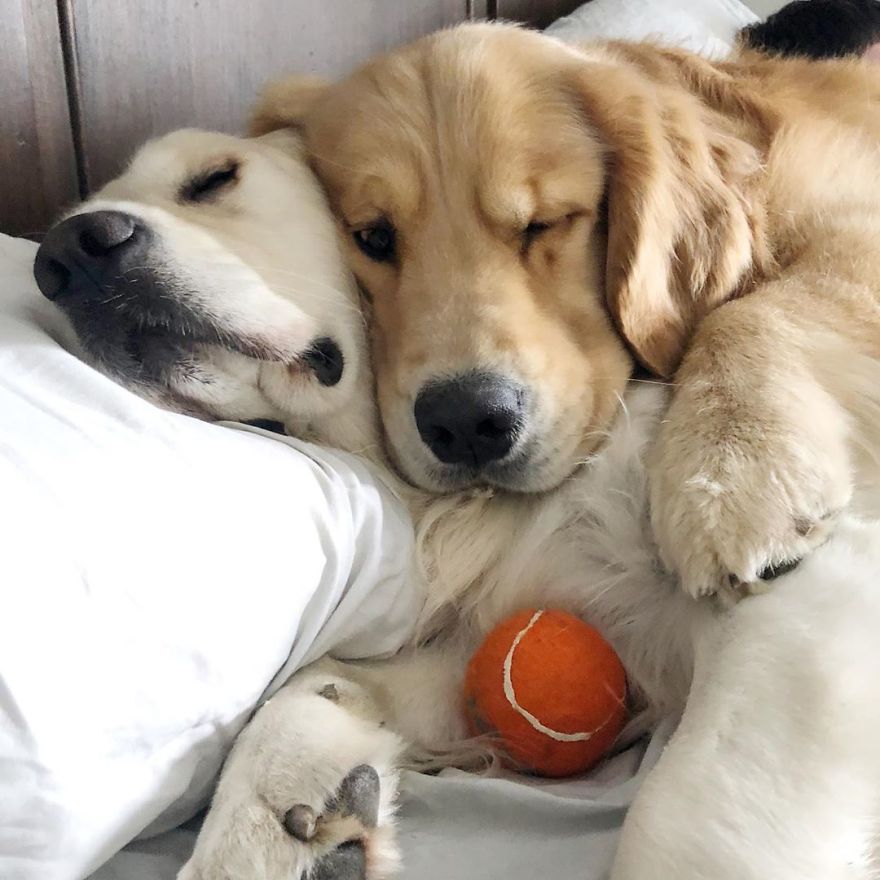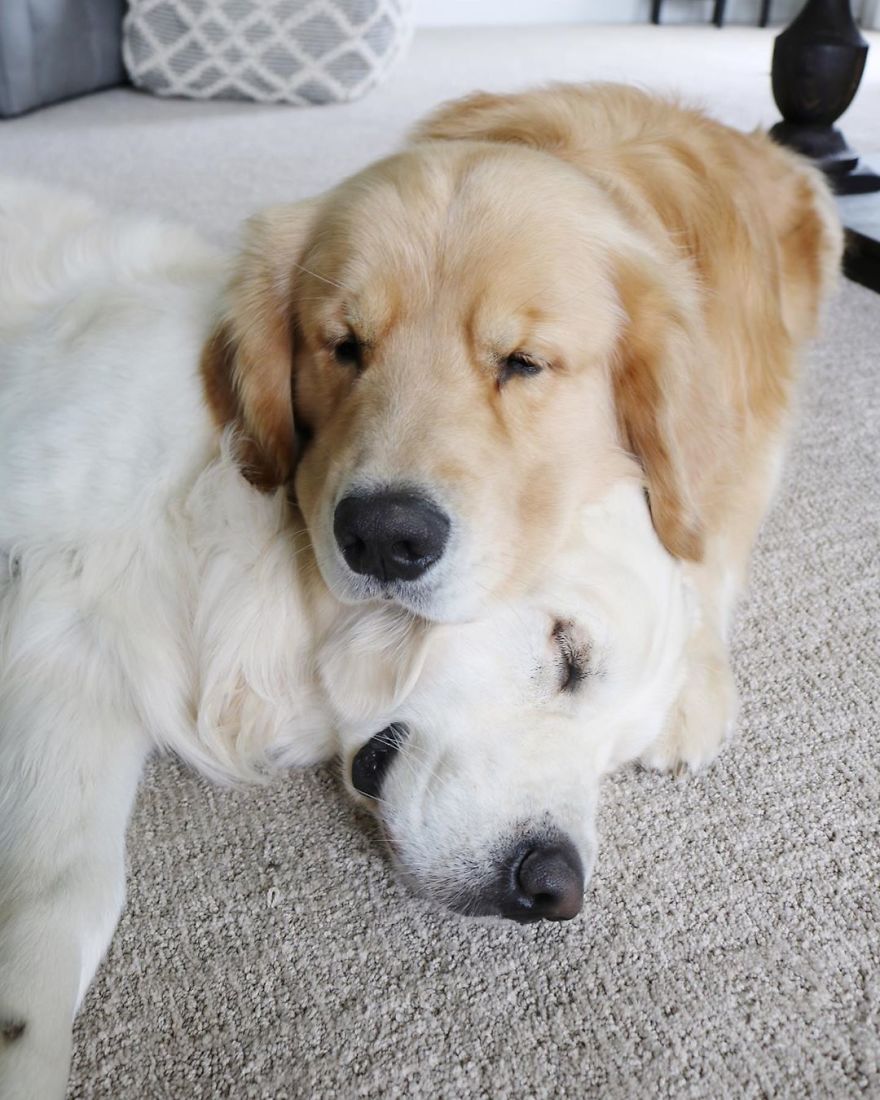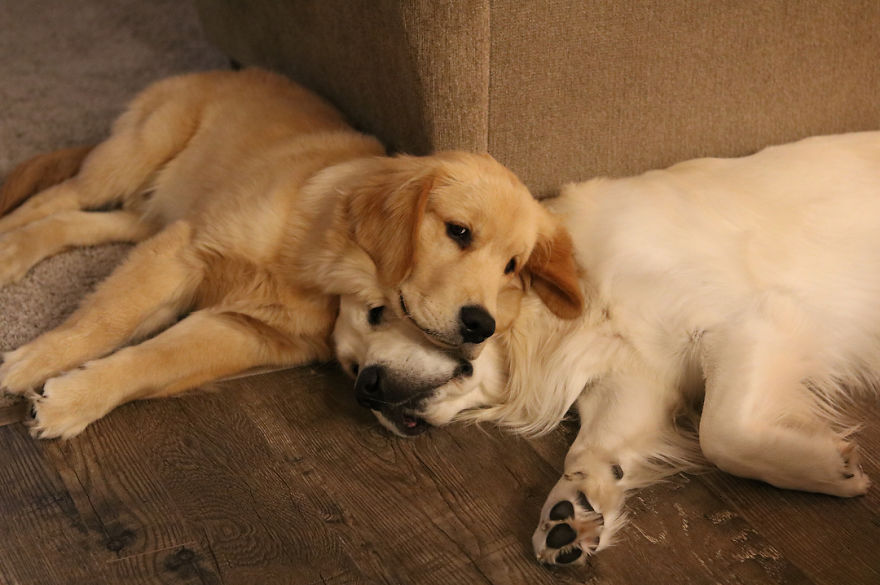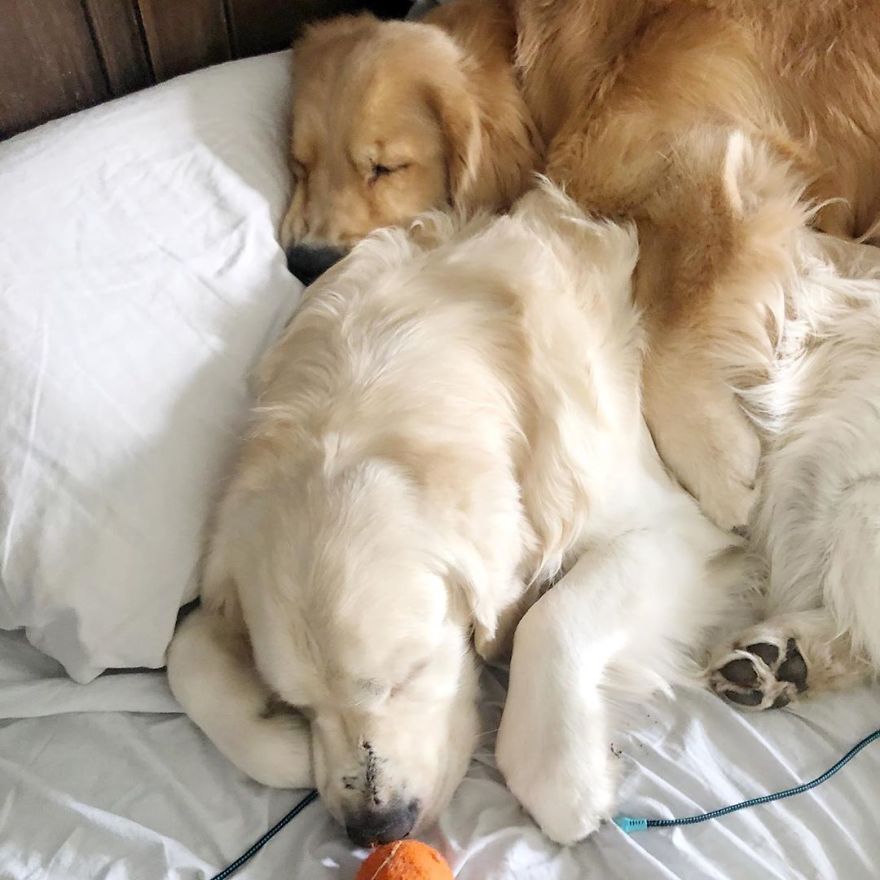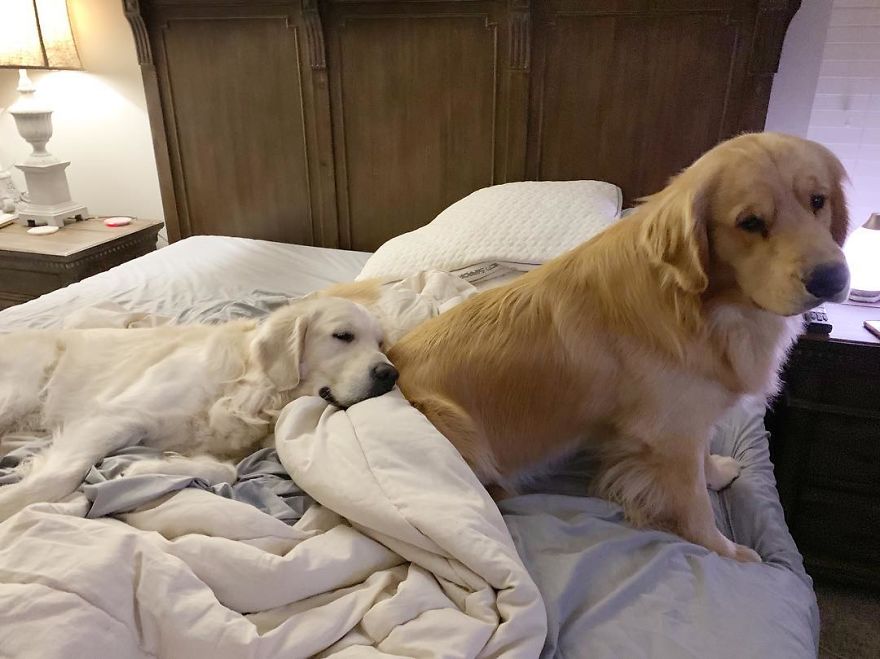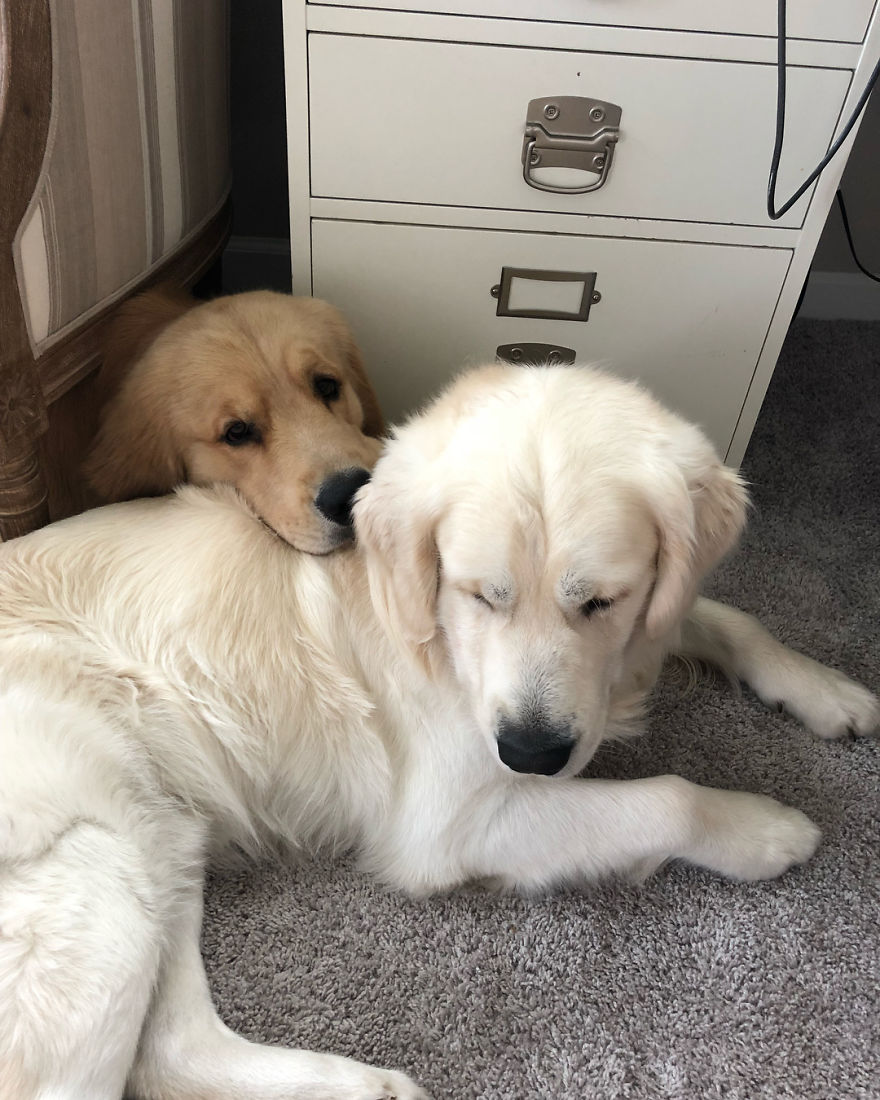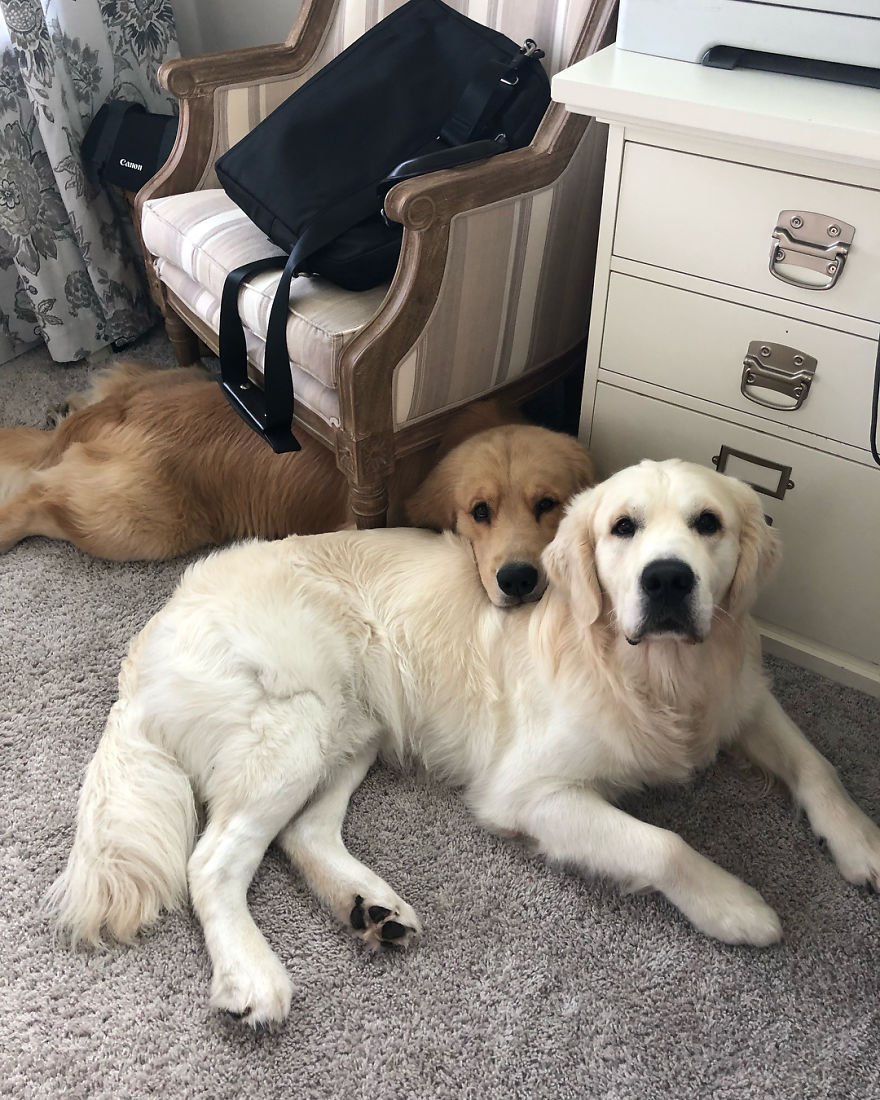 They sometimes use human pillows too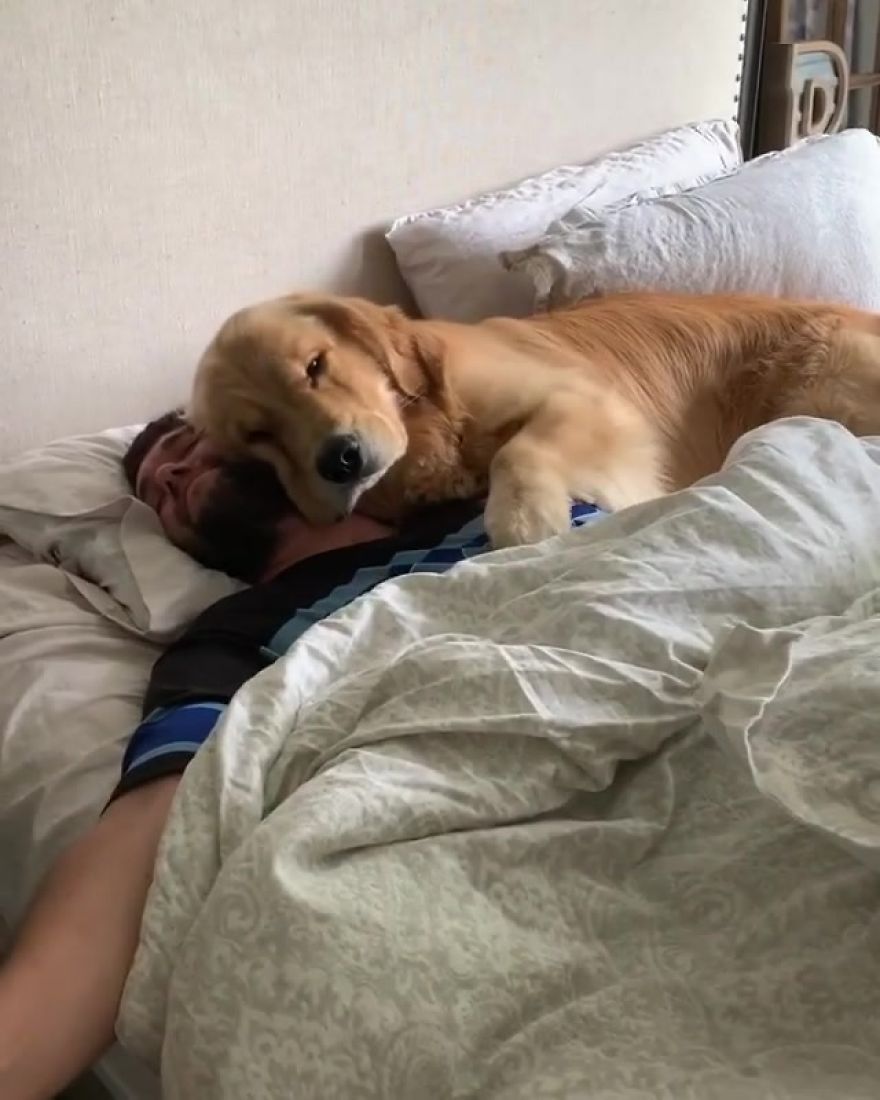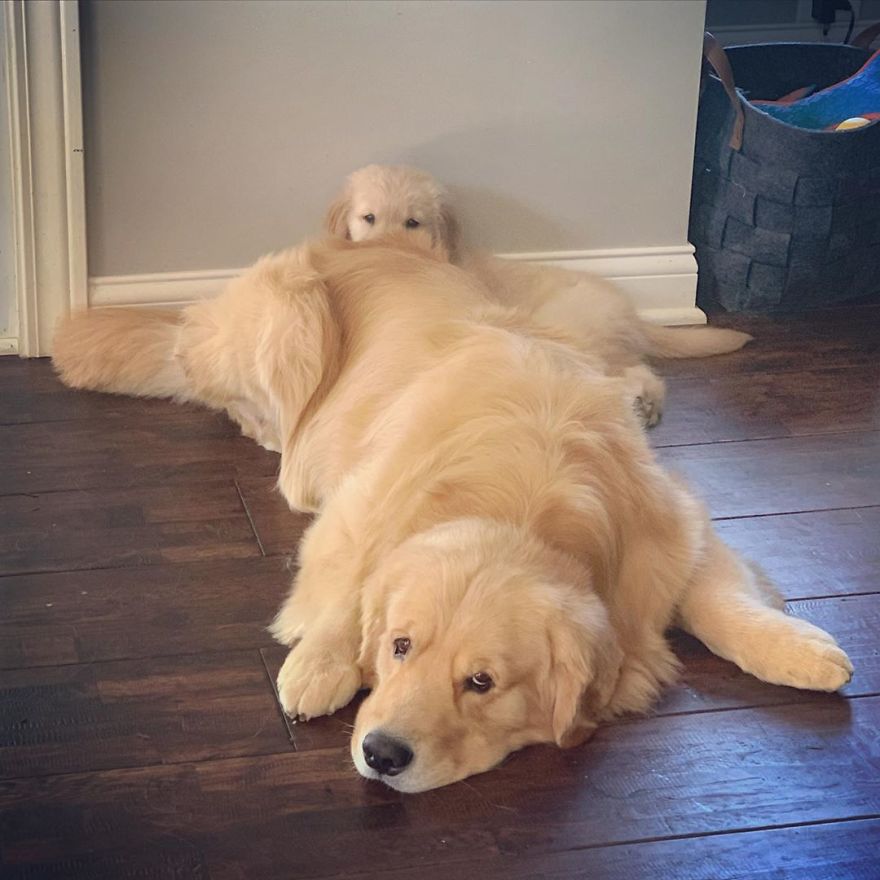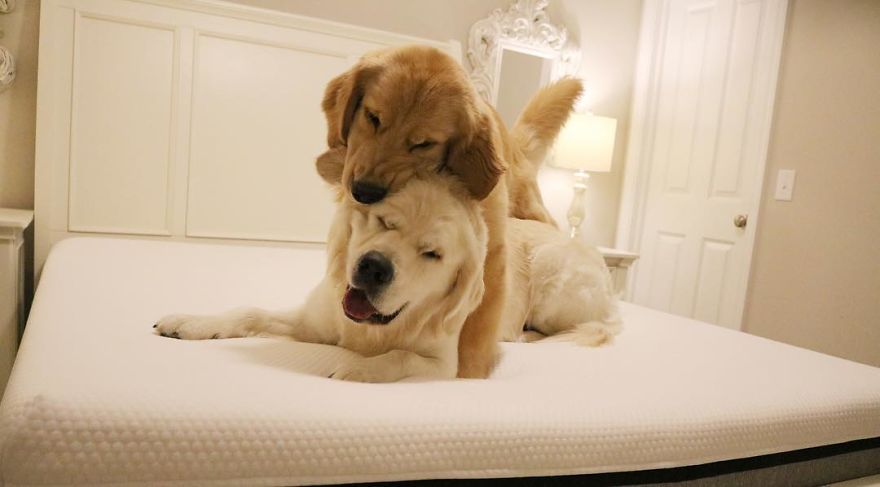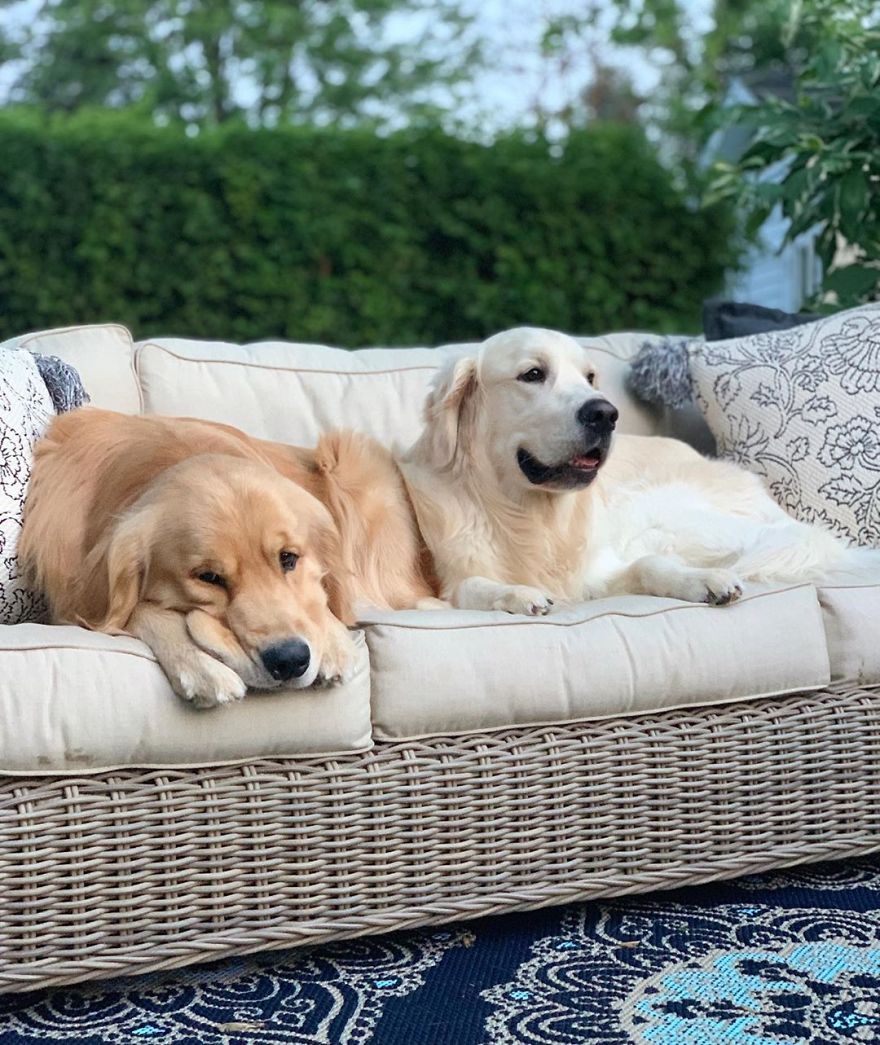 If your golden retrievers also love to sleep on each other, don't forget to share the pictures with us in the comments section.