Proyecto 4 Patas is an animal protection NGO from Buenos Aires, Argentina, that takes the responsibility of all the dogs who are living in miserable living conditions. Be it abandoned dogs or the strays, they would give them shelter, vaccines, treatment and nutrition. All these things are done to be of benefit for the dog. They cure them and give them a second chance to live happily.
"We promote an attitude of respect towards all living animal species and support the ethical premise that they are sentient beings and not objects to be used by humans," the organization says on its website.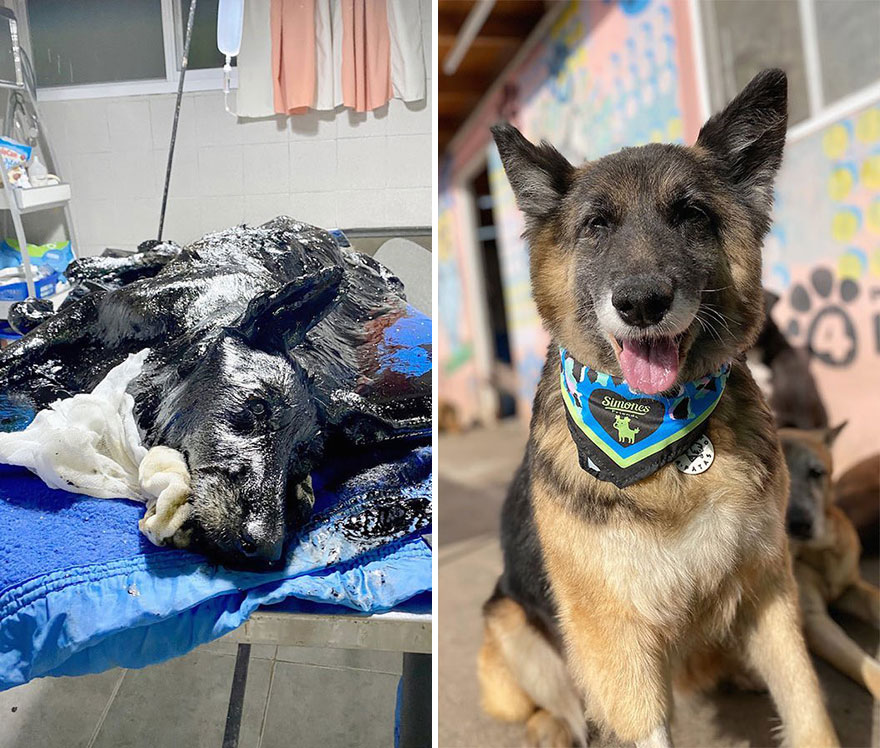 The main objective of the organisation is to fight against the abandonment, mistreatment or suffering of any animal. Also, to educate people about how to respect animal life. They host workshops and speak at a public and private event about the issue to spread awareness.
Scroll down to see the images of before and after the NGO has cured these dogs.