After a long long walk or after a long day of playing, tiny puppies can get really tired. And when they are tired, their head drops, sometimes their tongue even roll out, and they are ready to enjoy a sweet nap. Awww!
Since we know puppies like to sleep, we aren't surprised when we see our furry angel sleeping just an hour after them waking up. But what surprises us is the position they get comfortable sleeping in.
Scroll down to see these puppies who choose to snooze in the most uncomfortable positions.  
#1 – It's been a ruff day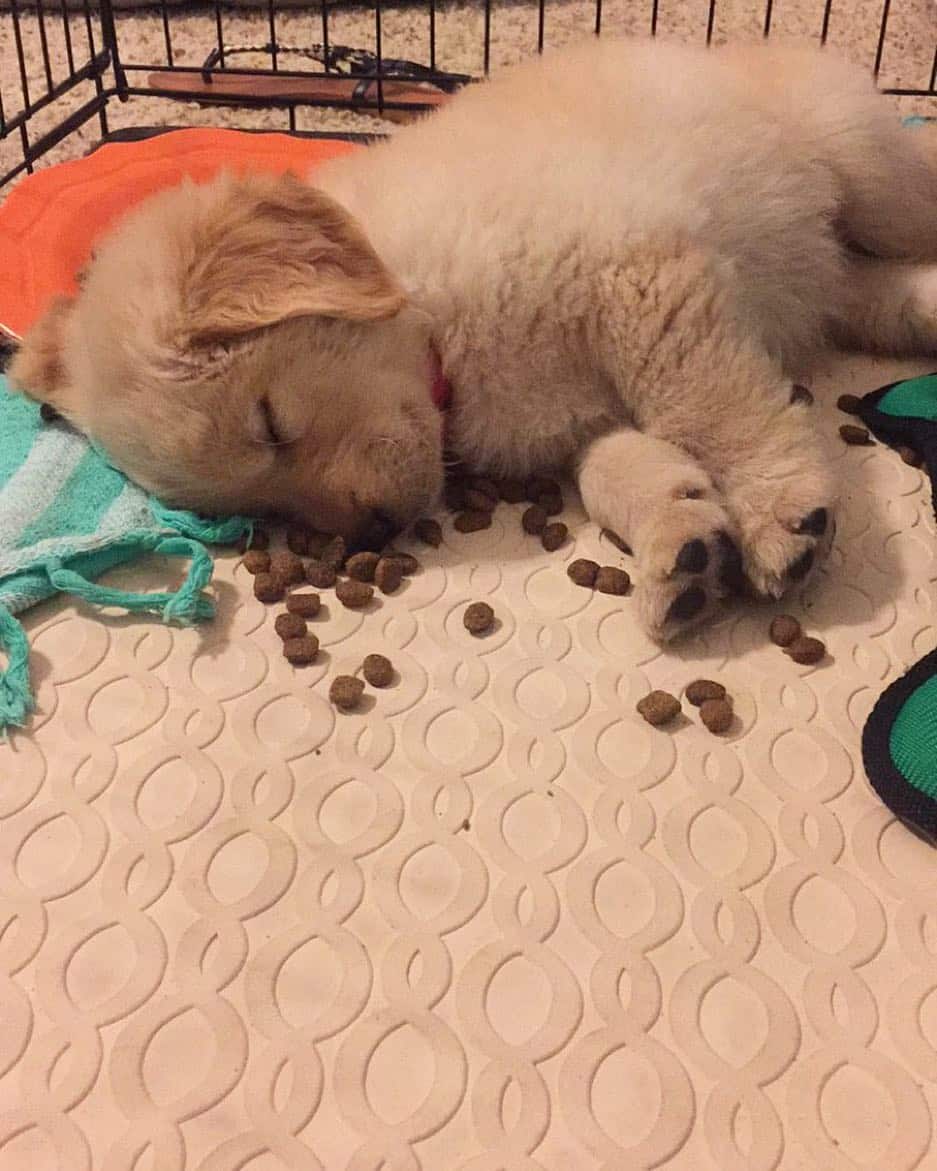 #2 – Wondering how that's comfortable..

#3 – Miso fell asleep like this…

#4 – Puppy Warming his Paws

#5 – I'm just a tiny little bit sleepy

#6 – How…..

#7 – Blep

#8 – Sleeping is an art form

#9 – When you live in Texas and it's too hot to move

#10
#11 – Why sleep in my bed when I can sleep here

#12

#13

#14

#15
#16
#17 – He looks like a burnt loaf of bread

#18

#19 – Is it Friday yet?

#20 – This Dog Is Sleeping Happily

#21 – My Dog Can't Get Gravity Right

#22

#23 – Sheeba sleeping in her bowl

#24