Bangs never go out of style. They suit all kinds of face shapes and make a person look quite young from their actual age. Although, when you have long thick hair, it is a major decision to get them chopped. After all, having thick, long and nourished hair is what every woman wants. But these women decided to try something new, and we won't disagree that the results are quite fascinating. If you want to check out some before and after hair transformation images, you gotta see this.
#1 Haircut Update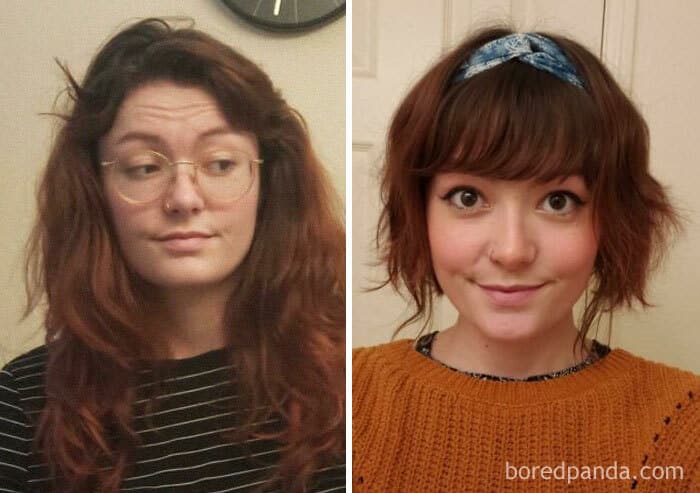 #2 I Did It. I Chopped Everything Off And Now Rocking A Pixie Cut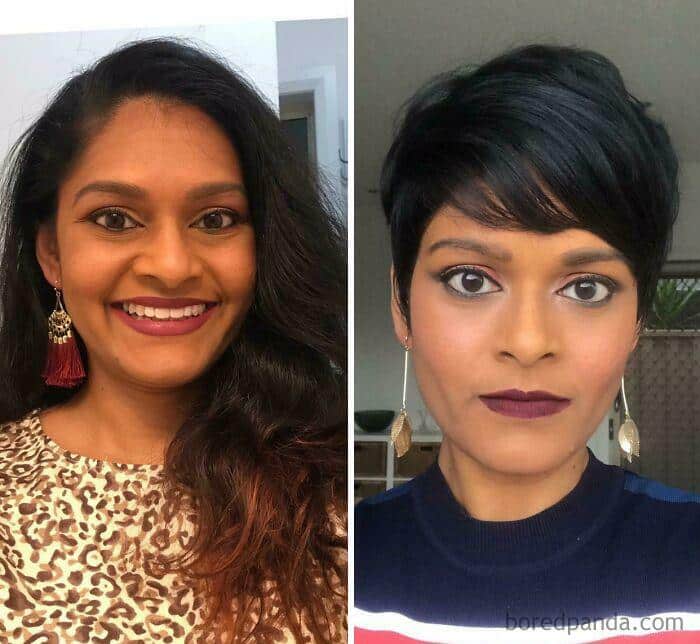 #3 I Posted A Bit Ago About Whether Or Not I Can Pull Off A Pixie – I Think I Can!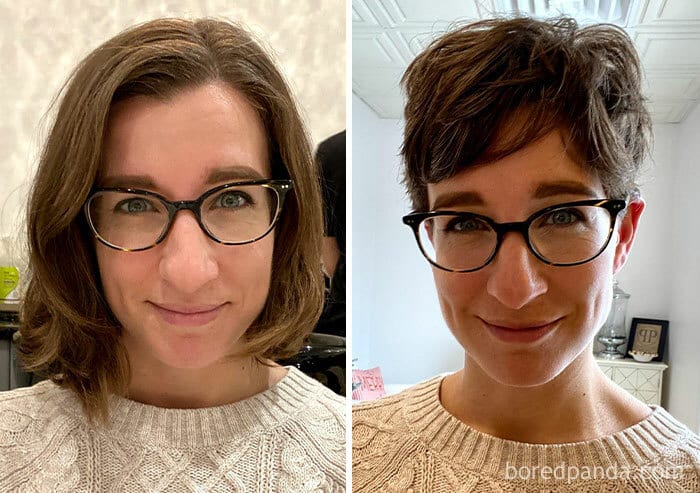 #4 My Cowlick Has Always Been The Bane Of My Existence And Deterred Me From Ever Getting A Fringe. But I Was Feeling Impulsive Yesterday So I Grabbed The Kitchen Scissors And Cut Myself Some Bangs Anyway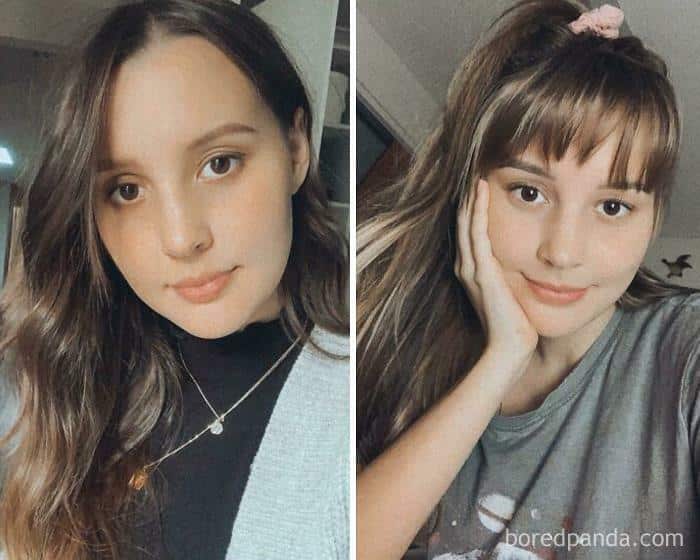 #5 Got Bangs After Thinking About It For Months!
#6 I Took The Leap And Got My Hair Cut Off!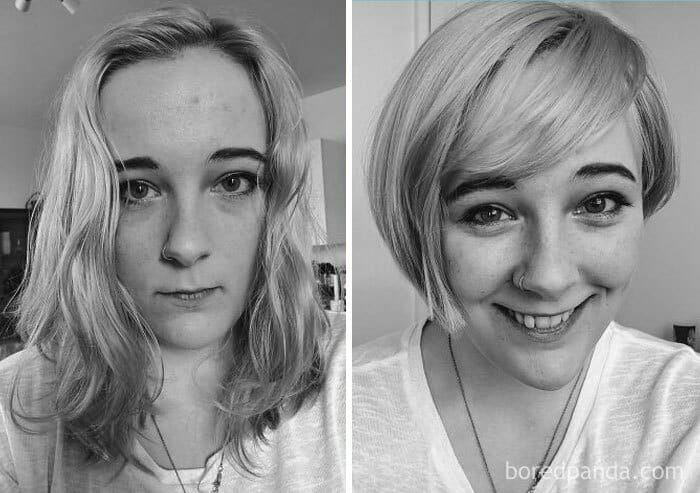 #7 Made A Most A Whole Back Asking About What Hair Cut To Do, Didn't Want Bangs, Cracked And Got Bangs And I Think They Aren't Too Shabby (Ft. New Glasses)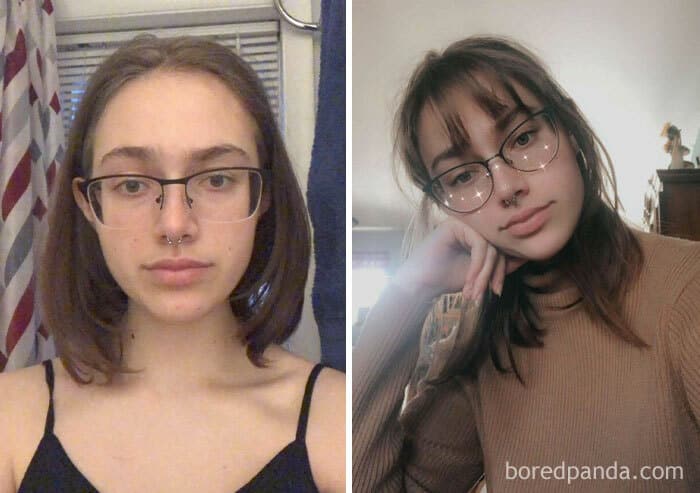 #8 I Finally Got Bangs After Consistently Feeling Bad About Myself The Past Few Years. I Needed A Change. Here's To 2021 And Finding My Self Confidence!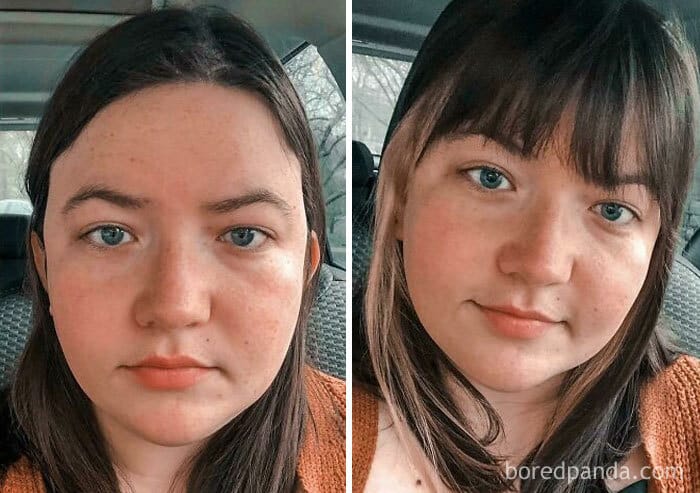 #9 How Would You Describe The Haircut On The Right?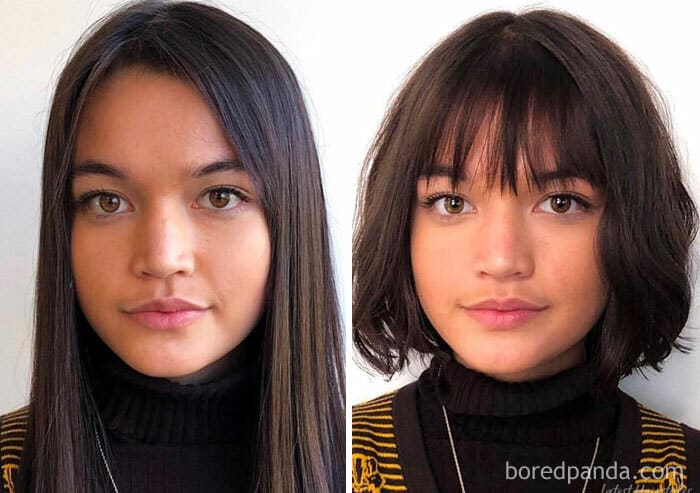 #10 Took A Few Months To Build Up The Courage & Cut It Myself But I Did Pretty Well I Think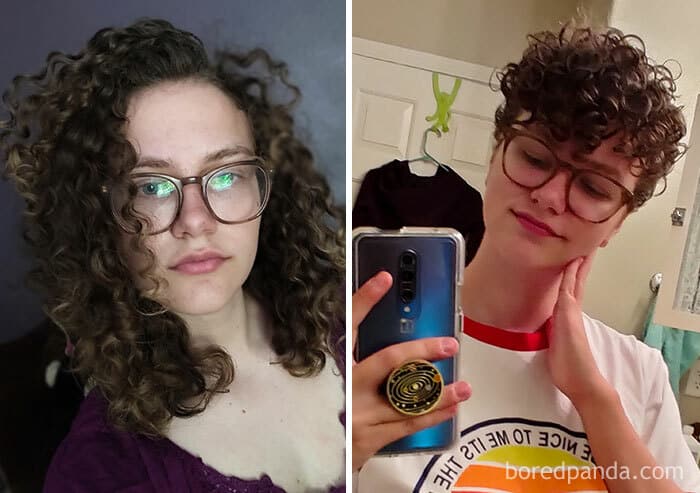 #11 Finally Got Bangs But I Don't Know How To Keep It Looking Like This. Any Styling Advice?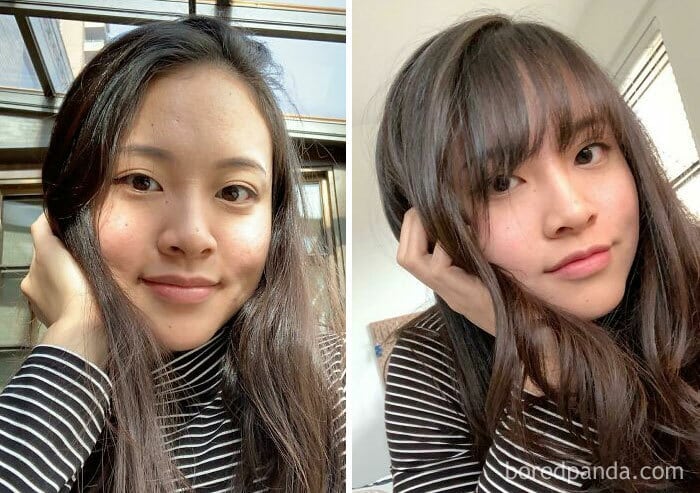 #12 I Love My New Cut I Just Had To Share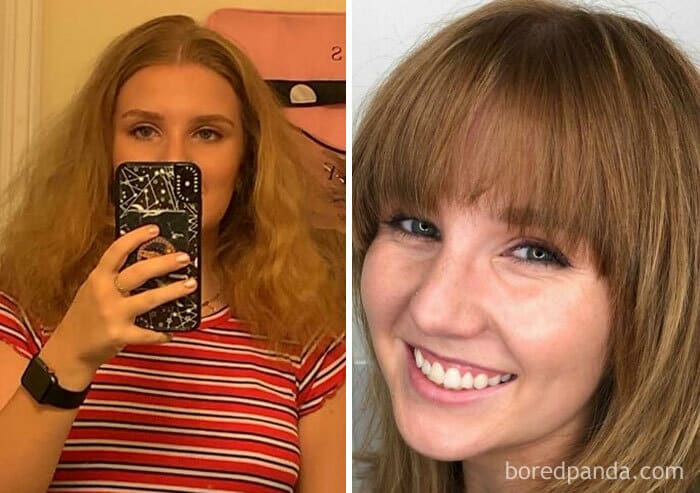 #13 Before And After I Cut And Dyed My Own Hair Last Night; Not Sure If Bangs Suit Me, But That's Ok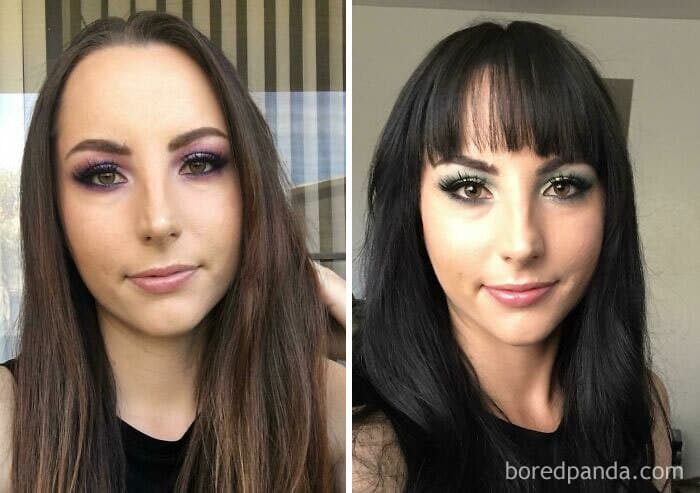 #14 These Are My Final Bangs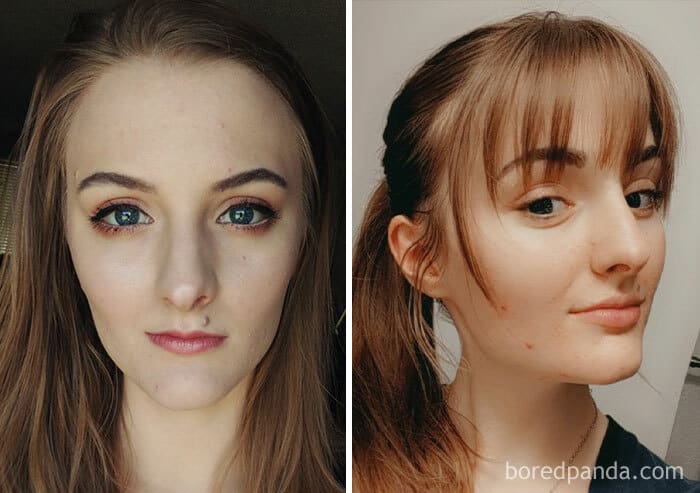 #15 I, Among Many, Have Fallen Victim To The Quarantine Bangs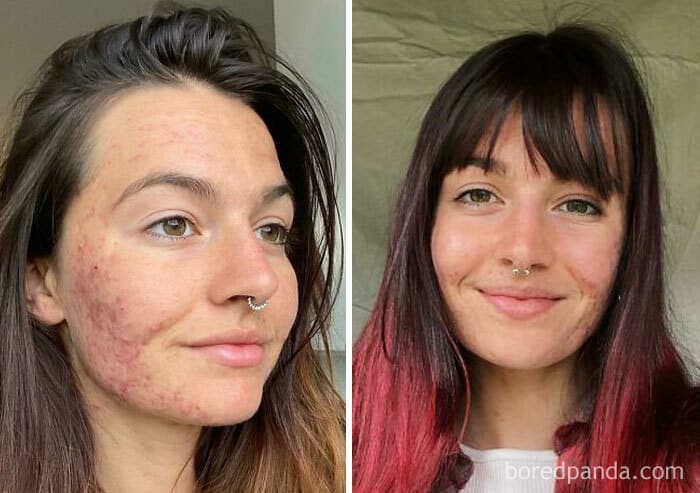 #16 Decided To Switch Up My Hair For Fall!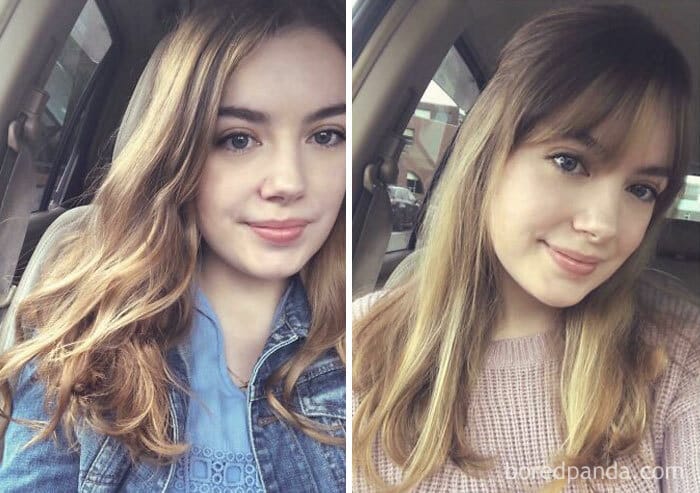 #17 I Feel Like It Turned Out So Well!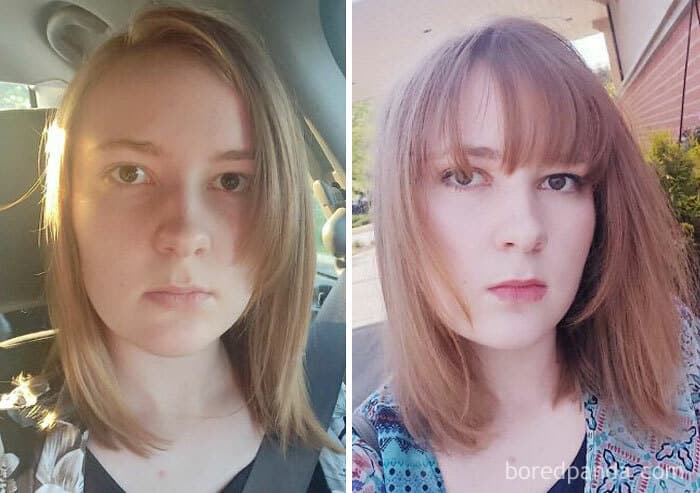 #18 New Hair, Done By Chair In Cork Ireland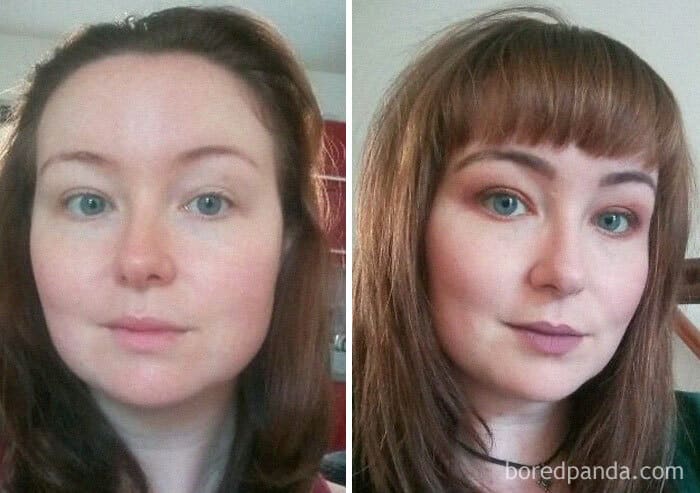 #19 I've Pretty Much Had My Hair Like The Picture On The Left My Whole Life, So It's A Huge Change For Me But I Kinda Love It!
#20 Before And After From Today!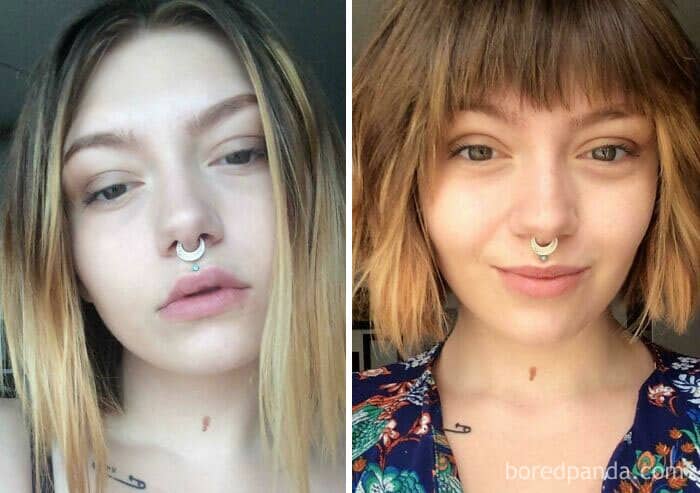 #21 Shy Of 10 Months Of Hair Growth! (And -30lbs)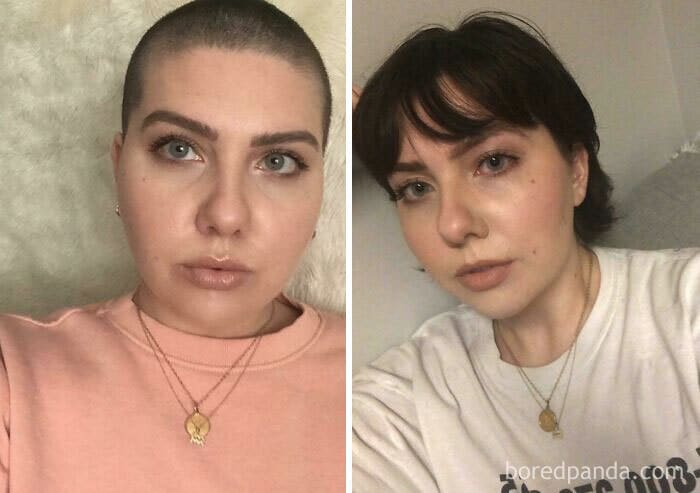 #22 I Did A Big Change Yesterday, I Look Like A New Person, And Feel A Bit Edgy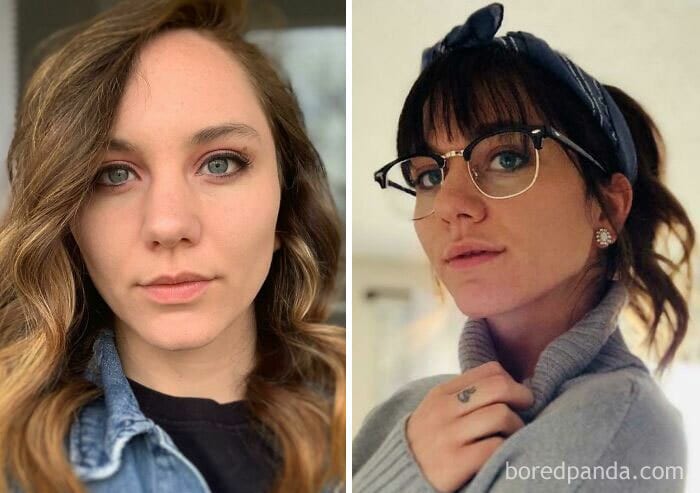 #23 Took The Plunge And Got The Aquamarine Hair Of My Dreams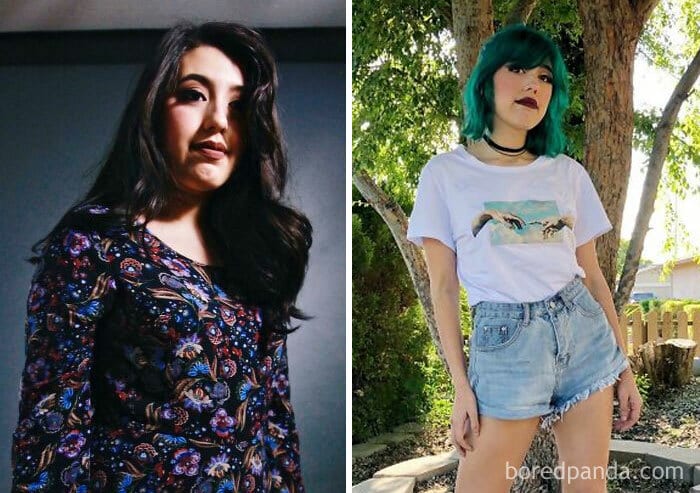 #24 Bangs Or No Bangs? Getting A Cut Soon And I Can't Decide If I Want To Grow Them Out Or Trim Them. Thanks For Your Help