Pet parents are supposed to protect their furry friends and in most cases, they do. But sometimes, these cute little angels wrapped in fur becomes the superhero and save their hoomans from unforeseen situations. 
Since dogs have exceptional ability to sniff, they can easily understand if there is any danger or not. And when they find anything that might hurt us, they come to our rescue. That's why we can count on our doggo every single time. 
Don't worry if you have never seen any such incidents because we have found some great stories for you where man's best friend surely deserves a medal for their smartness and bravery.
1. Layka The Hero Military Dog. Despite Getting Shot 4 Times By An Ak-47 At Point Blank Range, She Still Attacked And Subdued The Insurgent Who Was Attacking Her Handler She Survived A 7 Hour Surgery And Was Recently Awarded A Medal For Her Heroism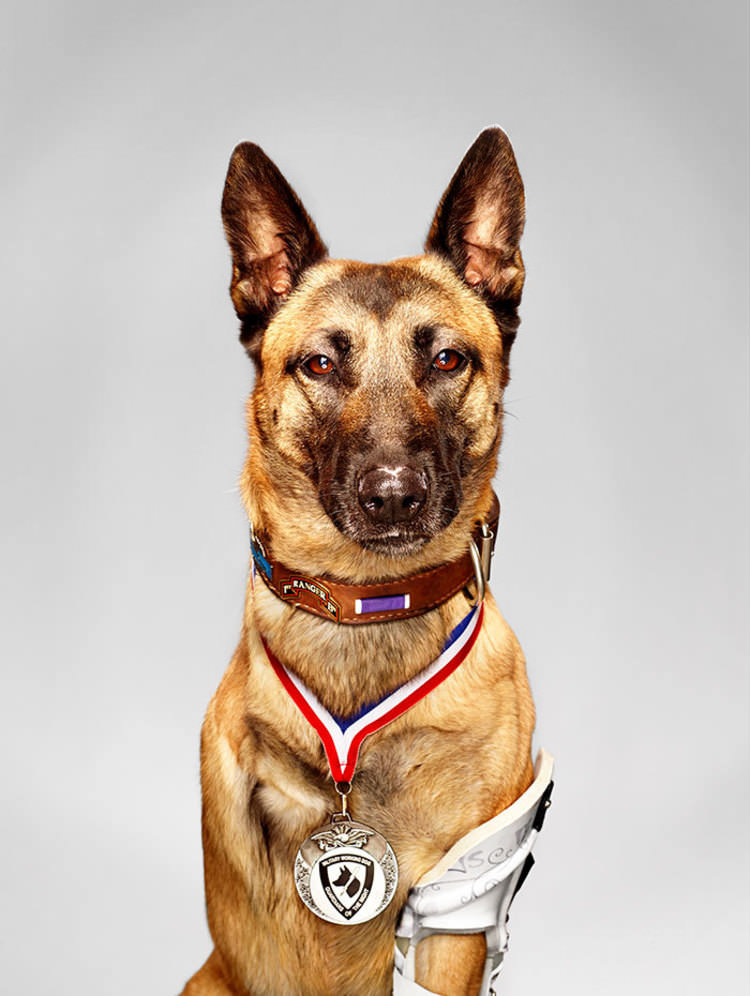 2. An 8-Month-Old Puppy Geo Saved Charlie Riley From Being Hit By A Truck By Pushing The Boy Out Of The Way And Getting Hit And Run Over Instead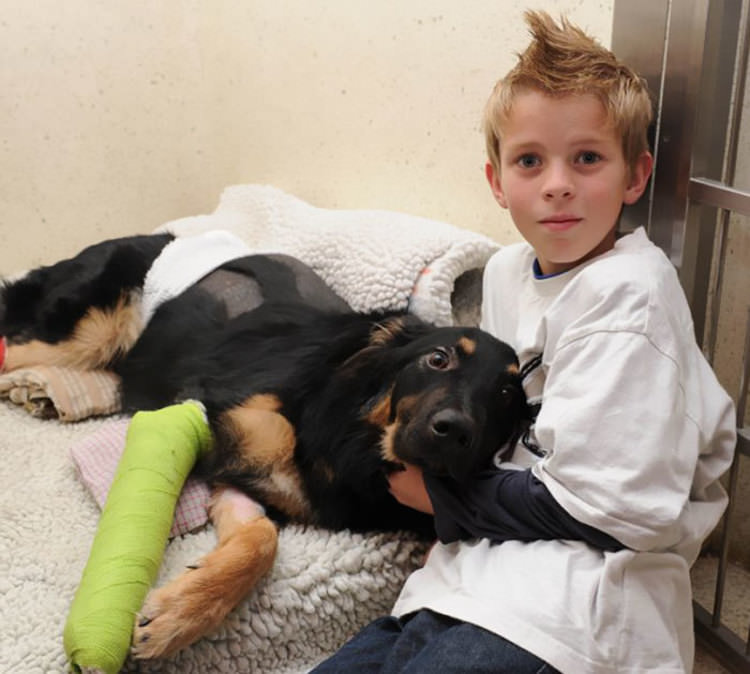 3. Tonight This Guy Barked At Me For Thirty Minutes To Take Him Out Despite Just Going. Turned Out We Had A Gas Leak In Our Apartment And He Just Wanted Us To Get Out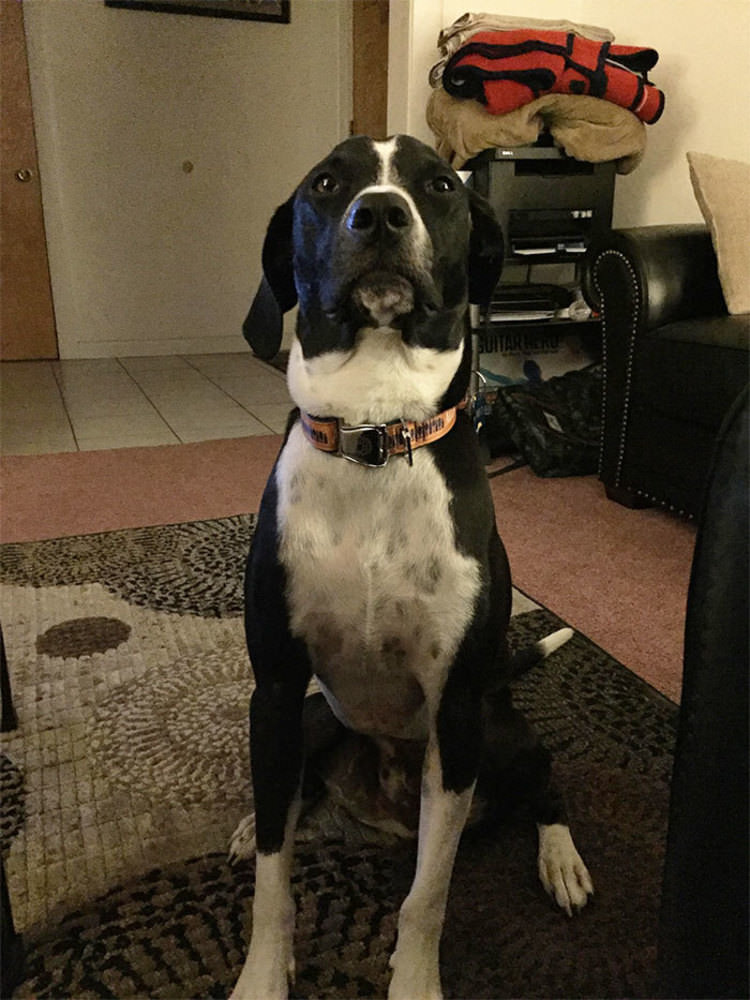 4. Dog Saves Owner's Life By Lying On Him For Nearly 24 Hours In Freezing Conditions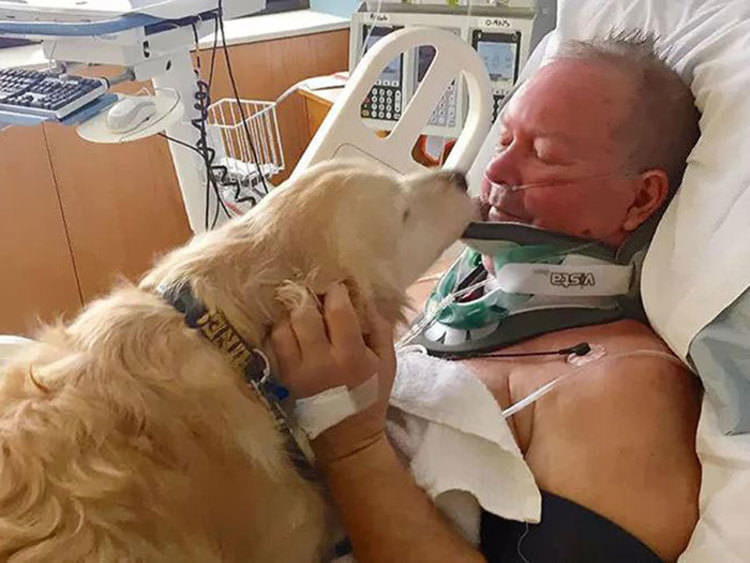 5. Maggie Snuck Out Of Her Kennel At Night To Comfort Crying Foster Puppies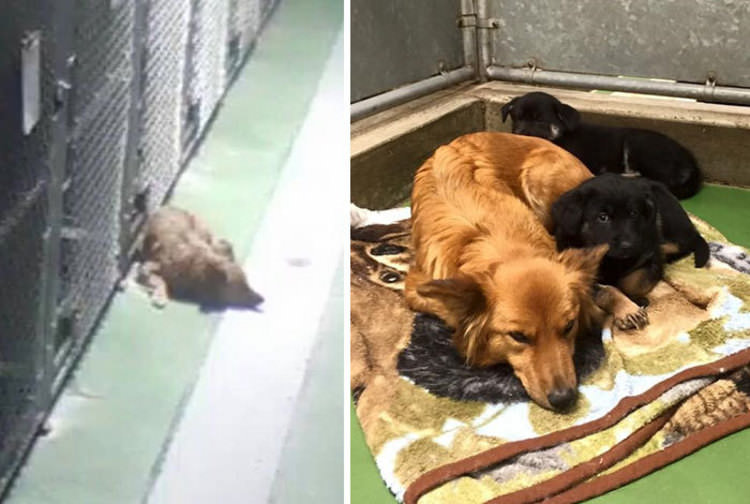 6. Our Blind Dog Molly Saved The Lives Of 7 People, 2 Dogs, And 4 Cats From Fire

7. Abbie Saved Little Benjamin By Letting His Mom Know He's Choking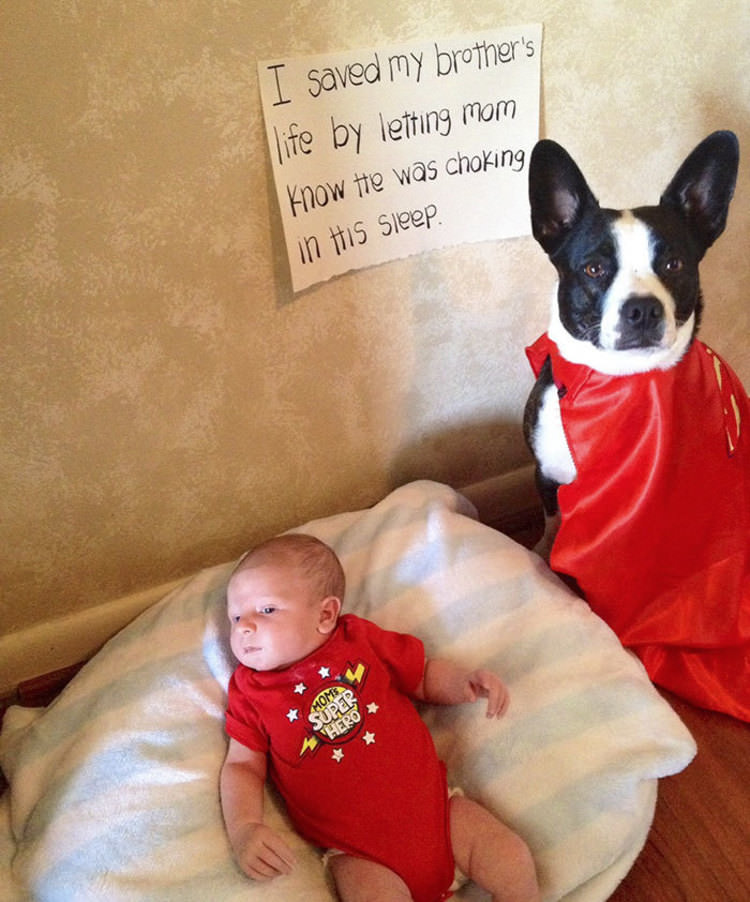 8. This Is Frida – The Good Girl Who Saved 52 People From Mexico's Earthquake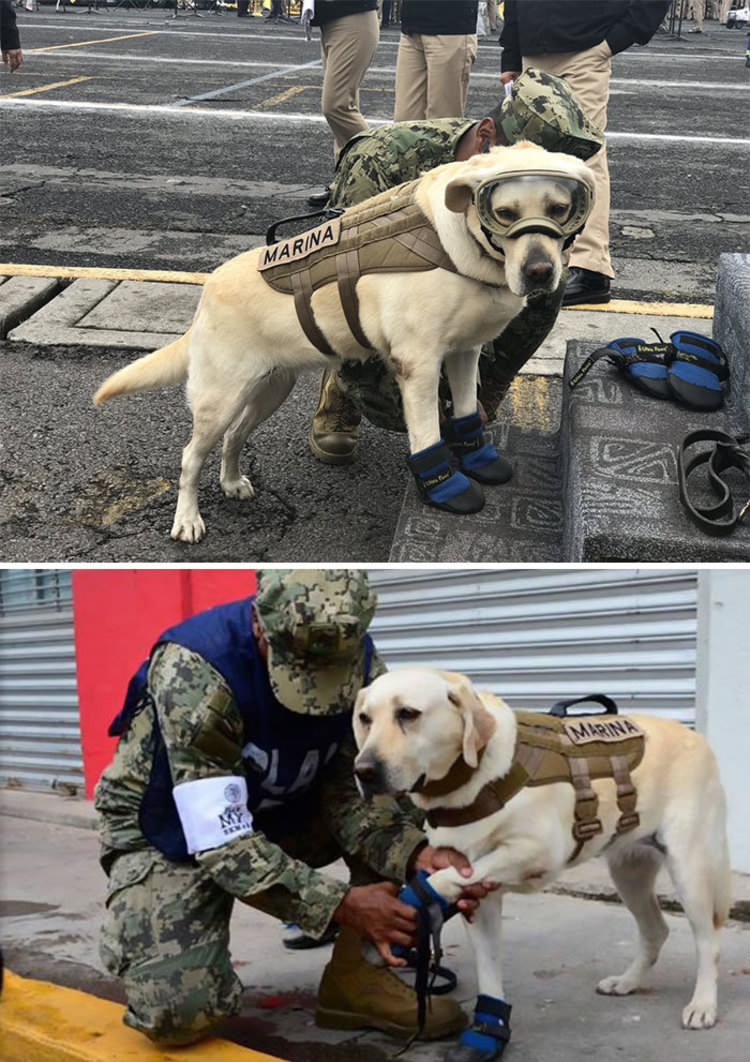 9. A Woman Saved A Pit Bull Just Hours Before He Was Scheduled To Be Euthanized And Less Than A Week Later It Returned The Favor When He Helped Save Her 4-Year-Old Son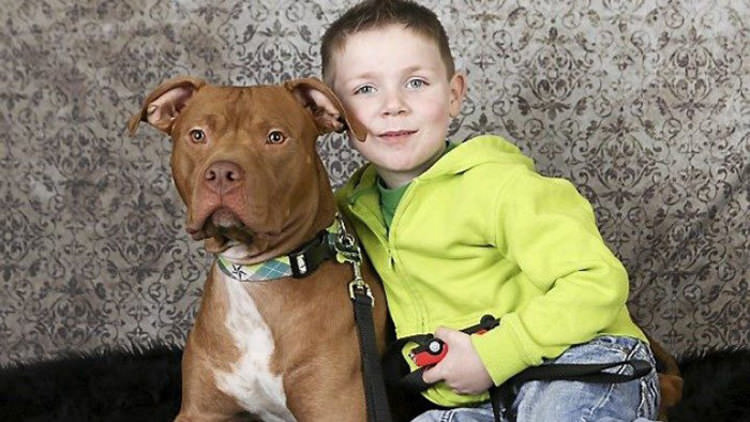 10. When This Service Dog, Figo, Saw A Bus Heading Towards His Blind Owner, He Jumped Between Them In Attempt To Take Most Of The Hit For Her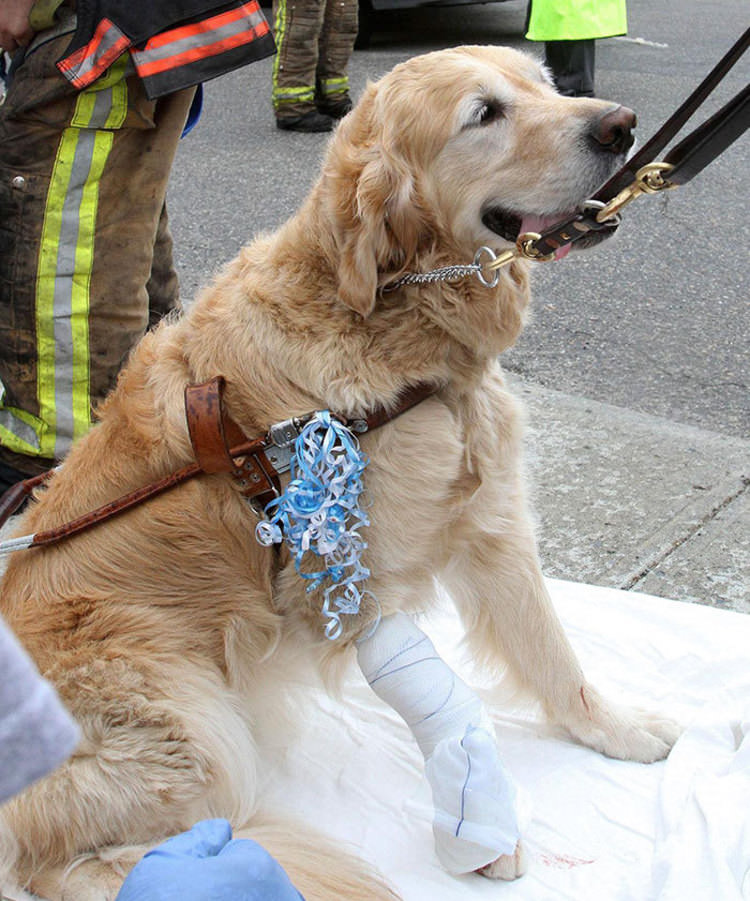 11. Chako Saved His Owner From An Abusive Partner Who Threatened Her With A Knife, Taking 12 Stab Wounds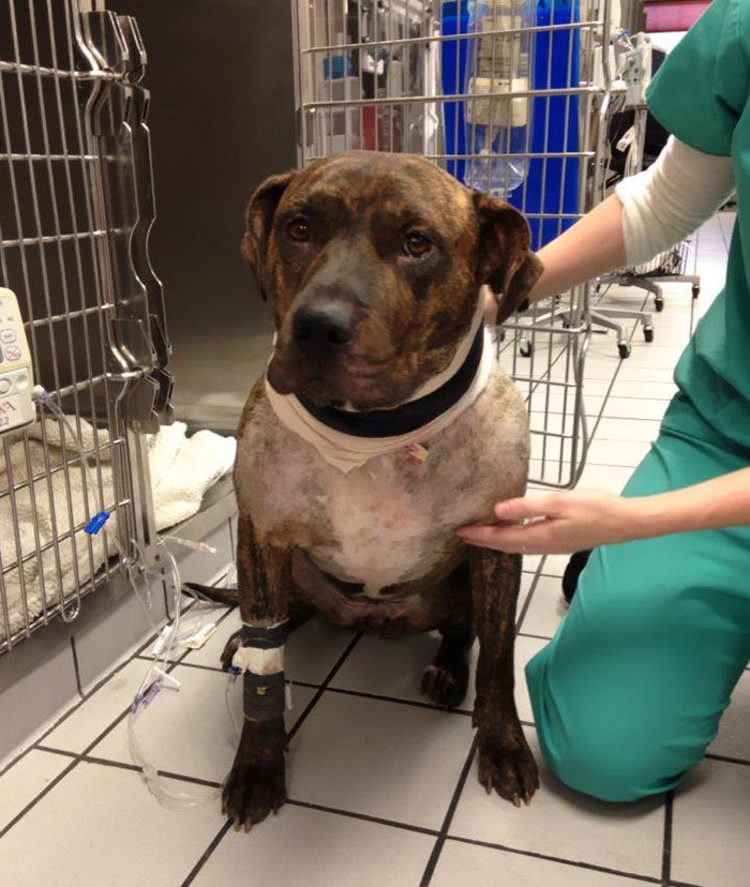 12. Pit Bull Lilly Saved Her Unconscious Owner From Getting Hit By A Freight Train By Covering Her Body And Taking The Hit Herself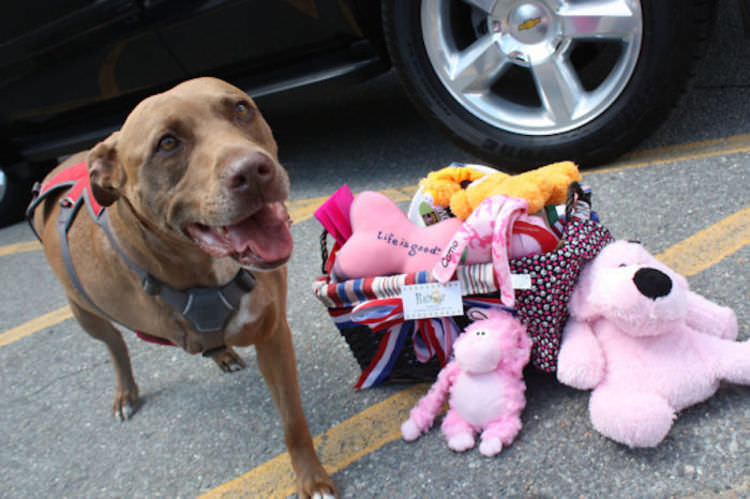 13. Dog Named Storm Saved An Injured Baby Deer From Drowning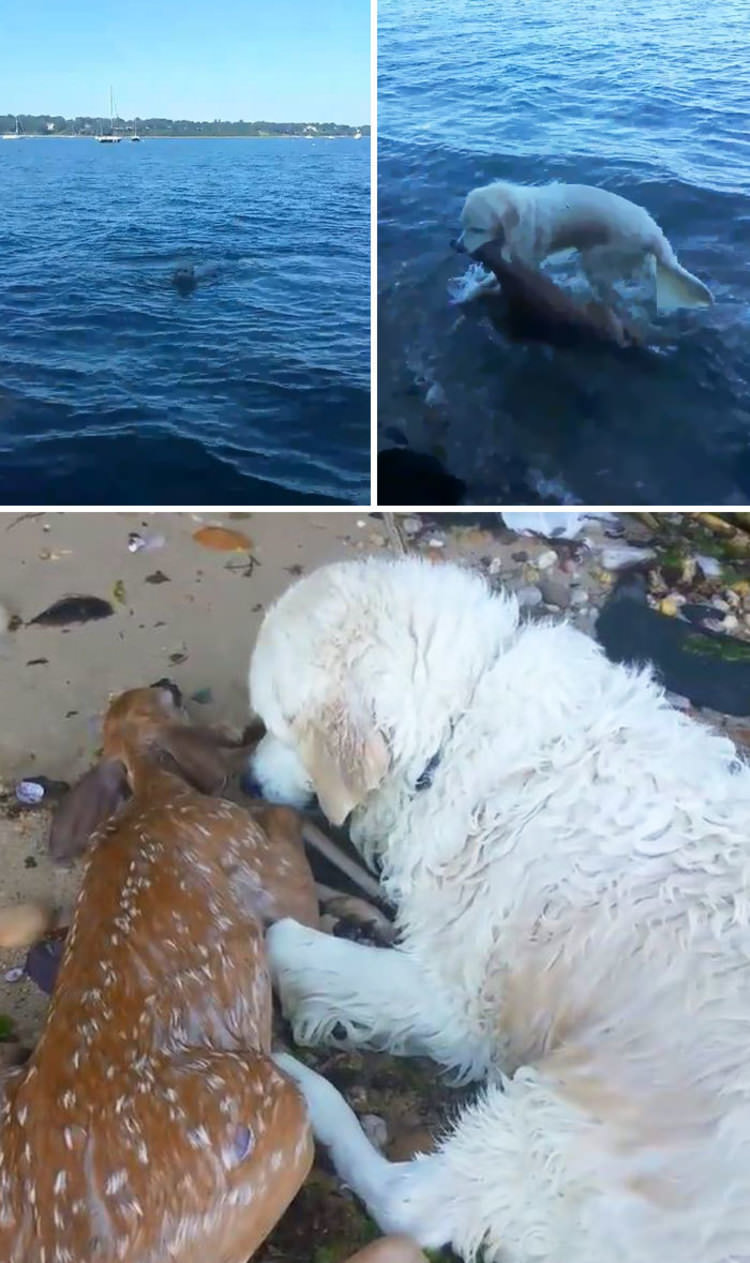 14. Bretagne Was The Last Surviving 9/11 Search And Rescue Dog. She Was 2 Years Old During 9/11 And Passed Away At The Age Of 16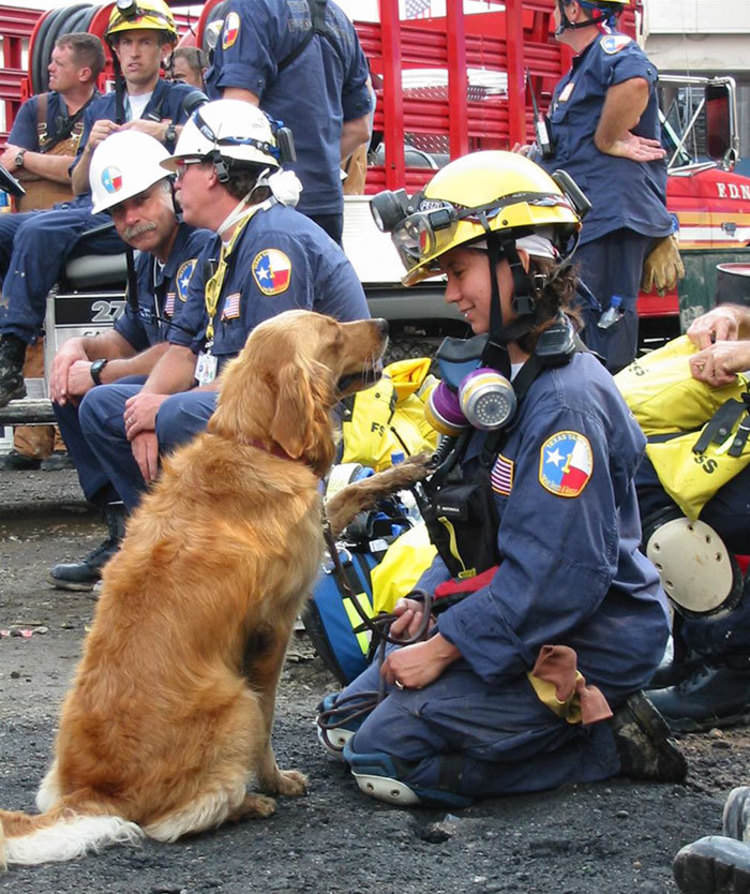 15. Whenever I'm Sick, My Dog Thinks His Love Is The Cure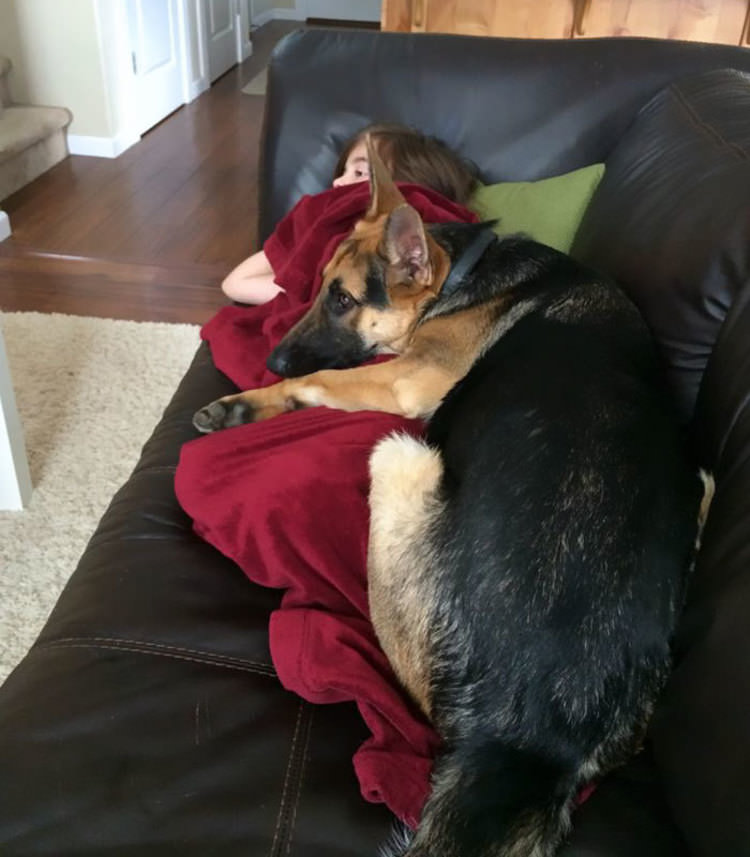 16. Pitbull Baby Saved The Entire Family When Fire Broke Out In Their House One Night, While Everyone Was Asleep. She Not Only Alerted The Family But Ran Back Into The Flames To Rescue The Five Family Dogs, Even Dragging One Scared Pooch Out Of The Burning House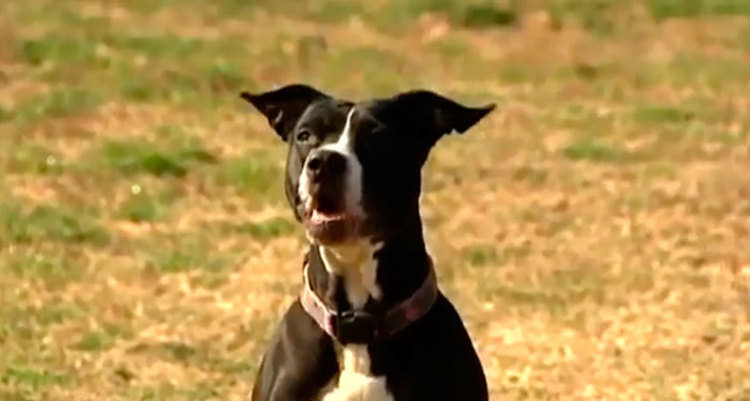 17. Feral Dog Rex Was Rescued And Adopted By Ed Gernon. The Dog Found A Dying Hummingbird "Hummer" While Out On A Walk And Refused To Leave The Tiny Bird. Ed Ended Up Taking Her In And The Pair Nursed Her Back To Health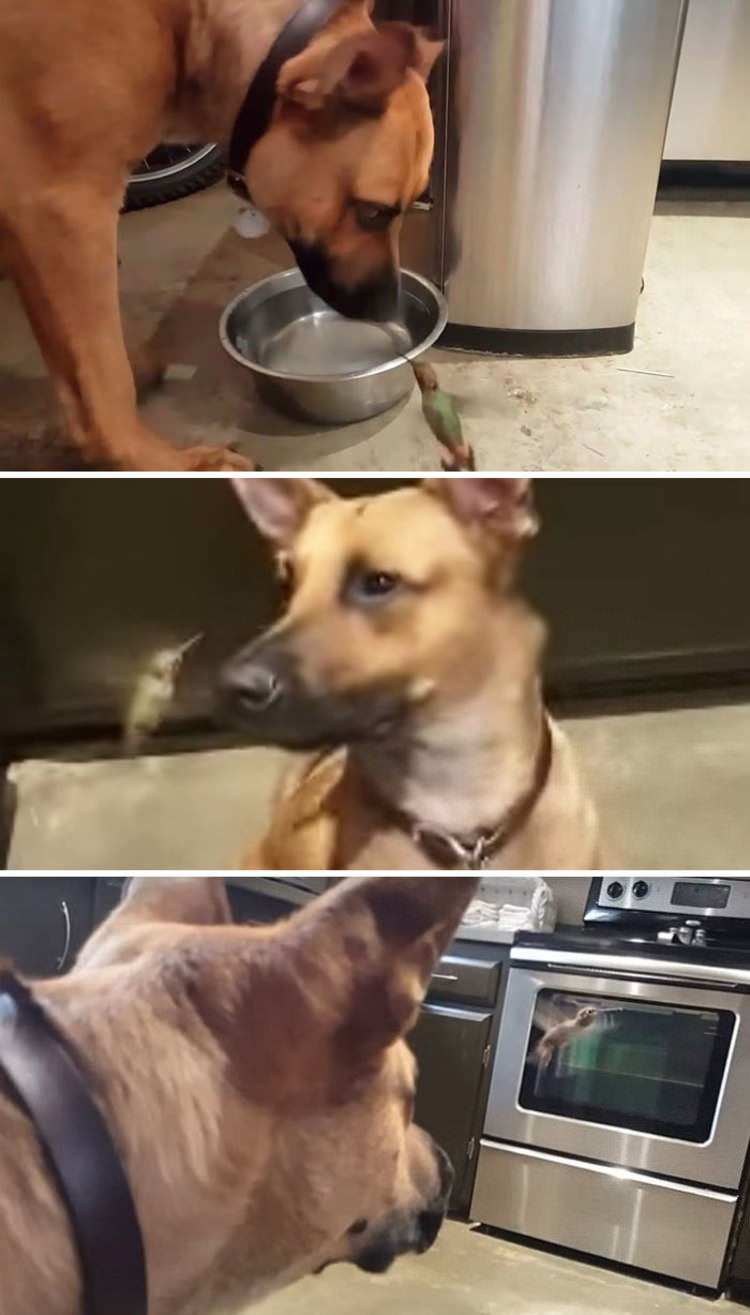 18. Today I Met A Real Hero. Meet Sam, Who Recently Retired After 10 Years And Over 300 Children Found As A Search And Rescue Dog In PA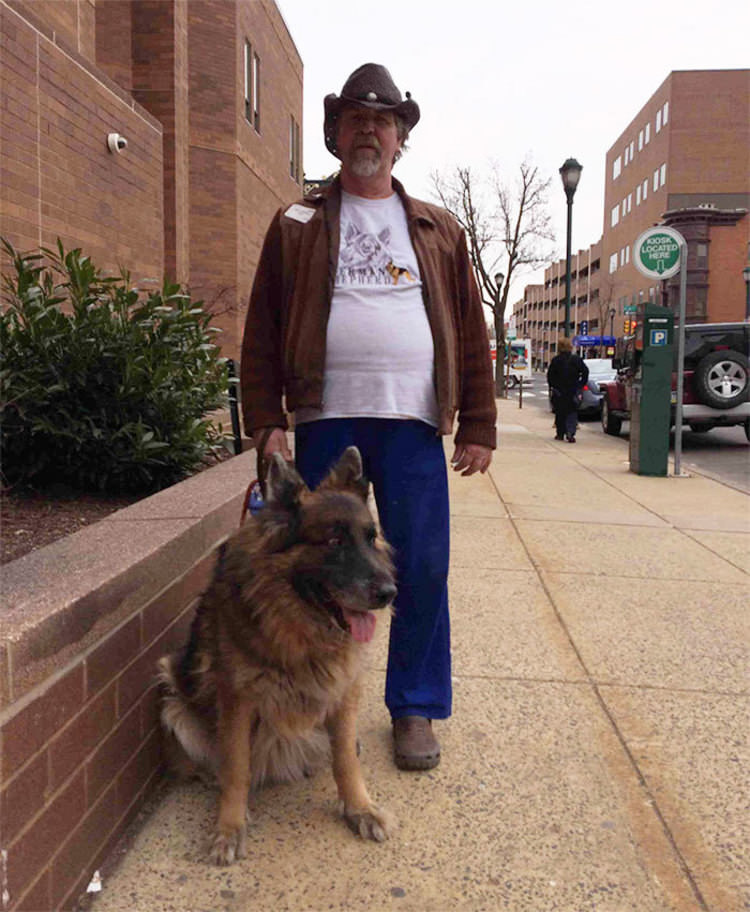 19. I Walked In To See My Pitbull, Akasha, Who Has Never Had Puppies, Is Now Nursing A 4 Week Old Feral Kitten I Saved.. Nature Is Amazing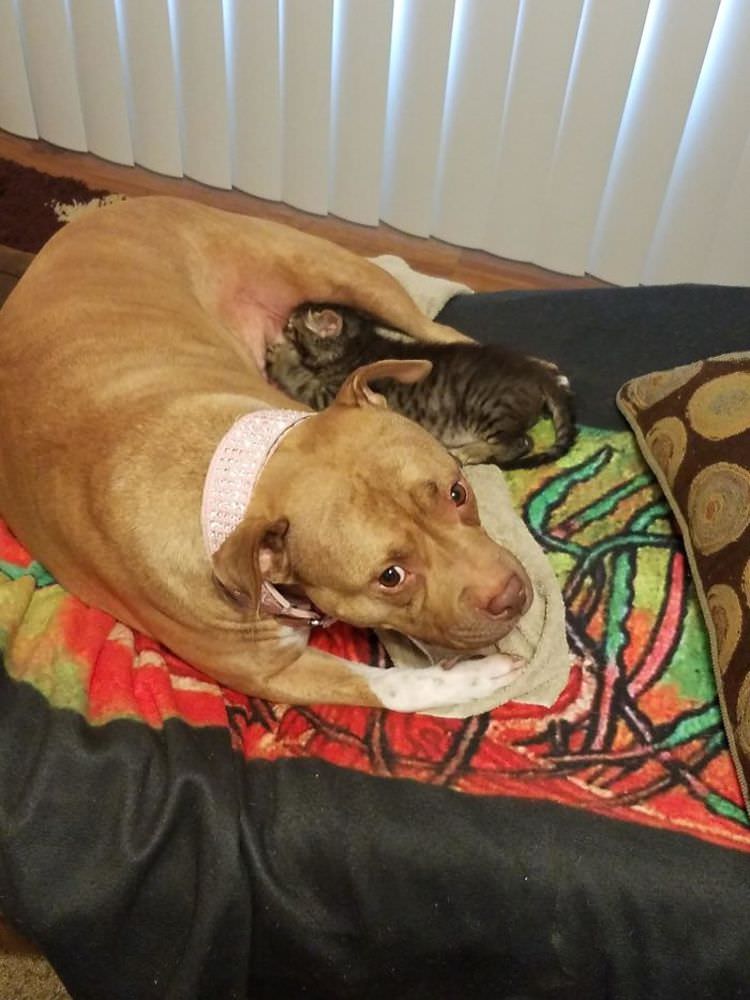 20. This Mama Dog Saved Her Puppies From A Fire And Put Them On The Fire Truck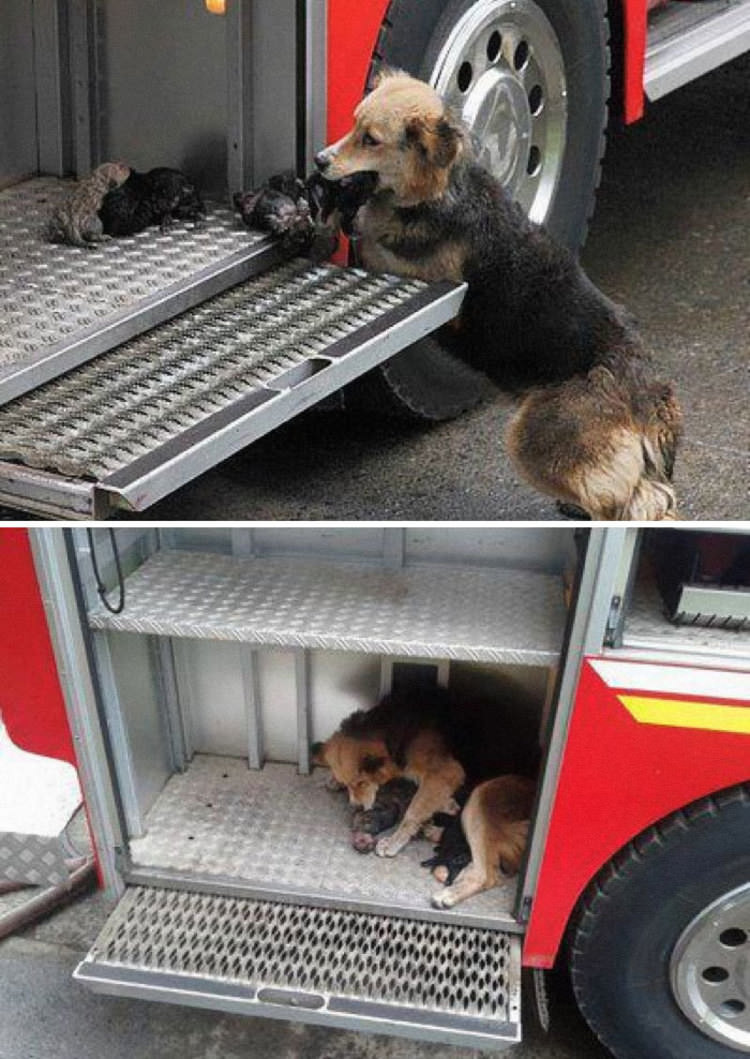 21. Kitty Was Being Attacked By 2 Coyotes Who Were Shaking Her By Neck And Tail When Pit Bull Jack Dashed In To Fight Them Off