After a lot of speculations, leaks and teaser trailers, the all-new Ford Bronco has finally arrived. The old name is returning after a prolonged 24-year break. Although, in terms of styling, the new version is much closer to the original model of 1960s compared to the fifth-gen Bronco which was last produced in 1996.
Unlike the previous models, there's a longer wheelbase four-door version to go along with the two-door. No matter which one you choose, there's a strong focus on off-road toughness – both derivatives feature body-on-steel-frame-style construction, with solid rear axles. The Bronco doesn't come with a solid front axle like the Jeep Wrangler, however – the front suspension is fully independent.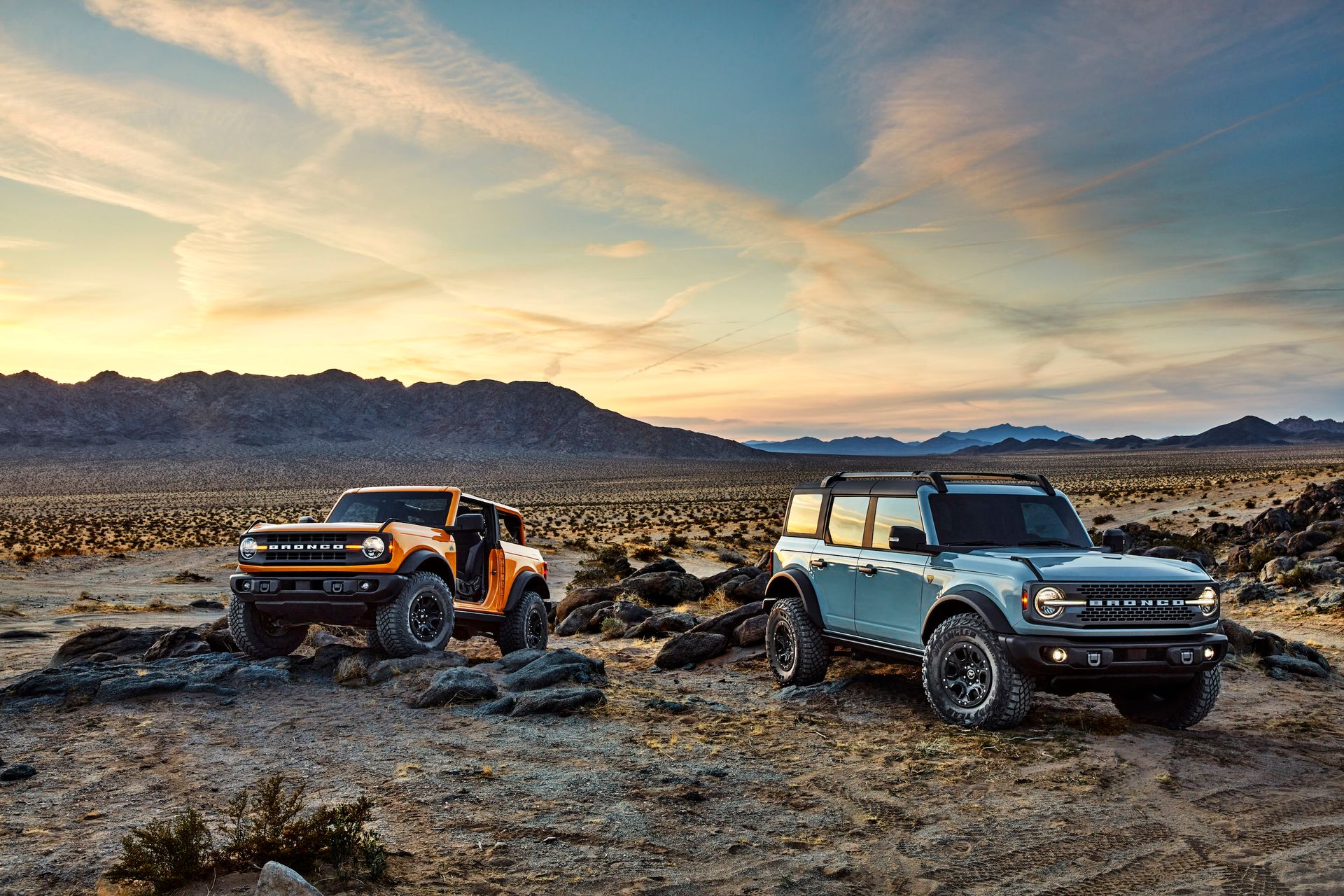 Ford Bronco Features
With this car, you get around 294mm of ground clearance due to the short overhangs, 29-degree and 37.2-degree breakover and departure angles and also the ability to ford water up to 850mm deep. The Wrangler, on the other hand, has 27.8 and 37-degree break-over and departure angles, 277mm of ground clearance and can wade in water up to 762mm deep.
35-inch all-terrain tires are on the options lists for all derivatives. Point to be noted is that it's not all old-school off-road noise – there's plenty of modern tech going on too. You can select seven driving modes to choose how the car behaves – Normal, Eco, Sport, Slippery and Sand, Baja, Mud/Ruts and Rock Crawl. Along with those settings, the 'Trail Toolbox' suite of electronic trickery can be deployed to make adventure easier.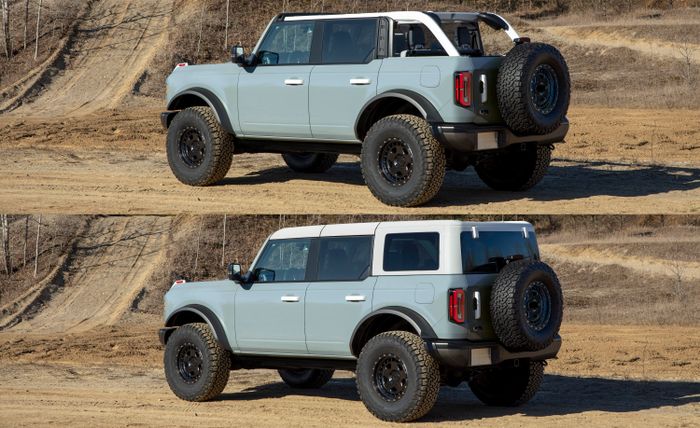 Smart-Systems
The 'Trail Control' system is best described as off-road cruise control, while 'Trail Turn' uses torque vectoring to tighten your off-road turning radius and facilitates smooth turns. There's also 'Trail One Pedal' feature which makes acceleration and braking easier when rock crawling.
The four-wheel drive system uses a two-speed electronic shift-on-the-fly transfer case, but a two-speed electromechanical version is available.
Adding some icing on the cake, it's also possible to leave a bunch of car's body panels at home. The doors can be taken off, the rear quarter windows are detachable, and the roof – available as both hard or soft top – comes away in several panels.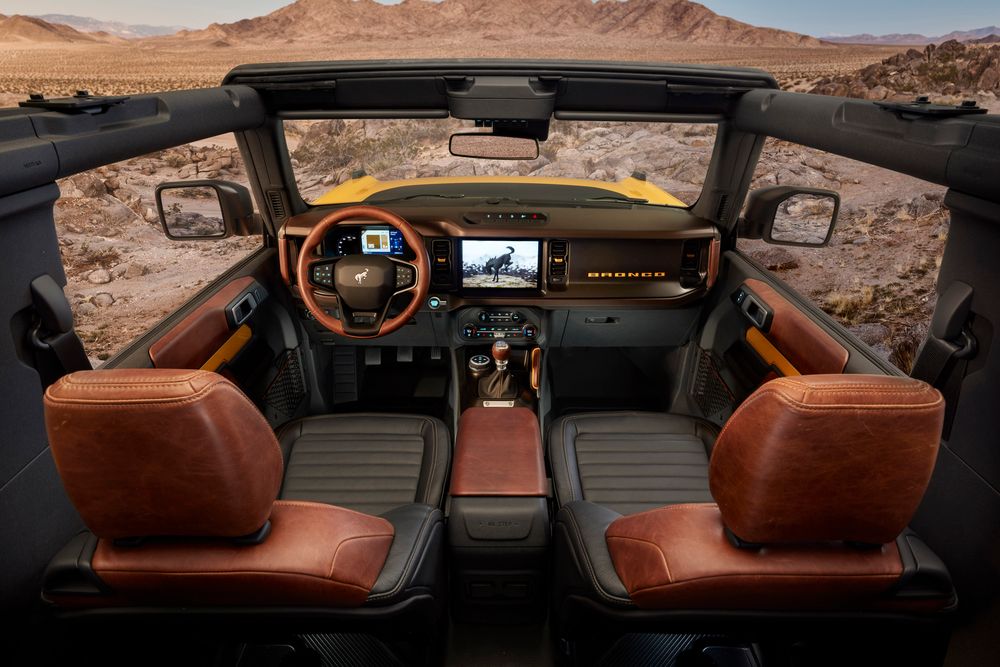 Inside the very airy and free cabin is a heavy dashboard with either an eight or 12-inch Sync infotainment system. Using these, it's now possible to access more than 1000 "curated trail maps," which work both online and offline.
The engine line-up is fairly simple. There are options for either a 2.3-litre Ecoboost inline-four producing 266bhp and 310lb ft or a 2.7-litre Ecoboost V6 churning out 306bhp and 400lb ft. These can be paired with either a seven-speed manual (featuring a crawl gear) or a 10-speed automatic.