The hit game Clash of Clans is more than six years old and yet it is going solid. Since the Builders Base is a year old and Town Hall 12 is assuming control over the game, what's next? We got a couple of huge Clash of Clans updates this year, yet there's more coming in 2019. This is what to possibly expect and what we need to see straight away.
The designers at Supercell always tune in to player input and make enhancements to the diversion. We saw a great deal of that in the March refresh, more this fall, and the TH12 update was actually what fans needed. However, most Builder Base players have maximized at BH8 and need something new.
What's next for Clash of Clans? More Siege Machines, Builder Hall 9, the Goblin map, perhaps a fourth Hero. For those following along, Town Hall 11 touched base in December 2015, and the Town Hall 12 release on June 11, 2018, was about three years later.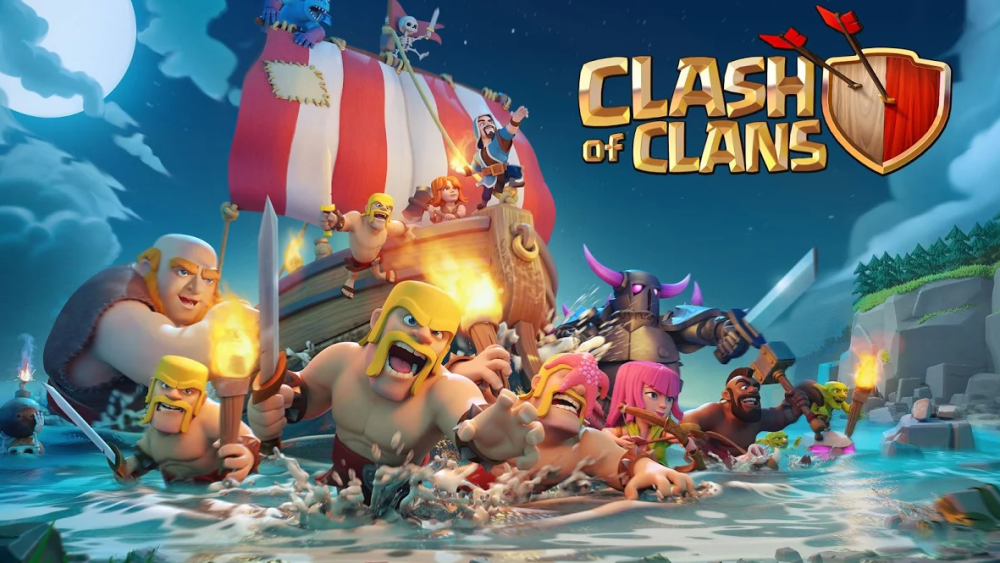 Prior to that, the last significant Clash of Clans update was around over a year back, in May, the Builder Base. So Town Hall 12 was spot on time, and now we're sitting tight for more. A major Reddit AMA from a Supercell employee in mid-2018 shared huge amounts of exciting information.
So, the fundamental town is just a single part of the amusement. The Builder Base is beginning to develop, and Supercell could take it a cluster of different directions. Mix the two villages into one, let players use both for Clan War Leagues some way or another, or simply keep every one independent and proceed with improvements. I truly need Builder Base 9 with another new troop or spells or something to that effect.
Here are some potential new features or changes we need (or expect) from Clash of Clans all through 2019. These are changes depending on what the community wants, what I want as a Town Hall 11, and a couple of general changes everybody can appreciate. Regardless of whether they're to Builders Base or both villages.
Versus Battles in the Main Village
The Main town and the Builders Base are totally unique. They each have upsides and downsides, or qualities and shortcomings. Be that as it may, one thing we see frequently and need is versus fights in the primary village. Essentially, something to make it energizing once more.
In Builders Base you don't lose gold or elixir from fights, and rather, fight somebody head-on and whoever bargains the most harm gets the LOOT. Along these lines, we don't lose huge amounts of resources and don't need to stress over gold or solution while we fight.
Wouldn't it be decent if Supercell added a same versus fights to the regular base? Would it even work? At the present time, you can assault individuals with the battle button, Clan Wars, or Clan Games. That is it, however, we need one more alternative. Versus would be an ideal method to win more cash and practice assaults without worrying about competing.
Daily Quests on Clash Of Clan
One of the greatest bits of gossip drifting around is that Supercell will add Quests to Clash of Clans. Either day by day, week after week, or month to month missions. I'd love weekly quests.
Everybody expected Quests a couple of months back, yet we got Clan Games. And keeping in mind that they're comparative, quests would be unique. Like the single player goblin map and accomplishments yet different.
Before the finish of 2018 Supercell at last, added more levels to the Goblin Map. They're fun, yet the most different one can be beaten by just using spells.
More Gem Mines for Clash of Clans
Each time Clash of Clans presents on Twitter or Facebook, somebody in the remarks requests a gem mine. We never figured this could ever happen, yet we presently have one in the Builder Base. You can get a GEM or two every day from this mine. And keeping in mind that that is decent, it's not almost enough.
Give us a chance to get 2 Gem mines, and perhaps a third on the normal village.
The Fourth Hero in Clash Of Clans
Shouldn't something be said about a fourth hero or a second hero for the Builder Base? This is something we've found in the rumours, heard discussion about, however never truly hope to happen.
Supercell was prodding the letter E for some time, which is the Electro Dragon for Town Hall 11 and 12 players. Yet, shouldn't something be said about everyone else? A 4th hero would be an incredible addition to our bases.
The Wizard King is something we've seen over and over, similar to the picture above.
Legends During War in Clash of Clans
Hero upgrades are costly, take forever, and we can't utilize them amid Clan Wars or Games. They're a basic piece of any attack, and imperative if someone plans 2 or 3-featuring a base amid the war. All that we upgrade in Clash of Clans is usable amid Clan Wars with the exception of the King, Queen, and Warden heroes. Everybody needs this change, however, don't get your expectations up.
Loot and Gem Donations in Clash of Clans
The Clan Castle is a major part of any fight. Players get the chance to bring a couple of extra troops they get from other clan individuals, these are donations. You can just give troops, spells, or siege machines in Clash of Clans.
What about switching up the Clan Castle fundamentally. Give us a chance to blend and match what we give, or let players give gold, elixir, or even gems to different individuals from the group.