We all are quite habitual of cleaning our belongings regularly. And during cleaning, we often find some of our childhood stuff. And we are saddened because of seeing its condition. Sometimes, we are not able to get these old things back to original. But you will be amazed to know that many things can be transformed into amazing products just by power washing.
We know that you are pondering about what is power washing. So, technology has advanced so much that we can restore things back to normal easily. And power washing is the perfect solution to clean all sorts of the interior, exterior, and surfaces.
We, humans, have a tendency to restore the neglected things of our home and transform them into something beautiful. Therefore, that transformation gives us happiness the most. Believe us, if you haven't tried this before, you'll probably want to try power washing after watching these beautiful pictures. And don't worry, it is not at all a tedious task to do. Scroll down and get amazed!
#1 Let's try Power washing the Town Hall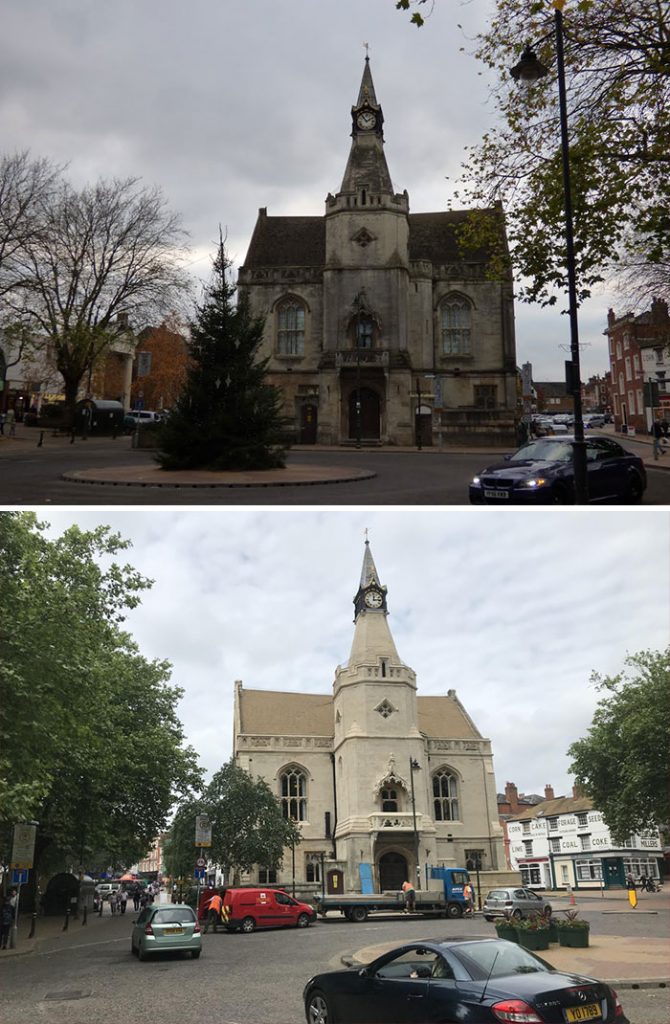 #2 Chess can be played best in the laps of nature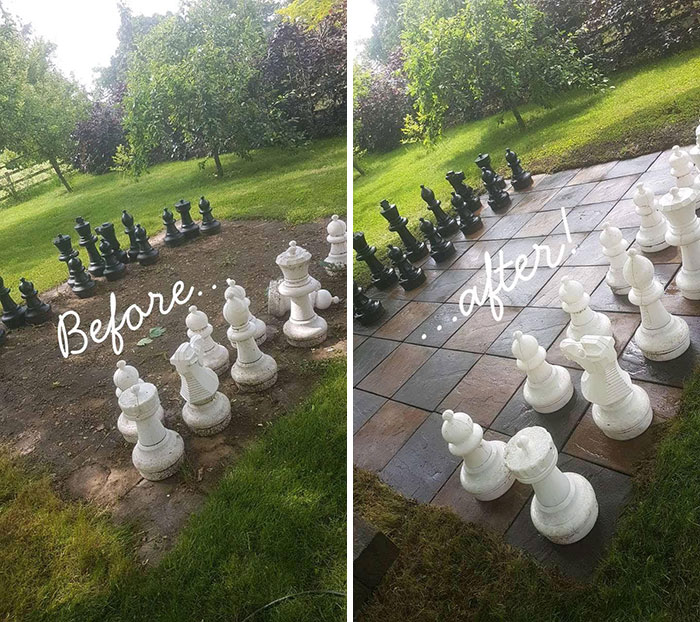 #3 Power washed entrances get their original shine back!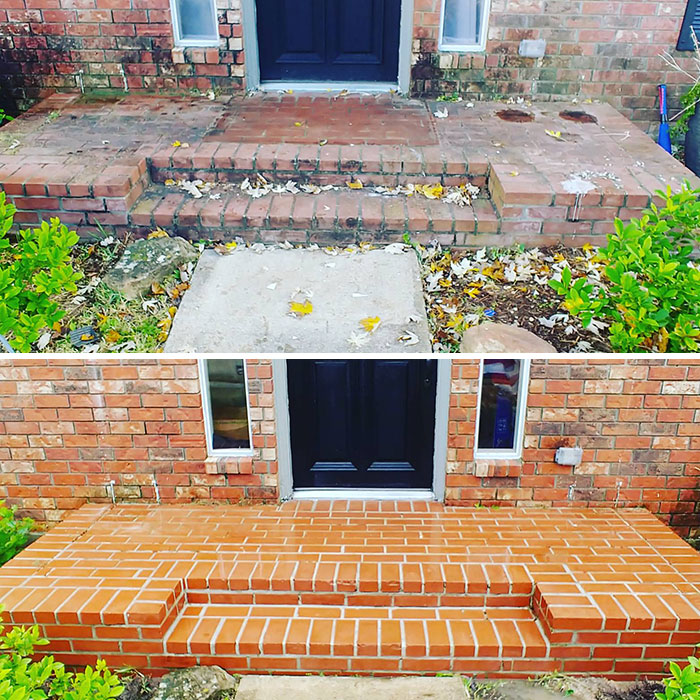 #4 Cleansing the dirt off!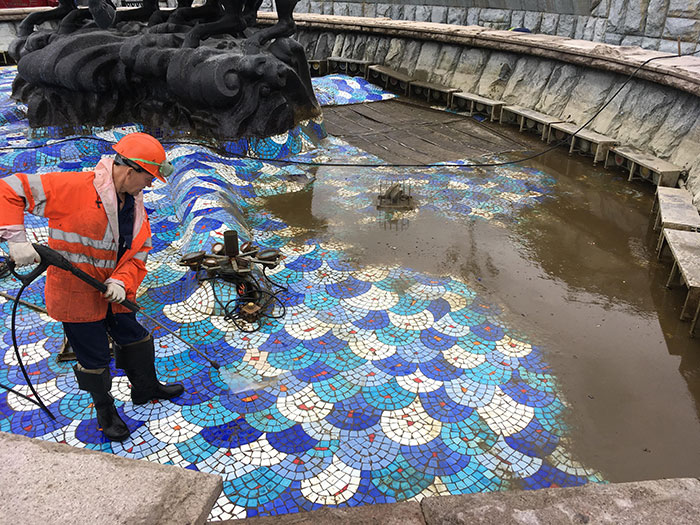 #5 Restoring the Outdoor furniture for having meals at peace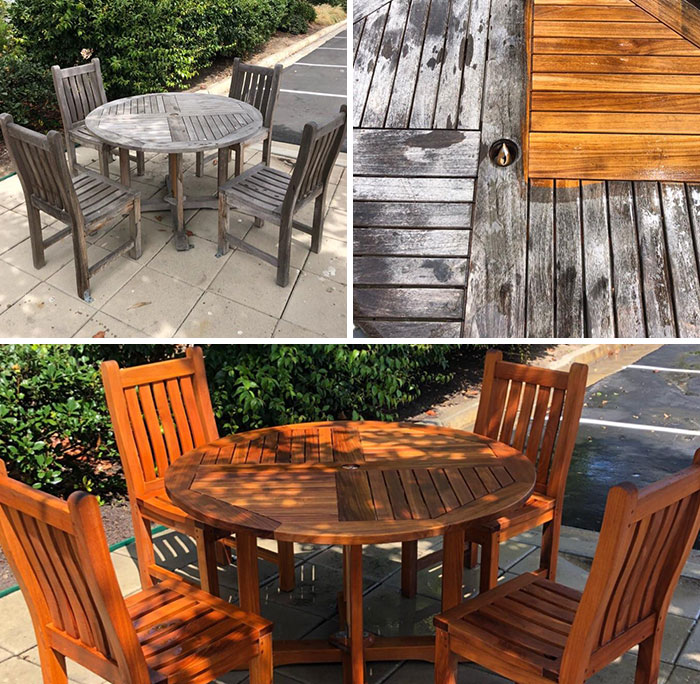 #6 Power washing at its best!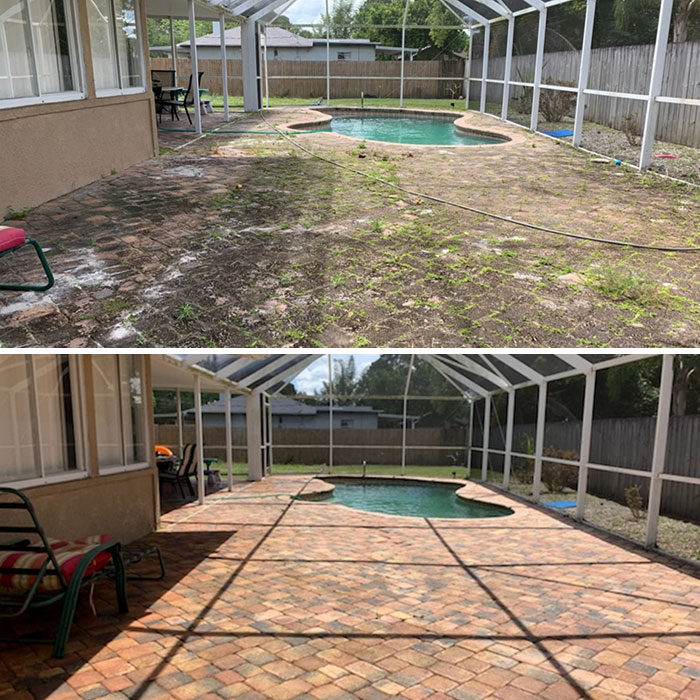 #7 This chair turned into a new one!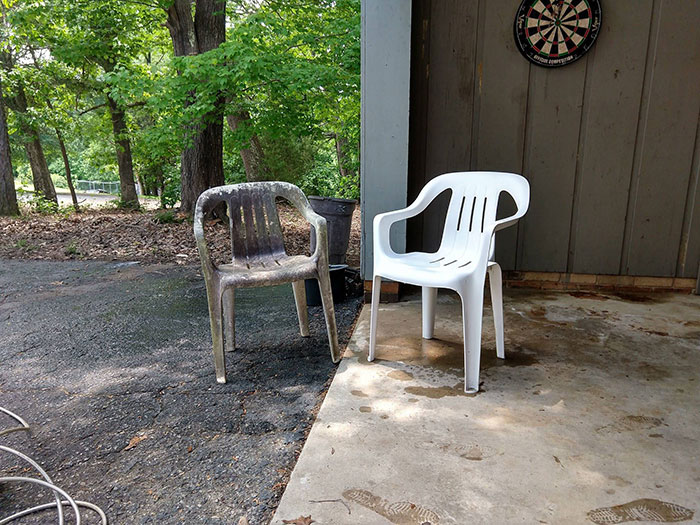 #8 Power washing works on the rugs too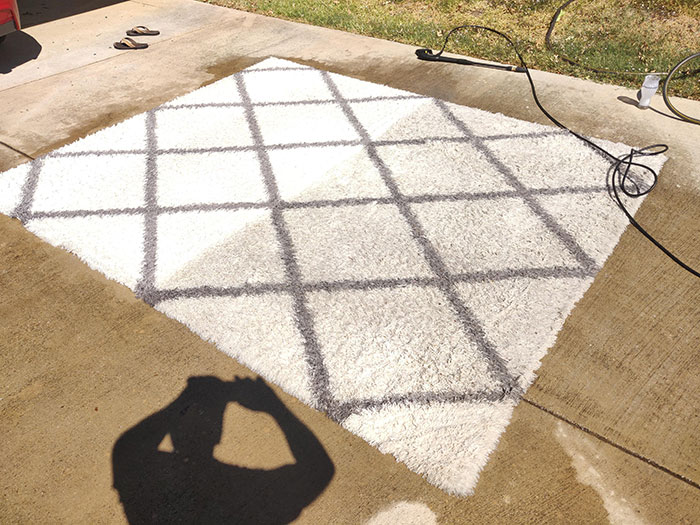 #9 This Garden Chair got a new life!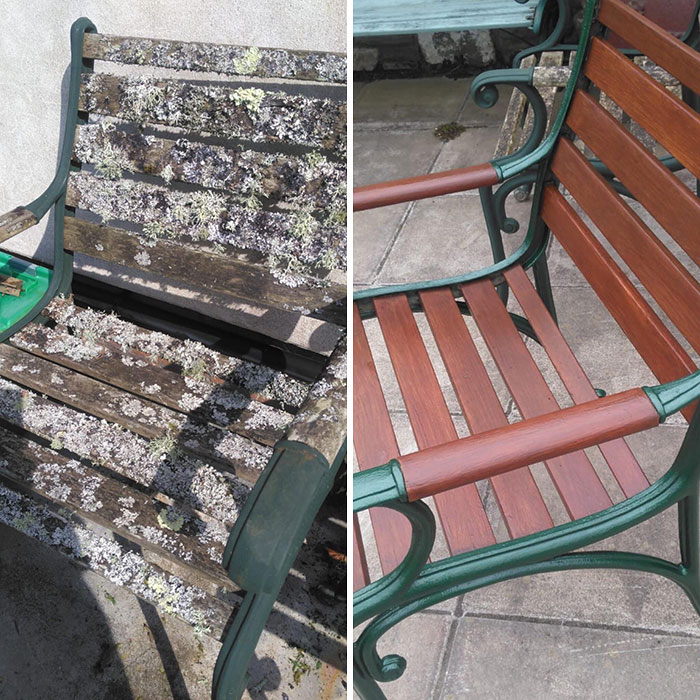 #10 This Redwood Table looks stunning after getting cleaned halfway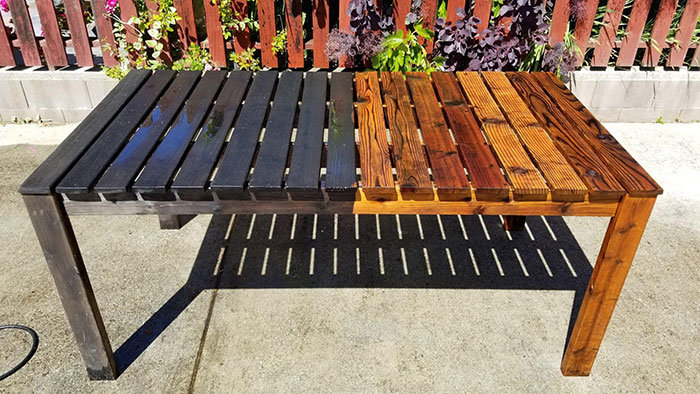 #11 Cleaning this 20 years old chair!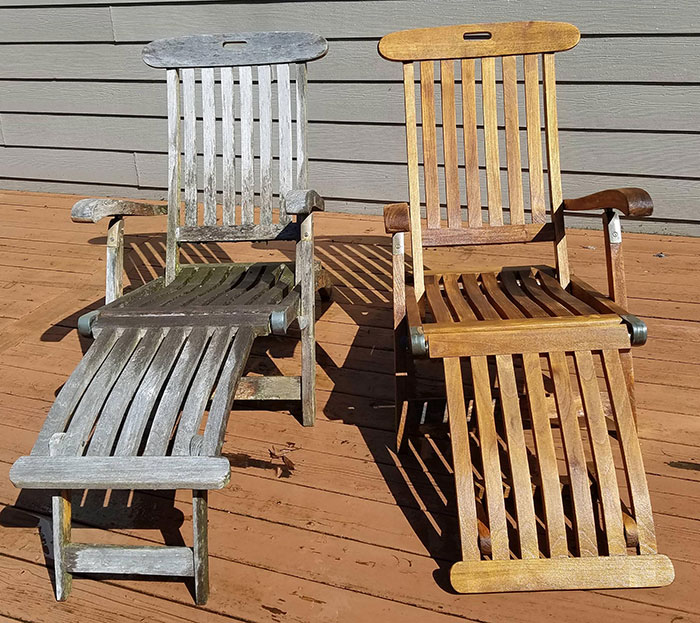 #12 The best surprise gift was this power washer!

#13 The Doggo loves its new Power washed walkaway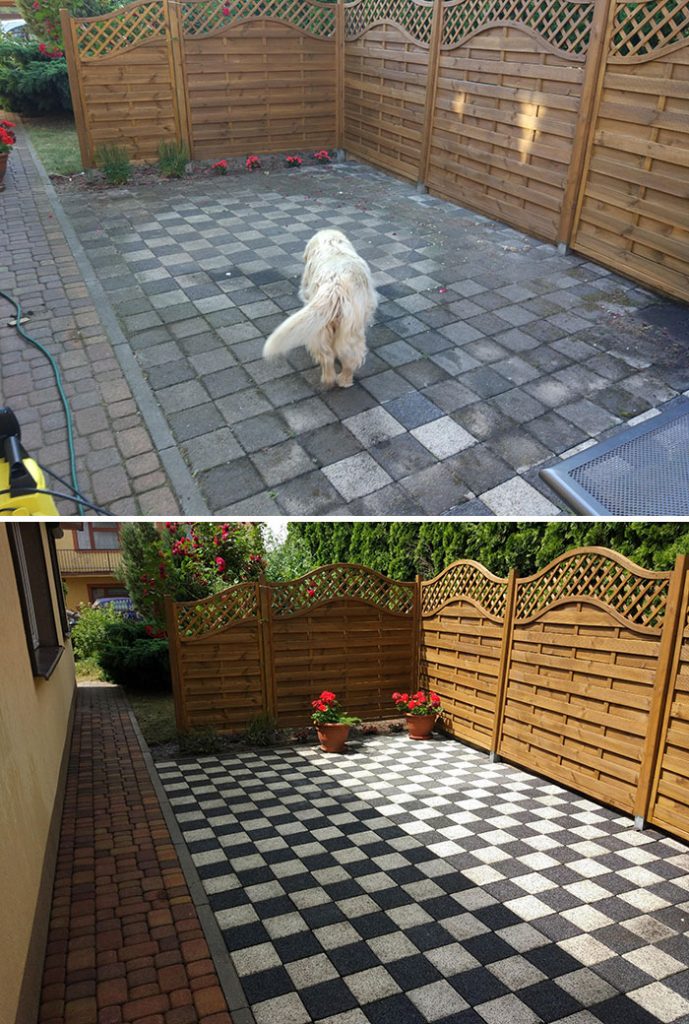 #14 Art in West End, London returns to its Former Beauty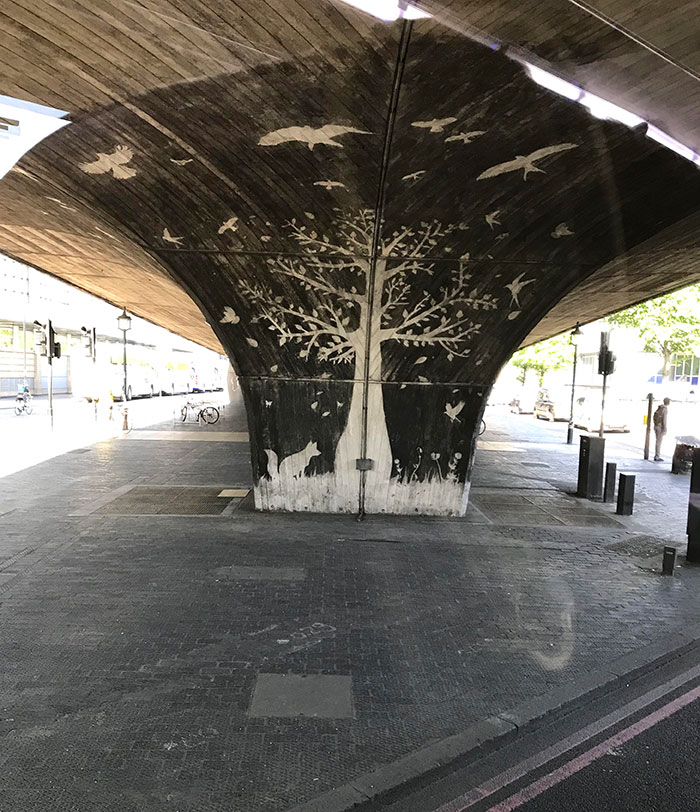 #15 Power washing revives the intricate designs hidden in dusty rugs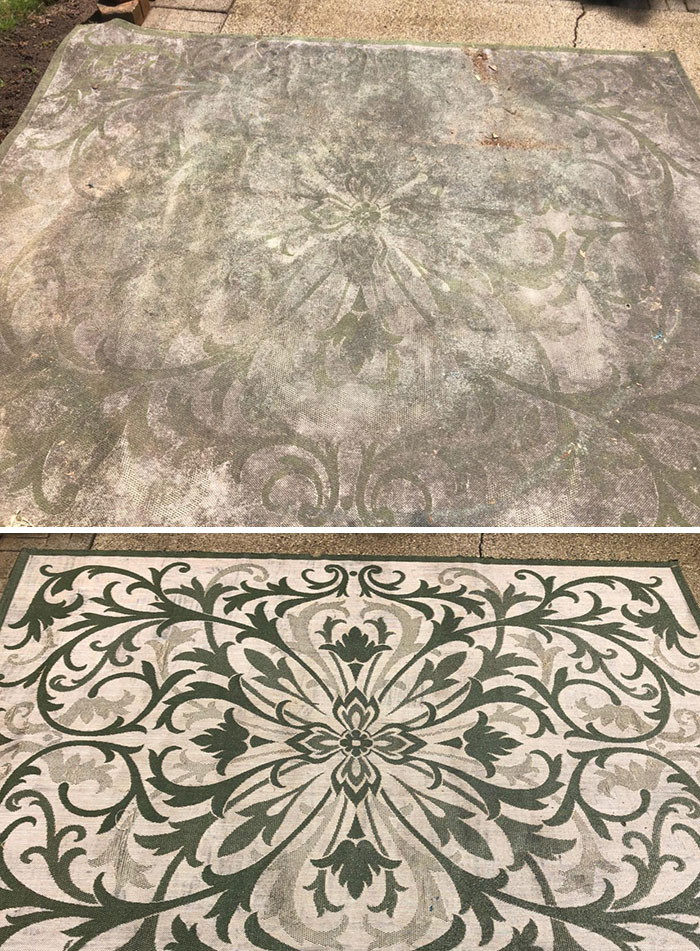 #16 This was definitely inspiring!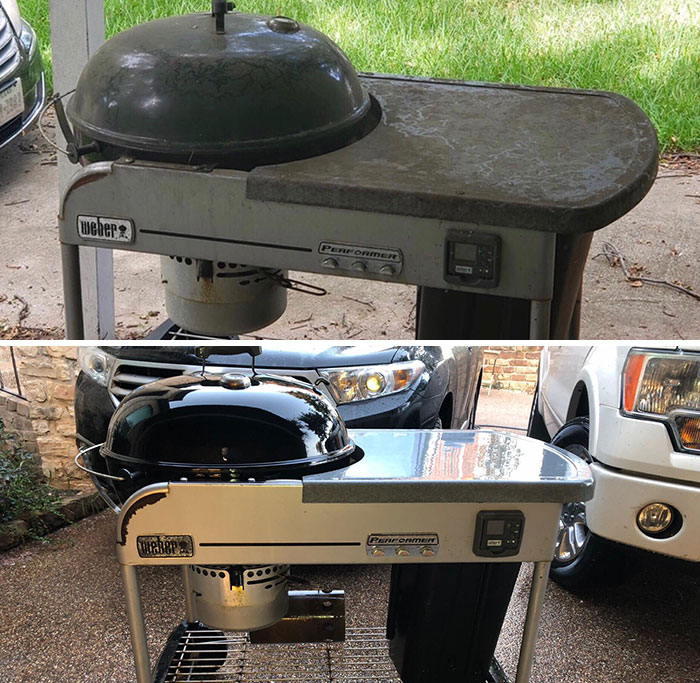 #17 The huge fish in Eastern Germany goes for a Power Wash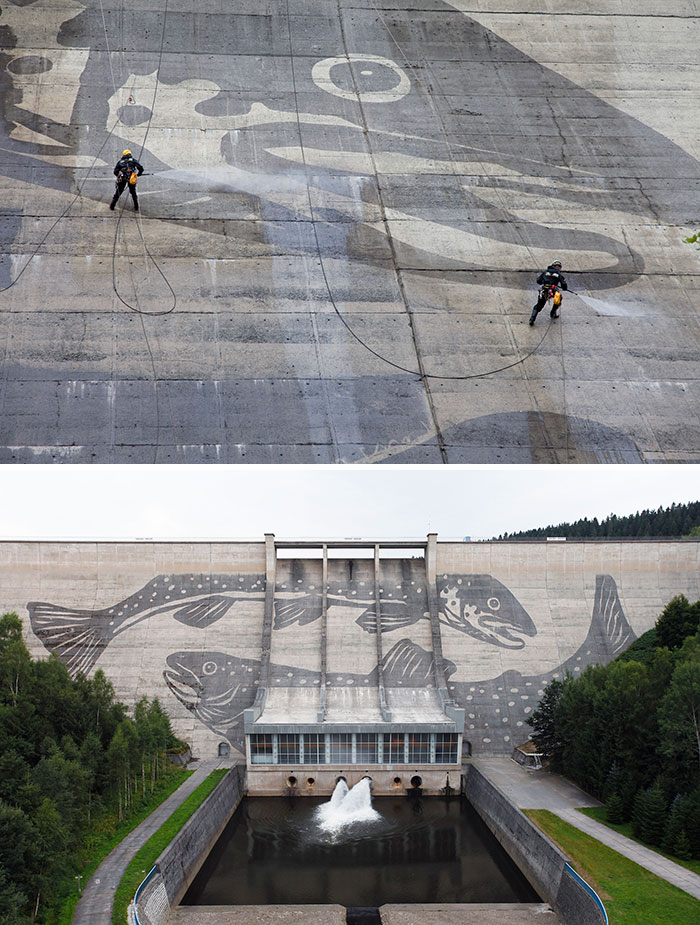 #18 Is this the same Outdoor Patio?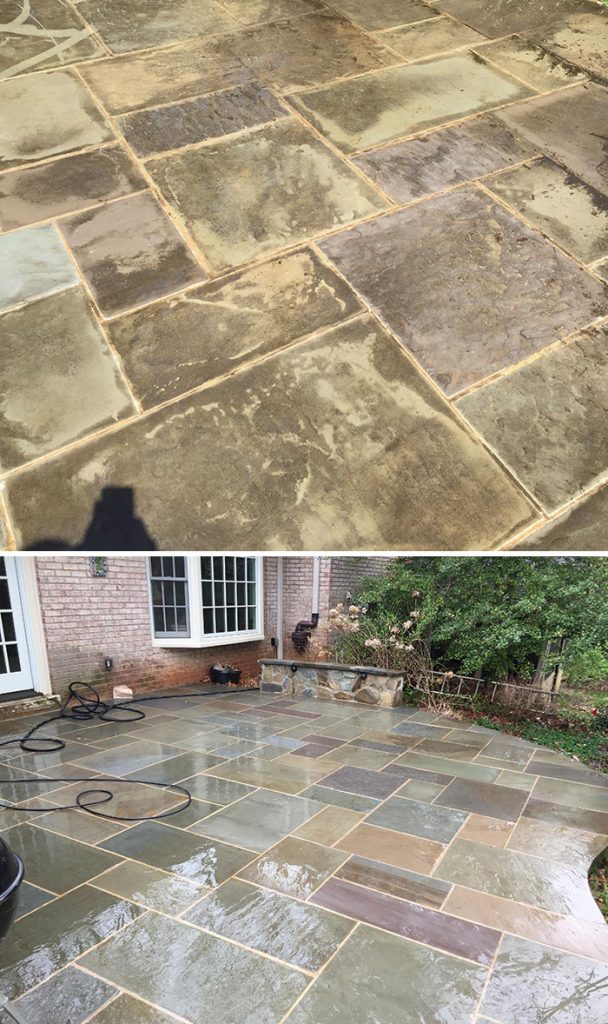 #19 Woah! Did we ever expect this to happen?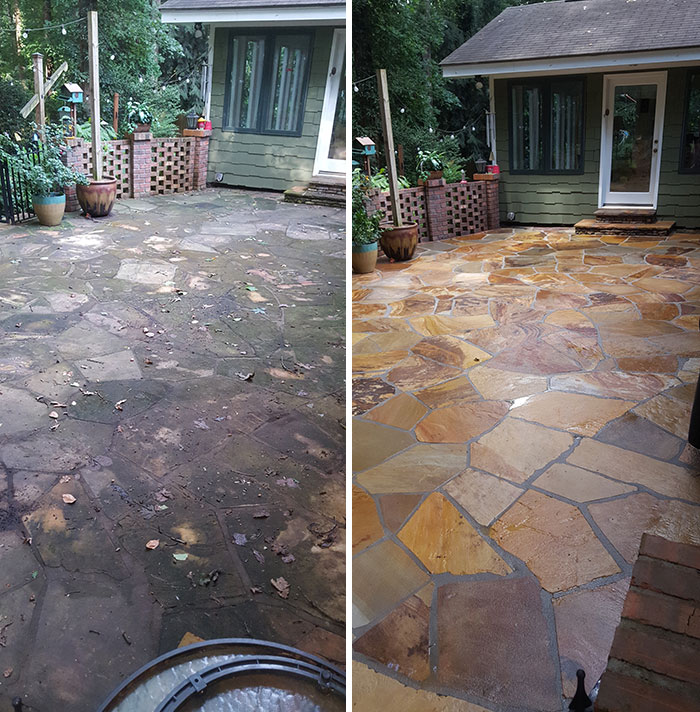 #20 This fence wasn't actually grey!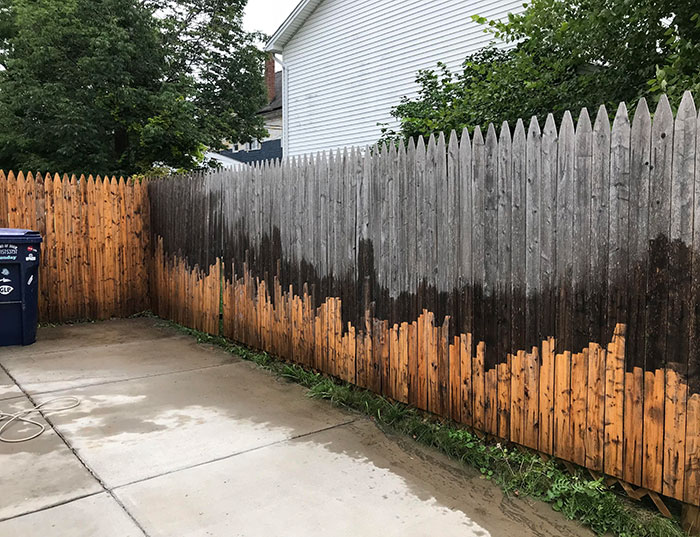 #21 You will probably love the power washed Vienna Building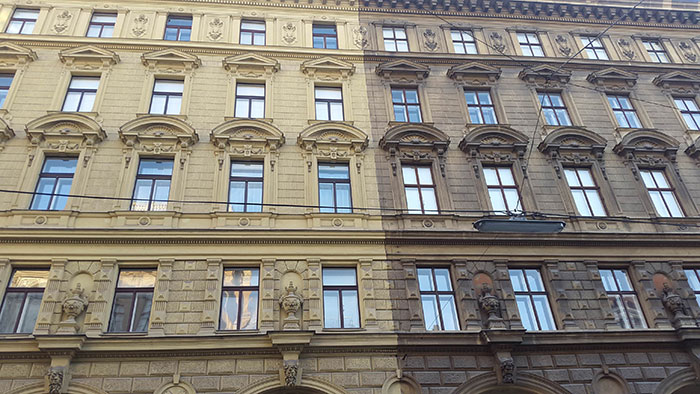 #22 Let's bring out the original wooden cabin & fence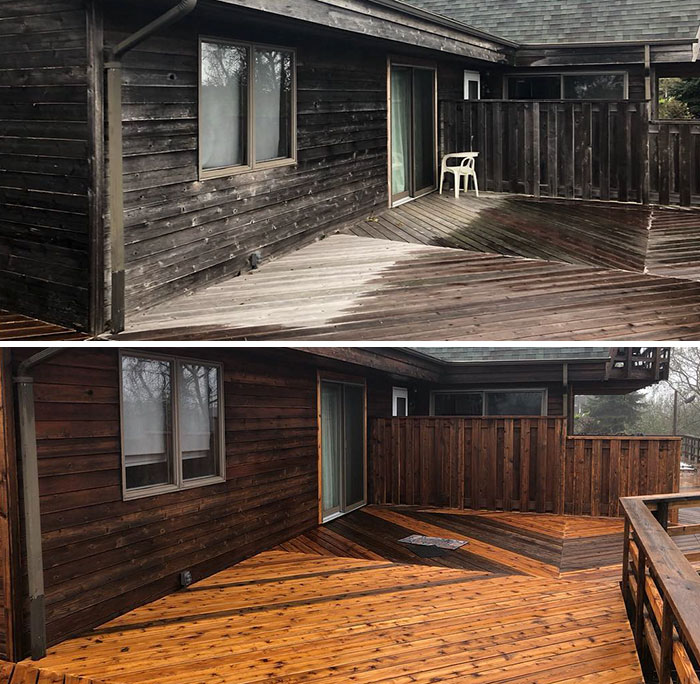 #23 The first power wash after moving in!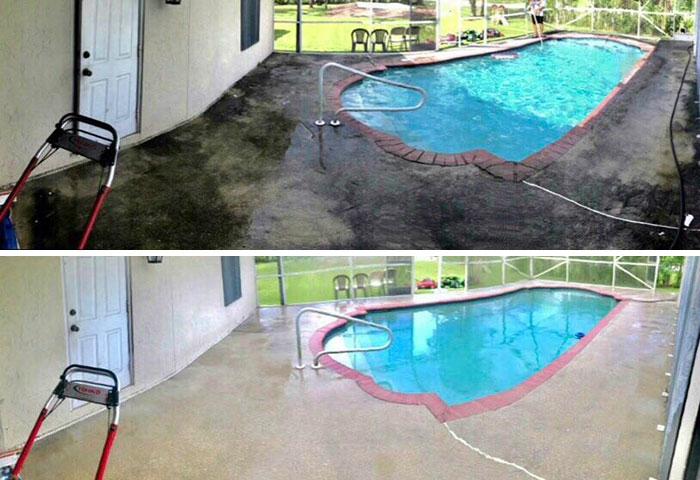 #24 Gravestones, too deserve a cleaning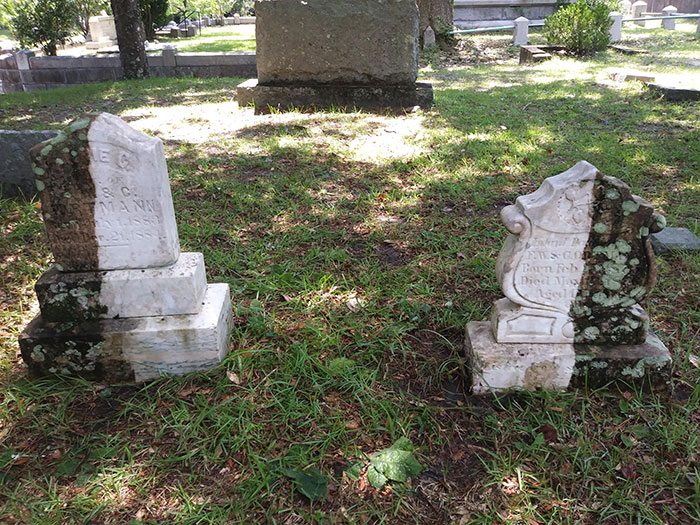 #25 This fluffy brown rabbit was actually white-skinned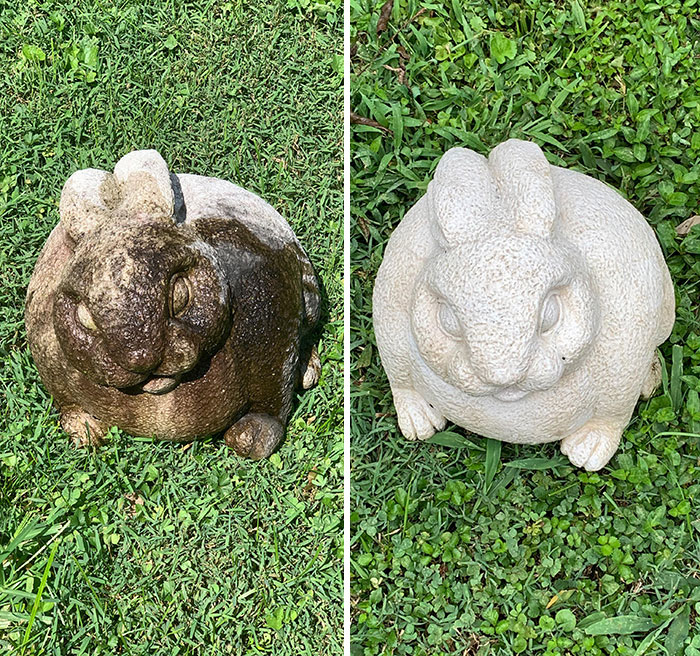 Now that you have seen these pictures, we are quite sure that you are also willing to try power washing. Thus, we too would recommend you to definitely restore your personal belongings. Because this is the best gift we can give to nature and also to ourselves!