Cats are known to behave more like a dog. Badass cats easily rule over dogs and managed to take over their beds. Though both canines and felines are adorable to humans. Both can settle beautifully with us but what makes cat steal beds of their buddy is unpredictable.
Here is some mischievous and hilarious compilation of moments caught by the parents of both dog and cat at their house. Cats are the little thieves at your place but they could do no harm.
When The Cat Steals Your Bed So You Have To Improvise. It Was Actually Super Comfy And I Didn't Want To Get Out, Even Though Mum Had Washing To Do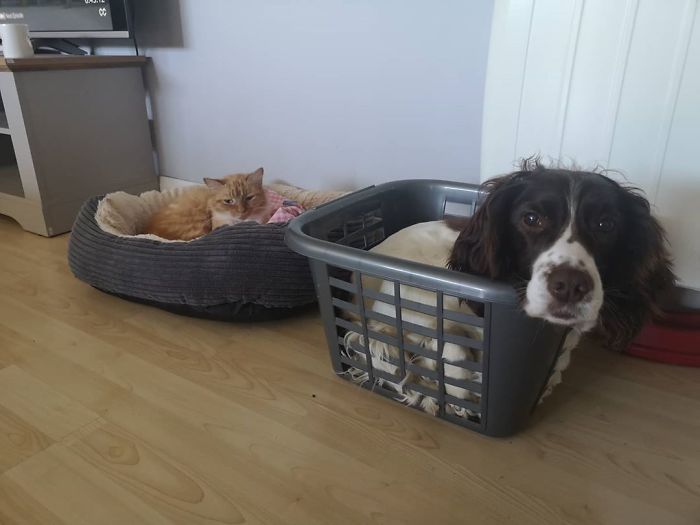 Such Disrespect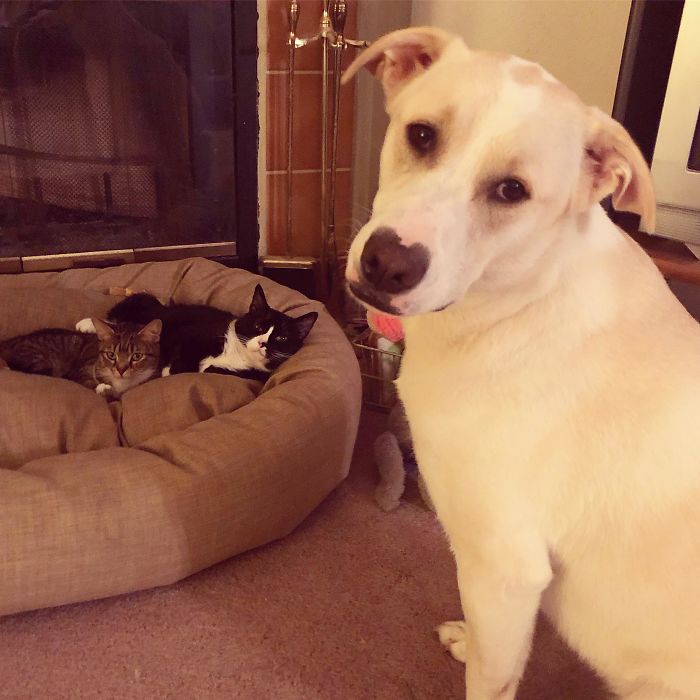 But Mommy, She Is In My Bed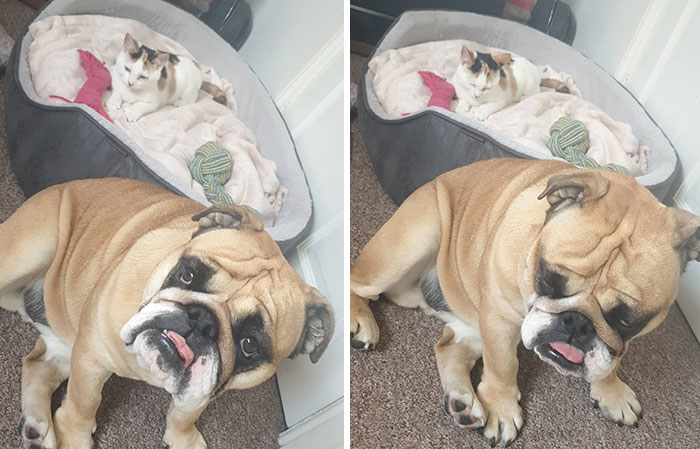 The Dog Wasn't Too Happy About The New Baby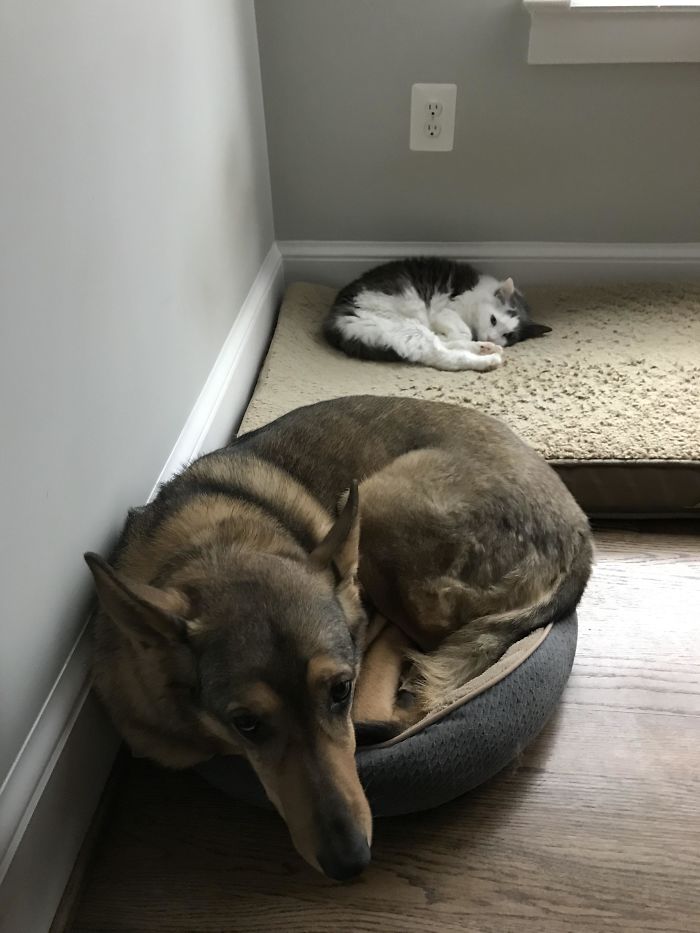 The Dog Wasn't Too Happy About The New Baby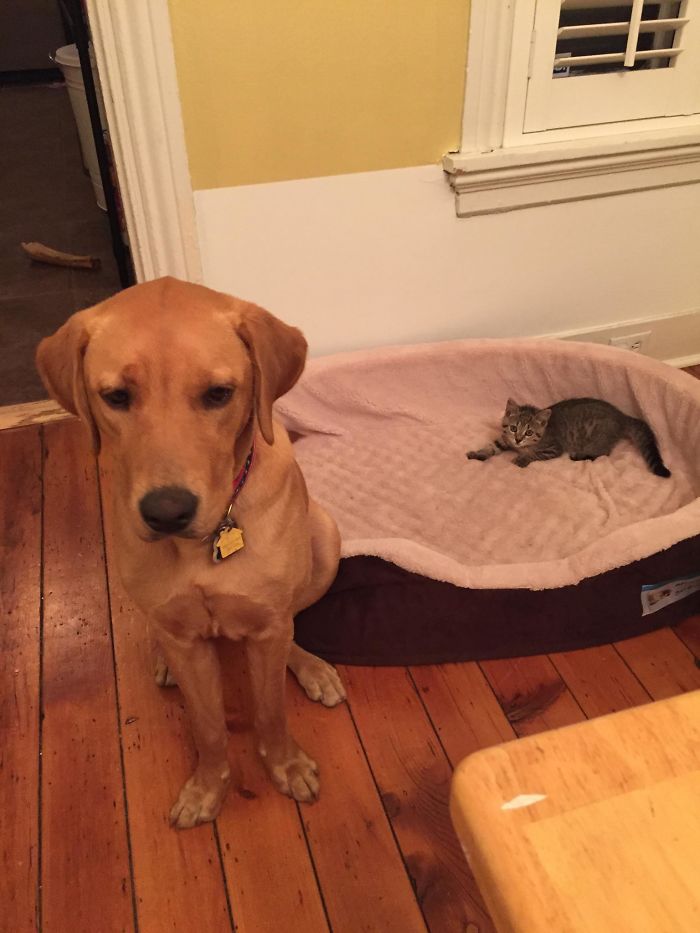 It's Happened Again, Dad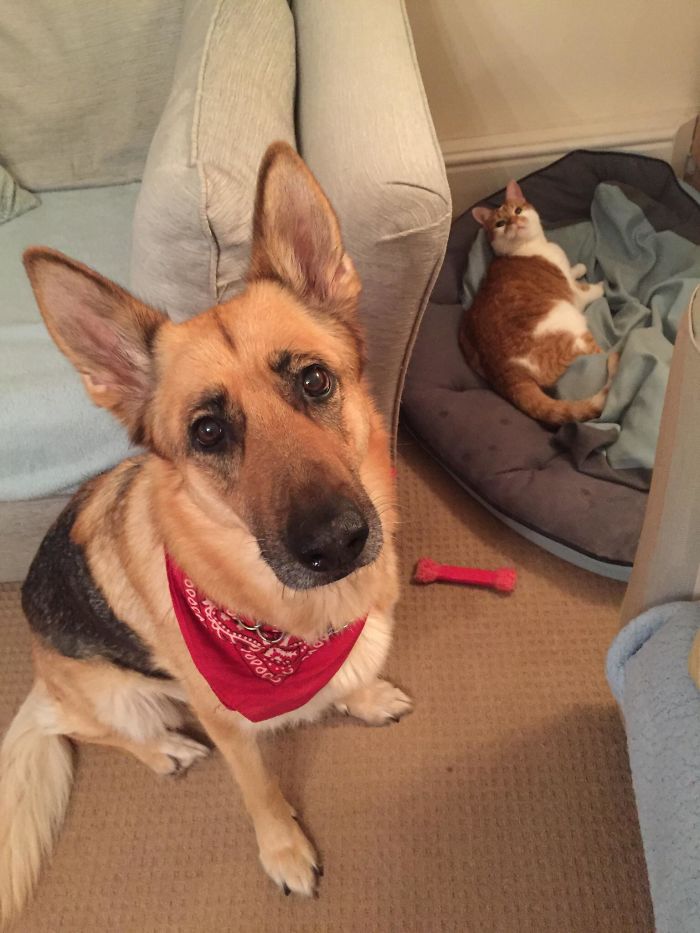 Got The Dog A New Bed Today. Not Going Well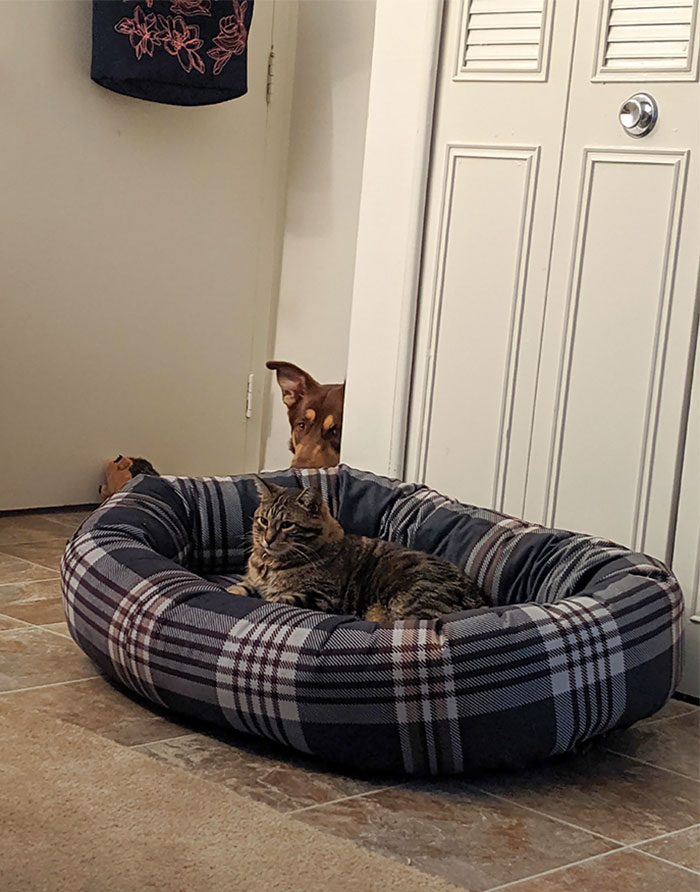 Poor Pup Tried To Ask Nicely. Too Bad The Cat's A Jerk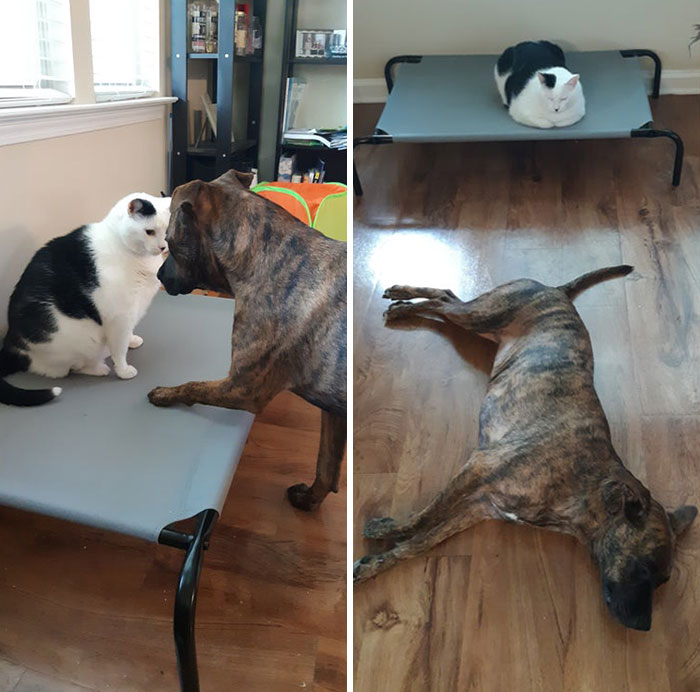 In Case You Were Wondering Who's In Charge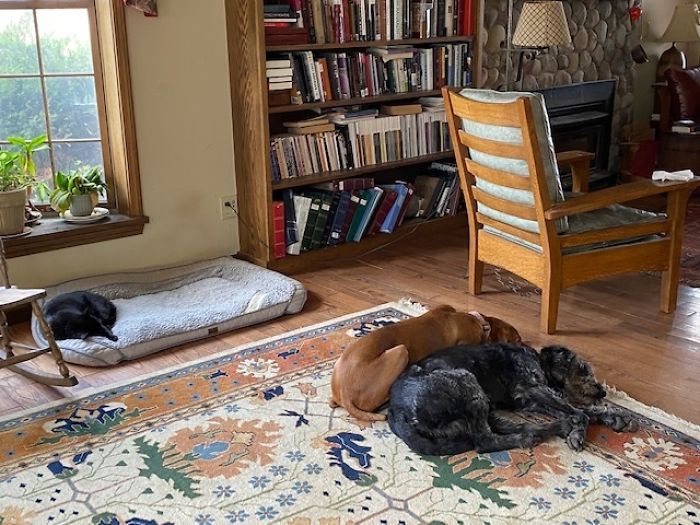 Why Is He There?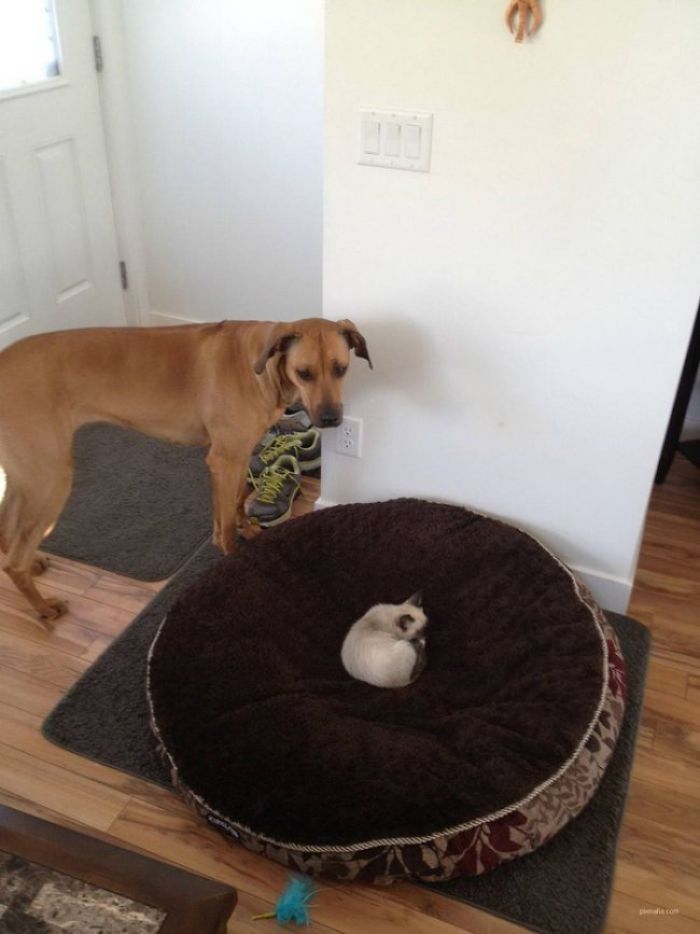 A Little Help?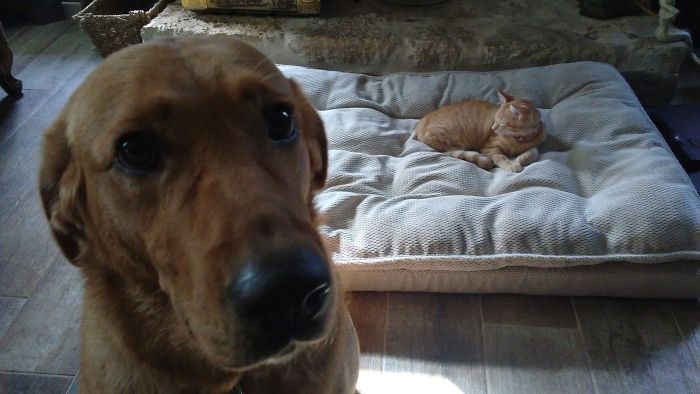 The Face You Make When The Cat Stole Your Bed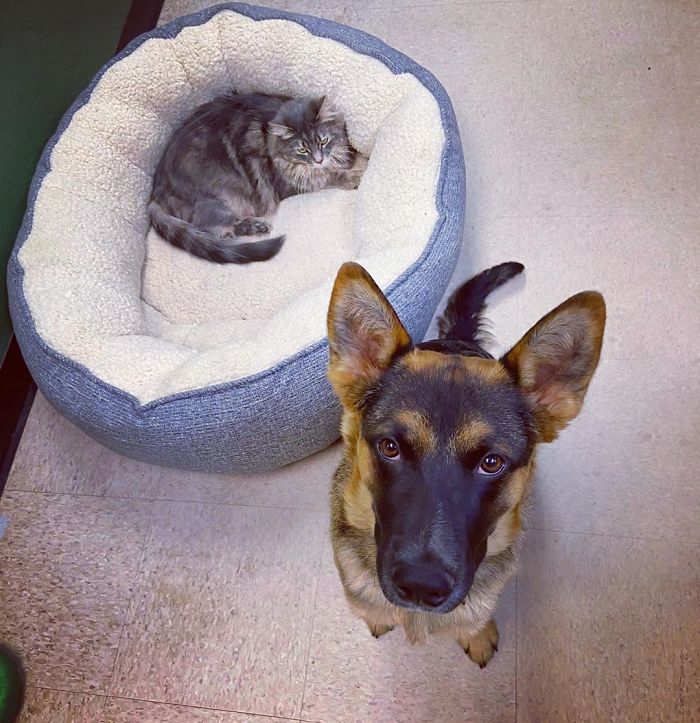 Our Cat Stole Our Dog's Bed. Fear And Confusion Ensued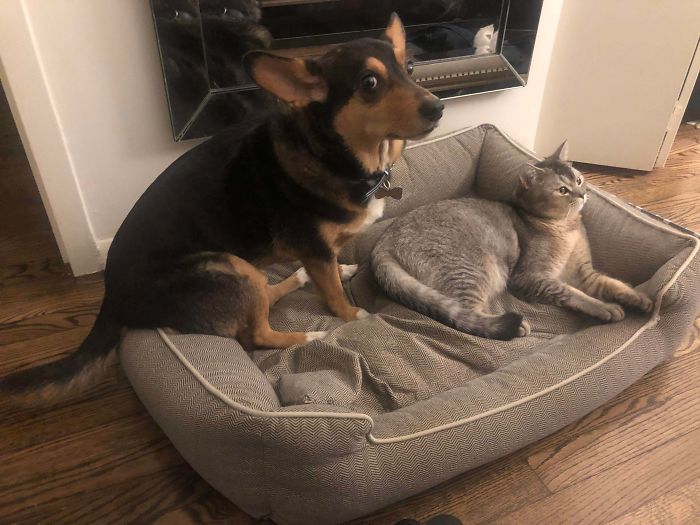 She Stole It Right Out From Under Him And Looks So Smugly Pleased With Herself For It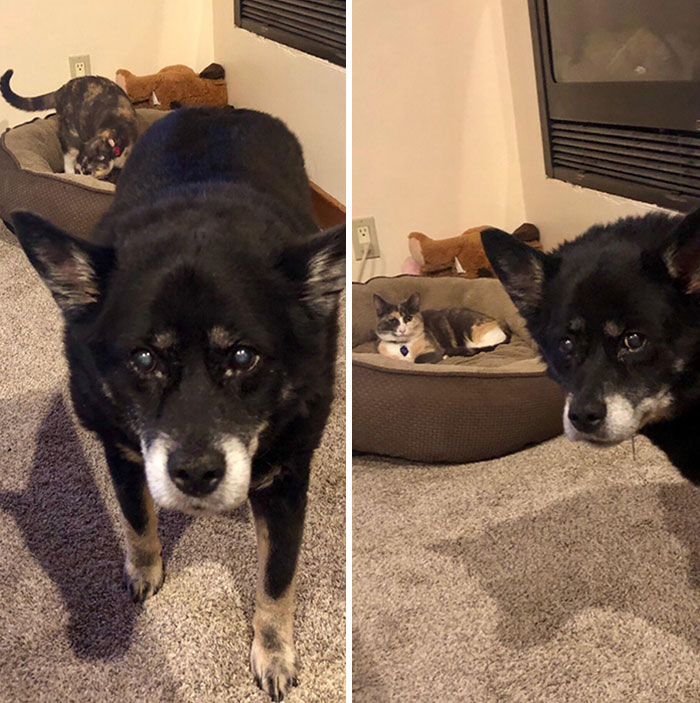 One Does Not Simply "Steal" From A Malamute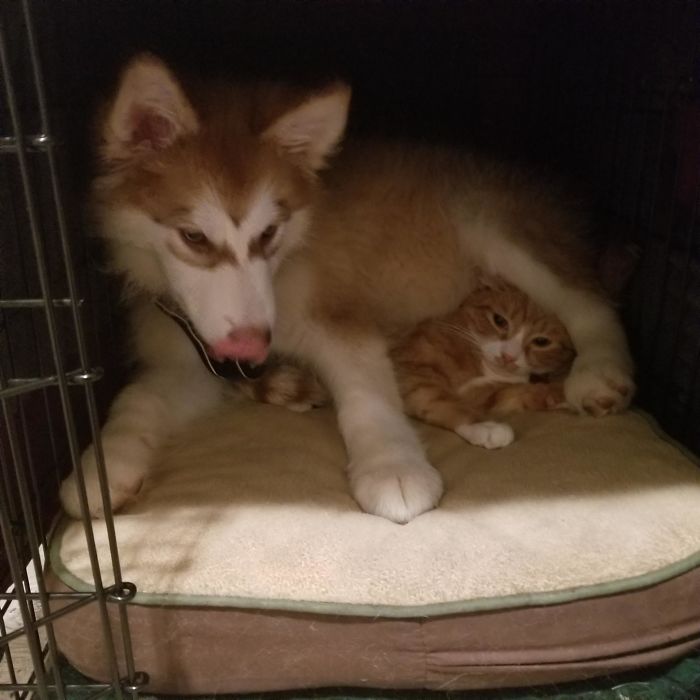 I Captured My Dog Crying For Help Every Time My Tiny Old Cat Steals Her Bed. She'll Sleep On The Floor Rather Than Steal It Back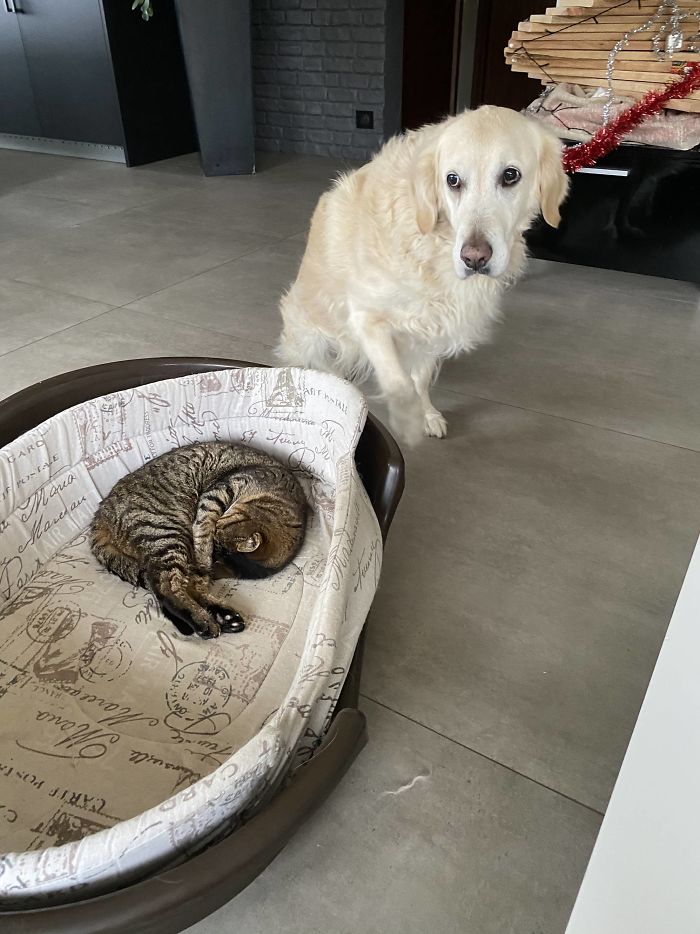 See Below Why Skye Is Looking Sad And Sleeping In Her Toy Basket Today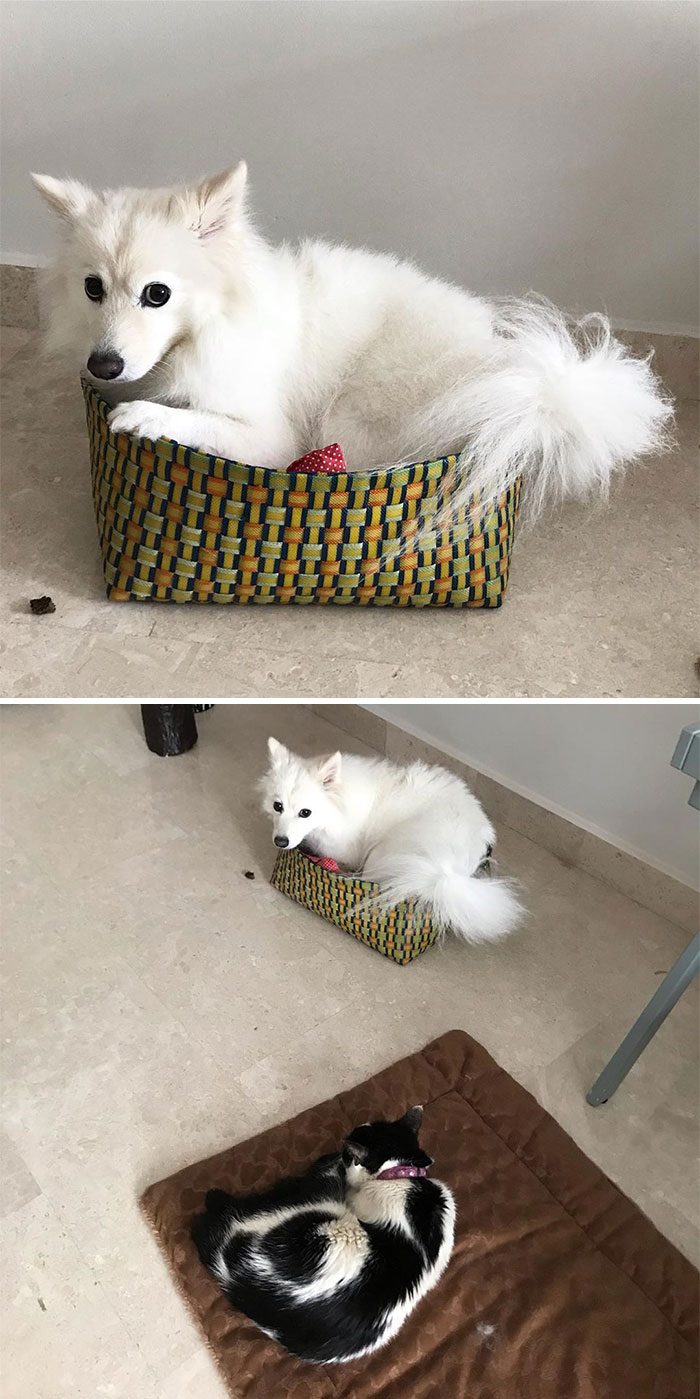 You Seeing This??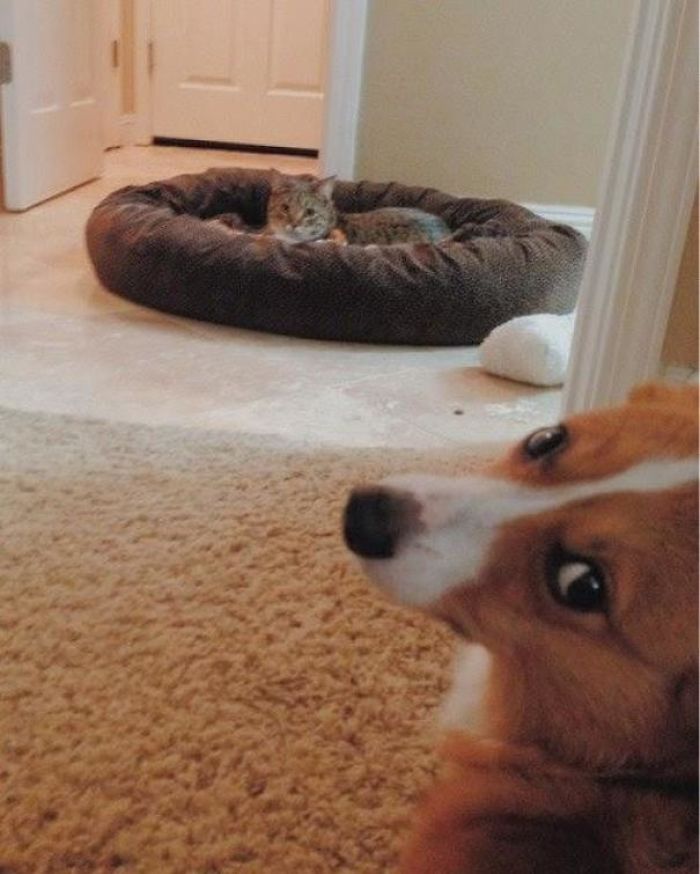 It's 7 Degrees Outside And The King Has Claimed His Bed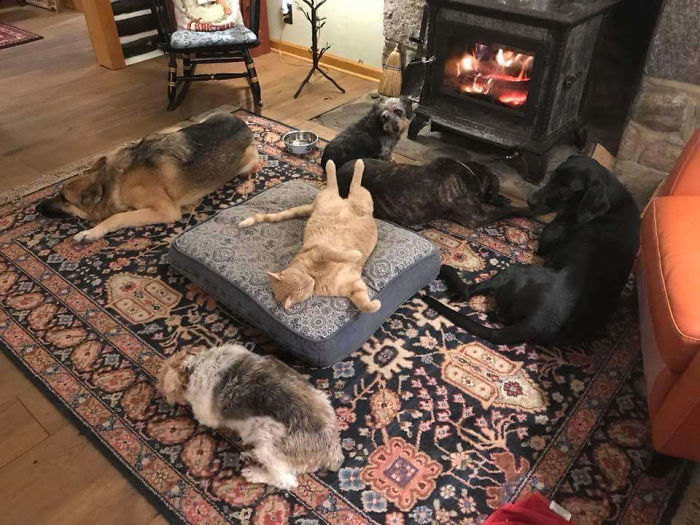 My Cat Really Enjoys My Dog's New Bed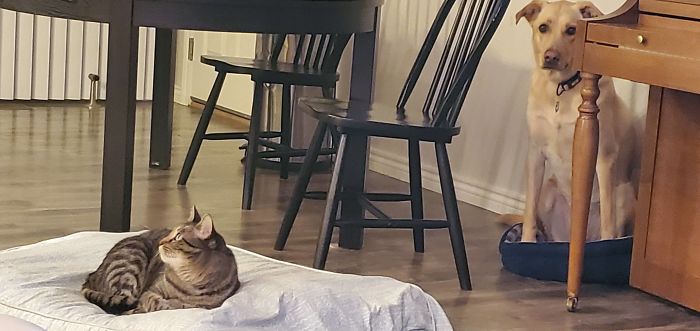 Got The Dogs New Beds. I Should Have Got Them Some Courage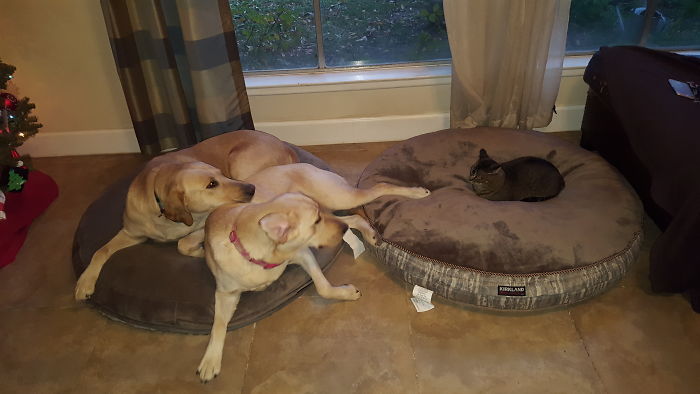 Yes Yes, Stay There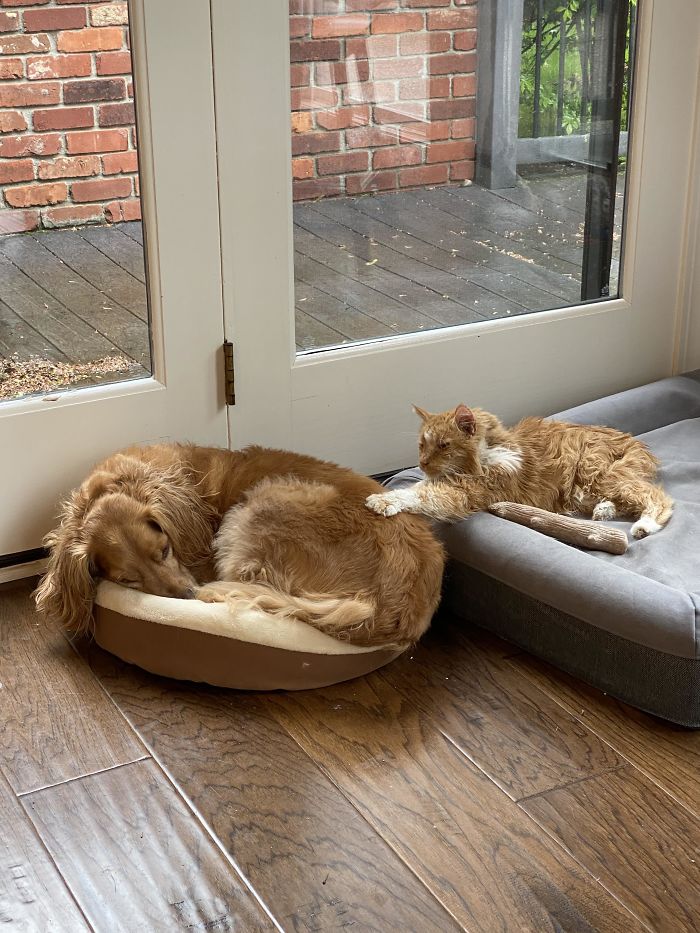 That Look Of Apathy And Those Looks Of Disdain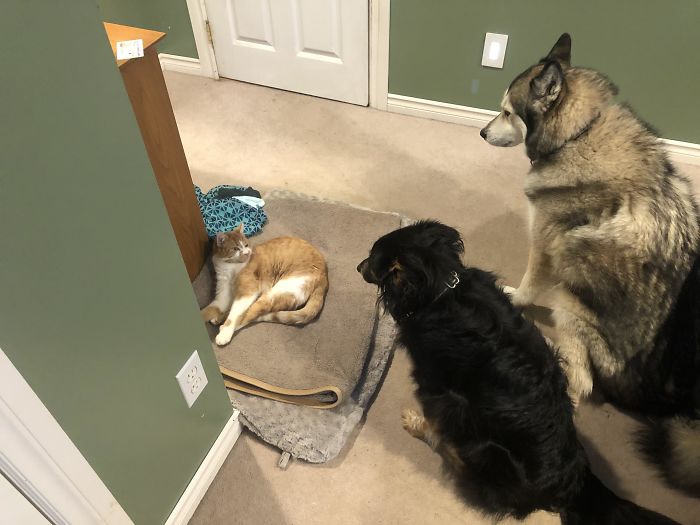 I Know Who Won This Fight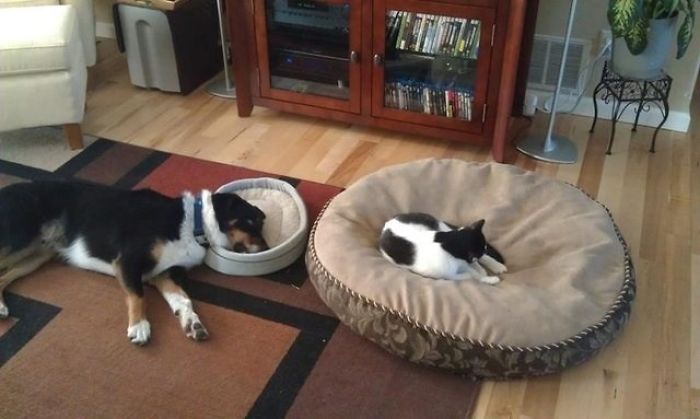 Well Was Looking For A Forever Home For This Stray Kitten But The Other Cat Has Spoken, The Dog Also Has No More Bed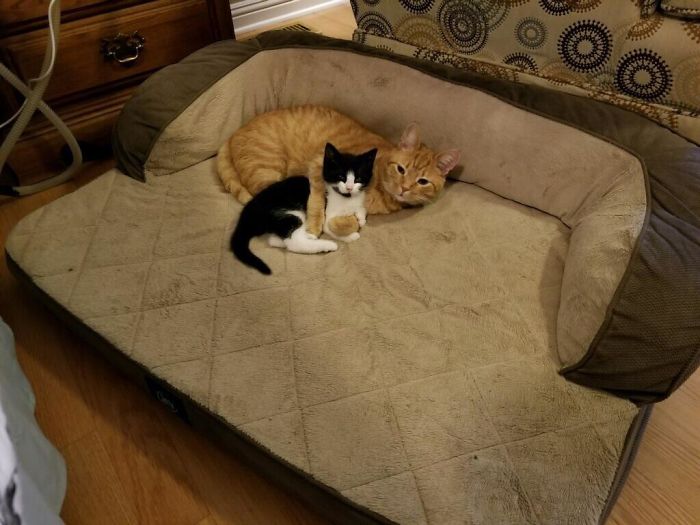 Always A Gentleman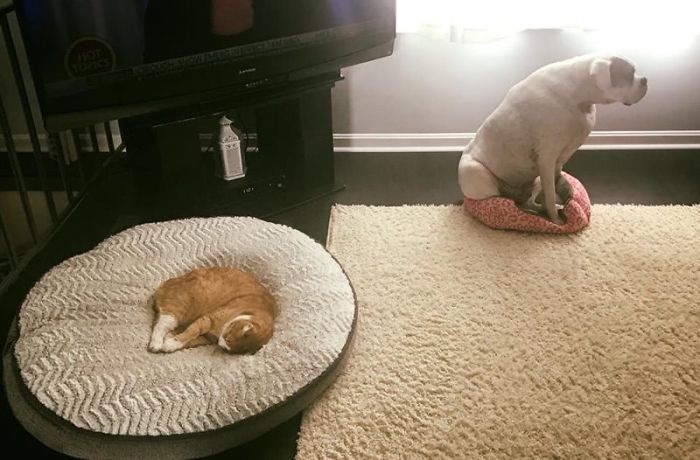 I Was Able To Capture The Raw Anguish He Felt After Losing His Bed To The Void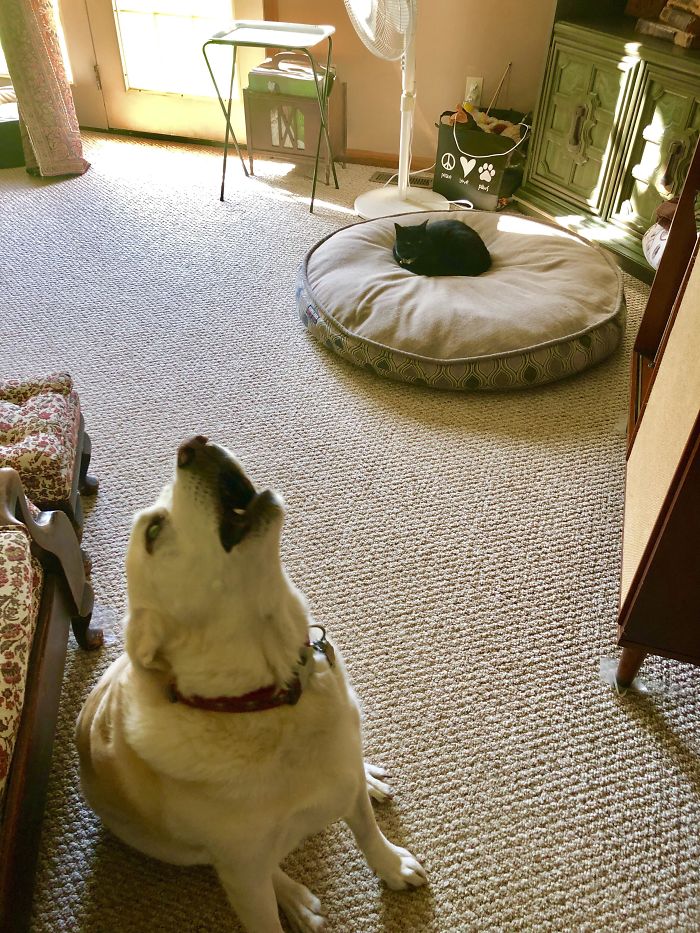 Nope, Not Today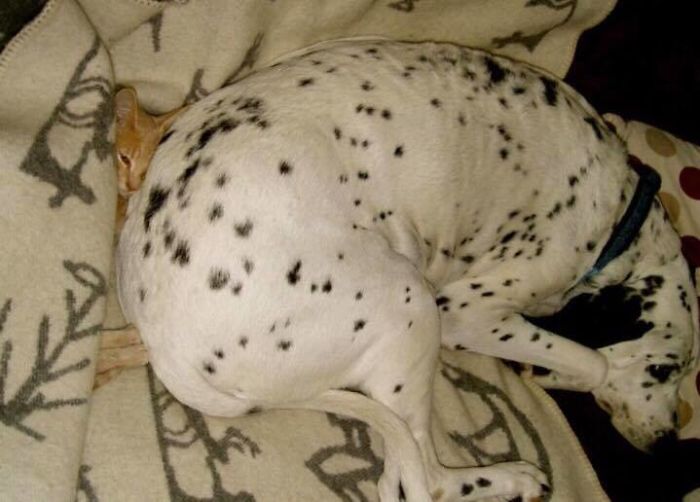 I'm Fine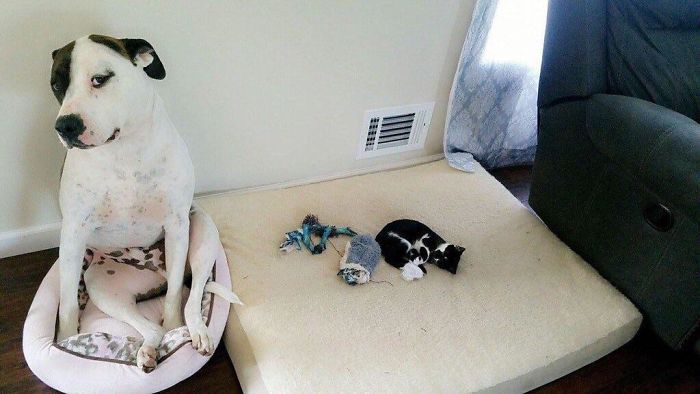 Cat And Dog Enjoying The New Beds We Just Got Them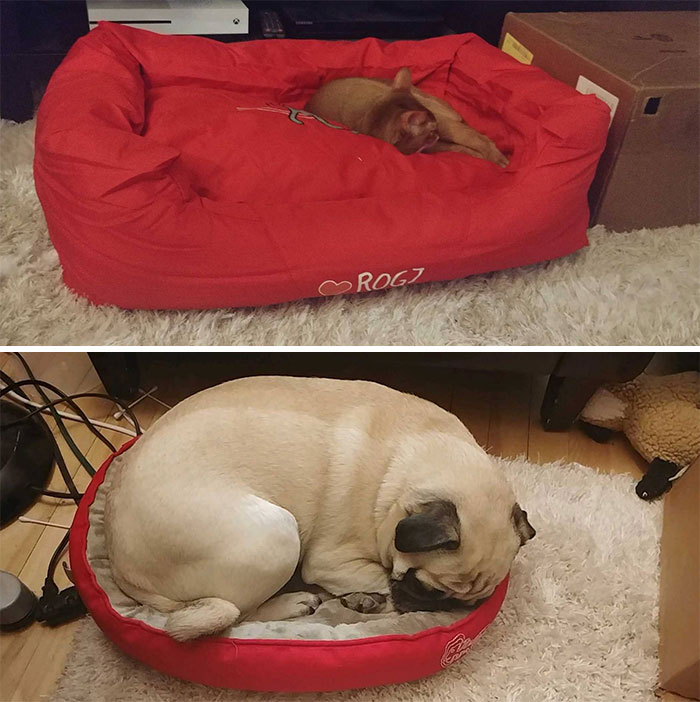 My Cat Recently Discovered The Dog Bed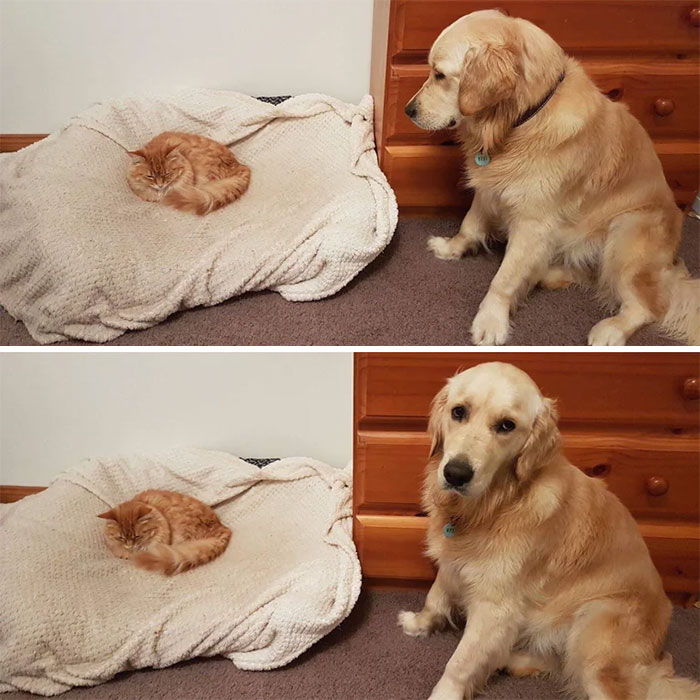 Why Is He There?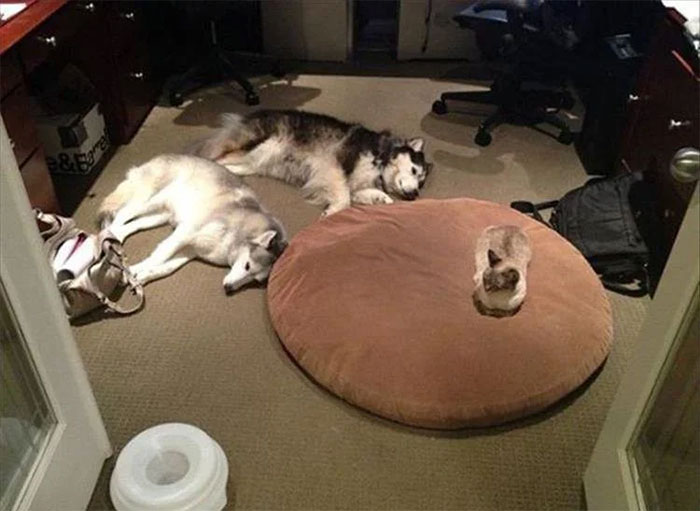 Cats and dogs share an unconditional bond with humans. With their adorable look and acts, they easily steal our hearts sooner than anything.
We have earlier brought you up with 25 hilarious differences between cats and dogs to have them in life. Pets can even risk lives for their owners. On the other side, they can fool us to achieve attention from us.