Crazy photographers are always trying to make the impossible thing possible. The internet is overflowing around with high-quality insane shots. This has been only possible because of these crazy photographers.
They usually endanger their life to click the perfect shot. Photography is not an easy skill that everybody can achieve. It gets developed with time and experience.
The photographers have a very different thinking level. They have unique skills of making a simple picture into a one-piece in the world.
Below are some extraordinary moments of photographers filming their perfect shot.
Taking your hands off the control just for a second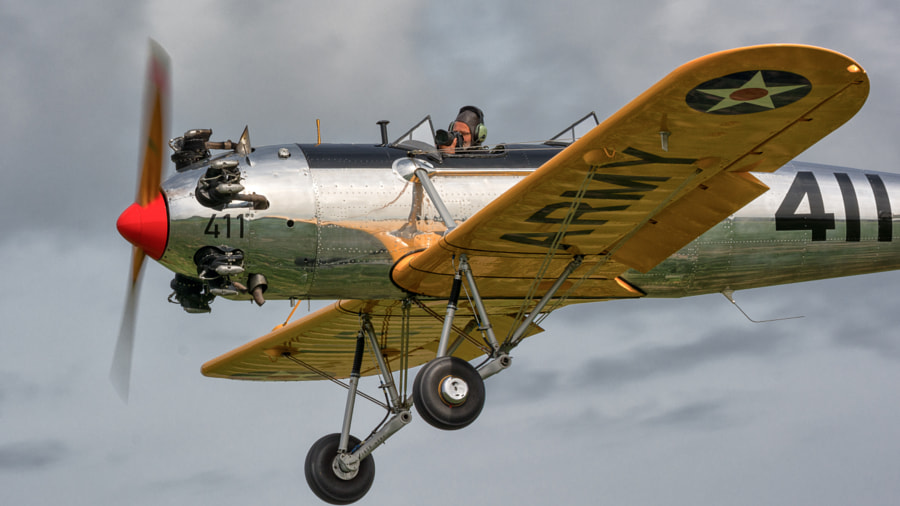 Gliding down the road for a perfect snap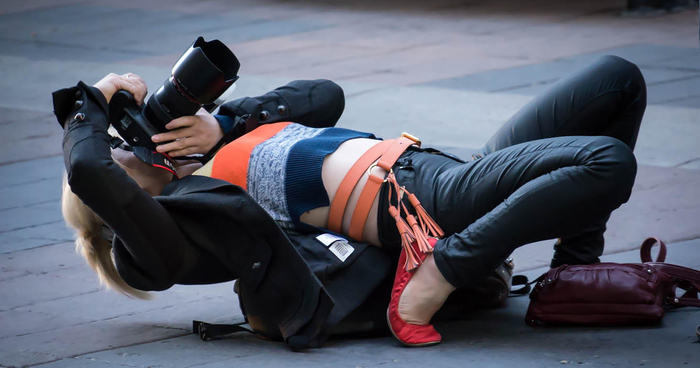 Holding up Shot ammunitions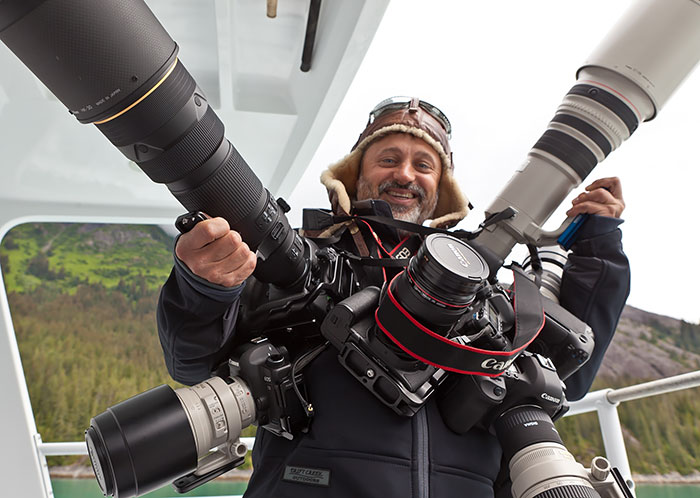 Blue lagoon can not stop me from taking a picture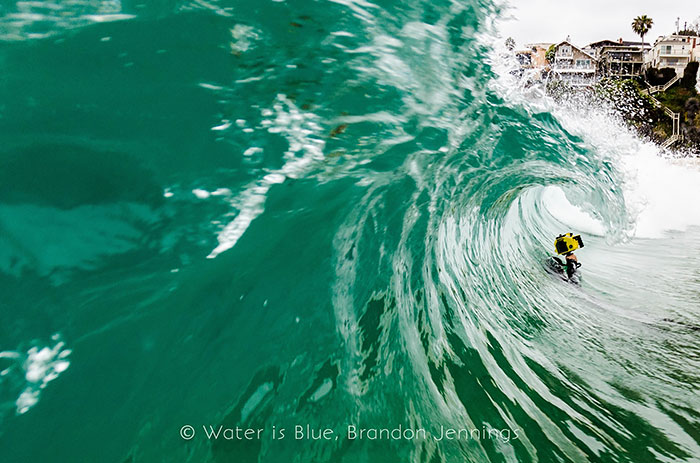 Praying your camera insurance covers water damage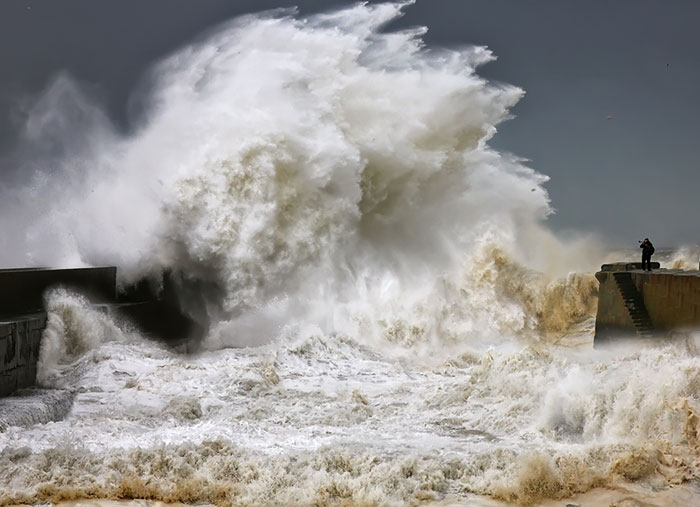 Waiting for the perfect shot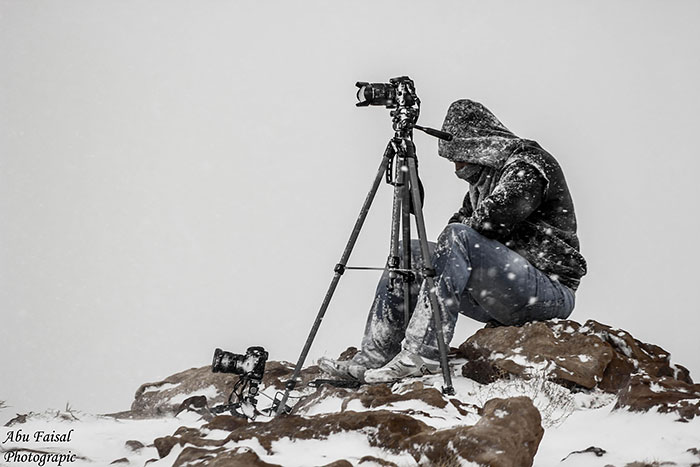 Future photographer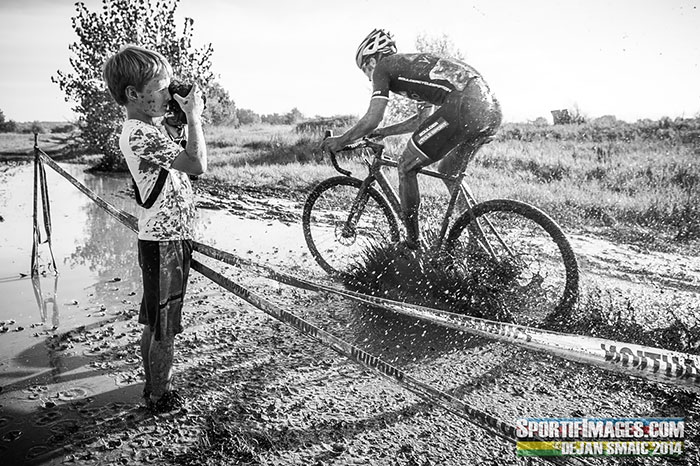 Accepting the kind of judgment only your loved ones can offer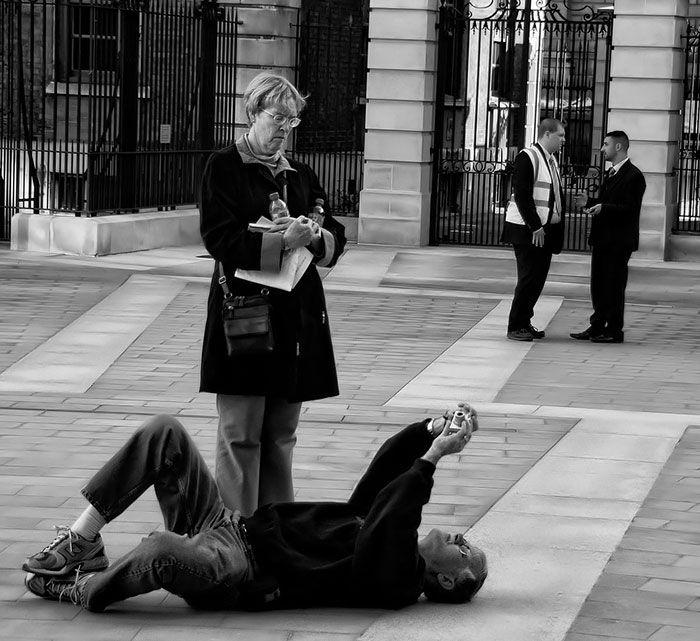 The high rise could not scare me from filming them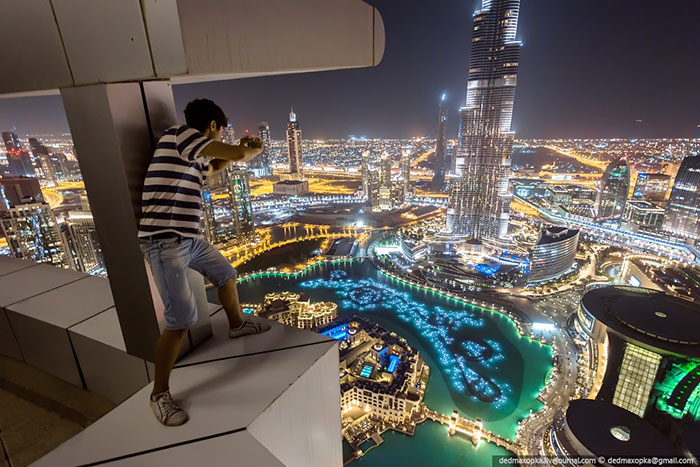 Ready to die for the beauty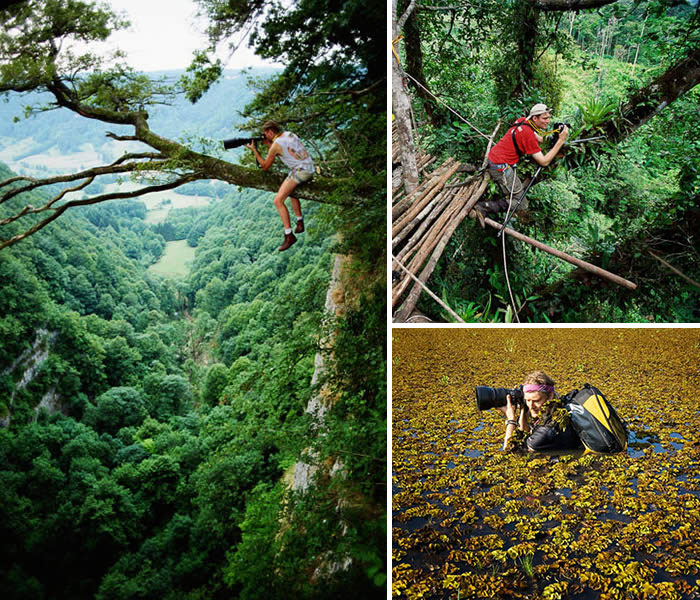 The little frog will soon become a celebrity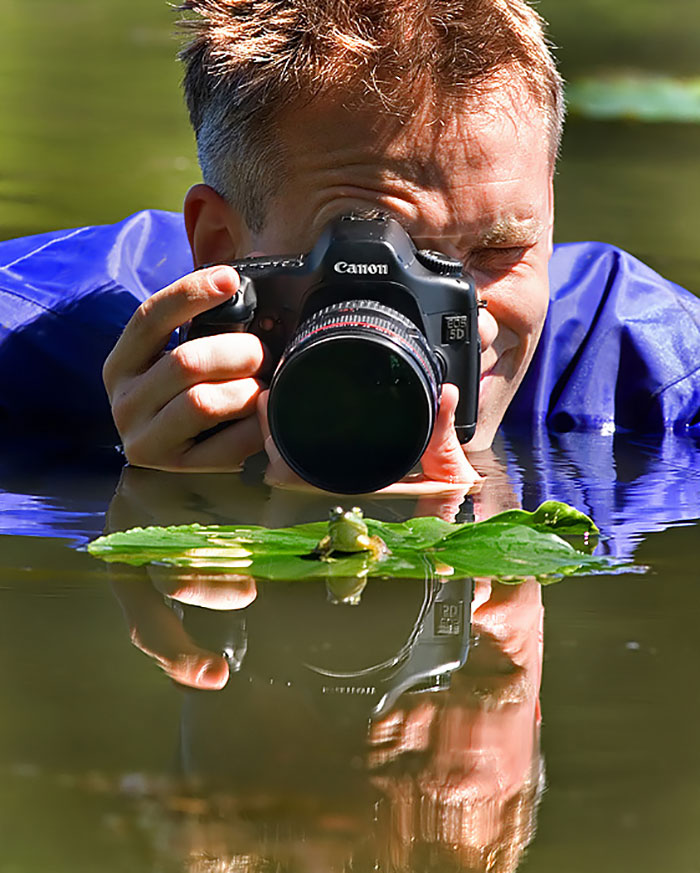 The black beauty attracting the whites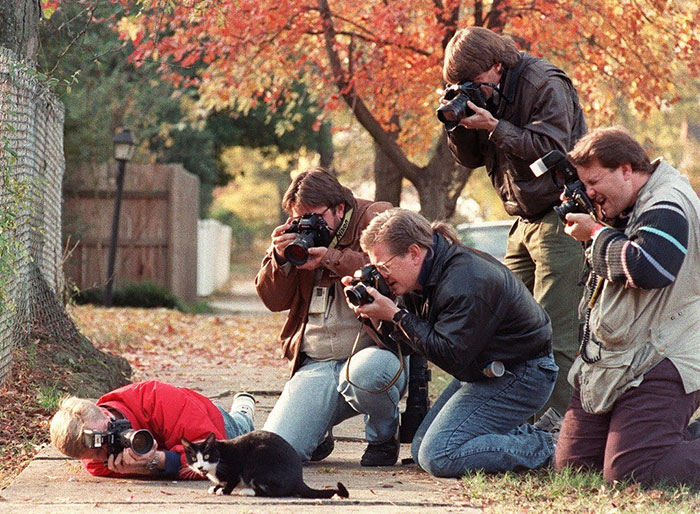 Even the gunshots  can not stop me from taking beauty shots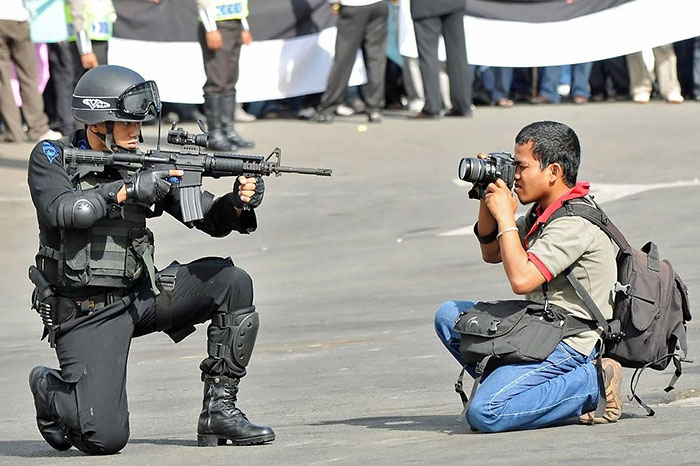 Let me see how have you clicked me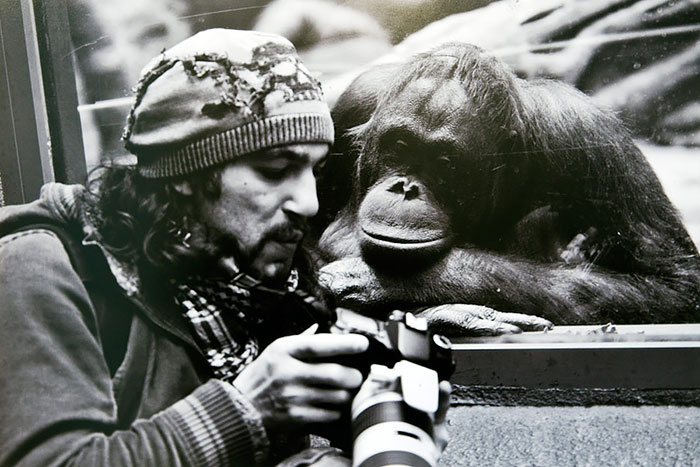 I want to be in the frame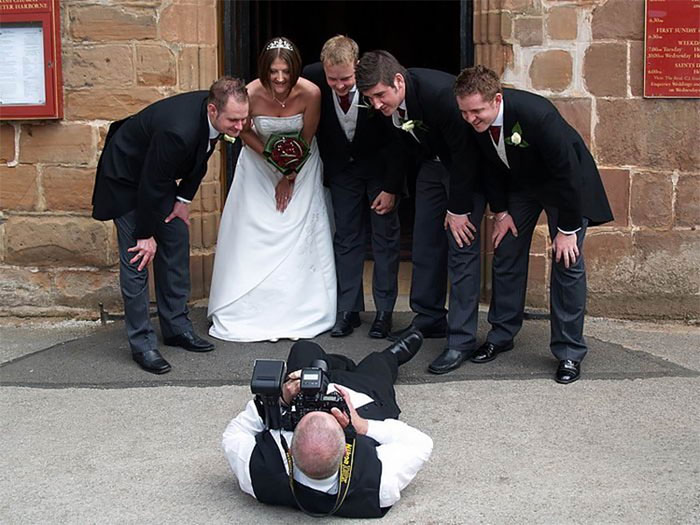 Got frozen while clicking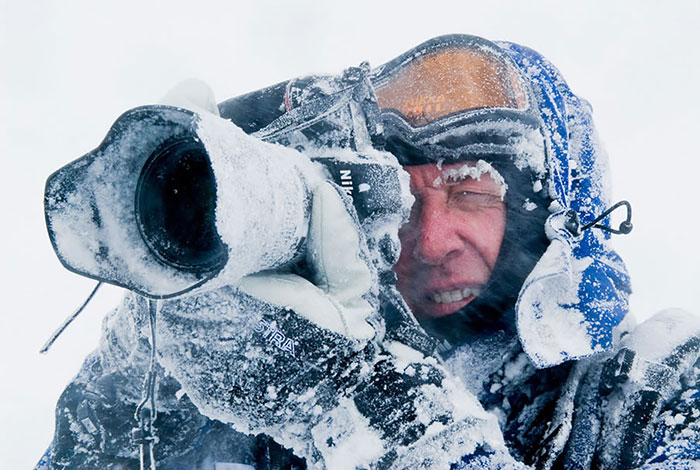 The beauty that I experienced with my naked eye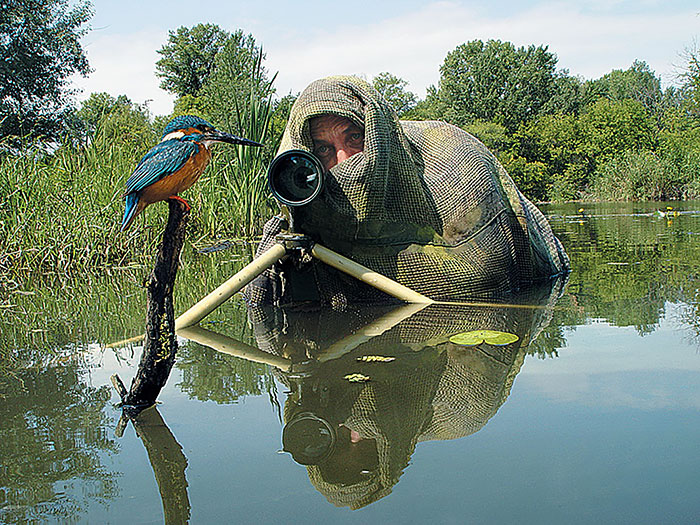 Wait let me click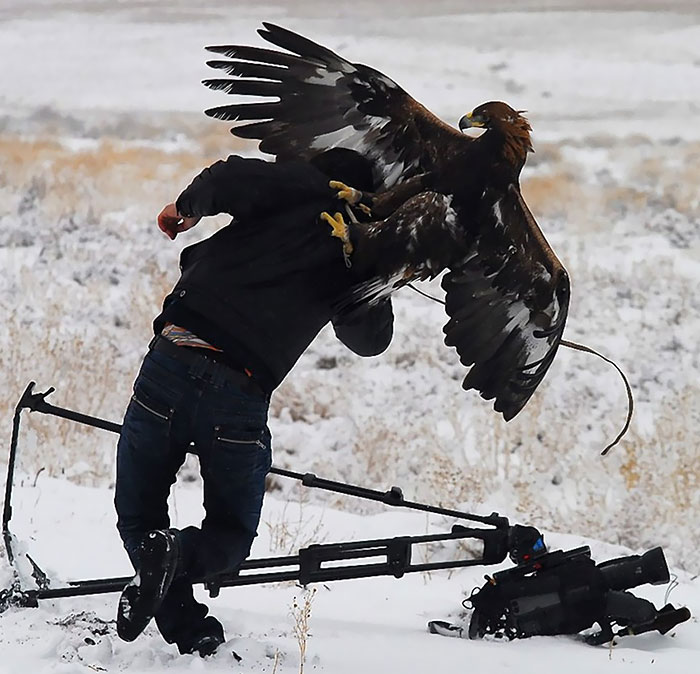 That hungry bear will get fresh flesh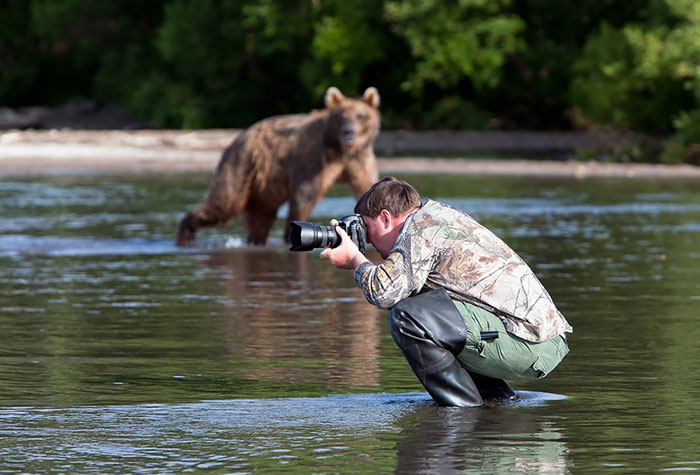 Wish I was born as a swan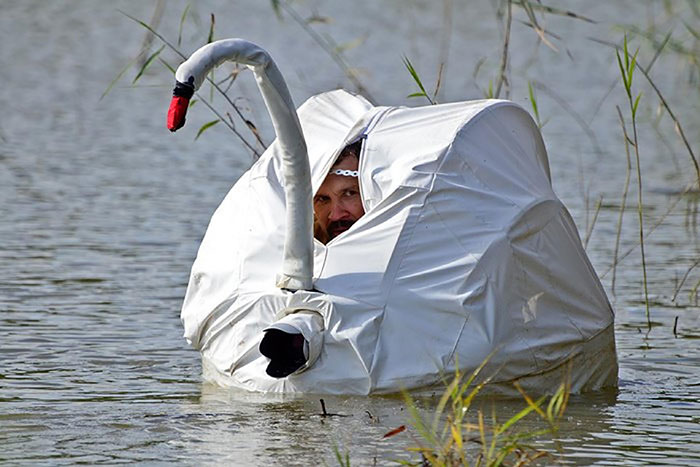 Wait! Wait! allow me to join you all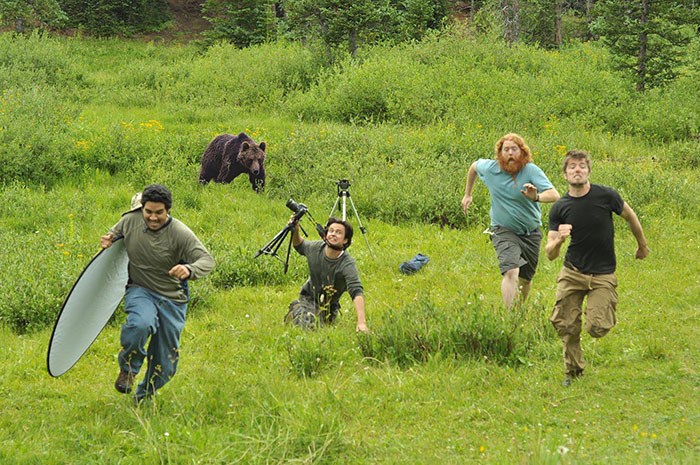 Let me check if the car is about to tilt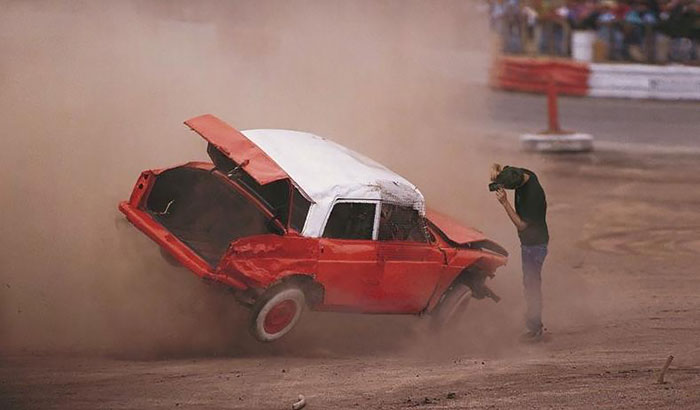 Is there anybody there?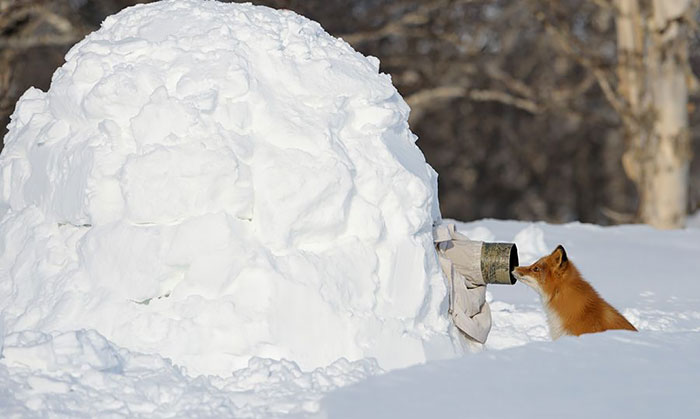 Photographer photographed with a stingray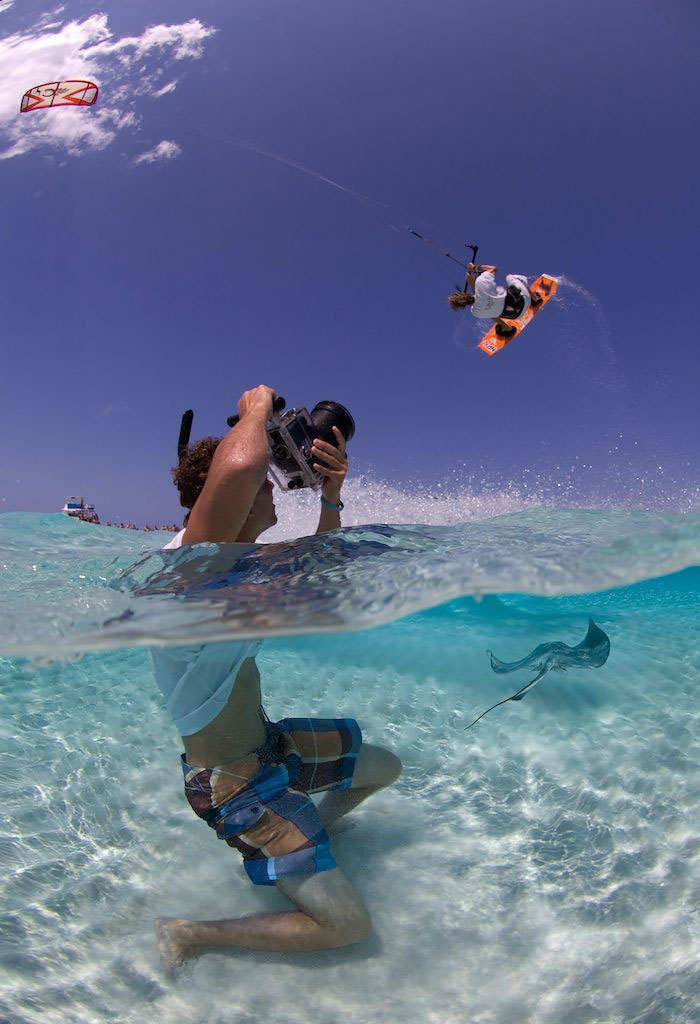 Let me control the traffic for today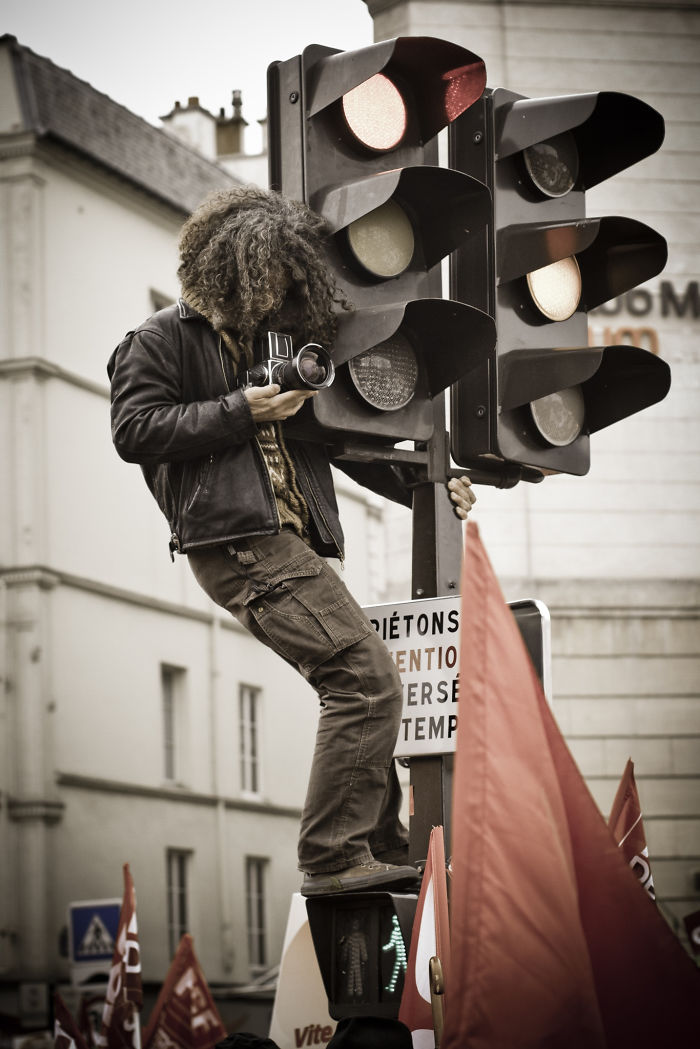 Hanging out of a helicopter for a different kind of "here are my feet" shot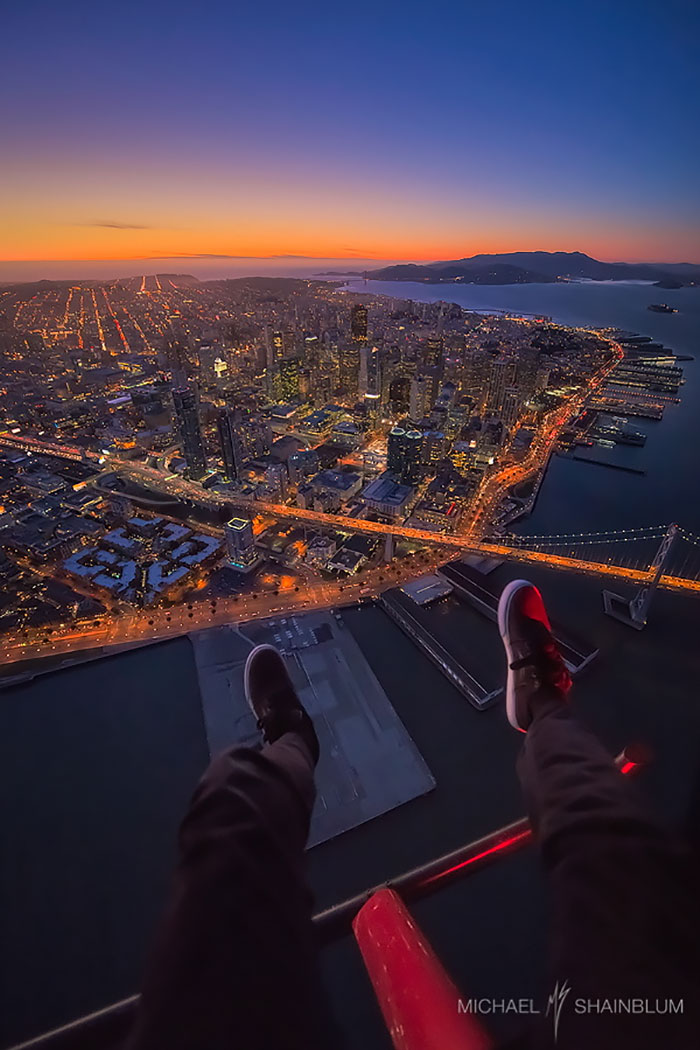 Meeting my girlfriend on camera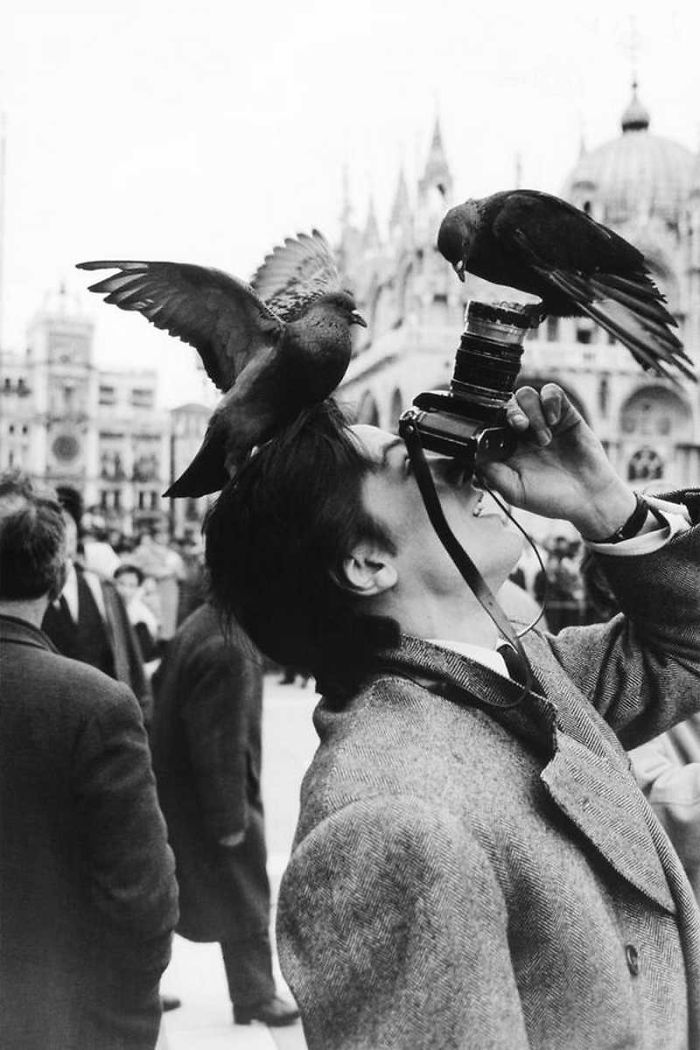 Modeling for a magazine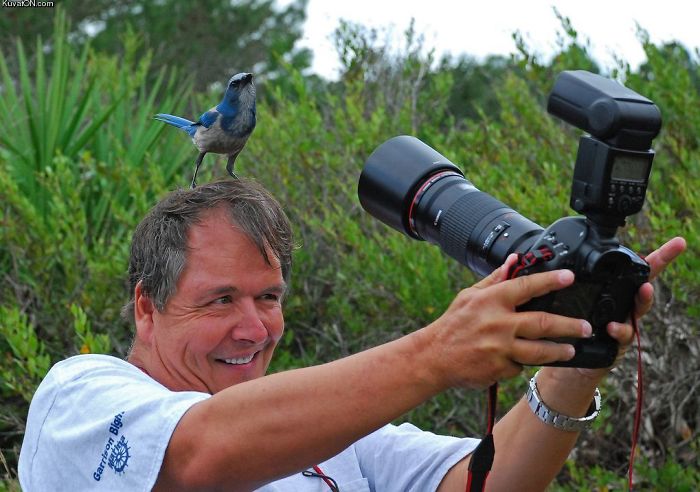 Leaving your fear of heights on deck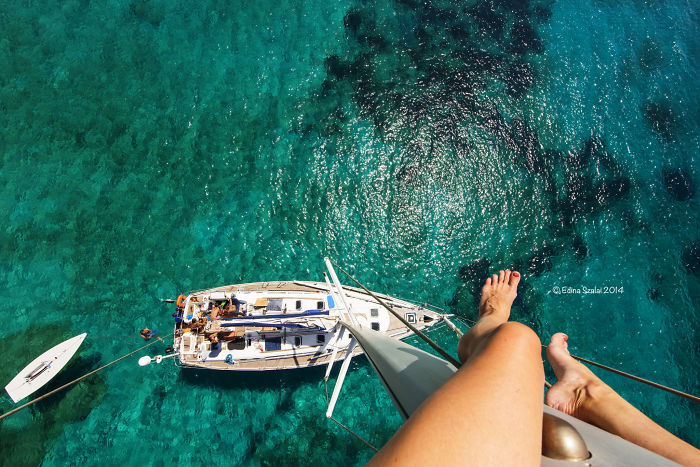 Overcoming the fear with my hidden talent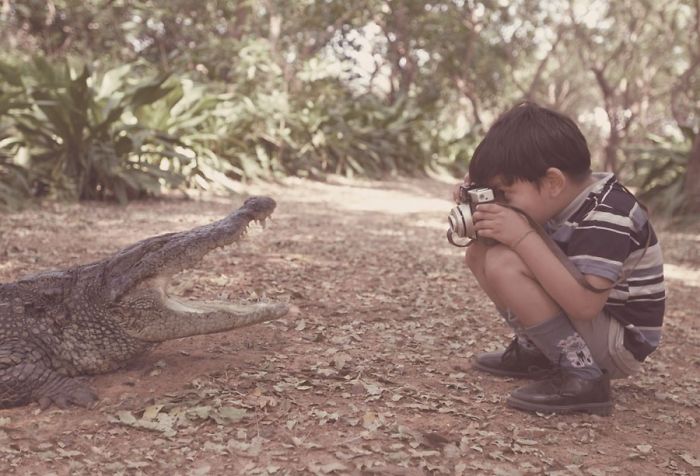 Sometimes you may even have to get upside down at 10,000 feet