We often meet our fate on the road we avoid taking. 
Do you know what we mean by this? We simply want to point out the uncertainty of life and how we get all happy seeing something that we have never planned for. This is especially true when giving birth to a new life. While most of the parents are ready to begin a family, others prioritize something else. But there is no limit to their happiness when they come to know that what they weren't expecting is going to change their life forever. 
If this is happening with you too, you are in the right place because we will tell you how you can give a better upbringing to your baby. It's simple. You can raise your child with a cute and fluffy puppy who will always be at your kid's side no matter what. 
To show how amazingly a child and dog can team up, we have collected some sweet pictures that will surely melt your heart. 
#1 Pair of smiles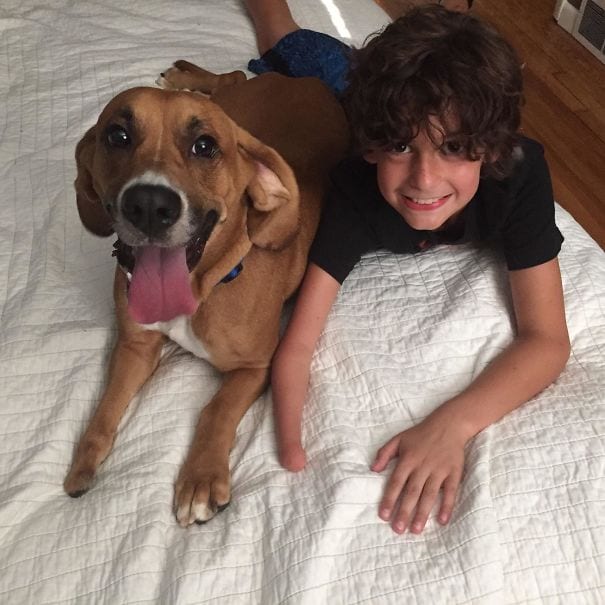 A lot of people prefer having a puppy or another pet animal to raise instead of a human being. There's this culture nowadays to not want kids at all, and instead get animals, and this can be because of costs revolving around raising a child, or just anxiety about being responsible for another human being. Either way, nothing's stopping you from getting the best of both. There's a reason why it's so attractive to have puppies.
#2 Vet visits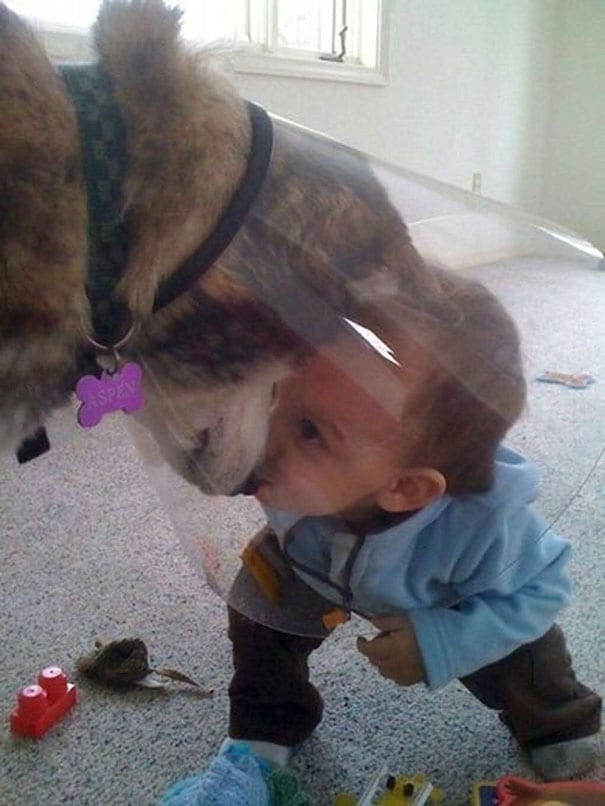 I don't know many kids who like going to the doctor or the dentist. For one reason or another, they can be scared, even if they are offered lollipops after, and just like little toddlers, dogs are also not big fans of their doctors. So it's really a bonding moment, a puppy and a kid, talking about a pediatrician and a veterinarian.
#3 Cuddling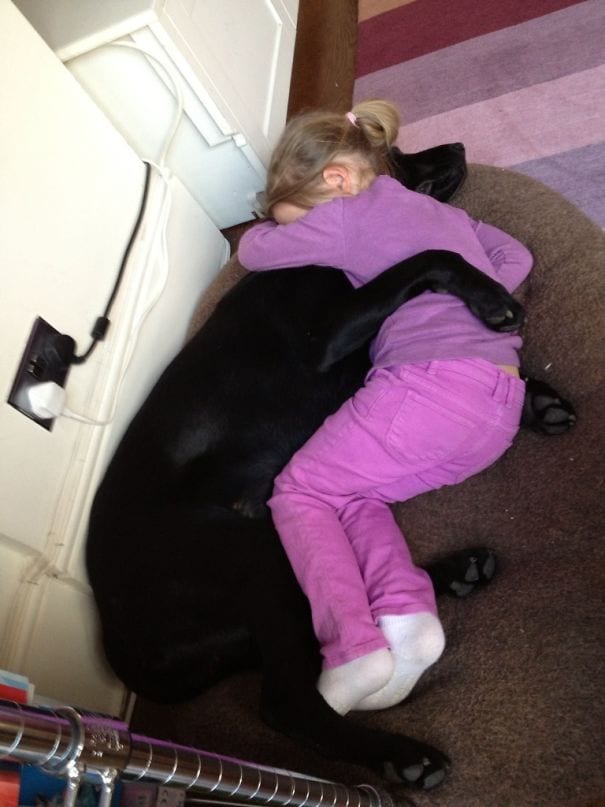 #4 Dress ups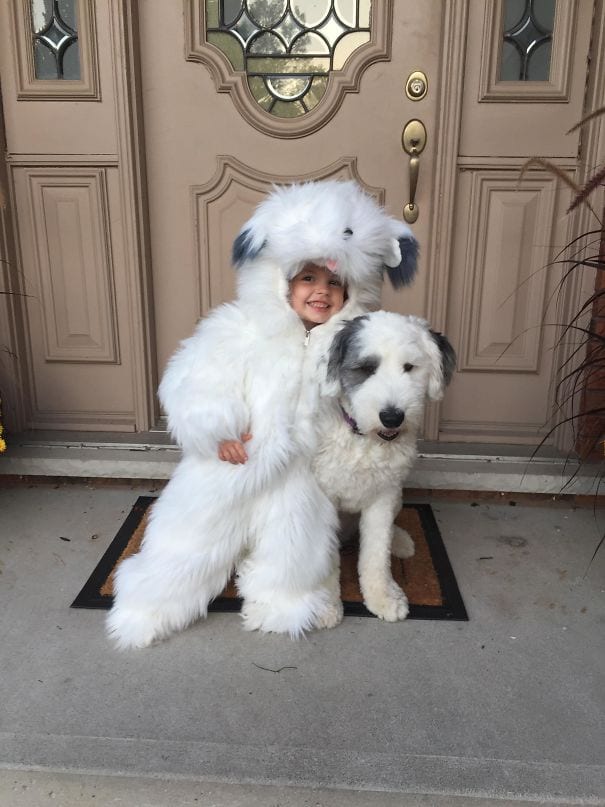 What's better than a puppy and a baby? A puppy and a baby dressed like another puppy. This is literally the cutest thing you could put your furbaby and kid through, just look at them. Don't you wanna squish their faces?
#5 The big and the small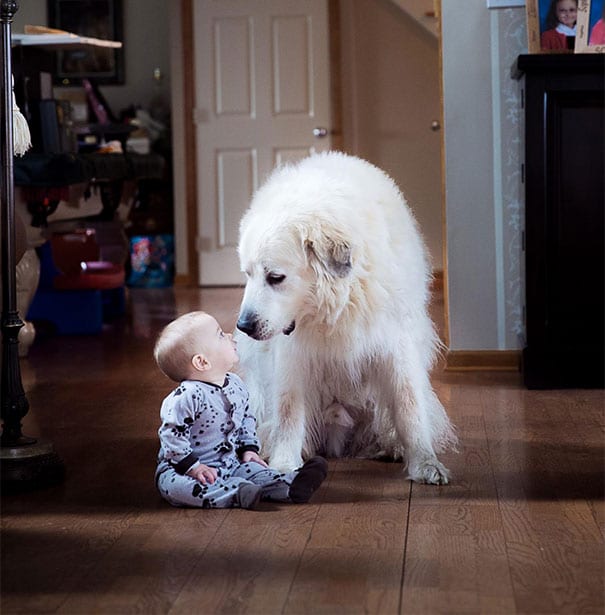 #6 Seats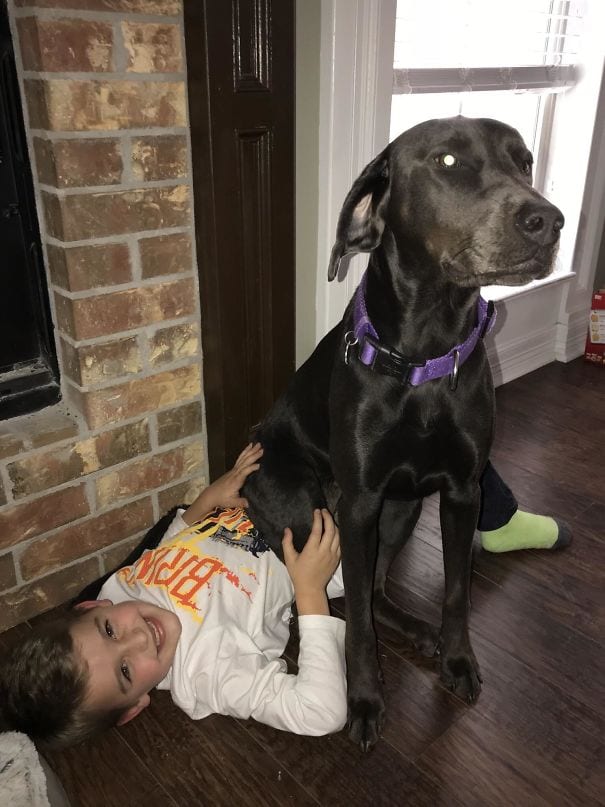 #7 Watchdog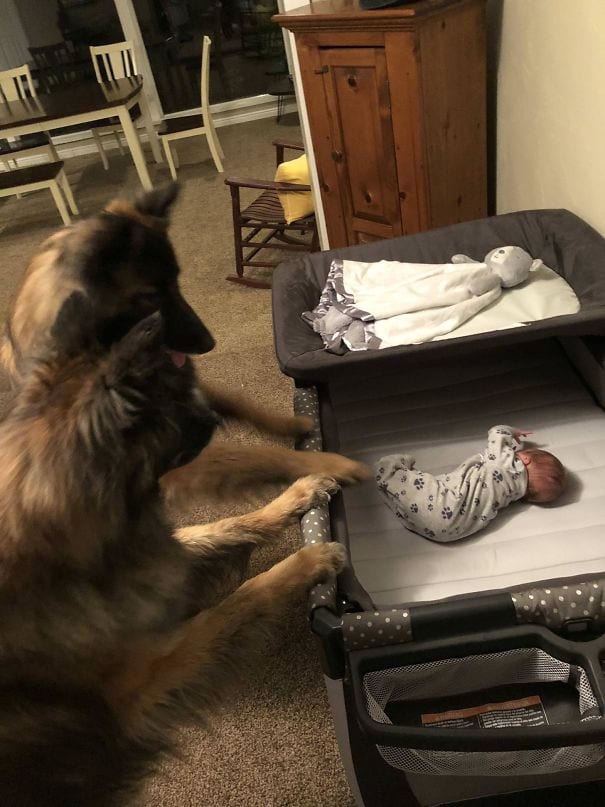 #8 Naps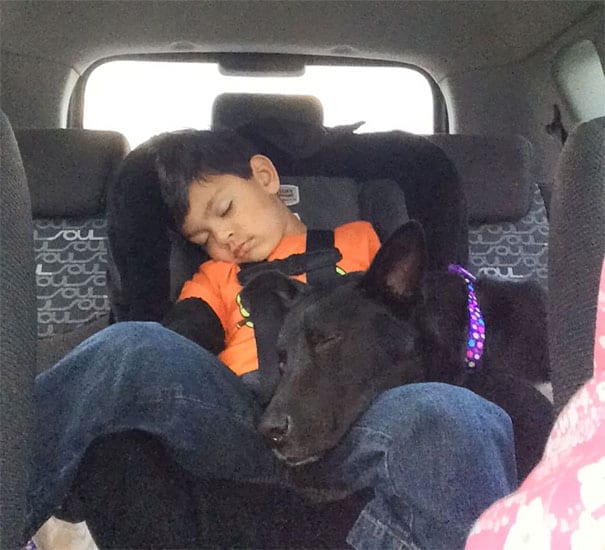 #9 Chairs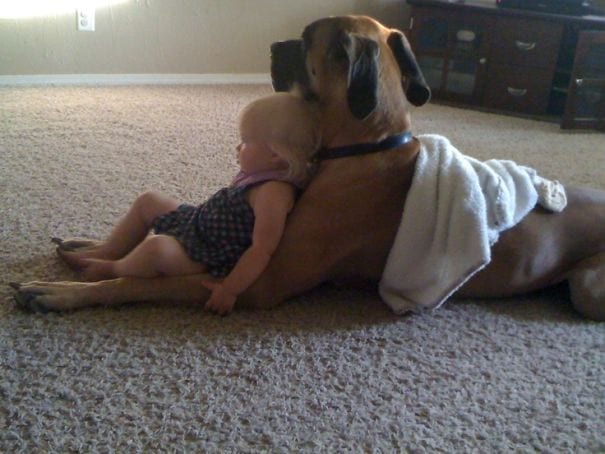 #10 Casual cuddles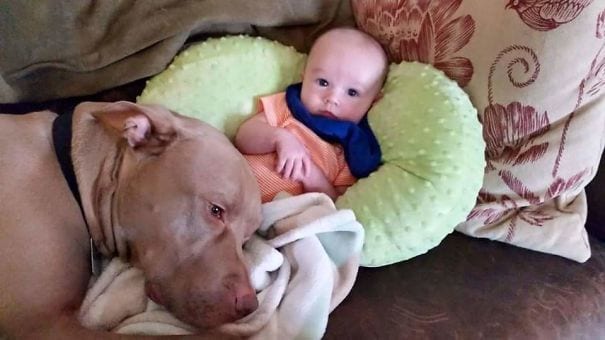 #11 Hugs for everyone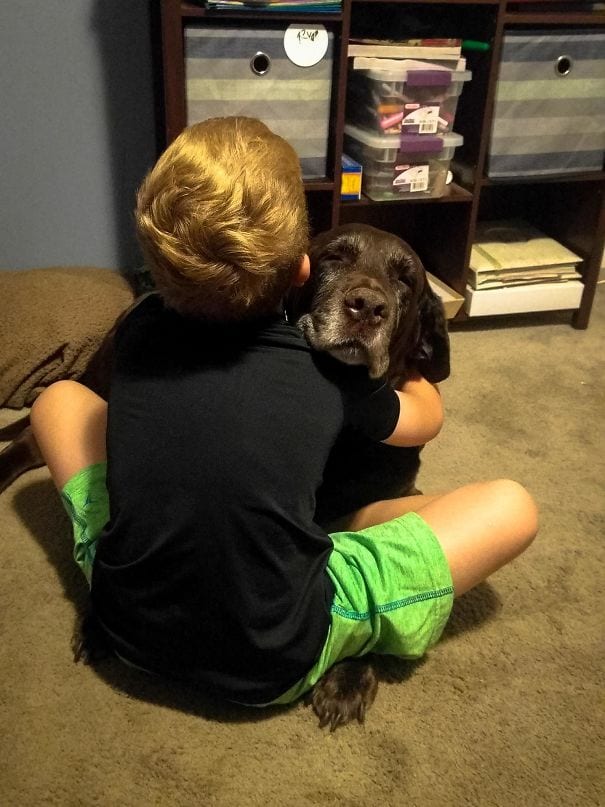 #12 What time does.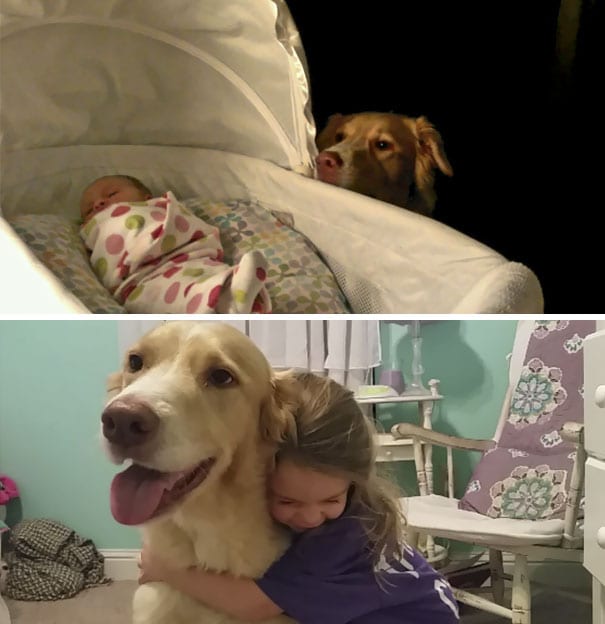 #13 Drowning in puppy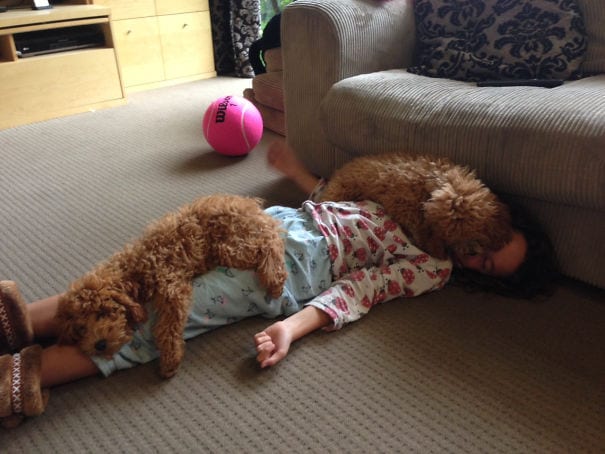 #14 Freedom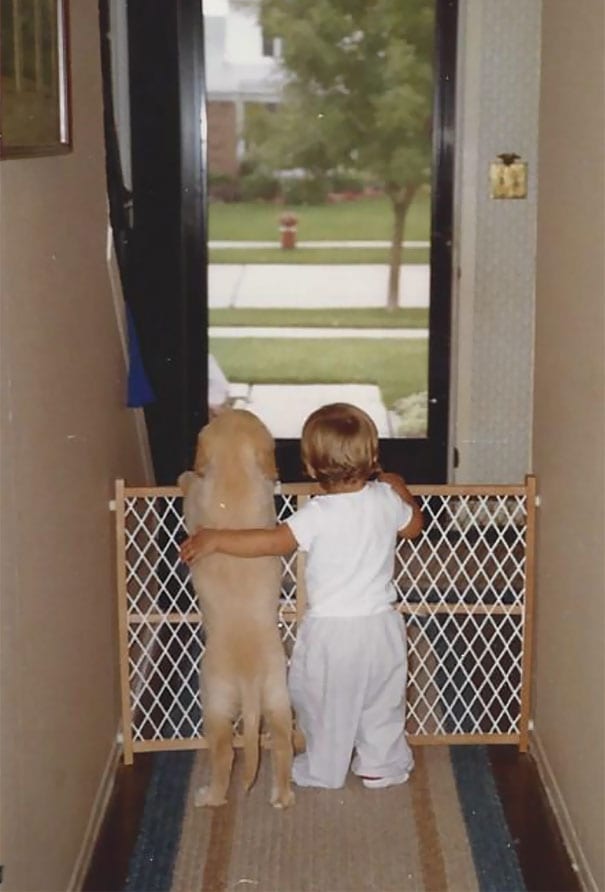 #15 Babies and pugs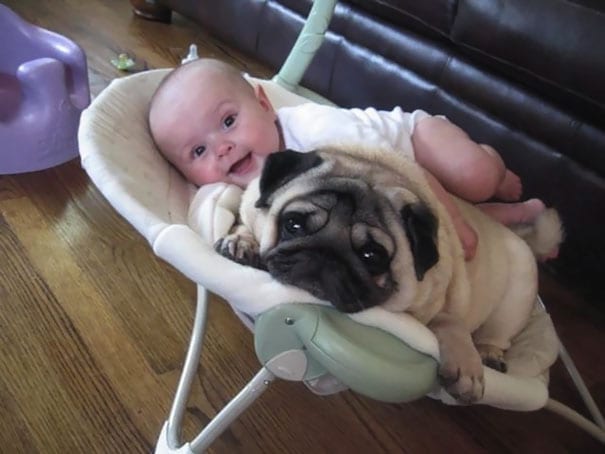 #16 Smiley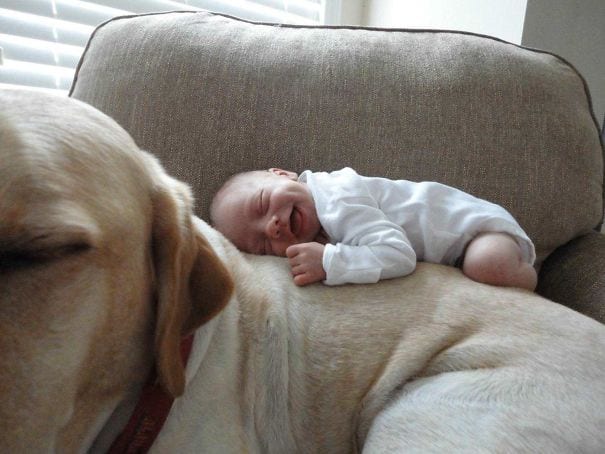 #17 Together naps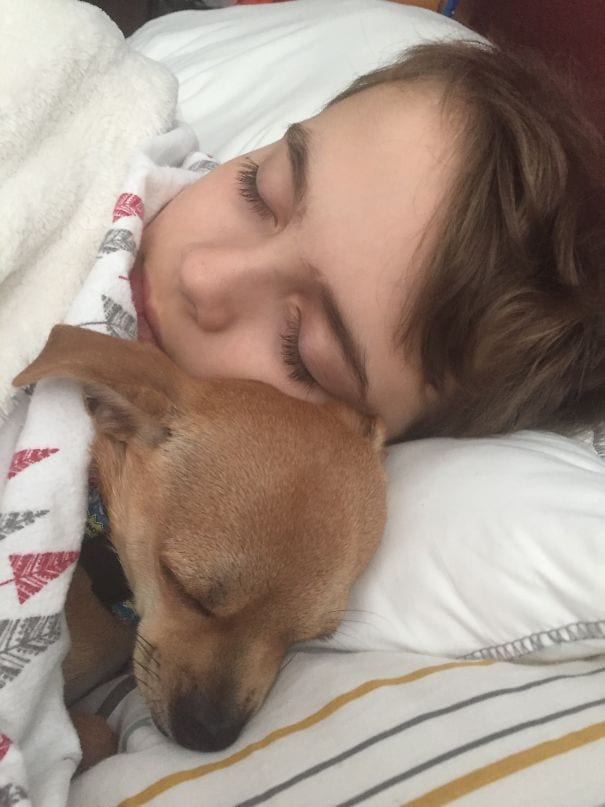 #18 Big woofer.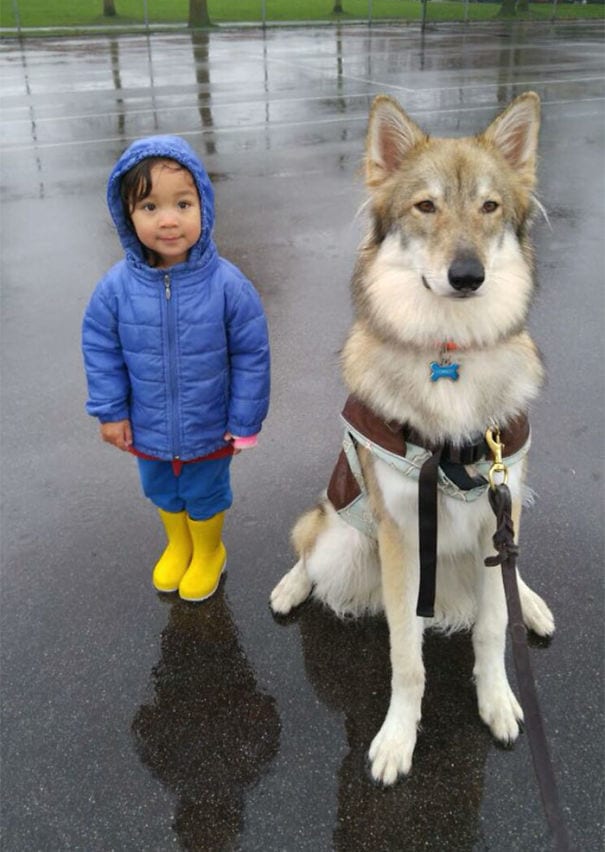 #19 Aggressive affection.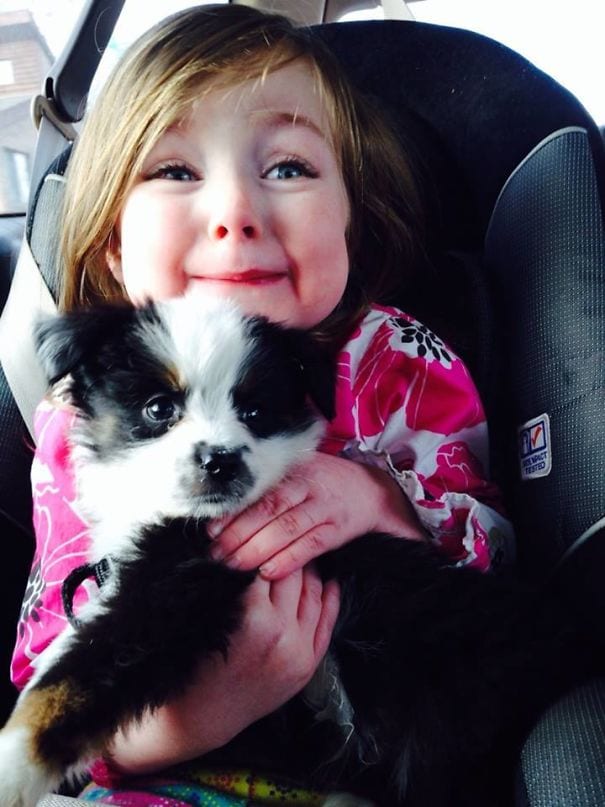 #20 Holding paws.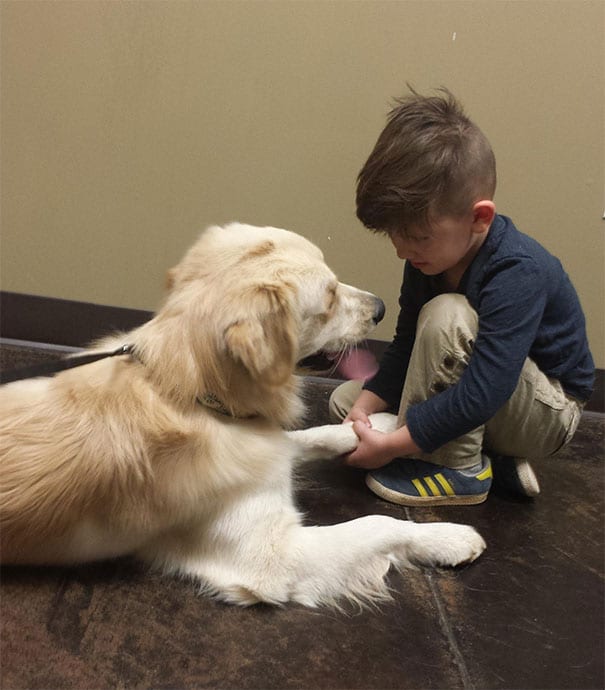 If your child and puppy have this cute bond, you can share the pictures with us in the comments section.