Do you know how it feels to rent an apartment in New York? No, we are not talking about the fun part of living in New York but we want you to know how awful it can be.
Even if you never have, you've likely heard horror stories. Everything from the apartment itself to the actual experience of renting can be downright painful. And let's not even talk about the expense.
To show just how terrible apartment hunting in the Big Apple can be, fellow New Yorkers are sharing their worst finds and moments they've experienced in the process. You won't believe your eyes on some of these!
Scroll down to see shockingly bad apartments in New York.
1.
Looking for apartments in NYC is wild depressing.
Like how you put a fridge on top of a bed and want 1375 a month for it? pic.twitter.com/dMa4YE9V0Z

— ♈️✨✨🦋 (@_bg0ld) August 21, 2018
2.
NYC apartments are insane. Why is the washing machine next to the oven??? pic.twitter.com/OYA3JcFQ8e

— Cait🦩 (@CaitCamelia) November 15, 2021
3.
all this grinding finally paying off 🙏🏾 pic.twitter.com/4IBGKlkqb5

— MONTERO 🦋 (@LilNasX) November 17, 2018
4.
NYC apartment living… pic.twitter.com/cd02wK0F7G

— Stefanie 😷💉💉💉 (@Stefmara) September 15, 2021
5.
NYC LANDLORDS: It's not that bad in the apartment.

THE NOT THAT BAD APARTMENT: pic.twitter.com/Yk3F48jzlP

— The Nostalgia Queen ➐ 👸🏽 (@Snow_Blacck) November 4, 2021
6.
This beautiful view from my NYC apartment.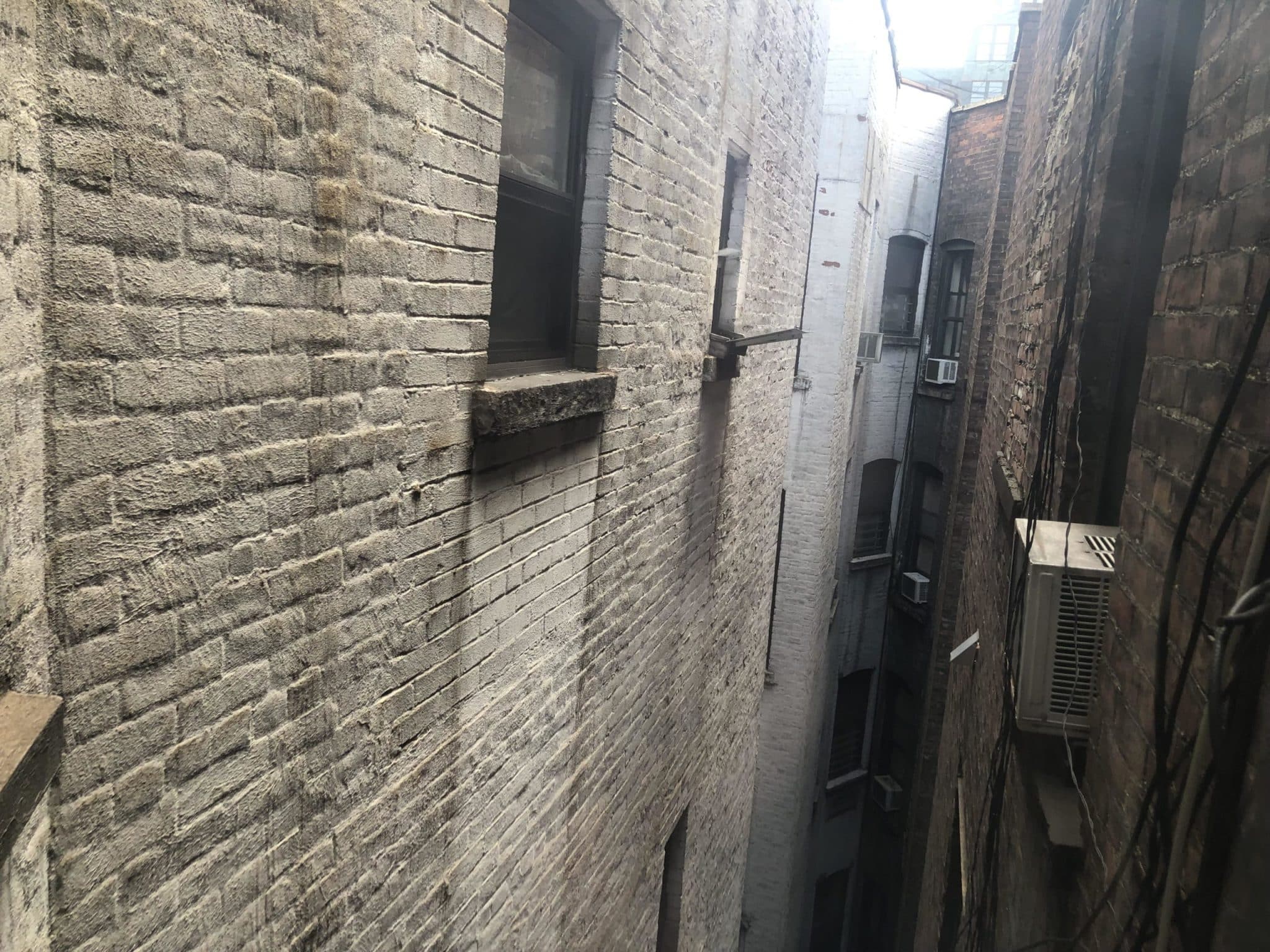 7.
NYC rlly has the AUDACITY to charge $2,000/month rent for a 1br apt with ya shower in ya damn living room!!!! AND no refrigator or kitchen sink??! These ppl are outta control pic.twitter.com/q511ezxXfM

— lauren (@laaaaur__) July 27, 2020
8.
I just walked into my friend's apartment to find that they're using a Ramen pool floaty as a wall to make another bedroom…NYC is crazy pic.twitter.com/jVIis0VTV2

— craig (@craigheyne) September 2, 2020
9.
My boyfriend and I are experiencing the pleasures of searching for an apartment in NYC and this one is a winner because you can shower and cook breakfast at the same time. No, really, the shower is IN the kitchen. And only for $2,700 /mo. pic.twitter.com/tr9Fn4dl8x

— Michal Kolaczkowski (@MichalKolaczko) January 8, 2022
10.
the kitchen on this $2,650 NYC apartment is killing me pic.twitter.com/9eMuSd4kZ4

— nick (@JucheMane) April 15, 2021
11.
Looking at apartments and this is a studio for $1420 in NYC 😖 pic.twitter.com/kpQPzpj8u6

— the milk of human kindness (@NBAjuaann) June 25, 2020
12.
NYC apartments: "efficient and cute kitchen!"

The kitchens in question: pic.twitter.com/JUGVIwIzN0

— gay macaroni rascal (@italianwinemom) February 15, 2022
13.
tell me you're apartment hunting in nyc without telling me you're apartment hunting in nyc pic.twitter.com/ytNAVLEC90

— Caity Kauffman (@caitykauffman) April 3, 2021
14.
15.
they got the shower in the kitchen across from the stove. new york is insane. pic.twitter.com/ZpiPPyFiie

— nadirah (@hinadirah) June 5, 2021
16.
This apartment is in Manhattan NYC the Rent is $1400 a month… 😐 pic.twitter.com/gJoxZkjZIZ

— Gen  🎬 (@BrothaGenesis) December 5, 2019
17.
of all the chaotic nyc apartment contractor fails I've seen … this one offends the most. pic.twitter.com/Akok1Sskcw

— Elise Swain (@eliseswain) February 16, 2022
18.
Things in my friend's nyc apartment that just make sense pic.twitter.com/pTRuvt8Ngj

— Farnoush Amiri (@FarnoushAmiri) February 12, 2022
19.
The best thing about the listing for the $3,100 NYC apartment with the bathtub in the kitchen is it includes a mocked up image of how it would look once you include a dining table & chairs https://t.co/vaCvFtNzPQ pic.twitter.com/2QScGeDUSG

— Tom Gara (@tomgara) July 2, 2019