Recently, a lot of youngsters are dying because of random cardiac arrests. People as fit as pro athletes are also facing a similar health issue. In a parallel incident, an 18-year-old passed away from cardiac arrest in the middle of the school day at Las Vegas' Amplus Academy. Jordan Brister was found unresponsive in a bathroom following his regular Tuesday gym class. Moreover, he had been unconscious for 25 minutes. Tragically, the teenager passed away five days later.
A GoFundMe page was set up for the victim. It explains that there is "no explanation as to why" the teen suffered a cardiac arrest. "The Brister family has suffered a tremendous loss, a loss none of them were prepared for." It continues,  "Jordan Tyler Brister suddenly and unexpectedly suffered cardiac arrest while at school with no explanation as to why. Jordan was a senior in high school who planned to join the military after graduating. Words cannot express what the Brister family is going through and there will never be enough answers as to why this has happened. He was an amazing kid who loved life to the fullest."
18-year-old student dies of cardiac arrest
"We would like to raise money to help the Brister family pay for his final farewell during this very painful time." It states, "Any donation you can make to the GoFundMe link below will be given to the Brister family for Jordan's services and anything else they may need at this time. With the many challenges they are facing, let us come together and support them." The original goal was $20,000 and $46,499 has already been raised.

Amplus Academy also remembered their student and shared the GoFundMe page. The post read, "It is with deep sadness and sympathy that we announce the passing of one of our Senior High School students, Jordan Brister. The Amplus community sends our love and condolences to the Brister family as well as to all of Jordan's family, friends and acquaintances. Those that would like to support the family financially can do so by using the Go Fund Me that has been set up on Jordan's behalf. Link in our Instagram profile or on Facebook."
Rising cardiac arrest cases
In a separate incident,  CJ Harris from American Idol suffered an apparent heart attack on January 15, in Jasper, Alabam. Tragically, he could not survive it. Another shocking news came at the beginning of the year. Buffalo Bills player Damar Hamlin suffered something similarly horrific on the field. Hamlin suffered a cardiac arrest in a Bills game against Cincinnati. Even though the player was unconscious and in a bleak condition, he is now on the road to recovery.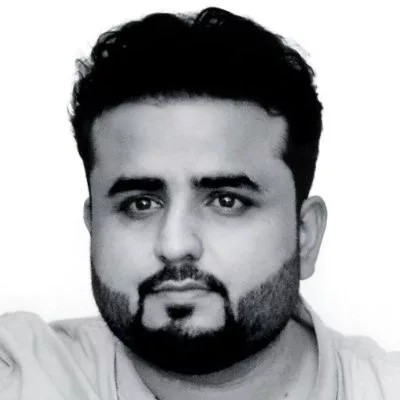 A passionate writer and journalist specializing in entertainment, pop culture, anime, gaming, and celebrity news. With a love for all things entertainment, whether sharing breaking news or offering in-depth analysis, I'm committed to providing high-quality content that entertains and informs.