How far would you go to turn your ordinary wedding into a dreamy royal wedding?
Well, sometimes, you don't have to go that far. Because all you need to do is modify your wedding dress a little. And ta-da! Your ordinary dress has been changed into a dreamy dress that you have always wanted. 
If you are falling short of ideas for dress modification, scroll down to get some inspiration. 
"Before — after. Made a huge change to my dress and got rid of the sleeves."

"Updated a $25 1986 wedding dress to my dream dress."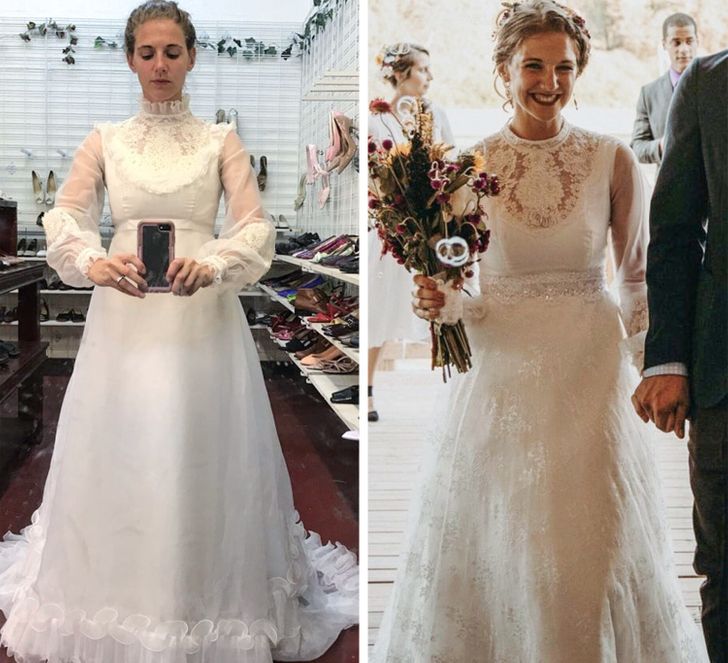 "I was able to take off the ruffle with a seam ripper, open up the lace more, and added a skirt on top of the existing dress from another dress. I also added a piece of lace as a belt."
"My DIY thrift-flipped wedding dress. I only used fabric from the original dress, reusing the lace from the sleeves for the neckline."

"My wedding dress. Made some modifications, including pockets!"

"Made my own wedding dress from my mom's 1985 gown"

"We lost my mom almost 4 years ago and I was determined to wear her wedding dress. The seamstress did an amazing job! I love it so much."

"My grandma's wedding dress. I managed to clean it so that it started to shine again!"

"I'm getting married to this magical human in 102 hours. Here she is revealing to our moms the dress that she and a friend made from her mom's wedding dress."

"I added a last-minute touch to my wedding dress! It was magical!"

"Made a friend's wedding dress by using the base for one she ordered online. I added steel boning to the corset. I added pockets and added lace to the base."

"My beautiful wife altered and made her own wedding dress. Not 100 % positive because I didn't see the before dress, but pretty sure she was working with a blank canvas dress and added everything."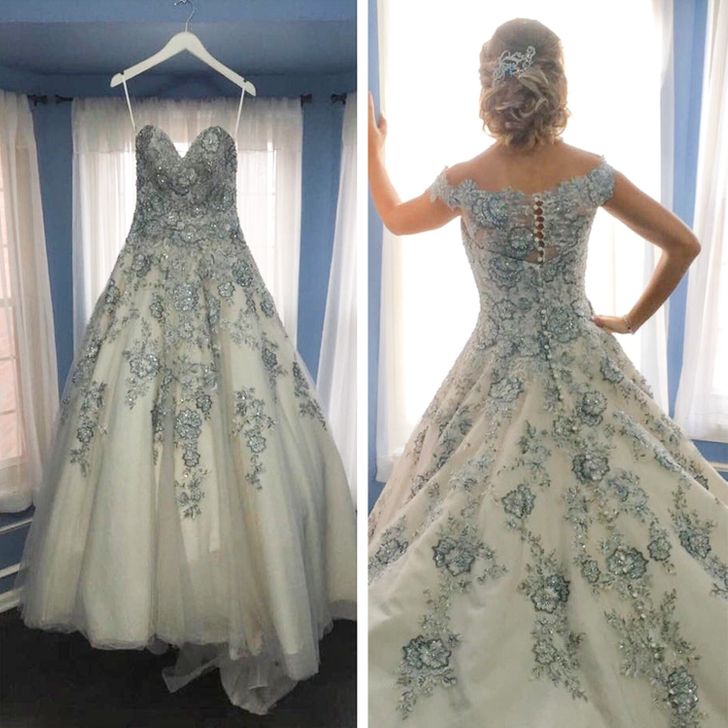 "I knew she was talented before, but this absolutely blew me away!!"
"I added sleeves for this gorgeous bride to her strapless wedding gown."

"Just got married in mom's dress! I only changed the sleeves and reinforced the zipper/side seams."

"My grandmother wearing the same dress on her wedding day. Words cannot describe what it felt like to wear this dress. I requested a sleeve rework, and they did a gorgeous cascade of lace. NAILED IT."

"Just finished sewing the liner into my wedding dress! Just in time: 5 more days until 'I do!'"

"Refashioning my mom's wedding dress…"

"Redone wedding dress"

"I got to wear my dream dress — my mom's wedding dress!"

Bonus: "I sewed a wedding dress out of sweatpants…"