Sadly, life is not easy and fair to everyone. While some get to enjoy the perks of this beautiful life, others are overlooked. It is true especially for voiceless souls like dogs. Even though these angels have proved to be a man's best friend over and over again, they sometimes live in extremely bad condition. Just because these cuties can't raise a voice of their own does not mean that anyone gets a black cheque to mistreat them.
If you have ever been to a shelter house, you might know how badly the furry angels live there. Most of the dogs at the shelter house are abandoned and they definitely do not deserve this. They all are cute, they all are lovable, and they all deserve our attention. Even if not each of them gets a furr-ever home, luckily some of them get it. And we are happy for them.
To show how a little act of kindness can change the life of a dog forever, we have found 18 before-after adoption pictures. You can literally see how happy these dogs are just by looking at the pictures. Scroll down to see what we are talking about.
1. You see the difference? That's what we are talking about.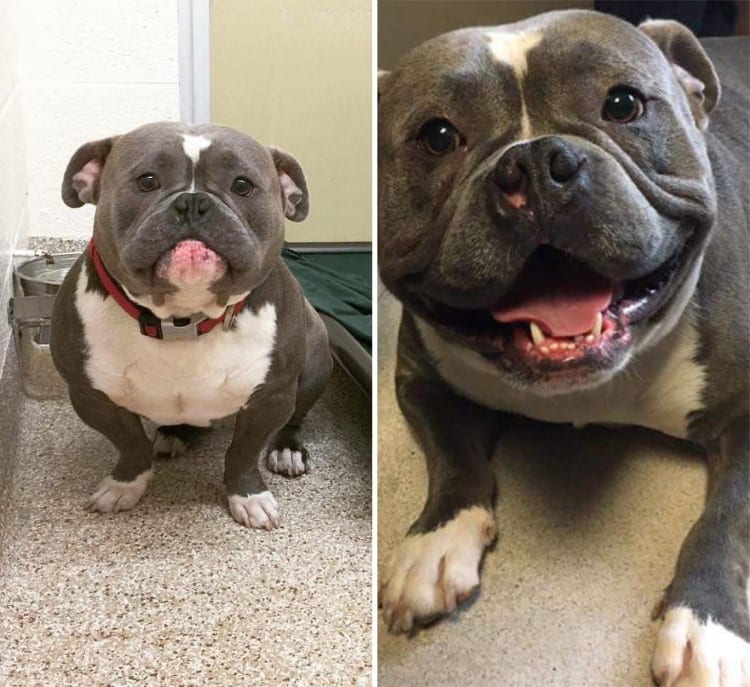 He seems so happy.
2. Wow. The difference is unreal! Is it really the same dog?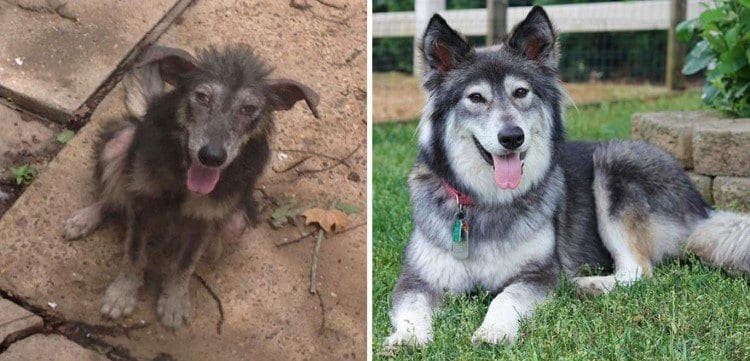 That's what proper grooming and love do to you.
3. Awww… that face just broke my heart.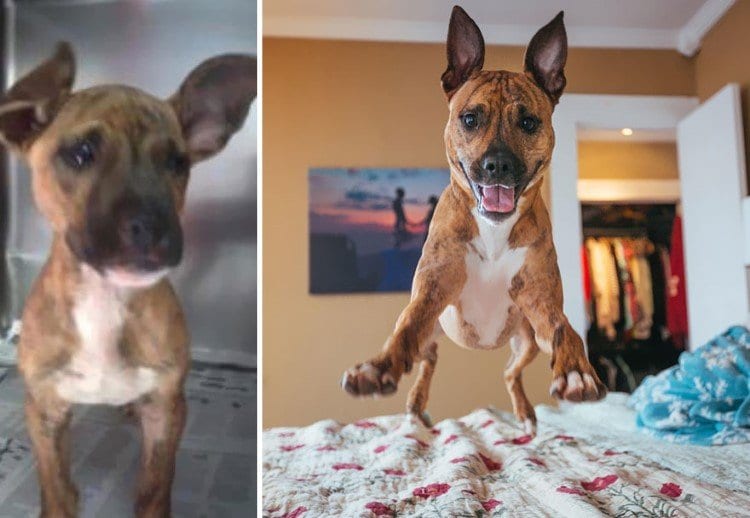 But made me feel better in the other picture!
4. I just feel like hugging him right out of the picture!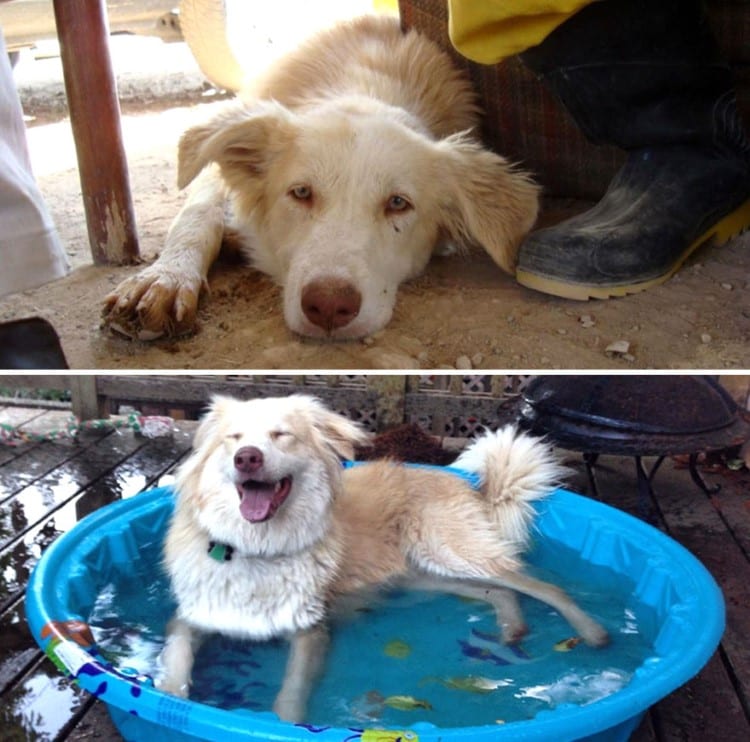 This picture speaks a thousand words, indeed.
5. He seems so done with his life…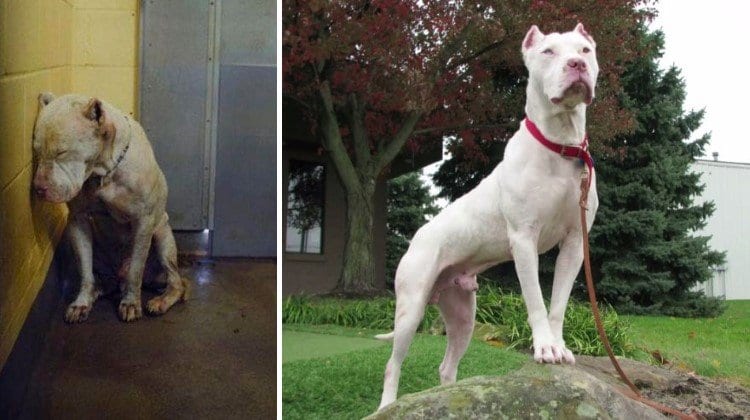 But in the second picture, he's ready to face everything now!
6. Do you see how skinny he is because he isn't being fed?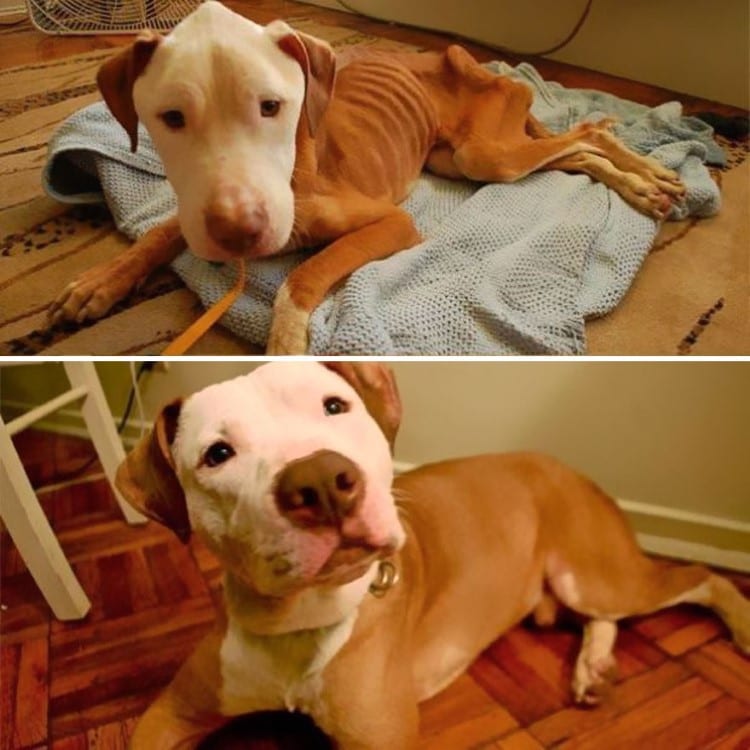 But a good hooman adopted him, gave him love and lots of food too.
7. Wow… this seemed to be scary at first but that's just depressing to watch.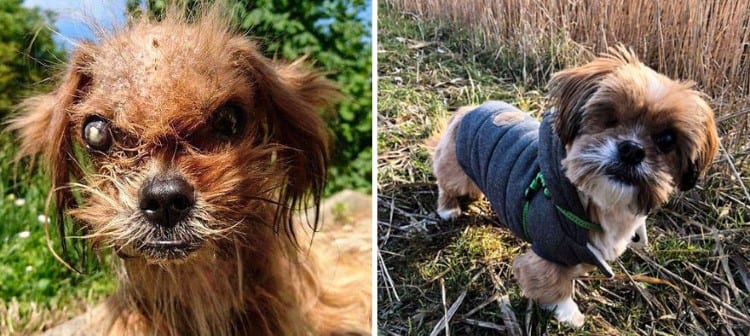 He's the cutest thing I've seen today.
8. Haha, this one's definitely going to be my favourite.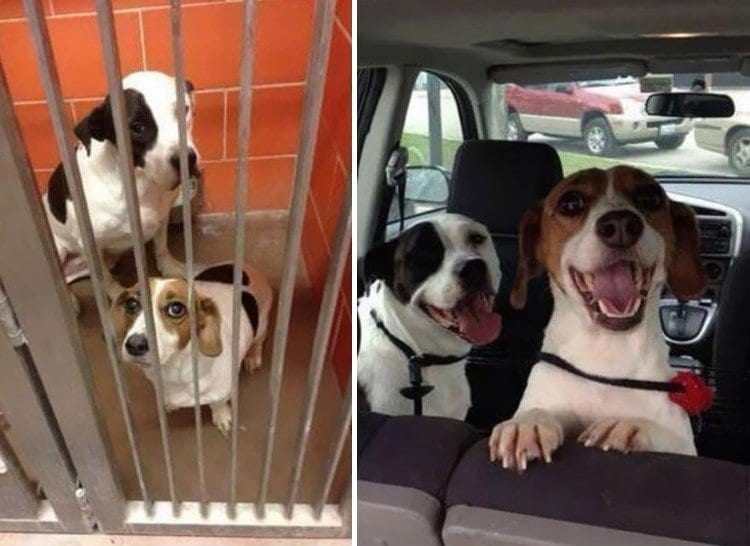 A true depiction of "partner in crime"
9. Someone please take her on a walk!!!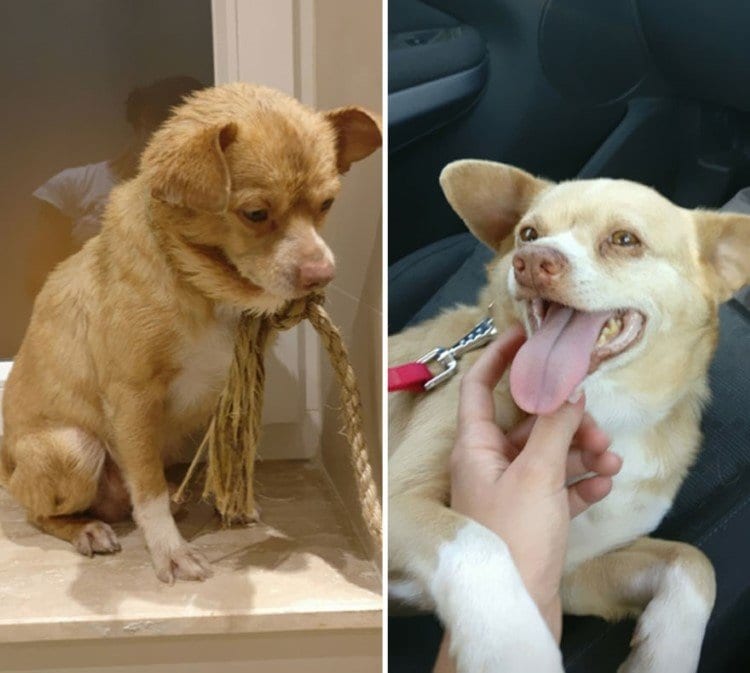 See the happiness!
10. He's crying…ugh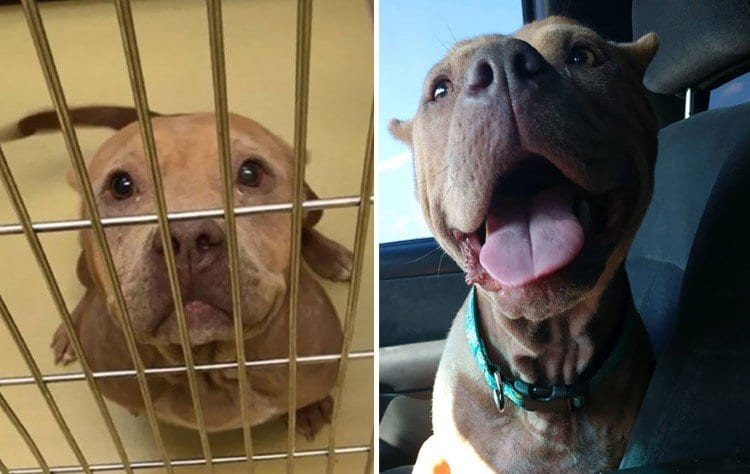 I'm glad to see the second picture!
11. Who even take these pictures?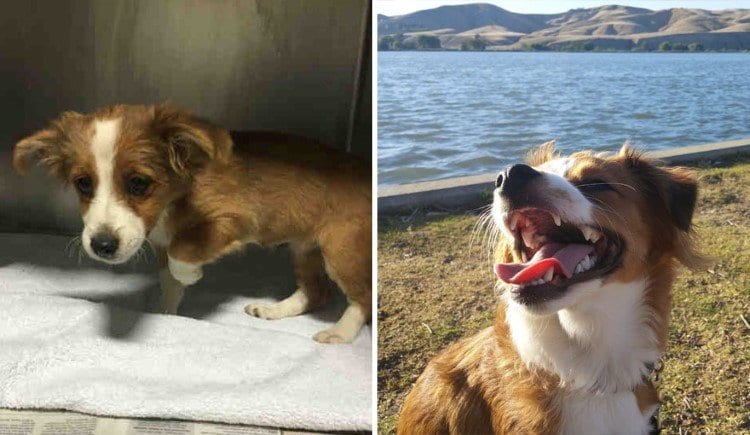 I'm talking about the sad one's. Like, they are so heartbreaking but the after pictures fills the hole!
12. It's incredible how some love and kindness can change something…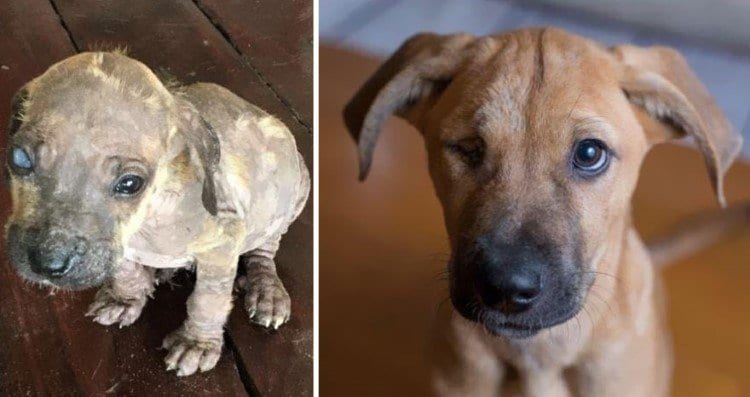 Such an adorable little boy he is!
13. He's tired of being by himself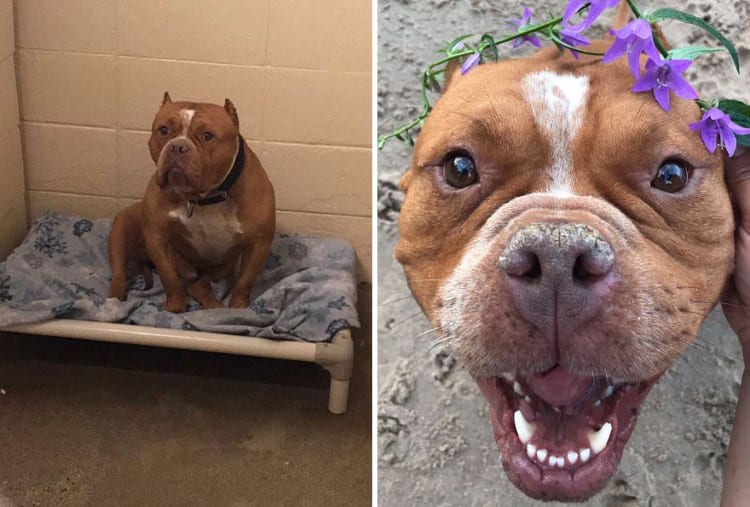 In the second picture, he is having the time of his life!
14. Do you see how sad are those eyes?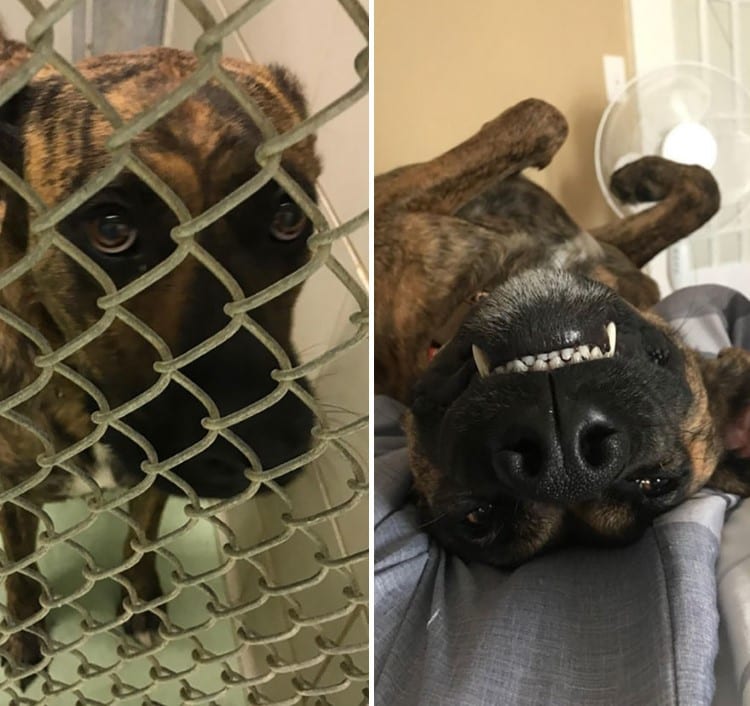 But do you see the happiness on that face after being fed some love and affection?
15. Noway… these are definitely two different dogs!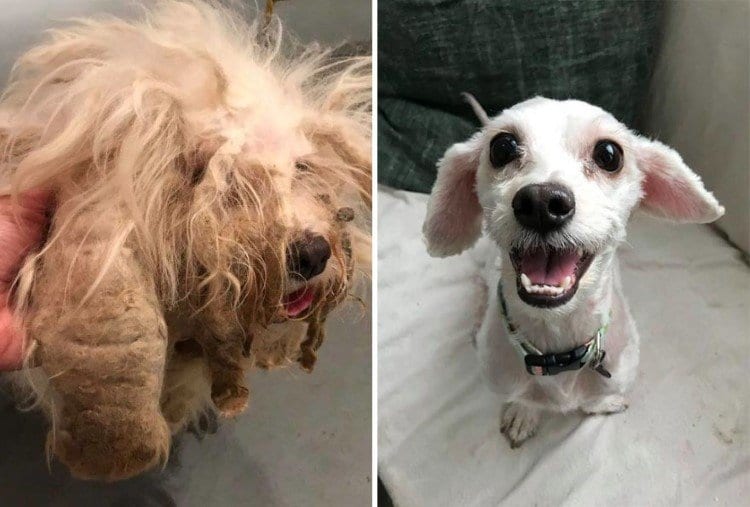 The transformation is truly amazing!
16. Damn… another one of the most finest transformations.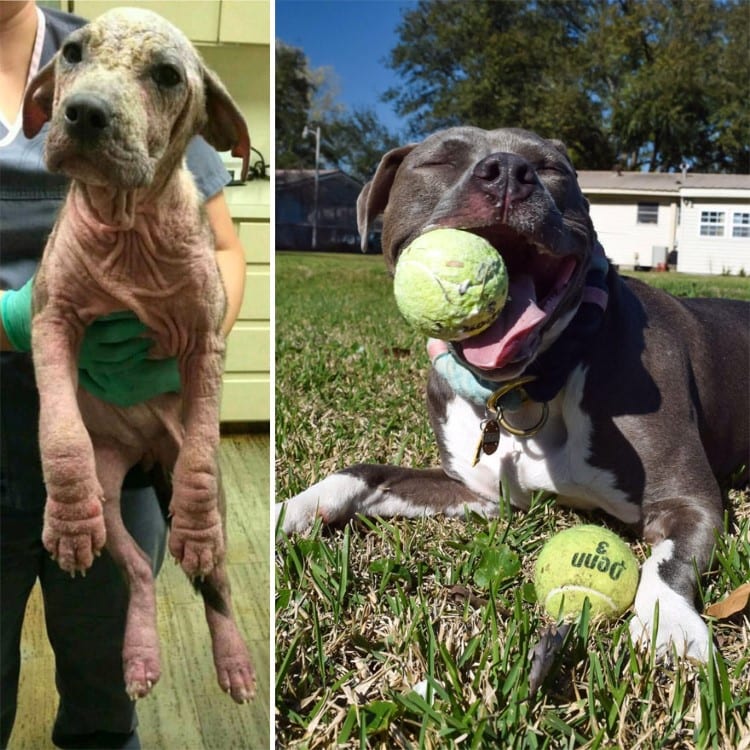 Kudos to that hooman!
17. What….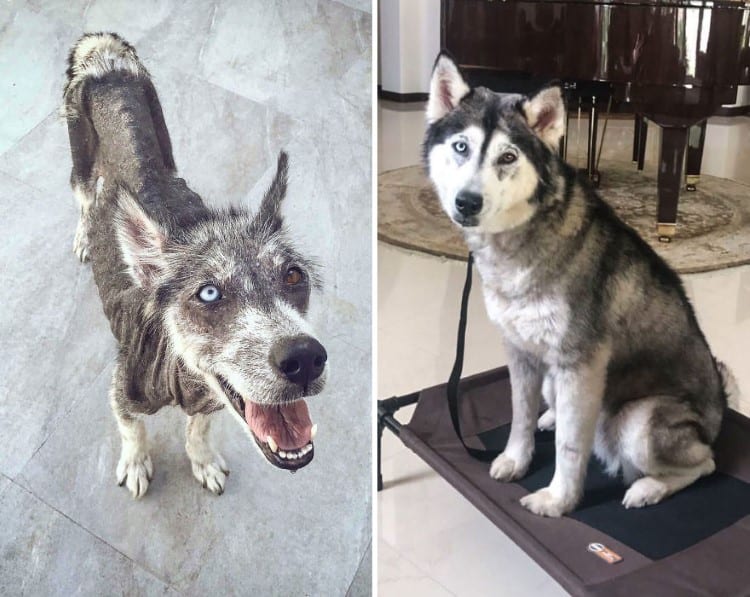 I can't even believe what I am seeing.
18. Restless at first.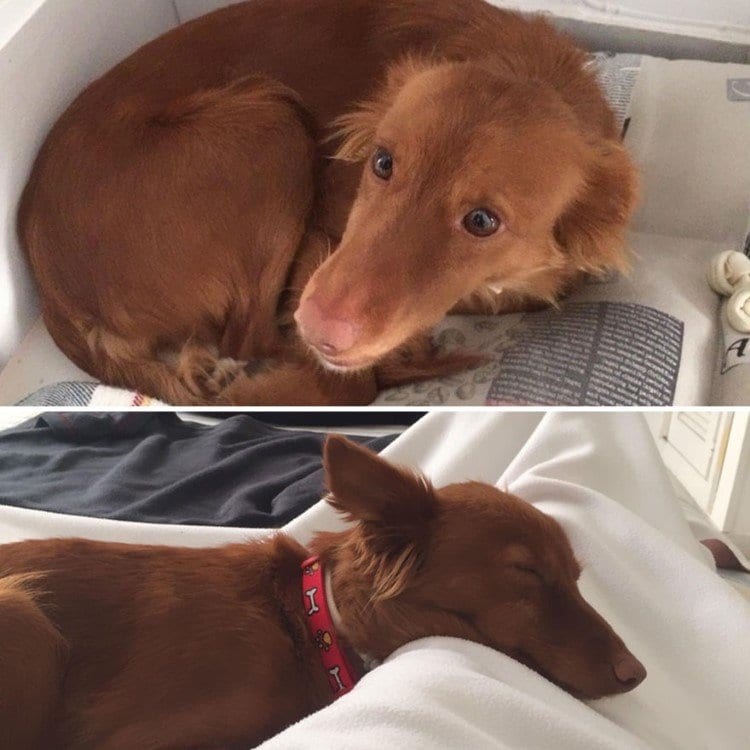 Peace, at last!