As public as a celebrity's private life is, their real name is quite a secret. From our favorite actors to singers, everyone has a hidden secret name that we didn't know about until today.
For example, did you know that Ice Cube's passport actually says Icelandic Cubicle? Or that 50 Cent is short for the 50th Century? Surprised, right?
There are many more celebrities with secret real names that will blow your mind. Scroll down to learn why "Real Name" is probably the best meme of the year, and vote your favorite entries.
Kat Von D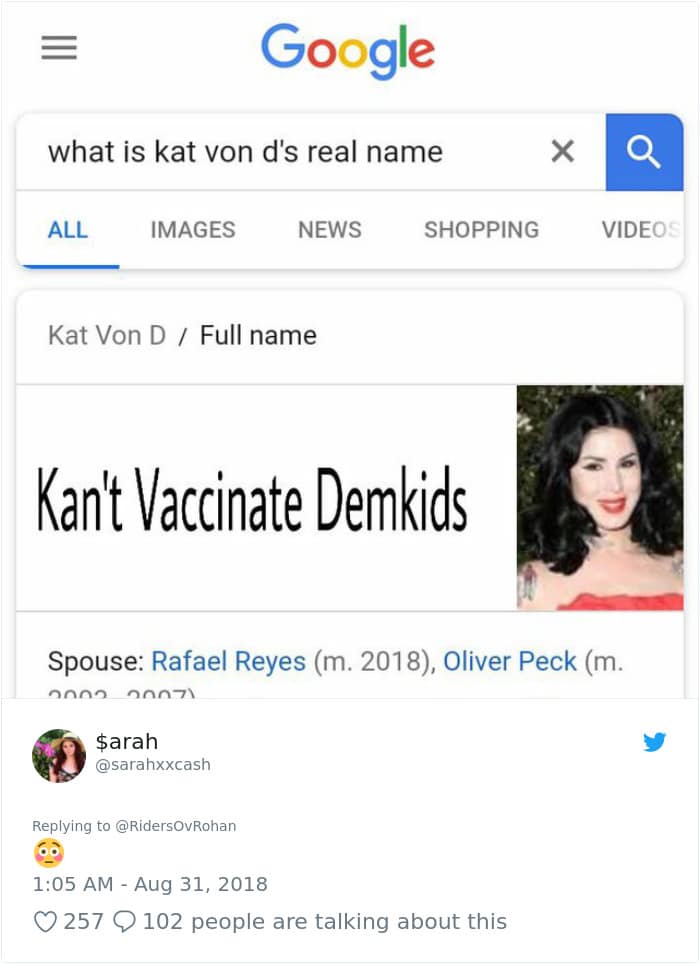 Mark Zuckerberg
Ice T
Cardi B
Ice Cube
Elon Musk
T Pain
The Rock
Bow Wow
Cher
Benedict Cumberbatch
50 Cent
P Diddy
Lil' Pump
Snoop Dogg
J. Cole
Jay Z