Sometimes it just happens, you expect the unexpected.
Here are some unexpected and flavorful tweets.
1. Last One Loses
My dad just called and said "I see you, last one to papas pizza loses."

He's going 90 in a 55, gets pulled over. I'm dying bc he's gonna get a ticket and I'm gonna win.

Next thing I know this man flys by me and is getting a POLICE ESCORT TO PAPPAS PIZZA.. I'm so done.

— Victoria Lauren (@VL_Archer) September 28, 2018
2. Describe Yourself In One Word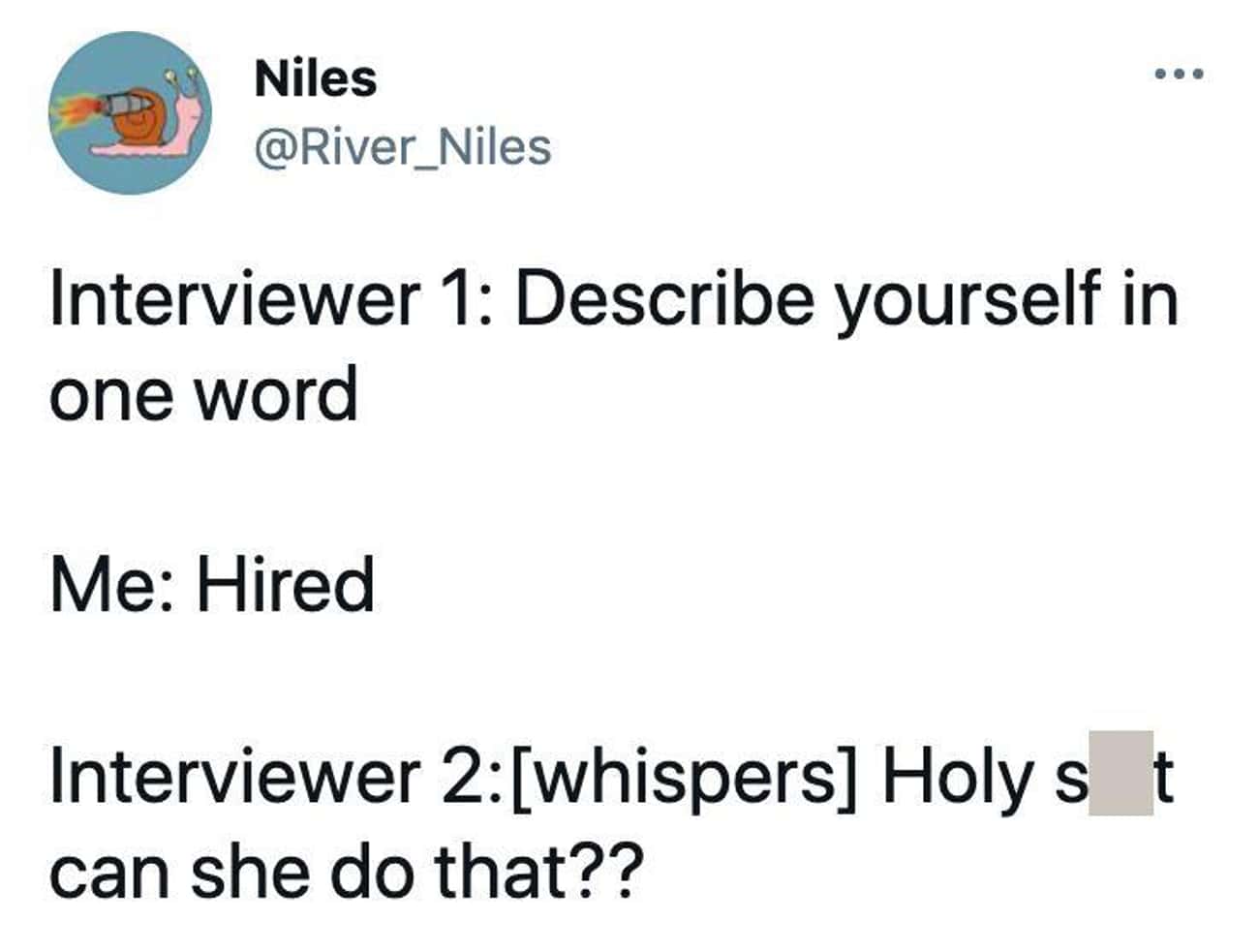 3. Throw The Bouquet
At my funeral take the bouquet off my casket & throw it in the crowd to see who next

— D. L. Betts®️ (@DrDionte_Betts) May 14, 2019
4. Too Savage Dad
'I just don't think attractive people go into medicine', declared my father after sending both his daughters to med school

— Ashmi (@_ashmip) March 28, 2021
5. Just Couple Talk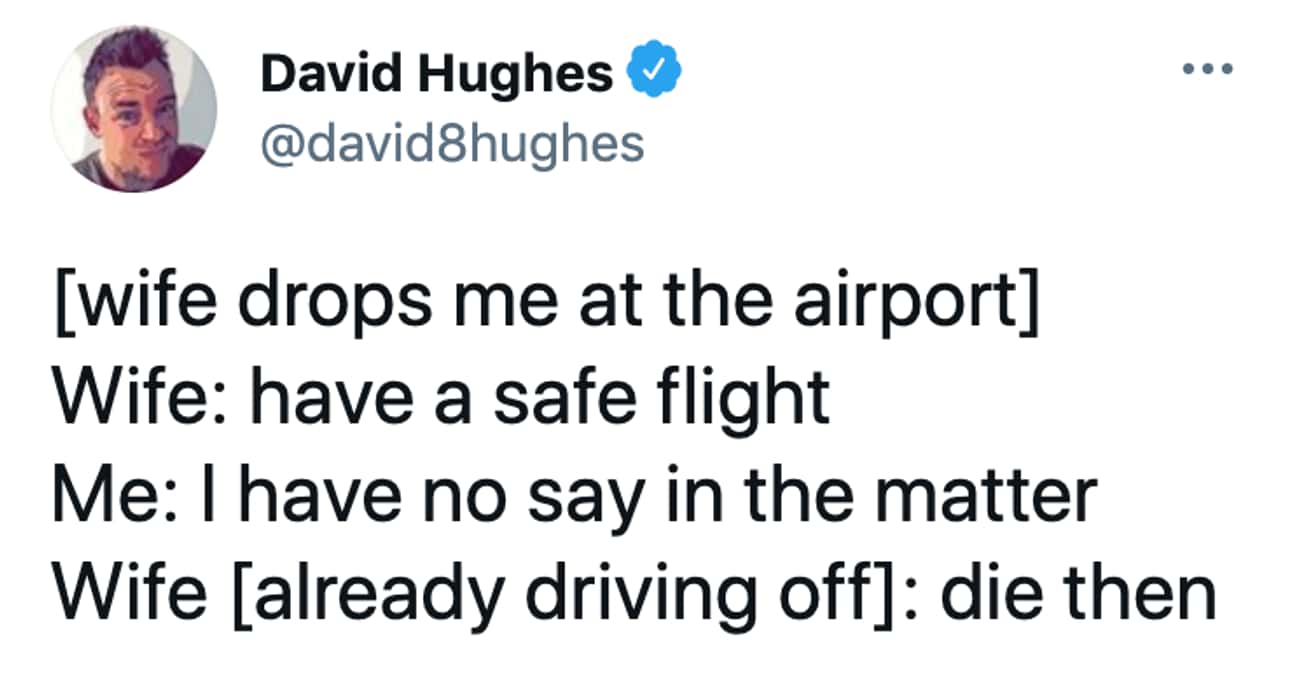 6. We Love A Petty Mom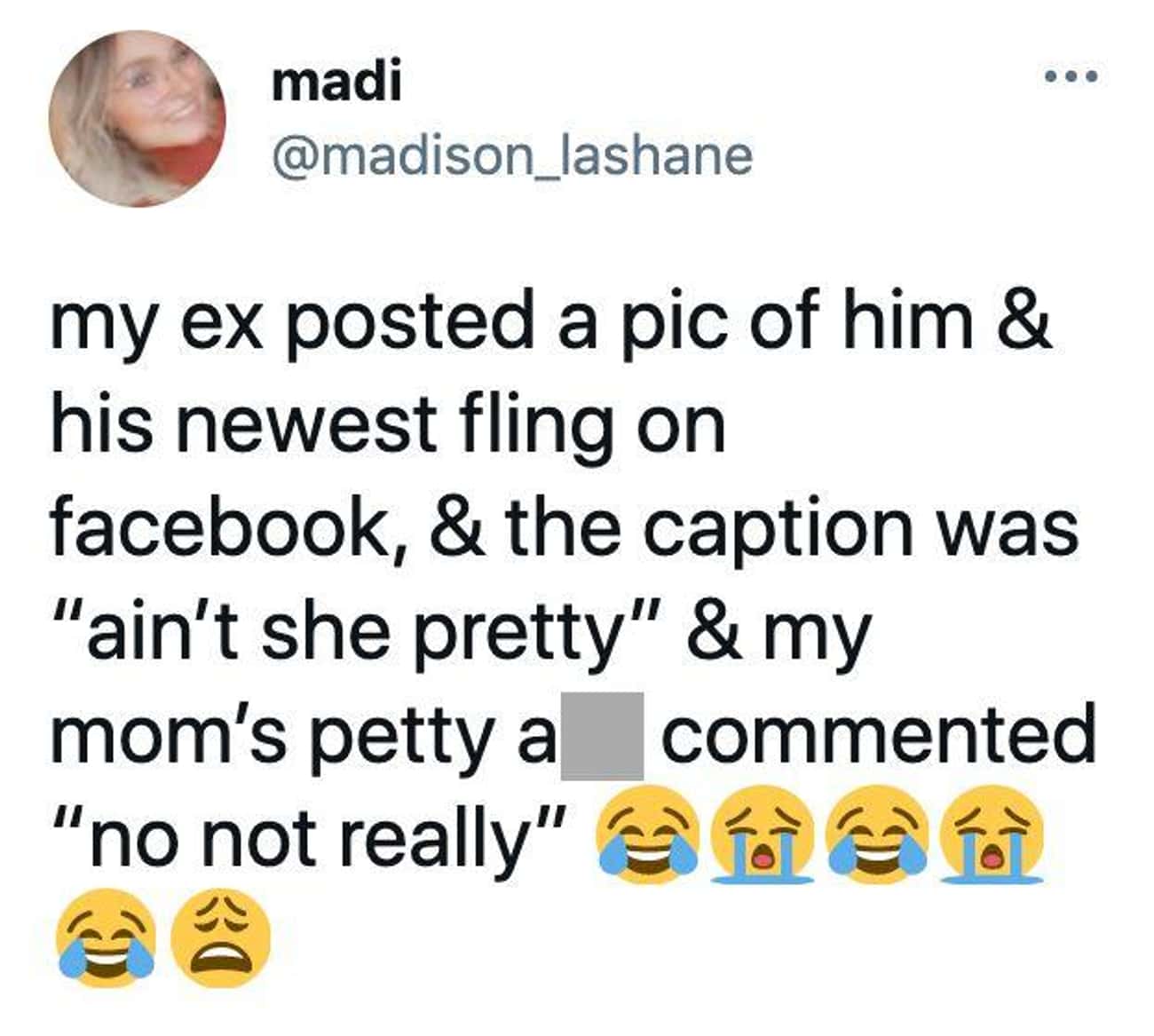 7. Has No Chill
8. They Wanna Play Doctor
The kids wanna play doctor, so I'm gonna make them go sit in the other room for 45 min.

— Stephani (@Steph_A_Nanny) August 28, 2019
9. New Activity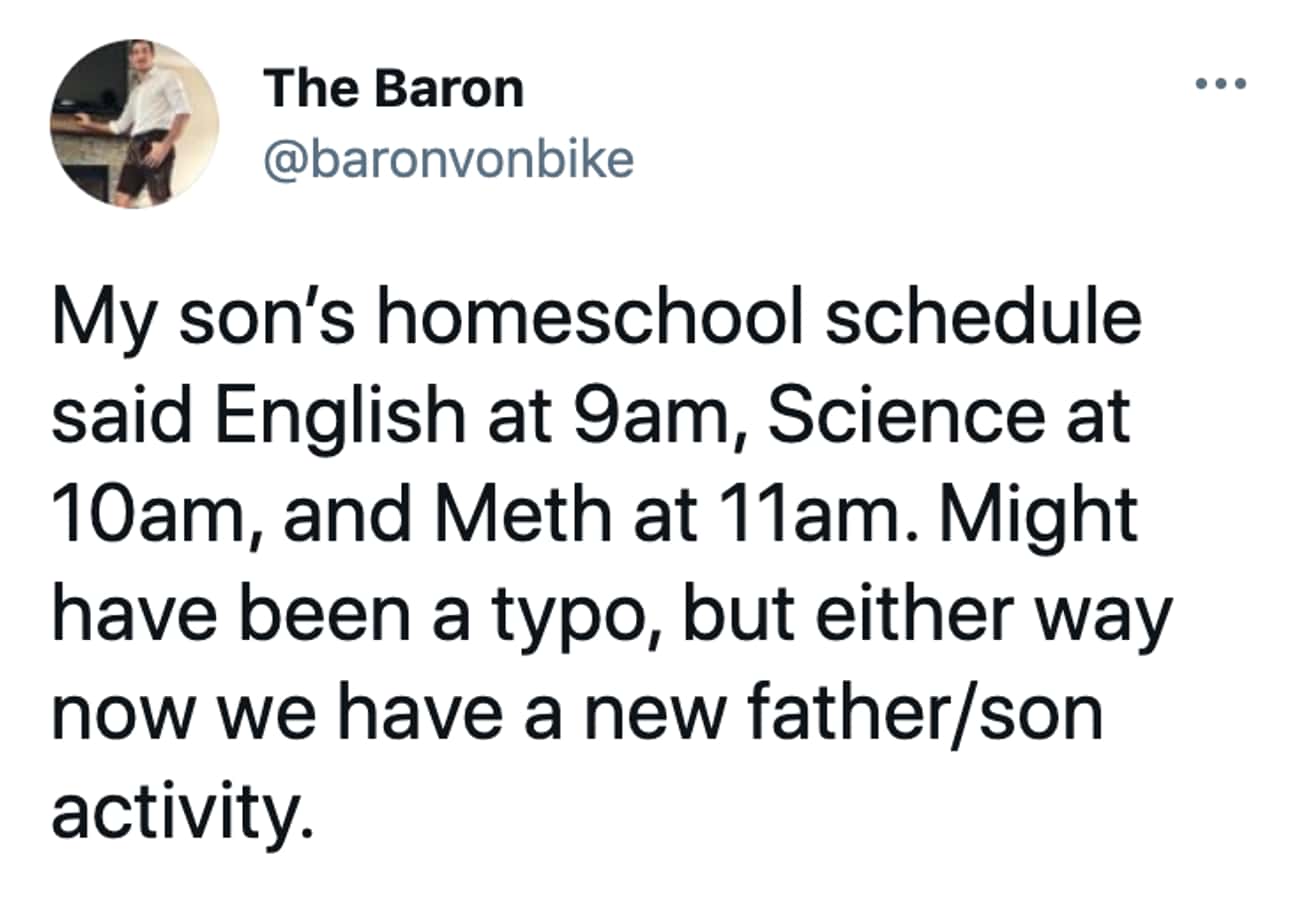 10. Spoke Too Soon

11. Aggressive Text From Grandpa

12. Is He A Robot
My 10 year old just told me that he is "simply a soul inhabiting a mobile meat vessel" and now I'm thinking I should start asking him to identify pictures of crosswalks.

— Rachy Rach (@riot4rach) March 31, 2021
13. Advice Didn't Exactly Work

14. Cracked So Loudly
My knee just cracked so loudly that I half expect it to glow in the dark tonight.

— Sooz (@CruisinSoozan) April 7, 2021
15. Dad Jokes
me: we named you after my father

after my father: I know

— john (@mrjohndarby) April 8, 2021
16. Why Would He Bring That Up?

17. A Random Tip For You
When a barista asks for your name: DONT ANSWER THEM
They are a Faerie in disguise trying to steal your name and gain power over you
Instead respond with: "you cannot have my name, but you can call me____"
Follow for more tips on how to avoid being captured by the Faeries!

— im.funny.i.promise (@funny_promise) February 18, 2021